Why Defaulting On Your Business Loan Is A Bad Idea (& Steps You Can Take To Remain In Good Standing)
Expert Analyst & Reviewer

UPDATED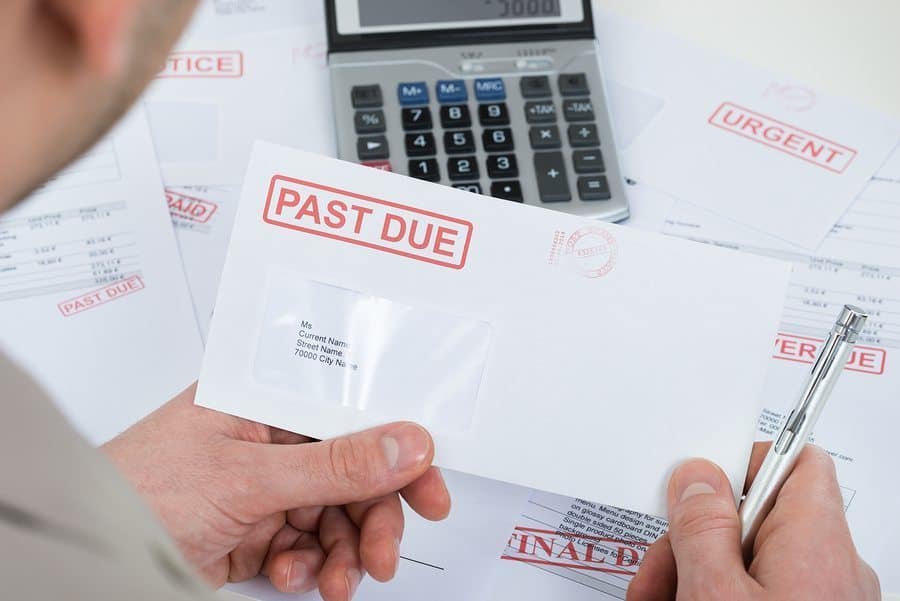 Whether it's due to a miscalculation, a sudden hardship, declining sales, or a myriad of other things that could happen when you run a business, you might find yourself struggling to repay business debt. The prospect of defaulting on your loans is a daunting one; we've all heard about the debt collectors that come knocking on your door, threatening your kneecaps and those of your loved ones.
Fortunately, if you default on a business loan that you didn't get from a Godfather extra, your kneecaps are probably safe. Unfortunately, your other assets may not be.
But don't panic yet! If you're having trouble paying all the bills, you've got a few options; after all, the last thing you want to do is leave the fate of your business entirely up to whatever entities have a legal claim to your assets.
So what, exactly, could happen when you default on a business loan? And what can you do to make sure that doesn't happen? Keep reading to find out!
What Happens If You Default On A Small Business Loan
Uh oh. You missed a payment either due to hardship or negligence. Occasional delinquency isn't a terribly big deal, though you shouldn't make a habit of it. Even one or two missed payments can affect your credit. Normally, a lender will simply charge a fee for delinquent payments, such as a late fee, insufficient funds fee, or both. Every lender is a little different.
If you don't get back on track, however, your loan will enter default status. It's common for lenders to give you a two-week grace period before putting your loan into default; but again, it really depends on the lender. When your loan goes into default, it means the lender is assuming that you are not intending to continue making payments on your loan and they'll begin taking the necessary steps to get their money back. This is where things get unpleasant. In all cases, expect your credit to take a hit.
If Your Loan Has Collateral
Remember that asset you put up as collateral when you got your secured loan? That was done to lower the risk to your lender when they made the loan. If you default, your lender will most likely invoke the lien they placed on your collateral and repossess it. They can do this without taking you to court.
Now, if you really don't want to part with the item, keep in mind that your lender will probably give you an opportunity to bring your loan current.
If You Signed A Personal Guarantee
If you got an unsecured loan, meaning that you didn't put up any explicit collateral, then you probably signed a personal guarantee or a UCC-1 blanket lien. These agreements serve as a kind of collateral, but they're a lot harder to enforce. A personal guarantee allows the lender to go after your personal assets in the event that you default. A UCC-1 blanket lien lets them liquidate your business assets.
Some personal guarantees have limitations written into them concerning what the lender can go after and how much they can take. These agreements tend to be full of legalese and are difficult to parse for the average person. One of the following three scenarios will then likely happen:
If the amount of debt you still owe is relatively minor, the lender might take you to small claims court. Small claims court is used to expedite disputes over a small amount of money, so it's a fairly easy process. A lender can sue if the amount of outstanding debt is somewhere between $3K and $10K, but the maximum amount varies by state. If you live in Washington, for example, a lender can't sue you for more than $5K. Look here for more information about small claims court, and here for a list of the maximum amounts a lender can sue you for by state.
If the lender suspects that you've got enough money, but you don't want to pay (remember: most lenders have read-only access to your bank account), they might take you to court.
If the amount is more than the limit imposed by the small claims court and the lender doesn't think you can pay, they might just let you off the hook.
If You Have An SBA Loan
As a more complex type of loan, you won't be surprised to find that defaulting on an SBA loan is a more complicated process. Once you enter default, expect the lending bank to seize any collateral you've put up like they would within a secured loan. If you put up both business and personal collateral, the business collateral will be collected first, then your personal guarantee will be invoked.
If the loan still isn't paid in full after that, the lender will file with the SBA for the SBA-guaranteed portion of the loan. At that point, you can expect correspondence from the SBA in the form of a 60-day demand letter. If you fail to respond, your case will be turned over to the Treasury Department. If you can't pay the amount the SBA guaranteed, you'll have to work out "an offer of compromise" with the agency and try to demonstrate that you're in need of clemency.
Keep in mind that the Treasury Department has a lot more powers than a collection agency does and can do things like withholding your tax refunds and garnishing your wages, so you're better off cooperating with the SBA if you can.
What To Do If You're In Danger Of Defaulting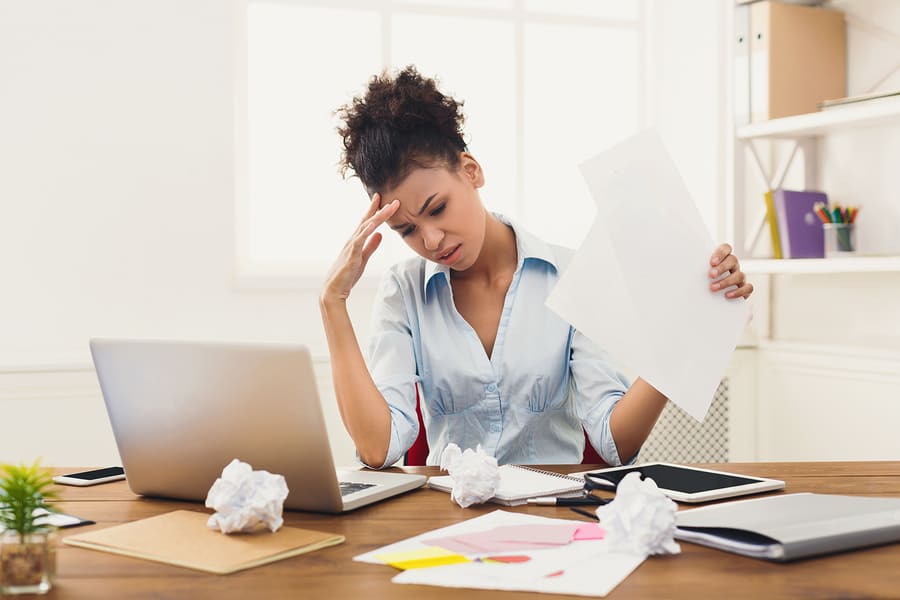 Now that we've covered all the depressing details, let's talk about how you can avoid this situation with your business and assets intact.
If you're struggling to repay your debts, here are some things you can do.
Contact Your Lender
Chances are your lender doesn't want you to default. Selling off your collateral is time-consuming. Taking you to court is expensive. Selling your debt to collections means taking a hit to their bottom line. If you call them up and let them know you're suffering from a temporary setback but will still be able to repay the loan, your lender might be willing to temporarily reduce payments, or work out a better payment schedule. After all, your lender just wants their money back. This should be done as soon as possible; the lending company can't help you if you don't communicate with them.
Refinance Your Loan
Drowning in short term debt? You're not the only one. Short term debt can very easily kill a business's momentum. Fortunately, this is a common problem, so there are a number of lenders available that specialize in refinancing debt. These companies will normally offer you longer loan terms with smaller bi-weekly or monthly payments, which are much easier for businesses to handle.
This is another step you'll want to take as soon as possible: most companies require a credit score of at least 600, though some go lower. You'll want to do this before your lender reports late payments to the credit agencies.
Prioritize Your Debts
Businesses have a lot of money going in and out. Most of the money going out is necessary to keeping your business running smoothly, but some debt is more important than others. Take stock of what debt is most likely to impact your business's ability to run, and take care of that first.
Any debt in which the lender has a UCC-1 blanket lien on your assets is very pertinent. If the company gets the go-ahead to seize your business property, that's seriously going to screw up your business. If you happen to have multiple liens, the oldest loan is the most important; that lender holds the first position, which means they have first dibs on your stuff if things go south.
Other important debt includes anything you have to pay to keep your business running smoothly. This includes things like rent and utilities. Loans secured by collateral might also go in this category if the collateral is integral to the operations of your business.
On the other hand, unsecured loans (like credit cards) fall on the less important end of the spectrum. While leaving this debt unpaid can, and will, carry consequences, it's unlikely to interrupt the running of your business.
Seek Legal Help
If you can't find any other way out of defaulting on your loans, you might want to seek out legal assistance. A lawyer can help you understand what rights you have in your specific situation.
Defaulting On A Small Business Loan: Final Thoughts
You probably won't be shocked by this conclusion: defaulting on your business loans is something that should be avoided if at all possible. Loan defaulting is a depressing topic; nonetheless, it's an important one to talk about.
If you're struggling to repay your loans, the worst thing you can do is nothing. Keep in mind that a default is usually a lose-lose situation for both you and your lender, so be sure to communicate with them about your financial condition before the default process begins.
Scared of defaulting but still need money? You may want to consider invoice factoring. Not sure whether taking out a loan is a good idea? Evaluate yourself as a borrower in advance.