Wells Fargo Business Loans Review
Expert Analyst & Reviewer

UPDATED
Advertiser Disclosure: Our unbiased reviews and content are supported in part by
affiliate partnerships
, and we adhere to strict
guidelines
to preserve editorial integrity.
Wells Fargo Business Loans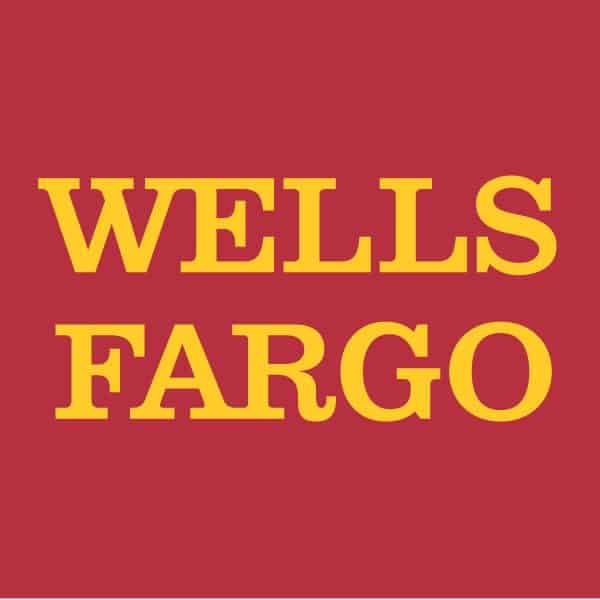 Pros
Multiple types of financing available
High borrowing amounts
Rates tend to be inexpensive
Few additional fees
Website advertising is clear & informative
Cons
High credit score requirements
Funds can take a while to disburse
Wells Fargo Business Loans Overview
Wells Fargo is an international bank and financial services holding company based in San Francisco; it is one of the largest banks in the world by assets.
Wells Fargo has deep pockets and an exhaustive list of products available to its business customers. But despite the bank's overwhelming success in many areas, Wells Fargo has had a difficult time managing its reputation since the 2008 credit crisis and subsequent, ongoing scandals.
Whether Wells Fargo ends up being a good choice for your business lending needs will depend on your existing relationship with the bank, your credit rating, the size of your accounts and, in some cases, your location.
Business Lending Products
As a large national bank, Wells Fargo offers a full slate of business lending products, as well as banking services. For the purposes of this review, we'll be looking specifically at their business lending products.
Wells Fargo offers both secured and business loans. A secured loan requires collateral, which in turn lowers the risk to the bank. As a result, secured loans usually have better rates and higher lending amounts than unsecured loans. All of Wells Fargo's business loans are term loans, meaning they are paid back in regular installments.
Wells Fargo also offers secured and unsecured business lines of credit. Lines of credit, rather than coming in a single lump sum, allow customers to borrow against an established credit limit, drawing upon it at will. They can draw as many times as they want so long as they don't exceed the credit limit, paying interest only on the amount they use.
The bank also offers SBA loans, which are partially guaranteed by the federal Small Business Administration. This guarantee allows borrowers to access terms and rates that would otherwise be unavailable to them.
Borrower Qualifications
Wells Fargo uses a number of different guidelines to evaluate potential borrowers. In addition to the prerequisites below, Wells Fargo will also look at your capacity to convert assets to cash. If you've declared bankruptcy within the last 10 years, the bank will be unlikely to extend you credit. You'll also need to have been profitable for the last two years. Note that Wells Fargo's cash flow requirements are on the steep side, so businesses with revenue problems will probably have a hard time meeting them.
| | |
| --- | --- |
| Time in business: | At least two years (varies by product) |
| Credit score: | 640 |
| Revenue: | $1.50 in cash flow for every $1 borrowed |
Terms & Fees
As a large bank, Wells Fargo offers a wide variety of products through multiple divisions. Below is a look at what the bank offers small businesses.
Unsecured Business Loans
These are the terms and fees for Wells Fargo unsecured business loans:
| | |
| --- | --- |
| Borrowing amount: | $10,000 – $100,000 |
| Term length: | 1 – 5 years |
| Interest rate: | 6.25%-22.99% fixed rate |
| Origination fee: | $150 opening fee |
| Collateral: | N/A |
Wells Fargo's small business lending products offer a good bit of versatility to customers with decent credit and strong cash flow.
While big banks have a reputation for being slower and more conservative than alternative online lenders, Wells Fargo's unsecured business loans fill a similar niche, with fast turnaround times and simplified applications. These loans come in two flavors: Wells Fargo BusinessLoan and FastFlex.
The Wells Fargo BusinessLoan is the more traditional of the two and features fixed monthly payments, lower interest rates (starting at 7.00%), and higher borrowing limits (up to $100,000). These are medium-term loans of one-to-five years.
Both of the unsecured loan products use the same application, but the FastFlex loan more closely resembles an alternative short-term loan. The borrowing limit is lower ($35,000) and the rates begin at 14.99%. With a term of only a year, you'll be making weekly instead of monthly payments, which will be deducted directly from your Wells Fargo business account.
Additional fees are minimal: a flat $150 "opening fee" is deducted from your loan proceeds. As the loans are unsecured, there's no collateral beyond your associated business accounts. This fee is waived for Wells Fargo Business Choice Checking and Platinum Business Checking customers. Some customers may be asked to sign personal guarantees.
Secured Business Loans
These are the terms and fees for Wells Fargo secured business loans:
| | |
| --- | --- |
| Borrowing amount: | $10,000 – $500,000 |
| Term length: | 1 year, then 5 years (see below) |
| Interest rate: | Variable |
| Origination fee: | 0.5% of opening amount |
| Collateral: | Accounts receivable, inventory, equipment, or cash |
The Wells Fargo Advancing Term Loan is an unusual product that combines elements of a term loan with those of a line of credit. For the first year of the loan, you'll be able to draw on it up to your credit limit like a line of credit. You can draw as often as you want during that time.
After the first year, or earlier if you request it, your remaining balance will convert to a fully amortized 5-year loan. Rates are based on competing lenders, as researched by an independent third party firm on a quarterly basis.
Lines Of Credit
These are the terms and fees for Wells Fargo lines of credit:
Borrowing amount:
$5,000 – $100,000
$100,000 – $500,000 (Prime LoC)
Term length:
5 years (Small Business Advantage)
Interest rate:
Prime + 1.00% and up
Origination fee:
$50 – $175 annually
0.50% of opening amount (Prime)
Collateral:
Wells Fargo savings account or CD
Accounts receivable, inventory, equipment, or cash (Prime LoC)
Businesses looking for something more open-ended may prefer to get a revolving line of credit. Wells Fargo offers three versions to small businesses: two secured, one unsecured. For the uninitiated, a revolving line of credit functions similarly to a credit card. In fact, you can get it linked to a Mastercard access card for more convenient usage. You pay interest only on the amount of credit you've drawn upon and, as you pay off your debt, you free up your credit to be used again. It's, you know…revolving.
Wells Fargo's credit line products are the BusinessLine line of credit, which comes in secured or unsecured flavors, and the Small Business Advantage line of credit, which is an unsecured line of credit for businesses that have been in operation for fewer than two years. All of these products are functionally similar with a few caveats:
The Small Business Advantage line of credit has a lower limit, between $5,000 and $50,000.
The Small Business Advantage line of credit has a 5-year term. The others have no scheduled annual review.
Unsecured accounts have no annual fee for credit lines less than $10,000. Above $10,000, you'll be assigned a tiered fee based on your credit limit. Secured accounts have a flat annual fee of $50 regardless of credit limit.
Unsecured accounts are eligible for the Wells Fargo Business Line of Credit Rewards Program, earning 1 point per $1 in net purchases made with your linked Mastercard.
Secured accounts have slightly lower interest rates than unsecured accounts.
Secured accounts use a Wells Fargo savings account or CD as collateral.
For businesses with sales between $2 million and $5 million, there's also the Wells Fargo Prime Line of Credit. This is a secured line of credit. It has different collateral requisites and higher credit limit than the other products. It also features interest-only payments.
SBA Loans
These are the terms and fees for Wells Fargo SBA loans:
Borrowing amount:
Up to $5 million (SBA 7(a) loans)
Up to $6.5 million (SBA 504 loans)
Term length:
Up to 7 years (SBA 7(a))
Up to 10 or 20 years (SBA 504 equipment or real estate, respectively)
Interest rate:
See current rates
Origination fee:
0% – 3.5% (SBA)
Collateral:
Varies by product
Finally, Wells Fargo is an approved SBA lender, offering both 7(a) and 504 loans to qualifying businesses. With SBA 7(a) loans, expect to make a 10 percent down payment and provide collateral in the form of assets or real estate. Wells Fargo charges no first party fees on 7(a) loans up to $150,000. Loans from $150,001 to $750,000 are charged 3 percent of the guaranteed part of the loan. That percentage rises to 3.75% for loans above $1 million. All SBA 504 loans are charged a fee of 3.5 percent of the SBA debenture amount.
Application Process
Depending on the product you're applying for, and whether or not you are an existing Wells Fargo customer, you can apply online or in person at your local branch. Note that SBA loan applications will need to be completed in person.
Unsecured loans use a simplified application that can be completed online. It's a little bit more involved than you might find with an alternative lender — you'll need to provide a guarantor, for instance. If all goes well, you can be approved immediately and get funding as soon as the next day, although some applications will take longer to process.
The unsecured and secured lines of credit use a similar form, though it asks some additional questions about your relationship to Wells Fargo and any existing accounts you have with the bank.
Sales & Advertising Transparency
While Wells Fargo has a developed a reputation for behind-the-scenes hijinks, you might be surprised to find that they actually offer one of the most transparent websites of any large bank, with exhaustive breakdowns of fees and terms.
As large banking websites go, Wells Fargo's site is easy to navigate. Bank personnel seem to be similarly transparent, although you may have to get transferred a few times to reach someone able to answer all of your questions.
Customer Service & Technical Support
Again, keep in mind the size of the company and prepare for automated directories and transfers. That said, I was easily able to get the name of the person I needed to speak with and my message was returned within a couple hours. While my experience was good, there are massive amounts of complaints online, which we'll touch on below.
Wells Fargo can be reached through their 24-hour phone service, through their website, or by contacting a local branch. You can also interact with them on Twitter and Facebook.
User Reviews
While Wells Fargo can offer a lot of value to small businesses, the bank's name is almost synonymous with "questionable business practices." Wells Fargo isn't accredited with the BBB, but they have an F rating with the organization due to a combination of government actions taken against the bank over the past three years, as well as a few thousand customer complaints. It should be noted that most of these complaints concern personal bank accounts and employment practices more than business loans, but regardless, you're looking at doing business with a company that is, shall we say, ethically challenged.
Negative Reviews & Complaints
Among the multitude of complaints about Wells Fargo are:
Customer Service: Most complaints involved customer service, which often comes across as hard to navigate and ineffective at resolving problems. Note that most of these involve banking service complaints, like overdraft disputes.
Technical Issues: Related to customer service, a number of customers report running into glitches and technical problems that make it difficult to use accounts, accurately track their balances, and have payments credited when they need to be.
Scandals: This is where it gets wild. Wells Fargo's reputation has suffered due to a number of scandals, including customers being signed up for fake accounts, fraudulent charges, overcharging for credit cards, and retaliation against whistleblowers. Will they ever straighten themselves out? They haven't yet.
Positive Reviews & Testimonials
While Wells Fargo's reputation has taken a bit of an online beating, there are positive reviews that praise elements like:
Efficiency: A number of customers found Wells Fargo's lending processes to be smooth, efficient, and more modern than many of its competitors.
Accessibility: Wells Fargo operates in most of the country, making it easy to access and meet representatives face-to-face when necessary.
Willingness To Work With Small Businesses: While many large banks have become wary of loaning to small businesses since 2008, Wells Fargo offers a robust line of products to customers who don't have enormous, commercial resources.
Final Verdict
Wells Fargo's rates, terms, and fees are significantly better than you'll find in most of the alternative market and, unlike a lot of other their big bank competitors, they're not completely out of reach of small businesses.
On the other hand, the company's scandal-prone behavior adds a wrinkle into our calculations. Are the legitimately good products worth dealing with a troubled institution? It all depends on your appetite for chaos, but I'd recommend taking your time, Googling recent news about the bank, and doing your own risk assessment. The bank does appear to be more stable than it was a few years ago, at least.
Looking for a loan or line of credit and want an alternative to Wells Fargo? See how they compare to other banks.
If you're having trouble qualifying for a bank loan, you aren't out of luck yet. Take a gander at our alternative lender comparison chart for other options.
---
We've done in-depth research on each and confidently recommend them.
We've done in-depth research on each and confidently recommend them.
To learn more about how we score our reviews, see our
Business Loan Rating Criteria
.