Small Business Spotlight: Portland's The Commissary Reopens With A PPP Loan
Managing Editor

UPDATED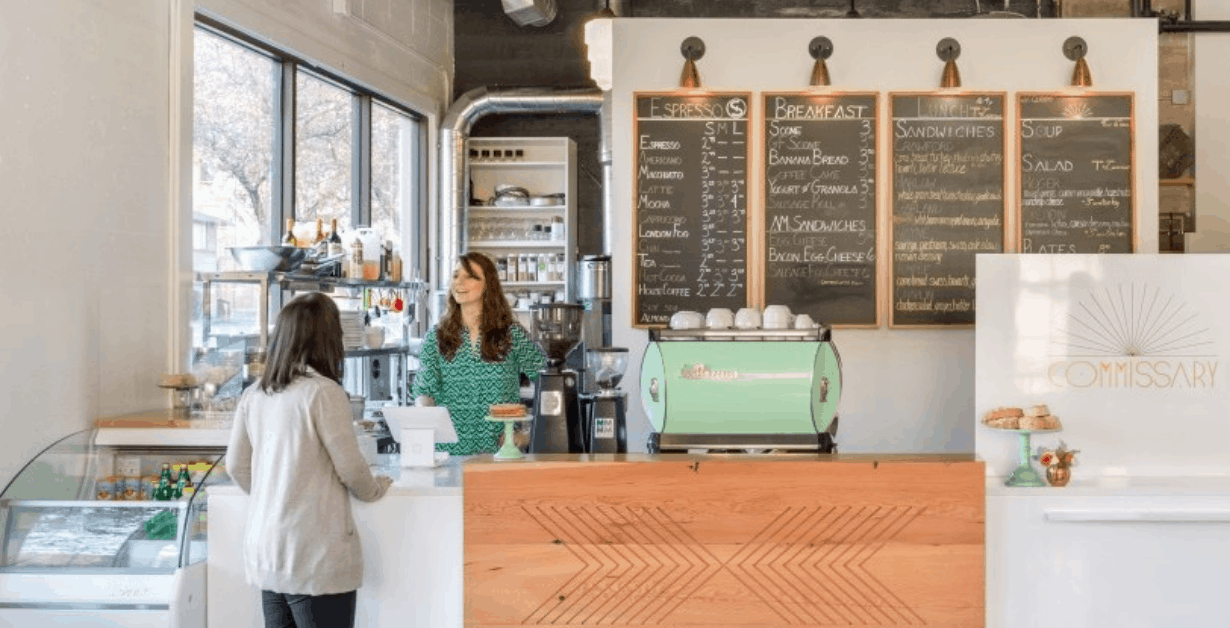 When Kim Wilson closed up her two Commissary Cafe locations in Portland, Oregon on March 21 in response to the national Coronavirus emergency, she believed she'd never reopen.
The savvy small business owner, a graduate of Le Cordon Blue's Patisserie program who carved out a niche for herself in the coffee-shop-flooded city, laid off her 12 employees, posted, "That's a wrap," from her Instagram, and allowed herself time to mourn and grieve the loss of her dream.
Wilson opened her NW Portland cafe in 2013. Named after movie studio commissaries where the stars of yesteryear would grab a sandwich on set, the Commissary Cafe quickly became a Slabtown neighborhood staple. With fresh ingredients, homemade soups, and buttery biscuits, Wilson threw herself into making her business a success. Six years later, she was rewarded with the opportunity to open a second location.
It is the knowledge that she will likely close the second location for good that keeps her up at night.
"It's hard to see what my long-term plans should be, but I'm in mourning and having to really pivot," Wilson said.
She also knows that in some ways, she's lucky.
After receiving a Payroll Protection Loan via the CARES (Coronavirus Aid Relief and Economic Stability) Act, Wilson re-opened her flagship location for a trial run.
"I'm a single mom, a small business owner used to working 80+ hours a week, and I've never been this tired, " she admitted. Since Wilson had closed her doors late March, the landscape of her business changed overnight. But she understands that keeping herself in-tune with that revolving landscape will be what helps her keep open long-term.
"It is a daily rollercoaster in the neighborhood. I have friends who own businesses here and they have closed their doors. I'm approved for the PPP loans, some of them didn't see that money, and they have had to throw in the towel," she added. The general mood among business owners is dismal.
Even those that received PPP loans don't know what will happen when the eight-weeks of spending are over.
"You are spending money fast and I'm happy and grateful to do it now, but what happens when the eight weeks are over?" she asked. "This is not sustainable spending long-term."
Wilson applied for a Payroll Protection Program loan with the bank where she has her business account. She was quickly approved and saw the loan deposit less than two weeks after approval. Per the SBA's instructions, she understood 75% of the loan needed to go into payroll and employee retention during the next two and a half months in order to be eligible for forgiveness. There is ample trepidation about following the government's directions.
"We are nervous about misusing the money because there is limited information or protocol, and no one at the bank really [knows about the program]. But there's an understanding that we are all in the same boat, so I'm giving it some time before I check in," Wilson said.
The quick timeframe attached to the spending is forcing Wilson to get creative.
"The money needs to go to labor. I am hiring a nightly cleaning crew and hiring people to get work done around the shop," she specified, but she was not able to use those funds specifically to hire back her former employees.
Wilson discovered when she went to rehire her employees that not everyone was ready to come back. From her staff of 12, eight employees declined an offer to come back to the cafe. Their reasons for not returning fell into three camps: the government's unemployment benefits outweighed potential part-time earnings; there was fear and worry about the pandemic and putting oneself at risk; or the employee held misinformation about re-opening instructions.
"My line of work relies on younger people or people who are changing careers. I have baristas with bachelor degrees. For some, this particular job can feel dispensable. That's a tough road and learning lesson for people who haven't ridden out or maneuvered through roadblocks," Wilson said. She understands their reasons for not coming back to work, but there is a cost to the lost training and expertise.
The pandemic requires everyone to dig a little bit deeper.
She is currently training a group of five new hires, some of which are displaced workers from the wedding industry.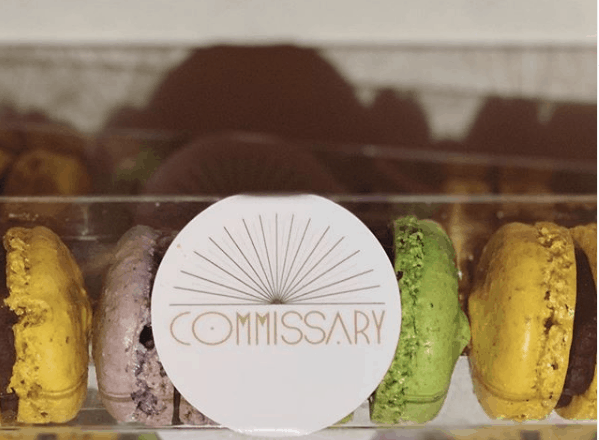 Wilson is not unfamiliar with shifting to adapt to a new landscape. "In many ways, the recession in 2008 really revitalized the culinary experience," Wilson said. She ruminated on how some of the best coffee shops and restaurants were born from people who lost their jobs; it gave rise to the notion of the bootstrap chefs. "This is a competitive marketplace. Places that want to survive will have to adapt."
And Wilson is adapting daily.
"We've changed the way we're operating. I have platforms outside for guests and no one is allowed inside the store. I am requiring my employees to use a face mask 100% of the time, too. There is no exchange of money and we're using online ordering only. But that can be tricky when people walk up to the cafe and want to hand you cash, and you have to walk them through a process," Wilson said. "Sometimes people who are stuck at home want to be helpful and support us, but they don't always know how to be safe."
That support from the community, however, has been a bright ray of light.
"I didn't realize how hard it was not to see my guests every day," Wilson admitted. "We are having such quality conversations, and I'm realizing how much of this business is a kindness to the people in this community. They want to help. My regulars want to come here in person and make that connection."
As small businesses break down in communities around the nation, the effect is not entirely economic.
"I really hope this helps change the perspective about the service industry. We are out here right now taking care of people. This has always been about the connection to our community," Wilson said. Her baking kits and how-to videos, new since the pandemic shut her doors, are ways she wants to reach out and remind people that the Commissary is still here.
Wilson is navigating the changing news with a renewed perspective. For someone focused on her business, the extra time with her son was a helpful reset. "This has definitely been a forced slow down and it's making me rethink how I can permanently slow things down as an owner, as an employer," Wilson said. "If I could go back in time, I'd remind myself to stop and reflect on the people important to me. I'd tell myself to have a life outside of business and give myself a break."
For now, the Commissary will operate its NW Portland location as the law allows (Oregon counties will be allowed to petition to open restaurants at 25% capacity as part of a Phase 1 reopening) and Wilson will build her team back up. "At the moment, I'm glad to be able to pay my local vendors," she said. But if businesses remain closed long-term many owners don't know how it's possible to retain newly hired employees after the PPP loan's 8-week requirement expires.