Striking To The Heart Of Americana, the Bowling Industry Has Been Largely Spared By COVID-19
Managing Editor

UPDATED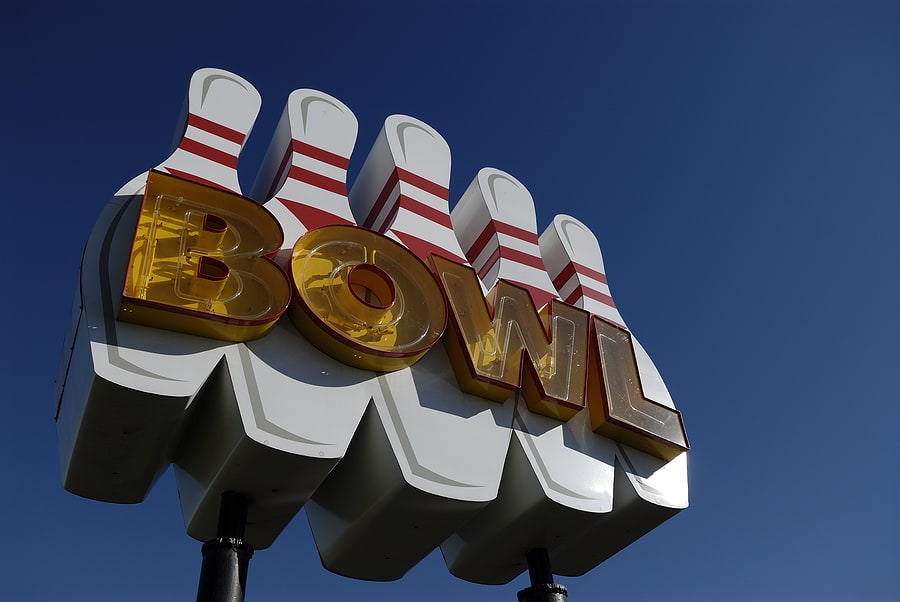 The same day Frank DeSocio, Executive Director of the Bowling Proprietors' Association of America (BPAA), chatted with us about the future of bowling amid the COVID pandemic, Kellogg Bowl — a local bowling alley in a suburb of Portland, Oregon — announced its permanent closure on its Facebook page, stating:
The owners, management, and staff are broken-hearted to have to announce the permanent closure of Kellogg Bowl after a 58 year run. It has been a very difficult decision. A business cannot endure 10-12 months of closure and be expected to survive. We can not say that we did not try.
The good news? When the COVID dust and destruction settles, places like Kellogg Bowl that have had to permanently shut their doors should be in the minority. As of December 2020, only 106 bowling centers (out of the 4700 in the BPAA) have closed due to the pandemic. And DeSocio anticipates 50% of those closures will reopen again, possibly with new ownership.
The bad news? Some long-lasting community bowling centers will still be in that devastating minority, and their personal stories of loss will be heartbreaking.
Even if the industry is poised to rebound, not all will survive. No one wants to be a statistic in the far-reaching consequences of the pandemic.
"It's so sad, really. Take bowling centers located in the same town, but the town is split [into] two counties. One county is open. One is closed. That's miserable for small businesses," DeSocio says. And in rural locations under sweeping state closures? "People are going to lose their 50-year-old business when they are in an area with [limited cases]."
The Bowling Industry Tackles A Pandemic
The International Bowling Museum states on its website that the sport of bowling "is enjoyed by 95 million people in more than 90 countries." It's an Olympic sport — with a large federation — that appeals to experts and novices alike.
"67 million people bowled in 2019," DeSocio says, and he adds an addendum. "It will clearly be fewer this year."
When the world shut down in early 2020, all across America the pins went quiet, too. Like many small businesses, bowling centers waited for local instructions and did their best to adapt to changing needs. (Places in Milwaukee, Wisconsin tried to keep their bowling alley fish fry Fridays available in parking lots and for takeout.)
DeSocio runs five bowling centers himself, in addition to his role at the BPAA, he is focused on getting every bowling center through the pandemic.
He thinks that bowling is the perfect sport and entertainment activity for easing into our post-COVID world. Modern bowling alleys bear little resemblance to their predecessors, the stereotypical, smoke-filled dens with aging clientele. They are open and well-ventilated with individual lanes and constant sanitization — and the sport can be played in a mask. These alleys attract families and teens, old and young alike, and have become a central experience of growing-up in America.
"Show me a person you know with a kid who hasn't gone to a bowling birthday party!" DeSocio says. "There are very few sports where you and your kids can participate together. Your kid throws a 9-counter strike and you throw an 8? Hey, I beat Mom or I beat Dad! That's what makes our sport what it is."
Bowling is ready to be a safe destination for the whole family again. In some places, like Florida, where entertainment venues are open — bowling is not just surviving but thriving. Centers are large enough to function with social distancing guidelines in-effect.
DeSocio says:
In the end, the consumer is going to decide if they feel safe or not. The consumer will say, I'll take my kids or I won't. If people come in and everyone is in masks and they see the hand sanitizing stations… if they feel safe, they'll do it. If people don't feel safe, they won't.
With that said, DeSocio adds that it's his desire that his motto for his own centers is: "Let's all open together, and let's do it safely."
Bowling centers across America are not just small businesses. They are community hubs.
"We are Americana," DeSocio says. "We are where the seniors come to play cards and not even bowl." Large bowling chains are not a threat because "there are people who like the intimacy of a bowling center. It's eight lanes and everyone knows everyone. They get there every Thursday and order their same burger."
Bringing Business Owners Together
DeSocio is proud of the bowling center owners he's met and connected with during the pandemic.
Prior to March 2020, the BPAA's website — filled with a wealth of information about how to run a bowling center and pandemic assistance, specifically — was closed to members only and shut behind a log-in window. DeSocio made sure the website was open to all. He understood that people were losing their communities, and he knew the BPAA was in a position to connect people together.
"We have a strong trade association. But we're lucky. My friends in the dry-cleaning business? It's a struggle. It's a struggle for small businesses that don't have a local, state, or national group to interact with right now," DeSocio says.
The bowling community has come together to help each other in ways unheard of prior to the pandemic.
And as tough as it has been, it's not all bad.
"Ten or more of our states do a weekly Zoom call. This started with COVID — it's been the positive thing — nobody did it before March. In one call, 65 bowling centers from the state of Illinois were all on exchanging ideas. It was wonderful. And that goes on every day, and it helps our guys and gals who own centers get through this."
A Bowling Tip
DeSocio says that improving your bowling score is as easy as picking up a few more spares per game. Going for strikes every frame is a losing proposition and it will often leave bowlers with points on the table. Want to make impressive bowling gains? Spares. Just a few more.
He knows he needs to take his own advice when he plays in his weekly bowling league.
"I don't pick up my spares the way I should," DeSocio says with a laugh. "But it's the activity of it. Interacting with people, meeting new friends, getting to vent my frustrations to my bowling buddies. I like the competition; don't get me wrong, I like to win, but it's all about the family. That's really what it's all about."
DeSocio hopes families will consider bowling, as soon as it is safe and open in their area, as a pre-pandemic pastime that will most definitely survive the shift into a post-pandemic future. Bowling is about community, family, and open celebrations after picking up a few spares over your parents.