Best Businesses To Start In A Recession
You might be surprised to learn there are a lot of businesses that do well in a recession. Our guide lays out some recession-proof business ideas to get you started.
Expert Analyst & Reviewer

UPDATED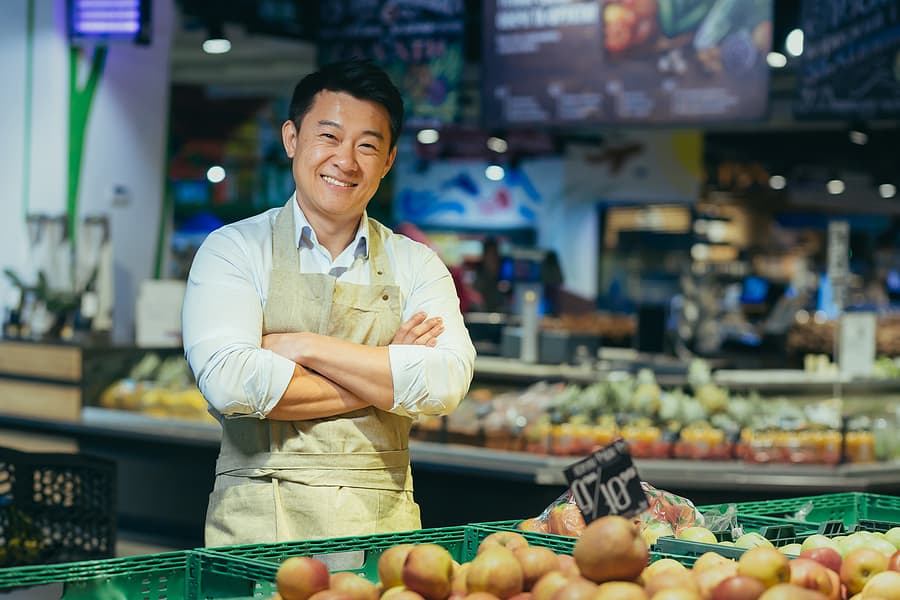 Tough economies pose special challenges to entrepreneurs looking to start recession-proof businesses. With Statista now projecting a 38% likelihood of a recession in the US by November 2023, a literal recession in the near term is far from guaranteed. Still, the economic disruptions of the past few years show that it pays to be prepared for challenges when storm clouds gather.
Would-be business owners braving the economic headwinds to start a new business need to keep two essential truths in mind:
Certain types of businesses are inherently more recession-proof than others. In this article, we'll be discussing why this is and what these businesses are. If you're looking for recession-proof business ideas, take note.
Any new business can be retrofitted to adapt to economic challenges. We'll explore some of these adaptation strategies — and the business tools that can help you accomplish them — later in this article.
Good Businesses To Start In A Bad Economy
Recession-proof businesses tend to have one thing in common: They provide products and services that are always in demand, regardless of economic conditions.
Demand for luxury goods can actually rise in a tough economy in certain instances as people seek familiar comforts during uncertain times. The "lipstick index" posits that spending on accessible luxury items increases during recessions even as overall retail spending declines. A 2013 Euromonitor International study examining consumer behavior during the 2008-09 Great Recession found little support for this hypothesis in regards to lipstick itself but found that other categories of "affordable luxury" spending did, in fact, rise during this period.
Good businesses to start in a bad economy include the following:
Grocery Stores: Recessions lead consumers to spend less on restaurant dining and more on food they can prepare at home for less money. This is where grocery stores and bodegas fill the gap. As reported by Yahoo! Finance, a Bank Of America analyst recently stated in a note to clients that "Food retail stocks (including grocers, mass discounters, warehouse clubs, and dollar stores) have mostly outperformed the S&P 500 during prior recessions (including the 1980s, the first Gulf War, the Dotcom Bubble, and the Global Financial Crisis)."
Candy/Chocolate Stores: Sales of edible treats tend to defy recessions as consumers turn to easy forms of comfort in a turbulent world. The Euromonitor International report cited earlier found that during the Great Recession in 2009, sales of chocolate in Germany, sugar confectionary treats in the UK, and ice cream in France saw double-digit increases while overall retail sales remained stagnant or declined during the same period.
Reselling Businesses: As prices rise, consumers look to save money on clothing and other personal purchases. This presents an opportunity for online resellers, who now have more platforms and marketplaces than ever for reselling goods. Consignment shops can likewise benefit from a difficult economic environment.
Pet Care Services: A 2021-22 American Pet Products Association survey revealed that 70% of US households own a pet — up from 67% in 2019 and 56% in 1988. This increasing pet population will continue to need food, supplies, and vet visits, regardless of the economic climate.
Child Care: A recent report from Grand View Research found that the US childcare market size was valued at $33.5 billion in 2021 and is expected to expand at a rate of 4.15% from 2022 to 2030. No matter what happens with the economy, millions of children still need to be cared for as their parents return to the office (and who may need to pick up extra hours to cover rising costs).
Home & Auto Repair Services: If your home suffers a plumbing emergency, you can't wait for the economy to improve before fixing the problem. Likewise, if you use your car to get to work or take your kids to soccer practice, you can't wait out a recession before getting your car repaired should something go wrong with it.
Cleaning Services: Many types of businesses must, by law, adhere to certain cleanliness standards for the safety of their customers, making industrial/business cleaning services relatively recession-proof.
Tax & Accounting Services: Even during a recession, everyone will still have to pay taxes, and businesses will still need bookkeeping services.
Recession-Proofing Your New Business
While some industries are inherently more recession-proof than others, this doesn't necessarily mean that you should defer your plans to start a new business if it doesn't fall under one of these categories. Recessions tend to have a culling effect on less sustainable businesses, so the ones that do well in a downturn will primarily be those that stay agile, efficient, and creative — qualities that will serve them well during boom times as well.
Lessons From The COVID-Era
The COVID disaster changed our perception of what an economic disruption can look like and what makes for a recession-proof business. Consider the fate of businesses in the retail sector — a sector considered particularly vulnerable to economic downturns.
Granted, this wasn't a traditional recession but a different kind of disruption. However, it highlighted the importance of adapting to new conditions. Retailers that could not adapt to new realities struggled or went under. Retailers that pivoted to meet consumers where they were survived and thrived.
What did this mean in concrete terms? It meant accepting NFC (contactless) payments in-store to minimize contact, keep the lines moving, and give customers some peace of mind. It meant offering online sales, either through social media links or a full online store. It meant offering customers the ability to pick up purchases curbside or offering home delivery. In some cases, it meant offering customers a full omnichannel payments solution.
Adopting one or more of these measures helped retailers meet evolving consumer expectations. While future economic disruptions may look different, the need to adapt and evolve to accommodate the changing circumstances of your customers will remain of supreme importance.
Business Tools To Make Your New Business Recession-Proof
From business software to payment processing, the right business tools can help you run your new business more efficiently and make you more adaptable and creative than the competition.
eCommerce Platforms
If you plan to start a new eCommerce business, you're probably aware of what a good online selling platform can do for your venture. For brick-and-mortar merchants, the benefits of offering your customers an online purchasing option extend beyond the obvious. As the economy slows and gas prices rise, customers who may otherwise be content making in-store purchases might prefer to save on gas by purchasing online instead.
Whether you're a small-time seller or a more established merchant with multiple locations, our article detailing the best eCommerce platforms has options that fit your business needs.
Payment Processors
Traditionally, merchant account providers would lock you into a long-term contract (usually with an early termination fee) in exchange for payment processing. This practice was never beneficial for merchants, but the uncertainty that comes with a potential recession means that you really want to avoid signing a long-term contract for merchant services right now, if possible. Thankfully, month-to-month agreements are now commonly offered by more reputable processors.
Regardless of the economic climate, new merchants often find that an all-in-one third-party processor, also known as a payment service provider (PSP), can be a better business fit than a traditional merchant account provider. There are two reasons for this:
PSPs conveniently bundle multiple business services (payment processing, a payment gateway, a virtual terminal, recurring billing, etc.), which can help simplify things when you're just starting out.
PSPs typically offer a flat-rate pricing for payment processing. This pricing model tends to be particularly cost-effective for businesses processing under $5,000 per month.
Though no single processor is best for all business types, the PSP we most often recommend to new businesses is Square. As our Square review explains, Square combines flat-rate payment processing with industry-specific point of sale systems, an online store builder, invoicing, real-time reporting, and much more.
Once your sales volume reaches a certain level (this inflection point varies depending on your business type, but it tends to be $5K to $10K per month), it may be more cost-effective for your business to switch to a full merchant account provider that offers interchange-plus pricing. However, with Square, some higher-volume businesses may qualify for custom processing rates.
Project Management Software
Project management software can benefit your new business by organizing tasks, team communication, and resources. These tools can help your business stay lean, efficient, and responsive as it grows. While this is particularly helpful during a recession, it certainly doesn't hurt during boom times either!
New businesses and startups will particularly want to check out our rundown of the best free project management solutions. These apps offer free subscriptions for those just starting out, and you can upgrade to a paid plan when your business needs become more complex.
Accounting Software
Top-tier accounting software is another tool that can save your business considerable time and money, leaving you with more of both to spend on building your new business. These apps help track your expenses and financials while giving you the information you'll need for tax season for considerably less than you'd spend hiring an accounting firm.
Check out our summary of the best accounting software for small businesses to get a sense of your best options. Startup owners will be pleased to see the free options on offer. Other accounting apps offer free or low-cost subscription plans along with pricier, more fully-featured options that let you scale the software with your business as it grows.
FAQs: Recession-Proof Businesses