Chase Bank Business Loans Review
Expert Analyst & Reviewer

UPDATED
Advertiser Disclosure: Our unbiased reviews and content are supported in part by
affiliate partnerships
, and we adhere to strict
guidelines
to preserve editorial integrity.
Chase Bank Business Loans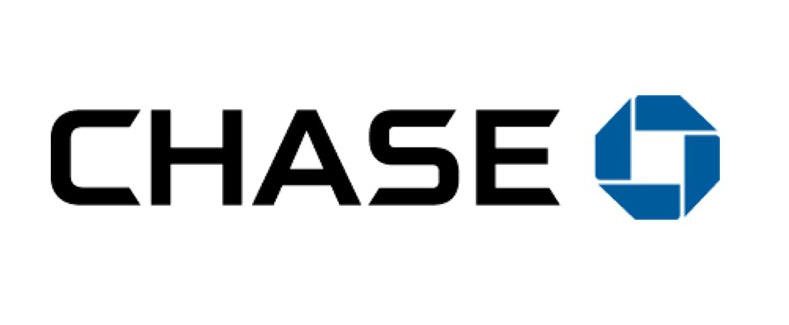 Pros
Multiple types of available financing
High borrowing amounts
Interest rates tend to be inexpensive
Long-term financing options available
Few extra fees
Cons
Borrower qualifications might be hard to meet
Financing isn't available in some states
The application process can be slow
Chase Bank Business Loans Overview
Chase Bank (JPMorgan Chase Bank, N.A.) is a national bank based in New York City. It is currently one of the four largest banks in the United States.
While banks such as Chase have tightened their lending standards since 2008, the company still offers a competitive array of products that small businesses can take advantage of, assuming you're in a region served by a Chase branch. Unlike many of its smallest competitors, you'll need to apply for Chase Bank business loans in person.
Chase Bank is widely considered to have some of the best, if not the best, lending rates in the country. Those elite rates are primarily available to an elite clientele. Still, if you have a stable, profitable business and/or a stellar credit rating, it's probably not a bad idea to talk to your local Chase Bank loan officer to see if you could qualify.
Chase Business Loan & Line Of Credit Products
Lines Of Credit: A line of credit works a bit like a credit card. You'll be extended a credit limit, which you can draw upon during the duration of the line of credit. You can draw as much as you want so long as the total amount you've borrowed does not exceed your credit limit. You pay interest only on the amount you're using. Most lines of credit are revolving, meaning that as you pay off your balance, that credit will become available for you to use again.
Business Term Loans: A term loan gives you a lump sum of cash in exchange for a contractual obligation to pay it back, plus interest, over an agreed-upon length of time. Payments are spread out over that period, called the "term."
SBA Loans: The Small Business Administration partially guarantees SBA loans. This guarantee allows you to access better terms and rates than your application profile would normally allow.
Commercial Real Estate Financing: This category includes various financial products used to acquire land and buildings for commercial development. As this is usually a costly endeavor, borrowing amounts are high.
Trade Financing: Bank services that are used to facilitate trade between buyers and sellers of goods.
Chase Business Loan Borrower Requirements
Chase prefers to do most of its loan application processing in-branch, so you won't find definitive qualifications online. While we can't tell you exactly what Chase's prerequisites for business funding are, it's a safe bet to say you'll stand a better chance of qualifying for funding if your credit is at least in the mid-to-high 600s. You'll also want to have a good debt-to-asset ratio, factoring in not just your income but also your frozen assets. In most cases, you'll also need to have a banking account with Chase to qualify.
| | |
| --- | --- |
| Time In Business | Varies by product |
| Credit Score | Unknown |
| Revenue | Unknown |
Chase Business Loan Interest Rates & Fees
Small businesses seeking loans from Chase have several funding options. In this review, we'll take a look at Chase's business lines of credit, business term loans, and SBA loans. While Chase has some of the best business lending rates out there, the company discloses almost no information about them upfront.
Lines Of Credit
These are the terms and fees for a Chase small business line of credit:
Borrowing Amount
$10,000-$500,000 (business)
$500,000+ (commercial)
Term Length
12-24 months (commercial)
Interest Rate
Variable (commercial indexed to LIBOR)
Additional Fees
$150, $250, or $500 (annual fee for business lines)
Collateral
Unknown
Businesses looking to draw small amounts of money at their discretion may want to consider a business line of credit. Chase business lines of credit come in two sizes: one for smaller businesses and one for larger corporations.
A revolving line of credit is similar to a credit card. It's an account that lets you borrow, at will, up to your credit limit. You can use as much or as little of it as you want, only paying interest on the amount you use.
As convenient as that is, be aware that there are sometimes maintenance costs associated with a Chase small business line of credit. If you're going with the smaller line, you'll pay a tiered, annual fee based on the credit limit of the account as follows:
Up to $50,000 has an annual fee of $150
$50,001 to $250,000 has an annual fee of $250
Over $250,000 has an annual fee of $500
If you need a very small credit line totaling less than $10,000, the bank recommends applying for a Chase Business Credit Card instead.
The Chase Commercial Line of Credit has no annual fee but is approved initially for only a 12 to 24-month term. When it expires, you'll have the option to renew.
Business Term Loans
These are the terms and fees for Chase Bank business loans:
| | |
| --- | --- |
| Borrowing Amount | Starts at $5,000 |
| Term Length | 12-84 months |
| Interest Rate | Unknown (fixed and adjustable) |
| Origination Fee | Closing fee |
| Collateral | Unknown |
Chase doesn't divulge a lot of information about its business term loans, so you'll need to hash most of the details out with a lending agent at your local branch. Chase is, however, known for having competitive rates on its business loans.
As these are medium- and long-term loans, you can expect monthly payments (automatically deducted from your Chase Business Checking Account), a closing fee, plus a down payment.
SBA Loans
Here are the terms and fees for a Chase SBA loan:
Borrowing Amount
Up to $5 million (SBA 7(a) loans)
Up to $350,000 (SBA Express Term loans, SBA Express LoC)
No maximum (SBA 504 loans)
Term Length
Up to 7 years (SBA 7(a))
Up to 7 years, 10 years, or 25 years (SBA express for working capital, equipment, and real estate, respectively)
Up to 10 or 20 years (SBA 504 equipment or real estate, respectively)
Up to 3 years (SBA Express LoC)
Interest Rate
See current rates
Additional Fees
0-3.75% (SBA guarantee fee)
Unknown (Chase fees)
Collateral
Not required for loans <$25,000
Chase is an approved SBA lender that offers SBA 7(a), 504, and Express products. A Chase SBA loan can help businesses without a strong history to access lending at lower rates — and with longer terms — than they would otherwise be able to by guaranteeing a percentage of the debt. Keep in mind that you'll be dealing with the SBA's rules as well as Chase SBA loan policies.
SBA 7(a) loans are usually the easiest to qualify for and can be used for a number of different purposes. The SBA guarantees up to 75% of the loan, up to a maximum of $3.75 million for you big spenders. SBA 504 loans are usually earmarked for business construction and real estate acquisition. The SBA only guarantees up to 50% of these types of loans, but there's no borrowing limit with Chase's version of the loan.
Businesses that need funds more quickly or irregularly may want to consider SBA Express. Available as both term loans and revolving lines of credit, these expedited loans are guaranteed up to 50% by the SBA. They're capped at $350,000, but if your company exports goods, you may qualify for a $500,000 limit through the Export Express subprogram.
Application Process
Gigantic, world-spanning, mega-bank it may be, but Chase is actually pretty old-fashioned when it comes to its business lending. All of its business loan products must be applied for in-person at your local branch.
This won't be too difficult in most of the country's major metropolitan areas, but a pretty big chunk of the country doesn't have access to a Chase branch. Chase branches are most prolific in:
California
New York
Texas
Illinois
Florida
Texas
They can also be found more sparsely or in pockets in:
Arizona
Colorado
Connecticut
Delaware
Washington D.C.
Georgia
Hawaii
Idaho
Indiana
Kentucky
Louisiana
Massachusetts
Maryland
Michigan
Minnesota
New Jersey
Nevada
North Carolina
Ohio
Oklahoma
Oregon
Pennsylvania
Rhode Island
Utah
Washington
Wisconsin
West Virginia
Virginia
You can use the company's branch locator to find the nearest one to you.
Sales & Advertising Transparency
Chase's website provides a basic amount of information about the company's products but very little in the way of rates or fees. As you might expect for a site representing such a large company, it's a bit of a labyrinth, with lots of links to submenus and tables. Expect to spend a little time tracking down the information you need.
Customer Service & Technical Support
Since so much of Chase's business transactions are done locally, your experience will be as good as the service offered by your local branch.
On a company-wide level, however, Chase (like many large banks) has had its recent share of consumer-related scandals and no shortage of customer complaints.
Chase Bank Reviews, Complaints, & Testimonials
Until recently, Chase had a pretty dismal reputation with the BBB, in large part due to government action taken against the bank. As those scandals fade into the rearview mirror, Chase has managed to rebound. It now has an A- rating, although most of its user reviews on the site are negative (which is not uncommon for BBB reviews in general). Most of the complaints involve Chase's credit cards or banking services. As we are specifically reviewing Chase's business loan products, we're focusing on the ones that relate to those products.
Negative Reviews & Complaints
You'll find no shortage of customer complaints on the BBB or elsewhere regarding Chase. Common complaints include:
Billing Issues: A number of customers had issues related to service and overdraft charges. Most of these were related to personal checking and savings accounts.
Advertising Issues: Customers reported that, in some instances, their accounts were not credited with the promotional offers they received.
Impersonal: Some customers found it difficult to navigate Chase's bureaucracy when they needed assistance.
Positive Reviews & Testimonials
Chase tends to fare a lot better when you're looking at specific products rather than at the corporation as a whole. Chase receives praise for:
Low Rates: Chase Bank business loans are often cited as being very competitive.
Accessibility: Chase has over 5,300 branches in the US, making it one of the more easily accessible banks in the country.
The Breadth Of Products: Chase is big enough to offer a flexible range of services to qualifying businesses.
Final Verdict
Despite its size, Chase is still a pretty traditional bank when it comes to business lending. Depending on your credit rating, cash flow, and geographic location, this can make Chase an ideal choice or put it entirely out of reach.
Businesses that can access credit from Chase will find agreeable and flexible terms and competitive rates. But, as is the case with many of the financial sector's most prominent players, you're dealing with a massive, often impersonal company that has a history of playing fast and loose with laws and regulations. This isn't always a problem, but when it is, it can cause you some unnecessary headaches. Otherwise, consider the pros and cons of working with a large institution. Do you stand to benefit from Chase's massive resources? Or will you be lost in the shuffle as larger clients are given priority and consideration?
Don't think you can qualify for a loan from Chase? You still have alternatives! Check out our small business lender comparison chart to get an idea of what's out there. If you prefer to stick with banks, here are a few of Chase's biggest competitors.
---
Featured Free Corporate Card
Ramp


---
Ramp offers a free corporate card for virtually any business. Start earning rewards with your corporate spending today. Get your free card.
Featured Free Corporate Card
Ramp


---
Ramp offers a free corporate card for virtually any business. Start earning rewards with your corporate spending today. Get your free card.
To learn more about how we score our reviews, see our
Business Loan Rating Criteria
.