The Entrepreneur's Guide To Small Business Saturday (Why & How Your Small Business Should Be Involved)
Managing Editor

UPDATED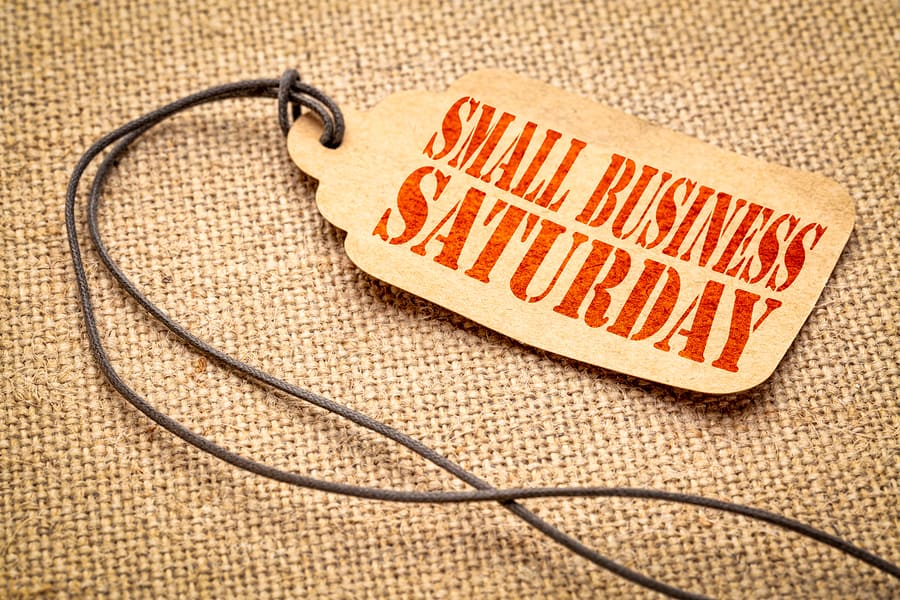 If you're looking to get your business in shape for upcoming holiday sales, begin your training and flex those small business muscles by participating in Small Business Saturday. After all, this is your holiday!
With Black Friday prices already rolling out for consumers, you may want to start getting your game plan ready. Many shoppers will be doing their shopping online this year due to the COVID pandemic — and Small Business Saturday is definitely a day for the little guys! That is truer than ever in 2020.
In the past few years, foot traffic at major retail stores has dipped on Black Friday. Some of that is because of an increase in online spending, but it can also be attributed to consumers becoming more conscious spenders. Data was detecting decreasing trends even before COVID redirected consumer attention to small business owners and local stores.
So how can small business owners ride this shifting wave of public opinion by using Small Business Saturday to engage their communities, find new clients and customers, and invigorate their regulars?
Keep reading to find out.
The Ins & Outs of Small Business Saturday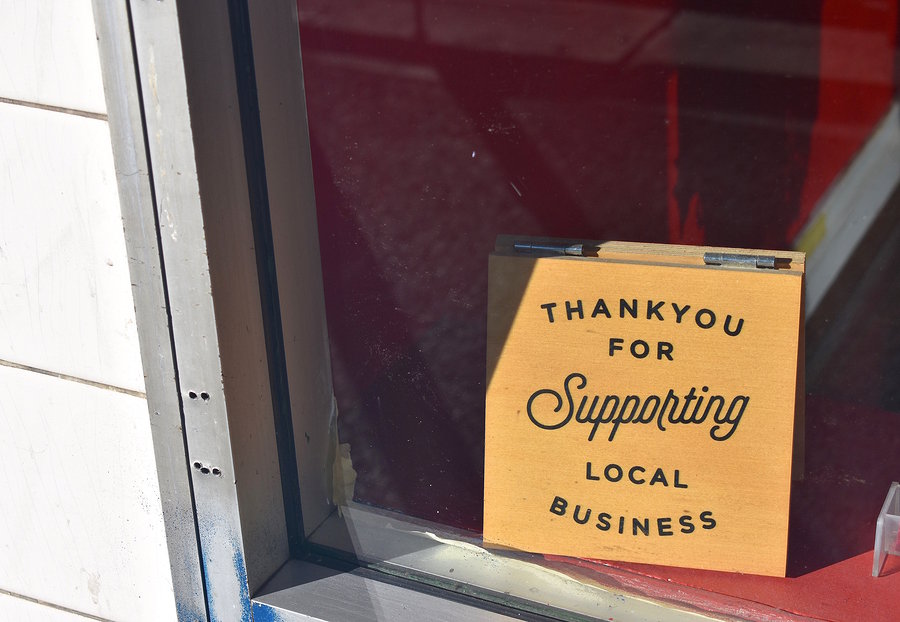 After a day dedicated to gratefulness for what we already have, Americans can't wait to score great deals on more stuff on what is traditionally the busiest shopping day of the year. We all know about Black Friday frenzy. But did you know that the Saturday following Black Friday is the second busiest shopping day of the year? In fact, in 2010, it became its own holiday dedicated to spending at small businesses. American Express was the big advertiser behind making Small Business Saturday a success (buy local, with our credit card). And it worked.
While Black Friday is still a big revenue booster for big chain companies to roll out their holiday must-haves (shopping hint: apparently, a mechanical owl you teach to fly is already destined to be this year's version of the Tickle-Me-Elmo), Small Business Saturday is equally important for the small business sector. Local businesses might participate with sales to get foot traffic, but online stores can also take part in the fun (even if eCommerce sites also get their own Cyber Monday holiday). The goal is to direct hard-earned money toward brick and mortar small businesses in local communities. And in recent years, the consumers have answered by making the act of shopping small and local a part of their holiday spending.
With past and future customers and clients already in the frame of mind to spend, use Small Business Saturday to boost revenue, attention, and loyalty for your small business.
Should Your Business Jump On The Bandwagon?
Yes! Jump on this bandwagon! Consumers enjoy shopping at local businesses and getting to know the people in their communities. It is an interaction that feels nostalgic and possibly outre, and yet in today's world, our abilities to connect with businesses and makers in our community have never been better. In many ways, Small Business Saturday is a rebuttal to Black Friday: people might love savings, but they love feel-good shopping, too.
Independent businesses make our economy thrive and this holiday provides an amazing chance to grow your business. Many shoppers are relational and will drive longer or spend more to purchase something from someone they know, respect, and understand. Use Small Business Saturday to encourage this kind of relational economy.
How To Market Small Business Saturday: 10 Tips For Success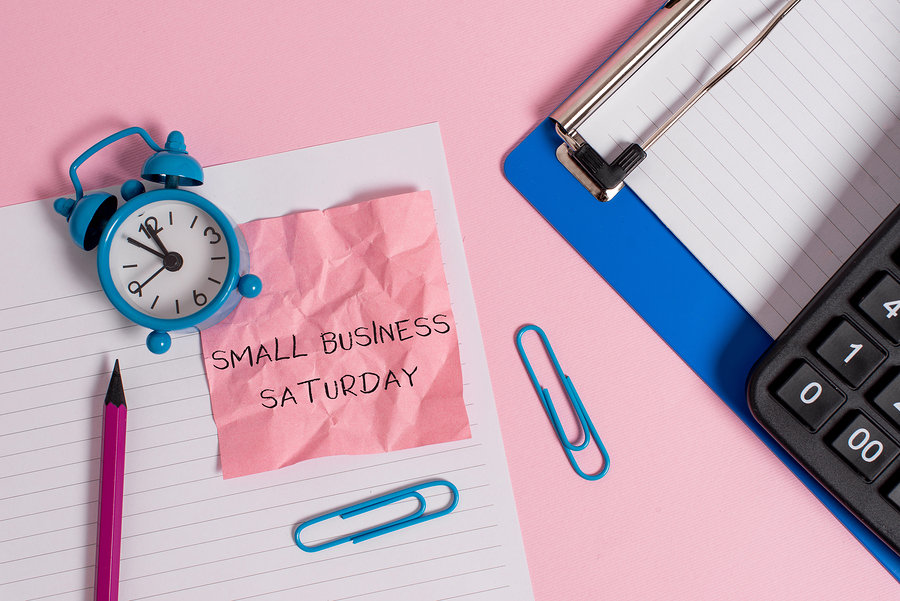 In all the best ways, Small Business Saturday is already a phenomenon, with local businesses teaming up for a carnivalesque experience down the main streets of America. American Express' free advertising helps. (Some places have bouncy houses and live music and wine tastings.) Some shopping communities already have events recurring for Small Business Saturday, but what if your business is online or located in a less-trafficked location?. No matter the situation and type of business you run, here are some tips for success.
#1: Start Promoting Now
People start thinking of their holiday spending at the exact moment that summer melts into fall. People start talking about Thanksgiving plans as the holidays are on everyone's mind right after Labor Day. When you head into these prime shopping months, take advantage of opportunities to promote your participation in Small Business Saturday. If there are events for the day, maybe create an event page, or run advertising that showcases your business story and what services you offer. Maybe include a free/exclusive item to anyone who makes a purchase over a certain amount. Promote those offers and extend your reach during the weekends leading up to Small Business Saturday.
#2: Be Yourself
Shoppers on Small Business Saturday are stoked to find deals and items for sale. However, the spirit of the event is really about focused, local spending and being the antithesis of big stores. So, again, making a relational connection to people will go a long way for your business versus merely cutting prices (which you may not be able to truly afford). Think of Small Business Saturday as a moment to tell your story. With that…
#3: Tell Your Small Business Story
There are so many reasons that your small business story is an integral part of your business, so if you haven't thought about writing it down already, do it! Who are you? What inspired you? If you run a small business, that small business reflects your heart and your blood and your sweat and your tears. I'll say it again: shoppers are relational. People want to spend money in their local communities and they want to know how their money supports others, so tell them! Create a flyer, post your story on social media. Encourage people to come meet you and the people you employ in person. (If your business is online, you can conduct live interactions with customers during specified times through any number of social media platforms!)
#4: Exploit Social Media
Exploit is such a harsh word. But I mean it. The Small Business Saturday hashtag will be flying and consumers are on the lookout for places to spend money. Small businesses can use a program like Rafflecopter to set up rewards and incentives for following social media accounts or sharing information (in general, it is frowned upon and against terms and conditions to link giveaways to making a purchase or leaving reviews). Engage your social media followers with a countdown or highlights of the things available for sale. Introduce employees. Use social media not just for promotion but for engaging with customers and potential customers.
#5: Get Involved In The Community
Even online businesses have their own niche communities. So, whether you're in a business complex or online, there are ways to team up and help each other. Share about other small businesses on your social media pages and find ways to promote your community as a whole. (You could even invite a local celebrity to visit!) Remember: The people shopping Small Business Saturday are locals or people online looking for a specific type of small business to support. By making it more about the community or teaming up with other businesses in the community, it builds your identity and expands your customer base.
#6: Be Ready
If you run a brick and mortar store and you are advertising a specific item, make sure you have enough in stock. If your online store is promising speedy delivery, don't get overrun and let people down. This is about customer service and professionalism. Prepare your staff and plan ahead for emergencies. Whatever promises you make for customers on Saturday, be ready to make those a reality or you may face a backlash and lose repeat customers.
#7: Support Local Charities
Feel-good shopping begets more feel-good shopping. If you sell pet supplies, think about pairing up with a local animal shelter or a restaurant that supports meals for those experiencing homelessness. Giving a percentage of sales to a charity or non-profit is a great way to incentivize spending, yes, but also it's a great thing to do, period. Giving back shows what matters to you, creates bonds in your community, and increases awareness.
#8: Give Customers A Reason To Come Back
A coupon for next time or a chance to enter a drawing in exchange for their email address are certain options you can employ to get your customers to come back. Whatever methods you can use to help customers remember you the next time they are shopping, employ them. Send everyone home with a flyer with your story and a discount; plan a special sale with invites going to all customers who make a purchase that day; issue a December coupon. These are all ways to get your information into the hands of customers and act as reminders to make a trip again.
#9: Offer Something Exclusive
It's true: A Small Business Saturday Exclusive has that flair buyers want. Special deals only for Saturday, doorbuster discounts, a free item with a purchase, a selfie with you? No matter what you offer, make sure it's something that fits your business, tells your story, and appeals to your customers. Whether it's a giveaway or an offer, the allure of something rare and exclusive is hard to ignore.
#10: Make It An Event
Don't limp into Small Business Saturday with the enthusiasm of a young teen being forced to take pictures with their parents in public. If you aren't excited about the holiday, you won't be able to sell that excitement to your customers. And excitement sells. So, make Small Business Saturday an event. Make it a moment. Help make the people who come and visit you on that day feel special and wanted and important. Because they are! How often does a small business get a holiday to roll out the red carpet for the people who support them? Create a tradition, a memory, and an incentive to return.
What's Your Real-Life Small Business Saturday Story?
Are you a small business owner who has participated in Small Business Saturday in the past? What are your tips and tricks for surviving and thriving? And what are the best ways you've found to make the day meaningful and successful? How does your community celebrate? We want to know. Share your Small Business Saturday stories in the comments.