Banny Hom Automotive: A Family-Run Auto Shop For The 21st Century
Expert Analyst & Reviewer

UPDATED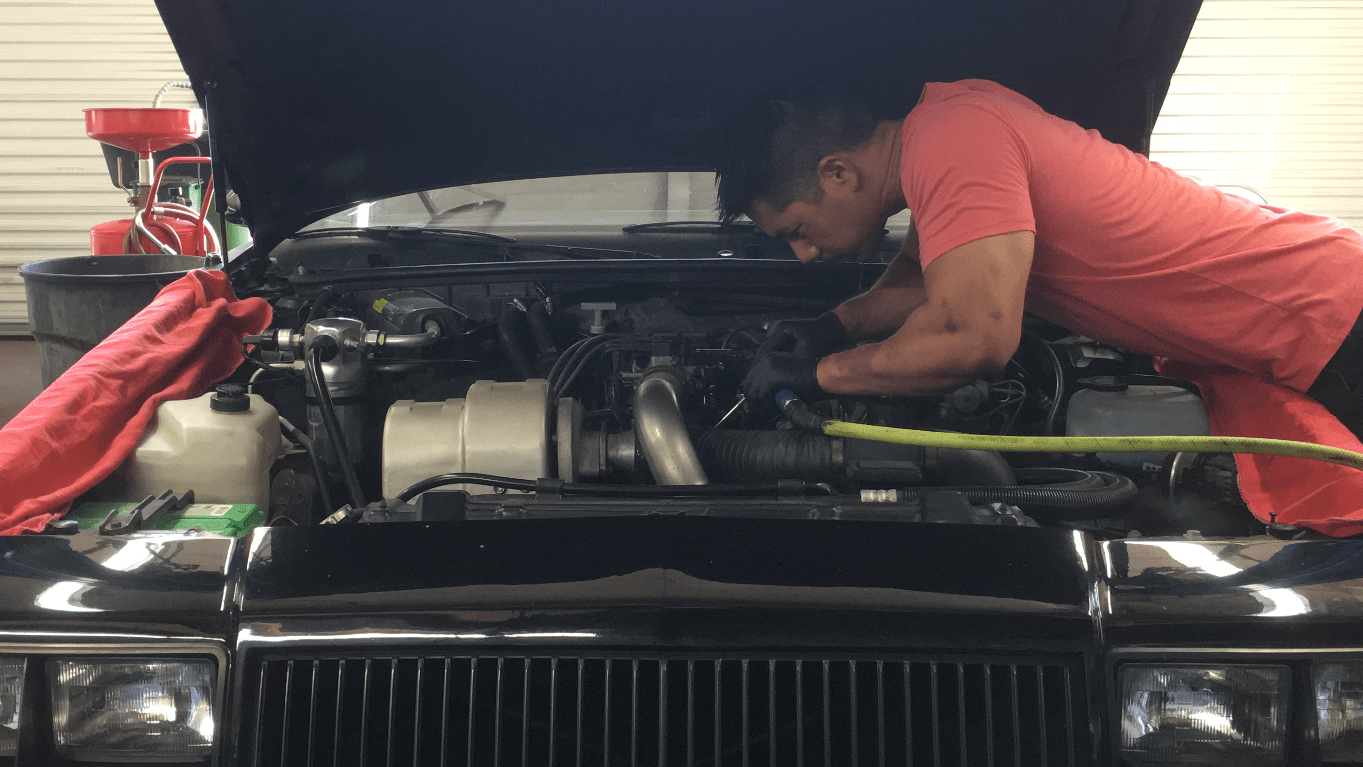 Banny Hom Jr. has worked on cars his whole life, but he is not one to toot his own horn.
He definitely could if he wanted to, though — just a quick look at his Yelp reviews tells you that he and the rest of the team at Banny Hom Automotive, an El Cajon, CA-based automotive repair shop, are exceptionally honest, fair, and above all, approachable.
In fact, many of Banny's long-time customers have no problem approaching him about things unrelated to cars — it's not unusual for a customer who is picking up or dropping off their car to stay and chat awhile with Banny, or one of his technicians, about other things going on in their daily lives.
Banny is very modest when I bring up his outstanding reputation, but when I press him, he shared why he thinks people find him and his techs so approachable, and how he is able to form such personal relationships with his customers.
A Personal Approach To Customer Service
"I love to know my customers on a personal level rather than a business level," Banny says. "I don't want to see my customers as just a number. I think and I hope that might be the reason why they trust us. So I try to expand that idea and make it a culture in my business. I encourage all of my employees to be personable with customers."
Apparently, this personal approach to customer service is not super common in the automotive repair industry.
"In this industry, the customer is typically only going to talk to a service writer," Banny explains. "That's the person that the customer sees first, talks to, and sees last. The customer has zero interaction with the person working on the car, the technician. And I don't like that. I feel that customers enjoy the idea of being able to approach any person in my business about what we're doing to their car, why we're doing it, or whatever else they want to talk about."
Besides his fresh take on customer service, Banny has also had to freshen up many other aspects of his business over the years, since taking over the business from his father in 2005.
Bringing A Family-Owned Business Into The 21st Century
Banny's father, Banny Senior, immigrated from mainland China as a young man and started Banny Hom Automotive in East San Diego in 1969. The shop later moved to its current location in El Cajon, located about 15 miles outside of San Diego. Banny spent a lot of time at the shop as a kid, learning the trade from a young age. After exploring a few other career paths in his early 20s (he installed car stereos for Circuit City and was also in the Police Academy), Banny Jr. ultimately decided to take over the family business at the age of 28 after his dad retired in 2005.
But despite growing up in the shop, Banny's transition to becoming the business's owner was not exactly an easy one. Car technologies had changed a lot since he was a teen working at his dad's shop in the 1990s, and so had business management practices.
"When I first took over it was very scary," Banny says. "It was especially difficult because there was a very large gap between my business style and my dad's. My dad was running the business in a more old-fashioned way and I knew I'd have to change it all. And so I had to learn a new way to operate and manage the business."
Banny started by implementing a computer management system, replacing the handwritten invoicing method his dad had used. "There was a lot of double work that my dad was doing, so by switching to a management system, that saved time. I also had to incorporate more modernized equipment for these newer cars that we were starting to see when I was taking over. Around that time, cars were starting to become a lot more computerized."
Banny also had to update his industry knowledge for the current age of computerized vehicle components and took a series of courses at San Diego's Cuyamaca College in order to expand his expertise to match the new technology.
Yet another industry game-changer Banny had to contend with in the early 2000s was the growing influence of the internet.
"When I took over in 2005, I noticed that with information about cars becoming easily accessible on the internet, customers were starting to become more aware of how cars work and what they might expect going into an automotive shop," he explained. "While a lot of shops were scared of that, I actually was excited because I looked at it as an easier way to communicate with the customers. If they're educating themselves online and arming themselves with information coming in, I can help them understand the issue and that makes my job easier."
COVID & Car Repairs
Like virtually every small business across the country, Banny's business was economically impacted by COVID in 2020. Fortunately, the impact was not particularly prolonged.
"We didn't shut down, but we did take a huge hit in volume," Banny remembers. "Through the whole month of April 2020, I did have to furlough my employees, but I remained open. It was just me at the shop. There was just slightly enough work for me to handle by myself and to keep the lights on. But toward the end of April, for reasons unknown, it started getting busier to where I could not handle it by myself anymore and I had to bring my employees back in."
Since then, volumes have increased steadily. And since February 2021, the shop's volume has spiked to higher than pre-pandemic levels. Banny isn't totally sure how to explain the uptick in business, but he speculates that maybe as more people are feeling safer and venturing out post-lockdown, they are finally getting those deferred car repairs. Some other possibilities: Customers might have saved money from not going out for a year, or they could be using stimulus funds, he muses.
What Software Systems Does A Mechanic Use?
Since he is a fan of technology and well-organized management systems, I decided to ask Banny a little bit about what type of software he uses. He told me he uses QuickBooks Desktop as his accounting and payroll system, and on the shop management side, he uses a system called Mitchell 1 (both PC-based systems).
For the shop's point of sale, Banny uses QuickBooks GoPayment, a mobile POS app that includes a basic card reader that's tethered to an iPad. Banny says that even though it's basic, he hasn't had any issues with it, and its mobility means he has the option to bring it right to the customer, anywhere on his lot.
Though it syncs with his QuickBooks accounting system, unfortunately, the GoPayment POS doesn't integrate directly with Mitchell 1 (and when I looked into it, the only merchant account that does integrate with the Mitchell 1 system, XCharge, is not highly rated).
Going forward, Banny wants to transition to the cloud-based version of QuickBooks (QuickBooks Online), and a cloud-based shop management system called Shop-Ware. He likes the idea of cloud-based shop management software since it will let him check on his shop from anywhere, using any device.
What Does the Future Hold For A California Auto Shop?
Starting in 2035, all new passenger cars and trucks sold in the state of California must be zero-emission vehicles. This means that older gas-powered cars–Banny Hom's bread and butter–will eventually be phased out.
"The phase-out won't affect me anytime soon," he assures. "The phaseout may start in 5 or 6 years to full electric, but gasoline and hybrid vehicles will still be around for a very long time. With that said, I look forward to working on more hybrid and electric vehicles and I feel we do have to start that shift now."
Banny has not worked on any electric cars just yet, but going forward, he plans to add full-service hybrid and full electric capabilities to his shop. "Doing so will require new equipment, new talent, and expanding our knowledge to include that technology. But find the technology fascinating and I am looking forward to incorporating it," he says.
Given his forward-thinking, technology-embracing approach to the automotive industry, I'm sure Banny Hom will have no problem transitioning to electric cars, and I'm excited to see what the future holds for this awesome San Diego-area mechanic.