QuickBooks GoPayment + Mobile Reader Review: Is GoPayment The Best Mobile Payment App?
QuickBooks GoPayment enables taking payments on the go, and for most merchants, the draw is probably that it syncs with QuickBooks Online.
Expert Analyst & Reviewer

UPDATED
Advertiser Disclosure: Our unbiased reviews and content are supported in part by
affiliate partnerships
, and we adhere to strict
guidelines
to preserve editorial integrity.
Intuit GoPayment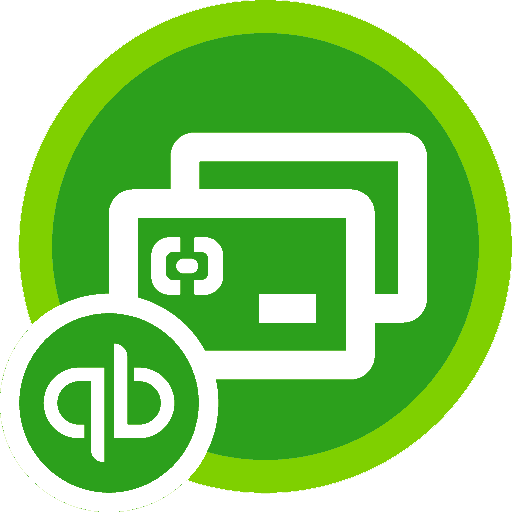 Intuit GoPayment At A Glance
QuickBooks GoPayment is a mobile point-of-sale system that includes a mobile app and a card reader.
To use QuickBooks GoPayment, you'll first need to sign up with QuickBooks Online.
QuickBooks's card reader sells for $49 and accepts chip and NFC cards (credit & debit), along with Apple Pay and Google Pay.
---
Pros
Easy to use
Predictable flat-rate pricing
Supports PayPal payments
Inexpensive hardware
No setup or application fee
Cons
Poor customer support
High monthly fees
High per-transaction fees
Numerous public complaints
GoPayment App Features & Services
To use QuickBooks GoPayment, you now need a QuickBooks Online account, which means you'll get a full merchant account. You can also order a QuickBooks credit card reader when you sign up. (See our post on the best credit card readers for small businesses to learn about your other options)
Let's highlight some of the perks of QuickBooks Online and the free GoPayment app:
Easy QuickBooks Online Integration: Because you'll be signing up for QuickBooks Online in order to use GoPayment, all of your GoPayment transactions sync to QuickBooks Online automatically.
Merchant Service Center: When you sign into the web portal through a browser, you can take a fully secure payment from your customers right at your virtual terminal.
ACH & eCheck Payments: GoPayment allows you to process ACH and eCheck payments. QuickBooks Online users can process eChecks in the Merchant Service Center, then manually record them in QuickBooks Online.
Apply Discounts: You can customize a discount for your customers by percentage or dollar amount, which is a nice touch.
Item Library: The library is, admittedly, pretty basic. You can create items, add descriptions, set the price, add a photo, and set a category. Also, you can set a list of favorites. There are no item counts, however.
Item Sync: You can sync your item list to other devices and users on the same account. Only admins and managers, however, can add and delete items and categories or sync them to other devices.
SMS Or Email Receipts: Receipts sent by email are customizable and can include your logo and contact information. You can also automatically send a copy of every receipt to an email address as a backup.
QuickBooks Checking Account: After you sign up for a payment account, you can apply for a QuickBooks Checking (formerly QuickBooks Cash) account. You'll receive a debit card that can be used just like any other card. With this account, you can also collect invoice payments, pay your business expenses, and set up "envelopes" to categorize and save funds.
All in all, here's what you'll get with QuickBooks Online's cheapest plan, the $30/month Simple Start plan:
Unlimited invoices
Unlimited estimates
Expense tracking
Live bank feeds
Reports
Mileage tracking
Integrations with 650+ apps
1099 tax support
One user
All GoPayment users have full access to QuickBooks invoicing and reporting — things a standalone GoPayment subscription (which you can no longer get) did not include. On the other hand, GoPayment used to allow for up to 50 users — and this was with a free app! Sadly, the cheapest QuickBooks Online plan allows for just one user, and you'll need to spring for the $55/month plan to even get 3 users. You'll need a $200/month plan just to get more than 5 users!
Check out our guide to QuickBooks Online pricing for more info.
The way QuickBooks Online is currently structured, QuickBooks GoPayment is best suited for mid-to-large-sized businesses that already use (or who seek to use) QuickBooks for accounting. For small businesses seeking an inexpensive way to take mobile payments, however, QuickBooks Online/GoPayment may be overkill, especially considering the $30/month minimum price point.
QuickBooks Mobile Credit Card Reader
The only card reader QuickBooks currently offers is the straightforwardly-named QuickBooks Card Reader, available for $49. It's a Bluetooth-enabled device that accepts contactless/NFC payments (including Apple Pay, Google Pay, and Samsung Pay) as well as EMV chip cards. This device is compatible with iPhones, iPads, Android phones, and Android tablets. It doesn't take magstripe payments, but this isn't much of a problem these days.
The QuickBooks Card Reader can be used with a power stand, which is available for $39.
In this category, GoPayment earns a good rating. The card reader is appropriately priced and does what mobile merchants need it to do. However, the severe reduction in the number of users you can add to your account means that we can't give an excellent rating here, despite the addition of invoicing and reporting.
Note: GoPayment isn't meant for a countertop retail setup. You won't get a cash drawer or receipt printer support. For that, Intuit suggests that you use its QuickBooks POS solution, which connects with QuickBooks Payments and syncs with QuickBooks Desktop. Should you use QuickBooks POS instead? That's up to you, but we recommend reading our QuickBooks POS review if you're considering it.
Intuit GoPayment Fees & Rates
QuickBooks is generally great about disclosing its pricing, both for GoPayment and for the rest of its services. Unfortunately, the merging of GoPayment with QuickBooks Online means that it's now a weaker value proposition for smaller merchants who simply want a mobile POS solution.
No matter your QuickBooks Online subscription tier, you'll pay the following processing costs with GoPayment:
2.4% + $0.25 per swiped/dipped transaction
3.4% + $0.25 per keyed-in transaction
2.9% + $0.25 per invoiced transaction
1% (max $10) per ACH transaction
Regarding QuickBooks's 2.4% + $0.25 per-transaction fee for in-person payments: While the percentage rate is competitive, the fixed $0.25 fee is significantly higher than what PayPal and Square charge. For merchants with small average tickets, this fixed fee makes GoPayment a poorer value proposition, and that's before we even get to the monthly fees.
Here are the details regarding QuickBooks Online's subscription plans:
Simple Start Plan
$30/month ($15/month for the first 3 months)
All the features listed in the Features & Services section
Essentials Plan
$55/month ($27.50/month for the first 3 months)
All the features of the Simple Start plan
Accounts payable
Time tracking
Three users
Plus Plan
$85/month ($42.50/month for the first 3 months)
All the features of the Essentials plan
Inventory
Project management
Class tracking
Five users
Advanced Plan
$200/month ($100/month for the first 3 months)
All the features of the Plus plan
A Fathom subscription for advanced reporting and analytics
Custom user permissions
Automated workflows
A dedicated customer success manager
Priority Care
On-demand online QuickBooks training
Exclusive premium apps
More than 5 users
Add-On Services
Payroll Core: $45/month ($22.50 for the first 3 months) + $5/employee/month
Payroll Premium: $75/month ($37.50 for the first 3 months) + $8/employee/month
Payroll Elite: $125/month ($62.50 for the first 3 months) + $10/employee/month
Other Fees
Here are the extra fees you might encounter but will hopefully be few and far between.
Chargebacks: $25 plus the full chargeback amount
ACH Bank Reject Charge: $25
Returned Check Fee: $10
To reduce chargebacks, read our article The Complete Guide To Chargeback Protection to understand how to prevent them in the first place. Learn how to protect yourself from this and other cash flow issues in our post on how to avoid merchant account holds, freezes, and terminations.
Finally, be aware that Intuit will assign you a maximum monthly processing limit and possibly a per-transaction limit. To keep your account open, be careful not to go beyond those limits. You can request increases to your limits, but they are issued at QuickBooks' discretion and may even require you to set up a rolling reserve fund. With QuickBooks, you can log into the web portal and check your processing limit.
Given the monthly fees associated with a QuickBooks Online account and a high per-transaction fixed fee that disadvantages mobile merchants with small average tickets, I can only give GoPayment a fair rating in the pricing category. Of course, if you already use QuickBooks for accounting and have a steady volume of business, using GoPayment for mobile sales makes good sense — and, unlike with PayPal & Square, you'll have your own dedicated merchant account.
Customer Service & Technical Support
| Intuit GoPayment Support | Availability |
| --- | --- |
| Phone Support | |
| Email Support | |
| Support Tickets | |
| Live Chat | |
| Dedicated Support Representative | |
| Knowledge Base or Help Center | |
| Videos & Tutorials | |
| Company Blog | |
| Social Media | |
QuickBooks Payments customers have access to live customer support Monday-Friday 6 AM to 6 PM PT and Saturday 6 AM to 3 PM PT — if you're in a pinch in the evening and need to speak to a representative, you may be facing some frustration. Because QuickBooks is called out specifically for shoddy customer service by reviewers on its own site, I'm giving it a fair customer service rating until we can confirm a better service trajectory.
QuickBooks Card Reader & Mobile App Reviews
Before I dig into the positive and negative reviews specifically, let's take a look at some of the major consumer review sites that have reviews specifically for the QuickBooks GoPayment app and related services:
Capterra: 4.2/5 stars
Apple App Store: 4.8/5 stars
Google Play: 4.2/5 stars
G2: 3.9/5 stars
Negative QuickBooks GoPayment Reviews & Complaints
The major issues with GoPayment seem to be the following:
Long Hold Times For Customer Service: Many users have reported less than stellar customer service, including unacceptably long hold times for unhelpful service. This is honestly the biggest complaint against GoPayment and QuickBooks Payments on the whole. However, it's also not unique to QuickBooks, either.
Held Funds: Another noteworthy but uncommon complaint is Intuit holding funds from large transactions. This one is disappointing but not entirely surprising. At least one complaint I saw came from a merchant who processed a transaction from a family member, which raised a red flag and triggered a hold. You can avoid this by being cautious and avoiding your typical processing red flags. Be aware of your processing limits too. Contact Intuit if you need an increase, and be prepared to provide documentation to justify the increased limit.
Glitches: This one comes up most frequently. Merchants sometimes encounter trouble logging into their accounts, or the app might freeze. This is disappointing, but it sounds like Intuit pays attention and tries to resolve these issues quickly.
I don't see an overwhelming number of complaints that say, "I opened an account with Intuit, and three days later I took a payment, and now my account is closed!" The absence of these types of complaints tells me that most merchants can expect a level of account stability that exceeds both Square and PayPal. While you might run into occasional trouble with a transaction, overall, you can expect account stability.
Positive QuickBooks GoPayment Reviews & Testimonials
Positive reviews of GoPayment often mention the following:
Higher Processing Limits: First, Intuit is one of the only mobile processors that will tell you outright what your limit is, and it seems to be higher than other mobile providers, even with a pay-as-you-go option.
Seamless QuickBooks Integration: GoPayment syncs with QuickBooks Online — you don't have to do any manual data entry.
Straightforward Rates: While I can't say Intuit is the cheapest processor around, its pricing is clear, transparent, and easy to understand. The company has made massive improvements in this regard, considering it got off to a very rocky start.
Let's not forget that you're setting up a full-fledged merchant account with Intuit, so if you need a comprehensive payment solution on top of mobile support, you're set. In addition to seamless bookkeeping, you can set up ACH transfers, and you have eCommerce support.
I won't say QuickBooks is particularly advanced or leading-edge technology for payments, but it definitely caters to most merchant needs and works with small and large businesses alike. Overall, QuickBooks earns a good rating in this category.
Final Verdict On QuickBooks's Mobile Payment App
The seamless integration with the QuickBooks business software ecosystem makes it easy for you to keep track of your funds and expenses, which is a vital part of doing business. In tandem with the GoPayment app, you have what you need to accept credit cards on the go. However, $30/month is a rather pricey entry-level subscription plan for smaller mobile merchants, especially considering that the processing rates aren't especially low.
I do like that QuickBooks is improving in the payment space overall, which is a great sign for current and future users. Also, because you'll have a full merchant account with QuickBooks, you can expect more account stability than with third-party processors like PayPal and Square.
However, as a merchant, you should pay careful attention to your given processing limits and do your best to avoid any potentially suspicious behavior to maximize your account's stability.
The QuickBooks platform provides merchants with a full merchant account and robust features tailored for small and growing businesses, and the GoPayment app is a very capable mobile sales tool. However, if you're a) not a current QuickBooks user and b) you don't need the full range of features provided by QuickBooks Online, QuickBooks GoPayment is, quite simply, overkill, especially when less expensive solutions exist.
I'm giving GoPayment 4 stars and a general recommendation. However, do the math in advance to see if the pricing structure works for your business. New business owners with little or no payment processing history and/or small average tickets should check out Square, as it will likely suit you better and cost you less.
Common Questions About QuickBooks GoPayment
---
The Merchant Maverick Seal of Approval 🏆
Intuit GoPayment


---
After hours of in-depth research and evaluation, we can confidently recommend this brand to our readers. Get started today and see Intuit GoPayment for yourself.
The Merchant Maverick Seal of Approval 🏆
Intuit GoPayment


---
After hours of in-depth research and evaluation, we can confidently recommend this brand to our readers. Get started today and see Intuit GoPayment for yourself.
To learn more about how we score our reviews, see our
Mobile Credit Card Processing Rating Criteria
.