Botanie Soaps: Cleaning Up The Competition Since 2000
Expert Analyst & Reviewer

UPDATED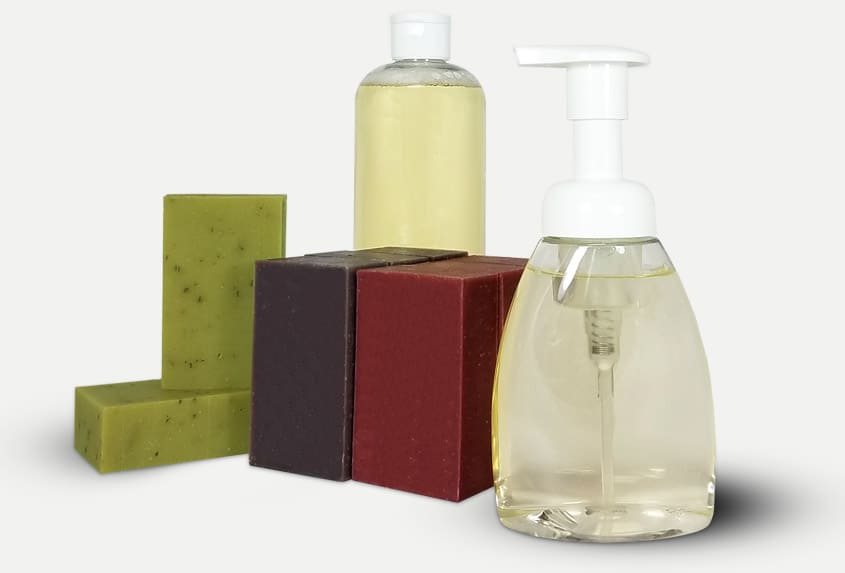 In 2008, Tim Iudicello was down to $900 on a credit card and was weeks away from shuttering the business he and his wife Lindsay started in the basement of their small home just outside Missoula, Montana.
Thirteen years later, Botanie Soaps has roughly 20 employees, is the largest manufacturer of natural and organic soaps in the state, and has moved into a new 22,000 square foot facility with no signs of slowing down.
It's been quite the ride for the Iudicellos, who moved to Montana a month after getting married in 2000. The pair had aspirations of getting their PhDs and becoming professors but, at the time, were in no hurry.
"Toward the end of the year, we realized we needed to find something. A friend of a friend had this small (soap-making) business and taught us how to do it and sold it to us. We never thought we'd take it anywhere," Iudicello said. The pair were novices both when it came to running a business and with the soap-making process in general.
"The one saving grace and lifeline was in college I thought I wanted to be a doctor, so I took organic chemistry, and I use that all the time. We invent all of our equipment, and that experience helped with problem-solving," Iudicello said.
Botanie Soaps offers wholesale organic soaps with custom labels. These soaps suit the needs of customers looking to sell at farmer's markets or small boutiques or much larger clients looking for a high-quality product to repackage and resell on a national scale. They also offer soap-making equipment and materials for those just starting in the industry.
Innovating To Scale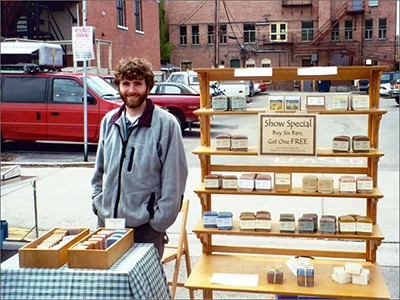 The company has been particularly innovative in how it manufactures its soaps, maintaining its commitment to quality while serving much larger clients.
"What we do is a very robust version of what people who make craft batches in their kitchens do. We figured out how to scale it," Iudicello said.
The business started small, mainly operating at farmer's markets and craft shows. When their family began to grow, they moved operations out of their basement and kitchen into a 24×30 foot rental space, where they stayed for about three years.
"We were dabbling in natural food stores and a few others, which was a good fit. But when you don't have the ability to market and push a product in national distribution, the amount of time to fight for shelf space was beyond what we had," Iudicello said.
It was a grind, and it started to become steadily less sustainable by the end of 2007. In February of the following year, Iudicello threw up one last low-risk Hail Mary.
"I was ready to shut the doors. I had just dabbled with Google AdWords and hadn't trusted marketing. When you're a small business, putting money out is speculation. I figured I was done, so I had $900 left on a credit card, and I committed to $30 a day on Google Ads. Back at that time, you could compete on a few generic key terms," Iudicello said.
And in just a matter of weeks, it turned the business around.
"I started to realize that people were really interested in bulk, and by the end of February, we realized there was an opportunity," Iudicello said. That March, Botanie Soaps sold 20% of what it did in all of the previous years, total. The company was now breaking even, and Iudicello upped the ad budget. In April, he received a 10,000 unit order, and shortly after that, he received an inquiry for contract manufacturing for a brand that was distributed nationwide.
"All of a sudden, we had legs," Iudicello said.
He quickly had to hire someone to help with production.
Growing Pains
In 2011, Botanie Soaps developed bars for a large company that was at the beginning of a growth cycle and produced for them for the next six years. But with such rapid growth, Iudicello suddenly had another problem. After years of handling every aspect of the business, suddenly, new needs had to be addressed.
"We had to grow up quickly and meet standards and regulations. There were definitely big learning curves," Iudicello said.
He also credits taking formal coaching with helping him figure out how to delegate facets of the business.
"Most people who start a business are obsessive about work and perfection, and it makes it really hard to have employees. You have to learn to teach and manage people, learn the skills of working with other humans and having the correct expectations. That was the biggest learning curve," Iudicello said.
But it's one that the company was able to handle with aplomb. Botanie Soaps has experienced very little turnover in recent years and continues to grow. When the business was ready to move into its new, large facility, there was really just one obstacle: Covid.
"We moved in in March of 2020, right as everything was shutting down. It was definitely a scary time because you didn't know what was going to happen, but we kept our doors open; nobody lost their jobs," Iudicello said. And, during a pandemic, the soap industry is not a bad industry to be in.
Even so, the business still needed to pivot during the pandemic to best suit its customers. Like many other industries, the supply of plastic goods dried up over the past years and Botanie Soaps now just sells its bulk soap in drums. It is also in the midst of a website redesign to better serve its customers, both big and small.
Moving Forward
"We're building out some additional tools for people and some mix and match options for customers that can't quite hit our minimum purchase amounts. Over the past five years, eCommerce has really gotten easy. Everyone can have a website, and everyone can sell," Iudicello said.
Botanie Soaps recently switched over to Shopify to handle its eCommerce needs, citing its usability as a key factor in making the change.
The company has been fortunate to have had a very strong year in 2020, offering competitive wages to employees and hopes to expand its employee base as well. Along with the new website, Botanie Soaps also hopes to expand its product line to include hand sanitizer.