What The FANF Is Visa Charging You?!
Expert Analyst & Reviewer

UPDATED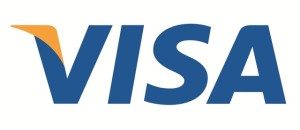 Some fees are avoidable – and some aren't. When choosing and working with a payment service provider, you need to be able to figure out which fees they charge to make profit, and which are actually coming from the credit card networks. So where does the Visa FANF fee fit into all this?
In our article on interchange-plus pricing, we showed you how a percentage of your processing rate goes to cover the actual cost of processing and that the remainder goes to the service provider to cover their own costs and generate some profit. Aside from your rates, you might have a number of different fees on your processing statement that serve the same purpose – covering the cost incurred by the service provider and generating profit. PCI compliance fees are a great example of this – where it can be difficult to tell what portion is actually needed to cover cost, and what portion is just a profit producer for your provider
The Visa FANF (Fixed Acquirer Network Fee) is very different. This fee actually generates no profits for your provider whatsoever. There's no sense trying to negotiate it, because – like interchange and assessment fees – your processor has absolutely no control over it.
What is the FANF Fee?
To put it simply: Visa devised the FANF (formerly known as the Network Participation Fee or NPF) to make up for lost revenue from the so-called Durbin Amendment that instated new regulations regarding payment processing. Sounds pretty stupid? Well, it is. It's a junk fee that I would tell you to refuse if that was an option. While the US Department of Justice antitrust division opened a new investigation in 2012 on Visa's debit transactions practices – included the FANF fee – the fee still stands at this point. Unless you want to set up a protest or a rally, there's not much you can do.
What Will the Visa FANF Fee Cost You?
The Fixed Acquirer Network Fee is calculated monthly, but charged quarterly for the preceding quarter. If your business operates in a card present environment (i.e., your customers are present when the transactions occur), then your cost will be minimal in most cases. If you're operating in a card not preset environment, then the fee becomes more substantial. (Fast food also falls into this category for some reason.)
Visa has made fee calculation a little complicated. Your fee will depend on the following factors:
If you operate in a card present environment (except for fast food), does your Merchant Category Code (MCC) correspond with their list of "high volume" categories? If so, expect to pay slightly more. See below.

If you operate in a card present environment (except for fast food), then how many locations do you have? More locations equals higher fee.

If you operate in a card not present environment (or fast food), then what is your monthly sales volume? Higher processing volume equals higher fee.

Are you a charitable or social service organization (MCC 8398)? If so, your FANF fee can be waived.
High volume MCCs include:
3000-3299, 4511 Airlines
3300-3499, 7512 Auto Rental
3500-3999, 7011 Lodging
4411 Steamship / Cruise Lines
4829 Wire Transfer Money Order
5200 Home Supply Warehouse Stores
5300 Wholesale Clubs
5309 Duty Free Stores
5310 Discount Stores
5311 Department Stores
5411 Grocery Stores and Supermarkets
5511 Car and Truck Dealers / New / Used
5532 Automotive Tire Stores
5541 Service Stations (With or Without Ancillary Services
5542 Automated Fuel Dispensers
5651 Family Clothing Stores
5655 Sports / Riding Apparel Stores
5712 Furniture / Equipment Stores
5732 Electronic Stores
5912 Drugstores and Pharmacies
5943 Stationery Stores
7012 Timeshares
7832 Motion Picture Theaters
Based on this information, you can use the following FANF charts to calculate your fee:
1. Card Present Businesses (Not "High Volume") 2. "High Volume" Card Present Businesses 3. Card Not Present Businesses (and Fast Food)
The Bottom Line on Visa FANF
Processors don't like to disclose this fee, probably because merchants believe that it's negotiable or don't realize that all processors have to pass along the exact same cost here. This unfortunately leads to a lot of pissed off and confused merchants when they see this on their statement for the first time. With thin margins, a hundred dollars per year can make a difference on top of the fees you already pay. While there's nothing you can do to avoid this fee, you can avoid other fees like tiered pricing surcharges, PCI compliance fees and early termination fees.
In credit processing and in all things, remember to have the serenity to accept the things you cannot change, the courage to change the things you can, and wisdom to know the difference. It will save you a lot of headaches.
Good luck, and please check out our highest rated payment processors!