When It's The Right Time For You To Get A Business Bank Account
If you plan to grow your small business in the future, it's time to stop using your personal account and upgrade to a business checking account.
Expert Analyst & Reviewer

UPDATED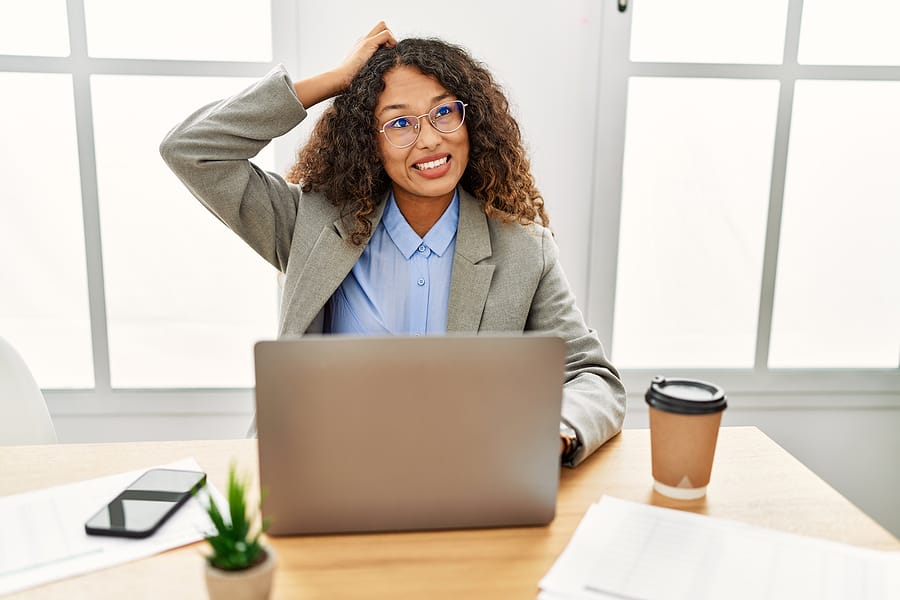 You started with a good idea for your own small business and, over time, you've seen it grow and succeed. Now that you have things up and running, it's time to open a separate bank account for your business.
If your business is still in startup mode, or if it's simply a small operation you're running on the side, you may think, "Do I need a business bank account?" The answer is yes, even if you're the only employee and your revenue, while growing, is still small.
Keep reading to learn why you need a business bank account and how to get one set up for your small business.
Why You Need A Business Bank Account
If you're still wondering if you need a business bank account, the answer lies in understanding the differences between personal and business banking. A business account simply is better suited than a personal account for running a business. Almost every small business owner should be using business banking services to take advantage of the following benefits:
1) Establish & Support Business Credibility
Business banking allows you to pay your suppliers and bills using an account and/or checks with your business name on them. That alone boosts your professional reputation and reassures those with whom you're doing business that you're both legitimate and here to stay.
2) Make Financial Management Easier
Sure, it's possible to use your personal account — you can even use a personal credit card to run your business. However, doing so means you need to take extra steps to track and separate your personal and business expenses. Even more important, mixing funds can actually trigger an IRS audit, which is something few people enjoy.
"When you start a business, it's critical to separate its income and costs from your personal finances," FreeAdvice.com finance expert and MBA Laura Adams said. "Having a dedicated business bank account allows you to centralize deposits of revenue and withdrawals of expenses … Later on, if you plan to work with partners or investors, or sell your business, having organized banking and financial records will be essential. Keeping precise business data allows you to identify sources of income, manage expenses wisely, and comply with tax law."
3) Limit Personal Legal & Fiscal Liability
When you separate your business and personal funds in different bank accounts, your personal assets are protected from liability if your business is sued or seeks bankruptcy protection. That's not the case if you run your business using your personal accounts and mingle your business and personal funds, no matter how carefully you keep track of everything. So unless you are comfortable risking everything you own, establishing a business bank account should be a priority.
4) Run More Efficiently
When opening a business bank account, you will find numerous ways to improve your business efficiency. And even if your business is still relatively small and easy to manage, smart business owners always have growth on their minds.
For one thing, when you separate your funds by setting up business banking services, it's easier to use accounting software to track your finances and pay your bills. That can make everything easier, from daily operations to tax filing at the end of the fiscal year. And if your future plans include hiring employees, business banking can help there, too.
"Business accounts are designed to accommodate payroll and online banking services," Jim Pendergast said. He's the senior vice-president at altLINE, a division of The Southern Bank Company. "Business accounts give you a second account specifically for your payroll to help you sort things out more appropriately."
If your business takes off, you may want to hire a CPA or tax professional to help you with your finances — and you probably won't want that person seeing every personal purchase you make. Even if you're fine managing your business funds now, look ahead and sign up for a business account.
5) Allow Others To Access Financial Information
This might not seem like a big motivation right now, if you're the sole owner and your business's only employee. But peer into the future a few years. Do you see yourself hiring anyone to help you run your business? How comfortable will you feel allowing others to log in to your personal bank account to check to see if a payment has cleared or an invoice has been paid?
Jon Li, co-founder and CTO of Fig Loans, advises small business owners to make their business scalable, from day one. "Make your business scalable by opening a business account that can easily grow with your changing needs," he said. "A business account also allows you to give signing authority to someone other than you, which will be important down the road when you're too busy to manage every business transaction yourself."
altLINE's Pendergast says business banking offers purchasing flexibility, too.
"For example, you can issue more than one business credit card to people in your business," he said. "This allows you to keep an eye on your finances while sitting in your office. Your business account can prevent fraud and improve your overall business experience."
6) Establish A Credit History For Your Business
Right now, you may not need any additional funding for your small business. That could change, and you might someday want to apply for a loan, a line of credit, or a business credit card. If your business does not have an established credit history, you'll find it very difficult, if not impossible, to qualify for credit.
The good news is that you can build your business credit rating without taking on debt. Simply open a business account, and you're on your way.
7) Access Credit Card Processing Services
How do you accept payment from customers at the moment? If you want to accept credit cards in person, you might need to access a merchant services account from your bank. Business bank accounts with merchant services are able to process credit and debit card payments from customers. That's not an option if you're using your personal accounts to manage your business finances.
When You Should Get A Business Bank Account
Here's one simple way to know whether it's time to set up business banking services: As soon as your business or business idea is developed enough that you think to ask the question, answer it with a Yes.
Simply put, a business bank account is an essential tool, just like the internet or a computer. You could run your business without it, but why should you?
If your business is officially structured, meaning incorporated as an LLC or as an S- or C-Corp, your business is considered its own separate legal entity, and you definitely need a business bank account to manage your finances. So if you're already incorporated or if you're heading that way, start looking into business banking options as part of your planning.
When You Shouldn't Get A Business Bank Account
Although there's no reason any small business owner should avoid business banking services, there is one type of business that, strictly speaking, doesn't need it.
If your business is classified as a sole proprietorship, rather than a partnership, LLC, or corporation, your business is not a legally separate entity. So you may find it convenient to continue using your personal accounts to manage your business.
How can you tell if you're a sole proprietor? If you consider yourself to be a freelancer, self-employed, or an independent contractor, it's likely you're a sole proprietor.
"Besides some business banks charging a monthly maintenance fee or not paying any interest on balances, there aren't many downsides for owners," FreeAdvice.com's Adams said.
How To Find & Get The Right Business Bank Account
As you can see, there are many good reasons a small business owner should be using business banking services. Whether you're motivated by the boost to your business reputation, the extra liability protection, or the reduction in your risk of flagging an IRS audit, you'll find what you need when you open a business bank account. Those are just some of the benefits you'll realize when you open up a business account.
Of course, there are even more reasons to do it. You'll set up your company for future growth by allowing employee access to your financial information, establishing a credit history for your business, and making both bookkeeping and tax filing easier, even as your business grows and becomes more complex.
So what are you waiting for? It's time to find and open a business bank account.