Finding The Right Type Of Online Loan For Your Business
Updated on:
Posted by: Bianca Crouse
Advertiser Disclosure: Our unbiased reviews and content are supported in part by
affiliate partnerships
, and we adhere to strict
guidelines
to preserve editorial integrity.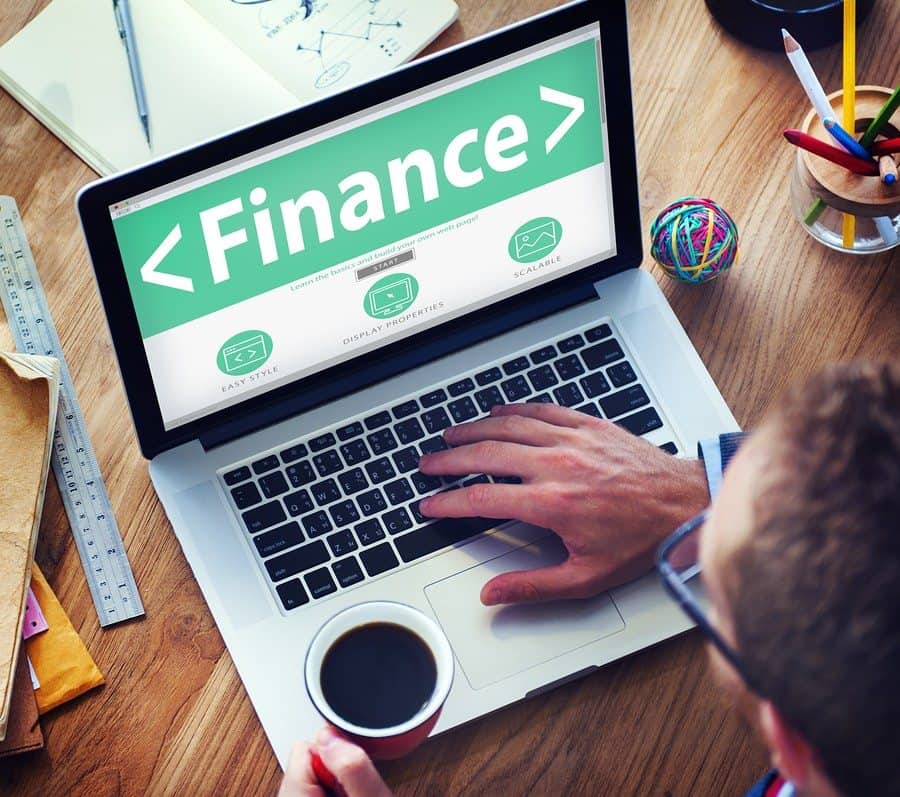 If you're a merchant looking for a reputable lender, you've probably come across an online business loan or two (even if you've never heard the term before). The terms 'online lenders,' 'alternative lenders,' and 'marketplace lenders' all refer to a group of non-bank lenders that use technology to speed up the lending process. They have two general characteristics: they'll loan to businesses that banks won't touch, and their application processes are much easier than those of a traditional bank.
When you start searching for a lender, the task can seem daunting; there are a huge number of lenders to choose from, and they all appear to offer different products. It's not as complicated as it initially appears, though. Online lending tends to fall under a few different categories. Once you're familiar with those categories, it's easier to head in the right direction.
Here are the basics categories present in online lending:
Term Loans
Ideal for: Businesses that need cash to fund one-time expenses like purchasing equipment/real estate or expanding a business.
What to expect: Term lengths between 1 and 5 years, a maximum borrowing amount of $500K, APRs between 6% and 36%.
Term loans are your basic, everyday loans. The merchant receives the capital in one lump sum, and spends the next couple of years repaying the loan (in addition to any interest that has accrued). Repayments are almost always monthly.
Online term loans differ from bank loans in that term lengths tend to be shorter while APRs are higher. For most lenders, term lengths likely won't go over 5 years. As for APRs, a good term lender will be able to offer you an APR somewhere between 6% and 36%, depending upon how risky your business is. The trade off for higher rates and fees is that online term loans tend to be much easier and faster to obtain than bank loans; you're looking at funding in two weeks or less.
Most term lenders target mid-prime businesses: businesses that are established, but not quite seasoned enough to have a good chance at getting a bank loan. You'll be hard-pressed to find a lender that requires fewer than a minimum of one or two years in business, somewhere between $75K and $150K in annual sales, and business owners that have at least fair credit.
Most peer-to-peer (P2P) lenders offer term loans, as do a number of investment lenders. Some of our favorite lenders include Fundation, Dealstruck, Lending Club and Funding Circle.
Personal Loans Used for Business
Ideal for: Startups and young businesses, merchants who have excellent personal credit.
What to expect: Term lengths between 3 and 5 years, a maximum borrowing amount between $35K and $50K, APRs between 6% and 36%.
If your business is too young to qualify for a business loan, consider using a personal loan instead. Personal loans are term loans that can be used for a number of purposes, from purchasing equipment or inventory for your business to covering your own cost of living while you get your business off the ground.
If you have a good credit history, personal loans from the bank are often easier to get than business loans, so don't pass up on that resource. Online lenders are another option, however. Rates and fees are generally along the same lines as those of business term loans: term lengths between 1 and 5 years, and APRs between 6% and 36%.
Services which offer personal loans that can be used for businesses include Prosper, Lending Club and Upstart.
Short Term Financing
Ideal for: Young businesses experiencing rapid growth.
What to expect: Term lengths between 3 and 36 months, a maximum borrowing amount of $250K, APRs between 30% and 250%
Short term financing covers merchant cash advances and short term loans. Volumes of information have been written on this site and others about why, 9 times out of 10, these forms of financing are a very bad idea. It all boils down to this basic problem: businesses that get short term financing are repaying a lot of money, very quickly.
Head over to the above links for detailed explanations, but here are the basics of short term financing: You are given a certain amount of capital, with the caveat that you will have to repay the principal plus a fee through daily withdrawals on your cash flow. Because these loans are so short and so expensive, APRs tend to be very high and they can easily send your business into a debt spiral.
Despite these facts, short term financing is still around because these lenders will work with less-established businesses. Many lenders only require you to have been in business 3 months and have a consistent cash flow and a personal credit score above 500.
If you have to get short term financing, I'd advise you to investigate OnDeck. This company is large enough that it's able to offer the best fees and the longest term lengths.
Lines of Credit
Ideal for: Businesses with an inconsistent cash flow, businesses that only need to borrow a small amount of capital, businesses that use invoices.
There are a few of different kinds of lines of credit (because nothing can be easy). The most basic line of credit is a cash account which you can access when you're in need of capital, whether to make a large purchase, cover a temporary gap in cash flow, or for some other reason. The beauty of this form of financing is that the money is always available when it's needed, and you only have to pay interest on the amount that you borrow.
Head over here for more information about general lines of credit. Lenders that offer general lines of credit include Lending Club, OnDeck, and Kabbage.
These are the two other kinds of lines of credit you should be aware of:
Inventory Line of Credit
This is a line of credit specifically intended for purchasing inventory. These kind of loans give you, the merchant, two advantages. First, you can purchase inventory wholesale, which means you save money and the inventory can be sold at a lower price. Second, purchasing inventory won't take a large chunk out of your cash flow because you'll be paying in increments instead of one lump sum.
If you'd like an inventory line of credit, check out Dealstruck.
Invoice Financing
Basically, this is a line of credit where invoices are the collateral. Businesses that issue invoices often struggle with cash flow problems, especially if their customers don't pay up in a timely manner, so invoice financing (sometimes called A/R financing) has been developed to fix the problem.
The idea is pretty simple: if you're in need of cash, you can redeem an unpaid invoice with an invoice financing company. They'll buy the invoice from you so you get the cash up front. When your customer pays, their money will be used to repay the invoice financing company.
Lenders that offer invoice financing include BlueVine, Fundbox and Dealstruck.
The Bottom Line
I cannot say this enough: if you have the option, don't pass up on a traditional bank loan. While it is possible that an online lender can get you a better deal than a bank, the latter is going to come out on top 99% of the time.
But if you can't get a bank loan or just don't want to go through all that effort, online lenders are an excellent resource for small businesses. They tend to be more lenient about who they lend to, and, outside of expensive business credit cards, they're just about the fastest way to obtain the extra funding you need. True, the amount of options can be overwhelming, but the good news is, there is an option that works for just about any business in need of financing.
Check out all our reviews of small business lenders here. Need more help figuring out what you need or where to start? Shoot us a message here. We'd be happy to help—that's what we're here for.