What's The Difference Between Nonprofit & Not For Profit Organizations?
Contributor

UPDATED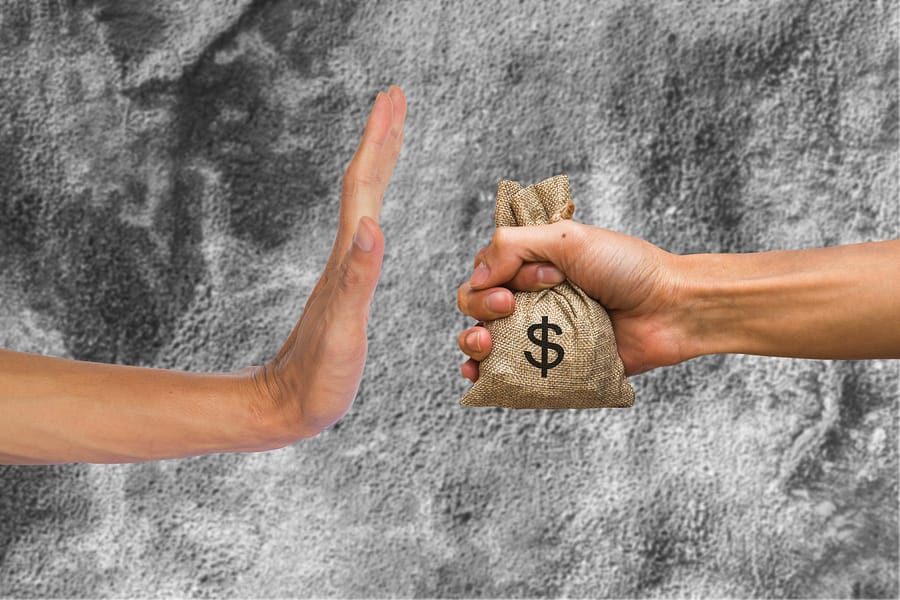 If you've looked into setting up a nonprofit organization, you've probably noticed a few terms floating around. The industry is usually described as "nonprofit," but at other times the term "not for profit" is used instead. So which is it, nonprofit or not for profit? Is there an appreciable difference between these two terms, and if so, which best describes your organization?
In this article, we'll compare the terms "nonprofit" and "not for profit." Then, we'll go into more detail on the advantages and disadvantages of officially registering as a nonprofit organization. Finally, I'll point you to a few resources that can help you during the process of registering as a nonprofit.
However, before we go on, it's important to note that we have written this article for organizations based in the United States. If you aren't based in the US, you should look into your home country's laws, terms, and policies regarding nonprofits.
Keep reading to learn about the difference between nonprofit and not for profit, and to find out how those terms apply to your organization!
Nonprofit VS Not For Profit
In the past few years, there has been some discussion online about the exact definitions of "nonprofit" and "not for profit." Some writers argue that these two terms represent two entirely different types of organizations, while others say that the terms are completely interchangeable. As I researched for this article, I spent some time exploring the different sides of the argument, as well as diving into IRS resources for more detailed information. Here's what I've found:
The terms "not for profit" and "nonprofit" both refer to organizations that are designed to serve the public and not intended to make a profit. These organizations are typically eligible for tax-exempt status, provided they keep up with the IRS's requirements.
"Not for profit" is a newer term that has gained popularity because it more clearly describes what a nonprofit does. Most "not for profit" or "nonprofit" organizations do in fact make a profit at some point in their existence. However, they do not exist for the sake of making a profit. Any profits made are put to use furthering the cause of the organization, not making anyone richer. Many people feel that the term "not for profit" better expresses the intention of these types of organizations without mistakenly implying that the organization will never make a profit.
In addition, the term "not for profit" is often used as a descriptor for all organizations that serve nonprofitable purposes. These organizations include charities, sports clubs, business leagues, and more. Some of these organizations serve the public while others provide services for their own members. "Not for profit" is a good umbrella term that many people use to talk about all of these organizations.
Key Takeaway: Not for profit is NOT an official business structure, and the IRS does not use this term to describe any business. As you look into registering your organization with the IRS, you will only find them using the term nonprofit.
The word "nonprofit," is an older and more familiar term for organizations that work for the good of society without the intent to earn a profit. While there are many types of organizations that are "nonprofit," people tend to use this term to refer to charitable organizations such as The American Red Cross, The Human Society of the United States, and Feeding America. Nonprofit is the more common term, and it is the one that the IRS favors.
To sum things up, despite the slight differences in the ways these words are used colloquially, nonprofit and not for profit are technically interchangeable terms. They both refer to organizations that don't profit from earnings and which are typically eligible for tax-exempt status and other IRS benefits. So, despite some nuance, there is no real difference between "nonprofit" and "not for profit".
Types Of Nonprofit Structures
Even though "not for profit" and "nonprofit" mean essentially the same thing, there are still some distinctions that you can make between different types of nonprofits. As I mentioned above, there are many types of nonprofits, and this list goes beyond the charitable organizations that typically come to mind. Fraternities, recreation clubs, and employee associations can also apply for tax-exempt status as nonprofit organizations.
So, what category does your organization fall under? Let's take a look.
501(c)(3) Nonprofits
The most common types of nonprofits are those that fall under section 501(c)(3) of the IRS's "Publication 557: Tax-Exempt Status for Your Organization." 501(c)(3) organizations are the types of organizations that immediately come to mind when you hear the word "nonprofit." They are charitable organizations, churches, medical research groups, and so on. These organizations are eligible to be exempt from federal income tax (and state income tax depending on state law). Here's a quote from the IRS that describes 501(c)(3) organizations:
An organization may qualify for exemption from federal income tax if it is organized and operated exclusively for one or more of the following purposes:

Religious.
Charitable.
Scientific.
Testing for public safety.
Literary.
Educational.
Fostering national or international amateur sports competitions (but only if none of its activities involve providing athletic facilities or equipment; however, see Amateur Athletic Organizations, later in this chapter).
The prevention of cruelty to children or animals.

To qualify, the organization must be organized as a corporation (including a limited liability company), unincorporated association, or trust. Sole proprietorships, partnerships, individuals, or loosely associated groups of individuals won't qualify. (Publication 557: Tax Exempt Status for Your Organization)
Organizations that fall under section 501(c)(3) are also eligible for many benefits beyond just tax exemption. For more information, jump down to the Pros & Cons of Registering as a Nonprofit section of this article.
Other 501(c) Nonprofits
While section 501(c)(3) encompasses many nonprofit organizations, it is by no means the only classification of nonprofits. The IRS's list of tax-exempt organizations includes many organizations that do not fall into any of the categories above. These include social and recreational clubs, business leagues, voluntary employee's beneficiary associations, and more. Although these organizations do not fall under section 501(c)(3), they do fall under other 501(c) sections. The IRS lists a total of twenty-nine 501(c) sections, including the following:
501(c)(4): Civic Leagues and Social Welfare Organizations
501(c)(5): Labor, Agricultural, and Horticultural Organizations
501(c)(6): Business Leagues, etc.
501(c)(7): Social and Recreation Clubs
501(c)(8) and 501(c)(10): Fraternal Beneficiary Societies and Domestic Fraternal Societies
501(c)(13): Cemetery Companies
These 501(c) organizations tend to differ from 501(c)(3) organizations because the funds raised often go towards furthering the existence of the club or league, rather than accomplishing a charitable purpose. This means that members of these organizations benefit in a non-financial way from participating in the nonprofit.
Pros & Cons Of Registering As A Nonprofit
When you set up a nonprofit organization, you will be faced with a choice. Do you go through all the hassle of applying for tax-exempt status with the IRS, or do you forego that step and continue as usual? As you make this decision, you should keep in mind the pros and cons of each option. So, here are the pros and cons of registering as a nonprofit with the IRS.
Pros
1. Tax Exemptions
This is a pretty obvious advantage to registering for tax-exempt status with the IRS. If your organization qualifies, you are exempt from federal income tax. In addition, you can pass along tax benefits to your donors. If you are a registered nonprofit, donors can count their donations as tax-deductible.
Your organization may also qualify to be exempt from state income tax, sales taxes, and employment taxes, depending on your state.
2. Eligibility For Many Discounts
On top of the tax benefits, nonprofits–and more specifically 501(c)(3) organizations–are eligible for discounts from many services. Registered nonprofit organizations get access to reduced postal rates, and you can use your 501(c)(3) status to get discounts on many business software options. For example, many project management software apps (for example Basecamp, Asana, and Trello) offer discounts for 501(c)(3) nonprofits.
3. Lower Credit Card Processing Rates
One of the biggest discounts from which 501(c)(3) organizations can benefit is reduced credit card processing rates. These reduced fees allow nonprofits to keep more of their donor's contributions. Take a look at our article on the best credit card processors for nonprofits for more information.
Cons
1. Applying For Tax-Exempt Status Can Be Difficult
Setting yourself up as a tax-exempt nonprofit can be a long and difficult process. You'll need to read through the IRS's documentation to understand the requirements your specific type of organization has to meet, and then you have to gather all of the necessary documentation. The IRS estimates that the application form alone should take you 100 hours to complete, and the whole application process typically lasts between three and six months. Fortunately, we have a few resources to help you down this path. Take a look at our Step-by-Step Guide to Registering your 501(c)(3) Nonprofit Organization as well as the IRS's interactive course on Applying for Section 501(c)(3) Status for some guidance.
2. You Have To Work To Stay Exempt
Gaining tax exemption status is not a one-time event. In fact, The IRS refers to tax exemption as a "lifecycle." In order to stay tax-exempt, you have to meet certain responsibilities. These responsibilities include maintaining good records, filing an annual return, and allowing the public to inspect certain IRS filings. And, of course, you have to always remain a nonprofit, meaning that the money that you earn should go only to furthering the purpose of your organization.
How To Register Your Organization As A Nonprofit
Have you decided to register your organization as a nonprofit? If so, you're in for a long haul, but it should pay off in the end!
Registering your organization is an eight-step process, beginning with selecting a name.
Nonprofit Registration Process
Choose and reserve a name for your nonprofit.
Form a board of directors
File articles of incorporation
Write your organization's bylaw
Hold your first board meeting (taking minutes, of course)
Apply for an Employer Identification Number (EIN).
File your 501(c)(3) application.
Obtain business licenses and permits
Is your head spinning yet? Registering as a nonprofit is not a small task. Fortunately, we have some resources to get you started. If you'd like to see the eight steps to registering a nonprofit laid out in much more detail, check out our Step-by-Step Guide to Registering your 501(c)(3) Nonprofit Organization. This guide names the specific forms you have to file to register as a 501(c)(3) nonprofit, and it provides much more information about each step along the way.
Or, have you decided that your organization doesn't quite fit within the category of a nonprofit? Take a look at our complete guide to the different types of business structures to find something that better fits your organization.
Whatever route you decide to take, we wish you the best of luck! And as always, feel free to share your questions and advice in the comments below.