Expensify Review
Expensify is a business financial management system, complete with a corporate credit card, something most of its competitors don't offer.
Expert Analyst & Reviewer

UPDATED
Advertiser Disclosure: Our unbiased reviews and content are supported in part by
affiliate partnerships
, and we adhere to strict
guidelines
to preserve editorial integrity.
Expensify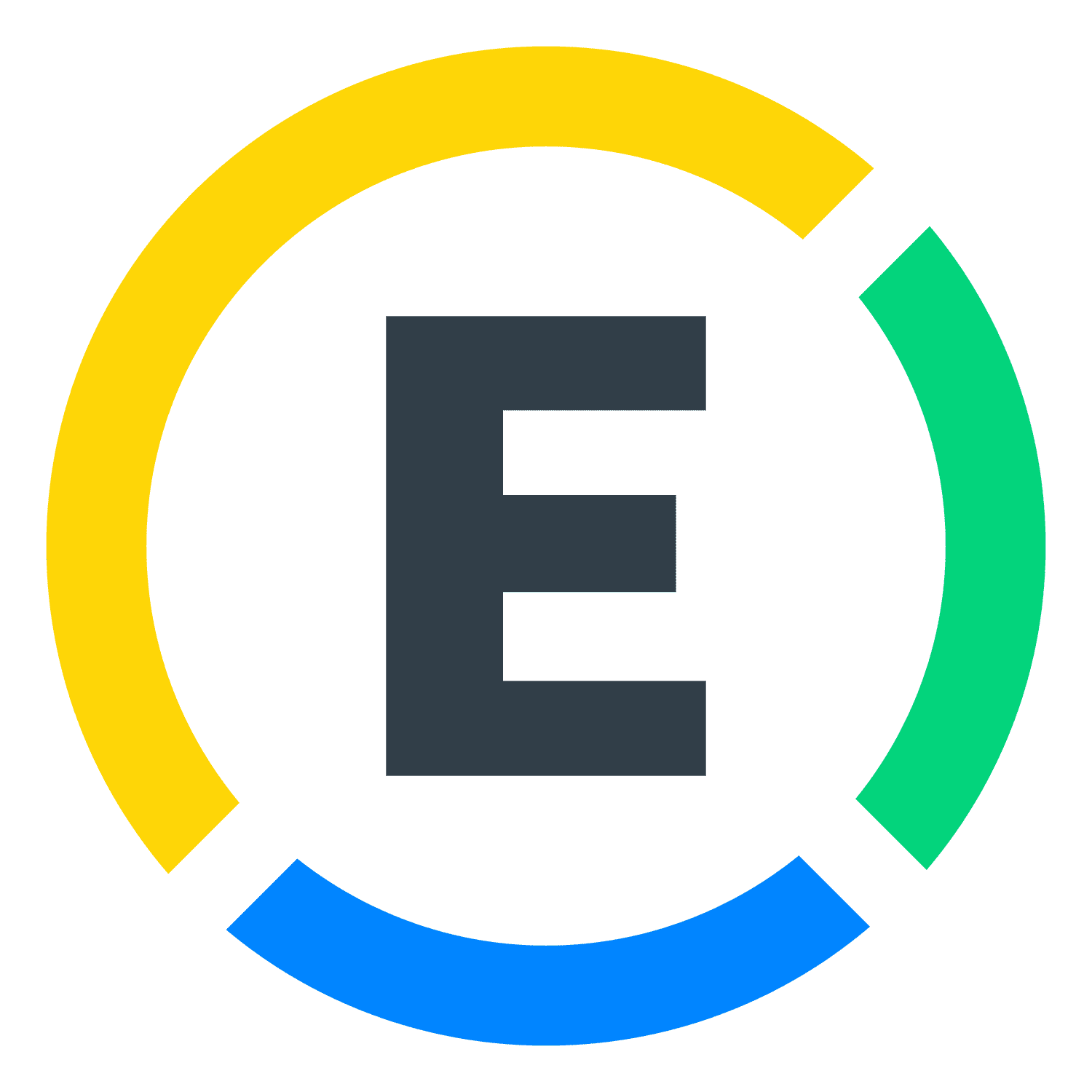 Monthly Fee
Starts at $5/month/user
Business Size
Small to medium sized
Expensify At A Glance
Free Visa credit card
No annual fees, no interest fees, and no late payment fees
Different price plans based on usage and needs
---
Pros
Free plan available
Cash back
No credit check
Virtual cards
Employee cards
Cons
Complicated pricing scheme
Limited use on the free plan
The highest cash-back rate expires after three months
No telephone support
What Is Expensify?
Expensify is an expense management system that includes something not all competitors offer: a corporate credit card that makes Expensify a complete business financial management system.
You can use the Expensify Card to pay for your business expenses, earning up to 4% cash back and getting half off the subscription costs for Expensify's expense-management tools (some conditions apply). Expensify Card charges are automatically imported for receipt merging, coding, and reconciliation. You can use Expensify tools without using the Expensify card, and if you do, the Expensify receipt scanner allows you and employees to capture receipts for expense reports automatically. Use Expensify's roster of accounting, HR, and travel integrations to sync your business finances further.
Expensify offers a free plan and different service levels, making it a good option for businesses of all sizes, from freelancers and sole proprietors to corporations with many employees. As we'll see in the next section of this Expensify review, Expensify offers a few different plans that allow users to choose and pay only for the services they need.
Expensify Rewards & Perks
Expensify offers significant rewards to users. The most notable of these may be the cash back rewards for Expensify Card users. However, while the top rate of 4% back is competitive with other corporate cards, we note that this rate applies only for the first three months of card use and only if certain conditions are met. The standard rate of 1%-2% cash back is still good but not outstanding.
We also appreciate the 50% discount available for Expensify cardholders who sign up for Expensify expense-management tools. Expensify offers valuable perks from software partners as well. Let's look more closely at these rewards and perks:
Cash Back: There are two tiers of cash back rates, in addition to a welcome offer that applies to purchases made with the Expensify Card in the first three months' use. If you spend $25K/month across all your Expensify cards, you'll receive a promotional rate of 2% cash back and an ongoing rate of 1% cash back. Spend $250K/month, and your promotional rate will be 4%, followed by an ongoing 2% back. The cash back applies to all purchases across all categories, and you won't need to activate to receive these cash back rewards.
Partner Perks: Expensify offers $75,000+ in discounts, credits, and perks from about 28 software providers, including Amazon Web Services, Gusto, Guideline, Zendesk, QuickBooks, Slack, and Snapchat. You can receive $5,000 in credits from AWS, two months of free Aircall service, and 30% off an annual QuickBooks subscription, for example.
Integrations: You can connect your Expensify account with 40+ integrations to simplify expense management and financial controls. This includes accounting and finance software QuickBooks, Oracle, Xero, Sage Intacct, and more; HR software such as Gusto, Zenefits, Workday, and Greenhouse; travel resources Kayak Business, TravelPerk, and AirPlus International; and tax software Taxback International and Global VaTax.
Expensify cash back rewards are paid out monthly. Cash back will appear as a statement credit.
Expensify Pricing & Fees
| Fee | Cost |
| --- | --- |
| Annual Fee | $0 |
| Account Fee | $0 |
| Global ACH Fee | 0 |
| Wire Transfer Fee | N/A |
| Foreign Transaction Fee | $0 |
| Additional Cards Fee | $0 |
Expensify pricing for corporate card usage is straightforward: You'll pay $0 in fees. That includes no annual fee, no interest fees, no late payment fees, no nothing. On the expense management side, things are a little more complicated.
For starters, Expensify offers a free plan. For a $0 subscription fee, you and your team can use Expensify cards, send invoices, manage cash reimbursements, and pay bills. The following optional plans come with added costs. Discounts apply when you use the Expensify card, and you can save 50% by signing up for annual billing rather than month-to-month. These are the plans available to businesses, with prices listed for annual subscriptions:
Collect: Starting at $5 per user per month, this option builds on the Free Plan by adding custom coding, accounting integrations, tax tracking, and expense approval processes.
Control: Starting at $9 per user per month, this option includes everything in the Free and Collect plans, plus multilevel approval, expense policies, custom reporting, and access controls.
If you're self-employed, you can choose from two free plans:
Track: This plan lets you send money to friends, submit expenses, send invoices, track mileage, and split bills. It allows up to 25 SmartScans per month.
Submit: This plan allows you to send receipts for expenses to a manager or accountant, send invoices, send and receive money, and track mileage. It allows up to 25 SmartScans per month.
You can test Expensify for free, with a six-week trial period. Payment can be made in US dollars, British pounds, or Australian and New Zealand dollars.
Expensify Eligibility Requirements
| Requirement | Eligibility |
| --- | --- |
| Business Type | All |
| Minimum Annual Income | N/A |
| Credit Score | N/A |
| Location | US bank account required |
| Personal Guarantee | |
The Expensify credit card is unique among corporate cards in that it's available not just to corporations. In fact, the Expensify Card can be used by individuals for business purposes, including freelancers and self-employed people. It's available internationally, too, although a US-based bank account is required. Expensify's expense-management side supports 169 global currencies and multiple languages, with support for international bank connections. The Expensify mobile app and website are not available in languages other than English, and customer support is available in English only.
Although Expensify has a strong mobile app, you'll need to open your account using a web browser, not the app. Approval comes in seconds, the company says, and while you'll need to wait a few days for your physical Expensify Card to arrive, you'll immediately be able to use a virtual card for Concierge Travel services. Your linked financial account will be debited automatically for the full amount due on your account on a daily or monthly basis.
You won't be subject to a credit check as part of the approval process. Data from your linked financial accounts will be examined, however, and used to establish spending limits and identify spending patterns. Expensify does not disclose how spending limits are determined, but the company does say that spending limits are "dynamic" and may be raised or lowered at any time, including temporary increases. No matter how many cards you issue to employees, all users share a common credit limit that's tied to your available daily balance, and if purchases exceed that balance, card access will be shut off.
Expensify Features
| Feature | Availability | Summary |
| --- | --- | --- |
| Cards | | Unlimited physical & virtual Visa cards |
| Card Controls | | Expense reporting & individual limits |
| Card Benefits | | Cash back, partner perks |
| Spend Tracking | | Automatic reconciliation |
| Bill Payment | | Track, approve, & pay bills |
| Mobile Apps | | For iOS & Android |
Expensify delivers both as a corporate card and as an expense management system, with a combination of the features you'd expect to see in both. With flexible pricing based on the number of users, Expensify can meet the needs of a wide range of business types. Let's take a look at some of Expensify's standard features as well as some standout features.
SmartScan Receipt Capture: Expensify's receipt scanner lets you snap a photo of a receipt, and it's automatically added to a detailed expense report.
Credit Card Import: Use the Expensify Card, or add a different card, and your receipts will be merged and coded automatically.
Approval Workflows: Create custom workflows and set expense policy rules, and you can automatically flag expenses that need management review.
Corporate Card Reconciliation: You can confirm statement amounts, review expenses that haven't been submitted, and manage corporate spending via Expensify's receipt management app.
Integrations: Sync your accounting system, your HR software, and travel needs.
Spend Controls: You can set custom limits for each employee's Expensify Card. When a cardholder hits that limit, the card turns off until prior expenses are approved.
Real-Time Compliance: Check for duplicate receipts, compliance, and fraud.
Invoicing: Invoicing automation is included in all Expensify subscriptions. Expensify lets you create and send bulk invoices, and customers around the world can pay via credit/debit card, ACH, and PayPal.
Automatic Credit Raises: You won't need to undergo a credit check to access higher limits. Your limit is tied to your bank balance; employees can spend only the money that's in your business bank account.
Choose Your Payoff: You can decide to settle your Expensify Card payment daily or monthly.
Concierge Travel: Tailor your preferences (airline, seat preference, and hotel) as well as your frequent flyer, TSA PreCheck, and loyalty club numbers. Access free medical advisory services, emergency transport, and other travel services.
"Karma Points": Expensify donates 10% of interchange revenue to social justice causes via Expensify.org.
Expensify Customer Service
| Support Option | Availability |
| --- | --- |
| Phone Support | |
| Email | |
| Support Tickets | |
| Live Chat | |
| Dedicated Support Rep | |
| Knowledgebase | |
| Videos & Tutorials | |
| Company Blog | |
| Social Media | |
Expensify offers a nice range of customer support, including a mix of company support and self-help options. Although you won't be able to phone in for help, you can contact Expensify by email (the company's preferred support method) or choose live chat. Expensify reps seem responsive to user comments and questions on social media, too. Expensify is active on Twitter, Facebook, and LinkedIn.
Although users report mixed experiences with Expensify customer support, we find that to be fairly normal with software. We'll cover some common complaints and accolades in the next section.
Expensify Reviews
Expensify is not accredited with the Better Business Bureau, but the BBB does maintain an Expensify profile. Unfortunately, the company has an F rating with the BBB that's based on 18 customer reviews and 35 complaints in the past three years. That's a very small sampling of users, and the primary complaint on the BBB website concerns the difficulty of canceling a subscription rather than complaints about the software or the card itself. Unfortunately, we found similar ratings and complaints on Trustpilot, where Expensify has a dismal 1.5/5 star rating. With 30 reviews listed on Trustpilot, the software was rated Bad by all users. We found a better profile on Trustradius, where 297 reviewers gave Expensify a composite 8.3/10 stars.
As is common with financial software, we found more satisfied mobile app users. On the Apple App Store, the Expensify app has 4.7/5 stars, with more than 113,000 ratings. On the Google Play store, almost 20,000 reviews give the app 4.5/5 stars. Although it seems like a massive swing, it's very common to see complaints and poor reviews of software on sites like the BBB and Trustpilot, even when users highly rate the apps. Here's a summary of some things these users have to say.
Negative Expensify Reviews & Complaints
Confusing pricing
Difficult to cancel or get a refund
Inconsistent receipt scanning
Difficult to connect with support
The app can be buggy
Positive Expensify Reviews
Responsive customer service
Receipts upload and integrate easily
Integrations make tracking finances easier
Free plan adequate for some small businesses
Is Expensify Safe?
Expensify is safe to use. Expensify uses industry-standard security technologies and procedures to protect users' data. These include secure socket layer technology (SSL), password protection, and the "gold standard" of security, the Payment Card Industry Data Security Standard, or PCI-DSS. Data is encrypted as soon as its entered, and the company uses its own geo-redundant, PCI-compliant data center. Expensify servers use a special type of encryption key called a split knowledge, dual-control key that's known by Expensify's servers and no one else and never written to disk. That means that Expensify's most sensitive data cannot be decrypted by anyone, not even Expensify employees, except within the narrow and secure confines of Expensify's hardened servers.
Final Verdict: Is Expensify Worth It?
Expensify Review
Business Size
Sole proprietors
Rewards Rate
1%-2%
Choose If You Need

A corporate card available to small companies
Free expense management tools
No personal guarantee or credit check
There's a lot to like about Expensify, as well as a couple of things that give us pause. For one, we found Expensify's pricing to be unnecessarily complicated. What you pay will be determined by three factors: the number of active users, whether you use the Expensify Card, and whether you pay annually. That makes it hard to get an idea of Expensify's true cost. We were also troubled by the number of customer complaints about how hard it is to cancel and get a refund from Expensify.
That said, we think that this software offers impressive expense-management tools. If you're looking both for expense management software and for a corporate card, Expensify offers you a complete package. And using both together makes sense. The card offers nice perks, including cash back and partner offers, and the robust set of tools supporting receipt submission, spend controls, and reimbursements are definitely satisfactory. We especially like that Expensify is available to small customers, and the company actively courts freelancers instead of focusing only on the top of the corporate chart.
However, we also note that, on the rewards side, the Expensify Card does not top the charts. After the promotional period expires, you'll be looking at just 1% or 2% cash back. If rewards are your priority, you can do better with a card like Brex or Rho, but only if you're a C-Corp, S-Corp, LLC, or LLP with a lot of cash on hand. For the rest of us, Expensify offers enough, done well enough, to make this card one to consider, especially for small companies that couldn't otherwise qualify for a corporate card.
Expensify FAQs
---
Featured Free Corporate Card
Ramp


---
Ramp offers a free corporate card for virtually any business. Start earning rewards with your corporate spending today. Get your free card.
Featured Free Corporate Card
Ramp


---
Ramp offers a free corporate card for virtually any business. Start earning rewards with your corporate spending today. Get your free card.