Nationwide Small Business Insurance Review 2023
Free quotes and an easy-to-use online system makes Nationwide a solid option for small businesses looking for small business insurance.
Expert Analyst & Reviewer

UPDATED
Advertiser Disclosure: Our unbiased reviews and content are supported in part by
affiliate partnerships
, and we adhere to strict
guidelines
to preserve editorial integrity.
Nationwide Small Business Insurance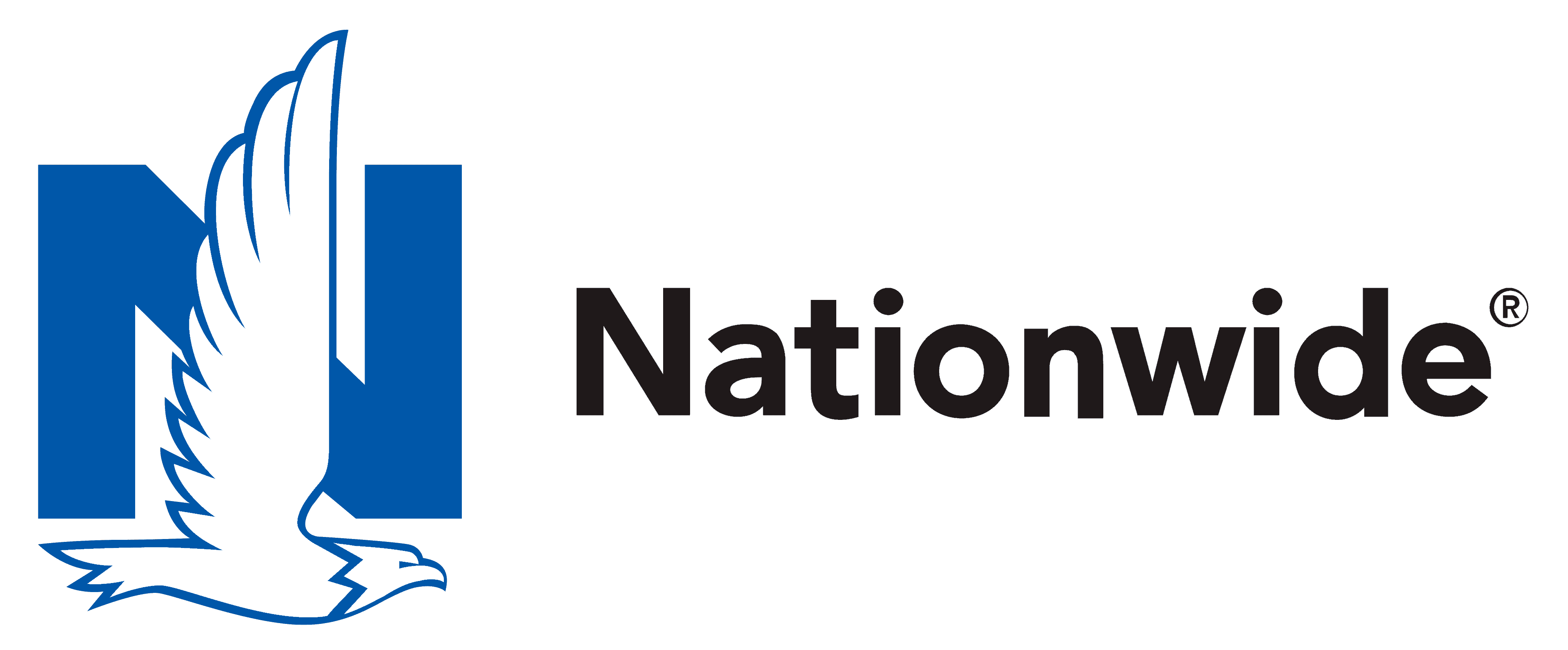 Pricing
By personalized quote only
Types Of Insurance Offered
BOP + specialized coverage
Time To Receive A Quote
Approximately 30 minutes
Nationwide Small Business Insurance At A Glance
Mutual insurance company
Policies available in 40+ states
Free quotes available online, or by phone in 30 minutes
---
Pros
Free quotes
Available in many states
Standard policies + specialized insurance available
Cons
Pricing quote requires sharing business details
Not available in a handful of states
What Is Nationwide Small Business Insurance?
Nationwide is a mutual insurance company in 40+ states plus Washington, D.C.
Nationwide offers small business insurance to companies in all states except Alaska, Hawaii, New Mexico, Louisiana, Florida, Massachusetts, and New Jersey.
Note that Nationwide is a mutual insurance company. What does that mean? Mutual insurance companies are owned by their policyholders, and profits are returned to customers as dividends or by reducing premiums. Mutual insurance companies like Nationwide provide insurance at or near cost rather than focusing on profit.
Nationwide small business insurance includes the most common types of policies small business owners need, commonly grouped under one policy known as a businessowners policy or BOP. Nationwide also offers specialized small business coverage such as crime insurance and cyber liability, as well as small business staples such as Errors and Omissions (known as E&O) and umbrella policies.
Nationwide Small Business Insurance Pricing
Like many companies offering small business insurance policies, Nationwide relies on personalized quotes and does not publicize pricing information.
Your personalized price quote will depend on details about your business, including your industry and where you're located.
How To Get A Nationwide Small Business Insurance Quote
You can request a custom quote for business insurance online or by phone. If you start a quote online, you'll probably have to schedule a phone call to complete the process. If you phone in for a quote, you're likely to receive it within 30 minutes, according to an agent.
Note that you may be subject to a credit check using a third-party during the quotation process. Other information that may be gathered and evaluated can include driving records, insurance claim histories, publicly available property or geographic data, and other credit-based insurance scores.
Nationwide Small Business Insurance Features
Nationwide customers can access their accounts through a secure portal and manage their insurance needs online. Log in to start or check on a claim and to view or pay your bill.
If you don't want to log in, you still can pay your bill, view or print an ID card, or access educational resources online.
Online Filing For Claims
If you need to file a claim under your Nationwide business insurance, you can get started online. In fact, Nationwide encourages customers to report claims immediately, even if you don't have all the information you'll eventually need for your claim to be processed.
Small Business Education Tools
Nationwide's website includes several small business resources with general information that can help you with starting, growing, and running a business. Topics include tax tips, cyber security, hiring, payroll, and workplace safety.
Loss Control Planning
Nationwide offers tools and resources, including personal assistance from a loss control services team, to help all customers review their operations and procedures. If you file a claim for loss, Nationwide agents will coordinate with this team to help you avoid future losses.
Business Banking Services
Nationwide customers can access special offers on business banking services through a partnership with Axos Bank. Axos is a federally chartered bank, and Axos accounts are FDIC-insured.
Nationwide Small Business Insurance Range Of Services
Nationwide offers the full range of small business insurance basics, plus specialized packages aimed at different industries and types of businesses.
Let's start with the basics:
Businessowners Policy
Nationwide's businessowners policy (BOP) offering combines business liability, commercial property, business income, and equipment breakdown coverage. If you'd like, you can customize your Nationwide BOP to meet your particular needs more closely.
BOP coverage usually comes at a discount vs. purchasing the included policies separately. The discount is typically around 10%, industrywide, so check with a Nationwide agent to make sure their BOP pricing delivers a similar discount for you.
Individual Business Policies
You can purchase additional commercial coverage from Nationwide for the following:
Business liability
Commercial property
Commercial auto
Workers compensation
Business income
Crime insurance
Employment practices liability
Cyber liability
Errors and Omissions (E&O)
Equipment breakdown
Umbrella
Inland marine
Accounts receivable
Builder's risk
Industry Coverage
Nationwide offers specialized products for larger organizations, including but not limited to those in the following business categories:
Agribusiness
Breweries
Churches
Commercial real estate
Construction
Food processing
Human services
Manufacturing
Senior living
Additional Products
You can also request information from Nationwide regarding their offerings in the following categories:
Fidelity and surety bonds
Commercial and business bonds
Group insurance plans
Medical stop loss
Key person benefits
MedPair supplemental health
Retirement plans
Specific Size Of Business
Nationwide's Businessowners policy insurance (BOP) is best for businesses with fewer than 100 employees and less than $5 million in annual sales.
However, Nationwide says that it works with businesses of all sizes, so don't hesitate to ask for an insurance quote, no matter how big or small your business is.
Nationwide Claims
When it comes to insurance, most of the time, payments flow only in one direction. However, when something goes wrong for your small business, and you need to file a claim, you'll appreciate an insurance company that makes it easy to do so and one that pays claims swiftly and fairly.
Most insurance companies have opaque claims processes, and you can't find out everything you need to know until you need to file a claim yourself. However, we can glean some clues about a company's claims process. And the first comes from how easy the company makes filing a claim.
How To File A Claim With Nationwide Small Business Insurance
Nationwide customers can start their insurance claim online. If you haven't already set up online access for your Nationwide account, you can contact your agent directly or call a general 800 number for assistance.
Nationwide asks for the following information when you file a claim:
Contact information for you and for others involved in the claim
Your policy information
The date of the incident
A description of the injury or damages.
Customers are encouraged to file their claims immediately, even if they don't yet have all the necessary information. If you have general questions about claims, check out the extensive and informative Nationwide claims FAQ section.
It's noteworthy that Nationwide employs 5,000+ workers in claims services, with support centers open 24/7 to help you with claims. Claims workers specialize in different types of coverage, such as general liability, material damage, commercial auto, and so on. Nationwide also offers claims specialists in specific industries, such as construction.
Should you file a claim, you'll be assigned to a commercial Claims Business Consultant or CBC. This CBC will serve as a single point of contact and liaison as you manage your claim. Your CBC will also coordinate with Nationwide's Loss Control Services to help you manage future risk.
Customer Satisfaction With Nationwide Claims
Data analytics company J.D. Power rated Nationwide 854 on a 1,000-point scale reflecting overall customer satisfaction. That rating places Nationwide third in that nation overall (behind State Farm and Chubb).
Although the J.D. Power rating is not specifically focused on claims satisfaction, it does include claims as one of the five factors evaluated in the study. The others are billing and payment, interaction, policy offerings, and price.
Furthermore, the credit rating agency AM Best rates Nationwide A+ (Superior) in terms of financial strength. That rating indicates that Nationwide is on solid financial footing and has the resources to pay out when claims are filed.
Customer Service & Support
| Nationwide Small Business Insurance Support | Availability |
| --- | --- |
| Phone Support | |
| Email Support | |
| Support Tickets | |
| Live Chat | Chatbot |
| Dedicated Support Representative | |
| Knowledge Base or Help Center | |
| Videos & Tutorials | |
| Company Blog | |
| Social Media | |
You'll have numerous options for gaining support from Nationwide when you need it, including customer service by phone. Nationwide customers work directly with an agent, and you will be given options for contacting that person directly. Self-service options are available for managing your account or filing and checking claims online.
The general contact options are adequate. I called the general number listed online, made my way carefully through the phone tree prompts, and when I found my way to a live agent she was friendly but told me I was in the wrong place for answers regarding business insurance. She helpfully transferred me to what she said was the correct number, and I waited through announcements about "heavy call volume" only to have the agent who picked up tell me I was again in the wrong place. After one more transfer, I received the answers I was seeking.
Nationwide also has a mobile app.
Nationwide Small Business Insurance Reviews
Nationwide has been accredited with the Better Business Bureau since 1955 and maintains an A+ rating there. The company has had 197 BBB complaints filed in the past three years and has a 100% response rate. That's important, as the BBB considers how frequently and effectively complaints are resolved, and the way a business responds to complaints is an integral part of BBB Business Ratings.
Keep in mind that Nationwide offers personal insurance for home and auto in addition to its business policies. So it's hard to single out specific reviews only of Nationwide's business insurance policies. Furthermore, complaints found online often come from people who were involved in an accident with a Nationwide policyholder but are not themselves Nationwide customers.
So we at Merchant Maverick tend to not only sift through online complaints looking for our target audience but also look at Nationwide's response to complaints. Given those parameters, here are a few common rants and raves we found online.
Negative Nationwide Reviews & Complaints
The Better Business Bureau currently shows 233 customer reviews, with a composite rating of 1.16/5 stars. Nationwide consistently replies to BBB complaints with documentation to support its position. Again, it's important to note that these reviews are primarily for coverage other than business insurance, such as home, personal auto, and even pet insurance. Nevertheless, we could discern some patterns in the complaints that are worth highlighting:
Lengthy claims process
Difficulty canceling policies
Sudden price increases
Positive Nationwide Reviews & Testimonials
On the review site WalletHub, Nationwide Insurance has more than 2,000 reviews and a composite rating of 3.7/5 stars. Here are a few things Nationwide customers say they like about their insurance:
Affordable rates compared to other carriers
Expert, helpful customer service
Professional claims process
Strong online tools
Final Verdict Of Nationwide Small Business Insurance
Nationwide Mutual Insurance Company is one of the oldest and largest insurance companies in the US. And it's ranked Number 80 in the 2022 Fortune 500 list. These facts, while impressive, don't necessarily make Nationwide a good choice when it comes to insuring your small business.
Other facts do favor Nationwide. For one thing, the company offers a range of policies that cover just about any business insurance need a small or large company could present. Whether you're a newer small business looking for basic liability and property insurance, or a large, established organization looking for better coverage at a better price, Nationwide could be able to meet your needs.
The only way to find out is by going online or by calling Nationwide for a personal quote on your business insurance. As always, if you have direct experience with Nationwide's business coverage and would like to share, we welcome your comments below.
And if you're just starting the process of looking for business insurance, you may find some of our informative articles useful. For example, if you're not sure what types of business policies you need, we've got you covered.
And if you've already started gathering quotes and you're suffering from sticker shock, our post on the cost of business insurance not only breaks down the numbers but also helps you see some ways to save.
Nationwide Small Business Insurance FAQs
---
Featured Free Corporate Card
Ramp


---
Ramp offers a free corporate card for virtually any business. Start earning rewards with your corporate spending today. Get your free card.
Featured Free Corporate Card
Ramp


---
Ramp offers a free corporate card for virtually any business. Start earning rewards with your corporate spending today. Get your free card.