Payanywhere Review: Is This The Best POS App & Mobile Card Reader For Your Business?
Nontransparent pricing and deceptive sales tactics make Payanywhere a poor choice for most small businesses looking for mobile processing.
Expert Analyst & Reviewer

UPDATED
Advertiser Disclosure: Our unbiased reviews and content are supported in part by
affiliate partnerships
, and we adhere to strict
guidelines
to preserve editorial integrity.
PayAnywhere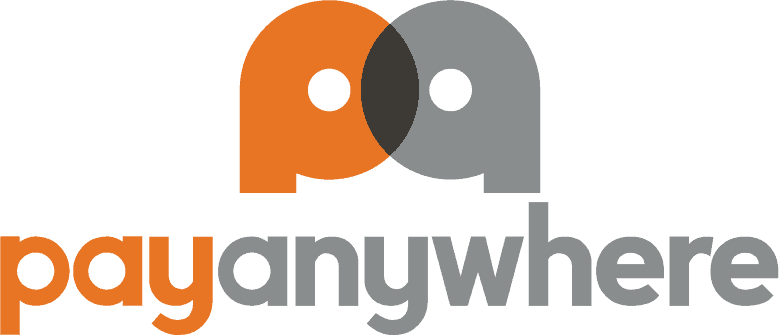 PayAnywhere At A Glance
Payanywhere offers relatively simple flat-rate processing
Complicated merchant agreements may trap unwary customers
Pricing may be attractive to businesses that process small transactions
---
Pros
Free card reader (magstripe + chip card)
Free mobile processing app
Free virtual terminal
Good for low-volume merchants
Same-day funding available
Cons
Nontransparent tiered pricing
Numerous public complaints
Poor customer support
Limited pricing disclosed online
Deceptive sales tactics
What Is Payanywhere?
Payanywhere is a mobile processing service. The Payanywhere website is better than most we've seen in the payments industry, and the pricing plans have gotten simpler and more transparent. At the same time, customer support continues to be very poor, judging from the sheer number of complaints about this issue from merchants.
We're also not impressed with misleading equipment offers that include "free placement" but come with a monthly subscription fee for the software needed to run the "free" equipment.
Keep reading our full review for all the details.
Products & Services
While North American Bancard provides Payanywhere's services, that company's back-end processor, Global Payments, handles all of the transaction processing. However, this relationship will rarely, if ever, affect you directly, as Payanywhere handles all sales, marketing, and customer support functions.
The company offers two pricing plans: a Pay As You Go plan and a Custom plan. While you're more or less free to choose either, Payanywhere recommends the Pay As You Go plan for businesses processing $10,000 per month or less. All other businesses should select the Custom plan. You'll be automatically switched to a Custom plan with a full-service merchant account if your processing volume exceeds $100,000 in Visa, Mastercard, or American Express transactions during a 12-month period.
Payanywhere Hardware & Compatible Devices
If you are a first-time customer of Payanywhere, you can get a basic Bluetooth 2-in-1 magstripe and EMV mobile reader for free. If you need more of these readers, you'll have to pay. You can also upgrade to a Bluetooth 3-in-1 magstripe, EMV, and NFC mobile reader for $49.95. These readers connect via Bluetooth to your smartphone or tablet that is running the Payanywhere App.
Additional hardware options include:
Smart Terminal Mini: It comes with an integrated magstripe, EMV, and NFC reader and has a touch screen keypad for accepting PIN debit transactions. The Smart Terminal Mini also has a barcode scanner but lacks a receipt printer. It costs $249.95 to purchase, plus a software subscription fee of $9.95 per month.
Smart Terminal: It costs $349.95 to buy and requires a $9.95 monthly subscription fee. The Smart Terminal includes all features of the Smart Terminal Mini and a built-in receipt printer.
Smart Flex: For $549.95, you can upgrade to this slightly larger device. It has all the functions of the handheld Smart Terminal, except it is larger and has a customer-facing second screen. The Smart Flex requires a one-time setup fee of $49.95, plus a software subscription fee of $19.95 per month.
Smart Point Of Sale: If you want to go all out, you can purchase the Smart Point of Sale + model for $949.95. This model includes a 12.5″ HD touchscreen, a 4.3″ customer-facing second touchscreen, a barcode scanner, and a receipt printer. The one-time setup fee for this model is $99.95, plus a software subscription fee of $39.95 per month.
In addition to purchasing your equipment outright, Payanywhere offers a "free placement" option if you're on the Custom pricing plan. Like virtually everything advertised as "free" in the payments industry, this option is not really free.
Payanywhere also offers a selection of accessories to go with your terminal. Products include the Socket Mobile 7Ci Bluetooth barcode scanner, a receipt printer ($119.95), and a cash drawer ($49.95).
Payanywhere App Features
The Payanywhere app is free from the App Store or Google Play. The app allows you to access all of Payanywhere's services as long as you have wireless reception.
App features include:
Account Profile: Here, you'll find your account information and your status (e.g., owner, administrator, cashier, etc.).
New Sale: This is the main credit card processing menu. It includes a numeric keypad to enter card numbers or cash amounts. You can select to pay with cash, a keyed-in credit card, or Alipay, and to print, email, or text receipts. You can connect a card reader from here as well.
New Pre-Auth: You can set up a pre-authorization from this section. A pre-authorization holds funds on a customer's card and charges them later when the invoice is finalized. Hotels, for instance, like to use pre-authorizations to reserve a room when you book. Payanywhere's pre-auth lasts for 120 days. Pre-auth isn't a common feature in mobile processing apps, and it's interesting to see.
Transactions: Here, you can see a list of all your transactions, including credit card sales, refunds, and cash sales. You can also access a list of pending transactions and adjust a ticket to add tips.
Reports: You can create a variety of sales reports from this section. The reports can be displayed as graphs or charts by amount, item, payment method, etc. You can filter them by date and compare the reports to each other.
Settings: Here, you can:

Toggle between the Retail and Terminal display themes
Manage how your receipt looks through various settings — e.g., include your company logo, solicit customer reviews, display various social media buttons, etc.
Enable the Open Tickets & Tabs feature
Set default sale options on the New Sale screen
Select to accept certain private label cards
Enable a cash discount feature that automatically reduces the price if the customer pays in cash
Select whether you require a customer signature on receipts
Select to display various tip amounts
Allow the app to access your device's geolocation feature to detect the sales tax percentage at your location automatically
Manage various hardware synced to the app
Payanywhere Payments Hub
This online merchant portal allows you to access analytical data, reports, statements, and many other features from any web browser. It replaces the old Payanywhere Inside product and has essentially the same features.
Customer Management
You can get insight into your customers' behavior by seeing their spending amount, visit frequency, and whether they're repeat purchasers. You can ask for the customer's feedback by printing an automatic message on their receipts.
Inventory Tracking
With the inventory tracking feature, you can store your catalog in the cloud and track product availability from any terminal or mobile device. If you currently track your inventory through another method, you can bulk import the file into the Payanywhere inventory tracking feature. As you make a sale, the item is automatically deducted from your inventory, so you'll know when to restock.
You can place items into different categories (e.g., luggage, jewelry, etc.), add modifiers (e.g., large, medium, small), and set discounts. You can even use bar code scanners to scan and add items to an order. Lastly, you can generate reports to see how your merchandise is performing.
Reports
You can generate many reports based on all the data the software tracks to see various trends, such as sales volume, payment type, customers, employees, and inventory. You can create reports for transactions, refunds, and deposits as well as export them to third-party accounting software (such as QuickBooks). You can view these reports from a computer, a mobile device, and even a wearable device.
Scheduling
You can hire, schedule, and pay your staff through the Payments Hub. You can designate employees as administrators, managers, cashiers, or staff with customizable access levels. Through these roles, you can control who gets access to what information (e.g., employees can view their timesheets, but only managers can view sales reports) and who can operate cash registers.
Fees & Rates
As mentioned above, Payanywhere has two pricing plans: a Pay As You Go plan and a Custom plan. With the Pay As You Go plan, you pay:
Swiped, Dipped, Or Tapped: 2.69% per transaction
Keyed, Virtual Terminal, Invoicing, & Recurring Payments: 3.49% + $0.19 per transaction
This is the suggested plan for merchants who process $10,000 per month or lower. Payanywhere clearly warns merchants that they will be charged a $3.99 per month inactivity fee if no payments are processed for 12 months. The charge begins on the 13th month and resets for another 12 months if you take a card payment.
The Pay As You Go plan's fees are competitive but not necessarily the cheapest around. For a smaller business that can benefit from the free software and services of Payanywhere, the cost might be worth it. However, free software and services are often a part of any payment services provider's standard offering.
Be sure to check out other processors, such as Square, before making your final decision. Learn how to negotiate a good credit card processing deal before you start.
Regardless of which plan you sign up for, Payanywhere's standard User Agreement includes provisions for both options. This agreement discloses the following additional fees that apply to the Custom pricing plan:
PCI compliance fees
PCI non-compliance fees
Chargeback fees
Representment fees
Retrieval fees
Monthly minimum processing fees
Early termination fees
Also, Payanywhere will charge certain card industry pass-through fees listed in a complicated chart in Section 1.15 of the agreement.
Sales & Advertising Transparency
We've reviewed Payanywhere several times and have always found the company to be a little lacking in the transparency department. It used to — and may still — use independent sales agents to sign up new merchants. This practice tends to generate more complaints from merchants, as these agents are often less educated about the contracts they're selling and more likely to resort to unethical sales practices to close a deal.
Payanywhere has recently made changes that have improved its sales and advertising transparency. We're particularly impressed with the disclosure of the inactivity fee, as most providers never mention this penalty on their websites. The fee doesn't kick in for a full year, meaning that seasonal merchants shouldn't have to worry about it under most circumstances. While we're not fond of equipment setup fees, they are also fully disclosed. Monthly software fees are, unfortunately, a standard feature of nearly all point of sale (POS) systems.
Unfortunately, there are still a few issues remaining.
Additional Fees
The contract refers to a schedule of fees shown to the merchant upon signing up. Yet these additional fees cannot be found anywhere on the Payanywhere website — not on the Support page and not in the contract. There is no way for merchants to consider and compare fees with other processors until they're actually signing up for the service.
As for Payanywhere's Custom pricing plan, no information about fees and rates is disclosed. You must call to obtain this information, presumably after you give them your sales numbers. On the one hand, asking you to call signals Payanywhere's willingness to negotiate rates, and that's a good thing. On the other hand, providing your contact information probably guarantees reps will hound you to sign up even after you decide against doing business with them.
Upgrade Issues
It's possible for a merchant who signed up for the Pay As You Go plan to be "upgraded" to a full-service merchant account if their processing volume reaches a certain point. This happens automatically, and complaints from merchants suggest that Payanywhere doesn't do an adequate job of disclosing this possibility during the sales process or once the merchant uses their account and approaches the processing limits that will trigger the automatic change.
Switching a merchant from a month-to-month, pay-as-you-go billing arrangement to a long-term contract without their knowledge is unconscionable. Yes, the company discloses this provision in its User Agreement, but attaching it as a separate exhibit at the end of the standard agreement virtually guarantees that most merchants will never read it.
If you're a Payanywhere user and this happens to you, we highly recommend that you contact the company to negotiate a better deal and be prepared to exercise your option to cancel the account altogether in the first 45 days if it won't budge on your contract terms or pricing.
Contract Length & Early Termination Fee
The Payanywhere contract is problematic. In fact, you are signing two different contracts lumped into one, and the business deal in the second contract is not disclosed anywhere else on the website. Unless you read the entire User Agreement (we suggest you learn how to interpret a merchant account agreement first) before you sign up for an account, you won't be aware of the radical changes to your pricing that will automatically start if you're "upgraded" to a full-service merchant account.
Direct Agreements
When you first sign up with Payanywhere, you sign on to its standard contract found under the Legal link in the website's footer. It's a contract that either party can cancel at any time without penalty. If you have the "free placement" hardware, you must return it within a certain period. Otherwise, most of the contract looks like a non-controversial standard payment service provider contract, except for Section 8.
According to Section 8 of the contract (Conversion to Direct Merchant), if you process:
Over $1 million in American Express charges on a rolling 12 months basis or $100,000 in three months, you must enter into a direct agreement with American Express;
Over $100,000 in Visa, Mastercard, Discover, or PayPal charges in 12 months, then you automatically become a direct merchant, and a different contract automatically becomes effective and takes over the business relationship.
For American Express, the requirement to sign a direct contract is not controversial because it is how the Amex OptBlue program works. The Visa, Mastercard, Discover, or PayPal processing limit, however, is not standard. With the merchant account, all sorts of fees come into play, and the nature of the business relationship changes completely.
Switch To A Long-Term Contract
The contract is for a three-year term. If you terminate your account before the end of the three years, you'll be subject to an early termination fee (ETF) of $295 or all the monthly fees in the remaining contract term, whichever is greater. North American Bancard may terminate the contract at any time, charge the merchant a $500 account closure fee, and withhold any funds in the account that is due to them.
The only saving grace in this harsh term and termination procedure is that merchants have 45 days to cancel the agreement once they've been switched to a direct merchant account.
Customer Service & Technical Support
| PayAnywhere Support | Availability |
| --- | --- |
| Phone Support | |
| Email Support | |
| Support Tickets | |
| Live Chat | |
| Dedicated Support Representative | |
| Knowledge Base or Help Center | |
| Videos & Tutorials | |
| Company Blog | |
| Social Media | |
Satisfaction with customer service appears to be a mixed bag, with service being responsive but not always resolving complaints to the customer's satisfaction.
User Reviews
Negative Reviews & Complaints
Payanywhere has a Better Business Bureau profile separate from North American Bancard, its parent company, but is not accredited with the watchdog group. Payanywhere currently has an A- rating, with complaints on the company profile addressed by customer service.
Elsewhere, the Payanywhere iOS app rates 4.3 out of 5 stars on the App Store with 1,133 reviews and 3.7 out of 5 stars on Google Play with 4,390 reviews. All these ratings echo several themes:
Many users report that the app runs very slowly and sometimes crashes
Users are concerned about privacy issues because the Bluetooth reader seems to want unnecessary additional access to their phone
Users report being unable to process a transaction, despite entering all required information and having a stable internet connection
Many users report receiving poor customer and tech support
Looking at our previous review updates, it appears that Payanywhere's customer service is still hit and miss. The company does, however, seem to respond to all complaints and offer to resolve the issue. Even though the message is almost always a generic response, it does indicate that customers aren't entirely ignored.
Positive Reviews & Testimonials
Despite the above section on negative reviews, positive reviews for Payanywhere do exist. Some merchants have never experienced any of the problems described in the negative reviews. They like the software and services very much. They found customer service to be helpful and able to resolve their issues quickly. The processing fee is also a big draw, particularly for businesses that process small transactions.
It seems with Payanywhere that you're either very happy or very angry with this company. Not much exists in the middle.
Final Verdict
Payanywhere offers a unique solution to a common problem that merchants encounter with credit card processing. When a business first launches, a low-cost, simple payment service provider (PSP) such as Square will usually be the most affordable option. However, once a business grows to the point where it's now processing a much higher monthly volume in credit card transactions, flat-rate pricing and the limitations of a mobile-only hardware setup make it essential that you transition to a full-service merchant account, preferably with interchange-plus pricing.
Unfortunately, Payanywhere's "solution" to this issue appears to be aimed more at increasing the profits of its parent company, North American Bancard, than helping merchants grow their businesses. Merchants automatically transitioned to a merchant account can find themselves suddenly stuck in a long-term contract and a tiered pricing plan with processing rates nearly as high as what they were paying under their previous flat-rate plan. Throw in all the numerous monthly and annual fees, and you'll probably find yourself paying more overall for credit card processing than you were before.
Payanywhere earns an overall score of 3 out of 5 stars. The company's hardware offers all the right features, and its Pay As You Go pricing plan is competitive with similar providers. However, persistent reports of poor customer service and a lack of transparency regarding the possibility of being automatically switched to a full-service merchant account have significantly reduced the company's score.
If you own a small business and are certain you won't ever process more than $10,000 per month, Payanywhere is a viable option (although not the best). However, businesses that anticipate growing beyond $10,000 per month in credit card processing volume should look elsewhere. Payanywhere's "bait and switch" approach to transitioning its customers to full-service merchant accounts is something we highly recommend avoiding.
For a side-by-side look at mobile processing providers that we do recommend, check out our Mobile Credit Card Processing Comparison Chart. For more options for mobile processing, please see our article on accepting credit card payments on your phone.
---
We've done in-depth research on each and confidently recommend them.
We've done in-depth research on each and confidently recommend them.
To learn more about how we score our reviews, see our
Mobile Credit Card Processing Rating Criteria
.