Rapid Finance Review
Rapid Finance has low credit score requirements and offers financing for high-risk businesses that include merchant cash advances or short-term loans.
Expert Analyst & Reviewer

UPDATED
Advertiser Disclosure: Our unbiased reviews and content are supported in part by
affiliate partnerships
, and we adhere to strict
guidelines
to preserve editorial integrity.
Rapid Finance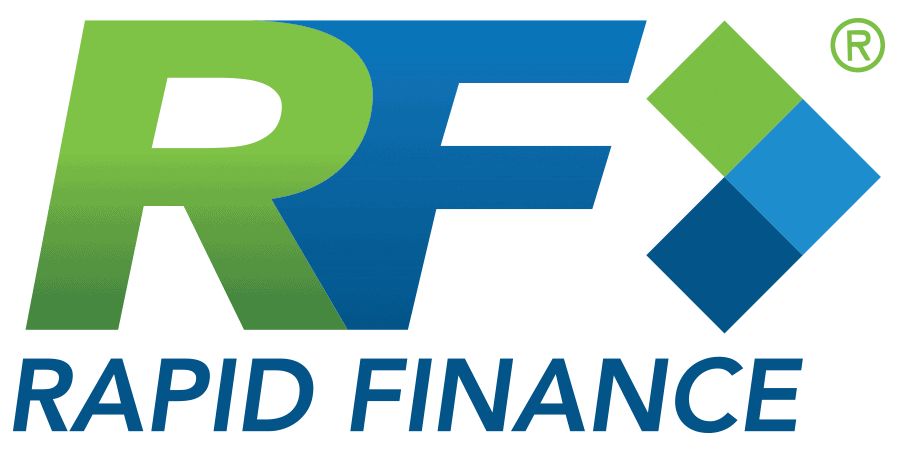 Pros
Financing is suited for high-risk businesses
Multiple types of financing available
Low credit score requirements
High borrowing amounts
Time to funding: 1-3 days
Cons
Rates can be expensive
Repayments are required frequently
Rapid Finance Overview
Rapid Finance (formerly Rapid Advance) offers various alternative business financing products, such as merchant cash advances and short-term loans, among others. Unlike many of its competitors, Rapid Finance provides a number of variations on the typical MCA, leading to a slightly longer application process but also better rates in many cases.
In addition to short-term financing, Rapid Finance has expanded its offering to now include lines of credit and invoice factoring, as well as long-term financing solutions such as SBA loans and commercial real estate loans.
Rapid Finance could be a viable source of funding for any business that wants fast funding, including businesses with bad credit. The online application is simple and streamlined, and you might even be able to apply with just your smartphone. The main downside of using the service is that Rapid Finance interest rates and fees can be high.
Services Offered By Rapid Finance
Rapid Finance offers the following types of funding to small businesses:
Most of the financing products Rapid Finance offers are intended for short-term business financing needs, with the exception of SBA loans and commercial real estate loans. Rapid Finance's asset-based and bridge loans are also short-term loans, though the exact terms might be slightly different than Rapid Finance's standard short-term loan. Invoice factoring and merchant cash advances are not short-term loans per se, but they are short-term advances you'll have to repay quickly.
In some cases, Rapid Finance itself will not originate the loan but will arrange your loan through one of the lenders in its lending network.
Rapid Finance Borrower Requirements
To qualify for funding from Rapid, you must meet these minimum prerequisites:
Time In Business
2 years (STL)
3 months (MCA)
Credit Score
550
Annual Revenue
$120,000 (STL)
$5,000 (MCA)
Additionally, you must have a business bank account, with no more than six days in which you had insufficient funds. You also need to have deposits from at least five different sources each month.
You'll note that this is not a complete list of borrower requirements for all of Rapid Finance's lending products; SBA loans and commercial real estate loans in particular will have more stringent requirements. Unfortunately, Rapid Finance does not make its borrower qualifications for all of its financing products readily available on its website.
Rapid Finance Interest Rates & Fees
Here are the terms for Rapid's products:
Borrowing Amount
$5,000-$1 million (STL, Bridge)
$5,000-$500,000 (MCA)
$5,000-$250,000 (LOC)
$20,000-$10,000,000 (IF)
$50,000-$10,000,000 (Asset-based)
$75,000-$2,000,000 (Real estate)
$500-$5,500,000 (SBA)
Term Length
3-60 months (STL, Bridge)
3-18 months (MCA)*
3-18 months (LOC)
3-18 months (IF)
6-36 months (Asset-based)
5-20 years (Real estate)
1-30 years (SBA)
Fixed Fee

9%-31% of the borrowing amount (STL)
Origination Fee
0%-2.5% (depending on the product)
Effective APR
Learn more
Collateral
UCC-1 blanket lien on most loans; specific collateral for asset-based loans
*estimated completion date
Rapid Finance's rates, terms, and fee structures vary a lot since there are so many different lending products on offer. Depending on the type of loan/financing product, you may be charged interest or a flat/fixed fee, as well as other fees, including an origination fee. Automatic payments are deducted daily, weekly, or monthly, depending on the product.
With a fixed fee, instead of paying interest, you'll pay off the amount you borrowed times a multiplier referred to as a "fixed fee" or "factor rate." So if you're borrowing $10,000, at Rapid's lowest factor rate, you'll be paying back $10,900. You can expect to pay back between $1.09 and $1.20 for each dollar you borrow (not including other fees, including origination fees).
For some of its products, Rapid may instead quote a monthly interest rate (1.25%, for example). To find out how much you'll owe, take the amount you're borrowing, multiply it by your monthly interest rate, then multiply the result by the length of your term in months. For example: $10,000 x 0.0125 x 12 = $1,500.
Like short-term loans, MCAs have fixed fees. Each business day, Rapid will hold back a percentage of your daily credit and debit card sales until you've "paid back" the terms of your advance. Since your sales will likely vary day by day, there's no hard and fast term length for MCAs, only an estimated completion date. If your business is booming, you'll pay them off quickly. If it's not, it'll take longer. In most cases, you'll repay the advance within 3 to 18 months.
Application Process
As a short-term lender, Rapid prides itself on getting you through the application and approval process quickly.
To begin the process, you can either call Rapid or fill out a short application form online. You'll want to be able to produce documents confirming your identity and business revenue. These include:
Form of identity validation
Business bank account number and routing
Last 3 months of business bank statements
You may not even need all of these things, depending on which product you're applying for. For example, for invoice financing, you might only need proof of identity and unpaid invoices from a reputable creditor. You might also be asked for additional documents, depending on the product.
Rapid Finance will do a soft pull on your credit during the pre-approval state, and if you qualify, they'll do a hard pull later on in the underwriting process.
Approval can come within a few hours, with funding available in as soon as 1-3 days, or sometimes as soon as the same business day you apply. Certain loans, such as SBA loans, will take longer.
Sales & Advertising Transparency
There's quite a bit going on on Rapid Finance's website, although a lot of it isn't especially useful information. Still, it can give you a decent, zoomed-out view of what the company offers. You won't find much info about rates anywhere convenient, unfortunately.
The sales staff was willing to answer more specific questions when I called directly, but you'll probably need to get a quote to get all the details.
Customer Service & Technical Support
I had an easy time reaching customer support, and they seemed agreeable to answering my questions.
Unlike many similar funders, Rapid actually has a pretty large customer review footprint. Customers generally reported positive experiences dealing with Rapid's staff.
Customer service can be reached by phone Monday – Friday, 9:00 a.m. to 6:00 p.m. EST, or via email or live chat.
Rapid Finance Reviews, Complaints, & Testimonials
Rapid Finance's user review footprint trends positive overall. The company has an A+ rating with the BBB and an unusually high number of positive reviews on the watchdog site. There are a total of five customer complaints on record for the past three years. User reviews on Trustpilot are also overwhelmingly positive; the company has a 4.9 out of 5 on that site, out of 1,691 total reviews. Professional reviews are a little more measured, but on the whole, Rapid's reputation is pretty good.
Negative Reviews & Complaints
Rapid maintains a mostly positive reputation with its customers, but there are a handful of complaints:
Difficulty Getting Approval: Some customers reported that the approval process dragged out longer than expected and ultimately didn't end in approval despite reassurances from staff.
Costly: As is common with short-term lenders as a whole, you can end up paying quite a bit of money each month, both in interest or fixed fees, and in some cases so-called "hidden" fees the customer didn't expect. Several reviewers said the loan ended up costing them a lot more than they initially believed it would.
No Automatic Discount For Repaying Early: Unlike some other short-term lenders, Rapid Finance does not offer any automatic discount to customers who pay back their loans early. (However, upon request, they do offer a 20% discount on the loan fees if it's paid within 120 days.)
Customer Service: Some customers reported not being able to reach their representatives when they needed to.
Positive Reviews & Testimonials
Happy customers liked the following aspects of Rapid's service:
Fast Funding: Several users report receiving their funds the same day they applied, and many others say they received their money within one or two days.
Comparatively Good Rates: A lot of customers found that Rapid's rates were lower than those of many similar business funders.
Easy Application Process: Most users appreciated that the application process was easy, quick, and painless.
Good Customer Service: Many users were happy with the customer service they received.
Repeat Customers: Many customers say they have worked with Rapid Finance for years and are highly satisfied with the service.
Final Verdict
Rapid Finance (formerly Rapid Advance) offers fast money to high-risk businesses. While that does mean higher rates and shorter terms, Rapid Finance is among the better lenders in its niche. With a positive reputation and at least the potential for relatively low rates, it's a good option for businesses with poor credit or that otherwise struggle to get the financing they need, whether you want a same-day merchant cash advance or a larger, longer-term business loan.
With that said, well-established businesses with strong credit will likely be able to obtain a better loan elsewhere.
Are you looking for the best rates? Check out our alternative suggestions for other merchant cash vendors to ensure you're making an informed decision.
---
The Merchant Maverick Seal of Approval 🏆
Rapid Finance


---



After hours of in-depth research and evaluation, we can confidently recommend this brand to our readers. Get started today and see Rapid Finance for yourself.
The Merchant Maverick Seal of Approval 🏆
Rapid Finance


---



After hours of in-depth research and evaluation, we can confidently recommend this brand to our readers. Get started today and see Rapid Finance for yourself.
To learn more about how we score our reviews, see our
Business Loan Rating Criteria
.