Wise (Formerly TransferWise) Review
Wise.com offers a unique approach to money transfers that eliminates actual currency conversions and minimizes the cost to send or receive money internationally.
Expert Analyst & Reviewer

UPDATED
Advertiser Disclosure: Our unbiased reviews and content are supported in part by
affiliate partnerships
, and we adhere to strict
guidelines
to preserve editorial integrity.
Wise (Formerly TransferWise)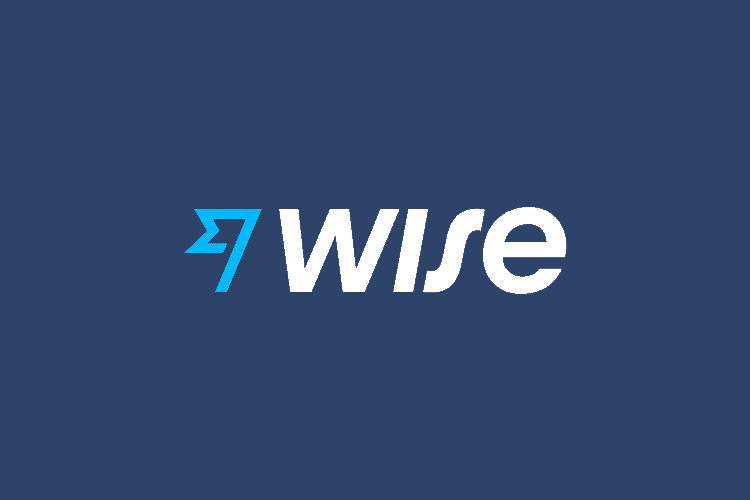 Pros
Easy online account setup
Low, transparent fees
Offers mid-market exchange rates with no markup
Robust transfer funding options
Excellent customer service
Cons
Slower transfers than traditional services
No local cash pickup option
Occasional account terminations
Wise (Formerly TransferWise) Overview
Wise (formerly TransferWise) is an international money transfer service. The company offers a unique approach to money transfers that eliminates actual currency conversions and minimizes the cost to send or receive money. Traditional money transfer services charge a service fee, use banks to perform the currency conversion, then finally deliver whatever is left to your intended recipient. Wise uses the low mid-market conversion rate that the banks use when transferring money between themselves to determine the amount in local currency that your recipient will receive.
The company eliminates many additional fees by simply not converting your funds through a bank. Instead, your funds are deposited into a "pool" of US dollars maintained by Wise, and local funds are withdrawn from a similar pool of whatever local currency your recipient needs. Using the mid-market rate at the time of your transfer means Wise can determine the amount in the local currency your recipient will receive.
Wise doesn't profit off the spread or charge an exchange markup fee and only charges a small percentage fee based on the two currencies you're converting. Best of all, it uses an online calculator (available on its website and mobile app) that provides a complete breakdown of all fees and shows you exactly how much money your intended recipient will actually receive. No surprises!
Wise's services are available in 80 countries, and recipients can be paid in 54 currencies. Its most significant selling feature is that you'll minimize the amount of money you have to pay to send funds overseas. Its easy-to-use, fully-transparent website and mobile apps also get high marks.
One notable inconvenience with Wise is that its unique approach to processing money transfers can be slower than going through the banks. While most transfers from the United States will be delivered within one to two business days, it could take as long as a week for your funds to be delivered. Consequently, it's not the best choice if you need to send your funds in a hurry.
Nonetheless, Wise earns an exemplary score of 5 out of 5 stars overall. Whether you make regular transfers or just need to send money overseas every once in a while, it's the best (and least expensive) service we've found so far for this purpose.
Wise.com Products & Services
Wise provides all the basic services you'll need to manage your overseas money transfers.
Wise.com Accounts: You can sign up for a Wise account on its website in just a few minutes. Options include either using your email address and creating a password or simply using your existing Google or Facebook account. While you don't need to provide any bank account information to create an account, you will need to provide this information and proof of your identity before you can make an actual transfer. Unlike many other similar services, you don't need an account to access current exchange rate data. You can use the online transfer calculator on the Wise website to find out exactly how much a transfer will cost you without an account.
Transfer Funding Options: Wise only processes bank-account-to-bank-account transfers. However, it's much more flexible in how you fund those transfers than many of its competitors. You can send money directly from your bank account using a wire transfer, make an ACH payment, or use a debit or credit card. Fees vary for each option, so use the online calculator to find the best method. Note that funding a transfer with a credit card is particularly expensive, as you'll have to cover the cost of processing the transaction along with paying Wise's per-transaction fee.
Wise Mobile App: Wise offers a free mobile app for both iOS and Android. With it, you can initiate transfers, manage your account, and access the online calculator for determining transfer charges in advance. Both versions of the app have received mostly positive feedback from users and are your best option if you need to make transfers from just about anywhere.
Multicurrency Account: This account allows you to hold money in over 50 supported currencies and convert them at the mid-market exchange rate. You can manage this account from the Wise mobile app.
Wise Debit Card: For $9, you can purchase a Wise Debit Card that you can link to your bank account and use to make in-person purchases or cash withdrawals overseas. This card avoids the international transaction fees you'd have tacked on if you used your credit card outside of the US.
Business Features: Wise also offers additional features for freelancers and businesses that need to provide payroll support to overseas employees. The most useful feature is a batch payment tool that can process up to 1,000 payments at a time. Payments should arrive within one to two days in most cases, making this option faster than the normal timeframe for individual users.
Transfer Cancellations: Wise is more flexible at accepting transfer cancellations than most other providers. If you need to, you can usually cancel a transfer from either Wise's website or the mobile app.
Wise doesn't offer a telephone transfer option, so you'll need an internet connection to use its services. It also isn't designed to be used for currency trading, so you won't find options for spot contracts, forward contracts, or market orders.
Wise Money Transfer Fees & Rates
Wise has one of the most transparent websites we've seen when it comes to disclosing costs, but it doesn't provide a complete schedule of fees or rates. Instead, its website features an online calculator. Simply type in the amount of money you'd like to transfer, the currency you'll be sending, the currency to be paid to the intended recipient, and how you'll be funding the transfer. The calculator will crank out a complete breakdown of all costs associated with the transfer. You'll see how much you have to pay Wise for its service and how much your recipient will receive.
You don't need an account to use Wise's online calculator, so feel free to play around with the options and get a good idea of which funding method will be the most cost-effective. Wise guarantees the rates displayed on the calculator as long as it receives your funds within 24 hours.
Although Wise doesn't charge an exchange rate markup fee, it will charge you a small percentage of the amount transferred as well as costs based on the method you use to fund the transfer. Wise's fees generally range between 0.4 and 1.4% of the amount transferred, based on the type of currency being sent and received. The online calculator will do the math for you, so you'll know exactly how much you'll have to pay for a transfer before you initiate it.
Unlike most other money transfer services, Wise doesn't impose a minimum transfer requirement. This feature makes its service particularly useful for individuals who only need to transfer a small amount of money at a time. For US customers, your first transfer is generally limited to a maximum of $10,000 if using direct debit from your bank account. Subsequent transfers using direct debit are limited to $15,000 in most states. While most US states will allow you to transfer up to $1,000,000 when using a wire transfer, be aware that a few jurisdictions limit this amount to under $50,000. Be sure to consult with Wise's customer service before making such a large transfer.
Wise calculates how much money your recipient will receive based on the mid-market exchange rate. This rate is the one that banks charge each other when transferring money between themselves and is the lowest exchange rate available. Mid-market rates will fluctuate during the day when the currency markets are open, but you can lock in your rate for up to 24 hours for transfers in US dollars.
Unlike most other money transfer services, Wise doesn't make any money from the exchange rates since it doesn't actually exchange your funds into a different currency. Its only source of profit is the small percentage fee that it discloses through its online calculator.
Overall, Wise offers some of the lowest rates available anywhere for transfers under $10,000. For larger transfers, you might want to shop around and compare rates, as other providers might be able to offer you a better deal in some circumstances.
Sales & Advertising Transparency
Wise has an excellent website and is one of the most transparent we've ever seen. While most financial services companies see their website as merely a marketing vehicle, Wise goes very light on the sales pitch. Instead, it offers an in-depth explanation of how its services work and how much they'll cost you. There are no sales gimmicks or misleading claims, and the information provided is both clear and easy to navigate.
The company's website serves as its primary sales vehicle and the functional heart of its services. If you've decided that Wise is for you, you can quickly and easily set up your account and start making transfers without ever leaving the site. With this kind of convenience, there's no need for sales agents. If you contact someone from the company on the phone or via email, rest assured that they're functioning in a customer service role and aren't trying to sell you anything.
While you'll need an account to make an actual transfer, Wise is unique among money transfer providers in that you can access its live exchange rate data without one. Although most of its competitors will allow you to set up a free account, they usually hide their live exchange rate data until you've done so. That's because they make their money off the difference between "buy" and "sell" exchange rates and possibly charge an exchange rate markup fee as well.
Wise has a completely different business model, merely making transfers between existing pools of currency based on the mid-market rate at the time of the transfer. Because your costs are predetermined, Wise is able to fully disclose them via its online calculator, eliminating any unpleasant surprises that might occur when the transfer is processed.
Wise has an active social media presence. The company's Facebook page is particularly useful in that it allows you to sign up for an account directly rather than through the Wise website. While we think you're better off using the website to educate yourself on Wise's services and costs first, it's still a handy option.
The Wise Twitter account is frequently updated with company news and educational features. There's also a LinkedIn account that posts much of the same content found on Wise's other social media sites and is a handy reference if you're looking to apply for a job with the company.
Finally, its YouTube account includes 150 videos covering everything from marketing promotions and educational resources to testimonials from customers and employees.
Contract Length & Early Termination Fee
Signing up for an account with Wise is completely free. There are no monthly or annual fees, no long-term contracts, and no early termination fee. That doesn't mean that there's no contract at all; you'll still be bound by a set of Terms and Conditions, which is legally binding. However, Wise's contract is unlike — and much better than — anything we've seen in the fintech industry.
The US version is written in plain English and avoids all of the obtuse legalese that makes most contracts nearly unreadable except by lawyers. It's posted on the Wise website for easy access, and each section is hyperlinked so that you can find exactly what you're looking for quite easily. While it still might put you to sleep due to its length if you try to read the entire document at once, we encourage you to become familiar with it if you've signed up for an account.
Wise's Terms and Conditions allow you to close your account at any time by simply contacting customer service. There's no fee or penalty for doing so, although you'll want to transfer any remaining funds out of your account as soon as you can. Likewise, the company reserves the right to close your account unilaterally under certain circumstances specified in the agreement. Wise will give you two months' notice before doing so.
Unless you're actively using your account to launder money or for another fraudulent purpose, you don't have anything to worry about. Unlike some other money transfer services, Wise doesn't appear to close accounts for prolonged periods of inactivity.
Customer Service & Technical Support
Like many other tech-focused companies, Wise has attempted to automate its customer service function as much as possible, lowering (but not quite eliminating) the need to talk to an actual human being. The website's Support Center is a remarkably in-depth online knowledgebase and can be accessed without a Wise account.
Other support options, including live chat, email, and telephone support, require you to log into your Wise account before you can place a request with the company's support team. For customers in the United States, support hours are 8 AM to 8 PM Eastern Time, Monday through Friday.
Also, remember that while you can initiate a transfer 24/7, support won't be available after hours or on the weekend, which might lead to further delays in getting your money delivered if you encounter a glitch.
Feedback from customers regarding Wise's customer support is mostly positive. Most customers, however, don't seem to have needed to contact Wise very often.
Wise.com Reviews, Complaints, & Common Problems
Negative Wise Reviews & Complaints
Wise is not accredited by the BBB and currently has a B rating. (Note that the company is still listed as TransferWise on its profile.) The company currently shows 209 complaints from within the last three years, with 65 of those complaints filed within the last twelve months. Customers have also posted 30 reviews, with an average rating of 1.7 out of 5 stars.
While this represents a significant increase in complaint volume since our last review update in 2018, we attribute this primarily to the fact that Wise's customer base has expanded significantly in the last few years. This type of growth will invariably bring growing pains and a surge in complaints. To its credit, Wise personally addresses every complaint after it has reviewed the allegations thoroughly rather than offering a simple, cut-and-paste form letter the way many other companies do.
Common problems include the following issues:
Canceled Transfers & Account Deactivation: Some customers have experienced this problem and had their accounts closed with no warning. According to Wise, this can occur because of "security concerns, detection of multiple accounts, and conflicts with our Acceptable Use Policy." If the company believes that you are using your account fraudulently or for any illegal purpose (e.g., money laundering), it will shut your account down immediately. Customers who complain about this happening are not going to admit that they were doing anything wrong, of course. While we're inclined to believe that at least some customers who've had their accounts shut down are innocent of any wrongdoing, we have no way to determine how often this has been the case.
Delays In Completing Transfers: Another common complaint from customers concerned how long it took for their transfer to be delivered. The company's unique method of moving money among different currency pools rather than converting it can result in transfers taking longer than they would if handled by a bank or traditional money transfer service.
Positive Wise Reviews & Testimonials
Wise's YouTube channel showcases a number of video testimonials from its customers. These testimonials are generally short but come across as very authentic.
The company also has over 148,000 reviews posted on Trustpilot, with more coming in just about every hour. The company enjoys an average rating of 4.6 out of 5 stars, with 85% of customers rating it as Excellent, while another 7% assigned a Good rating. This overwhelmingly positive feedback from users is very impressive for a company that has undergone such rapid growth during the time it's been in business.
Customers praise Wise for its low overall costs, fast and efficient transfers, and excellent customer service.
Final Verdict On Wise (Formerly TransferWise)
It's entirely fair to say that Wise has disrupted the international money transfer services industry in much the same way that Square has disrupted the credit card processing industry. Its low per-transaction fees, use of mid-market exchange rates, and fully transparent pricing make it a much more affordable option than banks or traditional money transfer services for most individuals and small businesses.
If you're living in a new country and need to send money back home, Wise is, in most cases, going to be the least expensive option you'll find anywhere. Likewise, businesses that need to pay their overseas employees in their own currency will find the company's business features invaluable. At the same time, the company's services aren't quite as economical for customers who need to move very large sums of money regularly. Wise is also not suitable for FOREX trading or other attempts to dabble in the currency exchange market.
Wise earns an outstanding 5 out of 5 stars rating and our highest recommendation. If you're tired of paying exorbitant fees to the banks for your transfers and getting ripped off on the exchange rates, give Wise a try today!
---
The Merchant Maverick Seal of Approval 🏆
Wise (Formerly TransferWise)


---
After hours of in-depth research and evaluation, we can confidently recommend this brand to our readers. Get started today and see Wise (Formerly TransferWise) for yourself.
The Merchant Maverick Seal of Approval 🏆
Wise (Formerly TransferWise)


---
After hours of in-depth research and evaluation, we can confidently recommend this brand to our readers. Get started today and see Wise (Formerly TransferWise) for yourself.