Everything You Need To Know About Shopify POS Hardware: Cost, Where To Buy, & More
Read on to learn everything you need to know about Shopify hardware: what you need, how much it costs, where to get it, and how you can get the most bang for your buck if you're budget-conscious.
Expert Analyst & Reviewer

UPDATED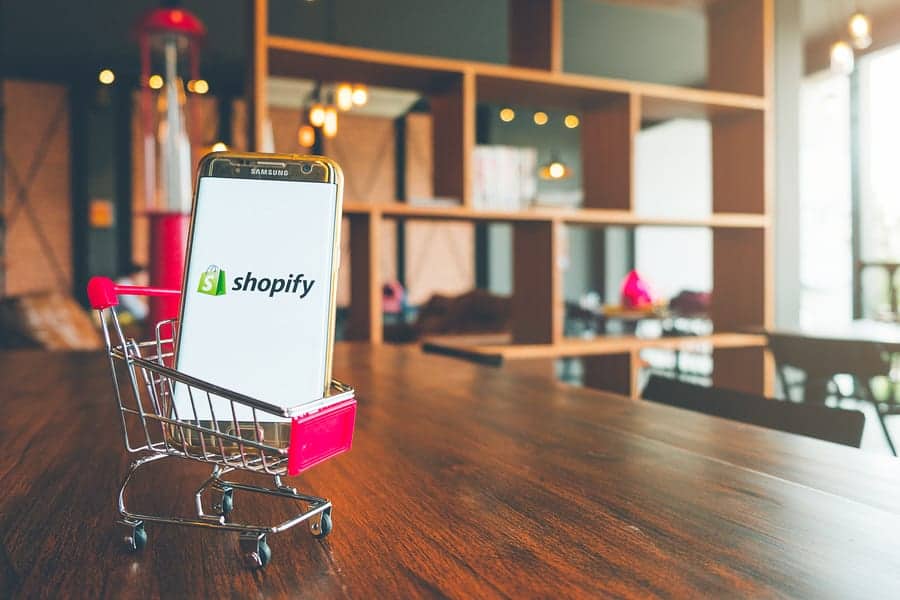 Shopify is a giant in the eCommerce world, and I admire how it's very upfront about disclosing every hardware component that its point of sale system works with. That makes it easy to source equipment on your own, purchase the right bundle from Shopify directly, or check to see if you can use any POS hardware you already own.
That said, it can take a little time and head-scratching to figure out the best Shopify hardware setup for your business. Your hardware options will depend on various factors, such as your device, your Shopify plan, your credit card processor, and what country you live in. Your particular selling needs will also determine your hardware needs — for example, cashless businesses won't need a cash drawer.
Read on to learn everything you need to know about Shopify hardware: what you need, how much it costs, where to get it, and how you can get the most bang for your buck if you're budget-conscious.
What Are My Choices For Shopify Hardware?
Shopify offers a variety of options for hardware. Here is some information about supported POS equipment and accessories.
Devices
Shopify POS is optimized for iPads for in-store selling and iPhones for mobile sales.
You can operate an Android version of the app on Android tablets or phones, but it does not have as many features or hardware options as the iPad or even the iPhone version. For example, you can't process offline sales with Android, and the POS hardware bundles Shopify sells are all made for iPads. You also can't switch to the "all-new Shopify POS" version of the app unless you're using an iPad or iPhone (Android users will have to use "Shopify POS Classic"). If you do decide to run Shopify POS on Android, make sure that whatever hardware you purchase can work with your device.
Shopify does not sell iPads or tablets directly; you'll have to buy your tablet elsewhere. For the best hardware compatibility, you're going to want to buy the latest iPad Air, iPad Pro, or iPad Mini. If you have a lot of products and/or product variants, an iPad Air or Pro will provide superior speed, with the larger iPads providing the most processing power. For maximum performance, get the iPad Pro 12.9″.
Card Readers
If you process payments using Shopify Payments in the United States, you can choose from the following two Bluetooth-connected card readers, which must be sourced from Shopify directly:
In the past, Shopify also offered swipe-only card readers that plugged into the audio jack or lightning port. Note that these readers are no longer available from Shopify's US hardware store (though they are still available in Canada). US merchants can still use a previously purchased Shopify plugin swiper, but Shopify will not replace the reader if it stops working.
Shopify is also compatible with external payment processors (for an additional fee). If you use a processor other than Shopify Payments, you need to use the card reader you purchase or rent from that processor.
If your store is not located in the US, you will have different card reader options; check Shopify's help center to see your options.
iPad Stands
Shopify supports the following iPad stands and model numbers:
@Rest iPad Stand: HDAR2 or H234
WindFall Stand For iPad Air (& iPad Pro 9.7″): HDWFA1 or H236
WindFall Stand For iPad Mini: HDWFM01 or H434
Shopify also sells its own branded iPad stands. If you want to attach your stand to the counter, you can also purchase an optional mounting kit from Shopify.
Cash Drawers
Here are the cash drawers and associated model numbers Shopify POS supports for US merchants:
APG Vasario 329: VB320-BL1616
Star Micronics 13″: 37964220 and 37964180
Star Micronics 16″: 37965600 and 37965590
Windfall Cash Drawer: HDWFCDA and H225
Receipt Printers
Shopify POS supports Bluetooth, Wi-Fi, LAN, and USB receipt printers, including the following:
Star Micronics TSP100IIIBI: 39472110 (Bluetooth)
Star Micronics TSP650IIBI: 39449871 (Bluetooth)
Star Micronics TSP100IIIW: 39464790 (Wi-Fi)
Star Micronics TSP100III LAN: 39463110 (LAN)
Star Micronics TSP100USB: 39461110 (USB)
Barcode Printers & Scanners
Many retail stores use barcodes for their inventory items. With barcode printers and scanners, you can easily print and scan 1D barcodes (standard barcodes) and also 2D barcodes (QR codes). As follows are the barcode printers and scanners Shopify is compatible with.
Barcode Printers
Dymo LabelWriter 450: 1752264
Dymo LabelWriter Wireless Printer: 2002150
1-D Barcode Scanners

Socket Mobile S700: CX3360-1682 or CX3397-1855
Socket Mobile 7Ci: CX2870-1409, CX2895-1508, CX2885-1484, CX2883-1480, or CX2887-1486
2-D Barcode Scanners
Socket Mobile S740: CX3431-1881 or CX3419-1838
Socket Mobile 7Qi: CX3308-1528, CX3316-1536, CX3312-1532, CX3310-1530, CX3314-1534
All-In-One
Rather than purchasing your iPad stand, cash drawer, and receipt printer separately, you can opt to purchase a Star Micronics mPOP™ all-in-one kit, which includes an iPad stand along with a combined cash drawer and receipt printer and internal power supply.
Choose from the following models:
Star® mPOP™ Basic: 39650211 or 39650011
Star® mPOP™ With Scanner: 39650310 or 39650110
Bundles
Shopify has several hardware bundles for sale on its website. Buying a bundle can be an easy, cost-effective way to get all the equipment you need and make sure you get the right stuff.
Here are all of the Shopify bundles and a list of what you get with each one. Note that none of the bundles include an iPad, and the Star bundles do not include a card reader.
Shopify Retail Kit
1 x Shopify Tap & Chip Card Reader
1 x Shopify Dock for Tap & Chip Reader
1 x Shopify Retail Stand for iPad
1 x Shopify Mounting Kit
1 x Shopify Mini Dock Cable
Custom Kit
1 x iPad Stand
1 x Cash Drawer
1 x Receipt Printer
1 x Chip & Swipe Card Reader
In the Custom Kit bundle, you can choose the form factor of the stand to suit your iPad as well as the color of your iPad stand, cash drawer, and printer (black and white). I wish this bundle included the option of a tap-and-chip reader to accept contactless credit cards and ApplePay, but I suppose you can just purchase that separately from Shopify if you want to accept contactless payments.
Since Shopify's bundled hardware kits do include Shopify card readers, you must use Shopify Payments if you want to use one of these bundles.
Star® mPOP™ Basic

Star Micronics mPOP™
Universal tablet stand
Internal power supply included
Star® mPOP™ With Scanner

Star Micronics mPOP™
1D Scanner
Universal tablet stand
Internal power supply included
Since the Star mPOP bundles do not include a Shopify card reader, you can use them with an external payment processor.
Which POS Hardware Works With Which Shopify Plan?
Shopify's monthly software plans can be confusing, so please read this section carefully.
All Shopify plans, aside from the Shopify Starter ($5/month) plan, work with Shopify's card readers, starting with the Basic Shopify plan ($29/month).
However, the version of the app you're using with your plan matters too. For example, if you're using the older Shopify Classic version of Shopify POS, you'll need to switch to the "Shopify" plan ($79/month) or higher to connect any other POS equipment, including a cash drawer, receipt printer, or barcode scanner.
If you upgrade to the "All-New POS" version of Shopify, you can connect whatever hardware you want. That means you can connect a cash drawer, receipt printer, mPOP, etc. Once you upgrade to the new Shopify POS, you can connect any Shopify hardware on any Shopify plan besides Shopify Starter.
The new POS version also includes the ability to track hardware connectivity for all of your Shopify POS hardware from within the app so that you can troubleshoot easily.
One more thing to keep in mind is that when you update to the new POS version, you will also automatically be upgraded to the new Shopify POS Pro subscription add-on. The add-on includes advanced features, such as unlimited registers and omnichannel selling features that include giving customers the ability to buy in-store and having the item shipped to their home. You'll be charged an additional $89/month (plus your Shopify plan fees) if you want to keep the Pro subscription add-on, but as long as you stay on the new POS version, you'll be able to keep your hardware integrations.
How Much Does Shopify Hardware Cost?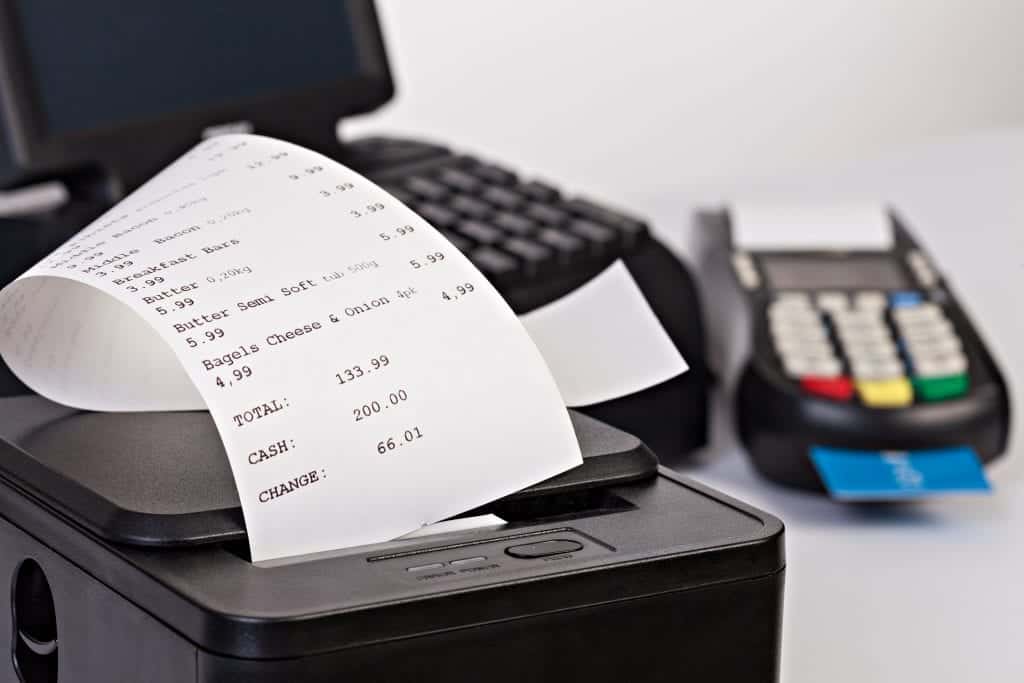 Below, you can find pricing for various Shopify equipment from Shopify's website. Depending on your setup, you can start selling on your phone or tablet for little as $29. If you want a full countertop register with a cash drawer, receipt printer, etc., you can save by buying a bundle, which you should be able to get for somewhere around $500, plus the cost of your iPad. You have the option to purchase your POS hardware components separately or as part of a bundle.
Shopify also offers the option to purchase certain hardware in monthly installments via Affirm Financing.
Shopify Card Readers
Shopify Tap & Chip Card Reader: $49

Shopify Dock for Tap & Chip Reader: $39
Shopify Tap & Chip Case (For iPhone X/Xs): $19

Shopify Chip & Swipe Reader: $29
Shopify iPad Stands
Shopify Retail Stand For iPad: $149
Shopify 9.7″ iPad Swivel Stand: $139
iPad Mini Stand: $119

iPad Stand 10.2″: $129

iPad Pro Stand 12.9″: $169

iPad Pro Stand 12.9″ (3rd Gen): $169
Shopify Cash Drawers
13″ Star Micronics Cash Drawer: $139
16″ Star Micronics Cash Drawer: $139
Shopify Receipt Printers
Star Micronics Bluetooth Receipt Printer: $349
Star Micronics Wi-Fi Receipt Printer: $359
Star Micronics Wired Receipt Printer: $289
Shopify Hardware Bundles
Shopify Retail Kit: $229
Custom Kit: Starts at $539

Star® mPOP™ Basic: $439

Star® mPOP™ With Scanner: $569
You can also purchase various other POS equipment from Shopify's website — barcode scanners, receipt paper, and other accessories. All pricing is listed on Shopify's online hardware store.
Can I Buy Third-Party Hardware For Shopify POS?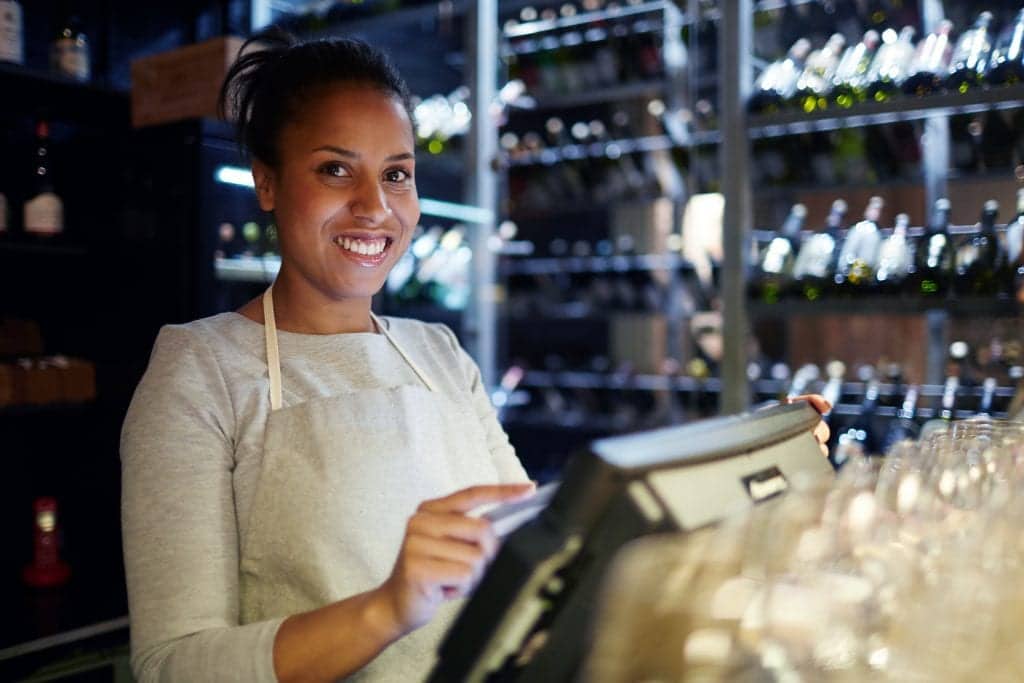 Yes, you can purchase Shopify-compatible POS hardware from a third party, except for card readers, which you must buy from Shopify directly. Since Shopify gives you the exact model numbers of the equipment you can use, it should be easy to do comparison shopping for items, such as iPad stands, cash drawers, and barcode scanners, on Amazon, Staples, or even eBay. Shopify's hardware prices are pretty good, but it may be possible to find a better price for certain items elsewhere — just make sure you verify the item model number to ensure compatibility.
One benefit of purchasing equipment directly from Shopify is that Shopify offers 24/7 support for that hardware and risk-free 30-day returns. A third-party hardware vendor may not provide those same protections. And even if that vendor does offer support, it's generally better to receive POS hardware support from your POS software company because it will have a better understanding of how the hardware interacts with the software and payment processing system.
An example: you can buy the Star® mPOP™ Basic bundle on Shopify for $439, which includes 24/7 support from Shopify, free shipping, free 30-day returns, and a two-year manufacturer warranty. The lowest price for this same bundle on Amazon is $444.74, with free shipping — but no support, return policy, or warranty to speak of. POSGuys sells the same bundle for almost $200 more at $625, with free shipping, free 20-day returns, a two-year manufacturer warranty, and lifetime support from POSGuys. Finally, Staples offers the bundle for $20 cheaper than Shopify at $419, but you'll have to pay another $49.99 for a two-year Staples Protection & Tech Help plan.
Shopify also offers financing options for some of the pricier hardware items, such as receipt printers, label printers, iPad stands, and hardware bundles. Third-party sellers may or may not offer equipment financing, but if you do finance your POS hardware, it's important to make sure you're getting fair terms on that financing.
How Do I Get The Best Deal On Shopify Hardware?
So how can you get the best prices on Shopify POS equipment and avoid overspending but still get the maximum functionality?
First, take a close look at your needs to make sure you don't get more than what's necessary (if you don't use barcodes, you won't need a barcode scanner; if you don't accept cash, you won't need a cash drawer). You'll also need to ensure that POS hardware is compatible with your device, Shopify plan, and Shopify version. Go through the Shopify hardware website and price out a few different scenarios, including the cost to buy items individually and how much it would be to purchase that hardware as a bundle.
You can also shop for hardware on non-Shopify websites, but just make sure you check the vendor's return and support policies and keep in mind that Shopify won't be able to help you if your hardware doesn't work as expected.
Interested in learning more about Shopify and how you can use this software to propel your business? Check out the following resources: