Business Flexibility Helps Yoga Studio Thrive
Rachel Lundberg's alignment based yoga studio YogaOAK & teacher training school is working hard to spread the message that yoga is for every body!
Expert Analyst & Reviewer

UPDATED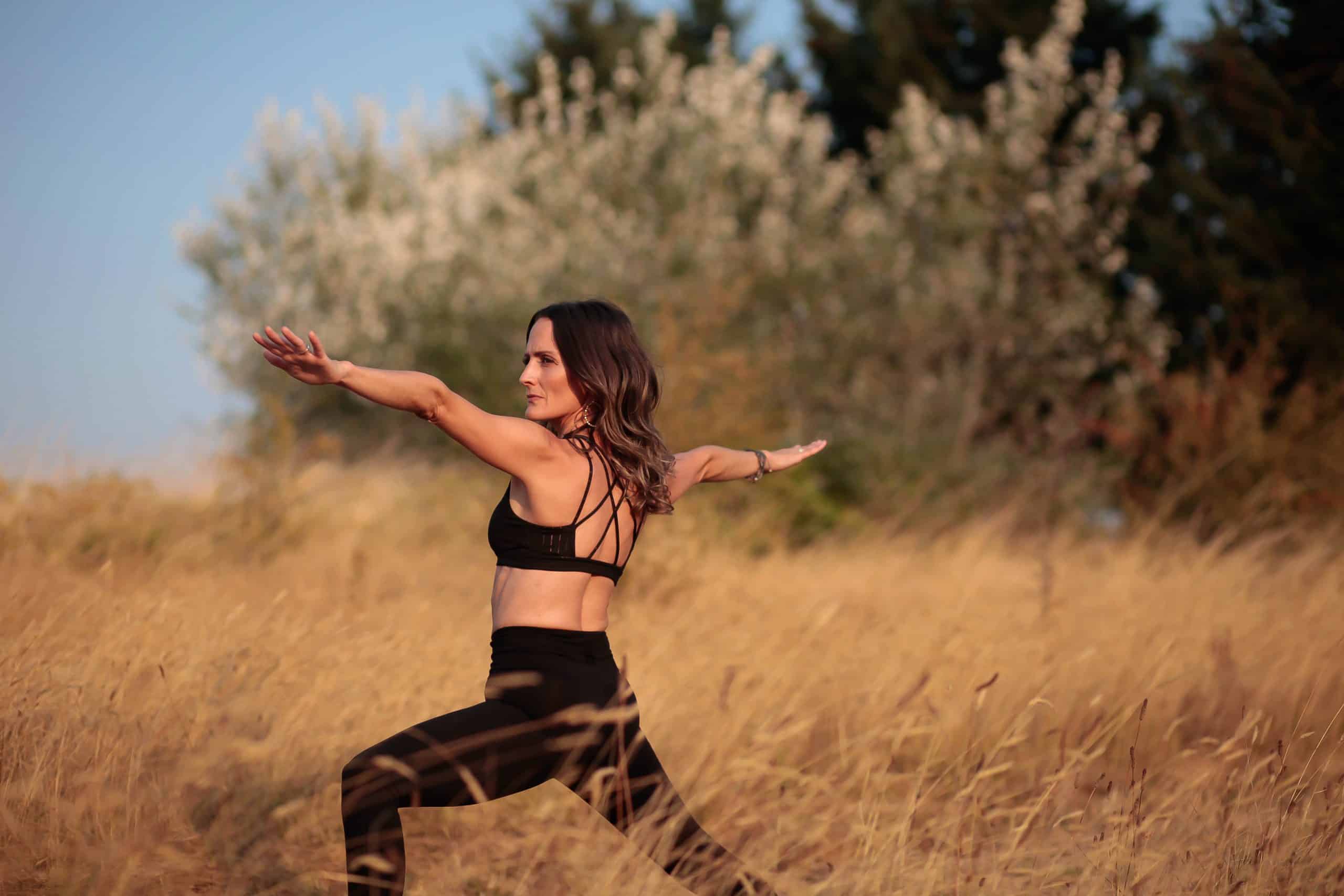 As a certified yoga instructor and practitioner, Rachel Lundberg knows a thing or two about flexibility.
So in a way, her views on the COVID-19 pandemic are not surprising. Despite the disruptions to business and daily life, she's grateful for the opportunity the pandemic gave her to take her business, YogaOAK, in an unexpected and ultimately beneficial direction.
Lundberg had been working as a yoga instructor, teaching people of all ages, for more than 15 years when the pandemic hit in early 2020. Since 2015, she was also running a training program, teaching others how to become yoga instructors. She was training at the highest levels possible, at 200 and 300 hours, through the National Yoga Alliance, and not really looking to make a change.
"The studio I was working with was in a transition period, moving from one location to another," she said. "I coordinated all the classes, and I already had my own website. I was already set up for success when it come to running things in the pandemic. We had to cancel many of those classes, and everyone was scrambling around, wondering what to do."
Seeing an opportunity, Lundberg took it, creating a virtual online yoga studio that played to her personal and professional strengths.
"During 2020, all the studios I was working at had to pivot to an online platform," she said. "Luckily, I had already been playing in an online world. I'd already created some virtual courses that were available for purchase. I've always been comfortable on screen. I've done sessions with a cinematographer. I was already really comfortable. I think within a week or two I was online."
The reaction to her online courses was encouraging.
"Once I started teaching virtually for other studios, I started offering other classes with me, through Eventbrite. I had so much interest, I thought 'Why not create my own studio?'"
She knew she didn't want a brick-and-mortar location. But she did want to run YogaOAK in an otherwise traditional way.
"We run just like a studio. We have classes you can attend live, and each class is also recorded to our video library. That's one leg of my business," she said.
In addition to classes, Lundberg is continuing her teacher training program. The third part of her business continues to be private lessons with Lundberg herself, both for individual clients and for teacher trainees.
The First Challenge: Technology Choices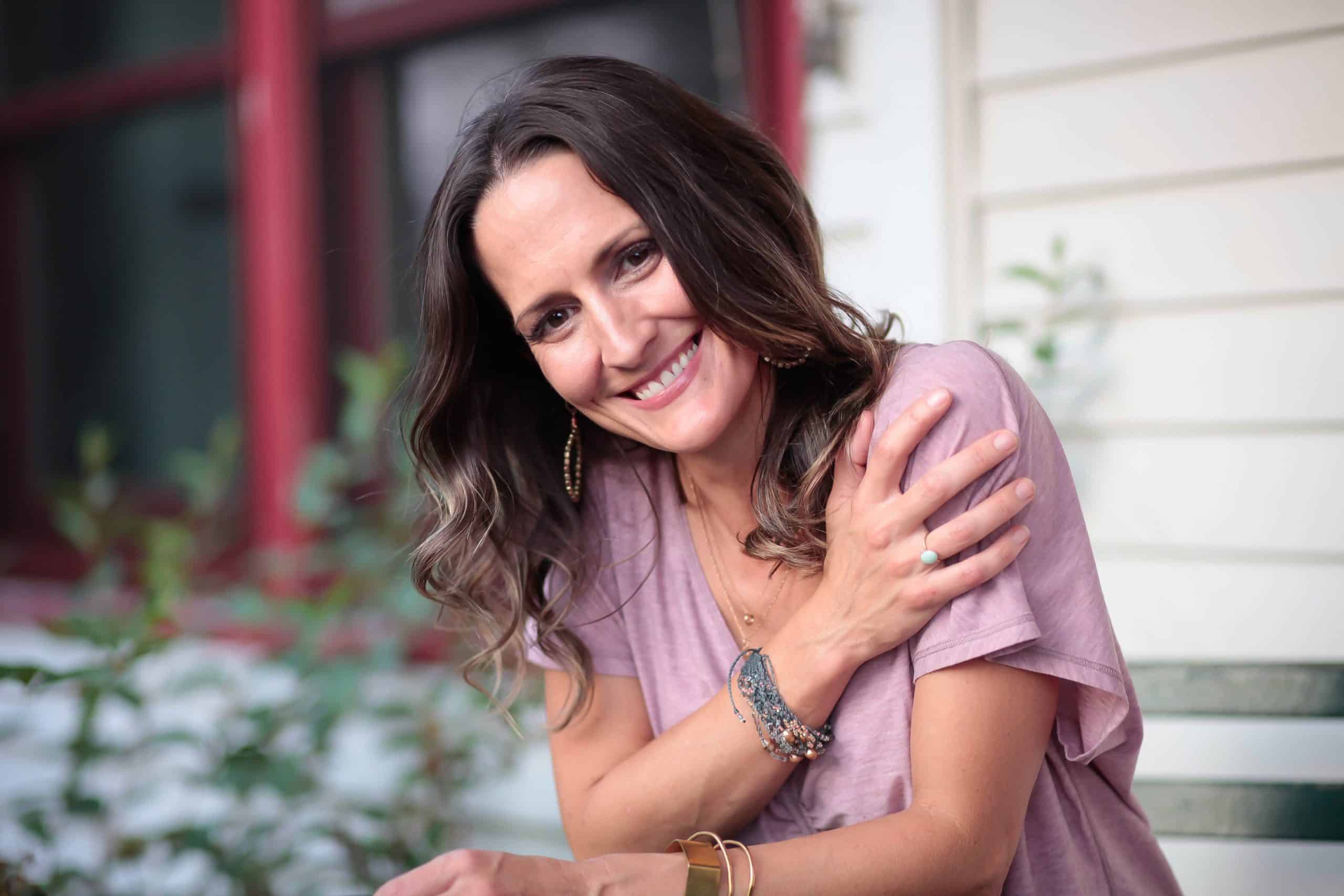 With a business plan in place, it was time to face the first challenge in getting YogaOAK off the ground: technical logistics.
"Finding the right platform was a big challenge," Lundberg said. "The right platform to offer classes, record them, video storage, automatic emails, links to Zoom."
With experience offering classes online, sticking with Zoom was an easy decision. The rest took some research. Ultimately, she settled on her choices.
"I used Wix for my website, video storage, and content storage," Lundberg said. "I use Kajabi primarily to create courses. It's also fully equipped with click funnels. It's all-in-one. I find Wix easier to use, but Kajabi has everything in it, whereas with Wix you have to plug things in."
Even with the right tools, the technology challenge is ongoing.
"Every time we offer an online class, it has to be downloaded and placed in our video storage platform, and attached to all the platforms our subscribers have access to," Lundberg said. "Ultimately, we need some kind of search engine, where people can personalize their experience more."
That means Lundberg has had to do more stretching personally, as she expands her studio's technological capabilities.
"I use PayPal and Stripe. Those are mostly run through the web platforms," she said. "I love Canva for content creation. It's a really beautiful site to use. Of course, I use YouTube; I store videos there. I don't really have a public channel."
That could change, eventually. Lundberg has big plans for the programs YogaOAK eventually will be able to offer. She envisions recording evergreen material and making it available online, at any time.
"They can attend it live, they can buy it on replay," she said. "We'll be bundling packages, like lower back for example."
Building A Business On Eight Legs
Yoga is more than movement, Lundberg explained.
"If you really dive in, you learn that yoga has eight limbs," she said. "One of them is movement, only one. The other seven are different pathways to connect more. Each of us finds our entry point. For the west, the main entry point has been through movement. Ultimately, it's meant to guide you toward your inner world. To me, yoga is life. It's how you live your life, it's how you choose to show up in the world."
YogaOAK offers instruction on more than movement, however. Though Lundberg is the sole proprietor, for now, she works with three other instructors, two of whom are graduates of her teacher training program. With different specialties, the instructors work together to provide a full yoga experience. Lundberg says that although many people begin practicing yoga with movement, they often keep learning. "People find, over time, there's more. They want to explore more of who they are and how to live their best lives."
People find, over time, there's more. They want to explore more of who they are and how to live their best lives.
Lundberg even has found ways to connect with people who say they don't like yoga.
"Yoga is the union of body, mind, and spirit. It doesn't have to look any specific way," she said. "When I meet people and they say, 'I hate yoga,' I say, 'What do you like to do?' If they say running, I ask, when you're running, do you feel that sense of connection? That's your yoga."
In the YogaOAK studio, Lundberg is focused on the yoga of alignment, which encompasses not just movement but also, she says, the things that make you excited about life and your body. "When you're in alignment, things flow easily and rapidly and fluidly. That is our greater vision. Anyone who steps into our virtual doors will find resources that speak to them, ways they can connect and reconnect with what makes them happy."
When you're in alignment, things flow easily and rapidly and fluidly. That is our greater vision. Anyone who steps into our virtual doors will find resources that speak to them, ways they can connect and reconnect with what makes them happy.
She envisions bringing in specialists to offer classes based on the collective interest. That includes opportunities like women's health and even sensuality.
That ties into her plans for developing her teacher training program, too.
"I envision different areas of training: meditation, philosophy, physical therapy, women's health, all with a foundation in the movement practice," she said. "What we are going to be able to offer, with the people that have come through my (teacher training) program and their breadth of knowledge and experience, I already have a whole pool of people. I feel really fortunate in that regard. We can offer yoga for diabetic patients, yoga for healthy, mindful eating, yoga for osteoporosis, chronic pain, women's pelvic health or women's health in general, just so many really cool projects that have become seeds for a niche business."
Growing, Expanding, Seeking Support
As Lundberg's studio expands, she has learned to recognize that she can't do it all herself. For one thing, as she plans for growth, she's looking for areas she can hand off to others.
"The software platform I have chosen can support growth," she said. "Right now, Wix is fine. It's pretty hands-on, though, which I'm not going to want to do if I have a thousand people signing up. Streamlining that is going to be one of my biggest opportunities. I'm going to need to be available, not doing all the daily stuff."
She's taking a structured approach to her studio's growth, and not just winging it. That's because she applied for a grant and, while her application ultimately was not successful, the experience of applying proved valuable in itself.
"I had to do a three-year projection," she said. "The first step was to hire an assistant. From there, we'll start bringing in more people who are offering more themes. There will be more to come."
Thanks to a small investment the studio received, Lundberg is adding an assistant through an organization called Outsourced Doers. The group connects virtual assistants with female entrepreneurs around the world. Lundberg's "doer" will work full-time, remotely, from the Philippines.
It's a natural next step in a career path Lundberg never really planned for.
"The virtual studio was never on my radar. I almost bought my mentor's brick-and-mortar when she was ready to retire five years ago. It didn't happen, thank goodness," she said. "When I started my teacher training program, I was so passionate about it. It's been such a success. It's been attended by doctors, physical therapists, people who already have a ton of training and want to add this. Seeing it be so successful and so well received, people using it out there in the real world, means more people having access to yoga that works."
Lundberg herself, and her approach to the changes the pandemic wrought on her business plans, embody her studio's vision for healthy living.
"Yoga teaches us that a flexible body is a flexible mind. If you're on a rollercoaster ride, if you can soften into the ride, that's a personal philosophy," she said. "We really teach people to soften into wisdom, soften into what their body is saying to them. They can soften themselves into what can happen to them. It's been fun the whole time."