ERC Specialists Review
Looking for a company to help you file and claim your employee retention tax credit? ERC Specialists is quick, easy, and has competitive fees.
Expert Analyst & Reviewer

UPDATED
Advertiser Disclosure: Our unbiased reviews and content are supported in part by
affiliate partnerships
, and we adhere to strict
guidelines
to preserve editorial integrity.
ERC Specialists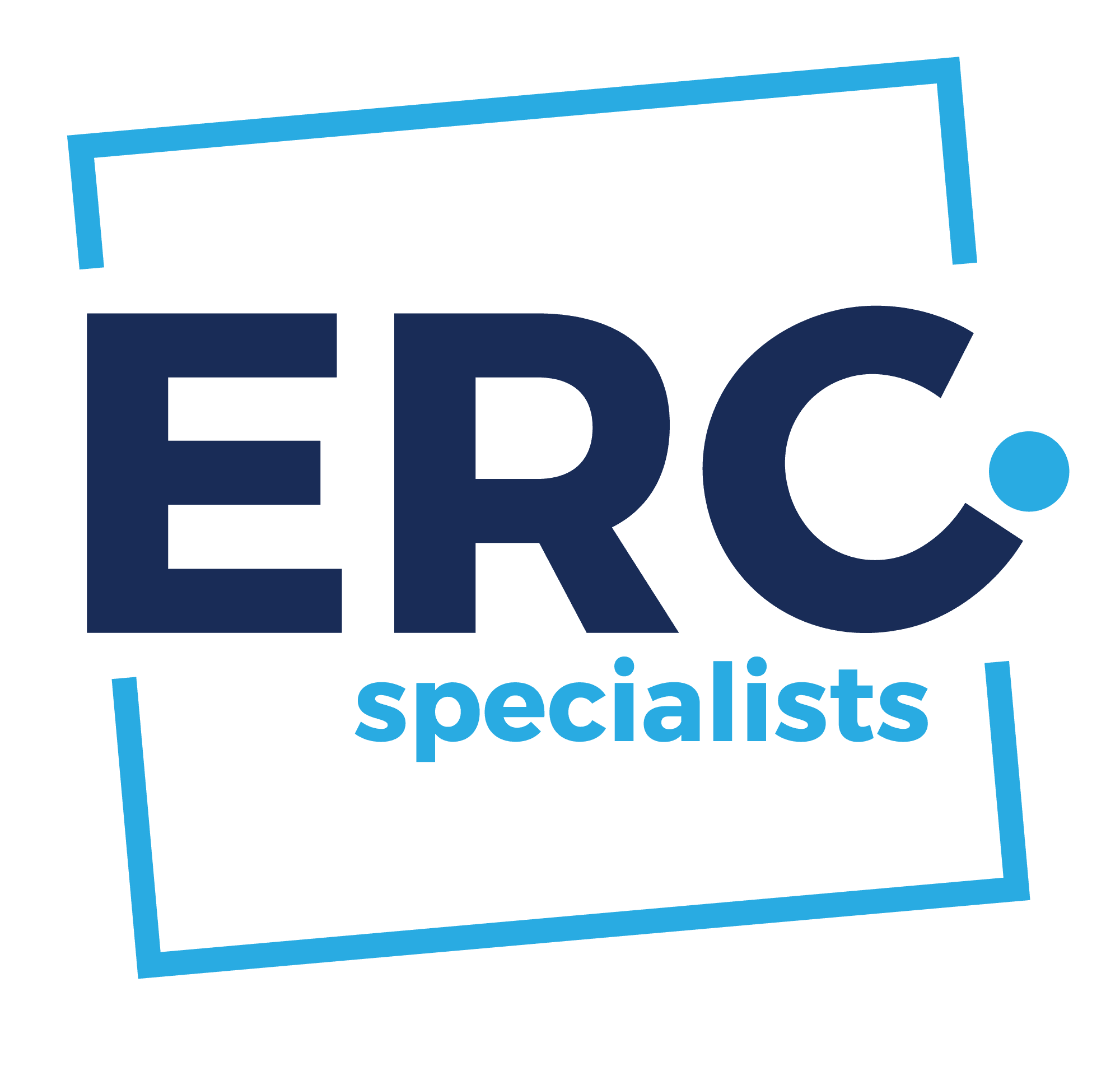 ERC Specialists At A Glance
ERC Specialists focuses solely on the Employee Retention Tax Credit, allowing it to maximize ERC refunds for its clients.
ERC Specialists uses an easy and secure four-step process to claim the ERC on behalf of business owners.
ERC Specialists has earned praise from its clients for simplifying the ERC claim process and remaining professional and communicative throughout.
---
Pros
Competitive fees
Excellent customer support
Fast & easy ERC claim process
Secure online portal
Cons
No support for other business tax credits
Phone hold times can be lengthy
What Is ERC Specialists?
ERC Specialists is a specialty tax service company that helps business owners claim the Employee Retention Credit (ERC). ERC Specialists takes the guesswork out of 200+ pages of ERC tax code by helping eligible business owners calculate the ERC and claim the credit.
ERC Specialists has over 40 years of experience with payroll taxes and uses the expertise of its tax experts and attorneys to help businesses of all sizes claim the ERC through a simple and quick four-step process, which is why it is one of the best ERC companies for getting your funds.
ERC Specialists walk business owners through every step of the process: they help you apply for ERC and file claims efficiently while keeping the lines of communication open until clients receive their refunds.
ERC Specialists Services
Unlike other companies that also perform accounting, bookkeeping, and tax preparation services, ERC Specialists — as the name suggests — specializes solely in ERC claims. In fact, ERC Specialists claims that a large number of its clients came to them after working with CPAs.
The experts at ERC Specialists focus solely on understanding and applying the ERC tax code. Without any other distractions, ERC Specialists use this knowledge to help its clients maximize their ERC refunds.
ERC Specialists Fees
ERC Specialists' fees range from 10% to 15%. These fees are pretty standard when compared to its competitors.
The amount of your fee varies based on how you opt to pay. If you pay upfront, you'll pay 10% of your total ERC refund. If you opt to have the fee deducted when you receive your refund, you will pay 15% of the amount of the refund. ERC Specialists offers a 100% money-back guarantee if you've paid upfront and the IRS does not release your credit for any reason.
ERC Specialists Features
ERC Specialists isn't just another business that added ERC claims to its list of services. This company specializes in ERC claims, helping its clients get the maximum ERC refund they're due. Businesses that are looking for a more all-in-one tax or accounting solution may find ERC Specialists' offerings to be a bit lacking.
However, businesses that solely want an experienced ERC team to help with claiming the ERC credit won't be disappointed in what ERC Specialists has to offer.
Standout features of working with ERC Specialists include:
Maximum ERC Refunds: Because ERC Specialists only deals with ERC claims, it claims that it averages a 10% to 20% higher return than CPAs that don't have as much experience with the ERC program.
Free Analysis: ERC Specialists will perform a free, no-obligation analysis to calculate your ERC. After your analysis, ERC Specialists discloses its fee so you can determine if you wish to move forward with the service.
Application Status: Clients can easily log in to check the status of their ERC refunds.
Online Portal: ERC Specialists has a secure portal that can be used to upload payroll records or access copies of Form 941-X.
ERC Resources: ERC Specialists offers a number of resources on its website to help small business owners better understand the company and the ERC program. These resources include FAQs, a summary table breaking down the requirements of the ERC, and a company blog focused on the ERC program.
ERC Specialists ERC Refund Process & Timeline
ERC Specialists has an easy four-step process to claim your ERC refund. You start the process by filling out an online form to determine if you qualify for ERC.
Next, you will upload your supporting documentation through ERC Specialists' secure online portal. Once all information has been received, ERC Specialists will conduct an analysis to determine eligibility, as well as the amount of your refund. ERC Specialists will let you know the amount of your refund as well as its fees. After signing an agreement, ERC Specialists will send your amended returns to the IRS. This process takes approximately two to three weeks.
Next, the IRS will process your refund. It's important to note that the IRS currently has a backlog of amended returns and has given an estimated turnaround of at least 20 weeks. ERC Specialists has no control over this timeline.
Once your claim has been processed, the IRS will issue a check and you will have access to your funds.
ERC Specialists Customer Service
| ERC Specialists Support | Availability |
| --- | --- |
| Phone Support | |
| Email Support | |
| Support Tickets | |
| Live Chat | |
| Dedicated Support Representative | |
| Knowledge Base or Help Center | |
| Videos & Tutorials | |
| Company Blog | |
| Social Media | |
While you can contact the company by phone or email, the company has set up a self-service portal that can be used to upload documentation, check the status of your ERC refund, and perform other tasks. Clients have noted that emails are generally responded to promptly, and representatives reached by phone are friendly and helpful.
ERC Specialists has a number of helpful resources on its website, including a FAQ section, knowledge base, and company blog. ERC Specialists also has profiles on Twitter, Facebook, and Instagram.
ERC Specialists Reviews
ERC Specialists has an overall positive reputation among its clients. The company has received 4.5/5 stars based on 140+ Google reviews, features testimonials on its website, and has a handful of five-star reviews on its company Facebook page.
Negative ERC Specialists Reviews & Complaints
There are very few negative reviews of ERC Specialists, and it appears that ERC Specialists is prompt in responding to negative reviews. Some of the complaints voiced by clients include:
Long phone hold times
High fees
Positive ERC Specialists Reviews
ERC Specialists receives overwhelmingly positive reviews, with clients raving about:
Easy-to-use platform
Excellent communication
Professional & knowledgeable team
Fast & efficient ERC claims
The Final Verdict Of ERC Specialists
ERC Specialists focuses on one thing — ERC refunds — and it does this well. ERC Specialists works with businesses of all sizes that had employees in 2020 and 2021 and may qualify for the ERC.
While some clients may be looking for companies that offer other financial services like accounting, bookkeeping, or additional tax services, business owners solely focused on maximizing their ERC refunds will find what they're looking for with ERC Specialists. ERC Specialists has an easy and efficient ERC refund process and has competitive rates for its services.
ERC Specialists has a great public reputation, with users frequently praising the company's excellent communication, knowledgeable staff, and easy refund process. Current and past clients that were previously told they wouldn't qualify for ERC or were given a lower calculation were also pleasantly surprised by the refunds that they actually qualified for when using ERC Specialists. Overall, ERC is really building a name for itself among other companies that specialize in ERC funding.
ERC Specialists FAQs
---
Try A Top Pick For Payroll
ADP Payroll


---
We like ADP Payroll for its advanced employee management, strong payroll features, and great customer support. Get three months free when you sign up through our links! Get Started.
Try A Top Pick For Payroll
ADP Payroll


---
We like ADP Payroll for its advanced employee management, strong payroll features, and great customer support. Get three months free when you sign up through our links! Get Started.
To learn more about how we score our reviews, see our
Accounting Software Rating Criteria
.