PEX Review
This PEX review will look into PEX pricing, features, perks, and more, to help you decide if the PEX card is a good fit for your small business.
Expert Analyst & Reviewer

UPDATED
Advertiser Disclosure: Our unbiased reviews and content are supported in part by
affiliate partnerships
, and we adhere to strict
guidelines
to preserve editorial integrity.
Pex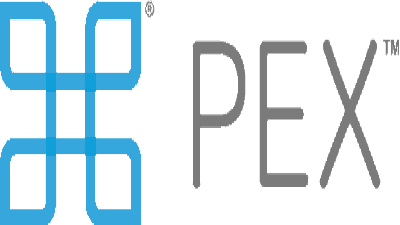 Business Size
Up to 150 employees
Pex At A Glance
Prepaid, reloadable corporate card alternative
Physical, digital, & virtual prepaid cards
Expense management tools
---
Pros
Free trial
Spend controls
Employee cards
Expense management tools
Full API access
Cons
Set up fees & monthly fees
Limits on free employee cards
No ATM access
Foreign transaction fees up to 1.5%
What Is PEX?
PEX is a financial product that includes a corporate spending card in addition to spend-management and expense control tools. This PEX review will look into PEX pricing, features, perks, and more, to help you decide if the PEX card is what your business needs.
PEX differs from other corporate cards in that it's a prepaid card, rather than a charge card. Users load employee card with funds, which employees can spend according to controls placed on their individual cards. PEX includes virtual as well as physical cards and can be added to digital wallets as well. PEX differs from other corporate cards in another important way: the fees it charges users. How much will using PEX cost your business? And does the PEX corporate card deliver any rewards to offset those costs? Let's take a look.
PEX Rewards & Perks
Although this PEX review is focused on the PEX corporate card, it's important to note that PEX is not just a corporate card.
At its heart, PEX is a full-stack payment platform, capable of processing millions of payments each day. Because of this distinction, it's perhaps unsurprising that the PEX card does not come with any notable rewards or perks.
However, we note that this stands in stark contrast to other corporate card + payment platforms like those included in our best corporate credit cards list. That list includes Ramp, Brex, Divvy, and Rho, all of which offer some combination of cash back rewards, valuable partner perks, and even travel rewards in addition to their spend management and payment platforms.
You can link PEX to a number of other software products, including integrations with Zapier and QuickBooks. Some PEX users will also have full API access for customization, depending on their subscription level.
PEX Pricing & Fees
| Annual Fee | N/A |
| --- | --- |
| Account Fee | Starting at $75 |
| Global ACH Fee | $0 |
| Wire Transfer Fee | $0 |
| Foreign Transaction Fee | 0.8%-1.5% |
| Additional Cards Fee | Starting at $2 |
PEX pricing again stands out from others in the increasingly crowded corporate card field. PEX offers two types of subscriptions, for businesses and for nonprofits. Nonprofit accounts cost between $30-$80 per month and include 20 or 100 cards, depending on your plan level. If you want extra cards, you'll pay between $0.80-$1.60 each.
PEX allows most users a 60-day free trial. After that, you'll need to choose from business plans priced in three tiers. Here's a quick sketch of each plan:
CORE: $75 monthly subscription fee, can be waived in months where you spend $50,000+ on your PEX card. The CORE plan includes up to 20 card accounts, with additional cards costing $4 each.
PRO: $200 monthly subscription fee can be waived in months where you spend $50,000+ on your PEX card. The PRO plan includes up to 100 card accounts, with additional cards costing $2 each.
INFINITE: $300 monthly subscription fee that may be waivable; contact PEX for details. The INFINITE plan includes up to 150 card accounts, with additional cards costing $2 each.
Each plan tier includes a different combination of features in categories like live expense management, PEX Data Engine, team management tools, scalability, training, and support. A trial is available, starting at $8/month, that lets users test the CORE plan on a per-card basis without starting a full subscription.
PEX Eligibility Requirements
| Requirement | Eligibility |
| --- | --- |
| Business Type | All |
| Minimum Annual Income | N/A |
| Credit Score | N/A |
| Location | US-based |
| Personal Guarantee | |
Available only to US-based businesses, PEX puts no other restrictions on businesses interested in using PEX tools including the PEX card. That means you can apply to PEX as any type of business, from sole proprietorships all the way up to corporations.
There are no income or cash-holdings requirements with PEX either, and although you'll need to include your Social Security number in your application (both to confirm your identity and to ensure compliance with the USA PATRIOT Act), you won't be subject to a credit check of any kind. PEX says applications typically are processed within one to three business days, and once approved you'll be able to order PEX cards for yourself and employees right away. Physical cards arrive within 8-10 business days, with expedited service available for a fee. PEX for digital wallets and virtual card payment options can be used to access funds sooner.
You'll find no account minimums on your PEX account, and no limit to the amount you can have in your PEX account. However, the maximum balance for any single PEX card is $25,000.
PEX Features
| Feature | Availability | Summary |
| --- | --- | --- |
| Cards | | Physical & digital Visa prepaid cards |
| Card Controls | | Group & individual rules |
| Card Benefits | | No traditional benefits |
| Spend Tracking | | Real-time tracking |
| Bill Payment | | Full-stack payment platform |
| Mobile Apps | | For iOS and Android |
PEX delivers all the features you'd expect to see in a full-stack payment platform. As a corporate card, PEX performs well, too, with one glaring exception. PEX is a prepaid debit card designed for corporate use, not a credit card. Although there are many businesses that will benefit from using PEX, they will not see any traditional credit card benefits, such as points earned or cash back on spending.
So why choose PEX? Aside from the strength of its expense management and spend management tools, the PEX Card offers a scalable corporate card solution to businesses that might not qualify for a typical corporate card. Because PEX is a prepaid card, you won't need to undergo a credit check, meet high cash-on-hand or annual sales requirements, or put up a personal guarantee. And it's available to small businesses, including sole proprietors, and not just corporations like most other corporate cards.
Here are some of the strong features PEX delivers:
Employee Cards: How many cards you can access will depend on your subscription tier. The base plan, CORE, includes up to 20 employee cards, each with its own customizable limits. The top-tier INFINITE plan includes up to 150 cards. You can add more for a per-card fee.
Receipt Capture & Approval: Use the PEX app to capture and upload pictures of receipts. Employee cardholders can add notes with purchase details and codes to ease review and approvals.
PEX Requests: Employees can use the PEX app to submit detailed requests for additional funding.
Receipt Export: With Xero and QuickBooks integrations available, it's easy to reconcile expenses. If you use other financial software, you can export CSV files.
Spend Controls: Set expense policies to control where and how employees spend funds. You can choose automated spending rules or customize them for each employee, restricting merchant categories or setting daily spending limits. You can also set and fund per diem limits, with unspent funds reverting to the main account each day.
Triggered Transfers: Because PEX is a prepaid card, employees cannot spend more money than is loaded on their cards. You can fund their cards by scheduled automatic transfers or triggered automatic transfers when a card balance has been spent down to a specified amount.
Nonprofit Plans: Nonprofits can save more than 50% off subscription pricing and access most of the same features, including strong team management tools.
Grants & Rewards: PEX supports employee incentive and rewards programs as well as grant programs, with tools that make funds disbursement via reloadable cards. Additional setup and other fees apply. The maximum balance for any single PEX grant or reward card currently is $5,000.
You can add funds to your PEX account directly from your bank, credit union, or other financial institution. Transfer funds via EFT, wire transfer, or ACH. Here's how long it will take for the money you transfer to become available to you in your PEX account:
| Incoming Payment Method | Processing Time |
| --- | --- |
| ACH | 1-2 business days |
| International ACH | N/A |
| Domestic Wire Transfer | Same day |
| International Wire Transfer | N/A |
| Check Deposit | N/A |
Transfers from your PEX account to employees' cards take place in real-time and will be available immediately unless you set different funding parameters.
PEX Customer Service
| Support Option | Availability |
| --- | --- |
| Phone Support | |
| Email | |
| Support Tickets | |
| Live Chat | |
| Dedicated Support Rep | |
| Knowledgebase | |
| Videos & Tutorials | |
| Company Blog | |
| Social Media | |
PEX offers customers a full range of support options, including telephone support and live chat. You'll also find self-help resources, including FAQs and a knowledgebase. The chatbot engages automatically when you visit the PEX website, and I was able to use it to find the answers I was looking for in the course of this PEX review.
You'll also find PEX on Facebook, Twitter, LinkedIn, and YouTube.
PEX Reviews
PEX has been accredited with the Better Business Bureau since 2011 and maintains an A+ rating with the BBB. There are no complaints on file with the BBB. PEX has a 5/5 star rating on Capterra, based on 21 user reviews, and 4.5/5 stars on G2, based on 15 reviews.
The mobile apps for PEX are rated highly, too, with 4.3/5 stars on the Google Play store (based on 335 reviews) and 4.2/5 stars on the Apple App Store (based on 116 reviews). Let's take a look at what these users had to say about PEX.
Negative PEX Reviews & Complaints
Buggy app
Difficulty scanning receipts
No rewards for card use
Cumbersome security protocols
Concerns about fraudulent use
Positive PEX Reviews
Easy to use, especially digital receipt capture
Fast transactions
Good for nonprofits
Makes budgeting easy
Easy to track expenses
Is PEX Safe?
PEX Card comes with Visa's Zero Liability policy, guaranteeing that you won't be held responsible for most unauthorized charges. Because PEX Card allows employees to spend only to the limit of what's loaded on their card, your company's funds are protected from overspending, theft, and fraud. PEX Cards can be deactivated and blocked instantly through the PEX admin site or the mobile app. That's helpful in case of employee turnover or if a card is lost or stolen.
PEX is not a bank, and the PEX Card is not a credit card. The PEX Visa prepaid card is issued by Fifth Third Bank, N.A. or The Bancorp Bank, both Member FDIC.
Final Verdict: Is PEX Worth It?
Pex Review
Business Size
All
Rewards Rate
0%
Choose If You Need

No personal guarantee
No credit check
Strong spend controls on employee cards
This PEX review has shown a different kind of corporate card. Although most corporate cards operate as charge cards, requiring pay off in full, and not credit cards that let you carry a balance, PEX stands out as a prepaid corporate card.
This makes PEX a good choice for companies that experience high turnover or want to put limits on employee spending, either by category, by dollar limits, or with per diem funding that resets each day. Employees can spend only what's allocated to their card, so there's no danger of them going over budget with the PEX Card.
PEX also will appeal to smaller companies that want to use a corporate card but won't be able to qualify for typical corporate cards that are available only to corporations and that have strict and high cash requirements.
Despite its appeal, PEX has one obvious drawback: its lack of rewards. With no points-earning or cash back potential, this is one corporate card where you won't accumulate any rewards on your spending. Do PEX's other features, such as its nonprofit plans, easy eligibility requirements, and robust expense-management tools, make up for this lack of rewards? That's a decision only you can make, and now you have the information you need to inform your decision. If rewards are high on your priority list, you may find that a business credit card will suit you better. Check out our list of the best business credit cards to see some of your options.
PEX FAQs
---
Featured Free Corporate Card
Ramp


---
Ramp offers a free corporate card for virtually any business. Start earning rewards with your corporate spending today. Get your free card.
Featured Free Corporate Card
Ramp


---
Ramp offers a free corporate card for virtually any business. Start earning rewards with your corporate spending today. Get your free card.