Expert Analyst & Reviewer

UPDATED
Advertiser Disclosure: Our unbiased reviews and content are supported in part by
affiliate partnerships
, and we adhere to strict
guidelines
to preserve editorial integrity.
Zoho Inventory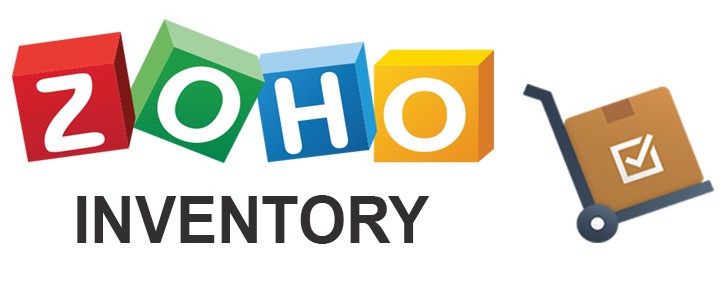 Pros
Easy to use

Competitive monthly cost
Scalable
Free plan available
Good mobile app
Cons
Limitations on usage
Poor customer service
Zoho Inventory Overview
If you're looking for a family of products that can solve almost every need your company faces, the question you should start by asking is, "What is Zoho?" The answer, of course, is that Zoho is a family of business products providing digital solutions for customer relations, project management, accounting, invoicing, presentations, websites, meetings, and more.
That software family includes Zoho Inventory, a cloud-based inventory management tool designed to help your organize and track your product inventory from the moment you order from suppliers to the instant it arrives at the homes and workplaces of your customers. This unbiased and complete Zoho Inventory review will answer all your questions and help you decide how well it could meet your needs.
Like all Zoho products, Zoho Inventory is designed to remain eminently usable and small-business friendly. Users praise its simplicity, eCommerce and other integrations, and reasonable price, not to mention a good mobile app, and so much more.
Let's take a closer look at Zoho Inventory pricing, its features, and what subscribers have to say about it.
Zoho Inventory Pricing
| | Free | Basic | Standard | Professional |
| --- | --- | --- | --- | --- |
| Cost | $0/mo | $49/mo | $99/mo | $249/mo |
| Online Orders Per Month | 25 | 1,500 | 10,000 | 30,000 |
| Offline Orders Per Month | 25 | 1,500 | 10,000 | 30,000 |
| Shipping Labels Per Month | 50 | 150 | 1,000 | 3,000 |
| Tracking Per Month | 50 | 150 | 1,000 | 3,000 |
| Warehouses | 1 | 2 | 5 | 10 |
| Users | 2 | 10 | 15 | 20 |
| Composite Items | yes | yes | yes | yes |
| eCommerce Integrations | yes | yes | yes | yes |
| Shopify Store | 1 | 1 | 2 | 5 |
| Automated Workflows Per Module | 5 | 10 | 10 | 10 |
| Serial Number Tracking | – | – | yes | yes |
| Batch Tracking | – | – | yes | yes |
| Free Setup Assistance | – | 2 hours | 2 hours | 2 hours |
Zoho Inventory offers four pricing plans to its users. Payments listed are billed on a monthly basis, but if you pay upfront for a year at a time, you get a 20% discount on each plan.
The scalability here is nice, allowing you to move up in plans as your business grows and your inventory needs become more complex, with more shipments, users, and warehouses to manage. And even at the top tier, Zoho pricing is in line with what its competitors charge. Here are some details on Zoho's four pricing plans:
Free Plan
Zoho's Free Plan costs $0/month and includes:
Two users
25 online orders/month
25 offline orders/month
50 shipping labels/month
50 shipment tracking/month
One warehouse
Composite items
eCommerce integrations
Integrate one Shopify store
Five automated workflows/module
40 invoices
20 bills
80 packing slips
Backorders
Dropshipment
Inventory reports
Multi-currency and multi-lingual
Payment gateways
Accounting software
CRM software
Digital signature
G-Suite
Basic Plan
Zoho's Basic plan costs $49/month and includes everything on the Free plan, plus these additional features:
1,500 online orders/month
1,500 offline orders/month
150 shipping labels/month
150 shipment tracking/month
Two warehouses
10 users
10 automated workflows/module
3,000 invoices
1,500 bills
6,000 packing slips
Standard Plan
The Standard plan costs $99/month and includes everything on the Basic plan plus:
10,000 online orders/month
10,000 offline orders/month
1,000 shipping labels/month
1,000 shipment tracking/month
Five warehouses
15 users
Integrate two Shopify stores
Serial number tracking
Batch tracking
20,000 invoices
10,000 bills
40,000 packing slips
Professional Plan
The Professional plan costs $249/month and includes all the features of the Standard plan plus these additional features:
30,000 online orders/month
30,000 offline orders/month
3,000 shipping labels/month
3,000 shipment tracking/month
10 warehouses
20 users
Integrate five Shopify stores
60,000 invoices
30,000 bills
120,000 packing slips
Extra Costs
If you want to tailor your plan more specifically, you can choose from the following add-ons:
Orders & Shipping Labels: It's $5/month for 50 more orders plus 50 additional shipping labels.
Additional Warehouses: You can add on an additional warehouse for $9/month or $90/per year if billed annually.
Zoho makes it easy to upgrade, downgrade, or cancel your Zoho Inventory subscription from within the app. You always have the option of canceling right away, or you choose to have the cancellation take effect at the end of the current billing cycle. Canceling does not mean deleting your account; your data will be retained and you can view them at any time although you will not be able to perform functions while your account is canceled. If you change your mind, you can upgrade to a plan and continue using your Zoho Inventory account.
Cloud-Based Or Locally-Installed
Zoho Inventory is web-based, so you do not need to download anything.
Hardware & Software Requirements
As a web-based application, Zoho requires you to run a compatible browser. Zoho supports the following, with the caveat that the software works best in the latest version of each browser listed: Google Chrome, Mozilla Firefox, Safari, and Edge.
Zoho Inventory also offers mobile apps that are available for use in 13 languages on Apple iPhones and iPads (iOS 11.0 or later) and on Android devices (4.4 and up).
Specific Size Of Business
Zoho Inventory is highly scalable, designed with enough subscription plans to fit a variety of business sizes or to grow along with your expanding business. In particular, small businesses can take advantage of the free plan, with the option of scaling up as their needs expand.
However, Zoho Inventory does not offer an unlimited plan, and large businesses may find the limited number of allowed users, orders, invoices, bills, shipping labels, and more to be unacceptably constraining. If your business falls into that category, take a look at our comprehensive, side-by-side inventory system comparison to find a solution that might better fit your business needs.
Also, if you do a significant amount of overseas business, it's important to know that Zoho Inventory supports international shipping. Through direct integration with UPS, Zoho Inventory supports shipping within the US, including Puerto Rico, as well as the EU, Canada, Mexico, and the Asia Pacific region. You can also use your own account with international carriers such as APC, Aramex, Australia Post, Fastway Couriers, Hong Kong Post, IMEX, and PostNL.
Ease Of Use
Signing up for Zoho Inventory is a breeze. Enter your name, email, and some business information, and you are in. From there, the app is pretty intuitive to use. The interface is not what I would call beautiful, but it is functional, and everything is easy to find. I tried out various features like sales orders and adding items, and I found that Zoho's fillable forms were simple and easy to complete. I especially appreciated Zoho's addition of an "easy-add" button in the upper left corner of the UI. It makes creating new items, orders, and other elements of the app simple and straightforward.
Overall, it's an easy program to get started with, and if you're determined, you can add a good amount of nuanced customization in the preferences.
Zoho Inventory Management Software Features
Zoho Inventory is a feature-rich environment. Here are some highlights:
Dashboard: The Zoho Inventory dashboard is clean and easy on the eyes, presenting key stats in an easily parsed format. You'll see an overview of your sales activity, your sales orders, your top-selling items, and a graph of your total sales. Most of these components give you the option to view data by the current and previous day, current and previous week, current and previous year, or you can set a custom timeframe.
Inventory Management: Users can create item listings, kit items together (composite items), and even set products to automatically re-order from your suppliers when your inventory falls below the threshold you set. To get started, you can either import an existing inventory list in CSV or TSV format or create items and item groups directly in the program. Once you've created items, managing them is easy. Commonly used tasks, such as adjusting stock, have large, brightly-colored shortcuts. Headings are intuitive and quick to click through.
Order Management

& Fulfillment

: Zoho Inventory automatically sorts orders, so they can be routed to the warehouse closest to the destination of that order. With streamlined communication, transferring products between warehouses is also a breeze. Within the app, you can gain a quick overview of all your orders in one dashboard — pending, invoiced, packaged, and delivered. Once you confirm new orders, convert them to packing slips with one click. Details are automatically imported, and you can save the slip, print it, or email it to the customer. Zoho lets you accept orders via multiple channels to creating shipping labels with about 30 different shipping agents. One frustrating thing about Zoho is that the number of shipping labels that comes with your subscription level is only one-tenth the number of the included order capacity. If you want more labels (and of course you will), expect to pay extra.
Barcode Scanning: Zoho Inventory does support barcode scanning in-app. If you don't want to enter your SKUs by hand (and who does), you can simply highlight the SKU parameter and scan barcodes in with a synched scanner. Barcode scanning can also be used on serial numbers in bills and invoices.
Warehouse Management: Though the free plan allows you to use just one warehouse, Zoho Inventory's other plans allow as many as four, and you can always add another, for an extra monthly charge. Use the software to manage multiple warehouses, transfer stock among them, and generate reports on warehouse management. You can use Zoho Inventory to select the warehouse closest to the customer while you create a sales order, allowing you to deliver faster and save time and money.
Returns: Once you've created a sales order and have shipped the product, you can process returns — as long as you've marked the item as returnable. If the goods aren't defective, you can add them back to your stock once you receive the return. You can choose to give the customer either a refund or invoice credits. Zoho Inventory supports more complicated returns, too, such as when canceling one or more items within a multi-item shipment or for returns on orders generated through an online marketplace or dropshipped.
Vendor Management: Zoho streamlines customer and vendor management through the same interface; you simply toggle between two buttons to enter one or the other. After entering contact info, you can add tax and payment plans, notes, and custom fields. When referencing your contacts, you can sort by customers, vendors, active, inactive, and CRM contacts.
Sales Orders: Sales orders can be created or imported using a similar interface to that of purchasing orders, but you access the feature from a separate heading in the sidebar. Afterward, you can monitor their status.
Purchase Orders: You can create or import purchase orders for your organization or customers from the sidebar. Zoho provides some nice visual aids that highlight the steps involved in creating purchase orders. The program gives you the option to add items in bulk or individually, attach files, and apply templates, terms, and conditions at will.
Reports: Zoho Inventory lets you track your overall sales, check on specific items or item variants, and do FIFO tracking. You can access your reports from a single dashboard and get the basics in one quick glance or dig deeper into the nitty-gritty if need be. They are not the most comprehensive reports I have seen, but they work pretty well.
Payments: You can create invoices from the Invoice module within a specific sales order or from the Contacts page. You can receive full or partial payments for invoices.
Zoho Inventory Customer Service & Support
Zoho Inventory offers 24/5 phone support along with a variety of ways to contact tech support. I didn't have to hold long for tech support, but the reps' knowledgeability is a bit of a roll of the dice. In most cases, you'll probably save time and effort looking through the online documentation and help guides. Most of the customer negative experiences with Zoho Inventory support involve resolving more serious complaints; in that situation, the company has a reputation for being unresponsive.
Zoho Inventory's support services include:
Phone: 24/5 phone support is available in the US. Numbers are provided for the UK, Australia, India, and the UAE as well.
Email: You can reach customer support via email.
Support Form: You can also submit a ticket with your contact information and a description of your problem.
Live Chat: Live chat is available through the Zoho Inventory website.
Forums: Sometimes, it can be helpful to ask and answer questions in a public sphere. By leveraging its community in a forum setting, Zoho Projects bring a wide variety of expertise and experience into the fold, increasing the likelihood that your questions will be answered.
In-Software Help: You can easily access help FAQs within the program from the upper right-hand corner of your screen.
Guides: You'll find a comprehensive guide that is a good place to go when trying to understand the nuts and bolts of Zoho Projects. It isn't the first place I would go to look, but it is comprehensive. There's also an optional beginner's guide that walks you through some of the program's basic features.
Videos: You can find these within the user guide and on YouTube.
Feature Requests: I always like it when I see companies demonstrate a clear desire to listen to their customers. Once you make your requests, other users can vote for it if they agree that it would improve the overall platform.
Training: Zoho Inventory runs a webinar every Tuesday at 9 AM PST, walking new and prospective users through the intricacies of the app.
Blog: Check out the Zoho Blog for quick reads on interesting topics like posts on evergreen topics that will help you use Zoho effectively, inventory management trends like bundling, and information about new integrations, automation, and apps.
Social Media: Zoho has a media presence on Facebook, Twitter, and YouTube.
Zoho Inventory Reviews
Zoho Inventory reviews are a bit of a mixed bag. The software itself gets generally high marks from satisfied users. However, other users raise concerns that merit attention. Let's take a look.
Negative Reviews & Complaints
For many users the positive experiences with Zoho Inventory end when it's time to contact customer service. The company has a record of being slow to respond to customer complaints, and that record has garnered it a D- rating with the BBB. Here are a few other commonly identified trouble spots:
Doesn't Work With All Shipping Companies: This was one of the most common complaints I saw. If Zoho doesn't integrate with your preferred shipping company, you won't be able to ship products through the app. The app, though, does pair nicely with most major shipping companies; if you are in the US or Europe, you should be just fine.
Frustrating Invoices: I saw several complaints that the invoices generated in Zoho Inventory leave a bit to be desired. There are several different specific elements that users found frustrating. It may be that the best fix would be to ask the developers to make the invoice forms customizable.
Limited Reports: The reporting features in the app are somewhat limited. There's nothing wrong with the reports as they are, but their overall scope and scale are somewhat lacking compared to other apps I have seen. One user commented that the reports don't seem to focus on products or on customers; that user recommended buying the Zoho reporting add-on to gain more customization options.
Generic: A few customers didn't care for what they described as the generic feel of the app, saying it might not work as needed for specific industries.
Positive Reviews & Testimonials
Zoho Inventory rates 4.5/5 stars on G2Crowd. Most users were satisfied with the program, some exceptionally so. Users reported positive responses to the following:
Breadth Of Features: Zoho Inventory combines most of the activities you could associate with inventory management into a single place.
Free Option: Zoho Inventory offers a free plan for small businesses and people who want to try the software out, making it low risk to try.
Out Of The Box Utility: Many users appreciated that Zoho Inventory is useful even without much configuration and customization.
Integrates With Other Zoho Products: If you're using Zoho CRM or Zoho Commerce, for example, you'll have an easy time getting those products to work with each other.
Here's what a few users are saying:
Zoho Inventory have immensely reduced huge paperwork into a less tiring task.

As a design brand, we often have multiple elements that go into a single product, and I have not found any other software that allows me to manage composite items as well as Zoho Inventory.

Zoho Inventory really simplifies the tasks involved with managing inventory. It organizes our inventory in real-time and allows us to have precise readings of our stock levels. I like that we can view and manage the order status, shipping and customer payment information.

Keeping track of sales on eBay, our website, and other platforms where we sell, such as Google Shopping, can be confusing but Zoho makes it very easy to keep track of all three on one database without the confusion.

The best thing is the ease of use. You don't have to be an accountant or a professional inventory manager to understand this software.
Zoho Inventory Integrations & Add-Ons
Zoho Inventory breaks down its available integrations into categories like EDI, tracking, shipping, payments, analytics, and eCommerce. While the list is not searchable, there's not an overwhelming number of integrations, so you won't have trouble browsing the possibilities. For example, you'll see three options under Marketplaces (Amazon, eBay, and Etsy) and 10 under Payment Services.
One big advantage of using Zoho Inventory is easy integration with other Zoho products, such as Zoho Commerce and Zoho CRM. You're not limited to Zoho options, however, Under Accounting, you'll find both Zoho Books and Quickbooks Online. You can also hook up Slack and Office 365 to increase productivity and collaboration on your team.
Still not seeing what you'd like? Zoho Inventory has an API that allows you to access the operations of the web client. And the company seems to welcome ideas for interesting integrations that are so far lacking in the marketplace.
Security
Zoho Inventory takes privacy seriously and allows you to restrict your organization's user access, keeping sensitive data secure. You can edit a user's role and enable or disable access to Personally Identifiable Information (PII). PII can be encrypted.
On the technical side, Zoho Inventory keeps its server sites secure. Its network is encrypted both in transit and at rest, using industry-standard AES-265. Customer data is encrypted in transit over public networks using TLS 1.2/1.3 with Perfect Forward Secrecy (PFS) to protect it from unauthorized disclosure or modification. Users' passwords for cloud-based services are stored in a non-reversible encryption scheme based on encrypted hashing algorithms to protect passwords from being reverse-engineered. As cloud-based software, the whole app is designed with redundancies to ward against failure. Users who discover vulnerabilities are encouraged to report them so they can be fixed. Zoho offers a bug bounty program and has a responsible disclosure policy as well as a dedicated incident response team.
Zoho Inventory FAQs
Final Verdict Of Zoho Inventory Management Software
So when all is said and done, is Zoho Inventory worth your time and money? The answer is a qualified yes.
Although we find a lot to like about Zoho Inventory, we believe that it is best suited for smaller and mid-sized businesses. The reasoning is that it has relatively simple reporting, a minimal invoice system, and a pricing plan that seems to favor smaller locations. Many of Zoho's biggest shortcomings only fail to measure up for companies with many warehouses or lots of employees. If you'd like to look at options for larger companies with more complex needs, you have some very good options to explore.
But don't just take my word for it; give it a whirl yourself by signing up for the free trial and discovering how good a fit Zoho Inventory might be for your business. You may find that once you have your inventory under control, you have more time on your hands to explore more complicated — and potentially more rewarding — areas of business management, such as inventory financing.
After all, that's the point of business software, right? When you use it to free up leaders' time and energy, they can put their business skills to use growing their companies and their paychecks!
---
Featured Free Corporate Card
Ramp


---
Ramp offers a free corporate card for virtually any business. Start earning rewards with your corporate spending today. Get your free card.
Featured Free Corporate Card
Ramp


---
Ramp offers a free corporate card for virtually any business. Start earning rewards with your corporate spending today. Get your free card.
To learn more about how we score our reviews, see our
Inventory Software Rating Criteria
.