7 Common POS Mistakes (And How To Avoid Them)
Expert Analyst & Reviewer

UPDATED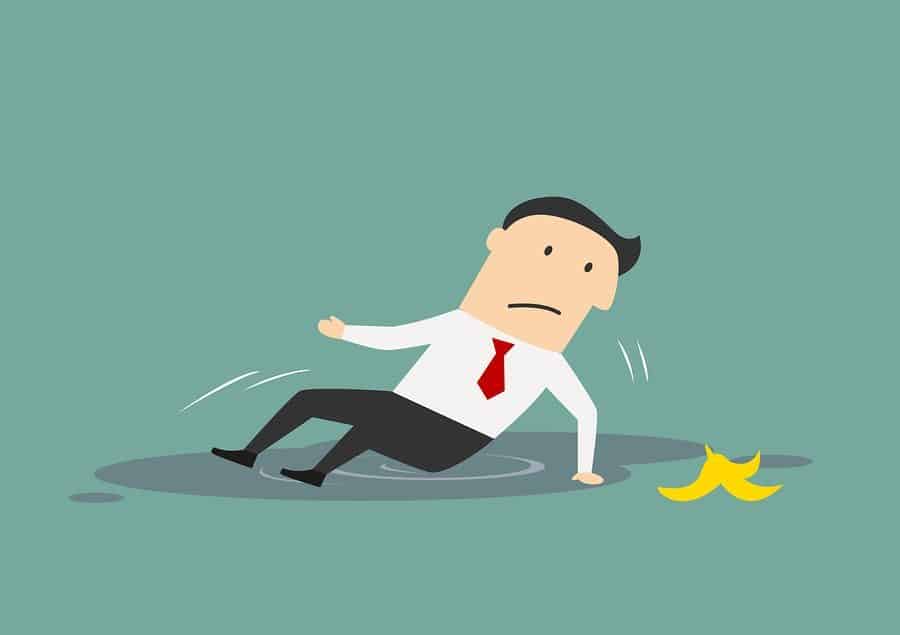 Today's cloud point of sale systems make it easier than ever for merchants to sell goods and services. Whether you have a restaurant, salon, retail store, or another type of small business, your POS system can help you get more sales, manage your business, and even leverage eCommerce features like online ordering. However, POS problems can ensue if you …
Don't understand what type of POS you need

Install your POS system incorrectly

Don't train employees on how to use the POS
Fortunately, most POS mistakes are avoidable if you take a little time to select and implement your POS system properly. Read on to learn about the most common POS mistakes and how your business can avoid making them.

1. Choosing the Wrong POS
Oftentimes, businesses don't take enough time to select the right POS system, not realizing that picking the wrong POS can have huge ramifications. It's not so much the POS hardware itself (cash register, credit card swiper, etc.) that can bring big problems, rather the merchant services and technical support provider(s) you'll rely on to actually use the POS.
For example, some merchants select an inexpensive POS, or even purchase a used system on eBay, not realizing that they are also tying themselves to a merchant account that may or may not be connected to a reputable bank. As a result, you may end up getting gouged on credit card swipe fees, face account freezes, and/or have to deal with early termination fees.
Other businesses choose a POS based on its neat-sounding features or its sleek hardware, but then get stuck with buggy service and poor customer support.
The right POS will vary from business to business, but if you read POS software reviews, test out systems before buying, and buy your POS from a reputable vendor or reseller, you should be able to avoid this problem. And if you need help picking a POS we've got you covered.
2. Improper POS System Installation

Installing your POS system might seem like a piece of cake, especially if you choose a simple iPad-based system. However, in most cases, it's best to have the system professionally installed, typically by the POS provider or hardware vendor. Issues with seemingly "little" things like networking cables and software settings can wreak big havoc when you start actually trying to do business with the POS. Though some systems have this tendency more than others, customers generally report more glitches when the system is not professionally installed.
Another POS installation issue that sometimes arises has to do with the new EMV chip card readers merchants across the country have been installing. According to the Chicago Tribune, an estimated two-thirds of EMV terminals used by smaller retailers are not set up correctly. As a result of their debit networking setup on their new EMV reader, some merchants are getting hit with unexpectedly high fees. While we do recommend using an EMV terminal—more on that topic in just a bit—merchants should pay careful attention to the terminal's debit network settings (you can read more about this issue in the above-mentioned CT article).
3. Not Having a Backup Plan
Even if you do your due diligence in choosing a quality POS, it's always good to have a backup way to take payments in case your system fails. This is especially important if you choose a web-based system that can't process payments without a WiFi signal. Though a lot of cloud-based POS's have an "offline mode" that can still queue credit card transactions when the internet is down, it's recommended you have a backup "hotspot" connection that you can use in case your main connection goes down.
Depending on your business's needs, you might also consider having an entire backup POS system. For example, some businesses keep a free POS system or mobile payment app handy for when they have problems with their primary POS. Or you could use a virtual terminal (e.g., PayPal) as a backup way to take payments in case your POS fails. Really, the more ways you have to accept payments, the better!
4. Violating your Merchant Services Agreement

Now, I know you wouldn't ever intentionally break the rules, but merchants sometimes violate their merchant account agreements without even realizing it. Or at least, they don't realize it until they get hit with an account freeze or sudden termination.
In most cases, you can avoid inadvertently violating your merchant services agreement and rendering your POS unable to process payments by doing these two things:
Staying within your monthly credit card processing limits

Selling what you said you'd sell—i.e., don't say you're going to sell candy and actually sell vapes
Minimizing chargebacks will also help prevent business-disrupting account freezes and terminations. With some mobile POS's that use an aggregate merchant account (Square, Spark Pay), you need to be especially careful to steer clear of any red-flag transactions. Square, in particular, doesn't have any hard-and-fast processing limits, but this unfortunately means that you can violate your unspoken "limit" without realizing it. (For this reason, we only recommend Square to very low-volume businesses.)
You can learn more about preventing freezes, holds, and terminations in connection with your merchant account in this article.
5. Not Securing your POS
Allowing your POS to fall victim to fraud is another major POS problem among small businesses. To prevent this costly mistake, it's important to regularly maintain and check your POS to make sure it meets PCI-DSS compliance standards. These tasks include things like keeping antivirus software up-to-date and assigning a unique ID to each person with computer access.
Some additional POS security tasks include:
Securing and encrypting your WiFi network

Choosing secure password(s) for your POS

Not operating your system on a WiFi network your customers can access

Training employees on how to securely take credit card payments using the POS
Besides compromising your important business data and your customers' credit card information, fraudulent charges resulting from an unsecured POS can also trigger an account suspension from your POS provider.
6. Using a Magstripe Terminal Instead of EMV
Not accepting chip cards is a big POS mistake, but one that's pretty easy to avoid. As long as you have an EMV-compliant POS, you can purchase and set up an EMV terminal to accept chip cards.
But wait, why is not accepting chip cards a mistake? After all, these readers can be expensive, they take longer to process cards than traditional magstripe card readers, and they can cause you more problems if set up incorrectly. Well, the answer is multifold:
EMV transactions are much more secure than swiped transactions

Fraudsters are now

targeting businesses

who do not accept EMV
Many

EMV terminals

also allow you to accept NFC payments, like ApplePay
and here's the real kicker:
**If your business does not accept the new chip cards then you are financially responsible for credit card fraud that occurs as a result!**
Learn more about how merchants are affected by the EMV liability shift, and EMV-compliant POS systems.
7. Not Taking Full Advantage of your POS
Modern, cloud-based POS systems have far-reaching capabilities, including in-depth reporting and marketing features that help you bring in more business. However, many merchants neglect to use advanced POS functions and only use their POS to ring up sales. The odds are good that you aren't taking full advantage of your POS, which means you're paying good money for capabilities you're not even using. These features might include things like…
Sales reports

Email marketing

Inventory tracking

eCommerce

Employee management
To start using your POS to its full potential, learn more about standard POS reports and the advanced POS reports offered by cloud POS software. Also, be sure to take advantage of the support and resources offered by your POS provider. Most POS's have a free technical help line as well as online support resources for merchants.
Get on the Right Track with your POS Today
Running a well-oiled point of sale system requires some finesse on the part of the merchant who deploys it. The good news is that with just a little time and patience, you can cultivate a better business using your cloud POS. Modern POS systems cost far less than traditional Windows-based POS software, and are capable of taking your business to exciting new places, both online and off.
If you need some help choosing POS software, you might start by comparing the top POS software systems. And if you need further assistance selecting a POS system, our expertise is just a click away.