Best POS Software With Built In Loyalty Solutions
Updated on:
Posted by: Merchant Maverick Contributor
Advertiser Disclosure: Our unbiased reviews and content are supported in part by
affiliate partnerships
, and we adhere to strict
guidelines
to preserve editorial integrity.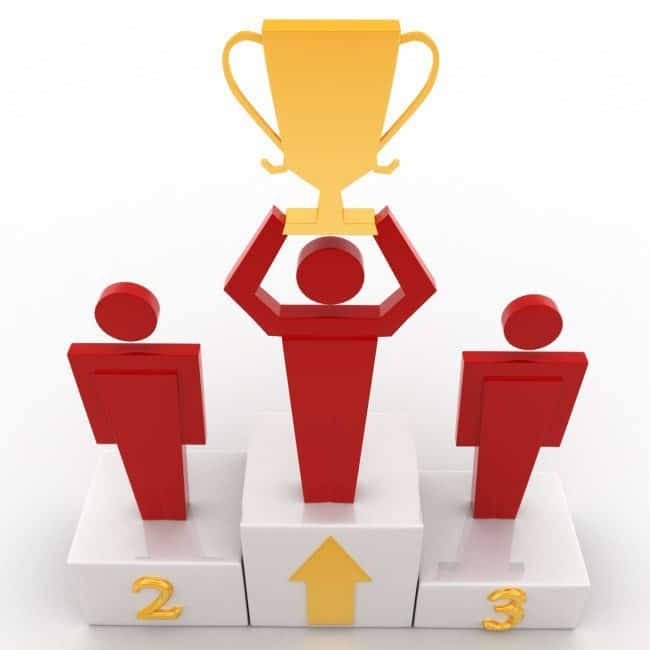 Are you looking for a POS system that can help you build customer relations, increase traffic, and stand out against the competition?
There are dozens upon dozens of POS systems available, some great, some not so much. Loyalty solutions have been around for quite some time, but the options available for small businesses have always been few.
Broken down by industry, that list gets even smaller, especially as you move into eCommerce and mobile platforms. Keeping that in mind, one of the easiest ways to implement loyalty solutions for your business is to use the tools available through your POS system.
Not all POS systems have loyalty solutions, of course, and some are very basic, but even basic marketing options are better than no options at all. In many cases the POS loyalty program software is included at no additional cost, so why not use it?
If you're shopping around for a POS with a solid reputation and strong loyalty and marketing solutions, keep reading.
Here's our top three list of POS loyalty programs (POS systems with built in loyalty solutions). Rankings were based on Merchant Maverick ratings, overall loyalty solutions offered, and added cost.
Our first place winner for POS software with inclusive loyalty solutions goes to Vend (see our review), a cloud-based POS. This system offers solutions for eCommerce platforms as well as brick and mortar locations in the retail industry. Vend has a 4.5 star rating with Merchant Maverick and the loyalty solutions are available at no additional cost.
Loyalty Solutions
Vend provides an inclusive, customizable loyalty program to reward customers. Rewards are calculated using dollar ratios that can be set on all purchases or for qualifying products. The program can also be set up to offer bonus dollars as well as promotions and VIP offerings.
Additional Considerations
The Vend POS offers one of the best inclusive loyalty solutions I've found, and the software is very easy to use. You can read more about this system on the Vend review.
The Quetzal POS (see our review) is designed for small retail businesses and has an inclusive loyalty solution. Quetzal works best as an iPad POS but can also be used with any web browser. Quetzal has a five-star rating with Merchant Maverick and loyalty solutions come at no additional cost.
Loyalty Solutions
Quetzal uses thumbs up/down buttons as a means of manually awarding points to customers. With some imagination, this method could be used as an effective tool for loyalty. You can give customers a thumbs up each time they make a purchase and offer special rewards or discounts once they reach a certain number of points. Quetzal also offers additional tag features to track customer spending trends.
Additional Considerations
What the Quetzal loyalty feature lacks is an interactive experience with your customers. It's more an informal tracking tool for you than a full-scale loyalty program, though it can be used to reward customers. You can check out the Quetzal review for more information on their loyalty solutions and overall features.
Bindo 
Bindo POS is a feature-rich system with a focus in retail. This iPad POS provides additional online store features for merchants. Bindo has a five-star rating with Merchant Maverick, and there are no additional costs for loyalty solutions.
Loyalty Solutions
Bindo POS loyalty solutions can be customized in a number of ways: By number of orders/visits, number of products purchased, or dollar amount spent. The program can be modified into tiers, a very effective method for rewarding your most loyal customers. In addition to the loyalty program, the system tracks customer revenue and personal data for other marketing opportunities.
Additional Considerations
The Bindo POS is also capable of managing additional discount offerings, gift cards, and store credit. You can read more about this system on our Bindo POS review.
Honorable Mentions
There are a few other POS systems that, while they don't quite merit the top three, are worthy of mention. These systems have solid ratings on the Merchant Maverick site and provide loyalty solutions within the software.
This system is an iPad POS designed for single location restaurants. The in-house loyalty solutions Ambur provides are better described as enhanced customer management tools, which include discounts, coupons and gift cards. For more information, read the Ambur POS review.
This system is designed primarily for restaurant and small retail businesses. The built-in Revel POS loyalty program uses a point-based system to reward customer spending and is available for an additional fee. In addition to this option, Revel has several third party integrations available. Read the Revel review for more information on Revel POS loyalty program software options.
This retail-oriented system offers POS loyalty solutions via email marketing for discounts and promotions and tracks the sales history of your customers. Check out the Erply review for more details.
Conclusion
While the number of POS systems with inclusive loyalty software is growing, it's still a relatively small number. Loyalty solutions for small businesses come in many shapes and sizes; some programs integrate with your POS software while others operate on a separate network. The bottom line? If the software is built into your POS system, use it! Even the simplest of programs can be an effective tool for building customer relations for your business. Take advantage of all the tools made available in your POS system. The great thing about POS loyalty solutions is that they're designed specifically for your software, and they are often more intuitive than a third party software solution.
There are a few more things to consider, such as the fact that some POS systems may charge an additional fee for their loyalty software. In those cases, I would consider the value in terms of features, customer service and necessity. Third party software involves a customer service experience separate from that of your POS, as well as different rules and contract considerations. You can check out the loyalty software section for more details on third party software.