Should You Form A Business Cooperative? Consider These 9 Advantages & Disadvantages Before Getting Started
What is a cooperative business, and is it the right business structure for you? Our guide explains what it is, the benefits, and the downsides for you to consider.
Merchant Maverick Contributor

UPDATED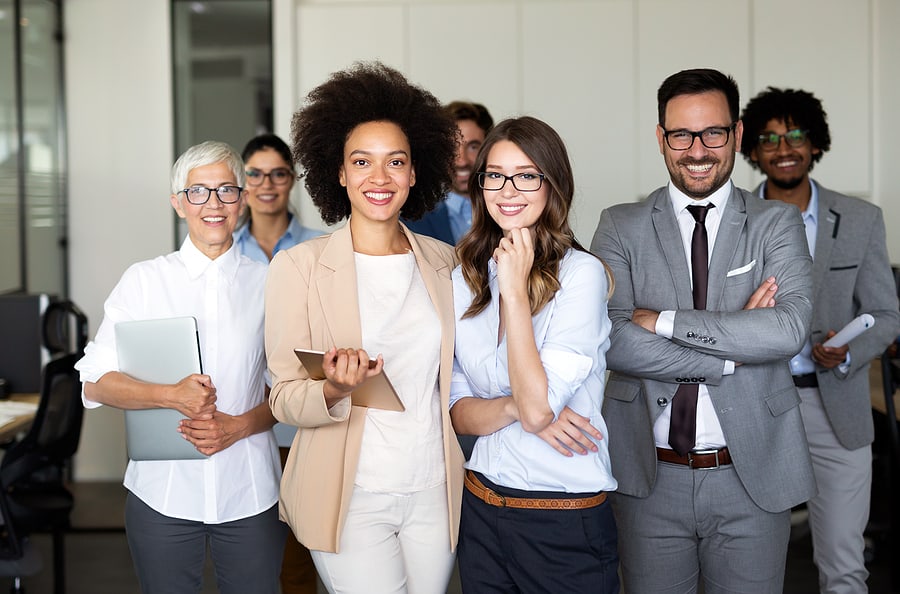 A business cooperative, "co-op" for short, is a business model that offers the advantages of group ownership. The business co-op has a unique legal structure and can only work for certain types of businesses.
Read on to learn more about this unique business type and whether or not it could work for you!
What Is A Business Cooperative & How Does It Work?
Essentially, a business cooperative is an employee-owned business. Every member of the cooperative has an equal voice, regardless of how many shares they own. Profits and earnings are divided equally among the members (also called "member-owners").
However, it's important to know that there are different types of co-ops with different goals and that other business types resemble co-ops.
How Business Co-ops Differ From Consumer Co-ops
Common examples of consumer cooperatives are food co-ops and preschool co-ops. A food co-op typically offers high-quality food at much lower prices. A preschool co-op allows children to attend for free or at a discounted rate.
The basics of consumer cooperatives:
Members of the co-op are also consumers of the co-op's goods or services
Members pay for these goods or services and/or volunteer their labor part-time for their membership
Typically not-for-profit, community-based services
It may or may not be registered as a business
Business cooperatives, on the other hand, serve workers. The member-owners of a business cooperative are typically full-time corporate employees. Business co-ops are democratic by nature and often have a socially conscious business ethos, much like consumer co-ops.
However, business co-ops differ from consumer co-ops in that:
The main goal of a business co-op is to make a profit
A percentage of the profits are distributed equally among owners while the rest is reinvested in the company
Business co-ops are incorporated and do business as cooperative corporations
Business Cooperatives VS Other Business Structures
A cooperative corporation is also not to be confused with a regular corporation (C-corp).
Though many corporations are partly owned by shareholders who also work for the company, a cooperative, by contrast, is 100% owned by its employees, with no owner having any more control or ownership of the company than any other. Unlike a traditional corporation, a cooperative corporation has no executives who hold the majority of shares.
Co-ops are also different from business partnerships, which have different liability and tax structures and can involve unequal ownership arrangements. Depending on your goals, a more appropriate business structure might be a partnership or a limited liability company (LLC), which has many of the same benefits as a co-op but with fewer restrictions.
Other business types may borrow some features of co-ops without being true co-ops. For example, Costco and Sam's Club resemble co-ops in that members pay a fee to shop there; however, these businesses are not true co-ops because they are not member-owned.
Business Cooperatives On A Large Scale
Very large business co-ops can operate much like franchises. Members pay to use the company name and resources, but each individual business location is more or less independently managed.
ACE Hardware is an example of a retail cooperative, as individual ACE Hardware store owners own all the shares. In exchange for purchasing shares of company stock, approved ACE outlets become part owners of the company and can use the ACE name, products, and distribution channels.
A business cooperative can also function sort of like a union in that its democratically-elected leaders can exert collective bargaining power in their industry if the co-op is large enough.
Land O'Lakes Inc., owned by dairy farmers, is an example of a large-scale agricultural business cooperative. Due to its large size and purchasing power, Land O'Lakes has a lot of negotiating power from its suppliers (of trucks, farming equipment, etc.), which it uses to lower its cost of production.
But not all business cooperatives are nationwide brands; most are actually small businesses. A new co-op might only have a handful of employees. There are still benefits to forming a business cooperative, even on a very small scale.
The Advantages Of Owning A Business Cooperative
Incorporating your business as a co-op can provide great benefits and establish your company as a truly special entity where workers love their job — with low operating costs to boot.
The Disadvantages Of Owning A Business Cooperative
A cooperative business model is not without its downsides. Before you decide to incorporate as a cooperative, make sure you are okay with the unique facets of this business structure.
How To Form Your Co-op
The following are the main steps you need to take to form a business co-op. However, the steps to register your business as a co-op vary somewhat from state to state; check with your Secretary of State or State Corporation Commissioner for more information regarding your state's specific co-op laws.
Final Thoughts
A business cooperative can be the perfect business structure for some organizations, particularly those with a democratic business ethos. A strong corporate culture and reduced costs are just two of the many benefits that cooperative businesses enjoy. However, co-ops are also limited in certain ways and are not appropriate for every business type.
Don't think a co-op is right for you? Take a look at our article on other types of business structures and their pros and cons.