Your Complete Guide To Double Entry Accounting
Expert Analyst & Reviewer

UPDATED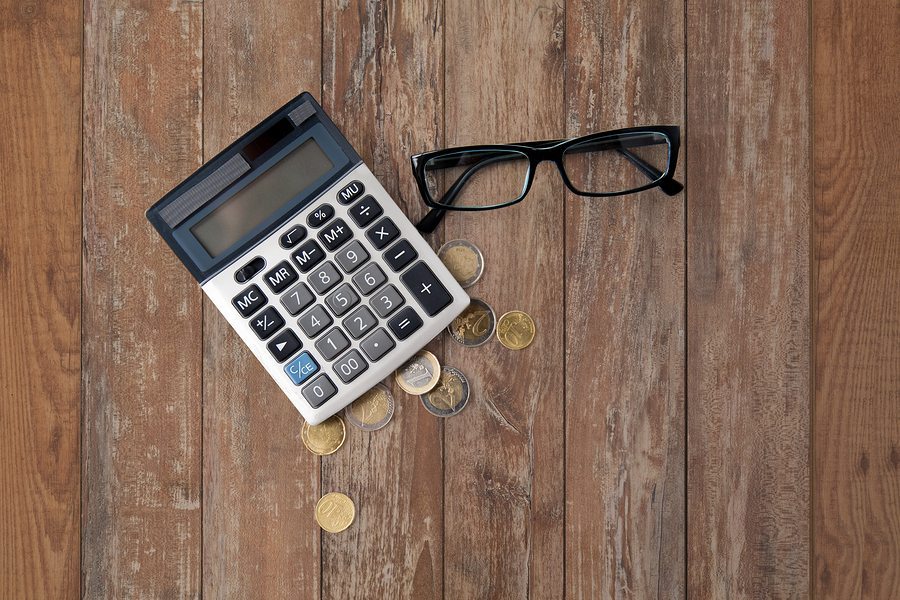 If you're just beginning your search for accounting software (or have read any of our reviews), you've probably come across the term double entry accounting. But what is double entry accounting? Do you need to use double entry accounting to properly balance your business's books? How do you find double entry accounting software?
Read on! We'll answer these questions, provide a comprehensive double entry accounting definition, and more.
What Is Double-Entry Accounting?
Double-entry accounting is a way of recording bookkeeping transactions, where each transaction affects at least two accounts. In double-entry accounting, the debits must always equal the credits. This method helps you easily catch errors and ensures higher accuracy when balancing your books.
Key Accounting Basics To Know
Before you can truly understand double-entry accounting, there are some important accounting principles you need to know. These principles are the foundation for double-entry accounting and for balancing the books.
Key Accounting Terms
In order to understand how accounting works, you'll need to know these key terms:
Assets: Anything owned by a business.
Liabilities: Anything a business owes.
Owner's Equity: The owner's investment in a company. This represents the business's capital or worth.
Income: Money a business earns by selling products or services.
Expense: Money a business spends on items or services.
Account: A place to record specific transactions in accounting. Accounts can be categorized as an asset, liability, equity, income, or expense.

Example

: Most companies have a Cash account, where you'll find a list of all transactions involving cash. Since cash is something you own, it is considered an asset. Read our post How To Set Up A Chart Of Accounts to learn more.
The Basic Accounting Equation
The basic accounting equation is the foundation for double-entry accounting. The equation states:
| | | | | |
| --- | --- | --- | --- | --- |
| Assets | = | Liabilities | + | Owner's Equity |
The most important thing to remember about the accounting equation is that each side of the equation must always balance out. This is where we get the term "balance the books."
For example, say a company pulls out a $3,000 business loan. How would we apply the basic accounting equation to this scenario?
The company would gain $3,000 in cash. We already said cash is an asset, so we must put +$3,000 underneath Assets (see chart below). But, the company then owes $3,000 in debt, which is recorded in a Notes Payable account. Since Notes Payable is something you owe, it's a liability account. So we'll have to write -$3,000 underneath liabilities.
| | | | | |
| --- | --- | --- | --- | --- |
| Assets | = | Liabilities | + | Owner's Equity |
| +$3,000 | = | -$3,000 | | |
| 0 | = | 0 | ✓ | |
As you can see, the asset account and liability account cancel out, leaving a balanced equation.
Make sense so far?
Debits & Credits
In double-entry accounting, each transaction affects at least two accounts. As you can imagine, if you have a transaction that affects a dozen accounts, it can be really hard to keep track of it all in a long algebra equation. That's where debits and credits come in.
Debits and credits play an important role in accounting. It's easy to confuse accounting debits and credits with debit or credit cards (or debiting/crediting a savings account), but forget everything you thought you knew about debits and credits.
In accounting, all transactions are recorded using debits and credits in a T-Account (pictured below).
A debit is a transaction that increases assets and expenses and decreases liabilities. Debits are always on the left side of the T-Account.
A credit is a transaction that increases liabilities and decreases assets and expenses. Credits are always on the right side of the T-Account.
Just as the accounting equation must always balance, total debits must always equal total credits.
Let's go back to our example from earlier (where a company borrowed $3000). We'll need to create a T-Account for each account:
Notes Payable
Debit
Credit
3,000
As you can see, we have a debit entry and a credit entry in each T-Account. Hold on just a bit longer, and we'll pull all of this together in the next section.
How To Do Double-Entry Accounting For Your Business
As we mentioned earlier, double-entry accounting is a system of accounting where each recorded transaction affects at least two accounts. For each account, there are two columns: debits and credits. The debits and credits always balance out (that's why they call it a balance sheet!).
Now, let's see some double-entry accounting in action.
Here's a journal entry I created based on the T-Accounts we made in the last section (a journal entry is just a way to organize the debits and credits of each T-Account in a single location):
Account
Debit
Credit
Cash
3,000
Notes Payable
3,000
Total Debits = 3,000 Total Credits = 3,000 ✓
The total debits equal the total credits, so the books are balanced!
Going forward, let's imagine that the company has paid $500 of their loan. Their Cash Account would lose $500, but their Notes Payable Account would also go down by $500, creating this journal entry:
Account
Debit
Credit
Cash
2,500
Notes Payable
2,500
Total Debits = 2,500 Total Credits = 2,500 ✓
Again, the total debits equal total credits That's double-entry accounting in action!
Double-Entry VS Single Entry Accounting
Hopefully, you're starting to understand how double-entry accounting works. But you may still be wondering why double-entry accounting is so important.
Double-entry accounting is the only way to get an accurate view of your company's finances. Single-entry accounting records income and expenses alone, whereas double-entry accounting takes assets and liabilities into account, giving you a more complete balance sheet.
If you opt to use single-entry accounting, you'll receive a very limited view of your business. Freelancers and some micro businesses can make it work, but why hobble along with single-entry accounting when you could use double-entry accounting to excel? Capterra puts it this way in their post Why Your Small Business Needs Double-Entry Accounting:
Single-entry accounting gives you as much insight into your business as your checkbooks ledger.
A list of income and expenses only goes so far in helping you understand your business — especially because a company's finances involve more than just income and expense. Assets like property, equipment, and machinery may not bring in "income" like cash, but these assets are integral to your owner's equity and to understanding your business's overall net worth. That's why double-entry accounting is the only way to go.
Other benefits of double-entry accounting are that it:
Helps catch errors
Makes for strong accounting records
Is used by accountants (which makes things easier on your accountant and your wallet)
Makes it easier to prepare proper financial statements
Finding The Best Double-Entry Accounting Software
The good news is that almost every modern accounting software solution offers double-entry accounting. The even better news? Almost all accounting software does double-entry accounting behind the scenes so you don't have to worry about the basic accounting equation or recording debits and credits at all. You'll get accurate financial statements automatically.
All you have to do is enter transactions and categorize those transactions into the right accounts, and the software takes care of the rest!
The biggest names in the accounting software industry, including Xero (review), QuickBooks (review), QuickBooks Online (review), Zoho Books (review), and Wave (review), all use double-entry accounting. FreshBooks (review) is one of the few programs that only use single-entry accounting.
Read our comprehensive accounting reviews to learn more about these programs and find other great double-entry options.
Double-Entry Accounting: FAQs
More Basic Accounting Resources
Hopefully, you now have a grasp on how double-entry accounting works and understand why it is integral to proper bookkeeping. When it comes to keeping financial records, you can never be too careful. Double-entry accounting is the only way to go if you want to keep strong records and understand the overall financial performance of your business.
If you'd like to learn more about double-entry booking and other basic accounting principles, download our free Beginner's Guide To Accounting. You can also check out Accounting 101 and our Quick Guide To Basic Accounting Terms to get a firm grasp of accounting basics. Happy (double-entry) accounting!