POS 101: Budgeting For Success
Editor in Chief

UPDATED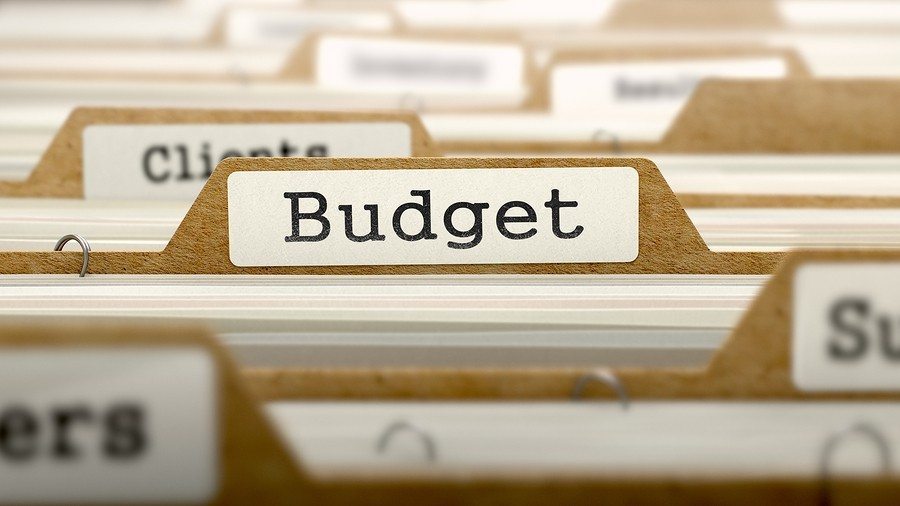 Responsible money management. Budgeting. Finance. These are concepts designed to strike terror and apprehension into the very hearts of the general population.
Okay, I admit that's a slight exaggeration (only slight). To people with MBAs or accounting degrees these otherwise intimidating terms probably generate a sense of excitement and a rosy glow. I've never met a CPA who was afraid to go to work because they just don't want to deal with all those numbers. But to the rest of us poor schmucks, talking, hearing, or even thinking about financial matters is right up there with having a root canal. Or being cornered by an aggressive great-aunt. Or spending any amount of time in the DMV. That is to say, we start feeling trapped, and panicked, and every so slightly sweaty.
The good news is that achieving fiscal responsibility in your restaurant or retail business doesn't have to be a trek into the Heart of Darkness. Remember, and this is important: at no point during your experience as a business owner should you find yourself whispering "The horror. The horror."
I've called this article POS 101: Budgeting for Success for a reason; because I want to help people be more successful by taking control of their business expenses in a tangible way (and only partly because I thought it sounded like the title to one of those hilariously patronizing, 50s-era educational film reels). It should come as no surprise that one of the most crucial components of a profitable restaurant or retail establishment is an effective and budget friendly POS system.
Take a moment and think about that. Effective and budget-friendly. It's possible to have the best of both worlds–a point of sale system you can afford that also meets your needs and gets the job done. But before we get into the specifics of budgeting for point of sale hardware and software, let's talk a bit about some basic small business budgeting concepts.
Basic Budgeting Concepts
Let me preface this by saying, unequivocally, that unless you've got a diploma from the Harvard School of Business on your wall, or similar credentials, please don't try to handle your business's finances alone. Get professional help, if at all possible. An accountant, a lawyer, your brother-in-law the CPA, someone who knows what they're talking about and has experience drafting budgets for small businesses. Especially if you're just starting out, creating a budget can be extremely intimidating–and overwhelming. There are so many regular expenses to plan for, and forgetting even one thing (like taxes, or your electric bill) could be disastrous.
That said, not everyone can afford an accountant right away, and those of you who can should still understand the basic principles of how a budget works. Ready? Here we go.
Most budgets reflect annual expected costs and revenue. You can do a monthly budget if you want, but it won't be as accurate as one that looks ahead over the next year or two.
Your budget should include all of your expected expenses for the year, including fixed costs (like rent), variable costs (like the cost of inventory or raw ingredients), and semi-variable costs (normally fixed costs that can vary as situations change–salaries, for example).
To make an accurate budget, of course, you need to know how much money you'll be raking in over the next year, or your expected annual revenue. For example, you can plan out a fantastic, $1M budget for your food truck, but that budget isn't going to do you much good if your revenue actually averages about $16K.
Your budget needs to reflect your expected profits, of course! You can think of it this way: Revenue – Costs = Profit.
Easy, right? Well…not so much. Figuring out how to actually calculate your costs (or predict your revenue) is tricky. Do not try this at home, in other words, unless you're supervised by a proper adult. That's where trained accountants come in–to perform the delicate work of actually figuring out how much money you'll need to cover all of your expenses and still turn a profit. And not just wages, inventory, and utility bills, but unexpected things–like lawsuits or water damage. Or the cost of your POS system…
See, I told you I'd get around to it eventually!
What Should I Be Spending On My POS System?
Well, to start, there's no should about it. Traditional wisdom indicates that people tend to do well if they spend 1-2% of their overall annual revenue on POS software and equipment. But you don't have to let "traditional wisdom" push you around. Your business is just that: your business. Sure, in the past, statisticians and trend-watchers have noticed that businesses tend to fall into a Goldilocks zone when it comes to output for point of sale–that much lauded 1-2%. It's a good rough number to shoot for. But you wouldn't be breaking a holy edict passed down from on high if you decided that it was best for your business to use 0.5% of your revenue on point of sale technology, or even 3-4%.
In fact, some experts now believe that reserving 3-4% of your revenue for POS expenses is more realistic. POS hardware has absolutely exploded in recent years, especially with the advent of smartphones and tablets. And POS software has also advanced in great leaps and bounds. The average point of sale system today can calculate a variety of sales reports for you, collect customer data, run loyalty programs, track employee activity–the list goes on. Since both the hardware and software systems you need to run your business are more robust (and can handle more tasks), it's not surprising that they might cost a bit more than they used to as well. The jury is still out on many of these systems when it comes to ROI, naturally, but it's safe to say that the typical new POS system, with all its bells and whistles, will probably end up saving you money in other areas.
What Do You Want to Spend On Your POS System?
Now that is a much better question to ask yourself. Let's leave all the shoulds and other guilt statements out of it for right now. In most cases, you're going to get more if you spend more, so it all comes down to what you need out of your point of sale.
The whole subject is complicated by the fact that there can be dramatic differences in monthly cost from one POS to another. Some run on iOS operating systems–you'll pay dearly for those iPads, but many iPad-based POS companies are feature-rich and have great customer service (check out our iPad-based POS reviews for a glimpse into what they can do). Others run on Android systems, or come with proprietary terminals, and you can trade off the prestige of an Apple product with the relative cheapness of other kinds of hardware (this article comparing Apple vs Android systems contains good information). The kind of POS that would suit you best is also heavily reliant on the type of business you run. What's good for the shoe shop is not necessarily good for the bistro.
Here are a few things you should ask yourself before budgeting for a POS system, and certainly before investing your money:
What do I want to do with it? If I were you, this is the first question I'd pose. Because if you are running a pop-up concession stand by yourself, you're probably not going to need time tracking, employee PINS, and clock-in-clock-out systems. Why pay for a bunch of features you don't want and won't use, no matter how great they are?
What features do I have to have? Much like the question above, this is a really good place to start when choosing your POS. A point of sale designed for retail use is going to really cramp your style if you're using it to manage your trendy, farm-to-table restaurant. You'll need something that can handle seating charts, split tabs, and menu creation, not just basic inventory management and payment processing.
What kind of hardware would suit my business best? This is a very important point to consider. Some places will do just fine with one or two terminals, especially if all they need to do is track sales and ring up customers. Others really need the flexible nature and portability of a tablet. If you like, take a gander at this article, which has a lot of good information about selecting POS hardware and getting the most for your money.
What is the top end of my POS budget? Your accountant may need to go over this information with you, but obviously it is essential to know how much you can actually spend every month and remain solvent. Some POS software may just be out of reach financially for you right now, and that's okay. There are so many to choose from, and some even have limited free options. If you can't afford the features you need, you may want to sit down and see if there is wiggle room in other aspects of your budget.
The Takeaway
If you leave with nothing else, please remember this: the POS system you select can make or break your business, and not just when it comes to money. Leaving enough room in your annual budget for a point of sale that will help and not hinder your business could mean the difference between profitability and insolvency.
This is a big decision, so take your time before making a choice. Talk to other people in the industry, and see what works for them; ask them what hardware or software systems they use. Take a peek at the budget of a business that is similar to your own (if you can get one) and see what percentage of their revenue they spend on their POS. Consult your accountant. Or ask us for help if you want! POS systems are what we live for. Pick a system you can reasonably afford that doesn't break the bank, but be sure that you're getting the most for what you pay for.