Bank of America Review: Small Business Loans & Lines Of Credit
Expert Analyst & Reviewer

UPDATED
Advertiser Disclosure: Our unbiased reviews and content are supported in part by
affiliate partnerships
, and we adhere to strict
guidelines
to preserve editorial integrity.
Bank Of America Business Loans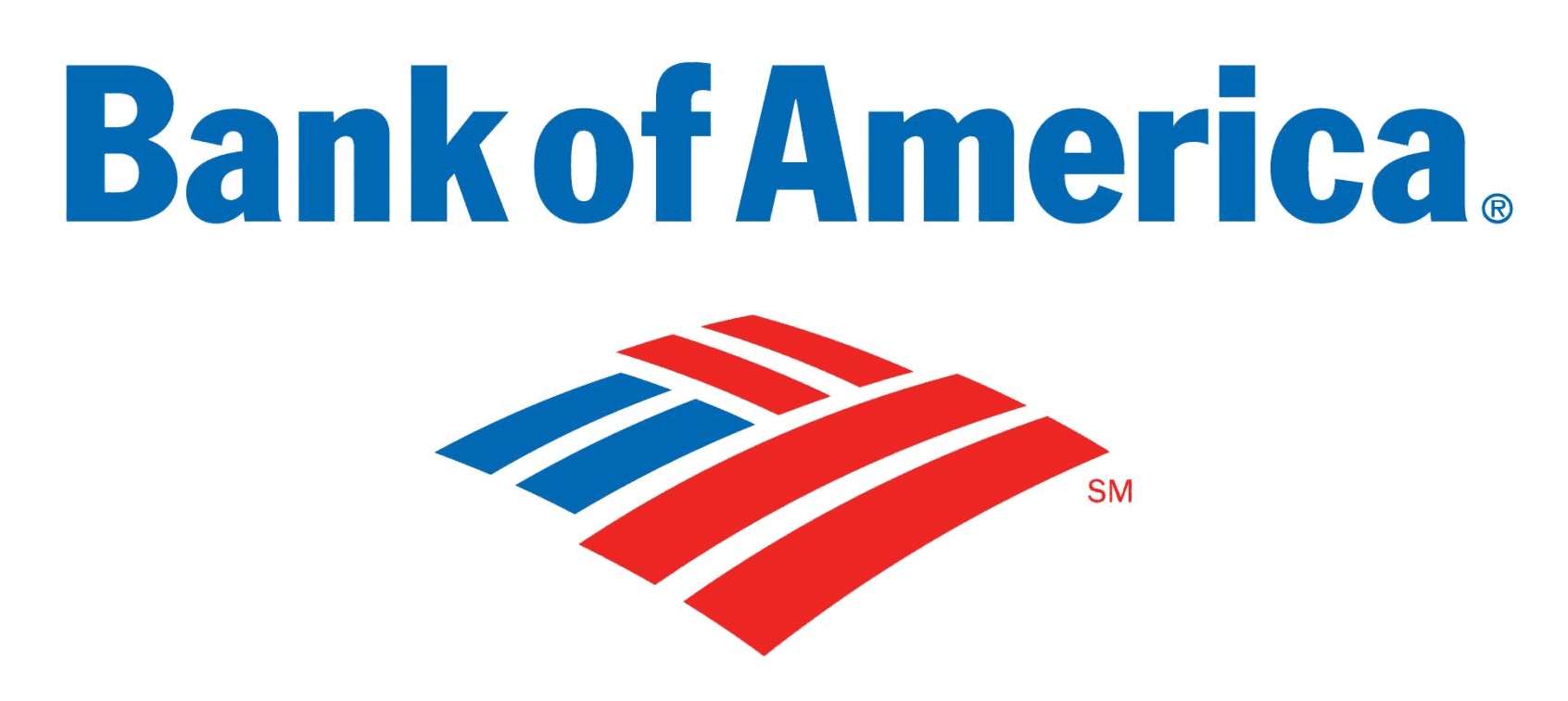 Pros
High borrowing amounts
Multiple types of financing available
Rates tend to be inexpensive
Long-term financing options available
Cons
Borrower qualifications might be hard to meet
Financing isn't available in some states
The application process is slow and involved
Funds can take time to disburse
Bank Of America Business Loans Overview
Bank of America is the second-largest bank in the United States (by assets), and with over 4,400 financial centers and around 16,000 ATMs, it's one of the largest companies in the world.
As one of the biggest banks around, Bank of America offers a large, versatile breadth of loan products at competitive rates but with the cost of fairly conservative lending practices and standards. Should you get a loan from Bank of America? It depends on your situation. But if you can qualify and don't mind the bank's ongoing theater of scandals, you may find Bank of America well-suited to meet your needs. Read on for more information.
Business Loan Services Offered By Bank Of America
Here are some popular small business lending products offered by Bank of America:
Secured & Unsecured Business Term Loans: These traditional loans provide the borrower with a lump sum of money. That amount, plus interest, is paid off over time. Secured term loans require collateral, such as business assets.
Secured & Unsecured Lines Of Credit: Accounts that let you draw money as you need it up to a credit limit. You pay interest on the amount you owe. Secured lines of credit require collateral.
SBA Loans: Loans that are guaranteed by the SBA and designed to help small businesses access rates and terms they may not otherwise be able to.
Commercial Lending: A term describing the ability to use hard collateral to activate financing streams. Terms may vary by lender and from borrower to borrower.
Equipment Financing: This type of financing is used to finance equipment ranging from business software to heavy equipment and can be a loan or a lease.
Business Auto Loans: This type of loan can be used to purchase or refinance a business vehicle.
Healthcare Practice Loans: These are specialized term loans for the healthcare industry.
Paycheck Protection Program (PPP) Loans: As of January 2021, Bank of America is accepting applications from clients for first- and second-draw PPP loans.
Note that during the PPP program, Bank of America is temporarily not accepting new applications for its "Business Advantage" unsecured term loans or lines of credit.
Bank Of America Business Loan Borrower Requirements
To have a good chance of qualifying for a Bank of America business loan, the bank recommends that you meet the following minimum requirements:
Time In Business
2 years
Business Revenue
$100,000 per year (for an unsecured loan)
$250,000 per year (for a secured loan)
Personal Credit Score
670
Bank of America also has varying collateral requirements depending on the loan product.
If you're interested in a PPP loan from Bank of America, here are the PPP round 2 rules and requirements. Businesses applying for a second-draw PPP loan through Bank of America should have also received their first-draw PPP loan through Bank of America.
More broadly, Bank of America uses what it calls "The 5 C's of Credit" to assess borrower qualifications for its loans. These are:
Capacity: Your ability to service your debt. Bank of America wants to see at least $1.25 in income for every $1 you borrow.
Capital: Do you have capital assets, such as cash and equipment? Who has invested in your company?
Collateral: Do you have assets that you can use as collateral (accounts receivable, inventory, cash, equipment, commercial real estate)?
Conditions: What are the current economic conditions? What's the state of your industry? What's the regulatory environment like?
Character: What's your work history? Your industry experience? What do people think of you?
The bank also values communication, so building up a relationship with your local branch may make a difference in some cases. Learn more about the 5 C's of Credit and how to improve your standing in each area in our 5 C's of Credit explainer.
Bank Of America Interest Rates & Fees
Bank of America offers various secured and unsecured loan products to potential business customers.
Business Advantage Term Loan
The Business Advantage Term Loan is an unsecured business loan product that offers qualified businesses lump sums between $10K and $100K and term lengths from 12-60 months. A one-time $150 origination fee applies.
This product is designed to get working capital into the hands of businesses without the need for collateral. Bank of America's business loan interest rate starts at 4.75%, with monthly payments. Preferred Rewards for Business clients can receive interest rate discounts up to 0.75%.
It's worth noting that this product is unusually fast for a bank loan; you can get your funds within five days after approval.
Secured Business Loan
Secured term loans use either an asset or Bank of America CD as collateral. They are a bit harder and more time-consuming to qualify for, but the collateral allows you to borrow more than you could with an unsecured loan and often at a lower interest rate (starting at 3.50% rather than 4.75%). Term lengths are up to four years when secured by business assets or up to five years when secured by CDs.
Because they're slower to process, but with better terms, a secured business loan would be more appropriate for expansion projects than working capital.
Business Advantage Credit Line
Bank of America's Business Advantage Credit Line is an unsecured line of credit with limits of up to $100K. It's a revolving line of credit, so whenever you pay down your balance, you'll have that much credit available again. No interest gets charged until you use the funds. Interest rates start at 4.50%, and Preferred Rewards for Business clients can receive discounts.
Most businesses will use an unsecured line of credit to bridge the gap between payables and receivables or as a rainy day fund. Remember, you have to renew your line of credit annually if you want to keep it active.
Secured Line Of Credit
Securing your line of credit with a blanket lien on your assets or a Bank of America CD will allow you to access more money at slightly better rates. Credit limits for secured lines of credit begin at $25K and have no upper limit. Otherwise, your secured line of credit will function more or less the same as an unsecured Bank of America business credit line would, with an interest rate starting at 3.75%.
Because of the higher limit and better terms (but slower approval process), you'd probably use this product for ongoing operational expenses rather than short-term gaps.
Equipment Loans
Bank of America offers specialized secured loans to businesses looking to finance equipment purchases. These loans come with lower interest rates (starting at 3%) but must be used to purchase qualified assets, such as heavy equipment, office machinery, etc. These loans last up to five years and start at $25K.
Bank of America also offers equipment leases.
Business Auto Loans
These are unsecured loans up to $10,000 with rates starting at 2.99%. The term length is 48-72 months. You can use this loan to finance a car, van, or light truck used by your business as well as commercial vehicles.
Commercial Real Estate Loans
If you're looking to buy commercial property and/or land, you'll probably want a long-term loan. Bank of America commercial real estate loans begin at $25K, with interest rates starting at 3%. These loans last for up to 10 years with balloon payments (your payments are back-loaded) or 15 years with full amortization.
SBA Loans
Small businesses can also apply for Bank of America loans through the SBA's 7(a) program or 504 loan program. These loans are partially guaranteed by the SBA, allowing businesses that may otherwise encounter a tough lending market to get credit at reasonable rates and terms. Just be aware that the process is a little more complicated than it would be for most other loans since you'll be dealing with two organizations instead of only the bank.
Expect to make a down payment of around 10% as well as provide assets or real estate for collateral for a 7(a) loan. The length of SBA loans will vary depending on what you're applying the money to. For example, 7(a) loans can last up to seven years for working capital, 10 years for equipment purchases, and 25 years for real estate.
Unsure whether an SBA 7(a) or 504 loan would be a better fit for your funding needs? Learn about the differences in our SBA business loan comparison.
Application Process
Some big banks are very traditional, requiring customers to apply in person. Others have taken the more modern approach of allowing you to apply online. Bank of America effectively splits the difference, offering convenience where possible and a more traditional application process where it isn't.
What You Need To Apply For A Business Loan From Bank Of America
There's some variability, depending on the state you're based in, but here's what you'll definitely need to apply for a BoA business loan:
Personal info for each owner, guarantor, and controlling manager
Business street address (no PO Boxes)
Time at the current business address
Phone number
Tax ID
Nature of business
The date your business was established
The date you acquired the business
Number of employees
Annual net profit
Annual gross sales
List of outstanding debt obligations
How Long Does The Application & Funding Process Take?
The short answer is that it depends on the product you're applying for.
Existing customers of the bank can use their Bank of America ID to apply for unsecured loans and lines of credit via an online form. You'll need to submit basic information about yourself and your business as well as your number of employees, profits, sales, and outstanding obligations. You'll also need to submit personal information about each additional business owner, guarantor, and controlling manager.
Depending on the product, you may need to have a business checking account with Bank of America if auto-debiting is required. If all goes according to plan, you can get your funds as soon as five days after being approved. For a bank, that's lightning-fast.
If you're not a current customer and you're applying for a secured loan or line of credit, you'll need to apply in person at your local branch or over the phone. In this case, there's no time frame advertised, but you should expect a minimum of a couple of weeks to go by before you see your funds (and possibly months in the case of SBA loans). Bank of America's PPP loan application process is entirely online.
Bank of America has branches in most states but is not very prevalent in some (including a few populous ones). For example, Bank of America's presence in Ohio is limited to a couple of lonely ATMs in Cincinnati and Woodmere. You can use the bank's locator to see if there's a branch near you.
Sales & Advertising Transparency
Given the size of the bank, Bank of America's website is fairly informative and easy to use. A big point in the company's favor is the addition (and convenient placement) of tools (such as sliders) in its business loan sections that help you figure out what your monthly payments will be.
Overall, the bank is fairly transparent upfront, although you may have to squint a bit to find some of the terms (or the links to them).
Customer Service & Technical Support
As is the case with most banks of this size, your customer experience may be extremely variable depending on your product and the branch you're doing business with. That said, there's no shortage of negative customer experiences online, most of which are related to checking and savings accounts.
Bank Of America Reviews, Complaints, & Testimonials
Negative Reviews & Complaints
As mentioned above, big banks aren't hitting it out of the park in the public relations department these days, and they have the customer reviews to show for it. Keep in mind that most of these complaints aren't about Bank of America's business loans specifically but about the company in general.
At the time of this review, the bank's Better Business Bureau profile shows over 5,400 complaints and a 1.09-star rating from over 400 reviews. From sources such as Consumer Affairs and similar aggregators, complaints include:
Customer Service: Most complaints involved customer service and inconsistent responses to complaints and problems, such as frozen accounts.
Fees: This was mostly related to checking accounts, but many customers complained about being charged punishing fees unexpectedly.
Scandal-Prone: Like many other big banks, Bank of America was among those responsible for the 2008 crash and has had subsequent issues, including overcharging overdraft fees and allegedly underreporting risk metrics.
Positive Reviews & Testimonials
Bank of America tends to fare better with reviews from professional sources, and some customers are leaving positive reviews on the aforementioned aggregators:
Good Rates: Though harder to qualify for, Bank of America does offer good rates to business customers on loans and lines of credit.
Accessibility: Bank of America branches are prolific and easy to find in most of the country's major population centers, with a few glaring exceptions.
Versatility: Bank of America has an extensive menu of loan products available in both secured and unsecured forms, giving businesses a lot of options.
Final Verdict
Bank of America, like many of its peers, can offer qualified businesses a broad array of products at low rates. Whether or not you and your business have the credit rating necessary to qualify is another question. In particular, Bank of America's transparency and modern approval processes help distinguish it from some of its other big-name competitors.
As well-established and protected as the bank might be, it's hard to ignore Bank of America's frequent legal and consumer issues. If you have an existing relationship with Bank of America and are satisfied with it, then it's probably a good choice for your lending needs. Prospective customers may want to weigh their options and do some comparison shopping.
Looking for a loan or line of credit and want an alternative to Bank of America? See how Bank of America compares to other bank lenders. To find another bank that offers PPP loans, check out 5 Banks That Are Currently Accepting Round 2 PPP Loan Applications.
---
Featured Free Corporate Card
Ramp


---
Ramp offers a free corporate card for virtually any business. Start earning rewards with your corporate spending today. Get your free card.
Featured Free Corporate Card
Ramp


---
Ramp offers a free corporate card for virtually any business. Start earning rewards with your corporate spending today. Get your free card.
To learn more about how we score our reviews, see our
Business Loan Rating Criteria
.