Expert Analyst & Reviewer

UPDATED
Advertiser Disclosure: Our unbiased reviews and content are supported in part by
affiliate partnerships
, and we adhere to strict
guidelines
to preserve editorial integrity.
Fundwise Capital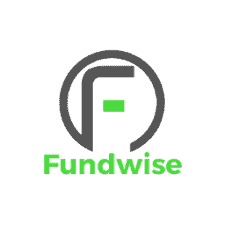 Pros
Financing is available to qualified startups
Multiple types of financing available
Long-term financing options available
No collateral required
Cons
High credit score requirements
Rates can be expensive
Funds can take a while to disburse
Website advertising is not informative
Fundwise Capital Overview
Fundwise Capital is a Utah-based financial service company that specializes in helping new businesses find funding. Fundwise Capital does not directly lend to businesses. Instead, the company attempts to connect qualified customers with third-party funders.
Fundwise makes its money through a combination of fees charged to clients, fees charged to Fundwise partners, and its credit counseling program. But is Fundwise a good deal?
That really depends on how good you are at digging up sources of funding on your own. Fundwise will probably be most useful for individuals with great credit who don't have the time, connections, or experience necessary to access financial resources. For those folks, Fundwise is a pricey but helpful service.
Note: You should approach the world of alternative funding with caution; the rates are often usurious, and the terms can be punishing for the unprepared or unlucky. You should always make sure you've exhausted other potential sources of funding first (take a look at our handy short-term funding comparison chart to make sure).
Services Offered By Fundwise Capital
Fundwise offers the following types of business funding through its partners:
Business Credit Cards: A business credit card is similar to a personal credit card but is subject to slightly different regulations. They tend to have more generous rewards programs than personal credit cards.
Installment Loans: Installment loans provide the borrower with a lump sum of cash. In return, the borrower makes regularly scheduled payments for an agreed-upon period until the amount borrowed is paid off, plus interest.
Lines Of Credit (Business & Personal): Lines of credit establish a credit limit against which you can borrow. You can draw as many times as you need to so long as the total amount borrowed does not exceed your credit limit. You generally only have to pay interest on the amount you've borrowed.
Fundwise Capital Borrower Qualifications
Here are the minimum borrower qualifications for Fundwise:
| | |
| --- | --- |
| Time In Business: | None |
| Credit Score: | 680* |
| Revenue: | N/A |
*If you don't meet this criteria, you can bring on a credit partner with a 680+ credit score.
Fundwise Capital Terms & Fees
Lines Of Credit
Here's what you can expect from a line of credit through Fundwise:
| | |
| --- | --- |
| Credit Limit: | $25,000-$300,000 |
| Term Length: | 6-18 months |
| Interest Rate: | 0% for 9-15 months, 1%-2%/month after |
| Other Fees: | $500 + 9% approval fee |
| APR: | 0% for 12 months |
| Collateral: | N/A |
Fundwise's lines of credit come in both personal and business forms. Which one you get will likely depend on whether or not your business currently exists or if it's been around long enough to have the necessary records.
A line of credit is an agreement by a funder to lend a business or individual a set amount of money, which is called your credit limit. Unlike most other loans, you don't receive this money as a lump sum. Instead, you can draw upon this money at will, in whatever increments you want, so long as the total amount you've borrowed doesn't exceed your credit limit. You only need to make payments on the money that you use. Fundwise can connect businesses to both revolving and non-revolving lines of credit. In the case of revolving lines of credit, payments you make on your balance free up that credit to be used again, similar to a credit card.
Fundwise Capital


---
Fundwise's lines of credit offer some additional perks that are appealing to new businesses, namely a year or so of 0% interest. There are no restrictions on what you can use the money for. Fundwise's lines of credit are unsecured, meaning they don't require collateral.
Installment Loans
Fundwise can also connect you with installment loans, though the company offers less information about the terms.
| | |
| --- | --- |
| Borrowing Amount: | $25,000-$300,000 |
| Term Length: | 3-7 years |
| Interest Rate: | 0%-15% on first 9-15 months |
| Other Fees: | $500 + 9% approval fee |
| APR: | 6%-23% |
| Collateral: | N/A |
Installment loans, sometimes called "term loans" or "medium-term" or "long-term" loans, are the archetypical loan product. They last for several years or longer, accumulate interest over time, and are paid monthly.
Fundwise sweetens the pot for startups by negotiating a lower initial interest rate for its clients. In the best-case scenario, this can mean 0% interest for up to two years, which can add up to enormous savings.
As with the company's lines of credit, Fundwise's installment loans are unsecured, meaning they don't require collateral.
Business Credit Cards
Fundwise can also help you get a business credit card.
Credit cards aren't necessarily the best way to finance early business expenses — if a balance sits on your card, it will quickly become more expensive than all but the most predatory short-term loans. That said, business credit cards can be an excellent way to finance short-term expenses that you can pay off quickly.
How quickly? Most business credit cards will extend a grace period of at least 21 days. If you pay off your credit card in full within that time frame, you won't have to pay any financing charges at all. In fact, if you're very strategic with your business credit card, you can actually save money by accumulating points through your credit card's rewards program. Note that the grace periods generally don't apply to cash advances, so avoid those unless absolutely necessary.
Keep in mind that many business credit cards have annual fees, so you'll want to factor that into your math, though many issuers will waive the first year's fee. Business credit card APRs typically fall between 15% and 26%, with some outliers a percentage point or two higher or lower. The cards offered through Fundwise come with a 0% introductory APR on purchases and balance transfers.
Application Process
The application process begins online. Your credit rating will be an important factor for any financial product you apply for, though how much it matters will vary. For Fundwise, your credit rating is everything. In fact, the company requires you to open a credit monitoring account and asks for the results of your personal credit inquiry. That might sound a little weird, but it works around having to do a hard pull on your credit. You may also be asked for proof of income.
Fundwise advertises a 10-21 day funding time to get your money, which is pretty slow for an online lender.
Fundwise Capital


---
Sales & Advertising Transparency
Fundwise doesn't disclose too much information on its website beyond some basic information about what the company offers as well as a lot of "best-case scenarios." Considering how niche its service is, Fundwise would do well to divulge more information upfront.
That said, Fundwise does provide enough information to get a general sense of the products it can link you with.
Customer Service & Technical Support
Fundwise can be reached through its website — by email, by phone, or through social media (Facebook, Twitter, LinkedIn, Instagram, and YouTube).
Though it's not exactly customer service, Fundwise offers a paid credit counseling service called Fundwise Optimize that can help businesses qualify for more funding.
Customer reviews of customer service are generally positive.
Fundwise Capital Reviews, Complaints, & Testimonials
Negative Reviews & Complaints
Fundwise isn't accredited by the Better Business Bureau but currently rates an A+ with the watchdog company. Currently, there are 13 complaints on record, 2 of which are from the past 12 months. Here are some of the complaints:
Advertising Issues: Many of the complaints revolve around customers believing, or being told, that they would qualify for more funding than they actually were.
Difficult To Qualify: With the high credit requirements, many prospective business owners simply won't qualify. And the ones who do could probably qualify for lower-cost forms of financing, such as an SBA loan.
Lack Of Transparency: Related to the advertising issues, some customers appear to have been lured by the promise of funding only to be hit with sales pressure to enroll in the Fundwise Optimize program to improve their chances.
Positive Reviews & Testimonials
The response to Fundwise has largely been positive. The company currently rates 4.7 out of 5 on Trustpilot, with 228 reviews. Here are some of the things Fundwise customers liked about their experience:
Low Impact On Credit: Though the company's method of checking your credit is unusual, Fundwise avoids doing any hard pulls of your credit.
Fast: For the type of lending it can connect customers to, Fundwise is pretty quick.
Customer Service: Many customers felt the assistance they received from Fundwise staff was helpful, and that staff was knowledgeable and available.
Final Verdict
For new entrepreneurs with good credit, Fundwise can make a significant impact, especially if you qualify for zero interest during your first year. The fact that the funding is all unsecured, too, can be a difference-maker for individuals who don't have significant assets to use as collateral. The 10-21 day funding time is a bit slow but still a respectable turnaround for startup funding.
Fundwise Capital


---
There are a few points of caution, however. If you don't want to sign up for a credit monitoring service, or if you aren't prepared for Fundwise's fees, you could easily find yourself in over your head. Also beware of being upsold on credit counseling, unless it's something you think would be beneficial for you.
Prefer to avoid the middleman? Check out how to apply for an SBA startup loan or a startup grant. If you have a few months of business under your belt, you could qualify for a small business loan. We can also help guide you through the world of business credit cards.
---
Featured Free Corporate Card
Ramp


---
Ramp offers a free corporate card for virtually any business. Start earning rewards with your corporate spending today. Get your free card.
Featured Free Corporate Card
Ramp


---
Ramp offers a free corporate card for virtually any business. Start earning rewards with your corporate spending today. Get your free card.
To learn more about how we score our reviews, see our
Business Loan Rating Criteria
.