Vend POS Review: Will Vend's Software & Pricing Fit Your Small Business?
Expert Analyst & Reviewer

Updated on:
Advertiser Disclosure: Our unbiased reviews and content are supported in part by
affiliate partnerships
, and we adhere to strict
guidelines
to preserve editorial integrity.
Vend by Lightspeed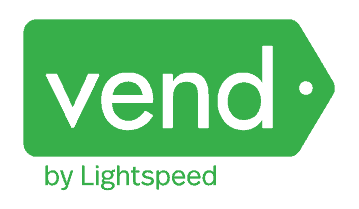 Pros
Loyalty program
eCommerce integrations
Multistore capability
Gift cards
Cons
Basic reporting tools
Expensive monthly cost
Vend by Lightspeed Overview
In 2010, Vend POS was revolutionary; it was a powerful POS system operating completely in the cloud, making it possible for your business to still function through an internet outage. Since then, Vend has stayed on top of current trends and remains one of the most popular and user-friendly retail POS systems on the market. (Its awesome reputation is probably why you're reading this Vend POS review in the first place!)
Acquired by Lightspeed in 2021, Vend is constantly updating its product and has very few flaws. The Vend software front end is remarkably intuitive for even the greenest retail employee, and its back-end features come with most things you would expect from a top-end system.
Since its launch, the company has developed a capable inventory management system to help keep your business organized, a multichannel sales approach with both in-store and online capabilities, a decent list of integrations with third-party software, and an altogether well-rounded retail management solution.
Naturally, as with any system, there are a few areas where Vend needs some work. If you want eCommerce, an employee time clock, or email marketing, you'll need to pay for third-party software integrations. And if you're looking for incredibly advanced reporting, you may find Vend slightly lacking. However, for most small to mid-sized businesses, Vend POS system will almost certainly have you covered. What's especially impressive is you can use it on virtually any hardware setup you like.
Read our full Vend POS review to learn more, or leave a comment if you've used this product before!
Don't have time to read an entire review? Take a look at our top-rated point of sale solutions for a few quick recommendations. Every option we present here offers excellent customer support, detailed user interfaces, and easy-to-use software, all for a reasonable price.
Vend Pricing
Before signing up for a plan, you can test out Vend with a free 14-day trial (limited to 200 products and weekly erasure of sales data). As with other web-based POS services, Vend's month-to-month plans can be canceled at any time, and your subscription is paid monthly via credit card. However, if you prepay for one year, you'll receive a discount on the monthly price.
Note that Vend's pricing is now the same as Lightspeed Retail's. Also like Lightspeed Retail, you'll pay a higher monthly fee if you do not use Lightspeed Payments as your processor (in the US and Canada only). Note that the following monthly pricing is if you use Lightspeed Payments as your processor. If you use a different processor, you'll pay an additional $30/month, regardless of plan.
Lean
$69/month annually ($89/month billed monthly)
1 location
1 register (+$59/month per additional register at same location)
Retail POS
Integrated processing with Lightspeed Payments
24/7 customer support
API access
Standard
$119/month annually ($149/month billed monthly)
Everything in Lean package, plus:
Advanced
$199/month annually ($269/month billed monthly)
Everything in Standard package, plus:

Loyalty
Analytics
Serialization (record serial numbers for products and track which unit is sold to which customer for warranty purposes)
Additionally, Vend offers enterprise pricing for businesses that want a dedicated account manager, premium API access, and customized onboarding. You'll have to call for a quote for Vend's enterprise packages.
Vend has a calculator on its pricing page you can use to see multilocation pricing and find out what your total monthly cost will be based on how many registers and locations you have.
Cloud-Based Or Locally-Installed
Vend has its head in the cloud, so to speak. All aspects of operation occur within your HTML5 compatible web browser (or HTML5 iPad app). If you have a network outage, the cache takes over and runs things locally, automatically re-syncing sales when you come back online.
Specific Industry
Vend is a versatile solution for virtually any retail establishment, small or large. It offers convenient packages to accommodate nearly every type of business, with the possible exception of food service. Service and hospitality businesses will find it lacking — there are no features for table management or tipping, but Vend could potentially work for small cafes and other simple food distributors.
Vend does its job very well, and I always like it when a software company doesn't try to be all things to everyone.
Specific Size Of Business
With Vend, there are no limits to the number of stores a business can have, so it is appropriate for small stores, large chains, and everything in between. Vend is mostly geared toward small businesses but does boast some customers with a few hundred stores each.
Ease Of Use With Vend
Once signed up for the free trial, you'll have the opportunity to take a self-guided tour. Each category is linked to the appropriate page in the dashboard for configuration. You'll be walked through the processes of adding products and customers, setting up taxes, and customizing the register quick keys, among other things. It's a great way to get oriented to the system, though it's all pretty self-explanatory, given how intuitive the software is.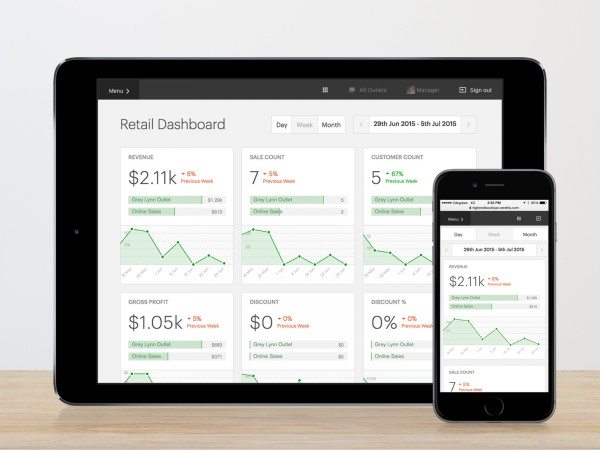 Even as you get into some of the more peripheral functions of the POS — the loyalty program, inventory management, that sort of thing — Vend is ridiculously simple to use. Vend offers a helpful 10-minute demo video that gives a brief overview of its offerings, but if you have any experience with POS systems, it's unlikely you'll need it to figure out basic functions. Adding inventory was simple, and the option to create tags to more efficiently sort products was a snap. If you import your inventory via a CSV file, you can be up and ready to accept payments in a matter of minutes.
Vend doesn't have an in-house eCommerce platform, but provides a free Ecwid subscription and integration instructions on Standard accounts and higher. If, however, you are already set up with another popular eCommerce platform, such as Shopify, BigCommerce, or WooCommerce, Vend also integrates with those companies (on Standard plans and above). Once your store is up and running to your liking, Vend's functionality is excellent. Managing products and customers even across multiple locations is simple and intuitive, though it does require a few more taps or clicks than some other POS systems offer.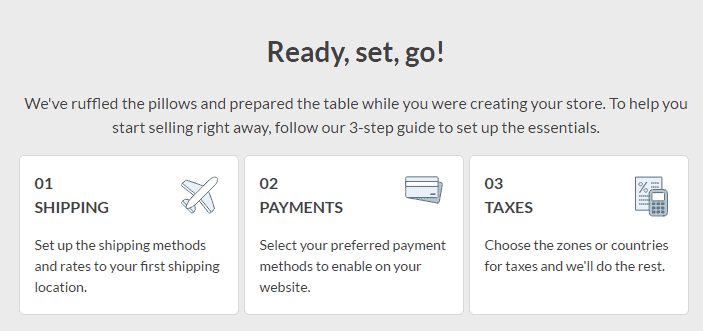 Hardware & Operating System Requirements
If you run Vend in a web browser, you can use Chrome, Safari, Microsoft Edge, or Firefox. As far as the OS, as long as your hardware can run at least Windows 7, Mac OSX Mountain Lion, or iOS 12, you're good to go.
Though Vend does not sell POS hardware directly from its website, it has a preferred hardware partner, POS Portal, through which you can purchase various hardware components and Vend hardware bundles, including Star Micronics mPOP setups and custom kits for iPad.
Vend also makes it easy to source your POS hardware yourself or use POS hardware you already own; on its website, Vend provides a detailed list of specs for all the hardware components that are compatible with Vend's point of sale.
For more information regarding the peripheral equipment that works with Vend, you can check out the company website or speak to a Vend representative who can help you assemble the right Vend hardware setup.
Vend Point Of Sale Features
You can check out a full list of Vend's features and see a demo video on Vend's website (though you'll need to give your name, phone number, and email address to gain access). Here, I just want to touch on a few of Vend's most notable features.
eCommerce Integration: eCommerce integration is only available on Standard plans and above. Vend integrates with most of the top eCommerce platforms on the market, making it simple to either import your online store or start from scratch. With Vend's Ecwid integration, you can sell on your own Ecwid website, as well as on social media channels like Facebook, Instagram, and TikTok. Purchase orders made through the online store are automatically emailed to the admin, so order fulfillment is in real-time.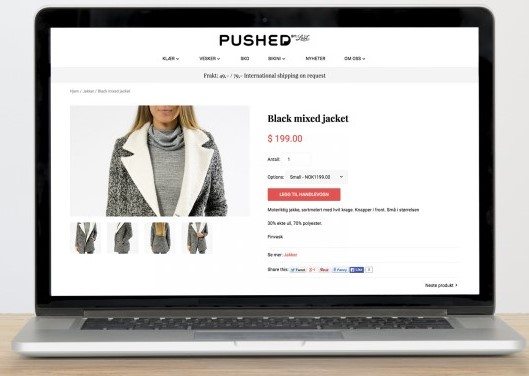 Loyalty Program: It's becoming commonplace for a POS to include some kind of loyalty engine, and for good reason. Anytime you can create an incentive for customers to keep shopping at your store, you've got a leg up on the competition. Vend has an excellent Loyalty package, allowing you to import existing customers via a CSV file or easily add new customers to a list, storing their information under a unique profile, which can later be used for marketing. The Loyalty package also includes gift cards, and a customer's balance is viewable from the payment screen at the time of checkout (assuming you've attached this person to the sale). You'll see clearly how much the sale will earn the customer, how much they have available, and how much they owe on the current transaction. The Loyalty program also makes its way into other areas of Vend and, with some creativity, can be used to drive sales.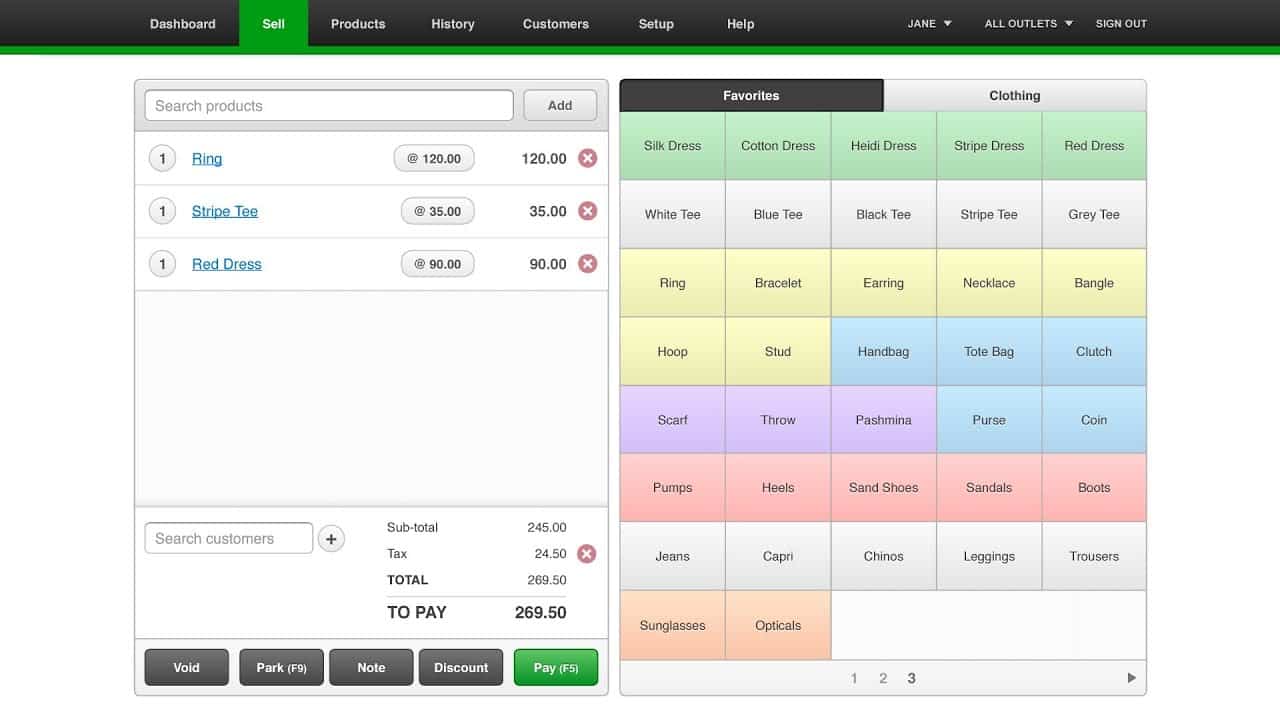 Customer Management: You can customize the fields you want for your customer list with addresses, phone numbers, email addresses, websites, customer groups, Facebook accounts, and Twitter IDs. Vend uses the Loyalty program to entice shyer customers into giving up their info. When you enable the Loyalty program, there's an option to create and send an automatic email to new enrollees. This email contains a personalized link to a Customer Portal, where people can give you their full contact info in exchange for bonus loyalty dollars. This makes adding customers at the time of sale quicker and less invasive — you only need to ask for their email address and then tell them to wait until they get the email so that they can earn more rewards. The link they receive is tied directly to the account you just created and can only be used to redeem rewards once (meaning if they fill out their info and get their bonus, the link will then expire to prevent double-dipping).
Inventory Management: With Vend, you can easily add, remove, and edit inventory items. You can also include images of products as well as keep track of stock levels and any special taxes, costs, or prices for certain products. Prices can be set differently based on location or customer type or by creating special promotional discounts. Additionally, inventory can be imported to/exported from a CSV file. The system can import, create, and print barcode labels for easier inventory management. And any product can have an individualized Loyalty earning that overrides the default spend-to-earning ratio, which is especially helpful if there's a particular product you want to push. Vend also offers a purchase order management feature.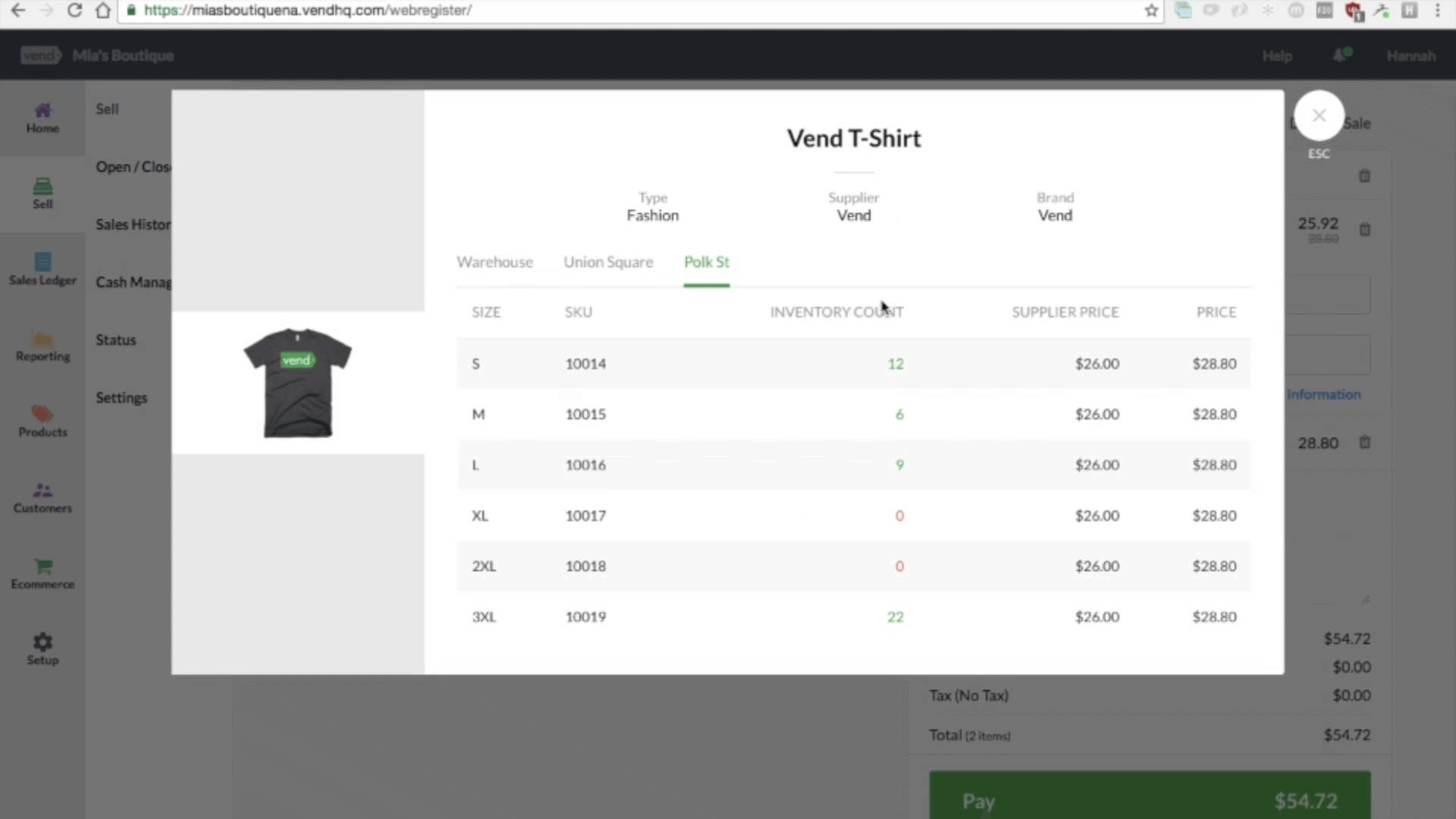 Price Books: Vend can maintain multiple price books, which you can use in several ways. You can keep separate price books based on store location or a specific group of customers (say, your Loyalty customers), or you can make them time-sensitive. For example, if you want to have a weekend sale, all you need to do is create a copy of your default price book, apply discounts across the board (or individualized discounts for different products), and set the time frame during which the new prices will be active. The new parameters will override your default price book (beginning at the time you've specified), and regular pricing will be restored when the sale is over.
Gift Cards & Loyalty Cards: Vend's gift card program allows you to create branded gift and loyalty cards, increase your payment options, and avoid issuing refunds by offering store credit instead. These are barcode cards you can redeem with a scanner at your Vend point of sale.
Employee Management: Tired of employee errors, discrepancies, and theft? Vend enables you to reduce these issues by tracking employees and their cash management. You can also track employee performance, set employee sales goals, and switch users between transactions. Vend offers the ability to receive closure reports each day to double-check your totals. Absent, however, is an employee time clock that lets employees clock in and out — you'll have to use a software integration such as Deputy if you want this feature.
iPad App: Known as Vend Register, this app is optimized for use on an iPad. It gives users the ability to streamline and process sales quickly, easily customize quick keys, and includes such features as payment integration, layaways, on-account sales, and loyalty programs.
Flexible Interface: Vend has a lot of nice elements on the front end, featuring such things as quick keys, which can be saved as templates and can speed up checkouts. It's also easy to add quick sale notes with instructions or discounts directly to a transaction. Divvying up discounts to an entire sale or just an individual product takes just seconds, and receipts can be customized with your logo.
Transaction Options: Vend offers layaway options, and it's very easy to look up customer information to track payment history and balances. Other slightly complicated transactions, such as parking sales and adding store credit to an account, are simple to process along with more basic functions, such as returns and split payments.
Barcode Scanner App: Scanner by Vend is a free barcode scanner app you can use to turn your iPhone or iPad into a barcode scanner. Scanner integrates with Vend's POS system to sync your counts and stock levels, removing the need for CSV imports and manual uploads.
Reporting: Vend makes it easy to customize reports, giving you information by product, brand, supplier, etc. It also comes with a convenient Mobile Retail Dashboard, which allows you to see all of your data in real-time from any device with internet access. You can set weekly or monthly sales targets and track employee performance, and the end-of-day reports can be automatically sent and are easily digestible. However, advanced reports are only available at the higher price tiers, and even those "advanced" reports are not as robust as those of other cloud POS systems, such as Lightspeed Retail.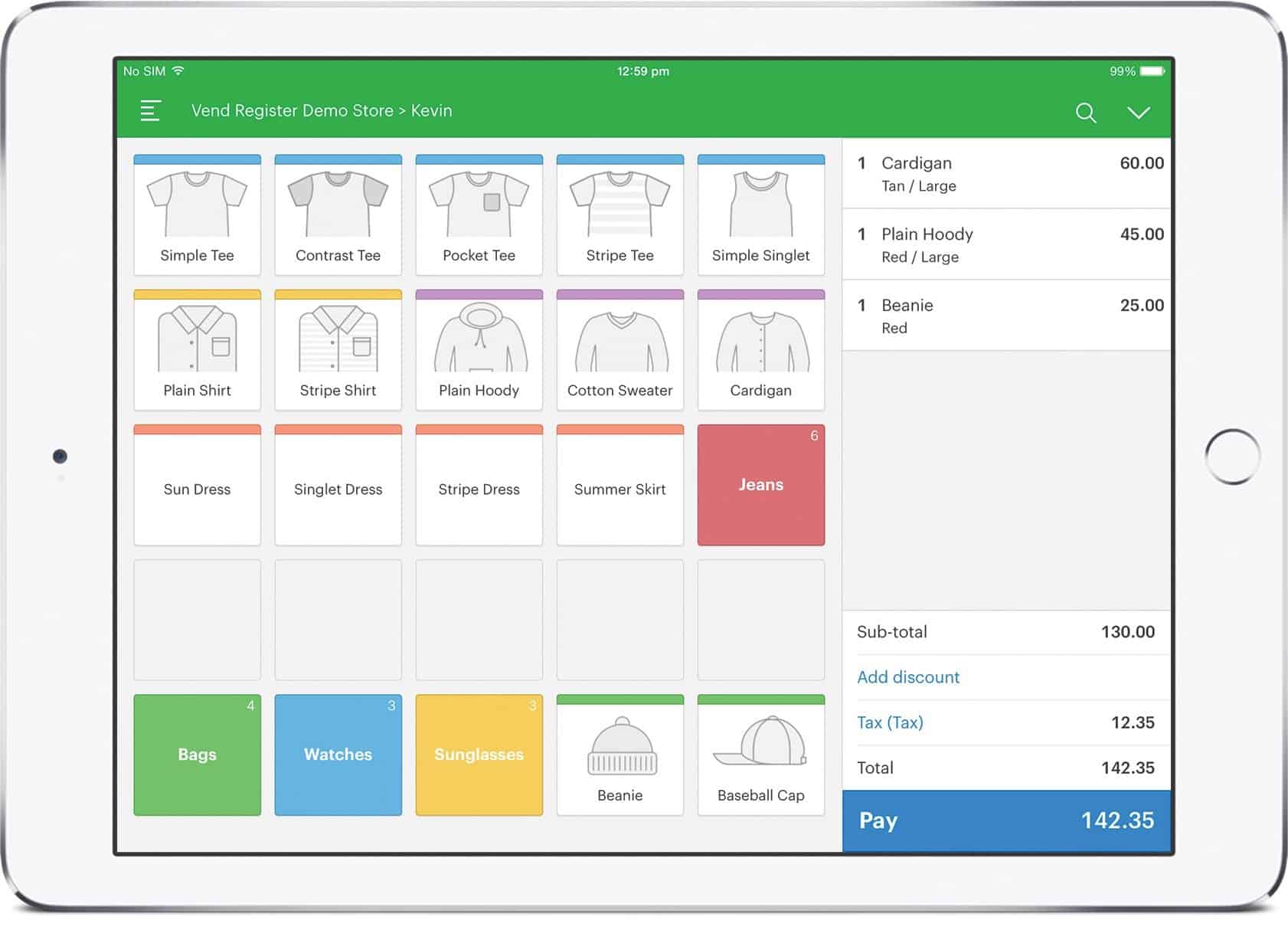 Customer Service & Support
Vend offers customer support on all paid plans, with technical help just a phone call away, 24/7. There is also a live chat option through its website. I found Vend's customer service easy to deal with, and they responded to questions within 24 hours.
In addition to phone, email, and live chat support, there is a thorough and searchable database of answers to common questions. This database is compiled of frequently asked questions, video tutorials, and the option to submit support tickets or suggest new features.
Additionally, Vend's website hosts a whole swath of online training tools and business resources (everything from retail guides and trend reports to webinars and articles filled with helpful tips). And if you're looking for a little extra help, Vend offers professional services, such as one-on-one training and launch services. Vend also has a YouTube channel with videos, including promotional bits, tutorials, quick tips, and long-form webinars. The company also maintains active Facebook, LinkedIn, and Twitter accounts, along with a blog.
Compatible Credit Card Processors
| Country | Credit Card Processor |
| --- | --- |
| United States | Lightspeed Payments (recommended) PayPal, Square, Chase, Elavon, CardConnect, EVO Payments, Worldpay, North American Bancard, TSYS, Klarna, Clearent, BlueDog |
| Canada | Lightspeed Payments (recommended) Square, Chase, Elavon, First Data |
| United Kingdom | PayPal, Square, iZettle, SumUp, Klarna, paymentsense |
| Australia | PayPal, Square, Klarna, Tyro, Smartpay, CommBank |
Vend integrates with Lightspeed Payments and incentivizes this payment option for US and Canadian merchants. Vend also integrates with numerous payment processors as well as payment gateways that let you connect your merchant account to your POS and online store. In the United States, Worldpay, PayPal, CardConnect, EVO, North American Bancard, TSYS, and Square are just a few of your options for credit card processing (note that you will pay a premium if you use a processor other than Lightspeed Payments). The POS is EMV-enabled and set up to accept NFC payments, such as Apple Pay.
Additionally, since Vend is an international company, it offers processing options for different countries, including Canada, Australia, UK, New Zealand, and South Africa. Canadian merchants can use Elavon, First Data (now Fiserv), or Chase Merchant Services. Australians have Tyro and PayPal, while South African businesses can use Yoco. Those in the United Kingdom can choose from iZettle and SumUp. Smartpay and Verifone can be used in New Zealand.
And, of course, the system can also be used without integrated payments by merely completing the sale manually within Vend after a successful credit card swipe.
Integrations & Add-Ons
Vend offers 50+ integrations with third-party software programs covering various areas, such as accounting, eCommerce, CRM, inventory management, employee management, scheduling, and analytics. Plus, with Vend's open API, it's possible to build a custom integration for pretty much any business app you want. You can view the complete list of available integrations on Vend's website, but some highlights are listed below:
Xero: Accounting
QuickBooks Online: Accounting
Ecwid: eCommerce
Shopify: eCommerce
BigCommerce: eCommerce
WooCommerce: eCommerce
Timely: Appointment scheduling
Mailchimp: Email marketing
Deputy: Employee scheduling
Unleashed: Inventory management
Wink: Custom reporting
Homebase: Employee management
Gusto: Payroll
Pointy From Google: Multichannel sales
DAVO: Sales tax automation
In a COVID/post-COVID world, where customers are spending more of their time online, having four different eCommerce options is especially significant. The Pointy from Google integration also provides a bridge between your online and offline POS sales. This free app connects with Vend to automatically add your in-store inventory to your Google business profile, helping local searchers find your brick-and-mortar store.
Vend POS Reviews, Complaints & Testimonials
Vend is not BBB accredited but has an A+ BBB rating and zero customer complaints. Overall, Vend POS reviews tend to be positive.
Negative Vend Reviews & Complaints
It's pretty impressive for a system with Vend's reach to have as few blisteringly negative reviews as it does. That said, there are a few common themes that recur in negative Vend reviews:
Price: Vend isn't the cheapest solution on the market, especially with the options it only makes available with its Advanced Plan. And if you have to pay for an additional eCommerce platform, the costs can add up. Customers who didn't need all of Vend's functionality often find it to be less than affordable.
Glitches & Missing Features: After scouring the internet, I found several complaints regarding slow servers and minor glitches in the system. Some customers have also expressed a desire for a more robust feature set. For example, one customer wants to see a customer display option that is not limited to the iPad app, and several found the reporting suite lacking.
Lack Of Payment Processing Options: Several reviewers complained that Vend POS was not compatible with their preferred credit card processor or could not find a supported processor that would work in their country. It's worth noting, though, that Vend's list of payment processing partners has grown over time.
Positive Vend Reviews & Testimonials
Several customer testimonials can be found on the Vend site itself as well as on the Vend blog under the tag "customer experience." But there are satisfied customers all over the web. Here is what most of them are talking about:
Simplicity & Usability: "Simple," "smooth," and "intuitive" are all words you'll repeatedly see people use to describe this system. And I can't argue with them. It's virtually impossible to get lost in this system since every function is self-explanatory. Even start-up hiccups appear to be minimal.
Inventory Management: Many customers praise Vend's inventory management system as being helpful and easy to use. Reviewers especially like that you can view images of products in your inventory.
Customer Support: Based on the reviews I've read, while not everyone is thrilled with Vend's customer service, enough people are happy with it to justify putting it in the "pros" category. But if you're more inclined to trust real numbers than people's opinions (which may or may not be tainted by the general negativity of the internet), Vend has a real-time feedback tool that displays the current customer satisfaction rating based on the last 100 ratings. Needless to say, you've got to be pretty confident in your customer service ratings if you've got them out there for the whole world to see.
Affordability: Many customers praised Vend for its cost, especially considering the number of features available. I'd say it is pretty comparable with most software within the same price range and could even compete fairly well with more expensive POS systems.
Final Verdict On Vend POS
Vend is one of the rare POS systems that will allow you to open it up and feel immediately at ease. What's more, you get all the benefits of the cloud with Vend, and the fact that the Vend software is also easy to learn and implement makes it a must-try for any retailer looking for a new POS.
There aren't many gaps within the software, and in the few areas where Vend POS may lag, well, there's an integration for that. With its focus on retail businesses, Vend checks pretty much every box. Moreover, you can use Vend with various hardware setups, so you're not limited to using iPads like you are with a lot of other cloud-based POS systems.
Vend isn't quite as robust as a handful of other retail systems out there. Still, for mid-sized businesses, which may not necessarily need to utilize extremely in-depth reports and inventory analysis, it would seem to be a perfect solution. If you don't need too many add-ons, Vend's cost will likely make it an appealing option to any retailer researching POS systems. Vend is one of our rare 5-star products and is more than worth the minimal investment required to get it up and running in your store.
---
The Merchant Maverick Seal of Approval 🏆
Vend by Lightspeed


---



After hours of in-depth research and evaluation, we can confidently recommend this brand to our readers. Get started today and see Vend by Lightspeed for yourself.
The Merchant Maverick Seal of Approval 🏆
Vend by Lightspeed


---



After hours of in-depth research and evaluation, we can confidently recommend this brand to our readers. Get started today and see Vend by Lightspeed for yourself.
To learn more about how we score our reviews, see our
Point Of Sale (POS) Software Rating Criteria
.
Read Next