Top 7 Etsy Alternatives
Updated on:
Posted by: Merchant Maverick Contributor
Advertiser Disclosure: Our unbiased reviews and content are supported in part by
affiliate partnerships
, and we adhere to strict
guidelines
to preserve editorial integrity.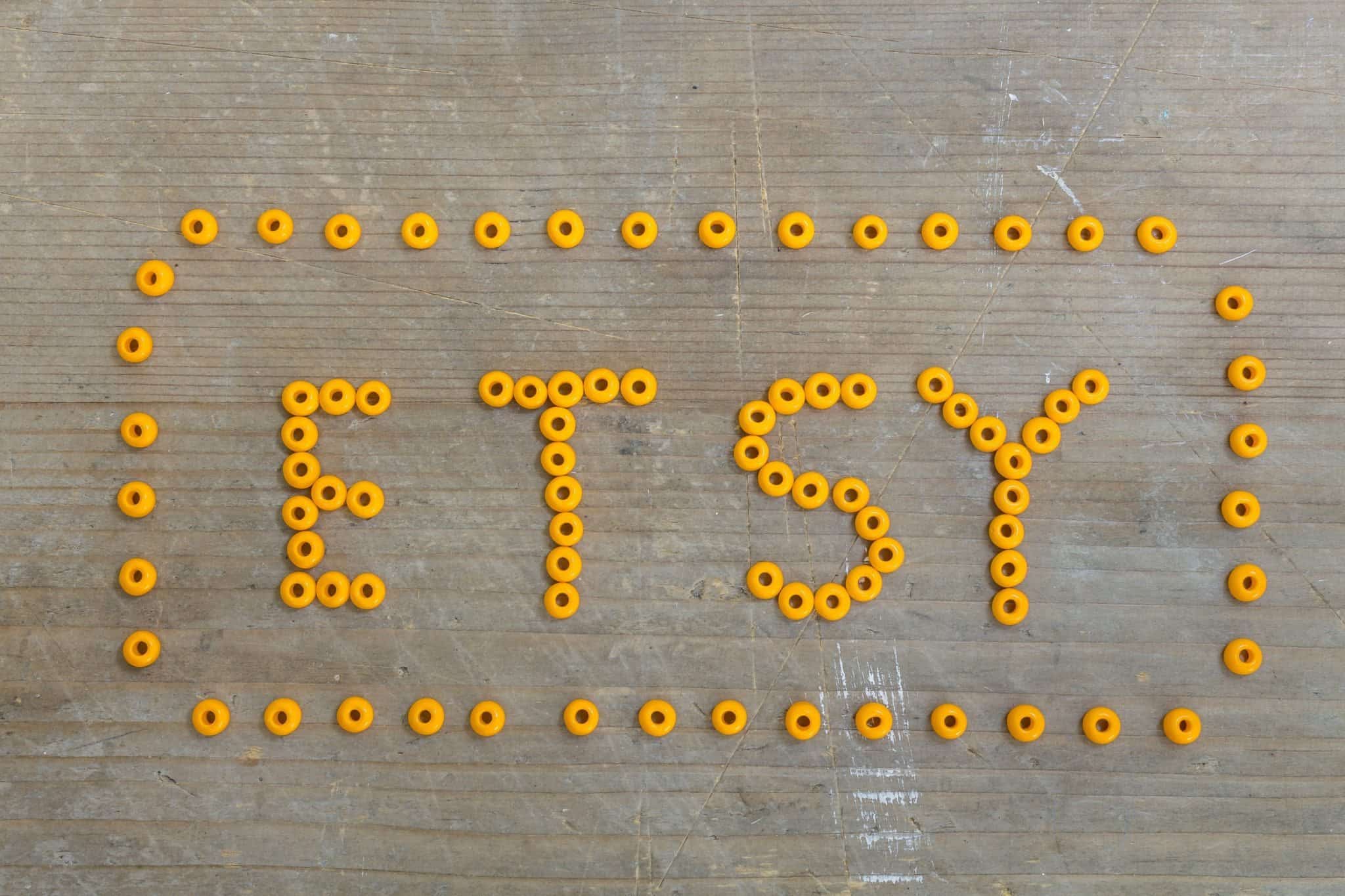 Lately, the online marketplace Etsy has alienated quite a few clients by announcing some changes in regulations. For example, Etsy recently announced that they would be raising transaction fees from 3.5% to 5%! These changes will be effective July 16, 2018 — around the time when Etsy will also be introducing their new paid seller packages, Etsy Plus and Etsy Premium.
What's more, merchants are now allowed to contract outside help with manufacturing, making leading sellers worry that factories will jump in and take over the marketplace. Sellers and customers alike are concerned that the products for sale aren't truly handmade and that Etsy has lost the essence of what made it such a unique platform. While Etsy maintains that the policies are for clarity and to open up opportunities for sellers, quite a few customers have responded by jumping ship and seeking Etsy alternatives.
If you are one of those artists looking for a new home for your store or if you are starting for the first time, here are some Etsy alternatives to consider. But before jumping into the comparisons, let's get the low-down on some of the things that have made Etsy such a great platform for so many vendors.
Etsy Pros
Easy sign-up with no priced plans
Great opportunity for small vendors with handmade items
Ability to gain potential customers who are simply browsing Etsy categories
Gift cards
Artsy culture
A community of artists all visible from the same site
Etsy Cons
Listing fees and transaction fees
In-site competition — if you have a product, other Etsy sellers probably do too!
Limited themes and page customizations
The aforementioned new policies on outside manufacturing
As a vendor drawn to Etsy, you likely fall into one of two categories. On one side, you might prefer a smaller, community-based craft marketplace for your handmade goods. On the other side, you might prefer to go off on your own and build a store without the connections to a larger marketplace.
This article will provide options for both of these categories. Let's start first with shopping carts, and then we'll delve into a couple of alternative craft marketplaces. Read on to learn about all your alternatives to selling on Etsy.
Don't have time to read an entire article? Take a look at our top-rated eCommerce solutions for a few quick recommendations. Every option we present here offers excellent customer support, superb web templates, and easy-to-use software, all for a reasonable price. Otherwise, read on for our seven best Etsy alternatives.
Shopify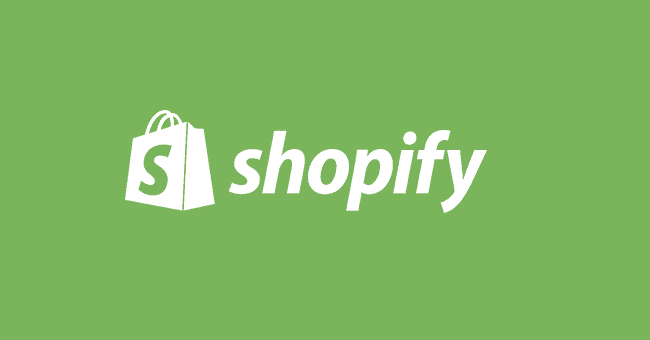 Shopify (see our review) isn't limited to small stores; anyone from the smallest to the largest of vendors can make use of Shopify's features. Here are some features that might appeal most to merchants seeking alternatives to Etsy:
Shopify Lite Plan: $9/Month (Buy Buttons But No Online Store)
Basic Shopify Plan: $29/Month (Online Store Included)
Buy Buttons & Facebook Shop
No Transaction Fees If Using Shopify Payments
Unlimited Products, Bandwidth, & Storage
Discount Codes
Excellent, Responsive Themes
Shopify vs Etsy
Shopify is an extremely popular online store for many reasons, but the robust nature of its Basic Plan is probably what will appeal most to ex-Etsy merchants. Although it may not be free, it's cheap and feature-rich (considering the price), with unlimited products and file storage!
Shopify's theme selection is one of the best out there, and there are tons of other features (such as amazing discount codes) that are perfect for artsy, indie types. The Buy Buttons, in particular, are a huge sell—especially considering that Shopify tops our list of Buy Button providers—and are great for merchants trying to attract buyers on blogs, social media, or other sites.
On the downside, if you're squeamish about big companies that endorse manufacturing, Shopify may make you uncomfortable. It is one of the largest shopping carts out there and has none of the manufacturing guidelines that Etsy once had. Shopify merchants commonly include AliExpress dropshipped products in their stores, not homemade crafts.
Shopify has a few other issues as well, especially the transaction fees you'll have to pay if you are not using Shopify Payments. These fees are nothing new to Etsy users, but when you are already paying a monthly fee for a subscription, they can be pretty obnoxious. Additionally, Shopify limits its product options and requires add-ons for more advanced features.
Square Online Store
You may know Square (see our review) for their ubiquitous Point of Sale services, which you can find in coffee shops and small businesses across the States. However, you should know that Square offers much more than just their register services. One of these additional services is the Square Online Store, which allows you to quickly and easily build a simple online store at no cost to you.
The best part of Square Online Store is the price. You won't have to pay a cent to set up your store. The only expense comes in the form of credit card processing fees at 2.9% + $0.30 per transaction. It's important to note that no matter what eCommerce platform you choose, you will have to pay similar fees to your credit card processor. Square's only requirement is that you use their payment processing services to accept credit card payments.
It's practically unheard of for a fully hosted, cloud-based solution to offer their software for free. My bet is that Square is hoping to make money on you through their other services.
Why We Like Square For eCommerce
Webstore
Integrations
Developers

Build Your Webstore Quickly & Easily

Integrate With Popular eCommerce Software

Developer-Friendly Tools For Customization

Highlights:

No coding required

Free personalized URL

Premade customizable themes

No hosting fees

Manage from your Dashboard

Mobile-ready storefront

Integrate with your in-person store

Integrate with:

WooCommerce

BigCommerce

Ecwid

3dcart

OpenCart

Zen Cart

Weebly

WordPress.com

Wix

+More

Highlights:

API for custom solutions

In-person solutions

Online solutions

Card reader SDK

Customer management solutions

PCI and EMV compliance

End-to-end encryption

Dispute management

Fraud detection




Instant Account Setup

Fast Funding

2.90% + $0.30 for online sales

Instant Account Setup

Fast Funding

2.90% + $0.30 for online sales

Instant Account Setup

Fast Funding

2.90% + $0.30 for online sales
Square Online Store is a very, very simple solution. They offer the basic features you'll need to list products and fulfill orders, but that's all. No bells and whistles here!
Here's a bit of what Square Online Store offers:
Free Software: Only Pay 2.9% + $0.30 Credit Card Processing Fee
Free Hosting & URL
Sell Goods, Tickets, Services
Accept Donations
Fulfillment Options: Ship To Door, Electronic Delivery, In-Store Pickup
Drag-And-Drop Visual Editor
Mobile Responsive Storefront
Inventory Management
Accept Gift Cards
Square Online Store vs Etsy
We see Square Online Store as a viable alternative to Etsy due to its low, low price. Many Etsy sellers will love the fact that they don't have to pay monthly fees. Square Online Store gives you a place to list and sell your products for nothing but the price of credit card processing.
However, Etsy merchants may dislike the fact that Square Online Store does not function within a marketplace. You will have to work to bring traffic to your site, and you'll have to maintain your site's design, marketing, and SEO. This may be a huge change for some sellers.
As we've already stated, Square Online Store is not a robust eCommerce solution by any means. It is a very simple solution for small sellers. For some that may be frustrating, but for others, that may be a relief.
Perhaps one of Square Online Store's strongest features is its seamless integration with Square's additional services. You can easily sync inventory between Square Register and your online store, and you can use Square's customer engagement services to expand your reach.
We're also pleased that Square provides customers with an easy to use drag-and-drop tool for web design. This tool gives you a bit of limited control over the look and feel of your site. You'll have four web templates to choose from.
As we've already stated, the major disadvantage of Square Online Store is its limited features. What's more, you will be required to use Square's payment processing services to handle all your card transactions. However, we still think Square Online Store could be a good option for some merchants. Head over to our Square review for more information or to Square's website to sign up for a free store.
Volusion
Like Shopify, Volusion (see our review) is a widely used and popular cloud-based shopping cart software. They offer a wide range of features at a reasonable price. Some of the features you'll have access to if you choose Volusion include:
Mini Plan: $15/Month
Unlimited Storage
Facebook Store
Unlimited Product Options
Wide Selection Of Themes
No Transaction Fees (With Volusion V1)
Volusion vs Etsy
Volusion offers way more options for prospective vendors than Etsy is able to. High-quality customer service and an extensive Knowledge Base make it easy to navigate this cart's many attractive features. Want to showcase your online store on Facebook? Volusion's got your back. Have some complicated customizations for your handmade products? Volusion's the place to go. It also supports growing vendors, so if your business is increasing at a faster pace, Volusion might be for you.
However, when it comes down to it, Volusion is vastly different from Etsy. So if you're looking for something very similar to Etsy's platform, Volusion may not be the best option. Here are a few of the ways in which it is different:
Volusion does not have a marketplace
Volusion has no qualms about manufactured goods
Volusion's monthly cost is higher than some alternatives
Volusion is more complex in its features
Volusion also offers a range of beautifully designed themes that are available for free and for purchase.
Perhaps you don't mind these basic differences, or perhaps you've been planning on upgrading to a larger, more traditional shopping cart anyway. In that case, Volusion is a great option! Just keep an eye out for the issues that can plague any vendor, including bandwidth overages and difficult-to-contact customer support.
Big Cartel

Big Cartel (see our review) is an excellent alternative to Etsy because it focuses on smaller, more artistic stores. Big Cartel is not a great choice for a large vendor with extensive growth plans. However, it has some truly excellent options for the smaller, independent and artistic merchants who are likely to gravitate toward Etsy. If you choose Big Cartel as your shopping cart platform, here are some of the benefits you'll gain:
Free Gold Plan: List Five Products
Three More Affordable Plans For Up To 300 Products
Fifteen Themes With Ability To Customize Or Create As Desired.
Artist & Maker Community
Ability To Sell Digital Products
Discount Codes
Facebook Store
Inventory Tracking
Sell In Person With iOS App
Big Cartel vs Etsy
Of the three traditional shopping carts listed here, Big Cartel is the most similar to Etsy in mission and scope. If you were drawn to Etsy's smaller size, free plans, and appeal to artists, Big Cartel is a natural next choice. In fact, Big Cartel may even be a cheaper option for some merchants; you won't have to pay any transaction fees or listing fees.
Big Cartel also offers more features than Etsy can provide. For example, you can expand your business to a Facebook Store, and you can sell in person thanks to an iPhone app. Find an abbreviated list of features on the Big Cartel pricing page. You'll notice it's a shorter list than some of the other Etsy alternatives offer, but it might be just right for you.
In addition to all these features, you'll also benefit from a similar community and artistic culture — just check out some of the sample stores to see what kind of clients Big Cartel caters to.
Big Cartel currently offers fifteen themes, and all of them are mobile responsive. Fill them with high-quality images, and customize them to fit your needs.
On the downside, Big Cartel's free plan is pretty limited; you can only list up to five products. So if you had a large selection of products available on Etsy, you may be turned off by the increased cost at Big Cartel. (Still, keep in mind that Big Cartel's prices are lower than most of the other more traditional shopping carts.) What's more, as nice as it is to have your very own hosted site without any immediate competition linked on your sidebar, Etsy emigrants may miss the Etsy-specific community and the chance for customers to stumble across your store by a simple search.
IndieMade
Like Etsy, IndieMade is geared toward artists wanting to sell their products or handmade items. However, it offers much more independence for the merchant. While it doesn't have as extensive or involved a community as Etsy, IndieMade is a great choice for vendors who are moving away from Etsy but still would like a shopping cart that focuses on the needs of artists (and even still connects to Etsy's own marketplace). With IndieMade on your side, here are a few tempting features you can expect:
Basic Plan: $4.95/Month For 10 Products
No Transaction Fees
Custom Domain Name Available On All Plans Above Basic
Link Products To Etsy Using The Etsy Connect Feature
Sell Digital Products
Extra Features: Embeddable Audio & Video, Image Galleries, & Google Analytics
IndieMade vs Etsy
For those seeking Etsy alternatives, IndieMade provides a nice transition from the community marketplace of Etsy to a more independent but still artist-centric environment. The ability to connect an IndieMade store to Etsy is an especially appealing feature for someone who might not be ready to let go of the Etsy community completely.
Since the pricing plans are determined by the number of products you sell, IndieMade might work best for vendors with a limited selection. The highest plan offers 300 products at $19.95/month, but if you need to list more than 300 items, IndieMade will work with you to increase your limits.
It seems bandwidth and storage are unlimited. IndieMade says, "We host your site, store your files, pay for your bandwidth, and manage the servers," but no details beyond that are given.
In terms of other features, IndieMade is actually fairly vague on its website. Although it prominently displays the information that free templates exist, themes themselves are difficult to find unless you investigate the User Guide.
IndieMade has a lot of advantages for many crafters; however, it isn't a perfect solution. In particular, you might choose a different shopping cart if you need access to advanced features or if you tend to sell many different products that might put you into a higher pricing plan. While IndieMade can facilitate the transition to independence as a merchant, you should definitely take these factors into consideration as well.
Zibbet
Zibbet is very similar to Etsy in that it is a community marketplace where buyers can browse a variety of artisan stores. Vendors seeking a similar experience to Etsy are likely to appreciate Zibbet's easily browsable setup. If you're interested in joining the over 56,000 merchants on Zibbet, here are some of the features you'll benefit from:
Starter Plan: $5/Month ($4/Month When Billed Annually)
Inclusion In & Access To A Large, Varied Marketplace
No Transaction Or Listing Fees
Unlimited Products For Plans Above Starter Plan
Transfer Products From An Existing Etsy Store
Coupons & Discounts For Plans Above Starter Plan
Zibbet vs Etsy
A huge point in Zibbet's favor as an alternative to Etsy is that it eliminates transaction and listing fees. Of course, with Zibbet you're paying for a plan, but depending on the number of items you sell (and their cost), this could save some money.
Zibbet also has some of the same pros you get with Etsy. In particular, inclusion in a larger marketplace opens up your store to many potential customers who might be browsing. Featured categories, such as Handmade, Fine Art, Weddings, Jewelry, Vintage, and Home & Living, make it easier for customers and even potential vendors to search through product options.
On the downside, Zibbet does cost money. It's not terribly expensive, and (as discussed above) could very well work out to be worth the price, but it's something to keep in mind. Additionally, like Etsy, Zibbet only offers limited themes and page customizations. Nevertheless, it's a great marketplace if a marketplace is what you're looking for!
ArtFire
ArtFire is similar to Etsy in many ways. Most notably, it is another global marketplace that allows users to link their pre-existing stores to their marketplace shop. ArtFire is definitely a smaller marketplace, but fortunately, it has many of the same features that draw users to Etsy, including:
Coupon Codes
Mobile-Friendly Shops
Ability To Link To Etsy, Flickr, Social Media Accounts, & More Using Market Hub
Opportunity To Enter Great Maker Search
ArtFire vs Etsy
ArtFire is very similar to Etsy in its structure. Your products will be featured in a niche marketplace alongside products from makers like you.
Unfortunately, ArtFire is also similar to Etsy in that sellers on the platform have to pay a handful of fees. I'm including a quick breakdown of those fees on each pricing plan below:
Standard Shop

$4.95/Month
$0.23 Per Item Listing Fee
9% Final Valuation Fee (Essentially A Transaction Fee)

Popular Shop

$20.00/Month
No Listing Fee
3% Final Valuation Fee

Featured Shop

$40.00/Month
No Listing Fee
3% Final Valuation Fee
Most Sitewide Exposure
ArtFire maintains a relationship with Etsy so that potential vendors can link up to their Etsy stores. Having double the potential views for a low cost is a great reason to investigate ArtFire as an option. Plus, the annual Great Maker Search is an excellent way to potentially draw in even more customers! The social media links, especially the Facebook Kiosk, offer additional marketing options.
On the downside, ArtFire's plans and fees are much higher than those of other marketplace-based shopping carts. Lack of customization options is another disadvantage you'll find with ArtFire.
Final Thoughts
If you've become dubious of Etsy's policies or if you're simply looking for something new, there are some fantastic alternatives out there! Your choice ultimately depends on your own situation, but hopefully one of these six options can fulfill the needs of your store.
For those seeking a community-based craft marketplace as an Etsy alternative, Zibbet and Artfire are best alternatives to Etsy. The primary difference between the two lies in their pricing plans. In general, Zibbet's monthly plans are cheaper — ArtFire's fees may scare away some merchants. If Zibbet and Artfire don't allow quite enough independence for your store, IndieMade might be the perfect happy medium (though you should keep in mind that IndieMade does not offer a marketplace). It connects to Etsy, offers cheap plans, and permits custom domains.
As the traditional shopping cart most similar to Etsy, Big Cartel is perfect for smaller merchants, especially artists. It maintains more of a community feel than other Etsy alternatives, and it even has a free plan. On the other hand, Volusion and Shopify both provide higher levels of customizability, while still being relatively affordable and easy to use.
If you're looking for a basic store builder and want to start selling your products and handmade goods from a custom-made online store, check out our comparison of shopping cart solutions.
Whichever platform you choose, best of luck in your store's journey. Please let us know if you have any relevant experience with any of these carts or know of another online marketplace that other ex-Etsy merchants may find useful. Enjoy your next phase as a vendor!