3 Website Builders With Free eCommerce
Expert Analyst & Reviewer

UPDATED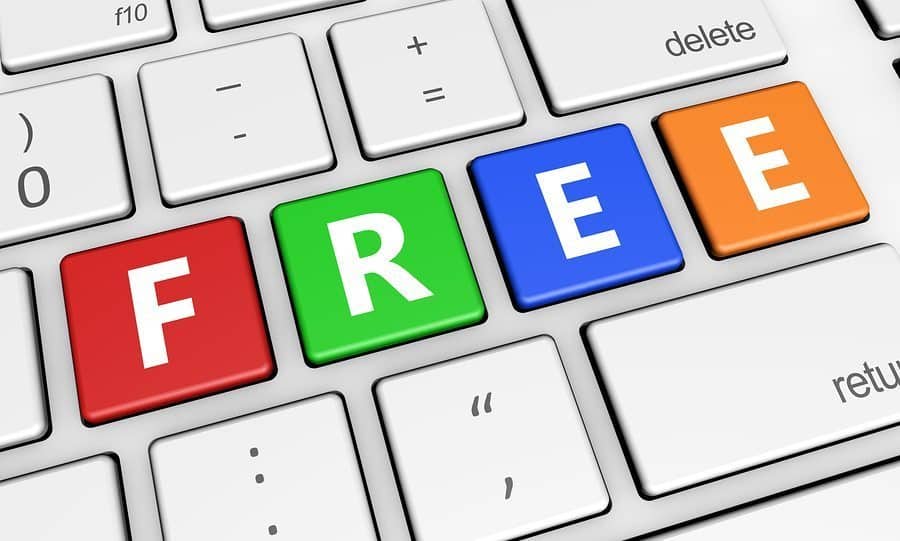 Website builders have evolved in sophistication since the days when throwing some text up against sparkly wallpaper sufficed as a web presence for a major corporation. Advancements in technology and design, along with the revolutionary idea that one shouldn't have to struggle to read red text against a print background, have demanded a more technologically rigorous breed of website builder. The market has responded to meet this demand, and the result is that a website builder like Squarespace (see our review) is robust enough to count Sony and Target amongst its clients.
However, there's a reason I take an interest in website builders, and it has nothing to do with the needs of big business. Quite the opposite: website builders are, and always have been, primarily a solution for the 99%. In the face of an ever-more-predatory capitalism that forces the downwardly-mobile masses to forgo such quaint concepts as dreams, hobbies, and leisure for the pursuit of ever-longer and ever-more-pitifully-compensated working hours, website builders are one of the few tools available for the stress-ridden neo-proletariat to release an original idea into this criminal world. And with an eCommerce-enabled website, the average Joe/Jane might even be able to make some sorely-needed cash on the side.
For those of us walking budgetary tightropes, however, spending $18-$35 bucks a month for an eCommerce website just might be a bridge too far. Luckily, there are a few website builders out there that offer free eCommerce. That's right: free eCommerce! Now, you'll be limited to a small number of products, and, as always with free website builders, you'll have to put up with a little advertising on your site and a company-branded URL. As my mantra goes, "If the product is free, then you are the product."
Needless to say, free eCommerce isn't going to be an attractive solution for companies with money to spend on a more thoroughly-featured online store. This article isn't directed at them, though. It's directed at the hobbyist, the dreamer, the amateur crafter wishing to sell a few items on the side with zero capital investment. An eCommerce Festivus For The Rest Of Us, if you will.
Let's take a look at three website builders that offer eCommerce functionality with a free subscription: DudaOne, Jigsy and SimpleSite. New to website builders and unsure about how to set up your free eCommerce? Don't worry. I'll lead you through it. Turns out, it's not that hard!

With nice templates, great design flexibility, impressive features and mobile-responsiveness, DudaOne (see our review) is easily the most impressive website builder out there that offers free eCommerce. Founded in 2010 by Big Lebowski fans Itai Sadan and Amir Glatt (they named their company Duda after The Dude), DudaOne is a powerful website building tool with a free package that is remarkable in its generosity. "You get what you pay for" just doesn't apply here. Check out what you get for free:
Natively Responsive Website
Unlimited Access to inSite
Limited Analytics and Tracking
Web Hosting on Amazon Cloud
Community Support
Branded Duda Domain
Duda Ads
10 Product Store
Two Product Categories
Order and Customer Management Tools
Not only is DudaOne handsomely-featured at the free level – it's intuitive and fun as well. After you choose one of DudaOne's 67 responsive templates (you can even preview each template in desktop, tablet and/or mobile mode before choosing one), you'll find an editor that resembles those of many contemporary website builders, though it's laid out in the most intuitive way possible. With options to save/preview your site and undo/redo your edits located along the top bar and drag-and-drop content elements located along the left of the screen, it won't take you long to get the lay of the land.
The Design option on the left opens up a plethora of options to fine-tune the look of your entire website. Change the color palette, text style, navigation options, background image and more – your design edits will be applied site-wide to keep the look of your website consistent. The Add Element button, just below Design, opens up a bevy of content elements that you can plop right onto your site. From a contact form to a photo gallery to a Twitter feed to a restaurant menu to Yelp reviews, there's a lot of addable content to be found. Further down the left-hand list, you'll find a button to add a blog, a button to add inSite functionality – a once-premium feature that lets you create elements that appear only when certain conditions are met, like a promotional box that pops up only on certain days of the week – and, of course, a button to add eCommerce!
With the most comprehensive free eCommerce you'll find in any free website builder, DudaOne strikes a notably generous tone that should be appreciated by free riders far and wide. Click the button to add eCommerce and you'll be led through an eCommerce setup walkthrough that holds your hand as it leads you through setting up your shipping/payment options and helps you add up to ten products (either physical or digital) to be sold, A rich set of payment options are available, from Stripe– or Global Gateway-powered credit card processing – to Paypal to a host of offline payment options (checks, money orders, etc).
Did I mention that this is all free? I did? OK, just checking.
As a tool for creating responsive websites with eCommerce for the price of nothing. DudaOne is second to none. Read my full review of them here and see why DudaOne is worthy to attach itself to the cultural legacy of the Coen brothers' most impactful film.
DudaOne abides.
They're not the only company offering free eCommerce with their website builder, though. Let me give you the skinny on another such builder, Jigsy.

Jigsy (see our review) is a fun, flexible website builder, and while it's not as sleek or as thoroughly-featured as DudaOne, it's still a cool website builder with a great blogging tool and, through integration with Ecwid, free eCommerce. Founded by Dave Shworan in 2007 and based in British Columbia, Jigsy may be a small fish in the website builder sea, but it's a great tool for the wealth-challenged. This is what you get with a free Jigsy subscription:
25 MB Storage (puny, I know)
5 Pages
1 Website
Jigsy Advertising
Branded Subdomain
Limited Components
10 Item Ecwid Store
Jigsy gives you a massive 321 templates to choose from, so you're likely to find something that fits your needs, whatever they might be. Once you're in the editor, you'll see that all your editing options are laid out along the top of the screen. Options to preview your website in desktop, tablet or mobile mode (in both landscape and portrait mode), edit your website's theme, and add content are all there. What's not there is a set of undo/redo buttons for editing. It's one of the biggest drawbacks of Jigsy's editor, but it's still a fun and easy website building tool.
The "Add Content To Page" button at the top of the page opens up all the content blocks you can drag and drop onto your site. All the expected pieces are there: a photo gallery, a contact form, a blog (which is very nice indeed), video players, a Flickr gallery, and so on. Jigsy doesn't have any features quite as cool as DudaOne's inSite, though.
Let's get to the reason you're here: the free eCommerce. Click the eCommerce button under the "Add Content To Page" option and you'll find three Ecwid widgets: an Ecwid product listing, product search and shopping bag. When you place any of these elements onto your page, you'll be directed to set up a free account with Ecwid, after which you'll be able to offer up to 10 items to sell on your Jigsy website. Since you'll be working through a third party, it's not as seamless of a free eCommerce solution as that of DudaOne, but it's not a difficult process. You'll still have to go through Ecwid to set up your payment processors and the like, though.
While Jigsy isn't quite as well-featured as DudaOne, it's still a great option if you're looking to, say, start a free website with a nice blog that offers a few items for sale. And it's a lot of fun to apply goofy animations to your content, even if just for your temporary amusement. Read my Jigsy review to learn more about them.
Last and, sadly, least, there's SimpleSite!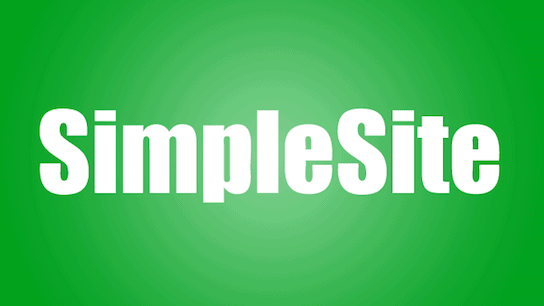 Birthed in 2003 by Morten and Jacob Elk in Denmark, a country so un-American and uncivilized that they don't even give their citizens the freedom to go bankrupt from medical expenses, SimpleSite (see our review) is, as the name suggests, simple. It was conceived of as an easy website solution for "Mr. and Mrs. Denmark," which conjures images of an attractive tall blonde couple who really love their pea soup. Unfortunately, SimpleSite doesn't seem to have evolved much since 2003, and is now rather out-of-step with the rest of the industry. They do, however, bear the distinction of being one of the few website builders offering free eCommerce, and for that, I will raise a toast in the direction of Copenhagen.
SimpleSite offers the following with their free plan:
15 Pages
300 Images
600 Seconds of Video
Limited Design & Font Options
5 Online Store Products
Paypal Integration
Simplesite Advertising
SimpleSite, staying true to their ethos of simplicity, doesn't really offer any templates other than their standard layout, so if you were dreading having to choose a template, you're in luck! Once you get in to the editor, you'll see an "Edit this page" button. This leads you to the editing screen, which, unlike DudaOne and Jigsy, doesn't show you your website as it appears to visitors. Instead, you place and edit your elements in a box that represents the body of your site. You can't really alter the look of your header, menu bar, or background. It's not a system most website builders use anymore.
Addable features include a contact form, a guestbook, a photo album, and a price list. Sadly, there are no social media buttons, nor any other social media integration. One thing you can do, though, is add a pedigree chart for your pet, which is one thing DudaOne and Jigsy don't offer! One can imagine Walter Sobchak making use of this feature to help out with his ex-wife's dog's show career… but I digress.
The blog (which is quite basic) and the online store aren't addable as content blocks, but rather are added as different page types. SimpleSite's eCommerce features various tax and shipping options, three different basic layouts (two more than you get for your main site!), and is integrated with PayPal, which is the sole online payment processor offered (you can also set up a store where the orders are completed via e-mail, allowing your customers to make non-electronic payments). Also note that SimpleSite limits the free user to five products in the online store, whereas DudaOne and Jigsy let you sell ten things for free.
If you're still interested, my full SimpleSite review is here. While SimpleSite is no spring chicken of a website builder, you can still sell a few items for free, and for that reason, it earns a spot on my list. Plus, what other website builder gives you a pedigree chart?
Conclusion
Life can be a rough, thankless grind in the best of times. It's hard to find a free lunch on the mean streets, so when a website builder offers eCommerce without requiring a paid subscription, I sit up and take notice. DudaOne, Jigsy and SimpleSite should be commended for giving the little guy/gal the chance to sell a few things on their website without digging out their cursed credit card.
Go out and build a website with free eCommerce. You'll feel like you're getting away with something.