Overview:
Whether you're migrating an existing ecommerce site or launching a new online business, you want to get it right the first time. But with so many shopping carts vying for your attention it can be tough to know where to begin digging around for feedback and comparing features. BigCommerce and Volusion are two popular shopping carts, and merchants that use the programs light up message boards with a broad range of positive and negative feedback. When you boil it down, both pieces of software allow you create and operate an online store. But how well built is each cart, and how do they compare?
BigCommerce was established almost five years ago (its founders launched hosted cart Interspire back in 2003; BigCommerce is Interspire's cloud-based sibling.) More than 40,000 e-tailers have completed over $2,000,000,000 in sales via BigCommerce, including Grady's Cold Brew and Posh Top. Austin, Texas-based Volusion was founded back in 1999 and is one of the biggest shopping carts on the market. Its more than 40,000 users include major players like intel and National Geographic UK.
Both competitors come out of the box with a vast amount of built-in features and free templates, but there are important differences in each cart's customer service, integrations, and ease of use that you'll want to know about before making a commitment. Keep reading for all the details.
Date Established:
2009 (BigCommerce)
1999 (Volusion)
Location:
Austin, Texas and London, UK (BigCommerce)
Austin, Texas (Volusion)
Domain Name(s):
Web-Hosted or Licensed:
Both BigCommerce and Volusion are web-hosted shopping cart solutions.
Hardware and Software Requirements:
BigCommerce and Volusion are completely web-based and only require a connection to the internet and a browser (Chrome, Firefox, Safari) to operate. That said, we recommend using the latest technology if possible.
Pricing:
Winner: BigCommerce
At first glance, Volusion charges less than BigCommerce. For example, Volusion's starter plan costs $15 and BigCommerce's entry level plan is priced at $24.95 per month. Both deliver the same amount of products and bandwidth. But Volusion's midrange plans include more products for less of a monthly fee. (Check out pricing details in our full BigCommerce and Volusion reviews.)
Both carts offer free trials (14 days for Volusion, 15 days for BigCommerce) and don't charge anything to setup or cancel plans. BigCommerce also offers discounts if you pay in advance for a year.
Even though Volusion's rates are less (especially in its top tier plans) you may end up spending as much if not more using Volusion than you would with a comparable BigCommerce plan. Here's why. If you want the "Powered by Volusion" link removed from the footer of your page it costs $25 per month. In addition, a monthly $1.83 PCI service charge is added to Volusion customer bills. And then there's the biggest potential deal breaker: Volusion charges $7 per every GB of extra bandwidth you use. That's why it's crucial to choose a plan that offers enough storage from the get go. I wouldn't want to worry about checking my usage all the time and not being able to access certain features just to avoid crossing into overage territory. And Volusion merchants may be swayed to choose more costly plans just to use features that are included out of the box with BigCommerce, like import/export tools (I like that all BigCommerce plans give merchants access to its full feature roster.)
BigCommerce used to charge for bandwidth overage fees but changed its tune in 2012 and now offers unlimited bandwidth on each of its plans, making it the better option from a price perspective.
Ease of Use:
Winner: BigCommerce
After you sign up for a BigCommerce store a "Quick Launch Wizard" walks you through altering store design, adding products, integrating payment processors and shippers, and launching your site. In my opinion, only Shopify offers a (slightly) more straightforward set-up process. If you know a touch of HTML I can't imagine having many significant problems navigating BigCommerce's CMS. You can also create pages optimized for mobile and tablet users and add products in a simple, tab-based form that makes drag and drop image uploading, delivery, and inventory easy to manage.
Volusion maintains an intuitive backend and a "Quickstart" tutorial as well. Products, orders, customers, and more are searchable and it's a cinch to connect to your social media channels without having to install an add-on. But unlike BigCommerce's start up wizard that walks you through the whole launch process, Volusion's initial tutorial stops after your theme is selected and an initial product is uploaded. Plus, BigCommerce's getting started video tutorials are a lot more helpful than what's offered by Volusion.
I like Volusion's default admin homepage stats, but I'd recommend integrating Google Analytics or Jirafe for a more robust reporting capability. In my opinion BigCommerce's homepage is more practical. It includes "at a glance" and "orders" sections that are informative and save precious time, especially if you just want to check new orders or inventory details.
Product Features:
Winner: Tie
You'll find slight differences between the features offered by both shopping carts, (click on our full BigCommerce and Volusion reviews to read in depth comments about each program's feature set.) I like that Volusion offers a rewards program, SmartMatch technology that enables your store to list in stock product combinations, and a new Amazon integration (built into Gold and Platinum plans) that lets you sell on Amazon via your Volusion store.
BigCommerce has created a customizable mobile template that's earned good reviews on the iTunes store, while Volusion offers a mobile integration for customers to purchase orders online, but not an app for you to manage a store via your smartphone. I also like BigCommerce's robust suite of security features, including the ability to block specific customers.
Both programs offer an abandoned shopping cart reporting feature, one-page checkout, wish lists, guest checkout, and daily deals. I could go on and on.
Confused or overwhelmed by your options? If you need help sifting through shopping cart software, we're here to help. Check out Merchant Maverick's consulting services.
Web Design:
Winner: BigCommerce
I found that BigCommerce and Volusion both offer a handful of fresh, attractive, and thoughtfully designed free frontend templates. Both are bloated and a whole lot of filler, cookie-cutter themes as well.
BigCommerce's 14 newest skins are heads and tails above its 100 or so previously available free templates. Installing a theme basically takes one click via BigCommerce--anyone who's changed the template of a WordPress blog should be familiar with the user-friendly installation process.
I also appreciated the simplicity and elegance of several of Volusion's newer themes, but Volusion offers about 20 less free skins than BigCommerce and the installation process is a smidge more involved. But I'm splitting hairs.
After browsing around for a few minutes it was easy to grasp the basics of each admin and I found both to be eye-pleasing and intuitive. But I like that BigCommerce is infused with a few more thoughtful features to increase usability, including an accessible setup wizard and design mode that lets you rearrange "control panels" (for example, headlines but not body text) from your store's frontend instead of the backend.
Integrations and Add-Ons:
Winner: BigCommerce
BigCommerce emerges as victor of the integrations bracket because it offers a wider range of add-ons compared to what you'll find in the Volusion marketplace. I like that BigCommerce offers several social media plug-ins, including the free Bigcommerce SocialShop that allows fans to purchase items from your store directly via Facebook, and Facebook Ads by Yahoo (starting at $99 per month.) You'll also find plenty of other popular integrations, like SurveyMonkey and Quickbooks. To contrast, Volusion's app store remains in beta and offers a smaller selection, including ConstantContact and MailChimp plug-ins. Some extras like an eBay integration come out of the box with Volusion, but I'd like to see its app store expanded to include additional mobile options and POS systems like Shopkeep or Vend.
BigCommerce and Volusion make it fairly easy to integrate apps in your admin. For example, with Volusion you'll need to be comfortable navigating through blocks of HTML in order to complete common integration installations: here's an example of what's involved.
Payment Processing:
Winner: Tie
Head to head, neither cart is a clear winner in the payment processing category. BigCommerce integrates with more than 50 payment gateways, including third-party processors like Google Checkout and Quantum Gateway/CDGcommerce, one of Merchant Maverick's highest rated gateways. You'll also be able to access real-time shipping quotes and multi-currency support. Volusion supports a similar number and variety of gateways and allows you to base tax amounts on package destinations.
BigCommerce and Volusion both offer their own payment processors, which in reality are partnerships with other merchant account providers (BigCommerce works with SecureNet Payment Systems and Volusion works with First Data Merchant Solutions.) I wouldn't recommend signing up with either. Especially Volusion Merchant Services--that processor gouges users with more than $33 each month on top of its processing and hosting fees--read more under "payment processing" in our full Volusion review.
If you need help navigating the world of payment processors, check out our Merchant Account Comparison page or contact us for a consultation.
Customer Service and Technical Support:
Winner: Volusion
BigCommerce offers several ways to find help, including a knowledgebase, video tutorials, and a community forum. Team members can be contacted via the cart's Facebook and Twitter pages as well. Volusion also maintains several help channels, including video tutorials, webinars, a knowledgebase, and Facebook and Twitter pages.
You can access live chat and email support 24/7 on Monday through Friday and during partial weekend hours via BigCommerce, as well as phone support for limited hours during the week and weekend. I'd really like to see BigCommerce offer 24/7 support on the weekends AND extended phone hours.
On the other hand, Volusion scores points for providing 24/7 phone, email, and chat support for all plans (its starter, or 'mini' package is an exception, but still includes online support.)
There are plenty of users who are unhappy with the support of both carts (and every cart I've reviewed, might I add. That's just part of the business.) But after thorough research we found that more merchants attest to BigCommerce's failure to resolve problems. BigCommerce has also practiced some deceptive marketing tactics in the past that should give users pause (click here and here.) I'm giving Volusion the win in the customer care bracket.
Negative Reviews and Complaints:
Winner: BigCommerce
We committed several hours to test driving Volusion and BigCommerce's admins and researching user feedback. Check out Merchant Maverick's complete BigCommerce and Volusion reviews for the full rundown on common merchant complaints for both carts.
BigCommerce garnered a good deal of negative feedback from users that are unhappy with customer support, including the cart's lack of 24/7 access on weekends and the failure to resolve reported issues. Others found the cart hard to significantly customize without a working grasp of code and wished for a built-in newsletter and blog.
Volusion users have a bone to pick with several aspects of the service, centering around bandwidth overages (BigCommerce ended charging extra for bandwidth last year) and weak setup support. Others complained about Volusion's bland templates and lukewarm customer service.
The $7 per GB overage charge Volusion slaps on users who surpass monthly allowances pushed the win to BigCommerce, with less overall negative user reports.
To do your own research, you can search on Google BigCommerce/Volusion reviews, BigCommerce/Volusion complaints,BigCommerce/Volusion comments, BigCommerce/Volusion scam, BigCommerce/Volusion testimonials, etc.
Positive Reviews and Testimonials:
Winner: BigCommerce
Users like that neither BigCommerce or Volusion charge transaction fees, offer one-page checkout, and are generally affordable for small to medium sized businesses.
BigCommerce merchants praised the cart's solid SEO tools, active forum, and generally user-friendly CMS. Others are fans of its out of the box marketing tools, unlimited bandwidth, and mobile integration that allows you to complete sales on the go via smartphone or tablet. I'm a big fan of the mobile app, too.
Volusion customers like its 24/7 customer support, and I do, too. The ability to always access a real person for help, even in the middle of the night on a weekend, is a major plus for Volusion. Others like Volusion's user-friendly admin and many built-in extras, like phone order and POS features, auto backups, and unlimited product variations.
But Volusion's extra fees, including charges for bandwidth overages and a monthly PCI service charge, take a little of the luster away from that all day and night support.
Final Verdict:
Winner: BigCommerce
Even with its lack of after hours customer care, merchant support complaints, and slightly higher pricing, BigCommerce is doing several things right. Its SEO and mobile apps allow you to be nimble and better reach potential customers, its add-ons and features are robust and apply to all plans, and it offers a handful of new, on-trend themes.
Volusion is a thoughtful veteran shopping cart with 24/7 support, a broad range of features, and a proven track record of supporting several successful working stores--click through the gallery here. But if you're looking for a user-friendly cart that doesn't require any knowledge of code (unless you want to do some heavy customizing) in my experience BigCommerce is the simpler, slightly more elegant option that offers plenty of help along the way.
Now that you've done some light reading about both carts consider taking them for a test drive. Check out Volusion's 14-day free trial and BigCommerce's 15-day free trial and see which admin and themes are the best fit for your store.
Merchant Maverick's Rating: (4 out of 5)


Last Updated: December 9th, 2013.
Logo: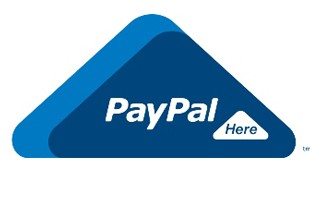 About Our Ratings | Leave Your Review | Need Help Choosing?
Overview:
If you've used eBay, chances are you've used PayPal. And if you haven't used eBay – you probably don't own a computer.
Seriously though, PayPal has 110 million active accounts. Need a point of comparison? There are only about 230 million adults in the entire United States. Needless to say, they've made a name for themselves in the processing industry. We already reviewed PayPal as a merchant service provider (4 stars), so a lot of that information also pertains to their PayPal Here mobile processing service.
PayPal Here (PPH) launched in 2012, after services like Square and PayAnywhere demonstrated that pay-as-you-go, standalone mobile payment processing accounts were in high demand. With brand recognition as big as PayPal, they had their work cut out them.
While you'll need a PayPal Business or Premier account to use PPH, the upgrade from a personal account comes free of charge and will occur automatically as part of the sign up process. After that, you just download the app and then, presto – you can start processing. They'll mail your free card reader to you, or you can pick one up at participating stores (including Staples) for $15, and PayPal will reimburse you for the purchase. It couldn't be any easier, and the whole thing comes with no strings attached. You won't have to return the card reader if you decide to cancel, nor will you have to pay any cancellation fees.
Bottom line, I'd definitely recommend PayPal Here over Square. Heck, I'd also recommend it over PayAnywhere. PPH has better features, comparable pricing, and I believe it offers an overall superior experience when compared to any of the standalone mobile processing providers we'd reviewed on Merchant Maverick to date. I love the almost instantaneous funding to my PayPal account alongside the PayPal debit card for quick access to the cash. The card reader has a very usable, stable design, which is more than we can say about the boxy Square swiper. Being able to use image capture to deposit checks as well as for automatic "keyed-entry" card payments also makes life easier.
A lot of people out there have had bad experience with PayPal (as you might expect, with 110,000,000 active accounts), but I honestly believe they offer good quality service overall, and especially as a standalone mobile payment processor. I'm not sure I'd be ready to take the leap and have PayPal Here as my only way to accept payment, especially for higher volume businesses – but then again, you don't have to. It costs you nothing to keep PPH as an option on top of a traditional merchant account. Or, if you're feeling brave, take the leap and use it as your sole processing option. For merchants who process low or sporadic volumes, it could save you a ton of money in fees (no statement fee, no monthly minimum, no PCI fee, no annual fee, no rate increases…). You do the math.
I'm completely comfortable giving PayPal Here 4 stars for now, and I hope that they continue to improve.
Check out the full review for more information, and please leave a comment with your thoughts or experiences!
Date Established:
1998 for PayPal, with PayPal Here launching in 2012.
Location:
San Jose, California.
Domain Name(s):
…which redirects you to:
I also found this site helpful:
Products and Services:
PayPal Here offers all of the basic features you'd expect, plus some nice surprises:
Mobile credit and debit processing
Free mobile app
Free audio jack swiper: Need it right away? Buy one at a local store for $15 and PayPal will reimburse you. Otherwise they'll mail you one for free.
Card processing with phone camera
Check processing with phone camera
Manage multiple users under one account
Mobile POS: Offered via PayPal's mPOS software.
Same-day funding: Funds go to your PayPal account almost immediately. Sign up for a PayPal merchant debit card and get access to the cash right away.
Compatible Hardware:
Here's some information taken directly from PayPal's FAQ:
Apple iOS
PayPal Here is supported on most Apple mobile devices running iOS version 5.0 and above.
The following devices are compatible and supported:
iPhone 3GS
iPhone 4
iPhone 4S
iPhone 5
iPod Touch
iPad (all models)
iPad mini
Android
In order to run PayPal Here, an Android device must include the following specifications:
Android version 2.3.3 (Gingerbread) or higher
3.5 mm headset jack with microphone
Support for Location Services
Access to the internet (via WiFi or cellular data network)
PayPal Here is not compatible with all Android devices. Please download the app on your phone to determine if your device is compatible. At this time, PayPal Here is not supported on Android tablets.
Fees and Rates:
To use PayPal Here, you'll need a PayPal Business or Premier account. Entry level business accounts have no monthly fees. If you need website integration and other features, see this page.
All fees and rates are plainly disclosed in PayPal's advertisements, except for their $25 chargeback fee.
Swiped Transactions – 2.7%
Keyed Transactions and Scanned Transactions – 3.5% + $0.15
PayPal Transactions – 2.7%
Check Capture – No Fee
Cross-Border Transactions, Swiped and PayPal – 3.7%
Cross-Border Transactions, Keyed and Scanned – 4.5% + $.15
You'll also be responsible for a $25 chargeback fee if one occurs. Learn how to prevent chargebacks here.
You won't see any:
Monthly/annual fees
PCI compliance fees
Set up fees
Equipment fees
…or any other fees not mentioned above. There really are no hidden fees with PPH.
You should also be aware of their processing limits for keyed-in/scanned payments:
If you process more than $2500 in Keyed Transactions and/or Scanned Transactions in any rolling 7 Day period, PayPal may delay the availability of funds in excess of $2500 for a 30 Day period. After 30 Days these reserved amounts will be available to you.
So you can continue to process over this limit, but you'll probably have to wait for a while to have access to those funds. If you swipe, however, you should be okay.
For a comprehensive list of all PayPal fees, both for mobile processing at everything else, check out this useful page.
Contract Length and Early Termination Fee:
You are completely free to close your PayPal account at any time, or to simply cease using the PPH app for processing and keep your PayPal account. You won't find any early termination fees or stipulations in your merchant agreement. Considering the industry standard is a three-year agreement with a $400 early termination fee, I'm pretty satisfied with PayPal in this category.
Check out the full PPH user agreement here. You should also read the standard PayPal user agreement here, since you'll have to agree to it in order to use their mobile service.
Sales and Advertising Transparency:
As we said in our main PayPal review, their sales and advertising are very up front. All of their rates are listed in plain sight, so there's no hidden agenda. Most of their business comes directly through their own website or via referrals. They don't have the traditional sales team "pounding-the-pavement" and harassing potential customers. This is the way business should be done in my opinion. They've managed to solve a problem so well that they don't need to shove it down your throat.
I couldn't ask for anything more from PayPal Here advertising, except maybe more overt disclosure of the $25 chargeback fee. It would be nice to see their $2,500 weekly processing limit for scanned/keyed-in transactions disclosed more plainly as well. (No limit on swipes, however.)
Customer Service and Technical Support:
For PayPal Here, you'll be using PayPal's main support system. As we covered in our main PayPal merchant service review, PayPal has bunch of different customer service and support options including:
Phone/Email - (Mon - Fri 4:00 AM - 10:00 PM PST. Sat/Sun 6:00 AM - 8:00 PM PST). Judging from the online chatter (see "Negative Reviews and Complaints"), PayPal's phone support is very inconsistent. Sometimes you'll get a rep that knows what they're doing, other times you won't. My advice is to avoid calling them if at all possible. Answers to most common problems can be found with just a little bit of searching. Between the knowledgebase, community forum, and quick answers sections, you should be able to find a solution.
They're also very active on social media sites like Twitter and Facebook. They even have an AskPaypal Twitter account where they'll field your service and support questions Monday through Friday, 9:00 AM to 5:00 PM Central Time.
The almost non-existent customer service offered by Square is one of the major complaints coming from their merchants, so I'm thrilled to see PayPal providing better service in this department.
Negative Reviews and Complaints:
Unfortunately, PayPal doesn't have a separate BBB account for their mobile processing, so we're stuck wading through the 6,089 complaints filed in the last three years on PayPal's main account (they've got an A+ rating though, if that means anything to you).
That's an enormous number of complaints, no doubt about it. But when you actually start reading the complaints and PayPal's responses, you'll be impressed. PayPal responds to each concern in a very professional and complete manner, almost always giving refunds even when they don't have any obligation to.
The one complaint that you should definitely take to heart is this:
Withheld funds, freezing of accounts, and termination of accounts:  PayPal seems to be pretty trigger happy when it comes to suspicion of fraud. They have a history of dealing with major fraud issues, so naturally they scrutinize accounts pretty closely. If you think that your business falls into the high-risk category, then you should know that it's possible PayPal may withhold some of your funds or even freeze or shut your account down. It may be best to go with a high-risk processor like Durango Merchant Services instead. You can also learn how to avoid holds, freezes, and terminations here.
Still, they seem to do this less than Square does. I don't know how comfortable I'd be having any of these standalone mobile processors as my sole means to accept cards, since they all are prone to freezes and withheld funds because of a greater risk of fraud.
Another concern:
Inconsistent phone-based customer service: Most merchants will rarely have to call in to PayPal's customer service line, but those that have done so complain that the quality of service can be inconsistent. Some reps are obviously more knowledgeable than others. The good thing is that PayPal has a whole slew of other service and support options (knowledgebase, forum, email, etc.), so chances are you can find your answer without having to call in.
But again, Square doesn't offer any phone-based support. So if you are comparing the two, PayPal definitely comes out on top.
Positive Reviews and Testimonials:
You can find a demo video with users saying nice things about the service. News outlets have also praised PayPal Here, including David Pogue's NY Times tech blog.
From what I read, users find these features the most useful:
Quick funding and access to cash with PayPal debit card
Well-designed card reader
Free check processing capabilities
Ability to accept payments through PayPal accounts
No hidden fees
Final Verdict:
I recommend PayPal Here to anyone interested in standalone, pay as you go mobile processing. While it has some shortcomings when compared to traditional merchant account providers, PPH out-performs other mobile processor in my opinion, with better features, comparable pricing, and overall superior user experience. I love the quick funding to my PayPal account alongside the PayPal debit card for quick access to the cash. The card reader has a very usable, stable design, and being able to use image capture to deposit checks as well as for automatic "keyed-entry" card payments also makes life easier.
I'm completely comfortable giving PayPal Here a solid 4 stars rating making it our best mobile payment processing service to date! They still have to stand up to the test of time, though, and I'm eager to heat user experiences. Please leave a comment!
Merchant Maverick's Rating: (4.5 out of 5)


Last Updated: December 9th, 2013.
Logo:


About Our Ratings | Leave Your Review | Need Help Choosing?
Overview:
LevelUp is very different from any merchant service provider or mobile processor we've reviewed on Merchant Maverick before. Most of our provider reviews focus on companies offering traditional credit and debit card payments – either swiped, keyed in, or via an ecommerce site. LevelUp doesn't offer any of those services. LevelUp… is a barcode scanner.
Okay, okay. It's not exactly a barcode scanner – it's a QR code scanner that provides mobile payments and reward programs. What's a QR code you ask? You know those little checkered black and white boxes you see on packaging and signs that you can scan with your phone? Those are QR codes (aka, Quick Response codes). With LevelUp, customers register a free account, link their credit and debit cards to this virtual wallet, and then are free to pay directly from their mobile app (which displays the QR code) at your LevelUp scanner.
LevelUp offers a number of systems, including full-scale POS systems, with varying hardware costs ($50-200). We'll be reviewing the full line in the future, but for this review I'm going to focus on their smartphone-based processing app, which is completely free of any start up costs. LevelUp uses Braintree (5 stars) and Bank of America (3.5 stars) for the actual processing end of things, for the record.
Launched by Seth Priebatsh's mobile gaming company SCVNGRin 2011, LevelUp is growing into a serious contender in the mobile wallet industry. Instead of relying on NFC (near field communication), which iPhones do not work with, LevelUp made a more democratic choice by utilizing the camera function availbile on all smartphones to read QR codes.
Overall, I'm impressed by this service. They offer a low 2% fixed rate for processing, no set up costs, no early termination fees, great sales transparency, and quality software. Their coupon service is also fairly priced at $0.25 per dollar of redeemed offers (half of the ever-popular Groupon's fees). I'm not convinced that they offer great customer service – but then again I haven't seen any complaints about it either.
Of course LevelUp can't yet replace your traditional merchant account. It's simply a supplementary service. Still, their flat rate pricing could potentially save you money on processing, and their loyalty/reward/discount campaign service could prove valuable in terms of luring customers in and increasing sales. On top of this, the detailed analytics available through the sleek interface of your LevelUp dashboard can help you learn more about how customers are spending their money at your store.
I'm giving LevelUp a 4.5-star rating. While I can't compare this service to more traditional mobile processing (like Square, for instance), they deliver what they promise, at little or no risk to you, and I'm excited to see where LevelUp goes from here.
Check out the full review for more details, or head over to our comparison chart to check out our best-rated processors!
Date Established:
2011.
Location:
Boston, Massachusetts.
Domain Name(s):
Products and Services:
LevelUp offers a number of useful products and services. Not all of these are relevant for their mobile processing, but I'm including the entire line here in case you're interested.
Card processing via mobile wallet
Mobile discount, rewards, and loyalty programs
In-depth reporting and analytics
Mobile scanner app: Absolutely free, this app uses your smartphone's camera to scan the LevelUp QR codes from your customers. (This is the service I'm reviewing. The product info below is just for your information.)
Countertop QR scanners: This cost $50 and includes the LevelUp scanner for integration into your POS system. For a list of compatible POS software, see this page.
Standalone tablet-based QR scanners: This costs $200 and includes the LevelUp scanner and dedicated tablet.
LevelUp White Label customer app integration: This is expensive but very, very cool. Basically, you get your own branded app with huge possibilities for innovative payment and marketing options powered by LevelUp. Check it out for more info. It will cost you about $20K for the SDK license and access to the APIs alone, but might be worth it for you.
Fees and Rates:
LevelUp is a completely flat-rate service. For processing, they charge 2%. No other fees whatsoever. As they succinctly put it:
Payment processing for just 2% flat. Next-day payments everyday to any bank account. No hidden fees. No monthly fees. It's that simple. Really.
For discount, reward, and loyalty campaigns, LevelUp charges a flat 25% of the redeemed rewards. If no one cashes in, you pay nothing. Again, from their site:
Campaigns are entirely pay-for-performance. We charge a fee of 25% of the incentive you offer, only if it's redeemed. Run multiple campaigns or none. Always your choice.
I like this super transparent approach to service fees. Just don't get too carried away with the rewards you give out, since you'll be paying a fairly steep 25% of the reward value. Even so, I think it's a great way to get customers to shop with you. It's also a better deal than sites like Groupon, which charges twice as much ($0.50 on the dollar).
Another nice feature? Absolute no chargebacks! LevelUp provides a "no chargeback guarantee." Check it out:
LevelUp's unique security model means that when we approve a transaction, we mean it. Credit card processors reserve the right to "change their mind" on payments up to 60-90 days later with huge chargeback fees and little room to dispute. This can often be as much as 0.5% of total volume (chargebacks and fees included). With LevelUp, we vouched for the customer when we approved the transaction and we stand by it. You're 100% shielded from any chargebacks when customers pay with LevelUp. Period.
If you've ever had to deal with the hassle and expense of chargebacks, you know what a blessing this is.
To use LevelUp's mobile processing service, all you need is the free app and your smartphone. No other hardware necessary.
Contract Length and Early Termination Fee:
LevelUp requires absolutely no contract commitment, and thus charges no early termination fee. There's one weird stipulation on in their agreement:
You may not cancel your Program without our prior written approval, which we will not unreasonably withhold.
This is probably in place to protect you from an unauthorized account closure, but I thought I should mention it.
While LevelUp doesn't charge a standard termination fee, you could still be left with some debt when closing your account. That's because you will be responsible for covering 17% of all unlocked (but unredeemed) reward dollars your customers currently possess. Depending on how many campaigns you have set up, this could be substantial.
If you choose to cancel the Program, within one calendar week following the termination of your Program, you will pay to LevelUp a brand protection fee equal to 17% of of the outstanding loyalty credits that have been unlocked but not yet redeemed by Users.
You can find a full disclosure of their Terms & Conditions here.
Sales and Advertising Transparency:
I'd say that LevelUp offers nearly perfect sales and advertising transparency. All rates and fees appear in plain sight, and I couldn't find any misleading advertising anywhere.
While resellers do market these services, the extremely thorough and standardized content offered on the LevelUp site should be enough to keep them honest. If you have a bad experience with a reseller, please let me know.
Customer Service and Technical Support:
LevelUp support is fairly minimalist. They do offer a customer service line at 855-538-3542, but not widely advertised and it's not 24/7. You can leave a message after hours, though, and they'll get back to you ASAP (in theory). For most problems, they want you to utilize their on-site form for email support.
You will, however, find a respectable FAQ portal on the LevelUp site that contains all the information you could want as long as your problems aren't account-specific.
Do you have experience with LevelUp's customer support? Leave your review below and help me evaluate them!
Negative Reviews and Complaints:
LevelUp doesn't have a BBB page as of this update. I was unable to find any complaints from merchants using this service, which I consider fairly good news – but also kind of inconclusive and unsatisfying.
Do you have experience with LevelUp? Leave your review below!
Positive Reviews and Testimonials:
As I mentioned above, LevelUp has not cultivated a strong online reputation yet, so I couldn't dig up any unauthorized merchant reviews of the service. Sites like the Verge and CNET have nice things to say, though.
You'll find a couple of case studies focused on their custom app design service White-Label here, but other than that no merchant testimonials seem to exist.
Again, please leave your review below! Your input helps to make our reviews great.
Final Verdict:
While LevelUp isn't quite ready to replace your traditional merchant account, I think it makes a great add-on. You won't have to make any investment to use their mobile app, and it without a doubt will add value to your business. With no cancellation fees, this is a very low risk endeavor. If my business had a use for this sort of thing, I'd absolutely sign up. What have you got to lose?
Right now, LevelUp is still evolving. Product, services, features and contract stipulations are all subject to change, and have changed in recent months. I'm giving them a solid 4.5 stars at the moment, but see no reason why they couldn't become a 5-star provider in the future. You can't really compare LevelUp to our other mobile processing solution, since you can't actually swipe or key-in cards. But they still deliver a valuable service, and do so in an incredibly transparent, fair, and smart way. I'm impressed!
If you're interested in LevelUp as part of a full-on POS countertop solution, check out Merchant Warehouse (4.5 stars). They offer quality processing and have QR scanners with LevelUp integration offered as part of their Genius platform.
Thanks for reading, and don't forget leave a comment below!
Merchant Maverick's Rating: (4 out of 5)


Last Updated: December 6th, 2013.
Logo:


About Our Ratings | Leave Your Review | Need Help Choosing?
Overview:
Wazala markets itself as a simple, quick to set up cloud-based shopping cart that allows you to create and sell physical inventory and/or downloadable goods directly from your website or on Facebook. Based in Los Angeles, Wazala launched in 2010 and has since been used by tens of thousands of small merchants, including Swedish Country Interiors and Little Seed Farm.
Wazala offers you the ability to build and customize a store and manage orders and customers. No coding experience is required. You can integrate the cart into your existing site, launch a new store, or add it to platforms including WordPress blogs or Facebook. When Wazala's widget is embedded in a website you can either sell via a pop-up screen that overlays on top of your darkened website or via a separate page; in both cases your store is accessed by clicking on a shopping cart button. In addition, the cart can create a simple stand-alone shop using a Wazala URL or your own domain name.
I like that with Wazala you can sell on Facebook, a blog, and a website simultaneously from a single backend. Wazala is also mobile optimized so customers can complete sales on tablets or smartphones. But while I found Wazala to be a simple, malleable shopping cart, merchants on the hunt for a feature-rich platform offering an assortment of plug-ins will probably be left wanting more. Read on for my full report.
Date Established:
2010
Location:
Los Angeles, California
Domain Name(s):
Pricing:
I'm not crazy about the fact that you need to submit credit card info to access Wazala's 15 day trial, however your card isn't charged until the trial period has ended. Users can choose to be billed on a monthly or annual basis, although there isn't a price break for paying ahead of time so I don't see any benefit in doing so, at least until you know you're happy with the service.
I do like Wazala's straightforward pricing; instead of calling plans something like "deluxe" or "platinum" Wazala offers Small, Medium and Large tiers:
 Small - $16/month, 50 products, 1 GB dig downloads.
Medium - $32/month, 250 products, 5 GB dig downloads, discount coupons, Google Analytics.
Large - $64/month, unlimited products, 50 GB dig downloads, discount coupons, Google Analytics, language editor, affiliate tracking, order forwarding API.
You can upgrade, downgrade or cancel your plan at any time. Wazala doesn't charge transaction, storage or bandwidth fees.
Web-Hosted or Licensed:
Web-hosted. Wazala is completely cloud-based and hosts stores on backed-up servers.
Ease of Use:
Some open source or self-hosted shopping carts are made with the developer or coder in mind, other web-based options are suited for the merchant looking for a clean, intuitive admin that doesn't require a lot of tech knowledge. Wazala takes simple the next level--the easy to manage cart was created to streamline with the identity of your web or social presence. The elegance and power of competing carts may not be there, but if you're not in the market for a feature-soaked option and want to keep it light, Wazala is easier to navigate than just about any other competitor.
As mentioned earlier in my review, while you can use the cart to create a stand-alone ecommerce site, many Wazala merchants set up the platform to list items for sale and accept credit cards via existing websites or social profiles. You won't have to know any HTML or CSS to use the program. If you're adding Wazala to an existing website, customers will access your store by clicking on a cart button.
Wazala's backend is split into six parts: builder, manager, promoter, orders, customers, and dashboard. There's no fiddling around with a lot of bloaty features or add-ons, which will either be appealing or a deal-breaker depending on the scope and goals of your store.
Google Analytics can be integrated into Medium and Large plans--and I definitely recommend doing so to better track customers and sales trends. Remedial reporting tools come with the Small plan. It takes a few clicks to add Wazala to Facebook, and all stores are optimized for mobile viewing regardless of the plan.
Tips can be shown to further guide users in the set-up process, and a very simple product editor maintains inventory and lets you load items quickly. To add a new product, I only had to enter a name, description, keywords, and price. You can click a box if the item is shippable and add up to nine images per product. Some of you will like that SEO is automatically generated, although I for one would prefer to be able to easily add to or edit meta fields.
Hardware and Software Requirements:
Wazala is completely web-based. You'll only need a secure internet connection and browser (Chrome, Firefox) to create and manage your store.
Product Features:
Wazala enables you to sell physical items or digital goods in one of a few ways:
A pop-over widget is copied and pasted into your website. Customers then access your store via clicking on a shopping cart icon.
A separate page on your website is created that houses your Wazala store.
Products are sold via your Facebook business page.
A store powered by Wazala is created via an assigned URL (www.store.wazala.com) or your unique URL (www.store.com).
Again, I like that with Wazala merchants can post stores via more than one channel while logging into a single admin that tracks inventories, customers, and new orders in the cloud in real time. In addition to the ability to sell physical and digital products in the same store, a variety of download options can be presented to sellers--i.e. buy a single song or a complete album. If a customer likes an item or digital product you offer, it can be shared via social media channels, whether or not a purchase has been completed. Items can also be emailed to friends.
However, I wish that all plans included all options. While Small, Medium, and Large tiers offer mobile-optimized storefronts, note that only the latter two offer analytics and coupon tools. Check each plan out carefully before committing.
If you do decide to use coupons, they can be applied to a complete store or to individual products or categories via a fixed amount or percentage. You'll be able to add product categories and items via Wazala's admin and track customers and orders.
Shipping can be calculated based on weight, order totals, or number of items. Wazala also offers low inventory alerts and basic customer management tools. Meta and URLs are auto-populated, which saves time. But while there is a field for adding keywords when entering new products I didn't see an easy way to access meta titles and descriptions if need be.
Not to sound like a broken record, but if you're looking for advanced shipping options, guest checkout, image zoom, product comments, or other bells and whistles that come out of the box with some competing shopping carts then you'll want to check out options like AmeriCommerce or Shopify.
If you need help navigating shopping cart software we're ready to assist. Check out Merchant Maverick's consulting services.
Web Design:
Wazala excels at integrating into existing websites or Facebook pages. As a result, instead of offering several free or fee-based design templates, merchants can choose from a handful of backgrounds, column widths, colors, fonts, etc. Footers and headers are customizable and text is scalable. I can imagine that if I was using Wazala as a stand-alone cart that my store would feel on-trend. I could choose one of Wazala's slick natural wood backgrounds and a crafty script font, but at the same time the column based design could also look pretty cookie-cutter, even if I chose a less common column structure or palate. I do like that you can upload an image from Flickr or your desktop to use as background wallpaper, which can help set your store apart.
If you're hoping to use Wazala as a page within your existing website, I suggest taking the cart for a test drive--its generic template is clean and streamlined, but if you're hoping for the ability to really dig in and customize a store so that it looks precisely like your current site, you may be disappointed.
Overall, I found the admin's design to be fairly intuitive. You'll use a store builder tab when first logging in that walks you through options for themes (i.e. different wallpaper backgrounds, not separate skins with unique designs) and visual elements. The buzz around Wazala includes positive reports about its ability to set up a store in a short timeframe. After a test drive that actually does seem reasonable to me, at least from a design perspective.
Integrations and Add-Ons:
If you're simply folding Wazala into your Facebook page or existing website and want to keep the selling process as simple as possible, odds are you won't mind that the cart doesn't offer third-party integrations. Especially since it integrates with several social media programs like Twitter and Pinterest out of the box. Small sellers that are new to the ecommerce scene or are able to independently track sales and customers should be fine without tacking on additional bells and whistles.
But if you're hoping to find a platform that plugs into Quickbooks, integrates with MailChimp, or offers Olark live chat, for example, you're going to want to check out other options like Shopify or BigCommerce. Those stand-alone carts maintain their own app stores that offer plug-ins ranging from SEO and shipping to marketing and social media.
Payment Processing:
Wazala works with with far fewer payment processors in comparison to most competing stand-alone, web-hosted shopping carts. Wazala recently integrated Stripe and PayMill. In addition, customer purchases can be completed via Authorize.net and Stripe, or the market dominating gateway PayPal. Wazala also allows you to receive payments via wire transfer or COD. Several currencies are supported.
If you're a small merchant and plan to use one of Wazala's existing processors then you probably don't require a lot of advanced functionality. But if you're looking for multi-currency support or the ability to maintain more than one merchant account at a time I advise looking elsewhere.
If you need help navigating payment processor options, check out our Merchant Account Comparison page or contact us for a consultation.
Customer Service and Technical Support:
Strike one: Wazala doesn't offer a way to contact team members via the phone. Strike two: Wazala doesn't support live chat. Strike three: While you can submit help tickets at any time, you should not plan on connecting with anyone on staff if you need to have a question answered during off hours. Wazala's skimpy contact page doesn't list office hours and its documentation doesn't go far beyond a help desk that contains several articles.
If Wazala was a self-hosted or highly customizable shopping cart, those red flags would make me seriously consider whether or not the platform was the best solution for my needs. In my opinion, as a merchant you should be able to get help when you need it, even if your store has an issue on Cyber Monday or in the middle of the night on the weekend.
But if you're using Wazala to sell a few items on an existing website or integrate with Facebook, chances are you're not solely relying on income from the cart to pay the bills, so maybe full access to support isn't essential for your business. I haven't read any reports of downtime, and questions I submitted via tickets and Facebook were responded to within 12 hours. With that in mind, the help desk and ticket route should be ok for some of you.
You can also contact Wazala on Facebook (where you'll also find a demo store) and Twitter.
Negative Reviews and Complaints:
Compared to competing shopping carts, merchants commented on relatively few negative aspects of the Wazala. While I definitely came across more users that are satisfied rather than dissatisfied with Wazala, I did find a few negative reports you'll want to be aware of:
Credit Card Required for Trial - Although your credit card isn't charged until your trial is complete, you will have to enter valid card info to begin the 15 day test period. The majority of competing shopping carts on the market offer you the ability to take their cart for a test drive for free and do not require credit card info.
Limited Support - Walaza does not post a phone number, maintain live chat, or offer 24/7 support. All queries are processed through tickets.
Lack of Add-Ons - Wazala does not offer any third-party integrations or apps like MailChimp or Quickbooks.
Other negatives reported by Wazala users include:
Supports only a handful of payment processors.
No access to code for deep customizations.
Built-in SEO tools auto-populate, which may be an issue for some users.
Limited internationalization.
If you want to search for other complaints about Wazala, be sure to Google Wazala reviews, Wazala complaints, Wazala comments, Wazala scam, Wazala testimonials, etc.
Positive Reviews and Testimonials:
Overall, Wazala users attest to its ease of use and its ability to flawlessly integrate with Facebook, blogs, and websites. Since Wazala is still a relatively new addition to the shopping cart scene I wasn't able to cull nearly as many user reviews as usual. But after a thorough online search and hours of research and testing I can report the following Wazala highlights:
Seamless Integration - Users report that Walaza is easy to launch and compliments web stores. I agree.
Fast Set-Up - Many merchants are able to customize, load products, and start selling in a matter of hours.
No Technical Knowledge Needed - The cart does not require HTML or CSS knowledge and is a good fit for ecommerce newbies.
"Viral" Capability - Your store can run on more than one Facebook page, blog, and/or website simultaneously, with real-time inventory tracking and sales managed via a single admin.
Less frequently, users commented on the following positive Wazala attributes:
Mobile and tablet optimized.
Supports shippable products and downloadable content.
Solid social media functionality, including the ability for customers to share products without first authorizing Facebook to access an app.
Optimized coupon codes on Medium and Large plans.
Buyers can complete an entire sale without leaving your website. An exception: Some processors like PayPal redirect orders to their own URL during checkout.
Final Verdict:
While Wazala can be a solid option for merchants selling any kind of product, it's an especially appealing platform for creatives that are hoping to promote a project or supplement income via an online store. That's because of Wazala's ability to integrate with social media and support digital sales for a reasonable monthly fee. The shopping cart is a viable contender for musicians looking to sell album downloads via Facebook, crafters hoping to sell homemade goods without using a service that charges a fee each time a sale is completed, small publishers offering e-books, and designers producing animated GIFs or stock photos.
I found Wazala to be incredibly simple and intuitive, and if I was hoping to sell a handful through several dozens products without breaking the bank I would consider going with Wazala instead of competing cloud-based carts that take longer to set up and offer more functionality than I would want or need.
But Wazala isn't without its downsides: As mentioned above, I'd like to see 24/7 support hours and the ability to speak to a team member over the phone. I'd also like the ability to access more payment integrations and useful add-ons, like Quickbooks. But overall I'd recommend Wazala to any small to mid-range business looking for the ability to complete sales on a website or Facebook without the need to make deep customizations to a theme or roll out a totally unique store. Wazala does what it claims to do: sell items quickly and with ease. And that may be exactly what you're looking for.
Try Wazala for 15 days and see for yourself if the shopping cart is right for you.
Merchant Maverick's Rating: (4 out of 5)


Last Updated: December 5, 2013
Logo:

About Our Ratings | Leave Your Review | Need Help Choosing?
Overview:
That chittering sound you heard back in late August was the response of POS developers everywhere shaking in their collective boots. Why? Because a lot of those folks bought those boots online, most likely from a website selling its wares using the Shopify platform, the company that had just announced to their 75,000+ users and the rest of the world that they were jumping into the POS game. Shopify launched back in 2005, growing steadily over the past eight years. It's e-commerce offering—well reviewed here and known for its easy-to-configure, no-fuss-no-muss digital storefront—enabled even the newbiest of Mom-and-Pop retailers to start hawking their wares online.  Shopify's ambition to insinuate itself into the brick-and-mortar retail had to give some of the newer, less known players in the market some pause. The announcement came just months after releasing Shopify 2, a major improvement over an already beloved and well-designed system.
Shopify's decision to use their impressive and growing footprint as an entrance to a new market is straight out of the old-school Microsoft playbook. But a little perspective: though one is hard-pressed to read about the company without seeing the tag "e-commerce giant" lazily thrown about as a descriptor, Shopify is hardly a monopoly. A low estimate for the number of e-commerce websites based in the U.S. alone is around 500,000, and this doesn't include millions of eBay and Amazon sellers. Shopify's 75,000 users are certainly making a huge impact on the people who invested in and developed for the company, but they're not exactly some menacing presence that hates you for your freedoms.
So, let's all take a deep breath. Let's not jump to conclusions, or worry prematurely that Shopify is going to use its popularity in one market to achieve dominance in another. And their new offering is narrow enough that it's not going to satisfy everyone's POS needs. To Shopify's competitors, I say that you oughtn't worry about any perceived advantage that they might have, because the situation isn't as dire for you as some would have you believe, OK? So, breathe with me. Exhale.......inhale. Have you calmed down yet?
Good, because I've got something else to tell you: if you don't get your acts together, and soon, Shopify POS will absolutely crush your SMB software dreams, render you irrelevant, and maybe even woo your spouse away, just to put a cherry on the top of your inferior sundae. OK, that was a bit hyperbolic, but the ease with which it ties together a retailer's online presence with their physical one should cause you to sit up and take notice. It's not perfect--some of the POS's features are lacking in their implementation--but it's about as mature as an initial release can be, largely because its backbone is the already-robust Shopify platform itself.
Right now, the POS is available only as an add-on to your Shopify online store--this is good and bad news for competitors. On the one hand, Shopify's got an instant captive audience from its vast pool of customers, and adding a POS requires virtually no set up (see Ease of Use below). Anyone using Shopify integrated with another POS system could abandon their current setup with little headache, and anyone else starting from scratch with their on- and offline stores needn't look any further than this all-in-one solution. On the other hand, small or medium retailers looking for a new POS, but with no desire/need to set one up an online shop, can automatically reject Shopify POS out of hand.
Date Established:
The Shopify e-commerce platform has been around since 2005.  The POS made its debut just a few short months ago, in August, 2013.
Location:
Ottawa, Ontario, Canada.
Domain Name(s):
Pricing:
The POS is $49 a month per location, which gets you unlimited registers at each location. But as I mentioned before, the POS is an add-on to your Shopify store. Existing Shopify users will need to add the monthly fee to what they're already paying currently; new users will have to subscribe to both services to sign up. The $49 monthly fee (no commitment, no contract) remains the same regardless of the level of Shopify subscription. Check here for that pricing.
Web-Based or Locally-Installed:
Hybrid.  Because the POS is an extension of your webstore, your database of inventory and customers is hosted online on Shopify's servers.  But the iPad app is a true app--it's not just some webapp frontend that's running out of the cloud.  The data's all right there on your iPad, running smoothly and responsively, and then syncing the data back out to the servers.  This means Shopify keeps running even if the internet goes down, with everything getting back in sync once it comes back.
Specific Industry:
This is a retail offering all the way. Shopify was created so that money could be exchanged for things (as opposed to food or services) and the POS extension doesn't expand on that capability.
Specific Size of Business:
Shopify POS is aimed squarely at the SMB market. The big thing about integrating your POS with your online store is keeping inventory counts consistent between the two "branches" of your store, and Shopify POS achieves this nicely. But don't expect much more inventory capability beyond counts--there's no ordering or low stock alerts--and so it isn't really suitable for large retailers that need to be more agile than a smaller one.
Ease of Use:
If you've already got a Shopify store set up, adding a POS is screamingly easy because your inventory is already there. By default, all products will be listed on both the web and the POS, but you can specify on a case by case basis whether you want to keep an item web- or store-only. If you're entirely new to the Shopify world, then setup will take a little longer--you've got to add all your inventory, either one at a time or by mass import via CSV--but it's not difficult. And you only have to do it once, because you're setting up your online store and POS in one shot.
One place where Shopify POS is lacking is the ability to price items differently, depending on where you sell them. This is not uncommon, since internet shopping is more competitive and in many cases couldn't sustain traditional brick-and-mortar pricing. It  wouldn't have been difficult to create one more field in the Product entry page so that retailers have the option of charging what each market will bear. But as it stands, if you wanted to do that you'd need to set up a variant on the product. Say you're selling ceramic folk art tacos (and I couldn't tell you why that was the first thing that popped in my head to use for an example): you'd create need to create an "Online" or "POS" variant to apply different pricing. This means that you're then essentially creating two distinct inventory pools for the same item, and you've just defeated the purpose of integrating your POS with your online store.
That minor headache aside, working with Shopify was entirely idiot-proof. And, yes, I guess I did just say if you have problems using it, you must be an idiot. Sorry for that, but it would be the only logical explanation. It's nothing personal; the web interface is spotlessly clean, an entirely intuitive experience. The companion iPad app is just as well designed, with fluid movement from screen to screen and a you-couldn't-miss-a-thing-if-you-tried interface. I ran through a couple of pretend sales, and as I did that I realized that a portion of my job is me playing "Store," alone, in a small home office while my kids are at school. I realized I was doing it wrong, that I should start playing "Store" with them, when they get home from school, essentially adding a salary to the title Stay-at-Home Dad. This eureka moment was followed by a daydream of a thankful world showering me with ticker tape at a parade in my honor, such was the impact of my revolutionary work/life balance, inspiring a generation of men to check their egos and just stay home with their children as the women of the world began the hard work of cleaning up the violent mess of things that men had made all these years. When I snapped out of this little daydream, I saw that I had processed three sales, added a customer who then returned some items for a store credit, and added another method of payment to the settings.
It's super easy, is what I'm saying.
I did run into trouble with that store credit I set up, though. I created that customer within Shopify, so I could attach him to a sale, and follow the store credit process through.  There was nothing in the instructions that told me to do this, or maybe there were but I didn't need to read the instructions, so who knows? I rang up a few items, cashed my make-believe customer out, and sent a receipt via email. Then I had him return an item, so I could refund it as a store credit. But how to use or even track that credit? When I checked my customer's profile, there was nothing obvious that said he had a $21.19 credit. I could look at all his orders, and then select the one labeled "Partially refunded," and then see the amount was refunded, but then have to click the words "View Transactions" hidden in small print to see that, yes, in fact, that refund was issued as store credit. I'd have to repeat this process on any later transactions to make sure the credit hadn't been used. Kinda clunky.  I found out from support that the "Store Credit" payment is not actually designed to handle something like "store credit."  Instead, it's to be used for exchanges to reconcile a change in inventory with an unchanged cash drawer.  Seems like "Exchange" would have been the better choice, but what do I know about words?  I'm a writer, not a software designer.
Hardware and Software Requirements:
Any computer with a working, modern web browser is all you need to set up and manage your Shopify account and store. The POS itself is strictly iPad, which means the list of supported hardware peripherals is short and sweet, but yes, it works with a receipt printer, cash drawer, card swiper, and barcode scanner. You can see which models Shopify POS supports here. From that page, you can also have a look at the hardware bundles they're offering, which are some of the most reasonably priced bundles available from a POS vendor.
Product Features:
For me, the most important feature of Shopify is just how easy it is to use; it's a human driven interface in every sense of the phrase. Dive in to the reporting feature on the web interface, and as you roll your mouse over various categories of reports, the icon spins around and reveals a plain english explanation of what's in that report. If you look at the details of an order, you'll not only be shown the breakdown of the purchase, but there's a narrative timeline at the bottom of the screen that tells you--in plain english--what happened and when: the customer placed this order, the customer paid for the order, the customer returned something, we refunded the money (if only it would note whether there was a store credit here or not). Shopify also eases your way into CRM: every time you swipe a credit card (using Shopify's integrated payment feature) the system automatically creates a customer profile. The credit card info isn't stored, just the customer name, which is enough to track sales for a given customer without actually having to ask them to participate in anything. From a customer perspective, that's pretty creepy--I bet store owners find it helpful, though.
Of course, the hinge upon which this whole POS venture turns--Shopify's main selling point--is the seamless way the inventory of your physical store and online store are integrated together, so you always have an accurate count of stock no matter where the transactions occur. You'd think, then, that the inventory feature would be fairly robust, but it's surprisingly lean. All it does is keep a count of what you've got--it doesn't even warn you when you're low. It doesn't even warn you when you've sold the last unit of a particular item. If you tried to ring up something that's out of stock, the system will tell you there are none. But the only visible notification that you're either low or out of stock on an item is when you log into the admin website and look at your products page, which you'd better make a habit of doing because there aren't even any inventory reports you can run to give you high level insights as to quantity. There are plenty of third party apps that can be integrated in to (and paid for separately from) Shopify that will address this need--but wasn't this supposed to be my all-in-one solution?
Integrations and Add-Ons:
As I mentioned above, there's no shortage of third party apps that can be added on to Shopify, extending its functionality in any number of ways. The add-ons are designed to integrate with the Shopify e-commerce platform, not the POS. In fact, the POS is one of those add-ons, which is why it requires an active subscription for a web store. This seems fairly limiting: I don't see any reason why a potential user shouldn't be able to buy into just the POS without having to have an e-commerce subscription. It's as simple as giving access to the admin interface to input inventory and settings without turning on a virtual storefront. The iPad app is a joy to use, and as a basic POS it could compete very successfully with something like Square.
Compatible Credit Card Processors:
Using a Shopify branded swiper, which plugs into the iPad headphone jack, credit card payments can be integrated into the POS using Shopify Payments, their in-house merchant services processor. They're advertising rates between 2.1% and 2.5% (depending on your Shopify plan), plus 30 cents per transaction. You can apply for a Payments account and be approved all from within the web admin console of your store.  Note that Shopify Payments does not accept debit transactions--only credit.  If you wanted to continue accepting debit cards you'd need to hang on to whatever hardware and merchant service you're using for that.  You could also choose to use a third party for credit card payments, and just run them outside of Shopify.
Customer Service and Technical Support:
All plans include technical support, and you can get a hold of their help desk in one of three ways: live chat via the website, email support, and 24/7 telephone support. Nobody was available for a live chat when I tried to give it a shot, and the first of my emails was responded to very quickly, within an hour. The second one landed somewhere in the ether, and when I hadn't received a response several hours later, I decided to try out their phone support. Though I was on hold for over 20 minutes, the music wasn't so bad, heavy on indie flavored surf punk. But the "guru" that ultimately answered the phone didn't know the answer to my question, and put me on hold for another 5 minutes or so while he looked up the answer.
In addition to the above methods of support, Shopify has one of the most comprehensive support microsites I've come across, with a full manual that's neatly organized and well written. The microsite also hosts user forums and a directory of Shopify consultants who can help you with anything you might want.
Negative Reviews and Complaints:
The POS is still too new to have much feed back; of the four reviews written on the iTunes App store, 2 were negative, but the kind of negative where you can't help but dismiss most of what they said. The first negative review complained that it "doesn't work out of mac (pc)," which is a really weird thing to say at the iTunes app store, kind of like going to the movies and then complaining the theater won't let you watch the film on your TV at home. The iTunes store doesn't exactly feature the most critical thinkers, if you haven't noticed. Since there isn't a lot of people complaining about the POS yet, I'll just summarize my three issues:
Inventory functionality is weak. Shopify POS is supposed to, above all else, provide its users with a greater level of control and understanding of their inventory by uniting their virtual and physical operations. All it really does is give you a single place to view the numbers. There's no warning of low stock or no stock, or even a feature for printing out physical count sheets if you needed to reconcile your inventory. The company line here is that I should investigate and then invest in a third party add-on to handle more complex inventory functions, but I think that's a cop out.
"Store Credit" feature is not really a store credit feature. It's a method by which you can process an exchange, hopefully right at the moment that the return is made. If the customer wants to hang on to their store credit for awhile, you'd need to make a note in their customer profile stating they have credit, a scenario with a large potential for abuse.
Support is lackluster. The people were nice enough, and some of you might feel that 20 minutes isn't too much time to wait. And maybe it isn't, if the support representative doesn't have to put you on hold again to go find the answer to the question.
Positive Reviews and Testimonials:
Again, we're too soon into Shopify POS's life to be able to tell whether people really like it or not, and my only evidence of customer satisfaction with the product is the App store. The two positive reviews there praised the software's ease of use and overall design. One even called it "beautiful," which is either a testament to Shopify's visual style or a sad comment on a consumerist society--or both, maybe. But I'd agree that of all the aspects of Shopify I needed to investigate and deconstruct, the design is a standout, and the experience of using the POS is downright enjoyable.
Final Verdict:
Despite my gushing at the beginning of this review, Shopify isn't going to take over the world just yet. With inexpensive cloud POS solutions popping up in large numbers, it might not be enough in the long run to just have a pretty face. Besides, even software gets old and loses its looks after awhile. And limiting the POS to just being an add-on to their main product also limits their ability to acquire new users. More than anything, though, this POS and the Shopify platform need to expand on the inventory features--unifying inventory counts in a single instance of software is a start, but it needs a lot more before Shopify can truly say that it "integrates all aspects of your retail business in one easy-to-use platform." That's a claim that they're currently making on their website,  and it's a lot like telling someone that Mark McGwire broke Roger Maris's single season home run record in 1998. It's a true thing to say, but there's a lot more relevant information to add that renders the fact unimpressive.
I do think, though, that Shopify has nowhere to go but up, and it's already starting with a huge lead. They've got 75,000 users on their e-commerce platform who probably won't need a lot of arm-twisting to get them to give the POS a shot. The iPad app pretty much sells itself on first use, too: I can't stress enough just how intuitive it is to use, and I imagine a shop owner will feel like she's grabbed hold of the future and stuffed it inside her virtual cash register when she puts it to use. Shopify flat out nailed the design, right from version 1.0, and that's huge. It may be missing some features, but for better or worse "simple and appealing" is a lot easier to sell then a fully featured eye-sore. For Shopify, the hard part is out of the way; adding features and extending Shopify's capabilities could help establish the company as a real powerhouse. For a retailer looking for a straight-up POS system and online store presence, and who doesn't want to spend too much time thinking about, setting up, or administering it, Shopify POS is highly recommended.
Merchant Maverick's Rating: (3 out of 5)
Last Updated: Decmeber 2nd, 2013.
Logo:

About Our Ratings | Leave Your Review | Need Help Choosing?
Overview:
As a reseller of First Data's payment processing services, you can't really understand what you'll get from ElitePay Global until you do some research into First Data. Lucky for you, we've got an in-depth review on FirstData for your reading pleasure! Make sure to check it out before you make any decisions about ElitePay.
ElitePay Global, also known as International Payment Services, and previously known as PrimePay Global, provides pretty basic merchant services. They don't do anything to set themselves apart from the pack, and they don't seem to provide an exceptional service or sales experience. Since they're selling First Data's processing, it's up to ElitePay to figure out ways to improve the product's value. Unfortunately, it doesn't look to me like they've done this.
If you've read a few of my reviews, you probably know that flashy, gimmicky websites annoy and frighten me. No word rouses more fear in my heart than "FREE," and images of high-denomination bills spilling across the screen make me queasy. So in some ways, the simple web design you'll find at ElitePay comes as a relief to me. They tell you in large lettering on the homepage that they are "powered by First Data," and they provide a link to their standard contract right below that disclosure. That's a good start in the sales transparency department.
Unfortunately, that's where my appreciation for ElitePay begins and ends. They've been around since 2005 with headquarters in Henderson, Nevada, but they're skulking through the industry building almost no reputation – good or bad –  and making very few impressions. They don't disclose the names of any executives on their website, but list Brian Bentley as the manager on their BBB page. (The ElitePay website is also registered to a Brian Bentley.) Unfortunately, I wasn't able to turn up any information on him. The whole company feels pretty ghostly.
I'm also unimpressed by this LinkedIn job posting for ElitePay sales agents, where "overcoming objections" is a necessary trait. Furthermore:
We are ONLY looking for top tier Inside Sales Agents that won't take "NO" for an answer!
Doesn't that sound like the person you'd love to talk to about payment processing? Me neither.
I can only offer 3 out of 5 stars for ElitePay, and I have no reason to recommend them to you. Read my complete review for more details, or go ahead and check out some of our favorite processors here!
Date Established:
2005.
Location:
Henderson, Nevada.
Domain Name(s):
Products and Services:
They offer pretty barebones products and services at ElitePay, with very few value-added options. They don't provide much specific information about their offerings, but you can read a little about it here. ElitePay's products and services include:
Merchant accounts
Check processing
POS software: They don't disclose who they partner with for POS software.
Terminal leases/sales: Offered through First Data Leasing and Northern Leasing, neither of which have a good reputation. You'll get set up with a 48-month non-cancellable lease totaling over $1,000 per credit card machine. Do yourself a favor and read this article before you think about leasing.
Online reporting: Offered through ClientLine, which is FirstData's reporting service. You can demo it here.
Mobile processing
Terminal supplies
Fees and Rates:
ElitePay makes no disclosures of rates or fees on their website. Since they use First Data for the actual processing, you can expect similar rates and fees as you'd see with First Data.
Let me just quote my First Data review, since the same applies here:
First Data does not disclose any rates or fees on their website. I can tell you, though, that they could set you up with any number of billing option including tiered, interchange-plus, flat rate or enhanced billback – to name a few. I would encourage almost all merchants to pursue interchange-plus pricing, although First Data might hit you with high monthly minimums and mark up rates if you're a small business. If you need help figuring out what the fair rate for you is, get in touch with us.
Contract Length and Early Termination Fee:
ElitePay has a standard three-year contract which does not seem to auto renew, based on the merchant agreement I read. This is a pleasant surprise, since almost all standard agreements contain an auto-renewal clause. You should be careful, though, because your contract may differ from the one provided for reference.
The standard early termination fee with ElitePay Global adds up to $395. If you've leased your credit card machine, then you'll have to buy out your lease for a substantial amount of cash (upwards of $2,000 in many cases).
I recommend, of course, that you get the early termination fee waived altogether. If you're already stuck in a contract with ElitePay and you're looking for a way to cancel without paying the termination fee, this information might help you:
We may modify any provision of this Agreement by providing written notice to you. You may choose not to accept the requirement of any such change by termination the Agreement within twenty (20) days of receiving notice. If you choose to do so, notify us that you are terminating for this reason so that we may waive any early termination fee that might otherwise apply.
I like to see clauses like this. Many processors have a clause that basically says, "We can change this contract any time without notifying you, and any changes will be treated as though they were part of the original contract." So I'm glad that ElitePay has taken the high road here. If they make a change to your contract that you don't like, then you are free to cancel without having to pay a termination fee. Good deal!
Still – get the termination fee waived and you won't have to worry about this. Don't forget that you'll need the waiver in writing, signed and attached to the contract.
Sales and Advertising Transparency:
Right off the bat, ElitePay goes the extra mile to provide you with useful information on the homepage for their website. In a bold orange box, you'll find a link to their "Merchant Program Guide," which is just another word for "contract." (Merchant Agreement and Terms & Conditions are also euphemisms to this end.) They also tell you in large lettering on the homepage that they are "powered by First Data." These are two incredibly important disclosures, and I'm glad to see them front and center.
You won't find any wacky sales gimmicks or big promises on the ElitePay website. Really, you won't find much of anything there. They offer very little information about their business to the general public. Aside from the barebones, low-budget website, they have absolutely no social media presence – no facebook, no Twitter, no blog, no LinkedIn, no nothing. ElitePay is like  ghost.
So while I'm glad that ElitePay isn't overtly misleading customers, I'd really like to see some more proactive effort in this department.
Customer Service and Technical Support:
I haven't seen many reviews of the support offered by ElitePay, so I can't really say how it works in practice. I can say, though, that they don't offer any contact numbers on their website, and they make absolutely no claims about the quality or scope of their customer service. In my experience, this usually means bad news. If a company has invested the time and money to build a high-quality customer service system, usually they'll be bragging about it on their website and making sure prospective customers know about it. For ElitePay, it seems customer service information is swept under the rug.
On a side note, I found their "Customer Training" page quite underwhelming compared to the industry leaders.
As a reviewer, it's difficult for me to ascertain the quality of customer service when it comes to complex, account-specific issues. But that's where you come in! Have you worked with Electronic Payment Systems? Have a complaint, rip off report, or even a positive testimonial? Please leave us your review! Don't forget to read the user review and comment policy.
Negative Reviews and Complaints:
ElitePay Global currently sports an A- rating at the BBB, with 29 complaints in the past three years as of this update. That's pretty low, but it's not great when you consider that many mid-sized service providers have absolutely no complaints (Dharma Merchant Services, for instance), and some of the largest providers out there still manage to keep low numbers (Chase Paymentech does $500 billion in transactions annually, but has under 100 complaints with the BBB).  We also have to consider that First Data may be absorbing some of the complaints from ElitePay, since they are doing the actual processing.
I am glad to report that ElitePay only has one complaint on Ripoff Reports, a site that usually serves as a good litmus for complaint volume overall. And yes, I searched for Elite Pay, ElitePay, PrimePay, Prime Pay, and International Payment Services to make sure that complaints and scam warnings weren't being filtered to other DBAs (doing business as).
Of the complaints I read, these were the most common:
Bad leasing agreements: Sales reps do a great job at selling merchants on terminal leasing agreements. They'll tell you that you can write it off on your taxes, that it lowers your start up cost, that you won't have to worry about becoming obsolete. This is all garbage. Leasing terminals almost never makes financial sense. You get locked into a four-year agreement costing thousands of dollars for a machine that sells for a few hundred dollars brand new. Read this article, please!
Deceptive sales tactics/non-disclosure of contract terms: These kinds of complaints come up with all processors that use independent sales agents. These often poorly trained and poorly regulated agents sometimes don't even realize that they are lying to you, because they were never properly trained in the first place. Others are desperate to close a sale to meet quotas, leading them to neglect to mention potential deal-breakers. They aren't bad people necessarily; just frantic to make the money they need to survive. Early termination fees, rate and fee structures, non-cancellable leasing agreements, and overall headache are some details agents neglect to disclose to merchants when it becomes inconvenient to do so. The only way to protect yourself is to read and understand the entirety of your merchant agreement. If this isn't a task you are up to, we can help.
Poor customer service: In particular, I read a few different complaints stating that merchants cannot contact their sales agent after the contract is closed. These remarks come from former sales agents and current customers alike. I believe that maintaining a relationship with the agent who signed you up is a vital asset, so I'm disappointed to see this.
Positive Reviews and Testimonials:
Unfortunately, I couldn't find any positive reviews or testimonials for ElitePay on their site or anywhere else on the web. When it comes to small ISOs like this, I really like to see at least a few satisfied customers offering some kind words. Since they have a relatively small complaint volume, I have to imagine that ElitePay Global has a considerable number of satisfied customers out there. Not enough to make an impact on the web, though.
If you have experience with ElitePay Global, please leave your review below! Good or bad, we'd love to hear your experience.
Final Verdict:
ElitePay Global definitely isn't at the bottom of the barrel in the grand scheme of merchant accounts and payment processing services. They don't seem to use any overtly deceptive marketing tactics, and their advertising is pretty straightforward. Still – I can't recommend ElitePay to you. In an industry as competitive as payment processing, not doing anything horribly wrong isn't enough to be noteworthy. They aren't scam artists, but they're also not going above and beyond to build a stellar reputation and provide excellent service. Practices like pushing bad leasing contracts and glossing over undesirable contract terms aren't helping the cause, either.
For now, I'm giving ElitePay 3 out of 5 stars. To improve their score, ElitePay should consider removing their early termination fee, improving their public presence via their website and social media, and overall putting in more effort to prove to potential customers that ElitePay truly is elite. As of now, even after almost a decade in business, they have almost no reputation whatsoever. That scares me.
If you're looking for the best of the best in the industry, check out our comparison chart to see our favorite providers. Don't forget to comment below!
Merchant Maverick's Rating: (3 out of 5)

Last Updated: November 25th, 2013.
Logo:

About Our Ratings | Leave Your Review | Need Help Choosing?
Overview:
I went into this review really wanting to like Electronic Payment Systems, LLC (EPS). I'd heard that they offer some unique services and even advertise interchange-plus pricing (usually the best model to work with), so I had a good feeling as I Googled their corporate website. Unfortunately, that good feeling didn't last long.
When I clicked the link, I was met with a bizarre homepage featuring a dizzying odometer supposedly tracking the year-to-date savings EPS has produced for merchants, alongside an image of disembodied hands fanning out hundred dollar bills. And lets not overlook the tiny digital clock in the upper left hand corner. The page looks like a freshman HTML project gone wrong, crossed with a shady gambling website.
Okay, okay. Don't judge a book by its cover, right? So I began to make my rounds, first stopping at their About page. Unfortunately, the interior is as bad as the cover:
Electronic Payment Systems (EPS) is one of the nations' oldest and largest, privately held merchant service providers of electronic payment products to businesses and ISO's.
This is not only riddled with grammatical errors – it's also full of bold-faced lies. EPS was founded in 1994 by John Dorsey, making it mature, certainly, but quite far from the oldest payment processor in the US (First Data, also privately owned, has been at it since 1969, and the ability to make electronic payments goes back to the '70s). Furthermore, EPS only processes about $1.8 billion annually according to their site. Chase Paymentech handles about $500 billion per year. If a company is this full of BS in their corporate profile, can you trust anything they say? (Answer: probably not.)
Based on my research, Electronic Payment Systems is expensive, uses unethical sales practices, and tries to push uneconomical terminal leases, among other things, on unsuspecting merchants. Their EPS90 "No Credit Check Payment Plan" service also garners a pretty hefty load of negative attention from merchants. Personally, I wouldn't want anything to do with it.
They do, however, market themselves as an option for high-risk businesses (multi-level marketing, adult entertainment, nutraceuticals, travel companies, tobacco/cigarette, etc.), so that might be a draw for you. For me, however, seeing a processor marketing toward high-risk merchants generally means trouble. I'd recommend Durango Merchant Services (five stars) for high-risk payment processing.
EPS is not among the worst of the worst – but they're not great, either. I'm giving three stars for their efforts, but they really need to clean up their act or EPS can expect to fall even lower on my next update.
Check out the full review for more details, or take a look at our comparison chart to see the best of the best in the processing industry.
Date Established:
1994.
Location:
Englewood, Colorado.
Domain Name(s):
Products and Services:
The EPS line of products and services has all of the usual offerings. Aside from the run of the mill stuff, they also provide a no credit check payment plan service, which is a sort of unique product. Unfortunately, it's produced some major complaints. The products and services offered by EPS include:
Merchant accounts: Including for high-risk business such as "e-commerce, online dating, health and beauty, multilevel marketing, adult entertainment, nutraceuticals, travel companies, tobacco/cigarette products and business opportunities."
Terminal sales/leases: For the best no-nonsense terminal experience, you're probably better off buying your own. Check out our article on credit card machine leasing to learn why to avoid it. Also, just like any product, make sure to shop around before you buy.
Gateway/virtual terminal: A virtual terminal allows you to accept card payments from any internet connected computer with a web browser. EPS offers gateways through Authorize.Net.
Payment plan services: They call this the "No Credit Check 90 Day EZ Payment Plan." On the surface, this seems like a pretty unique offering. Basically, this allows your customers to pay in installments over the course of 90 days for sums as large as $5,000 by post dating checks. Unfortunately, some merchants have experienced problems with this. (See Complaints.)
Check processing: Most processors offer this. EPS does check processing in-house through their branded "ElectCheck" program, which they claim is "the oldest and largest check services program in the nation as well as the most aggressively priced." While I don't have the numbers in front of me, I'm not sure this is accurate.
Mobile processing: This is another proprietary service, called EZ Pay Mobile. Mobile payments are getting more and more common, so you really don't need to use EPS to get this option. The majority of processors offer mobile options. (Check out Square for a mobile-only option.)
Gift cards
Cash advances
Fees and Rates:
While Electronic Payment Systems doesn't provide any specific numbers for rates or fees, they do disclose a little information on their credit card processing page. There, they state that they offer:
They will also charge an annual $99.50 PCI-DSS fee for each terminal you have. This is non-refundable and cannot be prorated for any reason according to the contract I read.
I'd love to see some more substantial disclosures made here, including more information of fees and pricing plans.
Contract Length and Early Termination Fee:
The EPS term is for two years and auto-renews for two-year periods after that unless the merchant cancels in writing 90 days before the term expires. This is a little different from the industry standard of a three-year initial term with one-year renewals, but I don't think it's any better.
If you don't give a full 90 days written notice of cancellation prior to the expiration of your contract term, you'll be hit with their early termination fee of $295 plus the "standard fees" associated with your account (monthly minimum, statement fee, etc.) multiplied by number of months remaining on your contract. This is a version of liquidated damages – a major no-no in my book.
The EPS contract term and termination fee seem to change often. I've also heard of one-year auto-renewing terms without the $295 fee, just the "standard fees" multiplied by the number of months remaining. Since they don't have a standard "termination fee" in this case, EPS has been known to deceptively market this as a month-to-month contract. Make sure you check your unique contract, and always ask to have the fee waived. (FYI, I'm working from the most up to date contract they have posted here.)
If your rep says that he will "take care of it" when you make a fuss about the termination fee, don't take his word for it. Everything has to be in writing. Here's a few lines straight from the EPS Terms and Conditions:
Representations made by Independent Sales Organizations, Member Service Providers, contractors or their employees, coworkers, assigns, contractors or any other persons associated with them that are not expressly contained in this Agreement ARE NOT VALID and do not apply. Acquirer makes no representations outside of this Agreement. If you rely on representations that are not contained in this Agreement then you are doing so of your own free will and WILL NOT in anyway have any recourse, right or claim whatsoever against EPS, Acquirer, any Card Association or any of their affiliates or entities.
Got it? Good.
Sales and Advertising Transparency:
Lets start with some good things here. I like how they list their merchant agreement and merchant application in plain sight on their Resources page. They even mention that you can get interchange-plus pricing through EPS, although they don't give any explanation as to what this means (click here and I'll explain it to you). I wish they'd give a little more disclosure when it comes to their standard fees, and maybe some clearer info on rate structure (i.e., the difference between cost-plus and tiered models).
On the downside, they use one of my least favorite gimmicks –  the dreaded "lowest rate guarantee." Most companies will make this promise and say that if they can be beat, they'll give you $500 or $1,000. EPS takes it a step further:
For merchants who already have existing credit card processing accounts with other merchant service providers, switching to EPS is GUARANTEED to beat or meet your rates or get FREE processing for one full year!
Riiiiiiiiiight…
How many people do you think they give free processing to each year? I'd guess pretty close to zero. Do you think that's because they actually have the absolute lowest rates in the entire processing industry in all instances and for all merchants? That's not it, I promise. They just have loopholes and tactics to make sure they can give you a quote that looks lower, or that they can call lower in accordance to whatever fine print is attached to this guarantee. Notice they don't provide you with the stipulations in plain sight.
On the other hand, I do like that they have a bunch of public contact forums including facebook, Twitter, LinkedIn, YouTube, and a public blog through Blogspot. Having these modes of contact increases sales and advertising transparency.
Customer Service and Technical Support:
If the tone that representative use for complaint responses is any indication of customer service, you're in for a bumpy ride with EPS. I've read dozens of rude responses from EPS reps – totally unapologetic, condescending, and sometimes outright unprofessional.
The good news is that they offer 24/7 customer service in-house, which is the best type of system you could ask for.
As a reviewer, it's difficult for me to ascertain the quality of customer service when it comes to complex, account-specific issues. But that's where you come in! Have you worked with Electronic Payment Systems? Have a complaint, rip off report, or even a positive testimonial? Please leave us your review! Don't forget to read the user review and comment policy.
Negative Reviews and Complaints:
I have some good news and bad news. Which do you want first? Okay, good news it is. For EPS, their complaints are on the downtrend. They have 179 complaints posted with the BBB in the past three years, but only 45 in the past year. Also, they have responded to each and every complaint that came in, and resolved them to the merchant's satisfaction about 80% of the time (146 out of 179). Those aren't bad numbers. The complaint volume is fairly high for a business of this size, but it's not outrageous. Also, they have BBB accreditation and an A+ rating, if that means anything to you.
Ripoff Reports lists an additional 56 complaints, which is high for that site. A lot of these complaints have to do specifically with the EPS90 "No Credit Check 90 Day Payment Plan" service, and not credit processing in general. I particularly liked this complaint, which very succinctly explains the pitfalls of EPS as of November 2013.
The most common complaints you'll see for Electronic Payment Systems include:
Bad payment plan service: This review sums it up pretty well. Basically the way EPS does this, via their EPS90 service, is to have a customer post-date checks to be processed at a later date. Sounds ridiculous? It is! EPS says they'll guarantee these checks so you won't have any risk. Sounds good, right? WRONG. Agents will often "forget" to tell you that EPS only guarantees check volume under 5% of the total sum for payment plan checks processed. Anything above that, and it's your problem. In some cases this might work out for you. It might even be an asset. But make sure you have all of the terms and stipulations before you sign up for the EPS90 "EZ-Pay" payment plan services. (Also, you might want to check out this court document for more info.)
Bad leasing agreements: This is so common that I actually put my palm to my face when I read these complaints. Sales reps do a great job at selling merchants on terminal leasing agreements. They'll tell you that you can write it off on your taxes, that it lowers your start up cost, that you won't have to worry about becoming obsolete. This is all garbage. Leasing terminals almost never makes financial sense. You get locked into a four-year agreement costing thousands of dollars for a machine that sells for a few hundred dollars brand new. Read this article, please!
Deceptive sales tactics/non-disclosure of contract terms: These kinds of complaints come up with all processors that use independent sales agents. These often poorly trained and poorly regulated agents sometimes don't even realize that they are lying to you, because they were never properly trained in the first place. Others are desperate to close a sale because of a lack of leads provided to them by EPS, leading them to neglect to mention potential deal-breakers. They aren't bad people necessarily; just frantic to make the money they need to survive. Early termination fees, payment plan stipulations, rate and fee structures, non-cancellable leasing agreements, and overall headache are some details agents neglect to disclose to merchants when it becomes inconvenient to do so. The only way to protect yourself is to read and understand the entirety of your merchant agreement. If this isn't a task you are up to, we can help.
Positive Reviews and Testimonials:
Electronic Payment Systems offers a bunch written testimonials as a PDF, all saying nice things about the service (especially the payment plan service). They also have one strange video commercial for a funeral home that they call a "testimonial," but it's really just a kind of creepy commercial. (No offense to funeral homes, but maybe not the most invigorating business to chose as the standout client for EPS.)
You should feel free to ask your individual sales rep for references – meaning other merchants he or she has personally signed up in the past. This kind of specific information will be much more meaningful for you than some vague testimonials on the corporate site. If he or she can give you references related to your own industry, even better.
Final Verdict:
You could do worse than Electronic Payment Systems, but you could also do better. While EPS definitely has the tools and the experience to set you up with acceptable payment processing options, you might have to navigate bad contract terms and dishonest sales practices to get there. Even for high-risk merchants, I have little reason to direct you toward EPS. You're better off with our five-star processor Durango Merchant Services, where they also cater to the high-risk demographic.
I hope to update this review with good news soon. EPS has the potential to be a viable option for payment processing, and I really like that they advertise interchange-plus plans and that they offer 24/7 in-house customer service. Fewer and fewer complaints are coming in for them, so maybe in another six month they'll have their act together and I can recommend Electronic Payment Systems. But in the meantime, I'd recommend you check out one of our other processors. EPS only gets three stars for now.
Merchant Maverick's Rating: (4.5 out of 5)


Last Updated: November 22nd, 2013.
(Use the Above Link to Help Support Our Work)
About Our Ratings | Leave Your Review | Need Help Choosing?
Overview:
In 1983, Scott Cook and Tom Proulx founded Intuit. They started off by creating Quicken (personal financial management software), and five years later they introduced QuickBooks for small businesses, which rapidly acquired an 80% market share. The rest, as they say, is history. Intuit remains the largest player in small business accounting, and QuickBooks has become a household name.
Intuit launched QuickBooks Online in 2004; the software now serves more than 500,000 businesses, with 1.3 million unique users. It has garnered a number of awards over the years, including a 2013 Awesome Applications Award from The Sleeter Group and a 2013 CPA Practice Adviser Reader's Choice Award; its iPad app received a 2013 CPA Practice Adviser Innovation Award. With 8500 employees and $4.15 billion in revenue in 2012, Intuit has been recognized by Fortune Magazine as one of America's "100 Best Companies to Work For" every year since 2004.
In October 2013, Intuit released a new version of QuickBooks Online with a revamped interface designed to be more intuitive and offer faster performance. They have also released new versions of their iPhone and iPad apps, though neither mobile app offers the full functionality of the software. While they do not have a posted product roadmap, you can see popular feature requests and which ones are currently in development here.
QuickBooks Online is solid accounting software with a number of nice features. I was pleasantly surprised by the ease of use, which is a common point of complaint when it comes to the locally installed versions of QuickBooks. To learn more about whether QuickBooks Online will be a good match for your business, read the full review.
Date Established:
1983.
Location:
Mountain View, California.
Domain Name(s):
Pricing:
Quickbooks Online offers a three-tier pricing plan. You can try Quickbooks Online free for 30 days, no credit card required. There are no contracts; you pay monthly and you can cancel the service at any time. If you wish to opt for an annual contract, you will receive a 10% discount.
Simple Start: $12.95/month. - Includes the ability to create invoices and estimates and reconcile bank transactions. 1 user only, though you can share data with up to 2 accountants.
Essentials: $26.95/month. - Adds an accounts payable function to track and pay bills. Up to 3 users.
Plus: $39.95/month. - Adds support for inventory and the ability to prepare 1099s. Up to 5 users, as well as unlimited users who have only the ability to view reports or enter hours on their timesheets.
Web-Hosted or Locally Installed:
Web-hosted. No downloads or installation required.
Hardware and Software Requirements:
Since Quickbooks Online is cloud-based software, it is compatible with any OS (Mac, Windows, or Linux), so long as you have internet access. Quickbooks also has mobile apps for iPhone, iPad, and Android. However, the software has limited functionality on mobile browsers - this should be rectified as Intuit continues to expand the new version of QuickBooks Online.
Specific Size of Business:
QuickBooks Online is tailored to small to medium businesses. The number of allowed users varies based on the plan you select.
Ease of Use:
QuickBooks Online's new interface is highly intuitive. There are a few small problems, but on the whole I found the software enjoyable to use.
Setup - Smooth and simple. A couple screens with easy-to-follow instructions will get you started. QuickBooks allows you to select your type of business and customizes your settings based on what is typical in your field (you can make any necessary adjustments later). You'll then be directed to your home page (dashboard), where you'll see various options to get started as well as links to several short "how-to" videos.
Organization - Considering the vast variety of features available (especially in the Plus version), I was pleasantly surprised at how easy it was to find my way around. The interface is clean and attractive; information is well-organized, and a lot of the more complex features are tucked away where you don't have to worry about them if you don't want to. (Though when I did want to find them, I generally had no problem doing so.) A sidebar allows you to navigate between Home, Customers, Venders, Employees, Transactions, Reports, Sales Tax, and Apps. A button at the top of the screen provides you with quick access to some of the most common tasks - a very nice feature which will save you a little time.
Instructions and Guidance - Most tasks are easy to figure out; it was rare that I felt the need for instructions. Occasionally you'll see a potential question (such as "What are sales forms?") in the form of a link. Seems like a great idea: clicking will direct you to the answer, right? No. Clicking will direct you to a help search on related keywords, which will pull up a bunch of articles which have nothing to do with the answer to the question you clicked on. The execution is so poor I wonder why they bothered putting in those links at all. The Online Help in general could stand improvement (discussed in more detail below).
Problems - QuickBooks Online's new layout makes a lot of sense, and navigation is generally fast and efficient. However, it's not without its flaws:

Electronic Payment System - There is a visible "Pay Now" button on every invoice you send - regardless of whether you've opted to use QuickBooks' electronic payment system. If you haven't, your clients will still see the "Pay Now" button on every invoice, and when they mouse over it, they'll see a message encouraging them to contact you to ask you to turn on the feature. This strikes me as poor form on QuickBooks' part, especially since their only supported electronic payment system is pricier than the competition.
User Permissions - If you grant an employee access to do anything more than enter hours on their timesheet or view reports, you will automatically give that person access to the personal information of every other employee: billing rate, address, phone number, date of birth, hire date, last 4 numbers of their SSN. Personally, I see no need for most employees to have that information. The fact that you can't adjust this bothers me.
Support - I am stunned that a company as large as Intuit lacks e-mail support for their product. Every time I have a question, I find myself dreading another 40-minute-mostly-on-hold interval on the phone. Their online form is little better; I've reported 4 issues to date, and the results have been a toss-up. 2 issues got fixed but that was never communicated to me. 1 got no response at all. 1 got a response and timeline for a fix.
Bugs - I'm inclined to be somewhat forgiving here, because Intuit only rolled out this product a couple weeks ago. There are bound to be a few snags, and they do seem to be moving pretty quickly to correct them. The things I've found, while annoying, are pretty minor: one sort function that didn't work correctly (fixed), a form where using the tab key caused problems (fixed), and the right mouse button registering the same as the left in Firefox (will be fixed with the update in December).
Customer Service and Support:
Customer support is dreadful. There is no e-mail or chat support at all. Phone support, such as it is, is available Monday-Friday from 6am - 6pm PST and Saturday from 6am - 3pm PST. While the representatives I spoke with were polite, they probably knew less about their software than I did. Both times I called, it took me 40-50 minutes on the phone (at least half that time on hold) to resolve an issue that could have been handled with a 2-minute e-mail and response. Both times the rep had to go find someone else to answer a very straightforward question. Worse, I found out later that the "specialist" I spoke with on the second call had provided me with entirely inaccurate information. Here are the support resources QuickBooks Online offers:
Phone - QuickBooks Online can be reached at 1-800-488-7330.
Online Form - If you click your company name (upper right-hand corner) and go to "Feedback" you'll see an option to report an issue.
Social Media - QuickBooks has a Facebook page (though there is not a specific page for QuickBooks Online), and usually responds to support issues within 24 hours. They also respond to questions and comments on their Twitter feed.
In-Program Help Function - There's a help function in the upper right-hand corner of your screen. Clicking it will open a search box. Here's where things get tricky. First, your search results will appear in a pop-up box. You can't adjust the size of this box, despite the fact that some articles are too wide for it. So you may be scrolling side to side as well as up and down as you read. Second, the search function will search both community posts and Intuit articles. So if you're looking for an authoritative response, keep an eye out for links marked with a blue dot; you may need to scroll past some community posts to get to what you're looking for.
Online Help Center - QuickBooks Online has a vast Knowledge Base, but you can't navigate there directly when you're logged in to your account. The best way I found to get there is to use the in-program help to search for "support." This will pull up a "How and when can I contact support?" article, which will link you to the Knowledge Base. There are a lot of articles here, so many that finding what you want can actually be tricky. My searches tended to pull up about 5 irrelevant articles alongside every relevant one. Also, nearly all the information relates to older versions of QuickBooks Online.
Videos - Tutorial videos are available on QuickBooks Online's YouTube channel. However, all of these apply to older versions of the program.
Community Forums - Discuss problems and solutions with other QuickBooks Online users here. Be sure to specify "QuickBooks Online" in your searches and questions, as the forum covers all Intuit products.
Negative Reviews and Complaints:
Though many customers feel QuickBooks Online is their best option, they aren't shy about pointing out its shortcomings. Here are some common points of criticism:
Customer Service - All you need do is glance at QuickBooks' Facebook page or Twitter feed to know lots of users aren't happy with customer service. Long wait times, unhelpful representatives, poor English, lack of follow-through, and calls routed to the wrong department are some of the many complaints.
Outages/Downtime - While QuickBooks Online says that they've maintained 99.95% uptime in 2013, there are a fair number of posts from irate users about downtime. Judging by the company's Twitter feed, they've had outages of 30 minutes or more twice in the past month. Evidently they had a server go down on the Friday before the corporate tax deadline this year, and according to forum posts, some users were not able to access their accounts for most of the day.
Poor Communication - Intuit has some serious communications shortcomings when it comes to product support. During the server outage referenced above, the QuickBooks Online Twitter feed was flooded with posts from users; as time passes they go in tone from: "Is anyone else having problems?" to "This is not acceptable, why won't anyone tell us what's going on?" Intuit did not post any kind of update or response for nearly three hours after the issue was reported.
Unresponsive to Users - Some complain they have reported bugs months ago which still haven't been fixed. There are also people upset over the fact that the mobile version of QuickBooks Online still lacks the functionality of the full software, despite repeated user requests for increased features.
Exports require IE - Several users have complained about the fact that exporting data from QuickBooks Online requires Internet Explorer.
Positive Reviews and Testimonials:
There's also plenty of positive feedback to be found on QuickBooks Online. Intuit gets an A+ from the BBB; the new version of the iPhone app scores 4/5 stars in Apple's App Store, as does the iPad app. The Android app likewise gets 4/5 stars in Google Play.
Here are some of the things customers like:
New Interface - QuickBooks Online's new interface has gotten positive remarks from users who like both the look and the ease of navigation.
Good Accounting - Accounting-savvy users appreciate that QuickBooks operates according to standard accounting principles (dual entry bookkeeping, maintaining an audit trail, etc.).
Saves Time - Users find that the software saves them time and helps keep their finances organized in a way that's easy to understand.
Features:
QuickBooks Online offers a wide selection of features, though many are only available for the higher priced plans. Here's an overview of the software's key features (for more information, click here):
Dashboard - Labeled as Home, the dashboard highlights open and overdue invoices, cash flow, account balances, and important upcoming tasks. Items in need of attention are marked with bright red exclamation icons, a feature I'd have liked more if there was a way to temporarily disable it (when I know an invoice is overdue and have already sent a reminder, it would be nice not to continue to see it blaring red at the very top of my "Need Attention" list day after day). Whether one finds the simple, colorful interface appealing is a matter of taste, but it is certainly easy to take in most important information at a glance. The one feature I really missed here was any ability to see upcoming bills and bills due today. You won't see them til they're already overdue.
Estimates - Create and send quotes, mark them as Pending, Accepted, Rejected, or Closed, and convert them to invoices. The feature is nicely laid out, and it's easy to view estimates by status.
Time Tracking (Plus Only) - QuickBooks Online has a strong time tracking feature. You can enter data from a daily or weekly view; daily entry offers the option to note specific start and end times. Any unbilled hours will appear on your Customers page; you can add them to an invoice with a single mouse click. Or you can adjust settings to automatically compile unbilled hours into invoices and send them at whatever interval you specify.
Invoicing - An overview page instantly alerts you to outstanding and overdue invoices, as well as unbilled expenses. You can filter and sort invoices by nearly any criteria, making it easy to find what you're looking for. Invoice creation is straightforward, with a few nice perks like the ability to record shipping and tracking information and (with Essentials and Plus) to create recurring invoices. Unfortunately, you can't manually mark an invoice as sent, so if you snail mail your invoices, you may want to e-mail them to yourself as well. There are 12 invoice templates available, but 9 of these are the same template with variations in color, and there are few further options for customization. Customers can pay invoices online with Intuit Payments, but no other payment processors. It's worth noting that the credit card processing fee is significantly higher than alternatives such as WePay and Paypal. (3.4% + $0.25 vs. Paypal's 2.9% + $0.30).
Bank Reconciliation - Setting up automatic feeds is easy, but setting up a cash account or uploading statements manually is far from intuitive. Once you have figured out the process, however, it's pretty straightforward. Duplicate detection is excellent, as is the feature for matching transactions, which allows you to accept multiple transaction categorizations in one go rather than having to open each transaction individually. You can also attach receipts to expenses. Note: Like all software offering live bank feeds, QuickBooks partners with Yodlee to obtain the feeds. Yodlee may violate some banks' T&C; consult with your bank to determine whether live bank feeds are a good choice for you.
Accounts Payable (Essentials and Plus Only) - Entering and sorting bills is easy; you can also create purchase orders and convert them to bills (Plus only). Make POs or bills recurring with the click of a mouse, and print checks in either voucher or standard format. When you print a check connected with a bill, that bill is automatically marked as paid.
Reporting - QuickBooks Online Simple Start offers 20+ reports; Essentials offers 40+, and Plus offers 65+. There are some nice options here, including "Company Snapshot," a year-over-year comparison of income and expenses. Users on the Plus plan can create a budget and compare it with their actual spending and income; they can also use class and location tracking to determine the profitability of various projects or aspects of their businesses. Reports can be downloaded as xls files, e-mailed, or printed.
Inventory (Plus Only) - QuickBooks Online has a nice basic inventory management system which allows you to add and edit products, and keep track of items in stock. The system allows you to create subcategories for the purposes of P/L reports, as well as setting a default sale price, purchase price, and description for each item. QuickBooks has no feature for automatically tracking asset depreciation.
Location and Class Tracking (Plus Only) - Allows you to tag transactions, estimates, and hours to a specific location or class, enabling you to track P/L per location, division, or project.
Contacts - View client receivables and payables at a glance. You'll be prompted to create a new contact each time you enter a new name on an invoice; you can also import your existing client list.
Sales Tax - QuickBooks Online has excellent sales tax support; you can set taxes for as many different areas as you like (including combined taxes such as a city and state tax, though compound taxes are not supported). When you add a customer, you can set their default tax rate so it will appear automatically on their invoices.
Tax Forms and Support (Plus Only) - You can prepare and print 1099s. (Note: you will still need the blank forms themselves; QuickBooks only fills in the data.) Alternately, you can e-file for an additional fee, starting at 12.99.
Integrations and Add-Ons:
Quickbooks Online offers over 100 add-ons. Some are Intuit programs; others are third-party software. Some of the most notable are:
Security:
QuickBooks Online uses 128-bit SSL encryption, and their servers are hosted in two Tier 4 data centers protected by physical and electronic safeguards. They conduct routine penetrative testing and external security audits. User data is backed up every few minutes.
For more details on QuickBooks Online's security, click here.
Final Verdict:
For years, QuickBooks has been the default "go-to" software for small business accounting. It didn't get that position by chance; the software offers a lot of useful features, and the online version strikes a great balance between ease of use for non-accountants and good accounting practices for those with a background in bookkeeping. There's no question that this is solid software.
However, there are some problems. Despite the recent overhaul, QuickBooks still doesn't offer full functionality on a mobile platform, and for some businesses this will rule them out. Also, they have a surprising lack of automated, time-saving features (like automated invoice payment reminders to clients, automated receipts/thank you notes, etc.). Their customer service is sub-par, and there have been some concerns about unscheduled downtime. Nonetheless, on the whole the software remains a good option; if you're considering QuickBooks for your business, I'd highly recommend taking it for a test drive.
Merchant Maverick's Rating: (3 out of 5)

Last Updated: November 20th, 2013.
Logo:


About Our Ratings | Leave Your Review | Need Help Choosing?
Overview:
Like many cloud-based accounting solutions, GoDaddy Online Bookkeeping (formerly Outright) traces its origins to a pair of entrepreneurs aggravated with accounting. In 2006, former Intuit employees Kevin Reeth and Ben Curren founded Esomnie, a web application development company. Both became frustrated with the bookkeeping side of the business, and in 2008 they decided to tackle the issue by creating an online accounting program for very small businesses and independent contractors.
Reeth left the company in 2011; Curren remains on board as the CTO. In the summer of 2012, GoDaddy acquired Outright, and in September 2013 they renamed the product GoDaddy Online Bookkeeping. Steven Aldrich, formerly the CEO of Outright, continues to lead the GoDaddy Online Bookkeeping team. The software now has over 350,000 users.
GoDaddy Online Bookkeeping has the distinction of offering a free version of its software - something you don't see often in this market. However, make no mistake: you get what you pay for, and while the free version may be useful to some businesses, it is not in the same league as paid cloud-based accounting software. Even GoDaddy's paid version, which supports basic invoicing and tax functions, is a long way from full-fledged bookkeeping software ... but it's also less than half the price, and that's worth taking into account. In terms of future plans, GoDaddy offers a Feature Requests forum in which they note features in development. However, they provide no timelines, and it seems that a feature can remain in "Planned" status for years. So don't hold your breath on updates.
GoDaddy Online Bookkeeping caters primarily to sole proprietors and online sellers who use sites such as eBay, Etsy, and Amazon. For some, the ability to consolidate accounts all in one place (especially for free) and the help with taxes may make this software worth a look. For a full assessment of its features, continue on to the full review.
Date Established:
2008.
Location:
Sunnyvale, California.
Domain Name(s):
www.outright.com
www.godaddy.com
Pricing:
There are two versions of GoDaddy Online Bookkeeping:
Free - Just what it sounds like. A very basic version of the software, including automatic bank feeds and the ability to gather all your account information in one place. No support for invoicing, taxes, or most accounting functions.
Outright Plus - $9.95/mo. Adds basic invoicing, time tracking, and tax support. As with other online accounting software, payment is month-to-month; there are no contracts and the plan can be cancelled at any time.
Web-Hosted or Locally Installed:
Web-hosted. No downloads or installation required.
Hardware and Software Requirements:
Since GoDaddy Online Bookkeeping is cloud-based software, it is compatible with any OS (Mac, Windows, or Linux), so long as you have internet access. The software can also be run through the browser on any mobile device. There is an iPhone app, but no plans for an Android app until 2014 at the earliest.
Specific Size of Business:
GoDaddy Online Bookkeeping is tailored to very small businesses, primarily sole proprietors and single-person LLCs. It has some features specifically for eBay, Etsy, and Amazon sellers. Multiple users can work within the software simultaneously, but all must share a single login and all will have full access to the account.
Ease of Use:
GoDaddy Online Bookkeeping is very basic software, and for the most part it's quite easy to use. Some aspects of the organization may be problematic for people used to more robust accounting software, but for the eBay or Etsy seller whose prior accounting method was spreadsheets, it will likely be both intuitive and convenient.
Setup - Getting started is simple. When you open an account, you'll be given the option to start by linking your financial accounts; after that you can opt to take a guided tour with sample data or start exploring the site on your own.
Organization - With so few features, organization hardly comes into play. Tabs at the top of the screen direct you to Overview, Income, Expenses, Reports, and Manage, which all take you to screens which handle pretty much what you'd expect. There's also a tab for Taxes, which directs you to a plug for the paid version of the software. The paid version adds functionality to this tab, and adds tabs for Invoices and Time. The interface is very simple and does the job, though it lacks aesthetic appeal and omits some features I would really have liked to see (an Accounts tab, for instance).
Instructions and Guidance - For the most part, I found Outright easily navigable without instructions. When I did use Help (easily accessible via links at the top and bottom of each page), it was usually to check whether I'd missed any functions as I explored the software. I hadn't. What you see is what you get. The Help button directs you to GoDaddy Customer Care, which includes options to search the company's article database, submit a support request, or chat with a customer service representative. The articles I read were informative, and it never took me long to find what I was looking for.
Problems - The main problem here is lack of functionality and some design flaws. A few examples:

Invoice Status - If you save an invoice as a draft, then e-mail it to your client, it will not automatically show up as "sent." It will remain in draft status. You have to go back into the invoice and mark it as sent. Poor design, with the potential for a lot of confusion.
Duplicate Transactions - GoDaddy in no way matches transactions. That means if you link both your eBay account and the credit card you use to pay seller fees, you're going to see two separate fee transactions, and there's no way to link them. You'll have to go in manually, look for duplicate records, and delete one. So much for all the time you saved with automatic imports.
CSV Hassles - The most rigid reformatting I've seen required for csv uploads. You can avoid this if you obtain statements in qfx format or use bank feeds.
Customer Service and Support:
Customer support is available Monday through Friday from 9am-5pm PST. In my experience, representatives were pleasant and helpful, with response times generally between 1-2 hours during business hours. The one time I pointed out a bug, it was fixed within 12 hours. Here are the support resources GoDaddy Online Bookkeeping offers:
E-mail - Contact GoDaddy Online Bookkeeping at support@outright.com.
Online Form - You can get in touch with GoDaddy Online Bookkeeping via their online form here.
Chat - Reach a customer service representative immediately using the chat feature in the Customer Care section. If all representatives are busy, you'll be redirected to the online contact form.
Social Media - The Facebook group "Outrighteous" contains information on upcoming webinars as well as providing a discussion forum for users of the software. GoDaddy representatives usually respond to questions from group members within 1-2 days. They also maintain an active Twitter feed.
Online Help Center - GoDaddy Online Bookkeeping's Knowledge Base offers a variety of articles, as well as some tutorial videos. In my experience, it was easy to find what I was looking for; articles were informative and to-the-point.
Webinars - Upcoming webinars are listed here. Past webinars can be viewed on the company's YouTube Channel.
Community Forums - Discuss problems and solutions with other GoDaddy Online Bookkeeping users here. Includes a section for feature requests.
Negative Reviews and Complaints:
There are a lot of reviews available on GoDaddy Online Bookkeeping, both negative and positive. GoDaddy as a whole has 115 complaints on RipOffReport.com, mostly specific to its hosting services. Some of the most common complaints for GoDaddy Online Bookkeeping include:
GoDaddy Business Practices - Many Outright users were unhappy with the GoDaddy takeover. Customers who had previously used a free version of the software were told they would have to pay in order to access data they already had stored on the site. Additionally, GoDaddy has a history of controversial ethics and ads. Some users left Outright when the acquisition was announced.
Inaccuracies - A few users have said that the numbers in the software are not always accurate.
Not Enough Features - Some users feel that the free version lacks the features to be really useful, and the paid version is not worth the cost for what it offers.
Poor Communication - One of the most notable incidents concerns the software's promised Android app ... a feature which has been listed as "planned" for over two years, over which time Outright has consistently promised it's in the works. As of now, GoDaddy says they won't start development til 2014 at earliest.
Positive Reviews and Testimonials:
GoDaddy scores an A+ on the BBB website, and reviews on GoDaddy Online Bookkeeping are mostly positive. The company highlights some of the most glowing on its testimonials page, as well as providing a reviews page where users can rank the software. It has 3/5 stars on Google Apps Marketplace, and its iPhone app gets 4/5 stars in the Apple App Store. Some common points of praise:
Ease of Use - The most frequent comment I saw. The software is straightforward and easy to use for eBay and Etsy sellers unfamiliar with accounting.
Saves Tax Headaches - Many users find the software greatly simplifies the complexities of dealing with the year end, sales tax, and estimated taxes.
Time Saving - Customers like having all their accounts linked in one place.
Here's what a few people are saying:
Thanks to Outright, I was able to prepare my 2011 taxes in less than half the time it usually takes me. Outright makes dealing with numbers so much easier - leaving me more time to create. - Melody York, Hope of My Heart Designs
Seriously, this is a personal assistant without the full time salary...I am blown away by the insight it has given me to my own business and it is a tool I use every single day. - Shaun, First Rank Marketing
Features:
GoDaddy Online Bookkeeping is very basic bookkeeping software, and lacks a lot of the functions of most cloud-based accounting solutions. Here are some of the software's key features (for more details, click here):
Overview - A dashboard of cash flow and accounts, including notifications of new sales and uncategorized expenses for the week. It's easy to rearrange select elements to customize your layout. The paid version also includes tracking for estimated taxes, hours, and overdue invoices. No display for upcoming invoices/bills.
Time Tracking (Paid Version Only) - You can record daily entries for hours worked, rate, client, and whether such hours are billable. However, there is no way to link times to specific projects. Billing tracked time is easy; when you create an invoice for a client for whom there are unbilled hours, you'll be asked whether you wish to add those hours to the invoice.
Invoicing (Paid Version Only) - Basic, but pretty straightforward. Paypal and Stripe integrations support online payment options for your clients, and you can set automatic payment reminders and receipts, as well as notifications when invoices are opened, overdue, and paid. It's easy to link payments to bank statement entries (though this must be done from the invoice page, not the bank account). There is no support for recurring invoices. There are 12 invoice templates to choose from; unfortunately, there is no feature to allow for the creation of custom invoices.
Bank Reconciliation - Very weak. Unlike most cloud-based accounting programs, GoDaddy doesn't allow you to create an account unless you upload a statement or set up bank feeds. That means no cash accounts, petty or otherwise. There's also no support for matching transactions; if you manually record a transaction and later download a statement which includes that transaction, you'll need to delete the duplicate. Same for transfers and credit card payments - these will all show up in duplicate. Automatic feeds and transaction categorization are really the only strength of this feature. Note: Like all software offering automatic bank feeds, GoDaddy partners with Yodlee to obtain the feeds. Yodlee may violate some banks' T&C; consult with your bank to determine whether live bank feeds are a good choice for you.
Expenses - While you can enter expenses and mileage, there is really no Accounts Payable area. You cannot enter upcoming (unpaid) bills and track them, nor view overdue bills, nor create recurring bills.
Reporting - GoDaddy Online Bookkeeping offers only 6 reports, and standard accounting reports such as A/R, A/P, and balance sheet are notably absent. The reports provided are Profit/Loss, Sales By State, Types of Income, Top Customers, Top Venders, and Your Spending. All can be downloaded in csv format. The paid version adds Invoice Status, Invoice Payments, Invoiced Expenses, and Timesheet.
Contacts - GoDaddy Online Bookkeeping creates a very basic list of contacts from imported bank and credit card statements. The paid version adds a client list created from invoices. You cannot import an existing client list.
Taxes (Paid Version Only) - This is, perhaps, GoDaddy's strongest feature. The software will compile a Schedule C worksheet from your transactions (complete with option to print); it also calculates a reasonably conservative value for your estimated taxes due for each quarter. In addition, you can view sales tax collected and owed.
Integrations and Add-Ons:
GoDaddy Online Bookkeeping offers 8 integrations. They are as follows:
Security:
GoDaddy Online Bookkeeping uses 128-bit SSL encryption, and their servers are protected by both physical and electronic safeguards.
User data is backed up nightly to an off-site location.
For more details on GoDaddy Online Bookkeeping's security, click here.
Final Verdict:
GoDaddy Online Bookkeeping's price tag is appealing ... but it's not a complete small business accounting solution, and it's not intended to be. It's geared primarily toward Etsy and eBay sellers, and it might be helpful for some people in this market. But with no inventory support, no accounts payable, and no method for matching duplicate transactions, its utility is limited.
The estimated tax calculation is a nice perk, but not enough to justify the subscription cost to me. That is, however, a judgement call; if you hate dealing with taxes, it might be worth $120/year to you to deal with them less. And if you're currently doing all your bookkeeping using spreadsheets, the free version might be worth a look; it could be better than your current solution, and you can't argue with the price. For those looking for full accounting software, however, I'd recommend giving GoDaddy a pass.
Merchant Maverick's Rating: (2 out of 5)


Last Updated: November 20th, 2013.
Logo:


About Our Ratings | Leave Your Review | Need Help Choosing?
Overview:
I wanted to like LessAccounting. The site has a fun and friendly feel, epitomized by the amusing slogan "All small business accounting software sucks, we just suck the least." Unfortunately, that sense of humor may by one of LessAccounting's strongest attributes. The name is apropos in a way the founders probably didn't intend ... it does indeed provide less accounting capability than many competitors. Also less convenience, less support, and less money in your pocket.
In 2006, designer Allen Branch and developer Steve Bristol founded LessEverything, a consulting company which created web apps. LessAccounting, launched in 2007, was their first product, and rapidly expanded to become the primary focus of their business. The company now consists of a ten-person team, and LessAccounting has thousands of users.
LessAccounting aims for simplicity, with the goal of taking the headaches out of bookkeeping. The software includes basic accounting functions, but little in the way of extras. In the works is a client invoice portal and integration with TradeGecko for inventory management.
LessAccounting has some interesting ideas, and the company's philosophy is appealing. But between lack of functions, navigation issues, and price, there are better options out there. For the details, read on.
Date Established:
2006.
Location:
Jacksonville, Florida.
Domain Name(s):
www.lessaccounting.com
www.lesseverything.com
Pricing:
LessAccounting offers a 14-day free trial which requires a credit card. If you don't cancel by the end of the trial period, your plan will automatically renew. There's a single pricing plan: $34/month for full access to the service. As with other online accounting software, payment is month-to-month; there are no contracts and the plan can be cancelled at any time.
As of the time of this review, if you watch LessAccounting's 90-Second Overview and follow those instructions to sign up, you'll get two free months of service. They also have an affiliate program.
Web-Hosted or Locally Installed:
Web-hosted. No downloads or installation required.
Hardware and Software Requirements:
Since LessAccounting is cloud-based software, it is compatible with any OS (Mac, Windows, or Linux), so long as you have internet access. LessAccounting has an iPhone app, and can also be run through the browser on any mobile device.
Specific Size of Business:
LessAccounting focuses on small businesses and entrepreneurs. While the software does allow for unlimited additional users, it has limited user permission settings. Either an employee has access to your whole account, or all they can do is enter invoices and record mileage.
Ease of Use:
LessAccounting is, on the whole, easy to figure out. Most of the time the layout makes sense. However, there are exceptions ... enough so that I found myself pretty frustrated with the software after a couple hours.
Setup - Very simple to get started. You'll go through a series of about six pages, each requesting information that will help you set up your account. Most steps (such as inviting additional users) can be skipped if you want to wait for later. Help videos appear on several pages. I'm not a fan of the videos; most gave me no information I couldn't easily see on my own, and for conveying small amounts of information, I'll take unobtrusive text boxes any time.
Organization - It's generally easy to find your way around. Tabs at the top direct you to Dashboard, Transactions, Invoicing, Reporting, Settings, and Contacts. Navigation is a little clunky in places, and the interface lacks visual appeal; it's simple but not elegant. Some aspects of the layout struck me as problematic. The placement of mileage entry under Reports is a bit mystifying, and there are a lot of little inefficiencies (examples detailed below).
Instructions and Guidance - Oy. The good news: you won't need them most of the time. The software really is pretty easy to figure out. The bad news: when you do, be prepared to spend some serious time pulling your hair out. The Knowledge Base is extremely limited; you'll become intimately acquainted with the term "No search results found." Searches for "invoice template," "currency," "mileage," and "user permissions" all came up blank. (As it turns out, they do have an article on "Member Permissions" ... but searching for "user" ruled that out.) I'd estimate that 70% of my searches got nothing.
Problems - As evidenced above, there are a lot of minor problems, and they all add up. Some examples:

Inefficiency - Lots of little aggravations here. Clicking "send invoice" will return you to the "edit invoice" page; it'll take another click to get out of that. At one point I had to back up through three different screens just to get to a point where I could access the basic navigation tabs at the top of the screen. There's also no option to categorize more than one transaction at a time, and automated matching only works for future transactions. So if you upload a statement with 5 purchases from a new vender, you will have to categorize each of them individually. On separate pages. Just a lot of ways the navigation could be smoother and faster.
Glitches - The floating help tab sometimes fails to load. When it does load, occasionally the pop-up box displays wrong, making it impossible to use. The drop-down box for currency selection on invoices is currently unreadable due to a display issue (issue on at least 3 major browsers). And there's a problem in the way payments register for foreign currency invoices. I ended up wondering whether anyone has really tested/troubleshot this software.
Design - There are a lot of places where the design could stand improvement. For instance, the dashboard (in addition to being poorly laid out) has no way to see when bills are due. Are they overdue? Due today? In two months? Who knows. They're all clumped together in one sum total on the dashboard. You'll need to visit the Transactions tab to figure out if you have anything that needs to be paid right away. Granted, that's just one extra step ... but for software which promises ease of use, there seem to be a lot of extra steps.
Customer Service and Support:
Customer service is available Monday - Friday, 9am - 6pm EST. In my experience they often responded to messages in 20-40 minutes, but sometimes took up to 24 hours. While their support representative was very friendly, she was not always helpful. This is one such exchange:
How often is customer data backed up (on or off-site locations)?
We do regular back ups so that you don't have to.
Worse, 2 weeks after I reported a bug in the software which renders one function nearly unusable, there is still no fix, nor a timeline for one. Nor have I heard an update in 12 days.
Here are the support resources LessAccounting offers:
E-mail - Contact LessAccounting at support@lessaccounting.com.
Online Form - Get in touch using LessAccounting's contact form (accessible by clicking "Support" floating tab at the bottom of each page).
Social Media - While LessAccounting has an active Facebook page, they use it primarily for posting announcements and potentially helpful resources, rather than as a forum for customer questions. They maintain an active Twitter feed and respond promptly to inquiries there.
Online Help Center - LessAccounting has a Knowledge Base comprised of 65 articles, some of which are essentially duplicates. (There are separate articles for "Track Unpaid Bills" and "Track My Upcoming Bills," for instance.) Most are pretty basic, and there's not a lot there; I usually ended up having to contact support.
Negative Reviews and Complaints:
I scoured the net for user reviews of LessAccounting - negative or positive - and came up blank. The only comments are those on the iPhone app, which ranks 2/5 stars in Apple's App Store. So here's my own evaluation of the weak points of this software:
iPhone App - The one comment customers are routinely posting. The app allows users to enter expenses, but does not support anything further. Many would like to see invoice capabilities and more of the functions of the full-fledged software.
Inefficiency - As discussed under Ease of Use, the software could be a lot more efficient. One or two extra mouse clicks to accomplish a task may not seem like much, but it gets aggravating after a time.
Good ideas ... poor execution - A good example is the ability to send a quick thank you message and receipt with the click of a mouse when you record a payment on an invoice. It's a great idea! However, here's the message your client will receive:


Hi attached you'll find the receipt for the payment you made to Invoice: 30

The poor grammar may not bother everyone, but I'd be too embarrassed to send that to my clients. And no, you can't edit that default message.

Price - The price is significantly higher than competing products that offer a similar (or better) feature set.
Positive Reviews and Testimonials:
As mentioned above, there's just not a lot out there in terms of user reviews for LessAccounting. The company offers 4 testimonials on its site. Here are some of the positive attributes of the software:
Simplicity - Performing basic bookkeeping tasks is easy, especially in comparison to much locally installed accounting software.
Tags - The ability to tag invoices and expenses allows you to look at P/L by project, product, or any other criteria you wish to sort by.
Language and Tone - The language used throughout the software is free of accounting jargon. Not only is it easy to understand; there's also an underlying sense of fun which makes much of it enjoyable to read. This applies to the articles and guides on the company's blog as well.
Here are some quotes from the company's testimonials:
If numbers are my Kryptonite, LessAccounting is the sun that gives me my super powers. - Chad Wright, photographer
The interface is slick and intuitive, and the features make it very easy for us to keep up with the normally mundane task of bookkeeping. - Zak Normandin, founder of Little Duck Organics
Features:
LessAccounting has fewer features than I'd expect at this price point. Here's an overview (for more details, click here):
Dashboard - LessAccounting's dashboard is problematic. The only thing you'll see on your screen when you open the dashboard is a breakdown of your expenses which looks a bit like a colorful Death Star. Interesting? Sure, but not what I want a dashboard for. You have to scroll down to find cash flow and balance info, and even further down to find important tasks like overdue invoices and upcoming bills.
Estimates - You can provide quotes to potential clients with LessAccounting's Proposal feature. It's easy to create estimates and convert them to invoices.
Invoicing - You can create and keep track of invoices; the feature includes support for recurring invoices, tagging invoices to specific projects or products, and accepting online payments. If you bill for the same products or services routinely, you'll be pleased to see that when you enter the first few letters of a product you've previously entered on an invoice, a suggestion box will drop down with the previously listed product. You can also star invoices needing attention and leave notes on them for other users. Design options are limited to a single template; you can neither make adjustments to the layout nor code your own. You can change the field names and add custom headers and footers, but that's the extent of it.
Bank Reconciliation - You can use live bank feeds or manually download account data. Great duplicate detection and resolution, and you can attach receipts to expenses or tag them to associate them with a specific project. However, to manually mark transactions as reconciled you have to go through the Reports tab and run a bank statement reconciliation from there. Makes managing a cash account a bit of a pain. Note: Like all software offering live bank feeds, LessAccounting partners with Yodlee to obtain the feeds. Yodlee may violate some banks' T&C; consult with your bank to determine whether live bank feeds are a good choice for you.
Accounts Payable - You can enter paid bills and upcoming expenses, tagging them to specific projects as needed. It's easy to filter for unpaid bills, though there's no feature on the Transactions page to draw overdue bills to your attention.
Reporting - LessAccounting provides 13 reports ... of a sort. The word is a bit of a misnomer. Their "Chart of Accounts" includes expenses only - no assets. The A/R report just lists invoices; it's the same as the list on the invoices page. They're not aged; there's no summary - and it includes closed/paid balances! Same problem with A/P. Nearly all reports can be downloaded in csv format. You can enter and track mileage here as well.
Contacts - A very basic address book. You'll be prompted to create a contact entry each time you enter a new name on an invoice; you can also import your existing client list.
Sales Tax - Setting up sales tax is easy; you can set as many tax rates as you like, and you can apply multiple taxes to a single item, though compound taxes are not supported.
Multi-Currency - Technically, LessAccounting supports invoicing in multiple currencies. However, until they fix the current glitch, you may not be able to view the currency selection you want. They don't handle exchange rates at all, and they appear to have another bug in the system in terms of the way foreign currency payments apply to invoices.
Integrations and Add-Ons:
LessAccounting offers 9 integrations and add-ons. Some of the most notable are:
Security:
LessAccounting uses SSL encryption, and their servers are hosted in a secure data center. User data is backed up to offsite facilities once per day.
Final Verdict:
LessAccounting has friendly language and a few nice features ... but between navigation inefficiency, glitches, lack of support resources, and price, I can't recommend it. Nearly every positive point, whether a feature or general ease of use, has been done better by some of the competition. And discovering 3 bugs (2 of which seriously affect functionality) in a few hours of routine testing does not boost my confidence.
The software has potential, but I'd have to see a lot of changes before I'd consider recommending it as an accounting solution for any business. The fact that their free trial requires a credit card is also a bit of a warning sign; most cloud-based accounting programs allow you to try them out without providing billing information. To me, that says LessAccounting lacks the confidence in their product to trust you to voluntarily sign up at the end of the trial ... and perhaps simply hopes you'll forget to cancel.
Merchant Maverick's Rating: (3 out of 5)

Last Updated: November 20th, 2013.
Logo:


About Our Ratings | Leave Your Review | Need Help Choosing?
Overview:
In the summer of 2008, Tim Fouracre was working as an analyst with Arbuthnot Securities and spending his spare time building a basic online accounting system. He chatted about his program with Paul Maunders (co-founder of Fubra), who had recently built a simple invoicing system. A discussion about sharing code quickly escalated into a proposal for a joint venture; within a month Tim left Arbuthnot and launched Clear Books, with Fubra as a co-founder.
Over the past five years, the company has grown to include 19 employees and serve 5000 users. In 2012, Fouracre won the Best Young Entrepreneur Award in the inaugural Hammersmith and Fulham Brilliant Business Awards. Just recently, Clear Books launched a crowdfunding initiative, selling shares of the company to users and businesses rather than following the traditional venture capital investment model. The project raised over £800,000.
Clear Books offers a nice layout and good feature selection, and they have a couple neat invoicing and quote features which most cloud-based accounting solutions lack. The biggest problem for US users will likely be the fact that the software is very UK-centered. 97% of Clear Books users reside in the UK, and it's clear that that's where the company's focus lies. In the works is Clear Books Pro, a cloud-based program targeted at professional accountants.
With a "by the little guys, for the little guys" philosophy, Clear Books offers simplified accounting for small businesses. I'd encourage charities to take a look, as they offer a generous "Micro" plan which is the best value for money I've seen in this kind of software. For most other US users, however, you can probably find better software at this price. If you're considering Clear Books as an accounting solution for your business, read on.
Date Established:
2008.
Location:
London, UK.
Domain Name(s):
www.clearbooks.co.uk/
www.clearbooksplc.com/
Pricing:
You can try the full version of Clear Books free for 30 days, no credit card required. After the trial, Clear Books offers 3 pricing tiers. There are no contracts; you pay monthly and you can cancel the service at any time. Unlike its competitors, Clear Books charges VAT to all users, including users outside the UK.
Micro: £9/month (£10.8 inc. VAT). - Limited to sole traders, charities, and small community groups, this subscription includes unlimited transactions, invoices, and bills. Adding auto-feeds from banks will cost an additional £5/month (£6 inc. VAT). Save 10% with a yearly subscription (£97.20/year, £116.64 inc. VAT).
Expansion: £19/month (£22.8 inc. VAT). - Suitable for most small businesses, this subscription adds VAT reporting to the features offered under the Micro plan. Adding auto-feeds from banks will cost an additional £5/month (£6 inc. VAT). Save 10% with a yearly subscription (£205.20/year, £246.24 inc. VAT).
Connect: £39/month (£46.8 inc. VAT). - Similar to the Expansion subscription, but adds automatic bank feeds and Priority support (includes telephone support and puts your e-mails at the head of the queue). Save 10% with a yearly subscription (£421.20/year, £505.44 inc. VAT).
Clear Books also offers an affiliate program, whereby you can receive a 5% monthly discount on the service for every person you refer.
Web-Hosted or Locally Installed:
Web-hosted. No downloads or installation required.
Hardware and Software Requirements:
Since Clear Books is cloud-based software, it is compatible with any OS (Mac, Windows, or Linux) so long as you have internet access. There is an iPhone app, and Clear Books can also be run through the browser on any mobile device.
Specific Size of Business:
Clear Books is primarily geared toward small businesses. You can grant access to an unlimited number of users, both within and outside of your company. Clear Books settings allow you to customize each user's level of access, with a great deal of options as to what is visible to whom.
Ease of Use:
Clear Books is generally intuitive and simple to use. The interface is easily navigable, and while a couple things required more clicking around than I'd like, this was never more than a minor annoyance.
Setup - There really isn't one. Sign up for an account, and you're good to go. The advantage is that you can get started immediately, anywhere you like. The disadvantage is that there's no step-by-step process to follow, so you'll need to find your own way around. Settings is a good place to start.
Organization - Clear Books is well laid out, with functions sensibly organized. There are tabs marked Home, Money, Sales, Purchases, Reports, Tools, and Settings, each with sub-menus. One of the first places you'll want to go is "Toggle Features" under Settings; here you can decide which of several optional features (for instance, time tracking and expenses) you want to enable. A nice means of keeping the interface clear of features you don't really need. The look is clean and simple; though it's not a stunning interface, it does the job well. Probably could have done with consolidating a few tabs, though; more on that under customer complaints.
Instructions and Guidance - The good news is that you won't need instructions for most functions in the software. The bad news comes when you do. Because, while there is a "Need Help?" link at the upper right of every page, and while it will often display help articles relevant to that page, the help pages themselves have no search function. The articles are sometimes helpful; I'd say about 60% of the time I found my answers there. The other 40%, I had to contact support.
Problems - Overall I found the software well organized and easy to use. But there were a few aspects I found problematic:

Search Function in Help - The only worse gaffe than having a terrible search function for your help pages is not having one at all. I scoured the site and finally contacted support, convinced I must be missing something. Nope. You want help, you're going to have to look through their dozens of articles manually and try to figure out where to find the one that's relevant. While they're organized reasonably well, it's still a chore.
Very UK-Oriented - Date format can't be changed to MM/DD/YYYY. On invoices or anywhere else. Wouldn't be a deal-breaker for me, but it is a little annoying that you can't format the date based on your customer's location. Also, all references to taxes are labeled VAT. Some you can relabel, some you can't.
Mouseover Tabs - The tabs at the top of the page all lead to drop-down boxes when you mouse over them. There's also a bar directly underneath those tabs which has a number of options to select from. The problem: when you're trying to click a link on the bar, it's very easy to overshoot a little and mouse over a tab. That displays a drop-down menu which hides the link you were going for in the first place. I did this probably 20 times in the time I was testing the software; not enough to make me tear my hair out, but enough to make me start seriously thinking there's got to be a better design.
Support Tickets - Clear Books may provide support, but the process of getting support makes it feel like they really don't want to. They've said they're moving away from the e-mail method of contact, focusing on support tickets. Getting a support ticket open requires clicking 5 links, as well as scrolling past "Does this answer your question?" blurbs multiple times.
Customer Service and Support:
Customer support is available on weekdays from 7am - 10pm BST (UK time), with limited support on weekends. In my experience, response times generally varied from a few minutes to a day, with one of my inquiries going unanswered for a week. Support representatives were polite and generally knowledgeable, but I didn't always get my questions answered directly on the first go. Here are the support resources Clear Books offers:
Support Tickets - Support Tickets can be created and monitored from within your account. If you click "Need Help?" on any page, you'll get a list of relevant FAQs as well as an "Ask a Question" option which you can use to open a ticket. This is Clear Books' preferred support method.
Phone - Up to 6 hours of phone support per year are available free to users on the Connect plan. For all other users, it costs a whopping £240 a year for the same. Available 9am-5pm BST on weekdays.
E-mail - Contact Clear Books at support@clearbooks.co.uk
Live Chat - Available 9am-5pm BST, and only during the 30-day trial period.
Social Media - Clear Books generally responds to questions on their Facebook page within 24-36 hours at most. They also maintain a fairly active Twitter feed.
Online Help Center - Clear Books offers a variety of Support Guides which provide step-by-step instructions for using the software. There is also a FAQ section.
Videos - Clear Books has a YouTube channel with several tutorial videos.
Community Forums - Post problems and suggest ideas here. Not terribly active, but consistently monitored by Clear Books staff.
User Guide - Downloadable user guide can be found here.
Training - Classroom and one-on-one phone training is available at additional cost.
Negative Reviews and Complaints:
Clear Books is a small company, and there's not a lot out there in terms of reviews. Most users appear to be happy with the software; the points of complaint I found were as follows:
Inefficiencies in Organization - While users tend to like Clear Books's organization on the whole, there are several complaints about minor layout issues. For instance, Clear Books has a lot of tabs. It sorts sales forms and bills into separate tabs for draft, unapproved, and approved. Some users would like to see these consolidated so they could view their information more quickly.
Weak Banking Feature - The system of matching transactions could stand improvement, especially in comparison to the competition. When you need to reconcile a transaction from a downloaded statement, you must specify the customer before you can make a match. If you don't remember offhand who the customer was, it will be a multi-step process.
Customer Service - A few posts on the company's Facebook page complained about ignored e-mails and problems which had not been resolved after several days (in one case over a week). Clear Books seemed quick to respond to such criticism, always offering an apology and sometimes a free month of service.
Positive Reviews and Testimonials:
Apart from the testimonials on their case studies page, there are not a whole lot of reviews to be found on Clear Books. The app has received 4/5 stars in Google Apps Marketplace. Here are some of the most common comments from customers:
Ease of Use - Many have praised the software for its ease of use relative to QuickBooks, and a few say its ease of use surpasses anything else on the market.
Phone Customer Service - While phone service comes at a premium, those who pay for it agree that it is of exceptional quality.
API - The API is lauded as convenient and time-saving.
Here's what a few people are saying:
I no longer dread doing the accounts! Not only that but by being able to clearly see what money is where, what we owe, who owes us, etc etc it has allowed me to better understand how my business is working. - Plunge Productions
For web based accounting software there is no comparison. - Stuart Wyeth, Marble Construction Limited
Features:
Clear Books offers some fabulous features, many of which can be toggled on/off under Settings. Here are some of Clear Books' key features (for a tour, click here):
Dashboard - An overview of accounts, highlighting unpaid invoices and bills. Layout's pretty basic, but covers the important features. Neither the best nor worst dashboard I've seen.
Estimates - A great tool for providing quotes to potential clients. It's easy to generate estimates, mark them as approved, and convert them to invoices. Better yet, you can tag estimates as e-mailed, mailed by post, or hand-delivered to a customer. It's easy to glance at your list of quotes and see what's been delivered and how. An unusual and welcome bonus.
Time Tracking - You can save timesheets, either entering hours manually or using the software's timer. Produce invoices for the time with the click of a button; employees can enter their own time and you can approve and bill it. Unfortunately, there's no way to record start and end times, just the total. Also, there's no way to filter employees' time sheets from each other; everyone sees everyone else's hours.
Invoicing - Invoicing itself is simple, and very nicely organized. As with quotes, you can indicate the method of delivery. Invoices can be saved as drafts for approval, and the software can handle automated payment reminders as well as recurring invoices (though it requires you to specify a number of recurrences; I'd have liked to see an option for "until canceled"). You can include an online payment option, though it's impossible to include both a "Pay with Paypal" button and a traditional "Pay by Check" payment slip. Regarding design, there are lots of templates to choose from. You can also customize your own; basic options are available to anyone, and if you know CSS you can code whatever you'd like. Or you can have Clear Books create a custom invoice to your specifications (contact them for pricing).
Bank Reconciliation - Matching imported transactions to invoices and bills is straightforward, and assigning transaction codes and rules for categorizing transactions is simple and intuitive. Unfortunately, Clear Books lacks duplicate transaction detection; if you accidentally download some transactions twice, it will record the identical transactions without alerting you to the potential problem. Live bank feeds are available; like all software offering live bank feeds, Clear Books partners with Yodlee to obtain the feeds. Yodlee may violate some banks' T&C; consult with your bank to determine whether live bank feeds are a good choice for you.
Accounts Payable - Straightforward bill entry, with the ability to link expenses to specific projects. Very helpful if you want to track project-based profit/loss. Also supports recurring bills and the creation of purchase orders. Easy to see unpaid bills - and how late any overdue ones are - at a glance.
Reporting - Clear Books has a strong reporting feature, with 25 reports offered and the ability to download most in either csv or pdf formats. They also offer a "Management Report" which combines several reports in a single pdf to give you an overview of your business. Note: there is no tax support for US users. You can see how much sales tax you've collected, but that's as far as it goes. Fixed asset depreciation can be automatically tracked based on the figures you specify.
Expense Reports - Employees can enter their expense reports and receipts into the system. They can also enter mileage. (Note: employees will be able to see other employees' expense totals.) Review and approve expenses, which will then show up in your list of bills to be paid.
Inventory - Clear Books has a "Stock" area for basic inventory management. It can be found under the Tools tab. Once you set up your inventory list, stock quantities will be tracked automatically based on your invoices. The feature is well-designed and easy to use.
Contacts - View client receivables and payables at a glance. You can create new contacts as you invoice them, or import your existing client list.
Sales Tax - Clear Books enables you to set a default sales tax rate for goods; however, the software was developed for the British tax system and you'll consistently need to use VAT settings and terminology. Also, you can only add one tax per invoice. If you need to add in both state and county tax, you'll need to enter an item line for the county tax and calculate it manually.
Multi-Currency - If you do business internationally, multi-currency support will be a crucial feature. Exchange rates are updated once a day; you can invoice in any currency. Clear Books also supports multi-currency bank accounts.
Integrations and Add-Ons:
Clear Books offers 20 integrations and add-ons. Some of the most notable are:
Security:
Clear Books uses SSL encryption, and hosts their servers with Fubra Limited, in their Tier 3 Woking Datacentre (with backup servers in their Tier 2 Aldershot Datacentre). Electronic and physical safeguards prevent unauthorized access, and Clear Books runs external security audits and penetration tests.
Customer data is backed up seven times a day and stored in off-site locations.
Final Verdict:
Clear Books has some good features, but on the whole I didn't see anything outstanding enough to justify its price point, which is significantly higher than those of its competitors. I would highly recommend charities take a look; at the Micro pricing level, this may be the best deal around in terms of cloud-based accounting software. For other US users, however, there are probably better options.
Strong points include a great feature selection and overall ease of use, but you can find the same with Xero and FreeAgent, and they both offer better customer service, as well as having more of a US user base. If you do want to try out Clear Books, make sure you take advantage of their trial period to thoroughly test out the features you'll be using and be certain that they support everything you'll need for a US-based business.