Featured Credit Card Processors

(*no cancellation fee)

Rated 5-Stars

Read
Review
Visit Site
Rated 5-Stars

Read
Review
Visit Site
Rated 4.5-Stars

Read
Review
Visit Site
Rated 4.5-Stars

Read
Review
Visit Site
Rated 4-Stars

Read
Review
Visit Site
---
---
---
---
---
---
We've decided to give the Merchant Maverick website a revamp, and along with that we're freshening up our logo as well. We'd love to get your opinion on which logo you prefer.
Original Logo

New Logo

Please leave your answer below:
Things are going well with our current reviews, so we've decided to expand into other categories. We wanted to get your input on what types of reviews we should tackle next. Let us know in the survey below. Thanks!
Merchant Maverick's Rating: (4.5 out of 5)


Last Updated: March 9th, 2014.
Logo: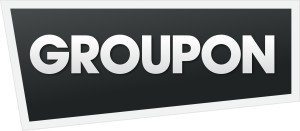 About Our Ratings | Leave Your Review | Need Help Choosing?
Overview:
With rates of 1.8% + $0.15 for swipes, 2.3% + $0.15 for keyed and no non-qualified fees or monthly fees, I can't imagine why this services isn't getting more attention. Even if just as mobile processor, you'd think rates like that would make Groupon a contender in this highly competitive marketplace where 0.1% can make all the difference to frugal, rate-obsessed merchants. They beat the industry standard of 2.75% for swipes by quite a margin. But most of the information floating around about Groupon's payment processing is sketchy at best, if not completely outdated. So I decided to bite the bullet and just sign up for the darn service. Even if it costs a few bucks for the card reader, I just had to know what was the deal with Groupon Payments.
First, a little history. In March 2012, the daily deals giant Groupon acquired the merchant services marketplace Fee Fighters. Back before the buyout Fee Fighters provided an exceptional comparison-shopping tool, allowing merchants to view processing rates and fees in true apples-to-apples terms. In May 2012, Groupon acquired Breadcrumb, an up and coming iPad POS system. Finally, in September of the same year, Groupon Payments was launched from the Fee Fighters site. At some point in early 2013, Groupon launched the Breadcrumb Payments brand as another name for Groupon Payments.
Groupon Payments, Fee Fighters by Groupon, Breadcrumb Payments and Breadcrumb by Groupon have become more or less interchangeable brand names. The Fee Fighters/Groupon Payments site is really just a shell that funnels visitors to Breadcrumb Payments. To avoid confusion with the Breadcrumb POS system, I'm going to refer to the payments service as Groupon Payments – although the brand Breadcrumb Payments is poised to replace it entirely.
I should note at this point that Groupon is a Payments Service Provider, not a traditional merchant account provider. To learn more about what this means, check out this article.
It's kind of annoying that the Groupon Payments site requires you to have a sales call even if you just want to use their mobile processing app. If you really just want to use the mobile app, there's no need to go through this arduous sales call experience. I found a backdoor through the Breadcrumb site that gives you access to the Groupon Merchant app. Yes, you'll have to sign up, but won't have to provide your bank info or pay for the card reader if you just want to check out the app.
After my comprehensive assessment of this service, I found a few glitches and holes, but overall I'm impressed. If Groupon can add a little more functionality to their smartphone app and make Breadcrumb available for Android devices, I'd love it even more. But as it stands they offer absolutely amazing rates with good quality features and service. I'm giving them a very solid 4.5 stars in the aggregator category of merchant accounts. They seem to be doing a really good job and supplying a fairly unique service.
Check out the full review below for more information, and please comment with you thoughts!
Date Established:
2012.
Location:
Chicago, Illinois.
Domain Name(s):
Products and Services:
Credit card processing: Groupon and Breadcrumb won't actually set you up with a merchant account. They act as a sort of proxy, aggregating merchants under one umbrella account, which is provided through their acquiring bank Wells Fargo. To learn more about what this means, check out this article.
iPad POS system: Called Breadcrumb, this POS system is the flagship of the whole Groupon Payments business. We reviewed it in detail here. Amazingly, the basic version of this app is completely free of charge! That's a pretty amazing bonus for a small business on a budget. Don't confuse the Breadcrumb app with the Breadcrumb Payments service. You can use Breadcrumb Payments without the Breadcrumb app. The app is offered under the company name Pospitality.
Mobile app: Called Groupon Merchant, this is the only way you can process payments through your smartphone with Groupon. The app is very, very simple, but it's fairly attractive and seems functional. Don't expect a Square Register quality piece of software, though. The user interface is nowhere near that level. You can accept payments and process Groupon vouchers – that's it. No inventory, no pictures, no receipt options, no nothing. You get tips and tax. That's it.
Online Reporting: Again, nothing too fancy. The Payments Center does have a nice looking interface though, and some basic useful analytics. If you want to use the USB readers, you can process payments through this portal.
Card reader/hardware sales: One downside in terms of mobile processing – no free card reader. But at just $15 for a phonejack or USB reader and just $150 for a standard credit card terminal (Verifone VX 520), it's not a bad deal! If you'd like to browse some of their other hardware offerings, you can check out the new Groupon storefront.
Fees and Rates:
First, I'd like to clear something up. There's some misinformation floating around out there about the fees charged by Groupon Payments. Some reviewers are saying that merchants who do not use the Groupon Deals will have to pay higher rates. Having signed up for the services and explicitly asked a support representative about this, I can tell you with a good deal of certainty that this is simply not true! If anyone out there has experienced otherwise recently, please let me know.
So here's what you'll pay with Groupon Payments:
1.8% + $0.15 for all swiped transactions
2.3% + $0.15 for all keyed in transactions
That's really it. No non-qualified rates, no surcharges, no monthly fees, no PCI compliance fees. Of course American Express rates vary, but that's standard practice. You can also opt out of AmEx acceptance.
These are really good rates. Interchange-plus would be better, but unless you're doing a really high volume of transactions don't expect Groupon to set you up with that pricing model. Still – this is almost as good. It almost seems too god to be true, but I've spent hours trying to prove it false and all evidence seems to point toward these rates being honest. I'm really impressed.
For smaller transactions, the m-commerce industry standard 2.75% +$0.00 will actually be lower than 1.8% + $0.15 because of the transaction fee. Here's the math to find the threshold:
2.75% - 1.8% = 0.95%
$0.15/.0095 = about $15.79
So if the transaction is under about $16, the 2.75% + $0.00 you get from services like PayPal Here will actually be the better deal. That's something to consider if you sell mostly small-ticket items.
Mix these great rates with their next-day funding, and you have a truly remarkable payments provider! There is an important caveat, however:
Transactions will be funded the next business day for swiped or card-present transactions made by 6PM PST. "Keyed" or Card-not-present transactions may be held for up to 30 days before transferred to your bank account.
That's not a great confidence-builder for keyed payments, but at least its only 30 days, I guess…
The standard processing limit is $2,000 per week, but you can negotiate this in most cases if need be, since in reality it's in Groupon's best interest to allow you higher limits.
Contract Length and Early Termination Fee:
No early termination fees are included with the standard Groupon Payments merchant agreement. The contract is month-to-month. This is the industry standard for aggregators, but nice to see nonetheless. You can check out a copy of their merchant agreement here.
Sales and Advertising Transparency:
My one real complaint here is the convoluted branding. You have to navigate Fee Fighters by Groupon, Groupon Payments, Breadcrumb Payments, Breadcrumb POS, Groupon Merchant Application, and the Groupon parent company brands. It seems to me that the Groupon Payments brand is being replaced by the "Breadcrumb Payments" brand.
The company does use a couple of advertising gimmicks. First, they have their "$5,000 in free transactions" offer. This seems to check out, and could save you about $100. Not a bad bonus.
They also have a Low Price Guarantee, stating that Groupon will match your rates if they are lower than the standard Groupon offering. There's a little bit of fine print on this offer, but it's pretty reasonable:
The Breadcrumb Payments Low Price Guarantee applies to Visa, Mastercard and Discover Only and is valid only to merchants located in the United States.

Merchant must provide proof of existing payment processor's rates to qualify for the lower pricing from Breadcrumb, subject to our verification. Breadcrumb will not accept screen shots or other purported evidence of a lower price that cannot be independently confirmed by Breadcrumb or that Breadcrumb believes, in its sole discretion, is the result of a printing or other error or is made fraudulently or in bad faith.

Services offered by a third party payment processor must be based on the same exact service provided by Breadcrumb. In other words, the comparison must be "apples to apples".
So – you know – don't get your hopes up. But if you're really getting a lower rate than the very reasonable numbers offered by Groupon Payments and Breadcrumb, then why the heck are you leaving such a great deal?
Customer Service and Technical Support:
The customer support is US-based and offered 24/7, which is the best-case scenario really.
We will solve your problem properly without hassles or multiple phone calls. We have real people, staffed in Chicago, available all day and night, every day of the week, via email, phone, and chat.
I personally contacted email support very late at night on a Saturday two separate times. Both times I had responses within 30 minutes. A few merchants have complained about poor quality technical support and customer service though, so it's a concern you should be aware of. Quantity and quality are not always one in the same.
Their FAQ is pretty minimal, so don't expect much in terms of self-service support.
Negative Reviews and Complaints:
While no BBB profiles for Groupon Payments or Breadcrumb exist, the Groupon profile has racked up an impressive 1640 complaints in the past three years alone. This is simply massive for a business of this size.
I read through a few dozen of these complaints. None of them had to do with the payments sector of Groupon. In fact, most are just customers who didn't receive the goods they ordered from a Groupon daily deals merchant or who were not satisfied with the goods or service they received. In every single complaint I read there was a very polite and helpful Groupon representative making an honest effort to resolve the issue. So while the sheer volume of complaints is alarming, the way this company deals with complaints is actually quite impressive.
Here are some issues that I found around the web for you to be aware of:
Problems with the Groupon Merchant App: According to both Apple and Android users, this smartphone app is buggy. A large portion of merchants couldn't even sign in. Personally, I went through the entire application process, providing my SSN and bank account information, and at the final click – I was logged out automatically and couldn't access the app anymore either. It seems like many users just give up at this point. I contacted customer service and they directed me to change my password via the "forgotten password" function, even though I definitely did not forget my password. This fix worked for me. The Breadcrumb app, on the other hand, seems to work well, but it is for iPads only.
Funding holds and account terminations: Yes, you will see these complaints come en masse with most aggregator-style payments providers. (With some exceptions, like Flint Mobile.) Groupon's complaint volume for these points is actually fairly low all things considered, so I think they're actually doing an above average job at preventing this.
There is a big myth surrounding Groupon Payments and Breadcrumb that I'd like to debunk. Many sites out there are claiming that you must use Groupon Deals in order to qualify for the 1.8%/2.3% +$0.15 rates. They claim that non-Groupon merchants will have to pay 2.20% + $0.15 for swipes (still a bargain, really). I'm here to tell you that this is absolutely not true at this point. I can't say with certainty that it was never true, but when asked outright a Groupon representative gave me this reply:
There are no additional fees beyond the 1.8/2.3% +.15 per swipe/keyed. There is no monthly charge or commitment, and no interchange charges for rewards, corporate, or international cards. Participation in a Groupon Deal is not required, and doing so does not change your rates.
So there you have it.
Positive Reviews and Testimonials:
There really aren't any positive reviews or testimonials directed specifically at the Groupon Payments service. You'll find a few testimonials and positive reviews for the Breadcrumb service overall however. The prevailing positive comments about the payments service from around the web include:
Very low rates
Great Groupon integration
Those are the selling points in my mind as well. If you have experience with the Groupon/Breadcrumb Payments, please leave your review on this page. It's users like you who make this site as accurate and useful as possible!
Final Verdict:
I'm always wary of Payment Service Providers as opposed to traditional merchant account providers. Companies like this tend to give out instant access to processing services, which leads to funds withheld and accounts terminated with little to no notice shortly after a user begins to accept payments. This sort of account instability can quickly lead to a bad reputation (check out Square for a good example of this). Groupon Payments, however, seems to be keeping this relatively under control. Their customer service and complaint resolution tactics are performing well at the moment.
For users interested in the lowest rates for m-commerce or basic payment processing, Groupon/Breadcrumb payments offers a good option. If you're interested in taking advantage of their Breadcrumb POS, you can use a simplified version for free, which is great for businesses on a shoestring budget. And for merchants looking for the absolute best Groupon Deals integration – well obviously this is the service for you. I would like to see the smartphone app improved and the Breadcrumb POS made compatible with Android devices, but even as it stands this service is performing well and providing an excellent value.
I'm awarding Groupon Payments a very, very solid 4.5 stars. They need to prove to me that their accounts are stable and that they can provide a better smartphone app for an improved rating, but this company is definitely on the right track in terms of flat-rate aggregated payment processing.
Thanks for reading and please comment with your thoughts or experiences!
Merchant Maverick's Rating: (3.5 out of 5)


Last Updated: March 6th, 2014.
About Our Ratings | Leave Your Review | Need Help Choosing?
Overview:
[Note: This review is for the standalone, pay-as-you-go mobile processing service offered by Bank of America. If you plan to use the Mobile Pay app with a full Bank of America merchant account, see my review for Bank of America Merchant Services for more information.]
As the mobile processing boom continues to expand, potentially luring customers away from traditional merchant account providers, just about every merchant service company out there has scrambled to release a viable app and card reader combo to protect their interests and get a piece of the mobile pie. While many of these solutions are low-budget and half-hearted efforts from small companies, we have to take note when an institution as big as Bank of America puts their name on standalone mobile processing service.
I've already reviewed Bank of America Merchant Services (BAMS) in-depth, so feel free to check out that review for more information. I was left feeling ambivalent toward them, especially because of questionable sales tactics and less-than-stellar contract terms. If you're signing up for the BAMS Mobile Pay on Demand (aka Mobile Pay) service without a merchant account, however, those complaints won't carry over. You won't have to enter into a standard merchant agreement or deal with shady sales practices, since the mobile service is very standardized and streamlined.
This app was completely redesigned in the fall of 2013. While both versions of the app are available for download, new users are encouraged to use the most current software. Be careful, though, since the first search result you see will likely be the old version, leading to some confusion among users.
I generally speaking like this app and the service. The lack of complaints about account terminations and withheld funds make me feel good about BofA's boarding process for mobile-only clients. The app still needs a little work, though, especially for Android users. Many Android users complain about having to constantly sign back in and about general bugginess as well as crashes.  For now I'm giving Mobile Pay 3.5 stars, but they could easily hit the 4-star mark in the near future if they can iron out the app. I'll look forward to updating this with good news.
Check out the full review for more information, or take a look at our mobile payments comparison chart to see some of my favorite providers. If you have experience with Bank of America Mobile Pay, please leave a comment with your thoughts!
Date Established:
2009 for Bank of America Merchant Services.
2012 for BAMS Mobile Pay.
Location:
Charlotte, North Carolina.
Domain Name(s):
www.MobilePay.BankofAmerica.com.
App and Service Features:
First and foremost, make sure you don't download the old version of this app. Both the old and new ones are currently offered in the app marketplaces. The old one is offered through Apriva, though, so that will tip you off. (New one for iOS. New one for Android.)
I like that they let you demo the app without signing up for it. Not all providers do. Here's a list of features Mobile Pay offers:
Free card reader: The card reader itself is kind of bulky, though undeniably stable. While the PayPal Here swiper has that one wing to prevent spinning, the Mobile Pay reader essentially clamps on to your phone. It comes with a holder that you can put on a key ring. Kind of weird looking, but it seems to get the job done.
Online reporting: Offered via First Data's Business Track. It's a fairly ordinary but overall useful system for basic tracking and management.
Next-day funding to Bank of America business account: Not all user will qualify for next-day or two-day funding. You have to apply to find out what you're standard funding time will be.
Tips: To be expected in a mobile app. You can also enable "smart tips" so customers can tip in whole dollar amounts for purchases below $10.
In-app sales history and reports: This will let you see sales for custom date ranges as well as view specific batches or transactions.
Invoice numbers: If you toggle this option on, you get an invoice number attached to each sale.
Inventory system: It's pretty basic. You can add items with pictures, descriptions and prices attached, as well as barcodes where applicable. Each item can be deemed taxable or not. It's a streamlined process to add photos directly from the camera or from an album. You can't actually manage your inventory with this app, though (no quantity option).
Barcode scanning: I like that this uses the phone's camera instead of an actual scanner. Unfortunately, the feature was kind of glitchy when I tested it. It worked at first, but then wouldn't recognize barcodes when I tried to create orders. So make sure you test this out for yourself.
Print paper receipts: I know that this works through the Apple AirPrint system. I'm not sure if this capability is available to Android devices.
Compatibility:
The Bank of America Mobile Pay app is available for smartphones and tablets, with similar levels of functionality for both. To run the app, you need to meet the following operating system specifications:
iOS devices must run on iOS 6.0 or higher
For Android devices must on 2.3 or higher
Bank of America says that the app will not work with beta software versions or jail broken/rooted for either Apple and Android devices, but some reviewers have claimed to use the device with a jail broken iPhone.
For Apple devices, BofA supports the following devices:
iPhone 3GS
iPhone 4
iPhone 4s
iPhone 5
iPhone 5s
iPhone 5c
All iPad models (including iPad mini)
iPod touch (third generation and higher)
While most Android devices running 2.3 or higher will likely work, BofA officially lists the following devices as compatible:
Samsung Galaxy Nexus
Samsung Galaxy S2
Samsung Galaxy S3
LG Enlighten
HTC Incredible 2
Droid 3
Fees and Rates:
BofA Mobile Pay charges almost the exact same rates as Square. They don't have any hidden fees or tiers to worry about, just two flat rates.
2.70% for swiped transactions (0.05% less than Square)
3.50% + $0.15 for keyed transactions
Of course, American Express rates will differ, ranging from 2.30% - 3.50% + $0.00 - $0.15.
Aside for that, you'll only have to worry about chargeback fees of $15. I haven't heard of any other fees whatsoever.
Contract Length and Early Termination Fee:
No early termination fee is included with the standalone service. If you use Mobile Pay in conjunction with a Bank of America merchant account, then you will likely have a three-year contract with about $500 in early termination fees. I would recommend negotiating this fee out of your merchant agreement if you choose to use a BAMS merchant account.
Sales and Advertising Transparency:
The primary BofA Mobile Pay advertising discloses all of the most pertinent information for users. They don't discuss touchy subject like chargebacks, transaction limits, holds and so on. Ideally I'd like to see these topics discussed up front so merchants won't be surprised later on. Some if this information is available in the FAQ, and all of it will be in Terms and Conditions you'll have to accept to use the service. So, you know – read your Merchant Agreement! They are legally binding.
Customer Service and Technical Support:
On the iTunes App Store page for the Mobile Pay app, the company advertises "live 24/7, United States based customer support," although account-specific support seems to be less available than general app related customer service.
For first line self-service support, users can use a small FAQ to tackle frequently encountered issues. If your question is not among the most frequently asked, they suggest you use the email support, or live chat if it's currently available.
Since I haven't heard much from actual users of this service yet, I can't say with certainty how well they handle complex or account-specific issues. If you have experience using the BofA MS customer service, please leave your thought in our comments section. Thank you!
Negative Reviews and Complaints:
First, I should mention that I didn't find a single complaint against BofA Mobile Pay about account terminations or withheld funds. Considering this is usually the number one complaint with mobile payment services, I'm really impressed by this.
The reviews for the Bank of America Mobile Pay app, on the other hand, are lukewarm. A few users have major complaints about persistent bugs, but overall the app appears to do what the company promises. The following represents a collection of what I consider the most noteworthy complaints:
Won't leave you logged in for Android, although it will in iOS:
"For the android system it makes you log in every time you use it." -Google user
Can't customize receipts:
"With other devices I was able to insert a brief thank you message on the receipt along with my logo." -iTunes user
Customers have to sign even for small transactions:
"Give me an auto log in feature and no sign for under 25 bucks." -Google user
No quantity options for inventory management tool:
"I would like to have a choose quantity option on inventory when checking out and a percentage option for discounts."  -Google user
Have to toggle back and forth to add multiples of an item:
"Doesn't allow you to add multiples of an item without having to go back in multiple times." -iTunes user
Positive Reviews and Testimonials:
Not many users have gone so far as to provide thoughtful testimonials for the Bank of America service and app, but the majority of reviews on iTunes and Google Play are favorable or neutral – for the new app, anyway. But most of the positive remarks come alongside suggestions for improvement. In fact most of the "complaints" I list above are actually taken from overall positive reviews.
This tells me that the service needs to improve, but it's on the right track. If you have experience with the BofA Mobile Pay services, please leave me your thoughts in a comment. Positive or negative, I'd love to hear what you have to say.
Final Verdict:
This is a pretty good app and processing service combo. It doesn't offers many advantages services like PayPal Here, Flint or Square, but I love that they seem to avoid overzealous account freezes or termination – problems that seem to plague the mobile payments industry at the moment. Beyond the good-quality app offered by Bank of America, users also benefit from next-day deposits if they have Mobile Pay linked to their BofA small business checking account. But if quick access to cash is all you're after, consider that PayPal Here gives you same-day access to your funds via your PayPal Debit card.
The Mobile Pay app is heading in the right direction with a much-improved user interface and unique features like their camera-based barcode scanner. But I'd really like to see better functionality overall, especially for Android users. I'm giving Bank of America Mobile Pay a cool 3.5 stars for the moment, but with a few tweaks they could make the 4-star mark soon. Check back for updates!
Take a look at our mobile payments comparison chart to see some of the best mobile payments providers out there. And if you have experience with Bank of America Mobile Pay, please leave a comment with your thoughts!
Merchant Maverick's Rating: (2 out of 5)


Last Updated: March 6th, 2014.
About Our Ratings | Leave Your Review | Need Help Choosing?
Overview:
Invoicing software with a heavy CRM focus, Ballpark evolved for a very specific purpose: to facilitate communication. It was designed by MetaLab in 2009, but after the initial development the company turned most of its attention to its new product, Flow. MetaLab revisited its invoicing software in 2012, launching a series of improvements and updates. However, the company has just announced that it's looking to sell the software. At this point, Ballpark's future looks very uncertain.
MetaLab is headed up by Andrew Wilkinson, who launched the design agency in 2006. In addition to Flow and Ballpark, the company's products include Peak and Pixel Union. MetaLab also continues to provide design and development services.
Ballpark has some promising ideas, and its communication features are very handy. However, on the whole the program falls well behind its peers. There's been nothing in the way of new features or developments lately. In his post on Medium.com, Wilkinson admits, "Apart from a redesign and small features here and there, we really haven't given it the love it deserves." While he promises that if the app doesn't sell, the company will "continue to maintain it, fix bugs, and ensure folks are happy," I see no indication MetaLab intends to add features or develop the program further.
When I speak of missing features, I'm talking about the basics. What kind of invoicing software doesn't let you put your logo on your invoices? This kind, apparently. Forget credit notes, late fees, or even a basic product list. If the communication features are of paramount importance for you, then I'd recommend you check out Zoho; its communication features are similar, and it has much broader functionality overall. For the details of what you can - and can't - expect from Ballpark, read on.
Date Established:
2006.
Location:
Victoria, BC, Canada.
Domain Name(s):
www.getballpark.com
Pricing:
You can try Ballpark free with no limits for 30 days, no credit card required. After the trial, Ballpark offers 4 pricing tiers. There are no contracts; you pay monthly and you can cancel the service at any time.
Personal: $0/month. - Includes 3 estimates and 1 invoice per month. 1 user.
Solo: $12.99/month. - Includes unlimited invoices and estimates, time tracking, and online payments. 1 user.
Team: $29.99/month. - The features of the Solo plan, but for up to 10 users.
Agency: $99.99/month. - The features of the Solo plan, but for unlimited users.
If you refer another user, both you and they will get 10% off subscription fees for a year.
Web-Hosted or Locally Installed:
Web-hosted. No downloads or installation required.
Hardware and Software Requirements:
Since Ballpark is cloud-based software, it is compatible with any OS (Mac, Windows, or Linux), so long as you have internet access. All major browsers are supported, and the software will function on a tablet. There is also an iPhone app (iOS 6.0+).
Specific Size of Business:
Ballpark is geared for companies with 1-100 employees. Within the limits of your plan, you can grant access to the software to as many employees as you like. There are 3 access level settings: Admin, Basic (access to most functions), and Timer (time logging and team profiles only).
Ease of Use:
Ballpark is easy enough to figure out, but the software requires excessive data entry.
Setup - Enter your name, e-mail address, and some basic company information, select your time zone, and you're ready to go. You can also upload a logo, photo, or avatar for your profile. You'll be immediately directed to your dashboard. From there, you can proceed however you like. I recommend starting with Preferences.
Organization - A navigation bar across the top of the screen directs you to Dashboard, Estimates, Invoices, Time, Contacts, and Reports. Click on your profile image to access Preferences, Help, and Logout, or to get information on referrals or the iPhone app. There's also a search box in the upper right-hand corner of the screen, which in my tests yielded mixed results (it can pick out an invoice number, but not a partial client name). Under Preferences you can set the defaults for your account, including invoice and estimate templates, currencies, taxes, etc.
Instructions and Guidance - There's not a whole lot to Ballpark, and the software is pretty easy to figure out. Next to some functions, you'll see small gray circles with question marks; mouse over these for an explanation of the function. You won't find much else in the way of help; there's no help center available from within the program. You can access a very rudimentary online support center from Ballpark's home page, but this is not terribly helpful.
Problems - Ballpark is not really geared towards saving you time.

Too Much Data Entry - There's no way to save products, so you'll need to enter the product name, description, and cost every time you create an invoice. You also need to fill in the field "Invoice Summary" for every invoice and "Estimate Summary" for every estimate. Why? Beats me. But it's a required field.
Little Things That Count ... or Don't - Throughout the program, you'll notice a lack of attention to details - the little things that can make the difference between a great user experience and a mediocre or bad one. Note the oddities of the time tracking feature, for instance, or the fact that you can't collapse any of the entries on the timeline on your dash, or the lack of currencies linking to clients. It's pretty clear this program has not received a lot of attention.
No Help Center - Granted, the program is pretty simple. But the lack of a basic FAQ and help center - accessible from within the program - seems a huge oversight.
Customer Service and Support:
Customer support is available Monday - Friday, 9am - 5pm PST. In my experience, response time ranged anywhere from 1-5 hours on a business day, and a query sent in on the weekend received a reply Monday evening. The representative who handled my questions was very helpful, and affable to boot. Here are the support resources Ballpark offers:
Negative Reviews and Complaints:
There's not a whole lot to be found on Ballpark; my guess is the number of users is fairly small. Here are some of the complaints I noticed:
Routine Problems - Looking over the company's Twitter feed and Facebook page, there seem to be a lot of complaints: service down, functions not working properly, etc. Each incident is resolved relatively quickly and (so far as I could see) to the customer's satisfaction ... but I'm a little concerned there are that many problems in the first place.
Hidden Charge - Ballpark charges a 1.6% service fee for using Stripe. This is not disclosed to users when they first sign up for Ballpark.
Need More Invoice Options - The lack of a product list is a recurring criticism. Customers also want some options for customizing the invoice template, including the ability to add a payment slip to the bottom of an invoice.
iPhone App Needs Work - Users would like to see more features in the iPhone app, including the ability to create an invoice or estimate. Also, one user reports frequent crashing.
Positive Reviews and Testimonials:
There's not a lot out there on Ballpark, and most of the positive comments I saw didn't get into specifics. (While "Great software!" is encouraging, it is not terribly informative.) The iPhone app gets 4.5/5 stars on the iTunes App Store.
Communication - Users love the comments system for facilitating both internal and external communication. This is the most common positive comment I saw on the software.
Looks Good - Several users like the look of the interface.
Organization and Workflow - The layout and the efficiency of navigation garner some praise.
Features:
Ballpark is very basic invoicing and time tracking software. Features include:
Dashboard - The dashboard is a clunky affair, well-intentioned but failing to be as useful as it might be. Most of the page is devoted to a timeline of all activities on the account. Since this includes all comments left on each estimate or invoice, and since none of the entries are collapsible, if you average more than one transaction a day, you'll find yourself doing a lot of scrolling. On the right side of the screen, you'll see totals for open and approved estimates, open and paid invoices, and time logged.
Estimates - You can create quotes for clients, who can accept them online. You can also manually mark quotes as accepted, and you can convert them to invoices with the click of a button. You'll have a choice of 2 templates, with no options for customization, and (the nadir of the feature), there's no numbering provided. But now to where Ballpark really shines: communication. You, your team members, and the client can all comment on the estimate; you and your team members can add private comments (invisible to the client) as well. All users (including the client) can upload additional files as needed, and you can set e-mail alerts to let you know when a client has commented. A client can also share the invoice and invite a colleague to join in on the conversation. This feature is well executed and incredibly handy.
Time Tracking - You can track time via a built-in timer or by entering the number of hours worked in a day; you cannot enter start and end times. When entering time, you'll need to select the client and the type of work, and add some type of descriptor. You can add time worked to any invoice, but for some odd reason, Ballpark doesn't associate clients with the time you're working for them. So you can write an invoice for Luke, click "Import Time," and you'll get a pop-up box where you can choose which hours to add to the invoice. This includes all time you haven't yet billed ... including those hours you worked for Han, Leia, and Chewie. Worse, the box doesn't correlate hours to client in any way; you may have to slog back to the Time page to figure out which hours go to whom. Ugh.
Invoicing - Invoicing provides the same comments system as estimates. There are limited options for recurring invoices (once per week, month, or year), and you can accept partial payments. Ballpark supports online payment via Stripe or PayPal, and offers the unusual option of being able to add a surcharge for PayPal payments (if you intend to use this option, you should check whether it's legal in your jurisdiction). However, there's not much else of interest here; there's no support for client statements, late fees, payment reminders, and worse, there's no product or item list. You can create an invoice based on 2 templates; there are no options for customization and you can't add your logo. (Also, while the electronic invoices look okay, the printed version is very bland; I can make a more attractive invoice in MS Word.)
Reports - "Reports" is a bit of a misnomer. The page has 2 tabs: Payments and Time Tracking. Under Payments, you'll see the number of invoices paid, total amount billed, and total amount received over a period you specify. You'll also get a list of your top clients and best months. Under Time Tracking, you can see total time tracked, total time billed, which employees logged hours, and the number of clients for whom time was tracked. You can view timesheet entries by employee, client, or category of work performed. You cannot download any reports.
Contacts - You can create a pretty basic contact list, and you can add multiple contacts per company. Unfortunately, you can't view client receivables here. You can, however, add notes/comments to clients' records.
Sales Tax - You can add up to two sales tax rates. These will apply by default to every invoice; there's a tick box for each tax on each item line, so you can remove a tax if it doesn't apply. There's no way to associate taxes with items or with clients, nor can you view the total amount of tax you've collected.
Multi-Currency - You can invoice in multiple currencies, but you can't select a default currency for a client; if you bill a client in anything but your base currency, you'll need to select the currency every time you prepare an invoice. Ballpark doesn't handle exchange rates, so revenue totals will display separately for each currency. There is no way to view a single figure for revenue if you invoice clients in multiple currencies.
Attachments - One of Ballpark's strong points. You can upload files (or bring them in from Dropbox) and attach them to quotes, invoices, and comments.
Import/Export Capabilities - You can import your invoices, clients, and estimates from FreshBooks. You can export estimates, invoices, and contacts in xml, json, or csv formats.
Integrations and Add-ons:
Ballpark offers the following integrations:
Security:
Ballpark uses 256-bit SSL encryption for all connections, and data is stored using 256-bit AES encryption. The company's servers are hosted by Heroku and Amazon AWS, both of which meet very high security standards. User data is backed up to offsite facilities once per hour.
Final Verdict:
Ballpark feels like a great idea that never really took off. Is there potential? Plenty. The focus on communication is a neat idea, and it's interesting to imagine what this software could be if someone really took the time to focus on it and develop it.
Unfortunately, the key word there is "if." With no customization of invoices (and no attractive print templates), no payment reminders or receipts, and no customer statements or late fees ... well, the list of features Ballpark doesn't offer is staggering. Add in the price - on par with full-featured invoice programs - and the fact that the company's trying to sell it, and I don't see any wisdom in jumping on board right now.
Merchant Maverick's Rating: (4.5 out of 5)


Last Updated: March 7th, 2014.
About Our Ratings | Leave Your Review | Need Help Choosing?
Overview:
Invoicera is designed for simplicity, ease of use, and functionality - and it gets high marks in all regards. Developed by the Indian company Vinove Software and Services, the program launched in 2006.
Vinove was founded by Parvesh Aggarwal, a software engineer who graduated with honors from Monash University. He continues to lead the company as its CEO, heading a team of about 125 employees. These days, Invoicera has customers around the world, and in excess of 360 invoices are sent through the program per minute. In addition to Invoicera, Vinove develops custom IT solutions for mid to large size companies.
In some ways, Invoicera could be called the Mercedes Benz of invoicing software: you may pay a bit of a premium, but it looks fabulous, it's fun to drive, and what's under the hood isn't too shabby either. Invoicera is one of only a few programs to offer auto-billing, and it offers other perks like inventory tracking, project budgeting, and a client portal, not to mention 21 payment gateways. There are loads of invoice customization options, and the navigation is almost universally smooth and sensible. However, updates have been slowing down of late, and I'm a little concerned about the lack of positive reviews on the mobile apps.
All in all, this is definitely a program to look at, especially if you want auto-billing capability or need any combination of the features Invoicera offers which most programs don't. If you need mobile capabilities, this might not be the program for you; try the app out and see if it has the functions you need. Also, if you need to integrate with accounting software, you're out of luck; Invoicera has very few integrations (though you can always use the API). That said, if you're not overly concerned with mobile or integrations and just want a great program for sending invoices, read on: Invoicera is a joy to use.
Date Established:
2006.
Location:
New Delhi, India.
Domain Name(s):
Pricing:
Invoicera offers 4 pricing tiers with additional customization options through add-ons. There are no contracts; you pay monthly and you can cancel the service at any time. You will receive a 12% discount if you pay for a year in advance.
Free: $0/month. - You can send unlimited invoices to up to 3 clients, including one recurring invoice profile, and you can save a list of up to 10 products and services. Also includes 2mb online file storage. One user only; no credit card required.
Classic: $19.95/month. ($210.67/year.) - Includes unlimited invoices and clients, with up to 100 recurring invoice profiles and up to 15 autobill profiles. 5mb online file storage. Includes up to 5 users.
Business: $39.95/month. ($421.87/year.) - Includes unlimited invoices, recurring invoices, and clients, with up to 100 autobill profiles. 50mb online file storage. Includes up to 10 users.
Infinite: $99.95/month. ($1,055.47/year.) - Unlimited access to all features, with unlimited users. Includes 100mb online file storage.
Web-Hosted or Locally Installed:
Web-hosted. No downloads or installation required.
Hardware and Software Requirements:
Since Invoicera is cloud-based software, it is compatible with any OS (Mac, Windows, or Linux), so long as you have internet access. There are mobile apps for iPhone and Android (beta).
Specific Size of Business:
Invoicera is designed for independent contractors and small businesses. Number of users per account varies by plan (more users can always be added for an additional fee). Invoicera settings allow you to customize each user's level of access.
Ease of Use:
Invoicera is highly intuitive, has a gorgeous UI, and is almost always lovely to work with.
Setup - Setup is simple: enter your company name and choose your Invoicera subdomain; add country, time zone, type of business, etc. and you're ready to go. You'll find yourself at the dashboard, which will prompt you to create an invoice, create a project, or manage expenses. Figuring things out from there is pretty easy.
Organization - Invoicera is a pleasure to use. The user interface is incredibly intuitive; it's easy to use, it's fast, and it looks great to boot. A navigation bar along the top of the screen provides you with swift access to Billing, Projects, People, Received, and Reports. Click on any of these to reveal a drop-down box with more options. Below that, there's a series of Quick Links - links to common functions like creating an invoice or a product. There is also an icon that directs you to the Dashboard, and links for Settings, Apps, and Logout. Functions were almost always right where I expected them to be, and the layout is generally quite efficient, minimizing the amount of clicking, scrolling, and typing required.
Instructions and Guidance - As you navigate through the software, you'll occasionally see a little orange and white lifesaver ring icon. Mouse over it for a quick explanation of the adjacent function. This is very nicely done; it's helpful if you need more information, but not in the way if you don't. Unfortunately, the online help feature is not nearly so well executed. I rarely needed to refer to it, but when I did, I was less than impressed. It's pretty much just a user's manual, and the search function needs some serious work. A search for "currencies" directed me to "18 Reasons You Should Buy Invoicera," but failed to point me to the list of supported currencies (which I later found via the index). Since all the screenshots and procedures refer to an earlier version of the software, the help feature ends up being of very limited aid. Not particularly aesthetically appealing either.
Problems - Overall, Invoicera was enjoyable to use and easy to figure out. Really I only had two complaints:

Inconveniences - Given the overall efficiency of the UI, I was a little surprised to find that there are a couple places where it falls short. For instance, you can't create a new expense category when entering an expense, a new client when creating a project, or a new item when creating an invoice. It's a bit of a pain, and could easily be solved with a link to "Create new" next to the entry field. (Invoicera uses this exact device for creating a new tax from an invoice.) Also, when you enter "Due on receipt" for an invoice's terms, it doesn't automatically fill in the due date as the date of the invoice. You have to do that manually. It's not a huge amount of effort, of course, but it's really unnecessary.
Infrequent Updates - Glancing at the blog, I saw 2 updates with new feature releases for Invoicera in 2013; the most recent was in August. Compare that to 2012, when there were new updates almost every month. That - along with the backdated help page - provokes some concern that Invoicera has lost momentum and that Vinove is no longer actively focusing on developing and improving its product.
Customer Service and Support:
Customer support is available Monday - Friday, 9am - 9pm IST (10:30pm - 10:30am EST). My experience with customer service was really my only negative experience with the software. I waited 36+ hours for responses to my queries. When I got them, it turned out that most of the questions I sent by e-mail were not understood at the first go, so I sent a new e-mail with some clarifications. After nearly a week with no response, I called the phone number provided and got an out-of-service message. I did eventually hear back, but I think it's safe to say you can't count on responses in anything resembling a timely manner. Here are the support resources Invoicera offers:
Phone - Invoicera can be reached at +91 11 2518 8044/45 or toll free from the US at 888-575-0276. Phone support is available Monday - Friday, 9am - 6pm IST (10:30pm - 7:30am EST).
E-mail - Contact Invoicera at support@invoicera.com.
Social Media - Invoicera routinely posts business tips and blog updates to their Facebook page, but they do not use it as a forum for customer support. They do respond to customer inquiries on Twitter within about a day, though phone and e-mail are generally the recommended methods of getting in touch.
Online Help Center - As discussed in Ease of Use above, while this exists, it's not a terrible useful resource.
Blog - Read business tips and stay up to date on Invoicera's latest developments on the company blog.
Negative Reviews and Complaints:
Most user reviews of Invoicera are resoundingly positive. In contrast, the iPhone app only gets 1.5/5 stars in the iTunes App Store ... though it's difficult to gauge how users feel about the app itself, since most of the feedback is from users who were not able to log in to their account in the first place (apparently, you must enable API access in order to log in, a fact which Invoicera failed to make clear). Apart from the app, some criticisms are:
Bad Customer Service - This is the most common complaint I saw. Users report that their inquiries went unanswered, and that problems and bugs in the software were seldom resolved in a timely manner.
Bugs - Several users complained about bugs in the software.
Unauthorized Charges - One user alleged that Invoicera continued to charge her credit card after she cancelled the account; as of the time of her post (late January), customer service had not resolved the issue.
Positive Reviews and Testimonials:
There are a lot of user reviews for Invoicera, but unfortunately the majority of them were written in 2011 and before. In addition to a number of glowing testimonials, the software has a 5/5 star rating on Google Apps Marketplace and 4/5 stars on Chrome Web Store. Some things people like about the software are:
Looks - A lot of users love the way the user interface looks ... and the image that it projects to their clients.
Easy - Customers say that Invoicera is simple to use and saves them time.
Customer Service - Some users report good experiences with customer service.
Features:
Invoicera has a rich feature set, the most extensive I've seen in invoicing software to date. Here's a look at some of what it has to offer (for further information on features, click here):
Dashboard - The Invoicera dashboard has some fantastic elements, though it could be better with a couple small adjustments. The first thing you'll see is a graph which will show you at a glance how many invoices you've sent out (and their payment statuses) by month. Below that is an aged accounts receivable section, followed by expenses, top billed clients, a timesheet, and project and task trackers. You can also add a calendar and to-do list, which would be fabulous if the tasks actually displayed ... but they don't. The calendar is just a blank calendar, which is not real useful. The other thing I really missed was some kind of monthly revenue or P/L tracking. An option to toggle that first graph to show income and receivables would be a significant improvement.
Estimates - An excellent tool for handling quotes; you can create estimates using any one of 5 templates (or design your own using XHTML) and make comments on them. It's also easy to customize a template for the e-mail that accompanies your estimate. Your client can accept or decline the estimate online in the client portal, and they can read your comments and respond. Accepted estimates can be converted to invoices with a couple of mouse clicks. You can also create an estimate in advance and set a date on which it will be sent, and you can see when an estimate has been viewed. You can also set up e-mail notifications for estimates being accepted, rejected, or viewed.
Time Tracking - You can track time, assigning it to various projects and tasks; you can also set default billing rates based on project, task, or staff member. You can either enter hours manually or use the included timer, though you cannot run multiple timers at once, nor can you enter specific start and end times. You can easily generate an invoice for time tracked, as well as creating timesheet reports for yourself and your staff.
Invoicing - Includes all the handy features of estimates and adds a few more. You can set up recurring invoices and automatic payment reminders, employ a variety of discount and late fee options, and send a thank-you note/receipt by ticking a box when you record a payment. As a particularly nice feature, you can set up automatic billing for subscriptions or recurring monthly payments. Enter your client's credit card information once, and you'll get paid on time every month with no more fuss. With 21 payment gateway integrations, Invoicera offers more options for online payment than any other invoicing software I'm aware of. You can also create and send client statements. There are 6 templates available, plus any custom options you set up. Often when perusing the templates available in invoicing and accounting software, there's only one which I'd actually consider using for a business. Not so here; Invoicera offers a number of good choices, each of which can be matched to one of 5 color schemes.
Expenses - You can enter reimbursable expenses and assign them to categories, projects, and clients; as with time tracking, you can easily generate an invoice from expenses recorded. You can also enter your own (unbillable) expenses; however, you can't link these to a specific project, which means that Invoicera falls just short of having full job costing capabilities.
Reports - Invoicera offers 15 reports, including reports detailing sales tax collected and profit/loss per project. Reports can be printed (all versions) or exported (paid version only).
Inventory - Invoicera has a product list you can use for basic inventory management. You can enter a starting stock level, which will go down based on your invoices. You can also toggle a backorder option if you want to be able to invoice for items when your stock level is 0.
Projects - You can create projects, assign them to clients, assign staff, set budgets, and create tasks within each project with default billing rates. You can also assign billable expenses to projects. However, you can't view a profit/loss report broken down by project.
Contacts - You can view clients' account balances at a glance in the client management screen. By selecting an individual contact's record, you can see a graph showing amounts invoiced, paid, and outstanding. You can also view that client's contact information, along with estimates, expenses, and payment history. You can assign multiple contacts per company.
Sales Tax - You can set taxes for as many different areas as you like (including combined taxes such as a city and state tax; compound taxes are supported). You can set a default tax rate for items in your inventory, but you cannot set different rates for different clients.
Multi-Currency - You can invoice in multiple currencies. Exchange rates are automatically updated throughout the day (and in my tests stayed quite close to those on XE.com). You can also choose to enter your own exchange rate for any invoice. As an additional bonus, you can save default invoice settings for any client to any one of 11 languages - a particularly nice feature if you'll be doing business abroad.
Attachments - You can upload files and attach them to quotes, invoices, and expenses.
To-Do List - Your dashboard includes a calendar, and you can add items to your to-do list. You can set task priorities, as well as setting e-mail alerts if desired.
API - Developers can use the API to create their own integrated apps.
Import/Export Capabilities - You can import clients (xls), products (xls), services (xls), and expenses (xls or csv). You can export clients, staff, invoices, estimates, products, services, and expenses as xls files. With any paid plan, you can also export reports to Excel.
Integrations and Add-ons:
Invoicera integrates with 21 payment gateways; however, there are only a few add-ons available for the software:
Security:
Invoicera employs 256-bit SSL encryption and maintains servers in multiple locations, protected by firewalls and data encryption. User data is backed up routinely.
For more details on Invoicera's security, click here.
Final Verdict:
Invoicera has a lot going for it. It's loaded with features, and it looks great. The client portal is both convenient and stylish, and the software is easy to navigate and generally efficient in design. On the flip side, the one thought that kept coming back to me as I tested out the software was: it could be so much better with just a couple little tweaks. Solve those small ease of use issues. Add a way to link unbilled expenses to projects and add project-based P/L reports. Develop fully functional mobile apps and start getting more integrations out there.
This is definitely software to watch. I'm hoping the recent lag in updates is because the company's working on something really spectacular, and not because its focus is now elsewhere. The only other caveat I'd present is that customer service is really not up to par. If you send an e-mail, you may not hear back for days, and the language barrier can be tricky to navigate. Still, Invoicera is solid software, and it offers a feature selection beyond what you'll find in FreshBooks or Zoho. If this piques your interest, I'd definitely recommend signing up for a free account to check it out.
Merchant Maverick's Rating: (4.5 out of 5)


Last Updated: March 5th, 2014
About Our Ratings | Leave Your Review | Need Help Choosing?
Overview:
Appointy began as a software solutions outsourcing company that current CEO Nemesh Singh began from his laptop after college. In response to his clients' constant requests for an SaaS-based booking solution, Nemesh and his team began developing the first version of Appointy with $18,000 in 2007. The fully developed software was launched in April of 2009.
The original Appointy team consisted of people Nemesh met during his struggle to become a successful entrepreneur. It included Gabriela Lechin (US Head; CFO and Managing Director), Khushal Patel (CTO), Puneet Pathak and Rajesh Meena (Senior Software Developers). The company currently has over 20 employees, with offices in Fort Lauderdale, FL, and India. Most of Appointy's clientele are in the United States, India, Canada, and the UK. Their promotional video suggests that Appointy can be used by virtually any kind of small business accepting appointments over the phone.
In 2012, an Indian online journal featuring entrepreneurs interviewed Nemesh, who outlined the story and success of his company. He noted that his team uses .NET & MSSql hosted on Windows Server and that Appointy was at the time being used by more than 19,000 businesses in over 78 countries. Appointy aims to "grow your business exponentially" by emphasizing what Nemesh calls "social promotion" through quickly distributed and automatically updated social media announcements, reviews, and discounts.
As in the article, in which Nemesh's comments sometimes sound as awkward as "Every month, a few thousand business signup on Appointy," the company's online profiles and user site contain numerous grammatical mistakes, particularly subject/verb disagreement and missing articles. The site's list of help article titles begins with, "How Reviews works in Appointy?" These flaws undermine the professionalism of an otherwise excellent SaaS. Instead of frequent minor updates, the software receives a substantial makeover about once per year, evidencing its consistent responsiveness to customer feedback. In July 2013, the company released Appointy 4.0, which includes animated effects, a very customizable email designer, and the option to include add-ons with services.
Date Established:
2007
Location:
Fort Lauderdale, FL
Domain Name(s):
Pricing:
Registering with Appointy automatically creates a free account with a trial of the Business Plan, from which you can upgrade your subscription or get downgraded after 14 days to the more limited Free Plan.
Free Plan: register on Appointy.com, no credit card needed
No ads
No Google Calendar linking
No branding/customization
No business analysis reports
No email marketing
No pre-payments
Plus Plan: $9.99/month billed yearly; $14.99 billed monthly
No branding/customization
No business analysis reports
No email marketing
No pre-payments
Pro Plan: $19.99/month billed yearly; $29.99 billed monthly
Limited business reports
200 emails/day
*Business Plan: $39.99/month billed yearly; $49.99 billed monthly
Separate staff logins
Advanced business reports
500 emails/day
Enterprise Plan: $59.99/month billed yearly; $69.99 billed monthly
*Free 14-day trial starts automatically when you register
Ease of Use:
Appointy is very easy to use, even for someone new to appointment booking software or afraid of being overwhelmed by the software's many functions. Anyone familiar with Google Calendar and other Google apps would have a particularly easy time figuring out how to manage the software, with its clickable calendar and similar layout.
Setup: Setup involves simply plugging basic business, service, and staff information into dialogue boxes that float over the main calendar screen. After that, you are prompted to start a tour of the software that highlights and describes the icons and layout of your main admin page. The tour ends with a "Getting Started with Appointy" video that you can also access on Vimeo and links to two promotional videos.
Graphic User Interface: Appointy's GUI is remarkably dynamic and interactive. The software takes advantage of layered windows, icons, buttons, sidebars, pop-ups, internal links, and an intuitively arranged system of tabs and headers in a fun but clear color scheme to organize and present the software's many functions. Certain elements of the layout feel arbitrary or out of place, but these snags in the overall ease of use tend to be minor.
Customization: Appointy offers an unusually high level of customization. I particularly enjoyed the ability choose or create a color theme and background image for your client booking calendar and choose to hide Appointy's logo from the booking site, truly making it your own. While ultimately superficial, these little privileges make the use of an online platform for booking seem less disconnected from my actual, personal, real-life business. You can also change the content and formatting of all nine automated email templates to the same degree you have control over your personal email (with images, colors, fonts, etc).
Settings: There is a huge list of significantly customizable settings related to both the content and form of your account and schedule in Appointy. You can change the word "Staff" throughout the site to something that reflects your business, such as "Tech(s)" or "Trainer(s)." You can give online booking rights to certain clients or kinds of clients or disallow online booking completely! Staff and business availability hours have been set up in a way that can account for vacations and individual open time outside of normal business hours. Finally, international businesses have the option of choosing their own currency, time zone, and language.
Language Issues: Unfortunately, the text throughout the Appointy software and in promotions and descriptions of Appointy outside of the site is riddled with grammatical errors. The Appointy blog writer asks, for example, "Why to mark attendance? Why to ask for a review?" and assures, "It is really impossible to make each and every of your customer happy." These types of errors don't always affect your interaction with the software in substantial ways, but when, for example, "credit charge reports" are labeled "credit charged report," it might take you a little longer than usual to navigate the site or understand the help articles at first.
Calendar: Appointy is the first software I've come across that offers the choice to switch between not only day, week, and month views of the calendar, but even gives you the option to look at each staff's agenda and a separate quick view of available times (as it would appear to the customer online). Since your business calendar should more or less be the center of your appointment booking software experience, these options are a huge deal.The calendar is easy to use in other ways too. Hovering over or clicking slots or services pops up description windows. The calendar integrates easily into iCal. You can easily change the intervals between offered service times to even irregular amounts of time, such as 12 minutes, rather than being limited to hours or half hours.The "two-way sync" with Google Calendar didn't seem to work for me in either direction at first, though the appointments finally showed up on my Google Calendar in a strange, unhelpful form. Equally unfortunately, available times on the main calendar are defined by a light gray tone and unavailable by dark gray, making them very difficult to distinguish.
Customer Service and Support:
Appointy customer service is unusually diverse and available. In addition to friendly live chat accessible without wait time in a popup window at Appointy.com, the company offers:
An automatic "tour" of your account's main page after setup
A basic scheduling, rescheduling, and cancellation tutorial
Four more tutorials and one promotional video on YouTube
Negative Reviews and Complaints:
Appointy's negative reviews concerned the software's WordPress integration and language issues on the site and in customer support.
Positive Reviews and Testimonials:
Appointy's satisfied customers praised its multi-functionality, social media focus, payment platform, intuitive interface, and special features.
I wanted automatic scheduling of staff in a way that second staff would only be called after the first staff was completely full. Appointy did it. You guys are amazing.
StreetFightMag recommends Appointy to sole proprietors because of its Google two-way calendar management.
An AspiraTech blogger writes,
Overall I prefer the following about Appointy: You can pick the service/room, staffperson/room schedule, and date all in one screen... The overall graphics look sharper... And there is more admin control to determine what sections will be called (i.e. rooms not services).
Many Facebook users praised the patient customer services, with the free version Appointy customers being particularly grateful!
An outright.com reviewer liked the potential of Appointy's social promotion.
An econsultancy blogger listed Appointy as one of ten great apps for marketers, adding,
Appointy also boasts a social theme, allowing you to spread reviews and benefit from word of mouth PR through a tidy and intuitive interface.
Features:
My favorite Appointy feature is its lack of limitations on number of staff, bookings, and services, though this benefit is not totally unique. Because the company focuses on social promotion, it has some interesting customer-relationship management, promotional, and business analytics tools. Appointy also boasts above average scheduling options and a high level of customization.
Customization
Allow or disallow options you might not have even considered being able to change, such as your customers' ability to promote their appointments through social media
General as well as staff business hours are easy to adjust
Customize the customer experience by (dis)allowing clients to book online entirely; requiring approval except from email or phone verified members; choosing whether a week or month view is shown customers by default; choosing whether the schedule, about, or review tab is shown by default; hiding the Appointy logo from client calendar; making it mandatory for customers to choose staff; deciding what additional information is required from customers during booking
Change the customer email templates to virtually the same degree as your personal email
Add a picture to discount coupons
Include add-ons to your service offerings
Scheduling
Back-to-back booking
Recurring and group booking
Backup staff (set of staff called on only after primary staff schedules are filled)
Drag-and-drop rescheduling
Two-way Google Calendar sync
Client verification to prevent fake bookings
Real-time notifications without refreshing the page
CRM
OpenID login
Text, call, and email alerts
Option to mark and track customer attendance
Customer profile includes icons that express things like how the appointment was made and how satisfied the client is
Appointy can find 60% of your new customers' pictures from Facebook (they have the option to hide it)
Appointy automatically groups customers into helpful groups such as "new" and "inactive"
Business Analytics
Standard automatically client list
Incredibly detailed reports possible
Automatic appointment, sales, alerts, SMS, and credit charged reports
Bar graph reports of service performance and appointment reports as well as pie charts of marketing reports
Easy to track deals, including number sent, number opened, number booked
Promotions
Promote last-minute deals from the main account page when clients cancel
Limit discount coupons to single use or first appointment
Designed for promotion through Facebook, Twitter, and email
Automatic customer reviews
Payments:
Your business' payment settings will apply to all the services you offer. You can choose to charge the full amount, a fixed booking fee, or a percentage of the service value as prepayment. You also have the option to add taxes to your service fees.
Appointy offers to link your account to PayPal, Authorize.NET, or Google Checkout.
Security:
When I asked Appointy's customer service about their security, I received the following answer:
Appointy takes security and privacy very seriously. Our servers are located in a secure environment behind firewalls. Your data is safe, private, and backed-up daily. No matter what happens, your business, your schedule, and your customer data will be intact. We also encrypt your business-critical information as in e-commerce sites. Appointy never shares any customer, client or patient information with third parties without your permission.
For medicine-related businesses, Appointy gives an HIPAA-compliance option when creating a Sales Report.
Integrations and Add-Ons:
Appointy offers SMS/call alerts at an extra cost (minimum 5 cents per message) as well as the following integrations:
WordPress integration
Two-way Google calendar sync (which unfortunately didn't work well for me)
PayPal, Authorize.net, Google Checkout
Facebook and Twitter (customers can post about their appointment and businesses can offer last minute deals through social channels)
Final Verdict:
Appointy has interesting origins and an eclectic mix of features. While the communication and language issues of the staff, site, and promotional materials can be off-putting, Appointy works. It began as a direct response to international companies' specific needs and continues to offer relevant SaaS solutions to small businesses. While I'm not sure the minor dollar amount saved in the Free, Plus, or Pro pricing plans would be worth their limitations, the Business Plan boasts some excellent features for $40-50 per month, including helpful scheduling options, an intuitive user interface, easily created deals and promotions, and pretty thorough business analytics. Ultimately, Appointy is a unique and delightfully surprising scheduling solution that could work for a large variety of SMBs.
Merchant Maverick's Rating: (4 out of 5)


Last Updated: March 5th, 2014
About Our Ratings | Leave Your Review | Need Help Choosing?
Overview:
An Israeli company founded in June 2006, ScheduleOnce was established by a team who also co-founded Accept Software, an enterprise product-planning solution, that was recently acquired by Artemis International and has received over $25 million in funding (according to CrunchBase). Gilad Goraly, now ScheduleOnce's CTO, leads the business with CEO Rami Goraly. Today the company consists of roughly 20 employees and has earned a solid reputation among reviewers. Frequent updates to the software, responsive customer service, a well-maintained blog, and software that connects to pre-existing calendars rather than creating an independent one make ScheduleOnce seem well in tune with users' needs.
According to its website, ScheduleOnce's mission is "to provide powerful, easy to use and affordable scheduling software to individuals, service businesses, product businesses and educational institutions." While this statement sounds identical to those of many small business solutions-based companies, ScheduleOnce's functions are equally well (if not better) suited for meetings, such as among organization members or between virtual tutors and their clients, as for appointments, such as spa visits. This emphasis on meetings makes ScheduleOnce closer in many ways to Doodle and Tungle than standard small business-focused scheduling software.
This emphasis on meetings between individuals also drives the name of ScheduleOnce's "MeetMe" pages, each of which is formatted like a social media profile—albeit with a large calendar front-and-center. MeetMe pages can be bound together in "BookNow" pages for organizations and businesses with multiple members. While ScheduleOnce doesn't offer small businesses a streamlined solution in that it cannot process or track payments or include service add-ons, it does keep small business scheduling needs in mind and has made MeetMe pages flexible enough to be used for resource and staff management. Its impending integrations with SalesForce, InfusionSoft, WebEx, and GoToMeeting also indicate its commitment to small business and to constant improvement.
In addition to being a unique hybrid between a meeting- and appointment-based scheduler, ScheduleOnce's two most standout features are its superb Google integration and advanced time zone support. Anyone already dependent on Google for running business or daily life, as well as anyone frequently working with people in different time zones, would find ScheduleOnce exceptionally useful.
Date Established:
2006
Location:
Israel
Domain Name(s):
Pricing:
ScheduleOnce offers six account types, including a totally free version. You can try any paid plan free (without obligation or credit card information) for 14 days before you sign up; this offer does not extend to account holders who want to upgrade. Month-to-month payments can only be accepted through PayPal.
Tier 1: Basic (FREE) & Plus ($5/month) plans
Schedule group meetings.
Book appointments in "Approval Mode," in which customers first suggest a few time slots before you approve one.
The Plus Plan excludes ads and includes your logo and appointment follow-up.
Tier 2: Premium ($9/month) or Professional ($19/month) plans.
Book in "Automatic Booking Mode," a one-step process in which customers pick a time to automatically create an appointment in your calendar.
The Professional Plan includes multiple meeting types, services and locations, as well as website integration and reports. It also comes with three MeetMe pages.
Tier 3: Workgroup ($29/user/month) or Enterprise ($49/user/month) plans.
Works best for organizations.
Supports multiple users with varying levels of access.
Supports multiple time zones.
Each user license includes three MeetMe pages.
Single additional MeetMe pages are available for $7/month or $70/year.
Ease of Use:
Using an exceptionally clean user interface, ScheduleOnce makes the setup and configuration process, as well as day-to-day business, seem friendly and straightforward. You can demo accepting appointments as an individual or team online to get a feel of its interface and style. Managing your account is so simple I'd hazard to say that someone with no experience with software could figure out its basic functions entirely on their own.
Setup: When you sign up for an account, the first thing you do is select your own url ending – your MeetMe page link will look like this: http://meetme.so/[yourname]. You then set your basic weekly recurring schedule in a beautiful Google Calendar-like clickable schedule. This availability calendar does not serve as your main calendar but syncs later with your main external calendar to begin accepting appointments. Next you add basic personal info: name, company, title, and a welcome message. A strikingly clear and helpful popout window over the main page appears guiding you to the final Setup steps: 1. Connect calendar (with link). 2. Adjust your setup (with link). 3. Make a test booking (with link). Returning to the "Home" tab prompts the popout with these steps and their associated links (including to the Support Center) until you choose to keep the window closed. At the bottom of the Home page, a friendly invitation to request a personal setup/training session with the company's CEO appears, which you have the option of dismissing.
User Interface: With subtle but effective color choices, popout windows and buttons, appropriate icons, simplified text in readable font, and a perfect amount of white space cushioning the text, ScheduleOnce's graphic user interface is now among my favorites. Tabs and headers are easy to read and divided intuitively. Simple design elements, such as big orange "Save" buttons at the bottom of settings pages, make the setup and configuration process very transparent. Small "?" buttons appear beside certain headings which, when hovered over, pop out explanatory bubbles that disappear as soon as you pass over them. All in all, the software was clearly designed with the end user in mind – not a particularly tech-savvy end user, but one who knows how to navigate a website and simply wants to setup a booking page without too much fuss. The design style is equal parts professional and unintimidating.
Settings: Just as ScheduleOnce offers practical but not stylistic customization to the user, its settings don't try to reflect the specific needs of dozens of industries. Rather, in prioritizing simplicity and efficiency, ScheduleOnce offers a decent number of configuration options for each element of the user experience without additions that would distract the average user (but satisfy one with very specific needs). Services, for example, include only a name, description, duration, price, and image – no service-specific settings or add-ons – but any service can be duplicated (then adjusted, of course) for setup ease. The fact that many options start off on a default setting reflects ScheduleOnce's commitment to ease of use over the complication of extra functionality.
Scheduler: While an "activity stream" rather than a calendar appears on the account home page, an upcoming update soon to be released will give the activity stream more of the look and feel of a calendar than it has now. A beautiful interactive weekly calendar appears in when you set your general or meeting-specific availability, but on the main page only shows a summary of activity. Buttons beside activities make it very easy to reschedule, cancel, and filter them, while associated icons make it clear what kind of activity each one is. Two large buttons at the top of the page offer easy access to customer self-schedule links and group meeting setup. The lack of a calendar view probably springs from ScheduleOnce's tight Google integration – Why view the same calendar in your account that you can see in Google, on your computer and mobile device? Still, having to dig in the "Setup" tab for the availability calendar or clicking back and forth between another window with an open Google Calendar aren't as simple as a simple calendar displayed on the home page would be.
Custom Fields for Booking Forms: While not a unique feature, custom fields for clients to fill out have never seemed so easy to create. Field titles and subtexts can be linked to an outside URL for all five field types. File sizes can be limited for attachments and certain options checked by default in the checkbox field type.
Email Notifications: Another common feature, customer notifications are also particularly lovely in ScheduleOnce. You can decide what name appears as sender of the confirmation emails. You can include Google Calendar invites in the email, which would automatically add the event to the customer's calendar. While the format and style of emails remain uncustomizable, you can add your own text and decide both how many emails go out and whether they go out as close as five minutes or as far as 7 days in advance. You also decide the timing of an optional follow-up email. Finally, single-user accounts can select one additional email address to send notifications of new bookings.
Client Experience: Overall, the client experience is as simple and straightfoward as the account user's. Anyone trying to schedule a meeting is greeted with a time zone setting to ensure the calendar appears according to their timing. The scheduling page features a large, clickable monthly calendar with clear instructions for choosing a date and time. The service provider's note and social media links appear in a sidebar, with ScheduleOnce's logo and a "Help" link in the header. ScheduleOnce is careful to give clients multiple points of access; through the website widget, you can choose to invite customers to contact you via phone or email as well as making an appointment online.
Customer Service and Support:
ScheduleOnce's customer service is tiered: Email support is available to all paying members, with weekday phone support available to Professional and Workgroup Plan clients. Enterprise users also receive phone support on Sundays.
Free, 24x7 customer service options include:
Knowledge Base: Over 150 in-depth articles.
Thorough Blog: The ScheduleOnce blog announces regular (usually monthly) updates to the software.
Email Support: I received a response half an hour after I sent a support question during business hours on a weekday. The email was friendly and precise and included a phone number for live support.
Free Consultation: ScheduleOnce offers to host a one-on-one meeting with a customer service representative to demo the software and receive feedback.
Social Media: The company's YouTube account offers six very short videos of feature introductions, general overviews, and testimonials. It has a moderate presence (about 250 likes) on Facebook, with posts every few months, mostly by CEO Rami Goraly. The Twitter page is full of conversations between ScheduleOnce and enthusiastic users — praise for the software springs up almost daily. There are also conversations in Twitter focused on solving users' issues and answering questions.
Demo: In 2011, ScheduleOnce hosted a live webinar. An 11-minute recorded product demo from the webinar is available through the blog.
Negative Reviews and Complaints:
The criticism for ScheduleOnce came from users noting feature limitations. No (public) issues with customer service, account management, or software functionality exist. As someone used to seeing software offer some kind of POS for small business users, I was most surprised by this lack. Other reviewers brought up the following other limitations:
No Home Page Calendar: The software only displays an "activity stream," or list of meetings and appointments, in the home page. To see bookings from week to week you must go to Setup >> MeetMe pages >> Availability >> Date-specific availability - Edit, or access the bookings on a connected calendar. Customer Support assured me that this feature is in the works.
No Automatic Rescheduling: As the scheduler, you cannot directly reschedule a one-on-one meeting or appointment. Rather, if your availability changes and you must change an already confirmed appointment, a cancelation notice and request to reschedule is sent to the invitee. A writer on ProductivityPortfolio doesn't like having to "start over" in this way. For group meetings between people who have already shared availability, you can reschedule a meeting at any time.
Group Scheduling Difficulties: A Mashable reviewer notes that the process of sending a scheduling invitation link to invitees through email makes it hard to track invitees that haven't yet responded. Additionally, the reviewer notes, the horizontal availability timeline makes multi-day meetings and availability less intuitive than it could be.
Positive Reviews and Testimonials:
There are literally hundreds, if not thousands, of enthusiastic reviews for ScheduleOnce scattered in sources from Google App Marketplace to Twitter. A small business CEO writing on Geekwire, for example, claims he "can't live without" ScheduleOnce in his daily life. A Twitter user writes, "This is one of those 'OMG' apps," while another tweets, "If you are a busy person and you aren't using ‪@ScheduleOnce you are making a huge mistake." "It's what I like to call a 'gamechanger,' " writes a Google App reviewer. So what do these users getting so excited about?
Accurate Time Zone Support: This piece of praise was the focus of a ComputerWeekly.com review, which concludes, "For global organisations that regularly deal with multiple time zones, ScheduleOnce provides a solid capability." An AllBusiness.com writer explains the mechanics behind the unique time zone support:
ScheduleOnce has a patent-pending method for ensuring absolute scheduling accuracy across any combination of time zones and daylight saving changes. You can rest assured that all attendees receive the correct time, anytime in the year and anywhere on the globe.
Makes Meeting Scheduling Easy: ScheduleOnce had the most features in comparison with three other meeting-scheduling software reviewed in 2010 by Mashable.com.
Reliable Company: As I mentioned, it's virtually impossible to find complaints about the company behind the software. One user writes "I have never encountered an error since ive been using the service." A 5-star review on Google App Marketplace praises ScheduleOnce for polishing its software and staying visible and active in the marketplace.
Google Integration: Google Calendar users were very excited about how easily ScheduleOnce fits into their Google accounts. ScheduleOnce even appears on the Google Mail sidebar, making it very accessible. Users claim:
ScheduleOnce works seamlessly and accurately with my calendar like nothing ive ever seen before.

I use Google Calendar and the integration is nearly flawless (it doesn't remove an appointment when cancelled - only changes to cancelled status).
Easy to Use for Clients: One user writes that his clients were very responsive to the email links, while others note that they receive positive feedback from their customers and meeting invitees. One business owner theorizes that "a well-displayed timetable stimulate the use of the system by clients and by staff." Another reviewer called the interface "dead-simple."
Eliminates Back-and-Forth: Mozilla user inteliov claims, "If you arrange and schedule meetings or conference calls you MUST have this."
Powerful Back-End System: One tech-savvy Appointment-Plus user praised Appointment-Plus' capabilities and described a long-term history with the company. Mozilla add-on reviewer praised: "In my point of view ScheduleOnce is the most powerfull, friendly and fuctional add-on for Gmail on earth, thanks for make it [sic]."
Features:
The software is based on "MeetMe" pages built for individuals but which can be linked to a centralized "BookNow" page. MeetMe pages are essentially individual calendars built for individual classes and appointment types in addition to individual people. BookNow pages, on the other hand, provide a solution for organizations and businesses to provide access to multiple MeetMe pages according to classes, staff/team members, or resources.
Because ScheduleOnce has one foot in meeting-scheduling and the other in appointment-booking, most of its best and most diverse features concern scheduling rather than extra small business solutions. These scheduling features include:
Google Integration: ScheduleOnce's integration with Google is pretty thorough and seamless, with features for your Google apps, Gmail, and Google Calendar. For example, you can sign in to ScheduleOnce with your Google Account – no new username necessary. You can also sync as many Google calendars as you want for real-time updates across all calendars. Finally, the Google Apps administrator for an organization only needs to install ScheduleOnce for all users.
Salesforce Plugin: ScheduleOnce recently partnered with Salesforce.com to automatically sync the two accounts with one click. This feature will make ScheduleOnce that much more essential to sales and customer service professionals.
Availability-Based Group Scheduling: No signup is required from attendees to use this function. Rather than accept or reject proposed meeting times, ScheduleOnce allows you to present a range of availabilities and match them with unlimited others' availabilities. The steps are insanely easy and the schedules very easy to view. You can send a scheduling link to as many others as you want. The software automatically finds schedule commonalities and prompts you to add the event to your calendar. Once you've created an event, all respondents become attendees and are sent a meeting confirmation email.
Automatically Redirect: A minimal and simple feature at the same time totally unique in my experience of booking software, the option to automatically redirect clients to any URL you choose after a booking is confirmed creates some very interesting possibilites. You can also choose how long after the confirmation page displays you want the customer to be redirected, if at all.
Meeting Location Settings: Each MeetMe page can define the meeting location, if desired, as virtual or face-to-face. Choose whether you or the client sets up the conferencing or location information.
Custom Categories for MeetMe Page: Not only can you label, add, and edit categories for your MeetMe page – you can also make the category visible either to the public or only internally. Add an image associated with the category, including from ScheduleOnce's broad collection of sytlistically consistent icons.
Website Integration: ScheduleOnce makes it extremely easy to create a widget, embed the scheduler without the ScheduleOnce brand into your website, and add buttons to your website. The customizable widget is particularly interesting. It pops out in a "lightbox" (rather than redirecting to a new window) and can offer clients the option of booking online, calling, or emailing. The brandless embedded booking page also has a customizable color scheme and adjusts to mobile and desktop views. Buttons can float at the bottom corner of a website or be added in a specific part.
Payments:
While you can list prices for  services, ScheduleOnce does not currently offer to store credit card numbers or take payments from clients for goods or services. An integrated payment solution is in development and is set for release by the end of first quarter 2014.
Security:
ScheduleOnce seems more focused on personal information protection than data protection. It makes no claim to backup data – in fact, according to its website, the company "never has your Google account information and does not store any of your calendar information on our servers." You can click here for ScheduleOnce's (pretty standard) privacy policy.
You can choose to add a layer of HTTPS encryption (already present in the link for website embedding) to your standard customer links. This article in the KnowledgeBase explains how.
Integrations and Add-Ons:
ScheduleOnce is based on a thorough integration with Google—including Gmail, Google Apps, and Google Calendar. Additionally, some impending integrations are on the horizon:
CRM: Cirrus Insight recently announced a partnership with ScheduleOnce that will allow users to automatically sync their events to SalesForce. ScheduleOnce users will also have the option of integrating with InfusionSoft.
Virtual Conferencing: Upgrades planned for the end of the first quarter include integrations with WebEx and GoToMeeting.
Final Verdict:
A hybrid of appointment-booking and meeting-scheduling software, ScheduleOnce is difficult to judge against software that strictly falls in either of the two categories. It's safe to say, because ScheduleOnce is a very reliable company who attentiveness to its users has earned it a glut of fantastic reviews, that the software will only get more powerful and more flexible with time. Currently well suited to the needs of educators, consultants, organizers, and busy individuals, the software is very affordable (even free!) for the average user.
I imagine that anyone whose services or needs include online meetings, particularly across time zones, would find ScheduleOnce extremely and uniquely useful. I highly recommend it to sales professionals and very small businesses who are already hooked up to Google, want to integrate a scheduler into their website, and who have third-party solutions for CRM and processing and tracking payments. ScheduleOnce is also appropriate for anyone looking for a hassle-free way to present a personal and professional face to their clients and contacts while inviting them to schedule a meeting or service with them.
Merchant Maverick's Rating: (3 out of 5)

Last Updated: March 5th, 2014
About Our Ratings | Leave Your Review | Need Help Choosing?
Overview:
A relatively recent arrival on the web-based appointment software scene, BrightCalendar offers solutions exclusively for the charter and tour industry. It's headquartered in Miami Beach, Florida, and managed by Kevin Martin of web marketing and development company BlueClaw Group. BlueClaw offers customized packages – including BrightCalendar – for charter, tour, marine, and outfitter businesses seeking online booking and marketing solutions. BrightCalendar is essentially independent of BlueClaw, however, revealing no connection to the company in its website.
Perhaps because it's a young company or perhaps because it wants to control its image, BrightCalendar severely limits its public face. With just an outdated Facebook page and fragments of a company profile available on the Internet, BrightCalendar doesn't seem too interested in connecting to existing or potential customers through popular channels. The company's approach is very personalized and contained: Rather than viewing standard demos through YouTube or Vimeo, potential clients submit their business information to BrightCalendar. BrightCalendar creates an account based on the details given and schedules a personalized half-hour demo to explain how the solution fits with the client's needs.
The unique setup process captures BrightCalendar's general business model: Tailor the product to a very specific need, and make sure your potential customers (and only your serious potential customers) know exactly what they're getting. As such, the software doesn't really work for businesses outside of the tour/charter industry and doesn't satisfy any desires for help, support, or interaction outside of the company's website, phone contact, and email address. Nevertheless, the software is a solid product with helpful options for reservation booking and excellent POS, payment processing, and revenue tracking capabilities.
Date Established:
2011
Location:
Miami Beach, FL
Domain Name(s):
Pricing:
BrightCalendar offers annual pricing between $599 and $999.
Unlike most companies, BrightCalendar does not offer monthly or self-selected standard plans. Pricing is based on what you and BrightCalendar together determine your business needs after conversation and a personalized walk-through demo. The client can opt to test the new account for 7 days with no credit card or obligation. The price you settle on during the demo and trial period remains the price you pay for your account in the future.
All accounts include unlimited use and bookings, setup, phone and email support, the mobile app, and new features.
Ease of Use:
BrightCalendar features a generally intuitive, straightforward user interface.
Setup: Initial setup is done for you, based on information you email BrightCalendar and your website. For the 7-day demo you receive an email with a temporary username and password to log into your account.
Graphic User Interface: While BrightCalendar isn't necessarily hard to navigate, it lacks the slick ease of more polished sites. The dashboard has a professional appearance, mostly white and blue with lots of rather small Arial font. Icons accompany major titles but are generally limited. The dashboard can be set to month, day, or default view, in which you can view the current day's bookings and a list of accessible calendars. A green "add reservation" button in the top left corner makes creating new reservations easy from anywhere within the site.
Settings: BrightCalendar settings are mostly standard and straightforward. Interesting ones, however, include making a reservation from the settings page takes you through the exact series of windows that a customer would view, though of course without leaving your dashboard to visit the client booking page. Other basic useful settings include the ability to view four months at a time and configure any one day's availability and services. You can set appointments to public, not shown, or call for availability.
Calendar: The software's calendars are reasonably interactive and intuitive. You can create multiple calendars in one BrightCalendar account, each with unique settings. Configuring a calendar involves choosing settings like start and end dates, whether payment or deposit is required upfront, how many calendars are subordinate to it, a logo, tax and gratuity options, and what credit cards to accept.
Categorization: Items, reservations, and charges can all be separated into groups, making them easy to track and organize.
Customer Management: Going to the customer page means opening a search by last name or email rather than seeing a complete list or list of groups; however, you can export a .csv file of the list that comes up from your search with one easy click of a button. Unfortunately, there's no way add customers yourself from the customer management page; you have to book a reservation and fill in the information that way. From the "Payment Gateway" settings page you can choose what customer contact fields to display and make mandatory for when customers book with you.
Coupons: Creating a new coupon is very simple. Determine its name, maximum number of redemptions, start and end date, value, whether clients can use multiple, and whether it offers a percent or dollar amount discount. Voila!
Customer Booking: BrightCalendar's front-end is very simplistic and easy to follow, with lots of white space in its layout and clear fonts and buttons. Customers first choose a day, then a type of tour, and finally the times for that type offered for the chosen day. After choosing how many tickets of what kind for that booking, they see a preview of the order with options to add to cart, add a coupon, change the reservation or check out. The checkout page is equally clear and simple, with the total owed appearing at the top of the page and an SSL certification appearing beneath it. The confirmation email is well laid out and easy to read. Unfortunately the email comes with no link back to the booking page. Your account's email address appears as the sender.
iOS App: The app, which seems functional, has an interesting layout: From the dashboard you can choose Reports or Availability. Though there's no full calendar view on the app, from these buttons you can view or make reservations, apply payments, and create reports.
Customer Service and Support:
BrightCalendar's customer service and support is both uniquely personal and extremely limited. There are records on Facebook and the Better Business Bureau of customers being ignored or promised solutions they did not receive.
My experience with the company was mixed. While it ended up taking a total of one week to complete the conversation-demo-login process, having to connect with a knowledgable human voice from the beginning of my relationship with BrightCalendar definitely improved my attitude toward it. Ultimately, however, I (modern as I am) would prefer a range of thorough and accessible online customer service tools to sparse contact with the most knowledgable of humans.
Personalized Setup: In order to avoid the low retention rate inevitably suffered by sites offering free demos, the company offers to set up your account for you and guide you through a personalized walk-through demonstration of how it works. This approach establishes a personal connection between you and the company early on and cuts down on the number of people leaving the site out of frustration with or ignorance about potentially simple issues. As I mentioned in the Overview, it also puts you at the mercy of a single personal or perhaps small team of customer service representatives who operate via one phone and one email address.
Facebook: BrightCalendar's Facebook page, founded in 2004, has garnered almost 3,000 "likes." Unfortunately the company offers little information on its "About Us" page and has not posted or updated since the summer of 2012.
No Additional Help: There is no self-starter alternative to contacting the company directly: no FAQ, blog, or tutorials.
Negative Reviews and Complaints:
BrightCalendar's extremely personalized approach to customers and tight control of its public image prevents the dissemination of lots of bad press; however, some angry customers posting on Facebook and Google Play, as well as one who went so far as to report to the BBB, suggest that customer service and the Android app are the company's Achilles heel.
Unresponsiveness: BrightCalendar received an F rating from the Better Business Bureau after failing to respond to a customer complaint as well as attempts by the BBB for background information.
Android App: BrightCalendar's app received a 2.5/5 star rating on Google Play. Users complained that the calendar wasn't syncing properly or, in some cases, at all.
Limited Customer Relationship Management: My biggest problem with the software was how little it lets you do with your customer data. While offering detailed, beautifully streamlined options for payment information, BrightCalendar doesn't offer any tools for analyzing or reaching out to your customer base.
Positive Reviews and Testimonials:
According to the tour, charter, and resort business owners who offered testimonials for BrightCalendar's website, customers enjoyed the software's flexibility and ability to suit their unique needs, financial tools, and ease of use. Several users also praised the customer service, calling it "incredibly quick and responsive" as well as "professional, friendly, and prompt."
Streamlined Solution: Customer management and revenue reporting.
Well Suited for Target Industries: Fits unique businesses like CT River Expeditions, who said "Since it was the only system that was truly capable of handling the uniqueness of our businesses schedule. Not only is the reservation system flexible...".
Easy to Use: Some customers described the system as easy to use, particularly setup and creating reports.
Good Customer Service: Users liked the personal attention and advice they received from BrightCalendar, so much so that one writes,
 The customer support goes above and beyond with assistance and follow up!
Features:
BrightCalendar has a few solid calendaring tools, excellent payment management and financial reporting, and very basic customer relationship management.
Scheduling: Scheduling is highly tailored to tour/charter businesses: Combine private and group fares of different availability levels (maximum numbers of participants) for each occurence of an event or activitiy; extend activities across several days; and adjust fares, availability, add-ons, and customer forms for any particular day or activity.
User Management: BrightCalendar offers very flexible options for adding multiple users. Every user you add to the account receives a password as well as completely tailored permissions: You can choose which calendars they can view and exactly what functions (reservations, settings, layout, customer search, etc.) they have access to.
Customizable Widget: Unlike many other in-site scheduling widgets, BrightCalendar's can blend in to the appearance of the business site without either pulling customers to a new booking page or distracting them with BrightCalendar advertisement. The widget boasts clear, distinctive buttons and images with descriptions for each activity. It's designed to be easy to implement and to integrate with Facebook.
Custom Links: BrightCalendar designed links to the booking page to be as specific as you like. You can find a global link (for your whole calendar) on the settings page of your account as well as a date- or activity-specific link on the reservation management page.
Coupons: Coupons, which are automatically hidden from customers if you don't offer any, are easy to create. If a coupon brings the customer's payment down to zero, the booking page will skip the payment information fields for ease of use. BrightCalendar supports both regular and bulk coupons like Groupon and Living Social vouchers. You also have the option to exclude the cost of add-ons from coupons.
Forms: The coolest things about BrightCalendar's customer information forms is that they can multiply according to the number of people in a group booking and that each element has a fully customizable format and content. You can supplement the customer's information about themselves with notes to their bookings that only you and whoever you allow access to can see.
Financial Tools: BrightCalendar's financial tools are some of its most creative and useful ones. You can create rain checks and refund customers as well as apply payments to bookings at any time. You can track what your clients owe you and what you've already collected.
POS Platform: The software makes it easy to create and track inventory, add additional charges to or change the price of an activity at any time, and create preset or custom deposit amounts. You can create bookings without any payment required or take full prepayment only. Each add-on you create can include any number of items in your inventory. You can also add fees according to either the number of bookings or the number of people booked.
Custom Reports: In addition to taking payments, you can analyze them pretty thoroughly too! In BrightCalendar you can create reservation, credit, and financial reports for a particular time frame. Financial reports include revenue breakdown by reservations, optional items, fees, refunds, tax, and owed. You can create custome reports by choosing up to 8 (out of 22) fields to display. You set how to order the results display and whether to allow "limited access users" to view it. Print any report or export it as a .csv or .pdf file.
Payments:
BrightCalendar gives you flexible options when it comes to payment collection. You  can collect credit card numbers (of specific card types) to charge later, use your current merchant processor, or get set up with BluePay, Merchant Warehouse, Cybersource, or Authorize.net. Whatever medium you use, you can choose whether you want to require a full deposit, default deposit, new deposit, or no deposit at all.
BrightCalendar does not support cash or check payments.
Security:
BrightCalendar is PCI-compliant and hosted by RackSpace, whose reputation for stability and security is excellent. Scan Alert performs security audits for the company every three months. Your data is never deleted. For your clients' ease of mind, SSL Certificates appear on the booking widget.
Integrations and Add-Ons:
BrightCalendar shies away from all but payment integrations. The company is partnered with BluePay and Merchant Warehouse and supports Cybersource and Authorize.net for payment processing.
Final Verdict:
BrightCalendar's expremely tailored and personalized approach to business and software development has its upsides and downsides. Creating personal contact within the company during setup certainly makes it harder for the potential customer to casually end a trial account out of apathy, uncertainty, or frustration. At the same time, reliance upon one small office's availability for all your needs could frustrate those accustomed to greater autonomy or more immediate satisfaction. The company's interaction with its clients has the character of the relationships between friendly small-town businesses: pleasant, personable, and relatively inefficient.
As far as functionality, BrightCalendar offers some great features for the charter and tour industry that standard booking software geared toward a variety of SMBs simply doesn't. It has some particularly flexible payment, POS, and financial reporting options that could make it an invaluable business tool for many. That the calendar widget is built to blend into a business' pre-existing site speaks volumes. The software's limitations in customer management and the company's limitations in customer support channels make me hesitant to give a blanket endorsement of BrightCalendar, but it's a totally reasonable option for charter and tour companies. If your business is within that industry or has similar needs, I definitely recommend you contact BrightCalendar to set up a no-strings-attached demo. Expect good people, slow service, and a solid product. Just like the old days.
Merchant Maverick's Rating: (3 out of 5)

Last Updated: March 5th, 2014
About Our Ratings | Leave Your Review | Need Help Choosing?
Overview:
Unlike most of its competition, Appointment Plus targets large businesses and institutions as much as it does SMBs. According to an article written in StartUp Beat, Founder and CEO Bob La Loggia began his career at management consulting and technology services company Accenture. After gaining experience with some Fortune 500 companies, La Loggia, still in his 20's, boldly quit his job in 1993 to become an entrepreneur. While three years of disappointment and massive debt crushed his first endeavor, La Loggia created new visions and became involved in three more startups, including Appointment Plus.
La Loggia is a particularly expressive and transparent entrepreneur who likes sharing the story of Appointment Plus and the lessons he learned over the course of the last decade. In an article from La Loggia's local paper, Scottsdale Airpark News, he recalls creating appointment software in 2001 in response to the growing need for businesses to adjust to the popularity of the Internet. After a couple years of working hard with very few resources, the company began gaining traction. By 2009, Appointment Plus functioned with a team of 10 employees; that year, La Loggia had a business management revelation and decided to expand dramatically. Today the company consists of roughly 70 employees, which allows it to assign a personal customer service representative as a setup coach to each new Appointment Plus user.
Appointment Plus stands apart from other appointment-scheduling software companies' small teams and low-key entrepreneurs. The company prides itself on being used by "some of the biggest companies in the world" within over 100 industries. These include Fortune 500 companies like Gap, Exxon Mobil, and Penske as well as institutions as large as Columbia University and the American Red Cross. In total, the company serves over 8,000 customers in 17 countries. La Loggia's large-scale visions and pride in his company appear to drive Appointment Plus' aggressive claims and advertising -- according to its "About Us" page, for example, Appointment Plus is "the most flexible and feature-rich application on the market today"!
Today La Loggia mentors new entrepreneurs and invests money in local Arizona startups. He was recently awarded the Arizona Tech Council's "2012 Ed Denison Business Leader of the Year" Award and labeled a "Tech Titan" by Phoenix Business Journal. Appointment Plus was given an Inc. magazine 2013 Hire Power Award for helping the economy by creating jobs and named a CareerBuilder Top 50 Places to Work.
With an unusually grand vision, a wealth of management systems and business strategy knowledge, and a commitment to growing startups into big companies, La Loggia has shaped Appointment Plus according to a unique vision. With a huge team of employees and commitment to flexibility, the company offers to fit the needs of very large and high-powered organizations in ways more modest companies can't.
Of course, for smaller companies who can't afford the add-ons or extra monthly charge for timely customer service, Appointment Plus can't guarantee total satisfaction. Though the software is powerful and the customer face user-friendly, the system is not simple enough for the average user to understand or setup easily. And while its customer service team is particularly enormous and persistently reaches out to new customers, Appointment Plus has garnered negative feedback for its occasional unresponsiveness (even to complaints filed with the BBB).
While smaller businesses might have their needs better met by simpler, cheaper software from similarly sized companies, Appointment Plus has the flexibility, through detailed settings and huge slate of integrations and add-ons, to cater to medium- and big-business demands.
Date Established:
2001
Location:
Scottsdale, Arizona
Domain Name(s):
Pricing:
Appointment Plus offers five pricing tiers, the highest of which is built to suit organizations of any size. Each location within a single user's account requires a separate plan. New users can sign up for a 15-day free trial of the Gold Plan (no obligations or credit card required). All accounts automatically include basic email support with responses within 4 business days, but more advanced support must be purchased as an add-on.
The pricing plans are as follows:
Bronze: $39/month or $399/year
Up to 500 appointments per month
Up to 20 users
Silver: $49/month or $499/year
Up to 500 appointments per month
Up to 20 users
Flexible payment processing & credit card capture
Integrated room sharing
Service bundles
Gold: $79/month or $799/year
Up to 500 appointments per month
Up to 20 users
Advanced analytics, settings & features
Platinum: Starts at $149/month
Up to 3,000 appointments per month
Up to 100 users
Unlimited customers
Full API access
Enterprise: Custom pricing
Unlimited customers
Unlimited appointments
Custom modifications
Dedicated server and account manager
Ease of Use:
Using Appointment Plus does not come naturally. A powerful system, the software offers many customizable details but little structure to organize the user experience. The graphic user interface looks somewhat outdated and, while functional, is not extraordinary. The main account schedule displays as a list of time slots and appointments rather than an interactive calendar. Taking advantage of the company's free setup coaching sessions and other customer service mediums would be necessary for most new users.
Setup: When setting up an account, Appointment Plus asks for your phone, name and email. An individually assigned setup coach emails and calls you within a couple days offering to help you get started. Because Appointment Plus emphasizes flexibility across industries, you must choose from one of hundreds of business types (including "other" and "children play center") and countries from drop-down menus during your business configuration. When I opened the software for the first time, I was greeted with a setup toolbar including a Book Now button for a setup coach, a video setup tutorial, a getting started guide, and Book Now website buttons. Clicking the video setup tutorial in the opening screen brings you to the introduction to a series of 10 very clear tutorials between two and five minutes long.
Graphic User Interface: Navigating through Appointment Plus' interface does not feel totally distinct from flipping through the New York Times. The software is incredibly wordy, relying on minimal visual cues and a very traditional, linear layout for each page. Hence, at the bottom of each page requiring input fields is always an "add," "edit," or "update" button, which when clicked prompts red "successful update" text at the top of the page. The software doesn't use enough hierarchy to organize its data: In the Settings tab, each subheading is made of a list of up to 50 individual settings, including,
Prompt customers for payment regardless of whether or not their credit card number is already in their profile. Normally, the system will not prompt customers for their payment information if it is already in the database. This preference applies only if you select "prompt but don't process" as your payment method.
Additionally, a glitch of some kind caused the navigation header at the top of the screen to be cut off several times during my trial sessions.
Settings: Parallel to its linearly organized and overly dense site layout, Appointment Plus offers a wealth of settings. There are basic options for company open/closed times and automated email text as well as very complex, thickly described settings for staff and customers. Some detailed settings seem incredibly useful and full of foresight. Others seem arbitrary or burdensome, such as the extensive drop down menu for event duration (with options from 1 minute, to 1 hour 5 minutes, up to 24 hours) combined with far more limited options for event start time.
Calendar: Instead of assigning a specific schedule to each staff member, in Appointment Plus you create schedule templates, which you can then assign to staff members. The calendar is displayed as a list of time slots with clickable icons for creating an appointment or event in each slot. Staff schedules are displayed side by side, with a clickable monthly calendar in a sidebar for navigation between days. There are no other calendar view options.
Customer Booking: The customer site automatically opens on the appointment booking page, which refreshes as customers make the choices first for staff member, service, then date before confirming their appointment. The well-formatted site also offers customers the options of joining a waiting list and viewing a list of staff members or services. While you can't change the overall layout or the order of customer selection (staff must be selected before service type or time), you can add a logo and a customizable header. Depending on your settings, customers may or must login to the site using a login name and password. Overally the software's front-end is friendly and clean.
Customer Service and Support:
Appointment Plus invests heavily in connecting with new users and creating video tutorials and a knowledge base to answer more detailed questions. Every new account receives an assigned customer service representative, who, after an initial conversation, can only guarantee users responses within four traditional business days. (The company operates in Pacific Time.) More attention requires purchasing a monthly customer support package separately. Appointment Plus has received mixed reviews from long-term users about its customer service over time: Some praise the company's friendliness, while others claim that support becomes inconsistent after the initial attention.
Regardless of the quality of their live help, Appointment Plus does a great job giving their users multiple avenues for seeking answers:
Youtube: The company maintains a channel with 13 videos, including both demos and testimonials.
Setup Tutorial: Opening the software for the first time prompts a tutorial video and a list of quick steps for setting up.
Knowledge Base: The Knowledge Base contains FAQs and descriptions of updated features.
Support Tickets: In October 2013, the company released the "AppointmentPlus AccurateAnswers Center" where users can submit one or multiple support tickets.
Facebook: Appointment Plus updates an account with diverse posts about business management, creativity, branding, and general advice. The page is fast approaching 5,000 likes.
Twitter: Appointment Plus has a storehouse of over 2,700 inspirational and educational tweets with almost 1,000 followers.
Setup Coach: As mentioned, each new Appointment Plus user is assigned a customer service representative who acts as a setup coach and personal link to the company. These representatives are very proactive, calling you and sending half a dozen emails within a few days of setting up your account. Appointment Plus boasts of the "FREE, personal 45-minute setup session" (elsewhere described as 15 minutes) offered any newcomer, which does seem a unique offer among web-based scheduling software companies.
Users looking for support beyond this list can buy monthly customer support plans:
Premium Support: $20/month
Email and phone support
24 hours a day
Response to voicemails and tickets within 1 business day
Extended Support: $10/month
Email and phone support
9am-4pm M-F US Pacific Standard Time
Response to voicemails and tickets within 2 business days.
Negative Reviews and Complaints:
Any business with 8,000 customers will suffer unfavorable feedback. Several online reviewers faulted Appointment Plus' inconsistent customer service and difficult-to-use interface. Several complaints lodged with the Better Business Bureau remain unaddressed, suggesting that there is indeed inconsistency somewhere in the company's customer awareness.
Unhappy reviewers consistently addressed:
Unintuitive Interface: One reviewer described the user interface as "disappointing," acknowledging the customer support available but concluding, "I would much prefer a system that is so easy to use that I don't need the help every few minutes." In my opinion, the interface's biggest fault is simply the use of far too much text. Users would have to spend hours just reading through the site just to understand the settings and options that they have.
Unresponsive to BBB Complaints: Appointment Plus received an F rating from the Better Business Bureau for failing to respond to 3 complaints filed against it. The company successfully closed another 5 complaints with BBB in the last three years, the majority of which concerned billing/collection issues.
Limited App: Reviewers describe the Android app as slow to load and incapable of showing appointment history or syncing with other calendars. (It received an average of 2.9/5 stars on Google Play.) Some iOS users experienced bugs in the iOS app.
Poor Customer Service. A ten-year-long customer gave Appointment Plus 2/5 stars for inconsistent customer service, the same feedback another angry Facebook user posted about the site. Another long-time user cautions that the staff is not always sufficiently trained in the technology behind the system.
Positive Reviews and Testimonials:
Appointment Plus has gathered over 4,800 likes on Facebook and almost 1,000 followers on Twitter, suggesting that many of its users are very satisfied! The company has built up quite a base of long-term customers in its 12+ years, many of which stick with the company in spite of a smattering of other options popping up in the last years. They praise Appointment Plus for:
Very Detailed Settings/Options: Appointment Plus is nothing if not flexible and customizable. While it may take some live help from the company to figure out just how to make the system work for your particular business, the software has an edge over many others built with only certain, often small business types in mind.
Powerful Back-End System: One tech-savvy Appointment Plus user praised Appointment Plus' capabilities and described a long-term history with the company.
Decent Apps: Multiple users found the Apple and Android apps effective and easy to use. The apps received a 2.8 rating in Google Play and a 4 rating in iTunes (on a 5-point scale).
Business Analysis: Some users appreciate the reporting functions and other business analysis Appointment Plus is capable of
Resource Scheduling: One of 1,500 clients who employ this feature, the UCLA Anderson School of Management uses Appointment Plus' resource scheduling to schedule 46 different rooms for multiple uses.
Features:
Because Appointment Plus emphasizes flexibility and appeals to large organizations and big businesses, the software offers a wide range of features often overlooked by other companies, such as resource scheduling, service add-ons, and a customer waiting list. Detailed customer information and subtle staff access and service cost distinctions enable easier online management of big employee and customer numbers.
Resource Scheduling: Appointment Plus' resource scheduling is quite advanced, allowing for the manipulation of multiple resources at once, including staff, facilities, and equipment. Rooms can be scheduled for meetings, conferences, classes, and events. Along with each room you can choose items and equipment necessary for the timeslot.
Add-on Services: Easily create add-on services with a particular cost but no necessary duration alongside regular service appointments.
Customer Waiting List: Customers can choose to put themselves on a waiting list when booking an appointment, giving management the opportunity to control busy time slots (and save at least some of the headache of canceled appointments).
Time Slot Options: You can schedule multiple services per staff time slot (plus!), but individual staff open times cannot override company open times (minus). In the schedule settings, you can choose to allow appointments to span from one day to the next for multiple-day appointments or packages.
Detailed Customer Data: Customer profiles include such fields as "alerts" (which, when filled, prompts a "!" display in time slots scheduled with that customer), "special needs," "account number," "company," and "occupation." The fields are so detailed some seem almost like overkill: Three slots for phone numbers (daytime, evening, cell) and four options for contact permissions (contact okay, call okay, email okay, mail okay) lengthen the customer profile, making impossible to view at-a-glance. Thankfully, the customer database search options make it easy to find customers using any of a dozen search fields.
Staff-Specific Costs: The Appointment Plus system lets you set staff-specific costs for services in addition to default costs. When a customer books with a particular staff member, that staff's cost for the selected service will display instead of the default cost.
Staff Access: Staff members are categorized by type: Headquarters Administrator, Call Center User, Location Administrator, Location Use, and View Appointments Only User. When adding staff, you can also choose to make them inactive (able to log in to the system but unavailable for appointments), invisible to customers, set them as staff or manager, give them a screen name (for display) and login name, and set a password (or changeable temporary password). as Finally, staff information includes both a public profile and internal notes.
Payments:
Appointment Plus makes it very easy to take payments or credit card information before or after appointments through outside payment gateways. Thoughthe  company integrates with the following software for payment processing, they have an exclusive partnership with the first, Merchant Warehouse:
Merchant Warehouse (USA) - allows you to use credit card capture for later use (requires Merchant Warehouse merchant account)
Authorize.net (USA)
Caledon (Canada & USA) - allows you to use credit card capture for later use
eSelect (Canada)
eWay (Australia, New Zealand)
PayPal (International)
You have the option to require payment for either events or appointments exclusively. You may also create distinct payment settings depending on whether the customer is purchasing gift certificates, appointments, products, or packages. The POS feature is only available as an add-on costing an extra $10/month.
Security:
Appointment Plus takes care to describe its security protocols in depth on the company's website. The software is both GeoTrust and TRUSTe certified for advanced Secure Sockets Layer (SSL) encryption and data privacy. Your unique username and password are required to access any private areas of your account. The servers on which Appointment Plus runs are very well taken care of, with regulated climate control, high security, and backup power systems protection their physical location. Finally, data centers are monitored without pause, ensuring that even an unforeseeable glitch occuring in the middle of the night can be set right immediately.
You have some control over your security level as well: In addition to simply changing your password, IP restrictions, forced interval password changes, and other options are available in your account settings.
Integrations and Add-Ons:
In the spirit of flexibility and tailored functionality, Appointment Plus offers a great host of add-ons and plug-ins to expand its basic capabilities. These enable users to take payments, manage customer emails, Unfortunately, some features considered standard within other software come at a pretty hefty cost in Appointment Plus. So, for example, a Bronze Plan user (standard $39/month) who wanted to sell products, sync with Google Calendar, and receive customer support responses within 2 (rather than 4) days would ultimately pay $79/month.
But the option of having extra functions at a cost beats having no extra functions at all. Appointment Plus offers the following add-ons for the specified features. The costs listed appy per business location within an account.
Point of Sale: $10/month
Additional Appointments: $20/month
Calendar Export: $20/month. Export your appointments to Outlook, iCal, or Google Calendar.
Document Upload: $20/month. Allow clients to upload Word, Excel, and PDF documents from the customer site.
Advanced Customer Support: $10-20/month.
Email Marketing: Import and manage customer email lists through iContact, Constant Contact, MailChimp, or Vertical Response.
Accounting: Your QuickBooks account will automatically update when a customer books his or her appointment online.
Social Media: Post straight from your account page on Facebook and Twitter.
CMS/Blog: You can schedule appointments through your WordPress page using the scheduling widget.
Web Services Tools: Enterprise customers with software familiarity can use Schedule Connect, the company's API, to integrate Appointment Plus with any system.
Spreadsheets: Export data into Excel for reporting and record-keeping.
Repeat Customer Reminders: Automatic notifications for inactive customers.
Gift Certificates: Automatically email gift certificates when customers buy them.
Time Clock: Track and tabulate employee time on-the-job.
Compensation Tracker: Calculate employee compensation based on either a flat rate or percentages.
Final Verdict:
The large size of the company and its big-business clientele make Appointment Plus a unique mix of excellence and inconsistency. Its standard customer service approach – offering extensive communication with a personal company representative at first, tapering to email responses within four business days – exemplifies the strange ethic of the company.
A small business with the bronze ($39 per month) plan might find it strange not to be able to export their calendar, process payments, offer service packages, schedule resources, or receive timely responses to their customer support requests. Despite the neat customer booking page and staff access, waiting list, double-booking, and customer data options, a low-level user might forego these benefits in favor of software built for simplicity and ease-of-use.
A large organization or business, on the other hand, with up to $200 per month allotted to online scheduling services probably wouldn't mind spending more money than the baseline cost for peculiar services like equipment management, document uploading, and inventory/POS. A user with more demanding needs is likely to spend more time than most scheduling systems take to learn becoming educated, through online materials and live customer support, in how to make the software work for them.
In conclusion, Appointment Plus is not necessarily a joy to use, but it is a good option for those with the time and money to spend on a more powerful, advanced, secure system than most small companies offering scheduling software can promise.
Merchant Maverick's Rating: (4.5 out of 5)


Last Updated: March 4th, 2014
About Our Ratings | Leave Your Review | Need Help Choosing?
Overview:
Also a graduate of IIT Mumbai, Sanjay Kumar has worked in technology since receiving a Master's in Engineering from Penn State in 1994. He played various roles in i2 Technologies and Microsoft before becoming an entrepreneur by founding SimplifyThis.com in 2006. Today he is still the CEO and, according to his description of the company on meetup.com, one of only two people maintaining the company.
According to Mr. Kumar, keeping things small and flexible spells out efficiency and success. "The biggest source of 'fat' in organizations come from over engineering processes in order to keep people in sync," he writes. And the best tool for efficiency? "A well thought out architecture and an attitude to change it at a whim."
The SimplifyThis "About Us" page echoes Mr. Kumar's serious commitment to simplicity. "Every decision that we make, we measure it with the yardstick of simplicity. We believe this is the only way to truly inject the efficiency and elegance of simplicity into running a business," the website states. This strict standard of simplicity keeps SimplifyThis from the "frustration" of "feature burdened software products that try to be everything for everyone, and end up doing nothing for anyone."
For a quiet, media-shy company devoted in name and spirit to freedom from complexity, SimplifyThis has a surprising number of features. Offering POS, invoicing, and project management solutions in addition to the usual scheduling features and customer relationship management, it does indeed simplify life for small business. The software maintains its simplicity through an incredibly consistent, fun, intuitive graphic user interface, excellently designed despite a couple tics. The company's lack of an FAQ and failure to reveal or explain upgrades to the software to its customers are minor irritations well worth suffering for an excellent, streamlined service at an incredibly low price.
SimplifyThis is headquartered in Sammamish, Washington, in the greater Seattle area.
Date Established:
2006
Location:
Sammamish, Washington
Domain Name(s):
Pricing:
SimplifyThis offers a 30-day free trial (no credit card required) in which you can add two staff members and send up to 15 invoices. Monthly pricing plans vary according only to the number of staff you need to support; features and customer support remain consistent for all users. The whimsically named levels of paid subscriptions are:
1. Tall: $18 per month
2. Grande: $29 per month
3. Premium: $39 per month
Ease of Use:
SimplifyThis' passionate emphasis on simplicity and efficiency really shine through in its user interface. Its use of icons and spacing for maximum navigation ease is really stunning. The layout of each page and organization of the whole site is consistent and incredibly clear. At no point during exploring the software was I confused about the options presented to me or unsure about how to navigate to a different view, setting, or feature. The SimplifyThis team has done a great job anticipating the needs of a small service business – including the need not to be overwhelmed by extra features or intimidated by an unfriendly layout.
Setup: Initial setup requires only your name, email, password, and acceptance of terms and privacy policy. While there's no extra support for the first-time user – you even have to hunt independently for tutorial videos – not much, if any, is needed to figure out the software in a few minutes!
Graphic User Interface: The spacing, tabs, headers, buttons, icons, colors... almost everything in SimplifyThis is optimized for the ease of users of any experience level. The great use of popout windows cuts down on the need to constantly move from one screen to another and back, making navigation super-simple. Bold, clear icons are used whenever possible. Unfortunately, the only problem I found while using the site was that pages don't always adjust well to different window sizes on my computer. Certain tabs on the side and pieces of text on the bottom of the screen got cut off unless I expanded the window to full-screen. Additionally, one of the classes I created refused to show up in the master list of classes, though I could see it listed and even change its name in the display order.
Settings: Without undercutting its commitment to simplicity and ease of use, SimplifyThis offers a wealth of configuration options accessible through a button sporting the traditional gear icon in the header of the site.  Checkboxes beside well-organized and well-spaced settings make your options, including the choice to restrict clients to book only from packages or whether to block the calendar for unpaid appointments, very clear.
Schedule: Changing the schedule requires some experimentation. Though adding time slots was simple for me, it was too difficult to change the preset time slots at first. I finally figured out that marking and then unmarking individual days as "off days" clears the schedule so you can set up new open times. When I tried changing the preset times for another day, however, there was no problem. In SimplifyThis you can create multiple schedules and configure them to start on a certain date and repeat every 1-4 weeks as needed, perfect for businesses with seasonal calendars.
Calendar: You can easily add business-wide holidays and staff-specific time off from the main calendar page. Make time off recurring and send the staff a confirmation email if you wish. You can add notes to both kinds of schedule blocks any staff with access to the calendar to see. Different tabs on the calendar page allow you to choose from day, week, or month views. Alternatively, you can choose to see more linear, graphic representations of your whole staff's availability or a day calendar separated according to staff members.
Mobile App: The iOS app is simple and easy to use, though of course more limited than the website version. From the home screen you can navigate to Unbilled Charges, Accounts, Invoice, or Appointments. In Appointments you can add, search, or view appointments by month, list, day, or staff. In Accounts you can see the balance due for each account as well as choose to contact, map the location of, or see details of the customer. You can also add unbilled charges or invoice customers straight from the app.
Customer Booking: The customer booking process is beautiful, logical, and linear. A timeline at the top of the page shows clients how far along they are in the process. Customers can easily create an account to keep track of their payments, invoices, and appointments.
Customer Service and Support:
SimplifyThis offers free phone support Monday-Friday during regular business hours (9 am – 5 pm) in Pacific US time. You can also email support; I received a next-day response for my first email and none for my second...
While SimplifyThis is relatively active on social media sites and offers very helpful tutorials and a consistent small business blog, it lacks the FAQ and customer help base many self-motivated software users tend to rely on. Even the blog and tutorials are difficult to access from the software. Clicking the large "Help and Feedback" button at the bottom of the page gives you the option of writing customer service an email or posting a suggestion in feedback.
Despite these shortcomings, SimplifyThis' offer of free phone in addition to email support puts it above average in terms of SaaS customer service, and its updated presence online is assurance that the company is alive and well and, therefore, able to respond to feedback and customer needs.
In summary, SimplifyThis offers:
Phone Support: Call 425.298.6702 during business hours to connect to the Washington State company office.
Email: Contact support@SimplifyThis.com for customer service questions.
New Blog: SimplifyThis' standard blog features several thorough posts per month with advice for small business management and marketing, including the entertaining post "Three Tips for Running Your Own Business from Biggie Smalls..."
Old Blog: Founder and CEO Sanjay Kumar personally managed an different version of the SimplifyThis blog from 2006-2011.
YouTube: Find nine software tutorials from mrSimplifyThis, which has 26 subscribers and tens of thousands of views over the last four years.
Twitter: Daily posts by @SimplifyThis about marketing and business. The account follows 854 people and is followed by 781.
LinkedIN: Three of SimplifyThis' 1-10 employees are listed in LinkedIN. The company has 8 followers.
Facebook: 160+ likes, several posts per month. Of the couple posts made by others on the SimplifyThis Facebook wall, all but one received prompt responses.
Feedback: Give feedback and track the progress of responses by opening a popout window from the footer of your account page. According to the feedback page, a text message reminder feature will be released soon and a followup reminder function is planned.
 Negative Reviews and Complaints:
Most criticism of SimplifyThis came from customers wanting more from its accounting solutions.
Customer Support: One user complained that email was answered inconsistently for Easy-Bill, the billing software that could be purchased independently from the scheduling side.
Invoice Customization: An online billing review site gave SimplifyThis' billing software a 6/10 rating, noting,


We liked that it can accept partial payments, but we did not see that it can apply one payment to more than one invoice. Currently they only offer invoice types, such as by service or product, but they do not offer a variety of templates to choose from.
Improve Reports: A SimplifyThis user suggested via the feedback portal that Simplify this include Income & Expense Reports and Earnings Reports to track business growth over time.
No Automatic Card Charging: One customer wished he could charge his client credit cards automatically instead of just invoicing them regularly.
Positive Reviews and Testimonials:
SimplifyThis received great reviews from Google Apps Marketplace (five stars), AppVita, and SEO Maids in addition to its own client testimonials. Reviewers praised its customization, customer support, ease of use, and multi-functionality.
Responsive Support Team: Counter to others' experiences, one reviewer from SEO Maids wrote,
Any time I've had a question I get a response back very quickly. There have been times when I've said, 'Hey, I'd like to be able to do this' and they have actually incorporated my idea into the software within a day or two, you can't beat that!
Integrated Business Solution: An AppVita reviewer called SimplifyThis "a fantastic application" useful for "a full range" of small business solutions. Other users noted as examples that it offers a fast way to invoice on the fly and track client service contracts, just two of the software's many helpful features.
Easy to Use: Billing with SimplifyThis is simple even for someone who hasn't used accounting software before, according to one client testimonial. Another testimonial echoes the sentiment, expressing surprise at how comfortable he was using the software though hesitant of technology in general. "It has a nice clean interface, simple icons so you can find exactly what your looking for," describes one reviewer. Other users liked that schedules can be adjusted quickly and easily.
Customizable: Some users enjoyed the highly customizable templates that allow you to make the booking page match your business website.
Features:
SimplifyThis truly does simplify many aspects of running a small business. From helpful minor functions like keeping a customer-specific to-do list to major solutions like billing and invoicing, the software offers a seamlessly integrated business solution beyond individual, single-service appointment booking.
Manage Projects: SimplifyThis is the only appointment booking software I know of that offers project management solutions. You can create projects as easily as services or classes, although projects are attached to specific customers rather than being generally available. Each project has either fixed, hourly, or non-billable charges. Once you've created a project, you can create specific tasks within it to be billed to the customer. Manually track time or enter a flat rate till the project's completion – then bill the customer as easily as if they had come in for a service!
To-Do List: You can add to-do items by customer name that show up on the home screen as well as in the customers' accounts. Set a due date for each item and mark them when finished.
Calendar: The calendar can be viewed daily, weekly, and monthly and as a list (for easy printing). Staff and availability are easy to access from the calendar, which is color-coded according to staff. Set seasonal schedules and separate schedules for the whole business, different locations, or staff members. Staff can be scheduled at more than one location!
Multiple-Member Customer Accounts: You can add multiple individual contracts to a single account – good news for companies that offer services to businesses or families. You can easily change the account name, add notes to its invoices, or set special pricing from the account page. Fields in the customer account profile include "Referred by," "Status," and "Invoice Notes." You can also choose whether to give each customer access to his or her account. Custom search parameters help you analyze your customer data.
Self-service Customer Account Management: Customers can access their own account to view upcoming and historical bookings, packages, and invoices as well as make payments. You can choose whether to let clients make their own accounts or not.
Custom Reminders: One confirmation and two (customizable) reminder emails are available for each appointment. You can choose how long before an appointment to send reminders and customize the message with your own text. A helpful list of placeholders for the message template appears on the page to take the guesswork out of how to customize your reminders with client names, service types, etc.
Mobile Apps: You can manage appointments, clients, and finances from the iOS app, which has been upgraded seven times since its release in 2010. Staff can sign in individually on the app, which runs constantly in the background of your device so that it's never out of sync with the online scheduler.
Group Booking: SimplifyThis makes it easy to schedule classes, events, courses, and workshops, for which you can track attendance and no-shows. You can make the class fee taxable and add a fixed or percentage-based booking fee. Once you create a class or workshop, you can organize them in a hierarchical structure and add recurring or independent sessions.
Sell Items: SimplifyThis offers a functional POS system that includes items with a name, description, price, and option to be taxable. Items can also be grouped and organized.
Sell Packages: You can sell bundles of services, classes, and apparently products as packages. Unfortunately when I was trying to create packages, not all the classes and none of the items I had created appeared as optional additions, but this is a software glitch the support team could easily fix. When creating a package you can set expiration dates for them, perfect for creating seasonal or limited sales. Package sales reports are available to track their popularity and income.
Reports: You can view sales, invoice, payments, aging, and customer reports. Reports show itemized summaries within a specified date range for each topic. Though they don't show you total numbers (of income, for example), you can export the data into Excel easily and analyze the data more from there.
Payment Options: SimplifyThis' payment options, including the ability to take deposits and create customizable invoices, are some of its most versatile and exciting features. See the "Payments" section below for more details.
Payments:
Billing and invoicing customers via SimplifyThis – for services, classes, packages, products, and projects – is truly simple.
Options: You can accept partial or full payments before or after services on-site, over the phone, or online via cash, check, credit card (via Authorize.net), PayPal and X-Charge. Because payment options are integrated into the scheduler, client accounts are updated automatically when they make any form of payment.
Account Billing: While appointments are made according to individual customers, billing occurs according to accounts. This means that services purchased by various members of the same account show up on the same bill, given to the account holder, rather than on separate bills for individual clients.
Invoices: You can send PDF invoices through email from any account page. These invoices are totally customizable, down to which header fields to include and what to name them. You can set invoices to recur in cycles of any frequency, with its release on any day of the month or day of the week you choose. You can also track add-on charges to be included on future invoices and send automatic reminders to clients with overdue bills
Currencies: Finally, the software supports over a dozen currencies, making it a viable small business option internationally.
Security:
SimplifyThis' standard privacy policy can be accessed here. While the site itself offers no information about the scheduling software security directly, the billing software SimplifyThis uses employs 128-bit encryption. Its credit card portal, Authorize.net, is PCI compliant and stores client data securely so that SimplifyThis doesn't have to, which would make that data more vulnerable. The software is hosted by GoDaddy, which uses multiple-site storage, round-the-clock monitoring, fire protection, chilled water cooling, firewall protection and other measures for security.
Integrations and Add-Ons:
SimplifyThis offers integrations to support its project management, payment, and scheduling solutions:
Basecamp: Keep track of time and manage projects through Basecamp, which syncs with SimplifyThis.
Google-Calendar: SimplifyThis offers two-way sync with Google calendar for the whole business schedule or separate staff/location schedules.
Authorize.net: The company's gateway for credit card payments.
PayPal: Sync your PayPal and SimplifyThis accounts to allow clients to pay you online. Service fees apply.
X-Charge: X-Charge allows you to take credit card payments as well. You must create an account with X-Charge to use it in SimplifyThis.
Final Verdict:
SimplifyThis takes taxes and booking fees into account; has a flexible, highly interactive calendar; offers support for project management, invoicing, customer relationship management, point of sale, class scheduling, and group/family accounts; presents a distinct, well-designed and –organized graphic user interface; allows individual clients to create their own accounts; and produces working mobile apps.
In addition to all this, the company has been around since 2006 and offers a great product with a reasonable amount of customer service for $18-$39 per month! The very minor issues I experienced using the site, searching for an FAQ, and receiving a prompt response from the support email address don't put a dent in my confidence in this software. For business owners who share the company's commitment to economy and therefore plan to hire no more than 10 employees, SimplifyThis offers a unique, seamlessly integrated, attractive, and fun-to-use SMB solution.
Merchant Maverick's Rating: (4.5 out of 5)


Last Updated: March 4th, 2014
About Our Ratings | Leave Your Review | Need Help Choosing?
Overview:
Mike Iwasiow founded BookedIN in 2009, after 12 years of independent information technology consulting as a "one-stop business solution" to help businesses "get noticed, get booked, and get paid." Though now the company CEO, Mr. Iwasiow invites personal contact with potential clients by publicly listing his email, phone, and fax number. BookedIN's office address in Winnipeg, Canada, is also publicly listed, making it one of the most transparent small software companies. Indeed, the company's transparency extends to the site, on which headshots and humorous profiles of the current seven-person team make BookedIN seem very human and accessible.
In May 2011, Canadian newspaper The Winnipeg Free Press featured BookedIn in an article titled, "Little 'Peg Biz Catches Google's Eye." In the article, Mr. Iwasiow reveals that BookedIN's "vision is to become the biggest scheduling network in the world – THE online portal." While competition in recent years for small business online booking solutions has been burgeoning, the idea of building a universal software does seem unique. They definitely dream big. Impressed with its vision and happy to have their tools so well utilized, Google asked  BookedIN to present at a conference in 2011.
Two years after the article, BookedIN announced a partnership with a business development company specializing in tech startups called the Eureka Project. At the same time, a press release announced that the company was releasing a set of new and enhanced features, including the ability to color code services, attach notes to customer profiles, and collect information about clients through custom inquiry fields. In the release, Mr. Iwasiow professes a commitment to ease of use as well as to upgrades and improvements. While these upgrades are not constant, the company does continuously interact with customers online and is growing steadily. After 4+ years in business, BookedIN has proven itself a reliable solution for many professionals, unique in several ways and very committed to simplicity and ease of use.
Date Established:
2009
Location:
Winnipeg, Manitoba, Canada
Domain Name(s):
Pricing:
BookedIN's pricing plans are unique. Pay as you go or pay monthly according to whether you are a solo practitioner or have to manage staff or resources. Payment processing through PayPal is available for all three plans.
A free trial requires no obligation or credit card.
Basic: Free
Five bookings per month
Business webpage
Collect payments
Pay As You Go: $0.50/booking
1-20 Staff or Resources
Purchase blocks of 40, 100, or 200 bookings, which will be renewed automatically when you have ten left
Monthly (Single): $20/month
1 Staff or Resource
Unlimited Bookings
Two-hour support guarantee (during normal business hours)
Monthly (Team): $40/month
2-20 Staff or Resources
Unlimited Bookings
Two-hour support guarantee (during normal business hours)
Ease of Use:
BookedIN founder and CEO Mike Iwasiow's professed commitment to the software's ease of use translates into one of the most beautiful user interfaces I've ever come across—not just of appointment booking software, but of any kind. Here's what makes BookedIN stand out:
Setup: Setup could not be simpler. Your name, the business' name, your email, and a password are all you need to open your webpage and start booking in under a minute. A window that pops up when you first login to the site suggests your next steps; the "help" button for email, phone, and FAQ support is always available in the header; videos accessible through BookedIN's YouTube page and articles on the blog outline the setup process in detail for anyone who might struggle with the software.
Graphic User Interface: I never thought I'd use this word to describe software, but BookedIN's user interface is magnificent. Not only because it's elegant and simple, but becomes it somehow retains a friendly, familiar feel at the same time and keeps its colors to a minimum without looking dreary. Tabs, buttons, and windows are clearly distinguishable. The scheduler and client list are the most easily accessible items on the main page, with one-click buttons for booking and requesting payment. Everything else related to the business can be found under the less obvious but always present "Settings" menu. The site feels centralized, focused, and incredibly intuitive.
Setting Up Services: Creating services involves setting optional categorization and price, break time (padding after the service for rest or cleanup), and lead time. These settings as well as payment options (Offer discount for early payment? Require prepayment? Allow tip?) are fully customizable for each service type.
Users and Resources: You can create user accounts for people allowed to view the schedule, book appointments, and/or change settings. Staff members who provide services, rooms, and equipment all count as "Resources" in BookedIN, are assigned specific services, and receive their own calendar.
"What's This?" Popup Windows: Many settings have a small clickable text beside them with some variation of the question "What is this?" Clicking on it opens a small popup window simply explaining the setting, option, or headline.
Customer Booking: You can easily integrate a BookedIN button into Facebook or any website, which is fabulous. The automatically created business webpage, though clean and professional looking, lacks some features. Customers can only view available time slots by day, for example; there's no way to see what days in a month or week have open times. No business description, only the name, number, and address (with map) appear on the site, with a BookedIN logo as big as the business' name in the header. Ultimately however, booking is undeniably simple, requiring only two steps (choosing the time slot under the appropriate resource name and entering your personal information).
Customer Service and Support:
BookedIN's customer service and outreach is thorough and relatively efficient. A small team dedicated to customer interaction keeps up two blogs, presents updates and comments through many social media portals, schedules calls and demos, and responds to customer emails. Those looking to teach themselves can always find video tutorials and articles online as well. In summary, BookedIN is available to customers via:
Book a One-on-One Session: Schedule time with a BookedIN Support Specialist. You can ask for a personalized tour, help with account setup, or time to ask general questions.
Phone Support: You can also call BookedIN's office in Winnipeg (ie. Central Time) to ask for help or information.
Knowledge Base: BookedIN's support articles offer instruction on integration, setup, use, and account/billing.
Youtube: Ten approximately 2-minute tutorials, including instruction in calendar syncing and basic setup as well as short demos of the software.
Facebook: BookedIN's activity on Facebook is mostly limited to posting links to the company's blog and to other sources with inforgraphics, articles, or advice about small business.
Blog: BookedIN's blog describes new features and company updates. A supplementary blog called "Talking Shop" and written by BookedIN's customer relations team member offers advice and customer profiles in posts averaging one to two months apart.
GooglePlus: The company has 270 followers and an established presence on GooglePlus.
Twitter: BookedIN tweets a couple times per week sharing small business profiles and advice. The account has over 10,000 followers.
Negative Reviews and Complaints:
The majority of complaints from users available online were spurred by BookedIN's sudden payment plan change in 2012 from unlimited free self-booked appointments to a severely limited basic payment plan (up to 5 free bookings). This sudden shift alienated customers who used the software not to advertise their services but to keep track of their schedule. No other complaint came up consistently, though other problems and suggestions did come up occasionally:
No Class/Group Booking: BookedIN lacks the capacity to schedule multiple people for certain time slots.
Scheduling Not Integrated into Website: One customer wanted the ability to integrate BookedIN's scheduler into his website without redirecting customers to the BookedIN webpage.
Business Webpage: The business webpage is totally uncustomizable, lacking even business details for customers to view. Customers can't see open times by week or month, only individual days.
Lacks Reports Function: BookedIN doesn't generate reports of appointments or revenue to help keep track of business stats.
No Longer Free: As mentioned, in late 2012 BookedIN changed its usage policy from allowing free self-created (rather than public) bookings to limiting free bookings. One unhappy user described the change as seeming "like a bait and switch."
Positive Reviews and Testimonials:
Customers simply love using BookedIN. The software received 4/5 stars on both AppAppeal and Google's Chrome Web Store. CNet's Download.com ranked BookedIN #4 in its Small Business Software category. Along with praise for its customer service, users remarked on the following:
Good User Interface: An AppAppeal reviewer gave BookedIN 4/5 stars, describing it as "very well designed," "clean and simple," "easy to navigate," and bug-free. Another user called it "slick."
Client Ease of Use: Several business owners reported that their clients actually enjoy using the app.
Easy to Use: One Chrome Web Store reviewer called it "seriously easy to use," and others made similar claims about how simple it is to navigate, especially compared with other appointment software.
Features:
BookedIN's features reflect its aim to be a simple-to-use "one-stop shop." Its integration with PayPal makes for uniquely robust customer payment options. It provides tools for businesses to market themselves. In addition to the basic features of online scheduling software, you can expect:
Amazing Payment Options: More than any other, the awesome payment features makes BookedIN a streamlined small business solution way beyond basic scheduling. For details, scroll down to Payments.
Beautiful, Interactive Calendar: Though other software solutions also offer clickable, fun-to-use calendars, in BookedIN you can actually create new, custom services (rather than having to choose from a set of preset services) as you schedule appointments. If you choose, you can save the service in the system after you've scheduled it. Creating and clicking appointments opens a popout window with the appointment details and a link to the client profile.
Marketing: Like many other schedulig solutions, BookedIN creates a webpage for your business automatically, for the sake of having an online presence as well as making booking easy for clients. Unlike most other software, however, BookedIN automatically ranks your new webpage on Google, making it easy for potential clients to find you rather than counting on clients you personally market to.
Flexible Book Now Button: Clients can link to the BookedIN page through a button on a business' website, Facebook page, Craigslist ad, or straight the webpage automatically created by BookedIN. All are painless to use and simple to set up.
Internationality: BookedIN can be used across the world, where in fact thousands of users are located. Choose any time zone or currency for your business during setup.
Reliability: BookedIN runs on Google App Engine and backs up data constantly, which keeps their downtime at a minimum and all your information about bookings and payment history available at any time.
Payments:
BookedIN users of any payment plan can take payments through a PayPal account. BookedIN allows you to take deposits, partial payments, and full payments either before or after appointments – as well as send automatic receipts to clients afterward! Allow clients to pay through email, offer discounts for paying early, and take tips. You can also choose whether to make a deposit or upfront payment refundable or not.
These awesome features come at a cost, however. In addition to PayPal's processing costs, BookedIN charges fees of 4% for Basic Plan, 3% for Pay As You Go, and 2% for the Monthly Plans.
Security:
BookedIN's main claim to security rests on the fact that the software runs on Google App Engine and is therefore "bound by the same security and privacy policies as Google's own software." The company also ensures that passwords are stored only after being encrypted and outsources all its payment processing to PayPal, which means that no security breach in the software itself would compromise client payment data.
Integrations and Add-Ons:
BookedIN has limited but essential integrations for payment processing, marketing, and scheduling:
PayPal: BookedIN has a very tight integration with PayPal, through which it takes payments either upfront or after appointments and issues customer receipts.
Facebook App: Add a page tab to your business Facebook page to add a Book Now button that takes Facebook visitors to the business scheduling webpage.
Calendars: BookedIN supports two-way integrations with Outlook, Google Calendar, and iCal.
Final Verdict:
BookedIN offers detailed and flexible, though expensive, payment options; a truly well designed, fun user interface; and a unique offering of payment plans. It has a lot to offer the small business looking for the ability to pay for blocks of bookings rather than a monthly fee, or for subtle customer payment options, or for software both beautiful and easy to use. The company is ambitious, with a great, wide-reaching vision that seems to motivate its team to seek excellence, consistency, and a good reputation online and among their customers.
Unfortunately, BookedIN would not be appropriate for the user looking for a high level of customization, an outstanding customer booking page, the ability to schedule classes or groups, business analysis, or the capacity for over 20 staff (or resource) schedules. But this little Canadan startup does help you market your business through webpage rankings and a flexible Book Now button, schedule clients using a gorgeous calendar, and get paid. It's a new, exciting company with a solid product that's worth looking into for solo practitioners and small business owners.