Merchant Maverick's Rating: (4.5 out of 5)


Last Updated: May 22nd, 2013
About Our Ratings | Leave Your Review | Need Help Choosing?
Overview:
Headquartered just down the street from my office in Austin, TX, ZingCheckout is a platform agnostic point of sale system that allows business owners to easily accept payments, manage inventory, market to customers, and review sales reports from any web-enabled device. ZingCheckout is intended to be a creative, affordable alternative to expensive and outdated "legacy" POS systems. The low entry cost of software like ZingCheckout has transformed point of sale for small businesses that now pay hundreds of dollars for a service that was previously only available for thousands. ZingCheckout is part of a growing trend towards multi-platform accessibility and web-based payment processing. The cloud based, platform agnostic concept uses HTML5 coding and is browser oriented rather than device oriented. This means that both your shop data and your actual point of sale software are stored on secure cloud servers that you can access from any device that has a web browser and an internet connection. The browser based POS is supplemented by an iPad app and an Android app released earlier this year. Zing's wide range of compatible platforms translates into unprecedented mobility and accessibility for small business owners.
Mobility and accessibility are exactly what co-founders Nate Stewart and Mike Townsend had in mind when they started Zing back in 2011. Townsend has a background in engineering and business development while Stewart was a web developer for retail companies. Stewart recognized there was a market void for well-designed mobile point of sale systems that could work on any platform. He built a prototype and then brought Mike Townsend on board to form Zing. According to their website, the Zing philosophy is based on four concepts: flexibility, platform agnostic, ease of use, and business growth. Stewart and Townsend claim that they want Zing to be a disruptive force in the POS industry.
ZingCheckout has a lot of the standard features you'll find with other cloud based POS systems--an intuitive interface, a well-designed inventory with product modifier options, and advanced reporting capabilities--but it's got a few other things going for it too (I don't know if I'd call them "disruptive," but they are definitely forward thinking). In the ongoing transition towards completely digital transactions (i.e. no printed receipts or physical credit cards), every part of the checkout process is an opportunity to interact with customers and build a loyal fan base.  Even the humble receipt is being recruited as more POS systems offer their customers the option for digital signatures and email or text receipts. Zing capitalizes on this process by including social media sharing options on every digital receipt. Another cool Zing feature is the "guestbook" website included in the Zing subscription--it's a simple website that lists company contact info, location, social media links,  and a space for guests to comment on their experience. Digital receipts also link to this mini website.
Zing has a couple of other features that I like including international currencies, customizable software themes, and advanced discounting options. I also thought it was noteworthy that Zing offers a lifetime free premium subscription (plus setup and support!) to all non-profits. That's a very generous service I've never seen any other POS offer.
Read the full review to find out how Zing stacks up in the ease of use, support, and product feature departments (among others). If you get to the last sentence and still find yourself scratching your head at the idea of choosing the right point of sale for your business, then give us a shout. Point of sale is one of the things we're pretty good at.
Date Established:
2011
Location:
Austin, Texas
Domain Name(s):
Pricing:
Zing has a very simple pricing structure: free and premium. The free version of Zing only covers cash transactions, 50 products, 200 transactions/month, and a single user at a single branch. The premium version Zing costs $49/month per branch and includes unlimited products, transactions, and users along with the option for multiple branches. You can try the premium version of Zing with the free 14 day trial, which I highly recommend.
Web-Based or Locally-Installed:
ZingCheckout is fully web-based.
Specific Industry:
Zing is ideal for retail environments and the company website actually has a vertical of the different types of businesses that could successfully use Zing. Some of the descriptions have short examples by actual Zing merchants. If you have a clothing boutique, bike shop, jewelry store, trade show, gift shop, convenience store, gift shop,  or mall kiosk, then Zing could be a good POS match.
Feature-wise, Zing isn't really geared towards the hospitality or service industries. It lacks capabilities that restaurants need such as table layouts, tabs, and advanced inventory management. Same thing with the service industry--Zing is better at managing products than services. There aren't any scheduling, advanced invoicing or recurring billing options.
Specific Size of Business:
Small businesses are probably the best match for Zing, although the software does offer the possibility for multiple branches. With the premium Zing subscription there are no limits to the number of users, products, or registers--just a flat fee per location.
Ease of Use:
I found Zing relatively intuitive and easy to use. The management dashboard doesn't stop you in your tracks with its sexy design, but it by no means looks bad. The management dropdown menus are a little odd and there are no navigation icons which forces you to read through each tab to figure out where to click. Outside of those minor issues, I was able to quickly get my bearings and set up a demo shop. I created several test categories and products with no problem at all. Zing has good product modifier and attribute options (i.e. you can designate a T-shirt as small, medium, large in both red and blue colors). Each product also has the option for an automatically generated barcode--a feature that many Zing merchants said they used regularly.
After creating a demo inventory I headed over to the actual POS function to run a test sale. Zing gives you the option to manually add items to an order or scan them in. All my products and modifiers worked like a charm and it was easy to navigate through the categories to find what I wanted. I like that Zing allows you to create discounts by product or by order (discounts can be percentage, dollar, or discount code). The "Add Customer" tool is another great checkout feature. You can quickly add a customer right at checkout by creating a profile that has the option for name, address, email and phone along with contact preferences. If your customer is already in the database, you can add her to the order by typing her name in the search bar. I finished up my order by paying with cash and requesting an SMS message receipt. My receipt arrived 10 seconds later with a link to a full breakdown of my order as well as links to promote the business on Facebook or Twitter.
I do have one ease of use complaint with Zing regarding its offline capabilities. One of the really great features that other browser-based POS systems are developing is the capability to process payments even when the internet connection temporarily goes down. The new HTML5 coding structure uses local caching which basically keeps a copy of your website within your browser allowing you to continue with business as usual. Once the internet connection resumes, the software automatically syncs all the data up with the cloud servers. Zing can total transaction from the POS screen in offline mode (I tested this), but it can't actually complete the payment without an internet connection.
Aside from the gap in offline capabilities, Zing scores pretty well with ease of use and I was impressed by how responsive and helpful the staff was. I used the Live Chat feature on the Zing home page multiple times and also received a welcome email letting me know that Zing could help setup my basic tax classes and options; structure my inventory; and stockroom and import products into the inventory. That's quite an offer for a trial user!
Hardware and Software Requirements:
As a browser based software, Zing runs on any operating system (Windows, OSX, Linux, iOS, and Android) that supports most major browsers. Zing recommends Google Chrome and advises against using Internet Explorer 9 or lower.  The Apple app runs on any iPad with iOS 6 or higher and the Android app runs on devices with Android 4.0 or higher. As far as hardware goes, Zing offers three hardware bundles, which I'll cover below along with a run down of basic hardware specs. Software support is included in the monthly Zing subscription, but if you need hardware support you'll need to be aware that Zing charges $75/hr for that service.
Hardware Bundles - Zing has a hardware bundle for Android, iPad and PC/Mac. The bundles don't include the actual operating system or tablet, but it does include all the peripherals including thermal receipt printer, electronic cash drawer, barcode scanner, and credit card reader. The Android and iPad bundles cost $999 and the PC/Mac bundle costs $699.
Thermal Printers - Zing is compatible with Star Micronics TSP143 or TSP650 printers as well as Epson TM-T88V series printers. The Star Micronics run at about $175-$225 and the Epson will cost you about $300.
Electronic Cash Drawer - Pretty much any standard APG cash drawer should be fine with Zing. You can expect to pay about $100 for a basic drawer.
Barcode Scanner - You can scan products directly into the POS with the Motorola Symbol LS 2208 Barcode Scanner (approximately $120), the Motorola Symbol CS3070 Bluetooth Scanner for iPad ($250) or any HP Barcode Scanner (prices range from $150-$500).
Credit Card Reader - Swipe credit cards at checkout with the IDTech MiniMag credit card reader which is available for around $50. If you're using a Windows OS, you'll want to get the MagTek SureSwipe Credit Card Reader for Windows (also approximately $50).

Product Features:
The ZingCheckout website has a really helpful full feature list that covers all the basic software functions. Instead of listing every single item, I'm going to breakdown a few of Zing's strongest features. I want to start with the social listing website feature because I haven't seen many other POS companies offer anything like this. When you sign up for a Zing account (even the free demo), Zing automatically generates a small social listing website that acts kind of like a guestbook. Zing creates a social website for each branch if you have more than one location. The website has a map with company location and address, a comment section, a company description, and the option to share your business to a range of social media platforms including Facebook and Twitter. Every digital receipt can link to this guestbook while also providing the option for customers to share their purchase directly to Facebook and Twitter. Obviously if your business already has a website, it could be a little redundant, but if you don't have one, then it's a great resource. I found reviews from merchants who gained customers via the social listing website.
Zing also offers business owners the possibility to customize the software interface with their own color theme which is a feature I haven't seen elsewhere. You can change the background color and image to match your business colors. This is nice, especially for retail shops that use the iPad and Android apps to interact with customers on the floor.
I like that Zing caters to international customers as well--a lot of smaller US-based POS companies don't reach out to international markets. Zing is compatible with the US dollar, the Euro, the Australian dollar, the Indian rupee, the Canadian dollar, the Hong Kong dollar, the Swiss Franc, the Mexican peso and the Pound sterling.
The final feature I want to touch on is Zing's custom discount options. As I mentioned above, Zing lets you apply a percentage or dollar amount discount to either an individual item or the entire order. This may seem like a simple feature, but a lot of POS systems don't have it. You can also make your own discount codes and apply them to orders. Zing tracks how many times you apply a particular code to an order, which helps give feedback on how your promotion is doing.
Integrations and Add-Ons:
ZingCheckout currently has no integrations or add-ons with third party developers.
Compatible Credit Card Processors:
ZingCheckout is compatible with nearly all major credit card gateways and it's easy to setup the connection in the back end management area. If you aren't sure if your payment gateway is supported, Zing encourages you to contact them to see what can be done. You can use a credit card terminal alongside Zing, by designating your gateway type as "External Terminal." You can also connect Zing with mobile payment processors like Square.
Customer Service and Technical Support:
I was very pleased with my interactions with Zing staff. I used the Live Chat option several times and had all my questions answered in a very friendly way. The staff member who I spoke to told me that one of Zing's strengths is that, "we are a very tight knit team at Zing. We don't work in separate buildings or rooms, so we are always communicating. What this means for our customers is that we are always able to figure out an issues and we do it quickly." Zing's website content conveys a very friendly and supportive approach and many of their blog entries start with "you've been asking for this feature and here it is!" I got the feeling that Zing works hard to meet the needs of their customers.
All premium Zing subscriptions come with lifetime software support and updates. If you want hardware support, Zing offers it at $75/hour. You get 1 hour of free hardware support if you purchase one of the hardware bundles. Here are some of the other ways you can draw on Zing resources.
Email - Shoot Zing an email at help@zingcheckout.com
Phone - You can reach phone support at 855-879-9464
Live Chat -  Hop on the ZingCheckout website to see if Live Chat is available.
Support Ticket - Submit an inquiry or support ticket here.
Blog - The Zing blog is well-maintained and has articles about features and updates.
Article Base - Zing has an article database with topics on hardware installation, setup, features, and FAQs.
Facebook - Take a look at the ZingCheckout Facebook.
Twitter - Twitter too!
Negative Reviews and Complaints:
I found no negative feedback about ZingCheckout, which is partly due to the fact that it's so new and partly due to the fact that it's a solid product. The iPad app has a 4.5 out of 5 rating on iTunes (based on 12 ratings). The Android app has a 5 out of 5 star rating on Google Play (based on 3 ratings). Since Zing doesn't have any counts against it yet, I thought I would list a few of my concerns and suggestions.
No Offline Capabilities - This is the only feature that I think Zing really ought to have as mobile, web based browser. The cloud POS race is heating up and small companies like Zing are going to have keep their features competitive with other similarly priced software developers to stay on the map.
Social Media Options - I want to be sure to emphasize that Zing does have some great customer relationship management and social media features. As one of it's strongest feature areas I think Zing could easily step it up a few notches by adding the option for digital punch cards, customer birthday tracking, and loyalty features.
Positive Reviews and Testimonials:
While I couldn't find any negative feedback, I did find several positive reviews that praised Zing for offering such a great POS solution. Zing also has some testimonials on their home page. Check out my summary of positive review trends.
Strong Features - Almost every positive review I came across mentioned how the Zing features were well-developed and helpful for simplifying business organization. Some of the features most mentioned were the barcode creator, email/text receipts, inventory, and social listing website.
Ease of Use - Zing also scored well in the ease of use department with several reviews praising how easy it was to get started and master the software.
Great Support - Zing support also got multiple kudos on their friendliness, willingness to problem solve with customers, and

responsiveness to customer feature requests.
Final Verdict:
It's pretty hard to find a reason why ZingCheckout wouldn't be a good option for a small business looking for a flexible POS solution. Zing is right on target with competitor pricing and offers a comprehensive feature list that's in line with current POS trends. I like the fact that you can use Zing as a browser based software or as a mobile app.  I was also a big fan of their support and overall friendliness (that can really be a big plus because you want to like the people that handle the point where your business accepts payments). If Zing integrates offline capabilities into their HTML5 interface, I'd probably up their grade to a 5 out of 5 rating.
Definitely give the free trial a try to see if Zing might work for your business.
Merchant Maverick's Rating: (3.5 out of 5)


Last Updated: May 17th, 2013.
About Our Ratings | Leave Your Review | Need Help Choosing?
Overview:
2Checkout (2CO) is an international third-party payment processor that, at its most basic level, allows money to be transferred from a buyer to you after a purchase is completed. Like its main competitor PayPal, 2CO is the name buyers will see if they check transactions on their credit card bill. The PCI-compliant company offers several features, including recurring billing and custom checkout.
If you're a business that brings in a few thousand dollars per month or less, you'll probably earn a higher discount rate from 2CO than what's offered by standard merchant accounts. Another perk of using a third-party processor like 2CO is that you're not held responsible for fraudulent or disputed charges, although you will have to pay a fee to 2CO for transaction disputes.
After you fill out an application with 2CO it will be reviewed by underwriters before gaining approval, just like when you apply for a personal credit card. Once you're ready to use 2CO, you'll either use 2CO's "Plug and Play" shopping cart software or integrate the processor into your existing cart. When customers place orders on your site, they will be redirected to 2CO to complete transactions. That's one downside of working with some third-party processors like 2CO: Buyers will have to leave your store to finish their purchase, which could theoretically lead to lost sales.
There are several positive and negative facts to consider when working with 2CO. In general, steep fees and frozen accounts are a main complaint of 2CO users. Still, with more than 50,000 vendors 2CO remains a real alternative to competitors like PayPal. Read on to get a better grasp of the processor and see if it's the right fit for your business.
Date Established:
2000.
Location:
Columbus, Ohio. (Additional offices are located in Dublin and Hong Kong.)
Domain Name(s):
Products and Services:
2Checkout offers several helpful features, including a handy app, integration with tablets and smartphones, recurrent billing, direct checkout, and the ability to accept 26 currencies in 15 languages. The dashboard includes sales history and trends and the option to grant various amounts of access to different users. 2CO is PCI Level 1 compliant and all transactions undergo a fraud review within 24 hours of completion.
2CO offers two main payment solutions for businesses:
Dynamic Checkout.
Direct Checkout.
Customers won't have to sign up for a 2CO account to complete a sale but can quickly make purchases using debit or credit cards with either plan. While both services allow your business to complete transactions by redirecting customers to the 2CO site, there are some differences.
Automatically displays checkout optimized for customer's device format (i.e. laptop, tablet, smartphone.)
Marketed to sellers just starting out or with a smaller number of product offerings.
Payments can be customized and localized.
Format gives customers the impression they're still on your site.
Includes overlay payment form.
Cuts down on the number of fields that must be completed to finish a transaction.
In my opinion, unless it's really important for your site to remain visible in the background while customers complete purchases and you're a small to mid-range store Dynamic Checkout is a solid pick.
Fees and Rates:
2Checkout charges no statement, recurrent billing, cancellation, or other monthly fees. Although at one time merchants were required to pay a $49 setup fee, 2CO now advertises that it charges nothing to set up accounts. Service commitments are month-to-month.
You can view the full fee schedule including chargeback rates here. You will also come across a few extras costs as a 2CO customer, including a $10.99 set-up fee and a $15 charge for transaction disputes. Also, each account's reserve for chargebacks begins at 5% of your gross sales per pay period--that amount is held for 90 days before it's released.
2CO keeps rates simple across the board, taking a flat 5.5% and $.45 for each processed transaction regardless of how much you process. 2CO charges significantly more per transaction than PayPal (which maxes out at 2.9% and $.30 per transaction) but doesn't charge a monthly fee. PayPal's Advanced and Pro plans do.
Contract Length and Cancellation Fee:
2Checkout's payment solutions are contract-free and are offered on a month-to-month basis.
Sales and Advertising Transparency:
2Checkout offers merchants plenty of ways to garner information and encourages social media interaction but doesn't appear to use gimmicky marketing tactics. Pricing is straightforward and advertising is standard and mostly limited to the web. 2CO attracts new customers either via their site or referrals, and I found no evidence of an old-school sales force making cold calls to potential customers.
Customer Service and Support:
2Checkout offers several ways to reach its customer service, including:
FAQ.
Phone - (Monday-Friday, 8:00 a.m.-9:00 p.m. EST)
Unfortunately, no weekend phone support is offered. Developers can access documentation, care integration instructions, and more here. You can also reach out on 2CO's Facebook and Twitter pages.
Negative Reviews and Complaints:
Merchants report a broad range of complaints about 2Checkout, with most centering around product and service issues. A member of the BBB for more than a decade, the business maintains an A+ rating. Of the 65 complaints issued in the past three years, 54 have been resolved. You can read more details here. While Merchant Maverick is dedicated to completing exhaustive online searches for complaints, we weren't able to read all of the issues users reported online. With that in mind, we were able to cull several common 2CO negatives, including:
Account Termination -  2CO appears to closely monitor accounts, with users reporting account closure with no notice. If your business could be considered high-risk you might want to choose a processor such as Durango Merchant Services. Read more about how to avoid freezes, fees and the termination of accounts here. You can also check out 2CO's prohibited products list for more info.
Withheld Funds - Merchants report dissatisfaction with 2CO's policy to hold funds 90 days after accounts are terminated.
High Transactions Fees - 2CO's rates are higher than merchant accounts and also steeper than some competing third-party processors. For example, Visa's ecommerce wholesale rates fall in the range of 1.80% to 2.40% and $.10 per transaction. PayPal charges 2.9% and $.30 per transaction, while 2CO takes 5.5% and $.45 for each processed transaction. Also keep in mind that new customers pay a one-time $10.99 application fee.
Positive Reviews and Testimonials:
There are also positive 2Checkout comments out there to balance out the negative feedback. While many merchants report spotty customer service, others are satisfied. Common positive interactions with 2CO include:
Convenient Checkout - The one-page checkout setup is fairly straightforward.
Widely Accepted - 2CO works with eight payment methods and can accept foreign currency in 15 languages and more than 20 currencies.
Easy To Use - Merchants report that 2CO is quick to setup and operate.
Integrations and Add-Ons:
2Checkout supports more than 50 third-party shopping carts. Click here to view a full list. It can be integrated with various add-ons, including online booking service Checkfront, classified software Listbingo, and FreshBooks cloud-based accounting software.
Final Verdict:
Like other third-party processors, 2Checkout is more likely to take on sellers with less than flawless credit scores and is better at dealing with risk than merchant accounts. As mentioned above, the company also deals with fraud for you, which is a big perk.
If you choose to work with 2CO, it's a good idea to take time to familiarize yourself with the processor's procedures and fee structure so you're one step ahead of the game. 2CO offers plenty of features and is compatible with virtually all shopping carts.
If possible, apply for a traditional merchant account as well as a third-party processor like 2CO. That way you'll have access to funds in case there's ever a problem with either resource. Whether or not the commission you earn after paying 2CO fees makes sense with your bottom line is important to consider. I like that 2CO has a broad reach and integrates well with mobile devices. However, its higher processing fees and assorted merchant complaints would make me take pause.
Merchant Maverick's Rating: (4 out of 5)


Last Updated: May 17th, 2013
About Our Ratings | Leave Your Review | Need Help Choosing?
Overview:
iConnect is a complete POS solution designed for the iPhone, iPad and the web. iConnect has only been around since 2011, but founder Subodh Gupta is already planning for a future retail environment that looks nothing like we've ever seen. In his "Future of POS" article he outlines how large and enterprise retailers down the road will be working with a dramatically different consumer experience--one where all purchases are made on smartphones that directly interact with customers as they enter a brick and mortar shop. Gupta throws out ideas like "augmented reality" and "experience centers" in his vision of the new retail. So, maybe he's a dreamer, but given the tremendous advances over the last few years it seems wise to design a product that can adapt to rapid rates of technological change.
iConnect can't sell you anything in an augmented reality just yet, but it does have some interesting features that I haven't come across in other point of sale systems. In addition to handling traditional retail environments, iConnect specifically caters to service industry environments that have a special set of feature needs. iConnect has an advanced service feature that includes booking, scheduling, check in/out, employee-specific service rates, rentals and recurring membership. Spas, hair salons, gyms, and tanning salons will all enjoy the service industry features incorporated right into the POS, eliminating the need for additional software. iConnect also has some other interesting things going for it including a LookBook feature, inter-business messaging, and an automatically created booking website. You can read more on these features a little further down.
iConnect is clearly trying to claim ground in uncharted territory. While the concepts are good iConnect has multiple reviews from customers who have had trouble with bugs, crashes, and freezes. Good software ideas are only as good as their interface. iConnect isn't alone here. A host of other startup competitors are also marketing innovative products that aren't 100% refined--some are just months out of beta testing. Like I said, things are moving fast. Read the full iConnect review for a breakdown of what it can do.
If the thought of sorting through a jungle of POS systems overwhelms you, please let us know. We offer excellent POS consulting and would be happy to put our experience to use to find you the perfect POS solution for your business.
Date Established:
2011
Location:
Greenwood Village, Colorado
Domain Name(s):
Pricing:
iConnect has four pricing tiers that can be accessed with a monthly subscription. You can test them out with a 15 day trial that doesn't require a credit card. Once your 15 day trial is up you are required to upgrade to whatever level you decide is best suited to your business. I've outlined the pricing and basic features of each level so you can get a better feel for which level might work for you. iConnect support mentioned that the Silver level is the most popular pricing tier and at $49/month it's comparable with the average pricing of competitor POS systems aimed at small businesses. I'm not a big fan of limiting the number of employees and I think it's a silly to list "unlimited customers" as a product feature, but aside from those minor annoyances iConnect's pricing and feature listings are fairly competitive.
Bronze - $9/month per location. Covers 1 register, 1 employee, unlimited customers, booking, unlimited inventory, limited reports, email marketing, single location, and email support.
Silver - $49/month per location. Covers 5 registers, 5 employees, unlimited customers, booking, online booking, unlimited inventory, loyalty/rewards program, reports, email/text marketing, multi-location, and email/chat/phone support.
Gold - $99/month per location. Covers 25 registers, 25 employees, unlimited customers, booking, online booking, unlimited inventory, loyalty/rewards program, reports, email/text marketing, multi-location, identity solution, message center, and email/chat/phone support.
Platinum - $159/month per location. Covers 50 registers, 50 employees, unlimited customers, booking, online booking, unlimited inventory, loyalty/rewards program, reports, email/text marketing, multi-location, identity solution, message center, and email/chat/phone support.
iConnect also has an unusual support add-on where you can pay $99 for two hours of off-hours technical support. I'm on the fence about this one. It seems a little strange to pay as much or more than your entire monthly subscription fee (that includes support) for two hours of specialized off-hours support. But then again, if something goes wrong on the weekend it's good to have the option for help (if you're willing to pay for it).
Web-Based or Locally-Installed:
iConnect is 100% cloud based. iConnect servers store and secure all of your shop data and wirelessly transmit it to your devices.
Specific Industry:
iConnect is ideal for retail environments like clothing stores, boutiques, and gift shops. It also has an edge with service industry setups like spas, salons, gyms and any business that involves rentals or appointments. I would stay away from using iConnect in the restaurant industry, as there are other POS apps that are better tailored to the needs that are specific to restaurants.
Specific Size of Business:
With four subscriptions tiers and compatibility with three devices (iPhone, iPad and Apple/Windows computers) iConnect is intended to be scalable according to business size. The lowest tier is great for very small businesses with one payment register. It would be ideal for a weekend market or craft fair. The highest tier is geared towards enterprise level businesses needing a robust system that can handle multiple locations and a complex inventory.
Ease of Use:
I found that iConnect had better introduction features than a lot of the other POS systems I've reviewed. I made the mistake of requesting a free trial for the Bronze level tier instead of Silver or higher. Once you've made your tier selection you can't change it, so be sure to choose one of the higher levels to really get a feel for what the different features can do. After I created my account I was automatically guided through the basics of setting up my business profile, designating business hours, creating shop categories, creating products and services, and managing employees. The process only took about 20 minutes and I felt like I had a pretty good overview of foundational features by the end of it. iConnect also offers an excellent overview video that's about 40 minutes long and definitely worth watching.
During my ease of use trial I was primarily concerned with figuring out how iConnect adapts to different devices and whether I would run into the bugs and freezes that other users complained about.  iConnect has a wide range of features but they don't all work on every device. The iPhone, for example, is limited to basic POS, appointment book, customers, dashboard, and settings. You won't be able to fully utilize iConnect's power, but you can check customers out on the go. The iPad version of iConnect covers everything the iPhone can do, but it can also handle employee/inventory/service management, message center, LookBook and video help features. The web based iConnect is capable of all features including: employee scheduling, Quickbooks, purchase orders, stock transfer, multi-location setup, online booking and website, reports, payroll, commissions, and social networking. I think it's nice that you can scale up or down according to the situation. You could use the iPhone or iPad for line busting or checkout while using a web browser for the more complex management functions.
I tested iConnect on all three devices. I tested the iPad first and that went well. I was able to quickly setup categories and products and I liked the built in barcode scanner that runs on the iPad camera. I ran into some small road bumps while moving a test appointment from one time to another, but otherwise found no bugs or errors. Next I synced the changes I made on the iPad and logged into the app on my iPhone. The iPhone is definitely best for mobile situations that don't require many functions beyond basic POS. I ran into an error while adding a new test customer: when I tried to enter the customer date of birth, the software bumped me out to the main menu and deleted all the info I already entered. I tested the browser-based POS last and felt that it was the most robust of all three versions. I did not encounter any errors or bugs.
Hardware and Software Requirements:
As I mentioned above, iConnect runs on the iPhone (3GS, 4, 4S and 5), the iPad and any Apple or Windows computer with an internet connection and a web browser. The iPhone and iPad versions of iConnect run on apps you can download for free from the iTunes store, while the desktop/laptop version is browser based. iConnect offers three hardware package through their partner iPad Enclosures. These packages start at $700. You can also purchase individual hardware elements through iPad enclosures, but really, as long as you are purchasing hardware that's compatible with iConnect, you'll be fine picking it up from whoever offers the best price.
Starter Package - Includes iTab Vice Pro Stand, Magtek iDynamo Card Swipe, Star TSP 143 Ethernet Thermal Printer, and APG Cash Drawer.
Pro Package - Includes iTab ProPOS Stand, Magtek iDynamo Card Swipe, Star TSP 143 Ethernet Thermal Printer, APG Cash Drawer and Scanfob 2002 Laser Barcode Scanner.
Premium Package - Includes iTab ProPOS Alpha Stand, Magtek iDynamo Card Swipe, Star TSP 143 Ethernet Thermal Printer, APG Cash Drawer, Scanfob 2002 Laser Barcode Scanner, Apple Airport Extreme WiFi router and an Apple iPad 2 16GB WiFi.
Printers – iConnect is compatible with the Star Micronics TSP 143 printer, which you can usually pick up for around $220.
Cash Drawer – Any standard APG cash drawer should work with iConnect. Cash drawers run about $100.
Barcode Scanner – Scan products right into your orders with the Scanfob 2002 Laser Barcode Scanner. Available for approximately $300.
Credit Card Swipe – iConnect supports the Magtek iDynamo Card Swipe, but it's specifically calibrated for the iConnect software. If you sign up with the iConnect merchant services, they'll include one card swipe for free. Otherwise you're looking at about $130 per swipe.
iPad Stand – Prices for iPad stand will vary depending on how fancy you want to go. Expect to pay anywhere from $150-$300 per stand.
Product Features:
iConnect has a lot of features that are worth checking out. You can visit their website to get a full rundown of what it can do. I'm going to briefly highlight the features that really caught my eye. Without a doubt iConnect's booking feature is one of its strongest aspects. To have a multi-functional booking service built right into the point of sale software is pretty amazing, especially when the booking features are quite robust. With the Silver, Gold, and Platinum subscriptions, iConnect creates your business a very simple online booking website that features basic information about your shop and allows customers to create appointments. When a customer has made an appointment iConnect automatically sends out email and text reminders to help with retention. Manage and review your full appointment list in the calendar view where you can book multiple appointments, add customers to a waitlist and assign different times, rooms, and equipment to service providers. iConnect also offers a check in/out feature to help track appointments.
The booking and scheduling features also connect to other areas of the website including service and employee management. Employees can be designated as "service providers" and preset services can be billed at different rates according to the service provider. So if you own a hair salon, one of your stylists might bill a haircut at $50 while the other charges $75 because she's more experienced. iConnect automatically handles these different payment levels. Salons that rent booths to stylists can also enable a "Direct Pay" feature that records sales at each booth without receiving the actual payment, which typically goes directly to the service provider. I was really impressed with the way iConnect integrated all of these service industry features into the POS interface.
iConnect has a couple of more general POS features worth mentioning too. Larger businesses with large, fast-moving inventories and multiple locations can take advantage the stock transfer feature. I also like the recurring billing feature—a great asset for businesses like gyms or salons that offer memberships. As far as marketing goes, you can enable a built in loyalty program that works on a point system. Also, iConnect has built in email and text message marketing capabilities, which is nice.
As I mentioned earlier, some of these features are a little more complex than those offered in the average cloud based POS. I would really recommend taking the free trial for a whirl to get a good feel for how the booking and scheduling features work.
Integrations and Add-Ons:
Right now iConnect offers two integrations:
Quickbooks – iConnect directly integrates with Quickbooks accounting software. You can link your iConnect and Quickbooks account by matching your ledger names right into the iConnect software.
Mailchimp – iConnect also integrates with Mailchimp, which is a customer marketing software that assists with newsletters and promotional campaigns. Mailchimp draws directly from your iConnect customer database.
Compatible Credit Card Processors:
Like many other cloud based POS systems, iConnect has a partnership with a single merchant account provider (Bank Tec) and you are required to apply for an account through iConnect/Bank Tec if you want to have credit card processing directly integrated into your POS. If you're approved, Bank Tec will send you free credit card swipe. If you want to stick with your current payment provider and credit card machine, iConnect does offer the option to record your payment without actually processing it. You'll have to make sure the two accounts settle at the end of the day, but it is an option.
If you decide to use iConnect I would recommend applying for a Bank Tec account, especially if you want to use the recurring billing feature. I spoke to iConnect staff about their merchant account options and was told that Bank Tec has competitive rates and will match rates offered by other merchant account providers.
Customer Service and Technical Support:
The iConnect page on iTunes has a string of reviews praising iConnect's customer support. After an awkward live chat with iConnect support resulting in zero answers to my questions, I wasn't sure I agreed with the iTunes consensus (I was told that my "Bronze" level trial subscription did not include anything beyond email support and to take a hike). Undeterred, I decided to call the iConnect number listed on their website. There was no answer but I left a voicemail, which was returned about an hour later.
My interaction with iConnect phone support was actually a very pleasant experience. The staff member I spoke to took the time to thoroughly explain all my questions and he even called me back when our connection was lost. He also explained that my unsatisfactory live chat experience was due to the fact that iConnect gets about 100 trial users a day and their staff has to come up with ways to filter the high volume of questions that come from non-paying trial users. I understood his point, but as far as marketing and sales go, they would be better off discontinuing the live chat option if my experience was in any way typical.
Overall, iConnect does a really good job of offering tutorials and educational resources. Here are some ways you can learn more about the software:
Email – You can email iConnect at info@iConnectPOS.com
Phone – iConnect phones are available from 9AM-6PM MST at 303-757-2800
Live Chat – You can access LiveChat from the iConnect home page. Just look for the "Live Help" widget on the left hand side.
Tutorials – When you're logged into your iConnect account you check out the back end tutorials area, which features a comprehensive list of video tutorials on key iConnect features. This is a great support resource.
Knowledge Base – iConnect also has a basic "Knowledge Base" page with articles on general setup and hardware.
Youtube – The iConnect Youtube page has over 30 instructional videos.
Facebook – Check out the iConnect Facebook page.
Twitter – And Twitter too.
Negative Reviews and Complaints:
Most of the iConnect reviews I found were located in the iTunes app store. You have to be a little wary because anyone can say anything—good or bad. I usually pair comment trends with my own experience to establish the validity of any particular complaint. Unfortunately for iConnect, there was a definite trend towards technical issues:
Software Issues – iTunes had multiple complaints from users who have tried the software and encountered serious issues including full systems crashes, login errors, and screen freezes. This is bad news for a company that markets itself to enterprise level setups. Sometimes I give POS systems a little leeway if I find complaints about technical issues a few months after the beta release, but in this case many of the complaints are current or within the last 1-3 months.
Poor Initial Support – Another iTunes reviewer ran into the same problem I encountered with Live Chat—negative support experience for trial users. There's got to be a way to handle curious trial users in a way that enhances customer service rather than detracting from it.
Bad Grammar – Okay, I fully own that this is a writer's pet peeve, but I found more instances of misspelled words on the iConnect website than I have ever seen on a professional site of that scale. It's not that the misspellings themselves bother me…it's what they represent. My mind naturally assumes that if standard marketing details are being overlooked then details in other areas may be in danger of neglect as well.
Positive Reviews and Testimonials:
Most of the positive iTunes reviews focused on iConnect's friendly and supportive staff and general comments about how iConnect helped improve business.
User-friendly – Several reviewers mentioned how easy iConnect is to setup and use. I found phrases like "works great," "beautiful interface," and "simplistic to use."
Good Staff – iConnect gets a lot of kudos in the support department. There was a clear trend from reviewers who felt that the iConnect staff really worked with them to resolve issues.
Service Industry Features – iConnect has a great range of distinctive service industry features that you won't find in most other small-scale, cloud based POS systems. It's obvious that a lot of thought has gone into developing an interface that meets the needs of service industry professionals.
Final Verdict:
My final thoughts on iConnect? After conducting a thorough review, speaking with staff, and combing Google for user feedback, my conclusion is that iConnect has a lot going for it, but it needs a little more refining. I found iConnect's marketing approach to be a bit confused, which waters down its overall image. iConnect stretches itself too thinly over widely different POS markets—mobile, enterprise, retail, service, etc. In my opinion, iConnect could have a stronger product if it really honed in on its unique service industry features. There aren't many other cloud based POS systems out there that have iConnect's capabilities with booking and scheduling.
If I were the owner of a salon, spa or gym I would definitely consider iConnect to be a serious contender for my point of sale…after a rigorous free trial run with multiple test transactions.  I don't think I would recommend iConnect for an enterprise level business just yet. CEO Subodh Gupta's vision of the POS future may come true, but he's going to have to develop a super smooth, glitch-free interface if iConnect is going to be a valid player when that future arrives.
Merchant Maverick's Rating: (4 out of 5)


Last Updated: May 13th, 2013.
Get Started with Spree Commerce
About Our Ratings | Leave Your Review | Need Help Choosing?
Overview:
Spree Commerce is a Bethesda, Maryland-based open source shopping cart that enables you to build and maintain an online shop. If you're looking into starting an ecommerce site, you might have already checked out web-hosted options like Shopify or BigCommerce. Spree Commerce is a lot different than competing shopping carts that include all-in-one hosting, security, templates, and support. That's because Spree Commerce is a self-hosted cart built using Ruby on Rails, an open-source (read: free!) web framework for the Ruby programming language. In recent years, Ruby has earned a great reputation for its nimbleness and speed, with more than 200,000 websites including Groupon and Basecamp built using the language. Since Spree is powered by Ruby, in order to start a store you'll either need to be at least semi-fluent in the programming language or hire an experienced designer and developer to deploy your site.
Back when Shopify was just getting started, developer Sean Schofield had the idea to start an open source shopping cart alternative that was made to be customized. After refining the backend for a few years Spree was born. In 2011, the company secured $1.5 in seed funding from True Ventures.
Currently, there are more than 100 contributors from over 30 places around the globe that have developed and refined Spree. That's one real strength of the cart--it improves through an active user community that address problems as they present themselves. That means Spree is constantly getting better. Online stores built using Spree include Sticker Mule, Green Label Organic, and Yellow Bird Project.
Whether or not it makes sense for you to bring on talent to roll out your store using Spree depends on the scope of your business and your budget. If you want a totally customized site, Spree might be the answer for you. Once it's installed on a self-hosted server (one option is to pay for a monthly cloud-based host that includes security) you'll have a fully loaded basic store that's ready to be modified. You can also hire Spree to complete custom work and provide personalized support.
After hours of researching and demoing the Spree sample site, the following review is an overview of Spree features, ease of use, customer service, and more.  In my opinion, if you can partner with the right developer and designer to launch your store Spree is an exciting cart option that can produce elegant, highly useable sites. Keep reading for more details.
Date Established:
2008.
Location:
Bethesda, Maryland.
Domain Name(s):
Pricing:
Spree offers a full demo version so you can test the cart out for yourself. You'll just need to submit your name and email to access a sample store and admin. Demo source code is posted, as well.
Most shopping cart software requires users to either pay a cloud-based e-commerce platform to host and maintain an online store or purchase a licensed version by paying a single, upfront fee. Spree, on the other hand, is open source software that's completely free to download. There's no charge to export code and data if you decide to move to a different platform, either.
Although it's free to download, you will incur a few monthly expenses while launching a store using Spree. As mentioned above, unless you're at least semi-fluent in Ruby on Rails you'll need to hire a developer and designer to deploy your store. You'll also pay for hosting, security, and a merchant account to accept credit card sales (Spree prefers Braintree and Bankcard Services.)
Web-Hosted or Licensed:
Spree Commerce is an open source, self-hosted software that is free for commercial and personal use.
Ease of Use:
Is Spree Commerce easy to set up? Unless you're at least moderately comfortable developing sites using Ruby on Rails the answer is clearly no. Launching your store using Spree probably means paying someone to build the shop you want.
But I'd recommend considering doing so if you have the budget, because once your store is rolled out, the backend (where you'll spend a lot of time completing orders and maintaining inventory) is one of the most eye-pleasing and elegant I've seen.
After clicking around Spree's demo admin for a few minutes I was really impressed with the intuitive, clean design and functionality. On the dashboard's "Overview" page, you can set your admin to default to various language and currency settings, including French and Japanese. Click the "New Orders" tab under "Orders" to find options to alter shipments, payments, and customer details. Receipts are created and emailed after an order is placed.
The product page defaults to a descending list of items, complete with thumbs for fast identification and the option to do a quick edit, clone, or delete. You can adjust tax rates, payment methods, inventory settings, and more in "General Settings" under "Configuration." Data is very sortable: For example you can choose to view complete or only unfulfilled orders and search by customer name and email. SEO is solid, with integrated product permalinks, meta descriptions, and keyword targeting.
Hardware and Software Requirements:
Spree Commerce is self-hosted on an online server. Unlike web-based shopping carts like Ashop Commerce that host your store for you as a part of a monthly payment plan, Spree requires that you find and maintain hosting. Updates are installed by you, as well. Cloud-based host Rackspace is a preferred Spree partner. You can read more about Spree's server configuration and requirements here.
Product Features:
Spree's admin is lean and efficient. Instead of bogging you down with a feature suite that contains a lot of fluff you probably don't need, Spree comes with no out of the box CMS functionality but is ready to be loaded with the extras you want and will use. There are too many extensions to list here, but I'll highlight a few key features.
Jirafe can be used as your analytics software. A nice alternative to Google, Jirafe reports provide key info for merchants, including abandoned cart rates and purchase revenue averages.
Spree's flexible checkout flow means you can decide the arrangement and number of steps involved in the checkout process, so single or multi-step functionality are both options. While multi-currency support used to be a weak spot, Spree recently improved the process to streamline selling to overseas customers. Order management is really straightforward, and payments are completed through the Spree backend, so you don't need to log into a third-party processor to complete sales. Many shipping gateways are supported, with real-time shipping from most major carriers via this extension. To access a full database of Spree extensions, click here.
Web Design:
While there are about a dozen templates available for Spree users (the ultra-clean "fancy theme" is one example), the ecommerce software is built to be enhanced. After downloading, all stores start with the Plain Jane "Spree Blue" theme and are then modified to fit the aesthetic you want. While some shop owners working with a designer will love this aspect of Spree, if you're looking for a shopping cart with several preexisting skins you'll want to check out other web-hosted options.
Integrations and Add-Ons:
Spree is in the process of offering several additional free and fee-based integrations. Taking the stance that extras should be added as needed, the software currently offers hundreds of third-party extensions, including site maps and reorder buttons, to enhance its basic out-of-the-box features. You can browse extensions here.
Payment Processing:
In order to accept credit card payments from customers you'll need to open a merchant account. To access processing settings in the admin, click on "Configuration" then "Payment Methods." Spree supports most major payment gateways and merchant accounts, including Authorize.net and PayPal. You can see the full list of supported gateways here. As mentioned above, Spree users based in North America can apply for a merchant account directly from preferred providers Braintree and Bankcard Services. Stores based outside of the U.S. are able to use most payment options based in their country of origin.
If you need help navigating the world of payment processors, check out our Merchant Account Comparison page or contact us for a consultation.
Customer Service and Technical Support:
The developers who use Spree are constantly suggesting improvements to refine the open source software. Maintaining a vibrant developer network, members of the Spree community get together annually for workshops and training at Spree Conf.
Spree offers thorough documentation that's written for the developer but helpful for the storeowner. Glitches can be reported on an issues page, there's an active Google group mailing list, and you can access a live Internet Relay Chat space that typically includes between 30 to 50 users day or night. You can also contact Spree Commerce on their Facebook and Twitter pages.
If you want access to additional support it's available for a fee. The standard plan includes ticket and phone support from 8 a.m. to 5 p.m. EST, while the premium plan includes 24x7x365 support and incident investigation.
Negative Reviews and Complaints:
Although there is little feedback floating around the web from storeowners operating Spree, users have mentioned some negative aspects of the software.
Requires Technical Knowledge - Storeowners without Ruby on Rails knowledge will find it nearly impossible to launch a shop using Spree Commerce. Note that Spree is working on a Beta SaaS version now. More details are below.
Pay for Support - While you'll be able to find some answers via active user boards, if you'd like the ability to submit tickets or speak to a support person directly you'll have to pay extra.
Self-Hosted - Although this may not be a negative for some users, you'll be in charge of security, software updates, and hosting for your store.
Other negatives reported by Spree Commerce users include:
So much documentation it's hard to tell what's relevant and what's outdated.
Lacking robust sales management tools.
Hard to maintain pricing for different currencies.
If you want to search for other complaints about Spree Commerce, be sure to Google Spree Commerce reviews, Spree Commerce complaints, Spree Commerce comments, Spree Commerce scam, Spree Commerce testimonials, etc.
Positive Reviews and Testimonials:
Spree Commerce is a favorite Ruby on Rails-based open source shopping cart for developers. They attest to its easy installation, including a smooth integration of merchant accounts. Check out more accolades here. Another obvious perk? It's free. More highlights include:
Total Control - Using Spree means you're not bound to any design or backend constraints and can be as creative and original with your site as you wish.
Battle Tested - Since thousands of sites use Spree throughout the world it's constantly improving.
Strong User Community - An international group of developers are accessible to answer questions.
Less frequently, users commented on the following positive site attributes:
Clean admin and design.
Optimizes performance by not bloating backend with features that aren't needed.
Nice checkout that can be quickly configured.
Final Verdict:
Spree's admin is stylish and agile, and while you may need to be shown how to add a sample order or two you'll likely feel confident operating your shop in no time. That said, if you want to tweak your store's design or functionality you're probably going to have to go back to your developer, so it's important you find the right support team before you begin.
Would I choose Spree Commerce if I was starting an online store? I'd be tempted by the fact that I wouldn't have to pay a monthly or one time fee to access robust software that can create a store that's distinct from anything else out there. But after adding up storage fees, the cost of a developer and designer, and security I'd be less tempted, especially if I was planning to sell a relatively small number of products.
Spree announced a new SaaS version that appeared to briefly launch, then be taken down last year for improvements. If it is rolled out again, SpreeWorks will take away the need to code and be reasonably priced at $20 to $40 per month. There's no word on if or when the software will move from private to public beta, but I'm anxious to see how the elegant functionality of Spree works as a web-based cart store owners can build themselves.
Try a free demo of the open source version and see for yourself if Spree Commerce is right for you.
Merchant Maverick's Rating: (4.5 out of 5)


Last Updated: May 12th, 2013
About Our Ratings | Leave Your Review | Need Help Choosing?
Overview:
Based out of Tel Aviv, Israel, Pose is a complete turnkey solution for small business point of sale. You can use it for processing all purchases and transactions as well as for inventory management, customer relationship management, employee management, and sales reports. Pose is cloud based, which means that you don't need on-site servers to store or backup your shop data. Instead, all of your information is wirelessly synced to giant Amazon servers that securely transmit your data from their servers to your device (and vice versa), all in real time. The Pose interface is a little different than most other cloud based point of sale applications in that it doesn't offer a software "app" that you can download onto your phone or tablet. Pose runs directly on your web browser (Google Chrome, to be exact) using the new-ish HTML5 coding language. Because Pose is browser based, it is also platform agnostic. Essentially you can run Pose on any device--laptop, desktop, mobile, tablet--that is connected to the internet and supports the Google Chrome browser.
Pose is headed up by CEO and co-founder Guy Marcus, who has a background in design, user experience, and online marketing. Marcus spent over five years as the chief information architect and project manager for a leading design firm in Israel before venturing out into his own project. Pose was designed around the philosophy that point of sale management software should help solve the problems that small businesses face without being difficult to install or overly expensive. The software is also intended to be responsive to customer feedback and evolving trends in technology and the broader market.
Here at Merchant Maverick we're noticing a definite shift towards POS systems that integrate cutting edge customer relationship management features right into the core functions. This is the future and Pose is definitely on board with the trend with a clear focus on customer data management, incentives, and loyalty rewards--all designed to attract new customers and encourage them to visit your shop on a regular basis. To have all of these features embedded alongside traditional POS services (credit card processing, inventory, reporting, etc.) is a big deal for small businesses that don't have a lot of time or money to independently manage and develop all of these areas.
After a little initial suspicion about a browser-based POS system, I found myself pleasantly surprised by the Pose interface. Check out the full review to see what Pose is capable of and whether it might be a useful tool for your business. Don't have the time or patience to sift through the myriad POS options out there? We understand. That's why Merchant Maverick offers a top-notch point of sale consulting service. We use our intimate knowledge of the industry to recommend the best solution for your business.
Date Established:
2010
Location:
Tel Aviv, Israel
Domain Name(s):
Pricing:
Pose has a very straightforward pricing structure. It's a $49/month base price with a $19/month fee per additional register.
If you'd like to take Pose for a ride around the block, then you should check out their 30 day trial. No credit card required. It only took two minutes to setup my account and start building my inventory.
Web-Based or Locally-Installed:
Pose is completely web-based through the cloud. No local-installation required.
Specific Industry:
The Pose system is probably best suited to shops in the retail industry like boutiques, clothing stores, gift shops and art studios. Pose could probably be customized to some very basic hospitality environments such as a food truck or pop-up stand, but I wouldn't recommend it for anything with a menu that goes beyond a few items. Businesses that require mobility might also find Pose useful. As long as you can access an internet connection you can use Pose at craft fairs, festivals and markets, which is a big asset.  Finally, if you're an independent contractor, therapist or stylist you could probably make good use out of Pose as a mobile checkout solution.
Specific Size of Business:
While Pose has some of the features included in POS systems for larger businesses, it's clearly designed for and marketed to small businesses--specifically to business owners who don't want to mess with the complicated and expensive hardware/software installations common to more traditional POS systems. Pose can handle multiple registers, but it's not all that well suited to handle multiple locations at this point.
Ease of Use:
When you sign up for an account with Pose, you are assigned your own login domain: yourbusinessname.gotpose.com. This is the URL you'll use to sign into your POS. After you login you'll see the main admin dashboard which is split into 6 primary management divisions: Reports, Inventory, Categories, Employees, Customers, and Account. You can switch to the "cash register" view by clicking the "Go To Cash Register" option in the upper right hand corner.
Right now there are so many cloud POS systems flooding the market that I hand a lower score to any software that doesn't have a good-looking and ridiculously easy to learn interface--no user manual required. The new POS generation has to have intuitive navigation built right in. Thankfully, Pose does just fine in this department. I started by creating a couple of master product categories. I liked that Pose supports both categories and subcategories. It also lets you define categories by a picture or a color and 3-digit code combo (i.e. "Nec" for necklaces). I easily added test products to each category with both the option to manually add products or bulk upload a CSV file with full inventory information. Products were also easy to manage and had some nice features such as assigning photos; designating whether an out-of-stock product is taken off display or available for preorder; and a space for custom tax rates.
Once I created a test inventory (in under half an hour) I headed over to the cash register window to run some test purchases. Pose backs up your shop whenever you transfer over to the cash register view. The cash register was also very simple use and I quickly racked up a $15,000 test bill. I appreciated the quick access buttons such as "Park" which puts the transaction on hold, "Misc" which allows you to quickly add a product not already in the inventory and "Disc" which allows you to assign a percentage or sum discount. I gave myself a 75% off discount and then headed to checkout. Checkout worked smoothly and I quickly finished my transaction and received an email receipt in my inbox. Pose prompts you to gather basic customer profile info right at checkout and it also has the option for gift receipts.
I would rate Pose pretty highly for overall ease of use. It was very intuitive and looked great to beat.
Hardware and Software Requirements:
As I mentioned in the overview, Pose is platform agnostic, meaning you can use it on absolutely any device that has web access, including your smartphone, tablet, laptop, or home computer. Pose only runs on the Google Chrome browser, so if you don't have it you'll need to download it for free. One thing to keep in mind is that you need to be connected to a solid WiFi source with high Mbp upload/download speeds. Because of its HTML5 coding, the Pose checkout can work offline, but it isn't ideal. I tested the offline feature twice: it didn't work the first time, but it did work properly the second time (note that credit cards can't be processed offline).
Below is a breakdown of the peripheral hardware that is compatible with the Pose system:
Receipt Printer - Pose recommends the Star Micronics TSP100 printer which runs at about $225. The printer is compatible with Mac, Windows, and Linux.
Credit Card Reader - Process credit card transactions with the  Mag-Tek Centurion with USB Keyboard Emulation. The reader starts at $60 and is compatible with Windows, Mac and Android.
Barcode Scanner - Scan products right into your order with the Honeywell Voyager 1250g USB + Presentation Stand. These cost approximately $150 and are compatible with Windows, Mac and Android.
Cash Drawer - Connect your POS to the Pose-supported MMF Val-u Line 13"x13" RJ-12 cash drawer which you can pick up for $100. The drawer is compatible with Windows, Mac, Android, and iOS operating systems.
Product Features:
Pose has a really nice breakdown of all their software features and you can review it here. I'm going to quickly cover the Pose features that have a lot going for them.
There's no doubt that Pose's strongest features are located in the customer relationship management department. Pose allows you to create a customer information database with some interesting reporting capabilities. You can import/export customer database via CSV files, which is helpful. You can also"quick add" a customer profile right at checkout or fill out a more extensive form that has fields for gender, first/last name, email, cell, birthday, loyalty type, Facebook ID, Twitter handle, and notes. After your customer database is established you can analyze the data by creating customer groups based on gender, loyalty level and shopping preferences. This is a pretty powerful analytic tool for a small business.
Pose also offers several features to attract and reward loyal customers. All rewards are automatically stored in each customer's profile eliminating the need for plastic cards or paper punch cards. It's all digital now! You can set Birthday Rewards to activate within the day/week/month of each customer's birthday. The birthday discount can be claimed right at checkout if the customer has a birthday reward connected to their account. Furthermore, Pose supports automated punch card programs that allow you to indicate a reward that can be claimed after 5 or 10 purchases. Customer receipts automatically show their punch card status. Create your own loyalty discounts and assign them to individual customers, customer groups, events, sales or just because. Again, these are great services for developing relationships with customers.
I also want to say a bit about the Pose reporting functions. The Pose "Bird's Eye" reporting dashboard is really nicely done. It gives you a brief overview of your net sales, estimated profit, totals according to tender type, number of transactions, and number of items returned. For those who are more visually stimulated, Pose has a graph view for sales totals. You can also pull specific reports by cash register, date/time, category, supplier and product. Pose automatically emails you an end of day report every night too. All these tools help you keep real-time tabs on your business even if you're not on-site.
Integrations and Add-Ons:
Right now Pose has no third party integrations or add-ons, though it does have the capability to operate in multiple languages including English, Hebrew, Portuguese, Danish, and Russian.
Compatible Credit Card Processors:
Pose directly integrates with North American Bancard and payment gateway Authorize.net. Authorize.net is the largest payment gateway service provider and has a huge number of resellers. If you need help figuring out which merchant account will provide your business with the best credit card processing rates, then let us know. It's what we do.
Note: Pose states that you can use your own merchant service provider (outside of North American Bancard and Authorize.net), but this is a little misleading because it involves running the order through Pose and the actual transaction through an outside credit card machine that is not synced or connected to Pose. You'll have to resolve your end of day report with the totals on the credit card machine, which adds another daily task. I usually recommend getting setup with a merchant account that directly integrates with your POS.
Customer Service and Technical Support:
I was a little concerned about how support would work in a business with 10 or fewer employees headquartered in a time zone on the other side of the world, but I had a very good experience with my support inquiries. I sent one email on a Saturday morning and received a response 15 minutes later directly from Pose CEO Guy Marcus. He let me know that customer support is very important to Pose and email and phone support are included in the $49/month subscription fee. Marcus stated that support is usually available during regular US business hours and that Pose has support representatives on the ground in the US who can be contacted by phone. He guaranteed that I would be "pleasantly surprised" by Pose's level of responsiveness...and I was. Here are the support resources available to Pose merchants:
Phone - Contact Pose directly by phone at 1.347.809.6808.
Email - You can also get in touch with Pose support at support@getpose.com
Contact form - Submit a formal inquiry or request via the Pose Contact Form.
FAQ - Pose doesn't have a lot in the way of information articles or videos, but I did find the answers to several of my questions in the FAQ area.
Facebook - Pose maintains a pretty active Facebook. Some of their content is funny, which I appreciate.
Twitter - Check out the Pose Twitter feed.
LinkedIn - Get to know the "professional" side of Pose on their LinkedIn profile.
Negative Reviews and Complaints:
There's not much client feedback on Pose yet. This is a trend we've seen with many of the cloud based POS systems that are fresh on the scene. It takes a while for a new company to establish a reputation one way or the other. Here's a few of my own concerns after testing the software.
Actual Offline Capabilities - Pose completely freaked out the first time I simulated an internet crash and I wasn't able to complete the transaction I had in progress. I had to re-establish my internet connection to calm the thing down--this isn't an option for a merchant in an actual internet blackout situation. The second time I tested the offline mode I was able to complete the transaction (with cash or check) without any issues. Obviously the system is capable of working in offline mode, but the question is the degree to which it is reliable.
Support Resources - Pose doesn't have as many support resources as many other POS systems out there. There is no article  library. There is no user forum. There are no video tutorials. This is an important piece of the POS puzzle and hopefully Pose will add more of these options in the future.
Processing Speed -  One of my primary concerns with browser-based POS systems is the potential for lag and slow processing. Pose is not as fast as an app on an iPad. Of course, it's still pretty fast and there are a couple other factors involved such as the device itself and the strength of the internet connection. This isn't necessarily a criticism so much as something to be aware of.
Positive Reviews and Testimonials:
Like I said, I wasn't able to track down any Pose feedback online. Pose does have a Testimonials page that features four merchants who successfully incorporated Pose into their business. It's definitely worth checking out. Here's what I like about Pose.
Ease of Use - Pose is a cinch to setup and use. If your inventory isn't too complicated you could easily have the whole thing ready to go in a single day. There is almost no learning curve.
Customer Management Features - I was so pleased with the customer relationship features built into the Pose interface. It's good to see that Pose is already incorporating cutting edge trends in the greater POS industry right into their software.
Solid Company - Pose comes off as an honest company that is genuinely interested in providing a product that improves the chances of success for a small business. The staff is friendly and much of the website content indicates that Pose has a sense of humor. Always a good sign.
Final Verdict:
To put it simply: I really like the Pose POS system. The only reason I don't give it 5 stars is because I'm still waiting to see how HTML5 POS software stacks up against downloadable POS apps and there just isn't enough information to make that call yet. The definite advantage to HTML5 is that it can run on any device. As a platform-agnostic product, business owners have a lot more control over the type of hardware they want to use to run their business.
If you're a small business wanting to venture beyond iPad-centered POS apps, then I would definitely encourage you to check Pose out. My only word of advice would be to thoroughly investigate the demo and test it on the device, browser and internet connection that your business will be using.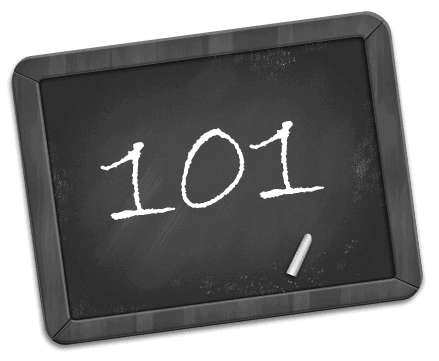 Getting Started with Shopping Carts
Essentially, shopping carts are the virtual version of what you push through the supermarket: A software that allows you to add and purchase items on an ecommerce site. In addition to completing sales, shopping carts allow you to load and maintain inventory, ship orders, add images and descriptions, track and chart sales, market to customers, and promote products using social media.
In the past several years, the market has become flooded with competing carts, so it can be tough to know where to begin. Online store owners have a plethora of options, ranging from carts catering to musicians, entrepreneurs, and more. Before you roll out your store, you'll want to take the time to find the cart that offers templates, customer support, and add-ons that best compliment your business. If you'd like someone to walk you through the process of choosing a shopping cart, payment processing, or point of sale system, contact us. Merchant Maverick offers consulting services that can help you save time and enable you to move from planning to launching your online store.
Why You Need a Shopping Cart
Many merchants choose to open an online shop in addition to or instead of operating a brick-and-mortar retail store. Ecommerce sites allow you to reach customers well beyond your hometown any time of day or night while saving on rent. If you've decided to sell online, you have two options: You can either supply buyers with your contact info for ordering and hope they'll reach out, or operate a store with the help of a shopping cart. Running a cart streamlines the buying and selling relationship between merchants and customers. Carts also complete sales using variety of payment methods, collect tax, and calculate shipping costs.
In addition to selling merchandise, you'll be able to organize inventory and add and maintain customer info so you can target your market, spread the word about promotions and sales, and build loyalty. Google Analytics can be integrated with most programs, helping you better understand who's coming to your site and how they're finding it. Search Engine Optimization (SEO) tools built into most carts enable your shop to rise closer to the top of searches in Google and Bing. Also, carts can allow you to sell products directly on your Facebook page, maintain a blog, and more.
The Right Shopping Cart for Your Business Type
There are some shopping carts that are better suited for specific businesses, while others market themselves as the right fit for virtually any online seller. If you're a small or medium-sized business offering t-shirts, books, or pet supplies, for example, you'll probably be happy choosing a cart with a great reputation for security and customer service that earned positive Merchant Maverick reviews. If aesthetics are important, you'll want to choose a cart with fresh templates, especially if you're on a budget and don't have the funds to hire a designer to develop a custom theme for your store. Large ecommerce sites will want to choose a cart that offers an unlimited amount of product pages with plenty of storage space.
Shopping Cart Pricing
There's a wide range of price points for shopping carts, depending on how much storage and how many bells and whistles you need. While some carts charge transaction fees and bill for basic blog and social media integration and multiple email addresses, others include access to a rich feature set for a similar cost. Web-hosted plans typically offer several options ranging from $10 to $200 per month. Here are a few factors to consider when choosing the best plan for your business.
Bandwidth - Most plans start at at least 1 GB of bandwidth (how much data can be sent and received over an internet connection) and go up from there. Inquire about overage fees before committing to a plan.
Storage - Like bandwidth, some carts charge overage fees if you exceed your monthly storage limit, so be sure to choose a plan with enough room for your images and data from the get go.
Themes - Most carts offer a standard collection of free basic themes, while many charge more for premium templates.
Features - Extras vary vastly from one cart and one plan to the next. Look for a cart that contains at least basic social media and SEO, including the ability to integrate "like" and "follow" buttons on product pages and optimize URLs to be located by Google search crawlers. While it's standard for carts to charge for certain add-ons (QuickBooks, ConstantContact) many offer some free integrations.
Support - While most carts offer documentation, user guides, and forums, some include a limited number of support tickets. Others give users access to unlimited tickets.
Business Needs
What are your main goals for your ecommerce site? Take time to jot down the features you can't live without and the extra features you'd like to have but that aren't deal breakers. For example, is a simple, straightforward admin with reputable customer care your priority? If so, have a look at Ashop Commerce and Shopify. Do you want to run multiple storefronts from the same backend? Try AmeriCommerce. Are you looking for great, diverse templates? Have a look at BigCommerce.
If you're interested in learning more about the carts that earned the best scores on Merchant Maverick, read these reviews first: Shopify, Ashop Commerce, BigCommerce, AmeriCommerce, Pinnacle Cart, and LemonStand.
Web-Based VS Licensed Shopping Carts
In recent years, many ecommerce stores have started working with web-based as opposed to licensed shopping carts. To quickly explain the difference, web-based carts typically include hosting on the company's servers, so SSL encryption, data backups, and feature updates are all included in the cost of your monthly package. Examples of web-based carts include CoreCommerce and Shopify.
Your other option is to purchase a licensed cart for a one-time fee and self-host it on a server you maintain. Licensed carts are attractive to developers and ecommerce users that have a lot of technical knowledge or who partner with a developer that provides support and installs updates. These self-hosted stores can be installed on any web-based server that meets the cart software's requirements and can be highly customized. An example of a relatively new and well-run licensed cart is LemonStand.
Unless you have a specific reason for self-hosting a licensed cart, be it the desire to construct a totally unique store or pay a single up-front fee, consider a web-based option. From sourcing merchandise to marketing your brand, you probably have enough on your plate without keeping your own server and software up-to-date and running smoothly.
Ease of Use
While your customers will spend time clicking through merchandise on your website, you'll be hanging out in your cart's admin. It's the control room for your store, containing customer info, orders, payment and shipping settings, inventory, and a lot more. You'll want to download as many free software trials as possible until you find a backend that's the most intuitive and helpful. Often trials only require minimal info, like your name, email, and store name. In addition to functionality, it's surprising how much admin colors, fonts, and layout can affect your comfort level while working with a cart.
When you're taking carts for a test drive, check and see how easy it is to access HTML for customization, how to connect with support, whether or not reporting tools are robust, and how easy it is to switch to a new template if you choose to change the look of your store down the road. Once you're comfortable with the basics, a good way to check your level of confidence with a cart's admin is to imagine how easy or tough it would be to train an employee to maintain your shop. Also, take advantage of help from support staff if you have questions, and don't be pressured to commit to a cart until you're certain about your decision.
Support
Customer support is an important consideration when picking a cart, since questions and hiccups are inevitable, especially when you're first setting up shop. Look for a cart with live chat and 24/7 access to assistance. You'll also want a provider with a reputation for swift ticket response. Active Facebook and Twitter pages are also good signs that staff is in tune and in touch with users.
Our reviews all include detailed customer service information. Since limited access to support can make an otherwise feature-rich cart a frustrating experience, when reviewing we always contact customer service departments directly to test them out first-hand.
That's All, Folks!
Although navigating the world of shopping carts can seem like a daunting task, we're here to help make doing your homework a lot easier. Take a look at our shopping cart reviews to get your grounding and take the time to demo the sites that interest you most.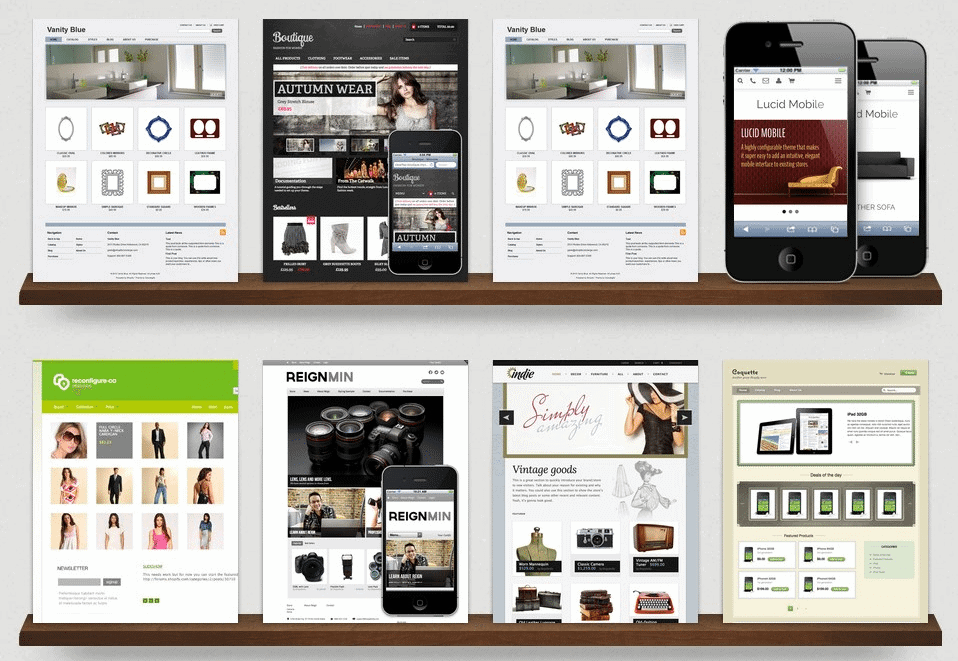 Why Templates Matter
Whether or not you want to admit it, most of us have chosen one bottle of wine over another because of an interesting label or picked a toothbrush off the rack because of its color and packaging. As consumers, we're first drawn to products because of how they're presented. If you run an online store, the same rules apply. Potential customers will form an impression of your shop right after clicking on your URL, and those first few seconds can mean the difference between making or losing a sale. Even if you sell quality products, offer competitive pricing, always ship on time, and have great reviews, in order to gain an edge over competitors your ecommerce store should look welcoming and compelling. Long story short? Your shopping cart's template matters.
If you want to invest a little more in your on-line shop before launching, you can hire a designer to customize most shopping cart themes. But if that's not in your schedule or budget, a main consideration when you choose a cart to host and operate your store should be the quality of its templates. Since most carts offer some skins that are yours for no charge and others that come with a fee, we'll highlight several stylish, functional free and premium themes.
Shopping Carts with the Best Templates
Shopify

Shopify is one of the leading carts on the market today. That's probably because it's fast to learn, intuitive, and filled with more features than you'll ever need. Shopify also offers multiple free and paid themes that are easy to customize. For an example of an especially well-executed template, check out the free skin Minimal. Also, the Jitensha premium theme is striking and intuitive. If you like what you see, click here to read Merchant Maverick's full report on Shopify.
Ashop Commerce


Australian-based Ashop Commerce includes themes that allow you to change layout, size, colors, and fonts to match the tone of your business. There's also a handy real-time editor that lets you view updates right after you make them. While Ashop's skins aren't as hip or on-trend as some of the others on our list, that's probably just fine for a medical supply or auto parts ecommerce site. All of Ashop's themes are functional, clean, and professional. Even better, they're all free. For examples, check out Samoggi and Aldura. You can read more about Ashop's features, positive traits, and negative attributes in Merchant Maverick's complete review.
Pinnacle Cart


If you decide to launch your shop through web-hosted shopping cart software Pinnacle Cart, you can use the Cart Designer feature to edit any part of your template. There are more than two dozen free options and a few themes that are offered for a fee. In general, Pinnacle's skins are nicely polished, and you'll likely find something to fit almost any kind of business. If you want to know more about this cart's strengths and weaknesses, read Merchant Maverick's full Pinnacle Cart report here.
Big Cartel


Big Cartel markets to creative businesses, ranging from crafters to musicians to designers. While there are only a handful of free themes, each one is built to be customized. If you know a moderate amount of code it's relatively easy to mold a basic skin into a knockout store, but be sure you're ready to take the time needed to turn your shop into something special. If you decide to start your store using Big Cartel but don't want do much customization, the cart links to several third-party themes. All are pretty sleek, especially the free, simple-meets-elegant Singlenaut. There's also a trendy set of templates from Aarcade that are priced at less than $100. Read more about Big Cartel's plusses and minuses in our review here.
PrestaShop


PrestaShop is an open-source self-hosted cart. Instead of charging an up-front licensing fee or monthly fee, the software is downloaded for free and operated on your server. That means you'll be paying for security, gateways, and bells and whistles. If you're selling furniture, you're not going to want or need a storefront with the same feel as an organic snack seller or pet store. That's why the PrestaShop marketplace includes more than 1,200 themes broken out by category. While the quality of templates varies, many feature clean, thoughtful designs that let your product shine. Most PrestaShop templates cost between $100 and $200 and can be translated to any language. For example, check out this neutral skin called Elation Liquid Responsive Design: it's optimized to be viewed on all screens and can be customized to display any color.
Wrapping It Up
A template may offer a great design but still not make sense for the kind of product you sell. Take advantage of free trials offered by shopping carts, and take time to view your store in as many skins as possible until you find not just the right look but also the right feel. If you want a little help scouting out the perfect theme for your store, be sure to contact Merchant Maverick.
Whether you've quit your day job in order to operate a jewelry or specialty food business online or are looking to earn extra income by selling vintage clothes or merch for your band, there are several ways for your creative company to start selling online. Maybe you've been filling orders on Etsy for a little while or have tried apps like Sell Simple to list items on social media sites and are ready to branch out and operate your own independent ecommerce site. In order to save time and money, you'll want to find the right shopping cart software that best fits your budget and style the first time around.
What To Look For
In addition to signing up for free trials, it's a good idea to read customer reviews and search for complaints before picking a shopping cart for your business. While you're taking carts for a test drive, check for the following:
Up-to-Date Templates - Most shopping carts offer free skins, and some have fresher and more current themes than others. (Read more about carts with the best templates here.) Choosing a cart with underwhelming themes that requires you to do some serious customization isn't necessarily a deal breaker. But if you're not up on HTML or don't have the budget to hire a designer to beautify your store, pick a cart with templates you like from the get-go.
Rich Feature Sets - Be sure to not just read about a cart's feature menu, but also test out feature functionality in the admin during your free trial. For example, most every cart touts its stellar SEO, but there's a big difference between one software that simply lets you add a sitemap to your shop and another that allows you to add meta tags for products, customize URLs for pages and categories, and more.
Reasonable Monthly Cost - While you don't want to spend more than you have to, it's important to select a monthly plan that includes enough storage and bandwidth for you to load as many product images as you want without slowing down your site's load time. On average, a small business should be able to find a shopping cart with solid functionality, security, and support for between $15 and $100 per month.
Accessible Customer Service - If you have a problem and need to troubleshoot on the weekend or after hours, you'll want to be able to talk to a rep via live chat or on the phone 24/7. Try reaching out to customer service during off hours and note how long you waited for a response.
International Sales - If you're planning to sell those letterpress cards or CDs to customers overseas, make sure your cart has the ability to translate currency and complete real-time shipping calculations to international addresses.
What To Avoid
There are several shopping cart red flags you'll want to watch out for:
Licensed Carts - Unless you're a programmer or designer with a lot of HTML knowledge, you'll probably want to choose a web-based shopping cart instead of a licensed, self-hosted option. Web-hosted carts include customer service, customizable themes, features, updates, security, and more. Licensed carts, on the other hand, require that you purchase a single licensed version of the software for a one-time fee and install it on your own server. You'll also be in charge of security and updates for your store. Every Merchant Maverick shopping cart review includes information about whether a cart is self-hosted or licensed, so browse our site to learn more.
Hidden Charges - Since you deserve to keep the profit from your work, make sure your cart doesn't stick you with transaction fees. Also, check into how much you're charged per GB if you exceed monthly bandwidth or storage limits.
Weak Social Media Integrations - Some carts charge extra for blog and social media integrations. Since marketing via Twitter, Facebook, and Pinterest are an important part of building your business, look for carts that offer you the option to sell products directly on social media pages as a part of your feature set.
A Few Carts to Consider
When you start your shopping cart search, consider the following options:
Big Cartel


A web-based shop that's specifically designed for crafters and musicians, Big Cartel offers a really easy admin that's used by more than 250,000 creative businesses. You won't be flooded with features compared to some other carts, but you will find most of what's needed to run a great shop, including an intuitive backend, access to HTML and CSS customization, the ability to sell on Facebook, and more. Orders are all shipped through PayPal and there's a limited number of free, basic themes, so be willing to customize your store a bit before you launch. To learn more about Big Cartel, check out our full review here
IndieMade


IndieMade offers artists and crafters their own website, including a blog, image gallery, shopping cart, and more. You can use as many of those extras as you wish, but if you just want to run a store you can disable other components from your navigation. It's fully web-based, and users can import products from Etsy directly into IndieMade, which is a really smart, unique feature. You can also access a rich text editor to change themes, and if you already have a blog it can probably be imported. IndieMade is a good option for small sellers looking for a step up from Etsy, and the reasonable prices and 30-day trial make it worth looking into (review coming soon).
Pinnacle Cart


Pinnacle Cart is a Phoenix-based shopping cart that's mindful of the importance of marketing for small businesses. While it's not specifically built for creative companies, it's a good choice for sellers looking for complete layout control and the capacity to view text in one, two, or three columns and navigate vertically or horizontally. You can also integrate multimedia, including YouTube videos, list product details per item or for all items in a category, and customize reporting. Templates are current and can be tweaked to suit your needs. Read Merchant Maverick's complete review to learn more.
Wrapping It Up
While there are great shopping carts out there that are tailored to support creative businesses, just because a cart is marketed to artists doesn't mean it's automatically the right fit for you. In fact, you might be happier using a reasonably priced cart that contains features that best suit your venture that's also used by pet supply companies and software suppliers. If you're feeling overwhelmed with your options and want guidance through the process of selecting the right ecommerce cart for your small business, check out our consulting services.
Merchant Maverick's Rating: (4 out of 5)


Last Updated: May 5th, 2013
About Our Ratings | Leave Your Review | Need Help Choosing?
Overview:
Ring It Up is a cloud based point of sale app that runs on the iPad and iPhone. It's primarily marketed to small businesses that need payment processing "on the go." Ring It Up is ideal for trade shows, flea markets, craft shows, and festivals. It would also be a good match for small business owners that offer services such as counselors, stylists, photographers, locksmiths, and contractors. As a POS system, Ring It Up allows you to run transactions, manage inventory, track payments, record expenses and review sales reports. It also offers some special features that are particularly useful for mobile businesses including the ability to invoice customers and submit quotes that can then be converted into sales if accepted. Ring It Up offers one of the coolest barcode scanning options I've come across--business owners can use the onboard iOS device camera as a barcode scanner.
Based in Aurora, Colorado on the outskirts of Denver, Ring It Up was developed by a company called Pingysoft. Pingysoft was founded by Todd Florman as a mobile payment solution for the iPhone and iPod. Once the iPad was released in 2010, Pingysoft began developing an interface that was also iPad compatible. The iPad-friendly version was released in April 2012. Ring It Up has been around a little longer than some of the newer cloud based POS apps popping up left and right. A longer track record has resulted in a software that feels like it's been fine tuned pretty well.
Read on for a detailed breakdown of Ring It Up features and specs. I'll let you know what I learned after testing the software and you can decide whether Ring It Up might be a good solution for you. If you are overwhelmed by the sheer number of point of sale options out there we understand and would love to help. Merchant Maverick offers POS consulting services to help you find the best match for your budget and business type.
Date Established:
2008
Location:
Aurora, Colorado
Domain Name(s):
Pricing:
Ring It Up has several different price points. You can purchase Ring It Up by downloading the demo for your iPhone or iPad from the Apple App Store. The demo allows you to run up to 10 "test" transactions with all features unlocked. After that Ring It Up requires you to upgrade to continue processing transactions. Below is a breakdown for the different upgrade levels and  an overview of what they include.
All versions of Ring It Up include the following: sales, expense, and purchase order entry; scheduling calendar; HTML receipts and invoices for customers; capture labor, shipping, or generic charges; apply discounts on a per item or per ticket basis by amount or percentage; dual tax rate support; import client information directly from your Contacts app; track inventory levels; quantity discounts feature; send clients a quote and convert quote to a sale when your bid is accepted; capture photos of your catalog items, contacts, or expense receipts; product and expense categories; reporting feature; universal app support; and customizable color schemes.
Basic Upgrade - The Basic version of Ring It Up includes unlimited sales tickets, purchase orders, and quote transactions. You can upgrade to the Basic version for $19.99.
Advanced Upgrade - The Advanced level of Ring It Up includes all of the Basic features along with the ability to import/export products, contacts, and expenses via Dropbox or with iTunes File Sharing; backup/restore with Dropbox or via email and iTunes file sharing; customize receipts and invoices; add your logo to PDF receipts and invoices; accept 3rd party credit card processors; and send transactions to printers. The Advanced upgrade is available for $29.99.
Pro Upgrade - Ring It Up Pro covers all the features included in both the Basic and Advanced upgrades and also offers multi-business support; barcode scanning; and signature capture. The Pro upgrade costs $39.99.
Web-Based or Locally-Installed:
Ring It Up is completely web/cloud based. All of your shop data is stored in the cloud and wirelessly pushed to your iOS devices.
Specific Industry:
Ring It Up is geared to mobile, on the go businesses across a spectrum of industries. Ring It Up is great for merchants who sell their products in festivals, fairs, malls, trade shows or even garage sales. It's also a nice solution for people who offer their services outside of an office--technicians, massage therapists, taxi drivers, etc. Ring It Up also has some capacity for very basic mobile restaurant concepts that only serve a few menu items (i.e. snow cone pop up stand).
Specific Size of Business:
Small businesses are definitely the target market for Ring It Up. The interface doesn't sync across multiple devices, so Ring It Up won't be a good option for businesses that need multiple workstations. It's designed for single-user checkout environments, although the Pro level can handle multiple, unconnected businesses.
Ease of Use:
After spending some time with the Ring It Up demo on my iPad I found myself completely surprised by the number of features included in a one-time app purchase (costing under $40 bucks!). The software design is fairly easy on the eyes and once I located the drop-down menu at the top of the app, I was in business (it took me a few minutes of tapping every button on the screen to find the navigation panel). A lot of other cloud based POS apps are structured with the front end checkout app and a back end admin dashboard accessible by any device with a web browser. Ring It Up is a little different in that both the front end checkout functions and the back end management settings are located within the iPad/iPhone app.
Even though all management options are based within the app, the shop setup process is simple and allows for CSV file import and export, which really speeds things up.  The Ring It Up menu is divided into seven main areas: Transactions, Expenses, Contacts, Products, Reporting, Data Management, and Settings. Under the "Products" tab I was quickly able to setup several products and services with advanced features such as multiple pricing levels and tax rates and the option for a photo. The only option lacking was a feature for product modifiers (i.e. small, medium, large). After setting up my product inventory I ran several test transactions in the checkout area which also offered a lot of great features such as discounts, notes, and digital signatures.
The Contacts area, which logs both customers and product suppliers, was equally easy to navigate, as were the Reporting and Settings areas. Again, the ease of use and number of features available in this one-time purchase app were on par with a lot of monthly subscriptions POS apps that I've reviewed in the past. I would rate Ring It Up's usability pretty highly in terms of intuitive navigation and setup. No manual reading required.
Hardware and Software Requirements:
Ring It Up is compatible with the iPhone and the iPad. It requires iOS 5.0 or later and is optimized for the iPhone 5. Pingysoft does not sell any hardware directly, but it does have a listing of compatible hardware and links to providers. See below for a breakdown of compatible hardware and costs:
Mobile Devices - The Ring It Up app runs on the iPhone (cost varies according to provider and plan) and the iPad (starting at $329).
Barcode Scanners - Ring It Up works with the Koamtac KDC-200i or KDC-300i barcode scanners which connect to your iOS device via Bluetooth. These barcode scanners are approximately $400 and $650 respectively. Ring It Up is also compatible with Linea 4 technology which is a case for the iPhone that acts as a scanner and a credit card swipe ($500).
Printers - Print receipts and tickets with the Blue Bamboo P25i and P25i-m receipt printers that work with Bluetooth technology ($325-$375). You can also connect your Ring It Up app to a range of Star Micronics wireless printers (models TSP654, TSP700II, TSP800II, FVP10, SP700, SP500).
Product Features:
You can scan through an overview of Ring It Up features here. I'm going to spend a little time going over the features I think make Ring It Up unique. The biggest stand out feature is the built in barcode scanning option that utilizes the camera on the iPhone and iPad. The barcode scanning works using RedLaser technology: you can enter the native barcode found on any product (I tested this with a book) and then assign your own options (price, quantity, taxes, etc.). When it comes time to check out, you simply click the little lightning bolt symbol on the transaction screen to pull up the barcode scanning camera. You don't have to click anything--as soon as the camera hones in on the barcode number it adds it to the order. I setup my book in about 60 seconds and was scanning away. Amazing feature!
Another noteworthy feature is Ring It Up's compatibility with Dropbox. Since all data for your shop or business is stored in the cloud, it's important to have a backup in case your iPhone or iPad dies an unfortunate death. That's where the Ring It Up/Dropbox alliance comes in. Under the "Data Management" area you have the option to link your Ring It Up account to your Dropbox account. After that you can backup, restore, export and import directly from Dropbox. You can create a backup file via email or zip file. This will be a huge sigh of relief for small business owners that want to secure their data.
Ring It Up has a couple of other little features that I found nice. The Expense category is helpful for tracking non-sales related expenses such as parking at the festival, lunch for staff, or shipping costs. This is different from product orders, which can also be created and received within the Ring It Up interface. Another detail is the built in calculator--it's a small thing, but helpful, especially for people on the go. Ring It Up also has a calendar feature that syncs with your iPad/iPhone calendar. Again, a small detail, but the details add up.
Integrations and Add-Ons:
Right now Ring It Up does not have any third party integrations or add-ons.
Compatible Credit Card Processors:
Ring It Up only offers credit card processing at the Advanced and Pro level upgrades. Most business owners will need to spend the extra $10 or $20 bucks to unlock this option. There are four third party options for credit card processing with Ring It Up. These are outside credit card processors and you'll have to create your own account directly through them: Phone Transact, Inner Fence, Swipe from AppNinjas, and iPay POS with TekTango.
Customer Service and Technical Support:
I was hugely impressed with the Ring It Up support. I sent in multiple support tickets late at night and received a reply from Todd Florman (the Ring It Up developer) within a few minutes. Scroll through the reviews on iTunes and you'll see statement after statement from clients who were equally floored by the responsiveness of the Ring It Up support. Multiple customers mention how Todd personally called them to help with troubleshooting minutes after they submitted a ticket. Many reviews also remarked how suggestions for new features or fixes were taken into account and integrated into later releases of the software. This level of support is definitely noteworthy. Here are some other resources for Ring It Up:
Negative Reviews and Complaints:
Ring It Up has been around long enough to accumulate quite a few user reviews. Most of the reviews can be found on the Ring It Up iTunes page. Here's a breakdown of the most common complaints as well as a few of my own concerns.
3 Star Rating - The Ring It Up app has a 3 star rating on iTunes based off of 2,047 ratings. There are also 91 reviews ranging from 1 star to 5 stars. As I scanned through the negative reviews I found that most of them were regarding software bugs and were clustered around the 2008-2010 period, which was when the app was first released. The number of negative reviews drops over time, presumably because bugs and errors were fixed. There are still a few more recent comments on issues, especially regarding app crashes.
Limited Credit Card Processors - The other primary complaint on iTunes was that Ring It Up isn't compatible with any of the major mobile credit card processors. There were a string of requests for interfaces with PayPal and Square.
Missing Features - The ability for advanced product modifiers and rules would really take Ring It Up to the next level in terms of usability.
Positive Reviews and Testimonials:
As mentioned above, most of the Ring It Up reviews can be found on iTunes. All of the most recent commentary is very positive and generally hovers around the 4/5 or 5/5 star rating. Ring It Up is doing well for itself and the customer reviews reflect this fact. Here are the most common review trends in terms of testimonials and positive feedback:
Excellent Support - Developer Todd Florman practically has an iTunes fan club for his support services. Out of 91 reviews this was the mostly commonly mentioned plus for Ring It Up.
Great Price - For uber tiny businesses Ring It Up could be a dream come true. This is such a great price for a really great service. It makes POS accessible to a much wider range of entrepreneurs and small business owners who are just getting their feet wet.
Mobility - There are many cloud based apps that can act as a mobile POS solution, but Ring It Up has some features that cater directly to people who offer their services on the go
Final Verdict:
My final conclusion on Ring It Up is that it's worth every penny for a mobile small business owner who doesn't have a complicated inventory and only requires a single checkout station. You would be hard pressed to find a better deal for a near-complete POS system with such great features.
Now, if your needs are more advanced--say you have a lot of products with multiple options or are taking in a high enough volume that multiple checkout stations are necessary I would definitely recommend that you keep searching. Ring It Up has a very specific market and if you don't fall within that market then you may run into some roadblocks that other, more expensive POS systems have covered.
I encourage you to take Ring It Up for a spin. The demo is really easy to navigate and you'll quickly get a feel if it might work for you or not. The most expensive version of the app is only a $4o investment so there's really no way you can go wrong with this app. If you fit the target demographic, it could be a very robust and cost effective POS solution.
Merchant Maverick's Rating: (4.5 out of 5)


Last Updated: May 3rd, 2013
About Our Ratings | Leave Your Review | Need Help Choosing?
Overview:
To put it simply: if successful, Leaf has the potential to be a game changer in the point of sale world. Point of sale software has evolved dramatically over the last three years with the release of the first generation iPad in 2010 along and the growing popularity of cloud based POS apps designed for use on mobile tablets. It's only been a few years and tech reviewers are already referring to traditional POS setups with giant on-site servers and hardware intensive checkout stations as "legacy systems." POS technology is advancing at a tremendous rate and Leaf is headed towards the outer limits of the curve. Many of the cloud based apps currently flooding the market feature a pretty standard "more than just a POS" interface. They're usually turn key solutions that can process orders, take payments, track basic inventory, manage employees, market to customers, and create detailed reports. Leaf has all these functions, but it also has some innovative twists that other mobile apps haven't even touched.
Leaf has three different divisions. First there's LeafPresenter, which is a custom Android tablet built exclusively for use with Leaf software in a sales environment. The LeafPresenter looks like a smart phone with a protective case and a built in credit card swipe. It's the first cloud based POS I've seen with hardware built specifically for the app. Leaf founder and CEO Aron Schwarzkopf makes the case that all of the POS apps designed for iPads are utilizing hardware that isn't meant for the often rough environment of retail--the tablets are fragile and expensive to replace. Aside from that, Schwarzkopf has a vision that extends far beyond the development of a cloud POS app: he wants the LeafPresenter to act as the hardware end of a large Leaf platform with different applications for businesses, customers, and developers. As a custom hardware device, the out-of-the-box LeafPresenter interface has a number of imaginative features including interactive receipts that allow customers to give feedback about their shopping experience and connect with Facebook and your business website. Other features like loyalty programs, digital punch cards, and automatic charity contributions are in the possible feature lineup a little further down the road.
The second piece of Leaf  is LeafBusiness--the online management dashboard that syncs with the LeafPresenter. You can login to LeafBusiness with any device that has a wireless connection and an internet browser. Inside the dashboard you can manage inventory, products, orders, employees, reports, etc. It's beyond the basic functions where Leaf gets truly creative. LeafBusiness can work with multiple stores in any industry (retail, quick serve, restaurants, bars, services, and facilities) and later this spring Leaf has plans to roll out an app store where third party developers can design apps specific to the different types of businesses that use Leaf (i.e. a reservation app for Leaf restaurants or a scheduling app for Leaf therapists). Most giant E-commerce platforms offer a large directory of software apps and add-ons, but this is one of the first examples of low-cost, cloud based POS systems attempting to build on the same model--for their own Android hardware no less. It's ambitious, but it also has a lot of potential.
To top it all off, Leaf has a third area of development--an app intended for the customers of Leaf businesses. Right now it's marketed as a digital receipt management app, but it does a lot more than that. The digital Leaf receipts allow customers to manage and store receipts; rate purchases; provide feedback on staff and overall experience; and share their purchases on Facebook. The app is symbiotic in that it offers a great service to both customers and businesses.
It's obvious that Leaf founder Schwartzkopf has big plans for Leaf. In a January 2013 interview he mentions that his investors wanted to "kill him" for going forward with a custom commercial tablet. He must be doing something right with over $4 million in venture funding and approximately 500 tablets in use by a variety of businesses in the Boston area and beyond. There are big possibilities for Leaf's hybrid platform of custom Android hardware, cloud based POS software; interactive applications for customers; and an app store for third-party developers. If Leaf can pull it off, everything an owner needs to run a small business will be housed under one roof at a very competitive price.
Read on to find out if Leaf might work for your business. If you need help figuring out which POS is the best match for your business, please let us know. We offer top-notch consulting services and would be glad to help you simplify your life and optimize your business.
Date Established:
January 2011
Location:
Cambridge, Massachusetts
Domain Name(s):
Pricing:
Leaf pricing is very straightforward: it's $50/month. You don't have to sign a contract and you can quit at any point without any fees.
The $50/month price includes unlimited 24/7 support as well as software updates.
Web-Based or Locally-Installed:
Leaf is completely web/cloud based.
Specific Industry:
Leaf can work with just about any industry that requires a checkout. As more third party apps are developed for different industries, it will become even more versatile and multifaceted. Leaf is ideal for retail environments across the board. You can also tailor Leaf for the service industry: restaurants, bars, and cafes as well as to-go and quick serve. Leaf can be used by services and facilities too, like massage therapists, pool technicians, lawn care, ice skating rinks, bowling alleys...and so on and so forth. Leaf is cloud based and mobile which means it can work anywhere with a WiFi connection.
For mobile businesses, Leaf recommends creating your own WiFi connection by converting your phone into a wireless hotspot or purchasing an "on the go" WiFi modem provided by companies like Clear.
Specific Size of Business:
Leaf is aimed at small to mid-size businesses.
Ease of Use:
Usually I'm able to rate the ease of use of a POS interface by directly downloading and testing the demo on my iPad. This wasn't possible with Leaf because their software runs on the custom LeafPresenter hardware. Leaf is in the process of expanding their product availability beyond their initial homebase in Boston (12 new cities have just been added to the list). Because of the expansion the demand for the LeafPresenters is high and I was unable to do a hands-on demo of the software and hardware. That being said, I went through a demo of the product with Leaf staff and I also read through the user guide which is full of screenshots that give a great overview of the software.  Here's what I can tell you based on my "virtual" demo.
Aesthetically Leaf has one of the best designs I've come across in a POS system. Both the management area of the front end LeafPresenter and the admin dashboard for the Leaf Business back end look really, really good. Leaf has a modern look with an attractive, intuitive layout. The conclusion I came to after reviewing LeafPresenter and Leaf Business is that the entire interface has been thoroughly and carefully designed to meet the various needs of small businesses in a very user-friendly way. Leaf offers a wide range of management options but they are intuitive and won't be a headache to figure out. The LeafPresenter allows you to run regular transactions in addition to creating open tabs, to-go orders, and delivery orders. Employees can clock in and out right on the device and their hours, pay, and access levels can all be viewed and modified in the Leaf Business back end. The Leaf Business reporting functions are also excellent with a shiny sales overview panel and a real-time news feed (it even displays company Facebook content) among many other core reporting options that will help you manage and develop your business. Leaf gets a high grade for usability.
Hardware and Software Requirements:
As I've mentioned, Leaf runs on a custom Android tablet that is only available through Leaf (or its resellers). The credit card swipe is built into the LeafPresenter. You'll also need to have a WiFi network setup wherever you use the LeafPresenter. Leaf recommends an internet connection speed of at least 5Mbs Download/ 1.5Mbs Upload. Here's a list of the hardware options for Leaf:
LeafPresenter - The LeafPresenter is $250 and includes a charging station. Each LeafPresenter comes with a 1 year warrantee.
Barcode Scanners - LeafPresenter is compatible with Honeywell barcode scanners, which can really range in price depending on the model. You're looking at anywhere from $125-$400.
Printers - Print receipts with Star Micronic printers TSP100 and TSP143. These both average around $225.
Cash Drawer - Leaf works with the Valu-Line cash drawers and you can pick one up for about $100.
Product Features:
For a full breakdown of Leaf features please see here. I'm going to briefly cover a few of the stand out features that distinguish Leaf from other POS systems, including interactive receipts, the recently released Leaf app store, and Leaf's flexibility.
Leaf's interactive receipts are one of the most innovative features I've seen in a POS. When a customer completes a transaction they have the option to receive their receipt in three ways-- via SMS text message, email, or printed receipt. The receipts have a prompt to download the Leaf digital receipt management app and they also include a link to your business Facebook page and website. The Leaf customer app allows customers to privately rate their experience with your business. They can rate overall experience, products purchased, and quality of service received--all in real-time. Customers can even post products they purchase directly to their Facebook page from the app. The interactive receipt offers unprecedented feedback and promotional opportunities for business owners while also providing customers with a useful management tool and a forum for sharing their opinions. Obviously the more businesses that use Leaf, the more clout the receipt management app will have.
Leaf is in the process of unveiling their app store. The app store is another service that has huge potential for small business owners because it will allow them to customize the LeafPresenter with add-ons that compliment their business and industry. Right now Leaf is in the process of opening their API to a select group of developers with plans to expand in the future.  Potential apps include integrations with payment providers, customer loyalty programs, and administrative tools. Apps can be designed for the LeafPresenter itself or for the Leaf Business back end. The app store already has two apps developed in-house which you can read more about below.
The final note I want to make about Leaf is the fact that it really is capable of being customized according to industry. Some of the other POS apps I've reviewed claim to be an across-the-board solution for restaurant, retail, and service industries, but are actually incapable of delivering on that promise. Leaf has enough well-designed features in place that it really could handle almost any type of small business. Restaurants, cafes, and bars can take advantage of tip options, takeout, and delivery functions, and advanced product modifier options. Retail setups can benefit from employee tracking options that show sales performance and features like Express Payments and the ability to sign for receipts directly on the tablet.
Integrations and Add-Ons:
You can expect many more apps, integrations, and add-ons as Leaf expands their app store over the next year. Right now Leaf has integrations with two companies:
Paypal - Leaf has developed a custom app for integration with Paypal.
Level Up - Level Up is a payment processing platform that allows clients to pay for purchases with their phone while earning rewards. Businesses can use Level Up as a payment processor with a flat 2% fee per transaction.
Compatible Credit Card Processors:
Leaf is payment agnostic which means that you can accept credit or debit payments with just about any payment processor. If you already have your own payment processor you can simply connect it to your Leaf account. All your rates will remain the same. If you are a new business and need to establish a payment processor then Leaf can make recommendations.
Here at Merchant Maverick we also specialize in helping you find the best merchant account with the lowest processing rates for your business. If you'd like help, let us know.
Customer Service and Technical Support:
Leaf has some great customer service options. My experience with the Leaf staff was very satisfactory. They were responsive and friendly and it was clear that helping small businesses is at the core of what they do. The $50/month subscription fee includes 24/7 support. Here are some of the other ways that you can tap into Leaf resources:
Phone - Give Leaf a call at 617-301-8211
Email - Contact support via email at support@leaf.me.
Free Consultation - Request a consultation about Leaf here.
Support Page - Find articles on specific questions about Leaf in the support area.
User Guide - I found the Leaf user guide to be helpful in getting a general overview of its capabilities.
Installation Guide - The installation guide is a really comprehensive introduction to getting started with Leaf.
Blog - This is one of the best blogs I've seen on a POS website. There are Leaf-related entries alongside some great general resources for small businesses.
Youtube - Check out the Leaf Youtube page for a couple of introductory videos on how Leaf works.
Facebook - Here's the Leaf Facebook page.
Twitter - Take a look at Leaf's Twitter feed.
Negative Reviews and Complaints:
Leaf is so new that there isn't much out there in the way of feedback yet. There are 16 reviews relating to the customer receipt management app on the iTunes store.  2 of the reviews mention difficulty with bugs while the other 14 are overwhelmingly positive. After reviewing Leaf, I only have a couple concerns:
New Product - Leaf is just getting started with a product unlike anything else on the market. With any new boundary-pushing venture there's a certain degree of risk involved. All signs indicate that Leaf could be very successful, but it's also hard to make the call on overall performance until it's more established and a little farther down the road.
No Demo - The drawback to Leaf's custom Android tablet is that you can't whip out your iPad and take the Leaf demo for a spin. There also isn't a lot of marketing (i.e. Youtube videos) that could substitute for a thorough virtual demo, though it's likely that Leaf will develop this in the future.
Positive Reviews and Testimonials:
 Bang for the Buck - Leaf pricing is very competitive within the small business POS world. On top of that, the LeafPresenter is at least $100 cheaper than the average iPad price. Leaf offers a lot of incredible features with it's $50/month fee and there's also the promise of many new features as development continues through 2013.
Innovation - From the interactive receipts to the app store, Leaf is thinking ahead. One of the Leaf reps I spoke to mentioned that Leaf has intentionally designed a "future proof" product that will evolve as technology advances. No one knows what payment processing is going to look like in 10 years, but Leaf is prepared to grow alongside new developments.
People-Oriented Product - I was impressed with the responsiveness of the Leaf staff as well as their strong emphasis on developing a product that really meets the needs of small business owners. If you browse through Leaf's blog and Facebook you'll also notice that they support charities and local communities. During the initial testing phase several Boston-area businesses received free LeafPresenters to help raise money for local charities.
Final Verdict:
If I owned a small business or restaurant, Leaf would definitely be a top contender for my POS, especially 6 months down the road from now once it is more firmly established. Leaf is an innovative product with a user friendly, feature-rich interface and it has the potential to be a major player among point of sale systems. The only drawback is that you can't test the product before you buy it, which is the advantage of a lot of other iOS apps. Still, even if you signed up for Leaf and found it didn't work for you, your initial investment would be very low--not a huge risk. Take home message? If you're a small business and want a robust and cost-effective POS with huge potential I would encourage you to check Leaf out.