The 10 Best US Cities For Pay In 2021
Expert Analyst & Reviewer

UPDATED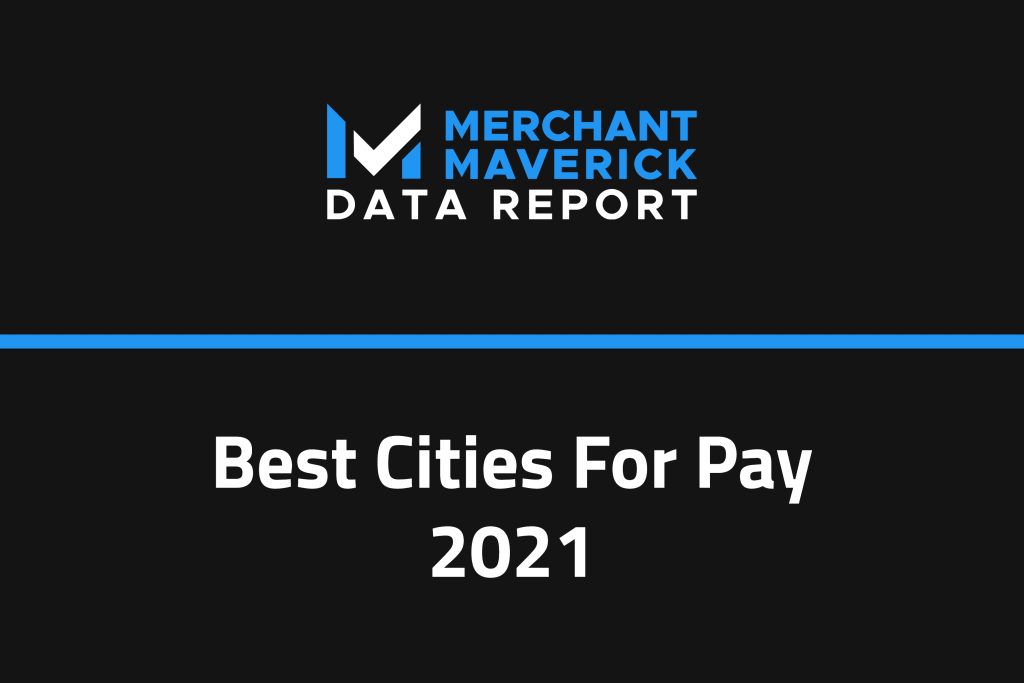 Tech cities are the place to be if you want to earn big and keep more of what you earn, according to Merchant Maverick's latest data report, "The 10 Best US Cities For Pay In 2021." Our study ranked the 100 biggest US metro areas according to salary value, and the findings are clear: When it comes to high pay, tech cities come out on top, even accounting for the high cost of living in many places.
It's not surprising to see the list led by cities that rely heavily on the tech sector. Tech jobs tend to pay well (the average annual wage in the industry nearly reaches $100K) and the industry itself has been flooded with cash recently (in the pandemic-riddled 2020, venture capitalists invested a record $156.2 billion into US-based startups). In most cases, tech cities are simply flush with cash.
To accurately rank US cities based on salary value, Merchant Maverick looked at two key metrics: a city's average salary and its cost of living. These metrics were combined to create a new salary value metric. Cities with high salary values have high average salaries or low costs of living, or both. On the flip side, cities with low salary values have low average salaries or high costs of living, or both.
Key Findings
Tech cities (which include those with strong computer development, aerospace, and scientific research industries) feature prominently in the 10 best cities for salary value. Silicon Valley stalwarts San Jose and San Francisco bookend the top 10 while other tech meccas like Seattle and Boston also rank highly.
Vacation-friendly locales populate the bottom 10, with tourist destinations such as Miami, Orlando, and Honolulu making appearances. Cities in Florida particularly struggled — six of the bottom 10 hail from the Sunshine State. In many cases, these low-ranking cities rely on low-paying tourism jobs that bring down the local average salary.
There is a stark geographic divide between the top and the bottom cities: The 10 best cities in our ranking are all located north of the bottom 10.
The Top 10 US Cities For Pay
---

1. San Jose, CA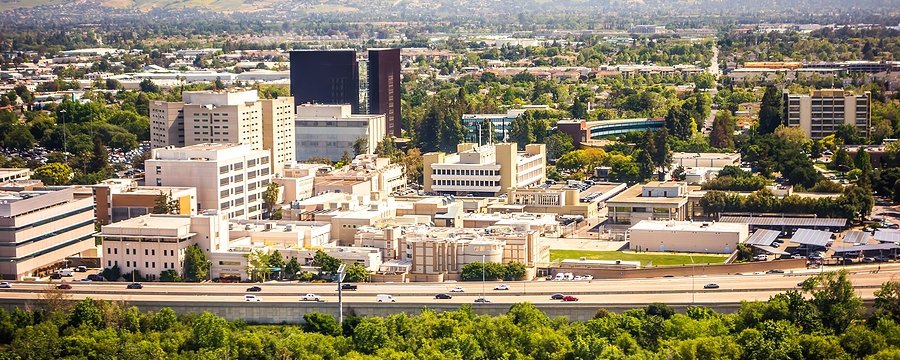 Salary Value: 131.0
Average Salary: $93,450
Cost-Of-Living Score: 126.7
---
With a salary value of 131.0, San Jose is far and away the No. 1 city on this list. Although San Jose has the second-highest cost of living in the country (trailing only nearby San Francisco), its nation-leading $93,450 average salary can't be ignored.
As the heart of Silicon Valley, San Jose employs a high number of computer hardware engineers and software developers. Bureau of Labor Statistics (BLS) data says that 13.1% of the city's workforce falls under computer and mathematical occupations, a rate that is nearly four times the national average. Expectedly, top employers here include tech powerhouses such as Cisco Systems, eBay, and PayPal.
2. Durham-Chapel Hill, NC

Salary Value: 120.7
Average Salary: $64,430
Cost-Of-Living Score: 94.8
---
The Durham-Chapel Hill metro area is an emerging healthcare and technology hub with academic roots that date back to the 18th century. In addition to offering a very liveable average salary of $64,430, Durham-Chapel Hill also has a low cost of living — it's one of just two entries in the top 10 with a cost-of-living score below the national average of 100.
Apart from Duke and UNC, which make up two corners of North Carolina's Research Triangle, the largest employers in Durham and Chapel Hill are primarily in healthcare and technology. Large employers with a presence in the area include insurance providers Blue Cross and Blue Shield, along with tech companies like IBM, USAT, and IQVIA. Durham-Chapel Hill also has a high concentration of semiconductor technicians — more than 20 times the national average, according to BLS data.
3. Stamford, CT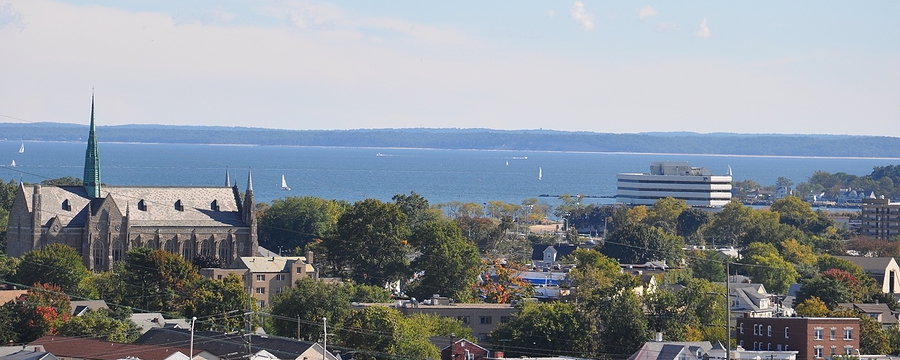 Salary Value: 116.9
Average Salary: $74,000
Cost-Of-Living Score: 112.4
---
Stamford ekes out the third spot as one of two Connecticut cities in the top 10. Such a positive ranking stems from Stamford's high average salary (its $74K average clocks fifth nationally), though the city struggles with a higher-than-average cost of living (11th highest nationally).
Part of the greater New York City metro area, Stamford houses a substantial financial district built by firms looking for a cheaper alternative near the Big Apple — financial managers and analysts make up a key part of the local workforce per BLS data. As of 2020, eight Fortune 1000 companies were headquartered in Stamford, including telecommunications/media conglomerate Charter Spectrum, Synchrony Bank, and rental equipment company United Rentals.
4. Washington, DC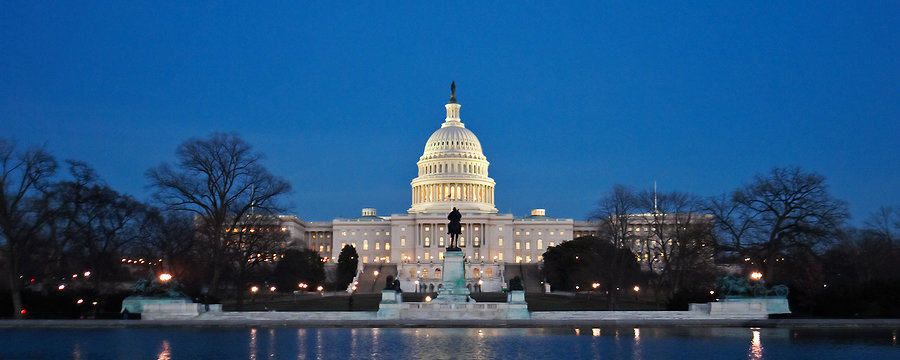 Salary Value: 116.8
Average Salary: $77,210
Cost-Of-Living Score: 117.4
---
At $77K, Washington, DC has the third-highest average salary in the country, which helps balance out its higher-than-average cost of living (the seventh highest in the nation). Being the nation's capital, Washington, DC is also one of the country's most significant centers of commerce, and its industries are as diverse as the US itself.
As you might expect, DC is the top city for government-related work, and the city has a high concentration of political scientists and economists, according to BLS data. But DC is also a hub for education, healthcare, finance, and scientific research. In addition to several major universities, multiple Fortune 500 companies have their corporate headquarters in DC, including Fannie Mae, Carlyle Group, Danaher, and FTI Consulting. Tech giants like Twitter, Snapchat, and Google also have corporate offices in DC.
5. Seattle, WA
Salary Value: 115.3
Average Salary: $74,330
Cost-Of-Living Score: 114.5
---
With the fourth-highest average salary, $74,330, and 10th highest cost of living, this Pacific Northwest city posts similar numbers to No. 3 Stamford — Seattle is just one spot above in both metrics. However, that higher cost of living tumbles Seattle into the fifth spot.
Still, the Emerald City has nothing to be ashamed of, largely thanks to the tech and aerospace sectors that drive the local economy. Looking at BLS data, avionics technicians, web developers, and software developers all dominate Seattle's employment field. Unsurprisingly then, a tech company (Amazon) and an aerospace firm (Boeing) are the city's two biggest employers.
6. Hartford, CT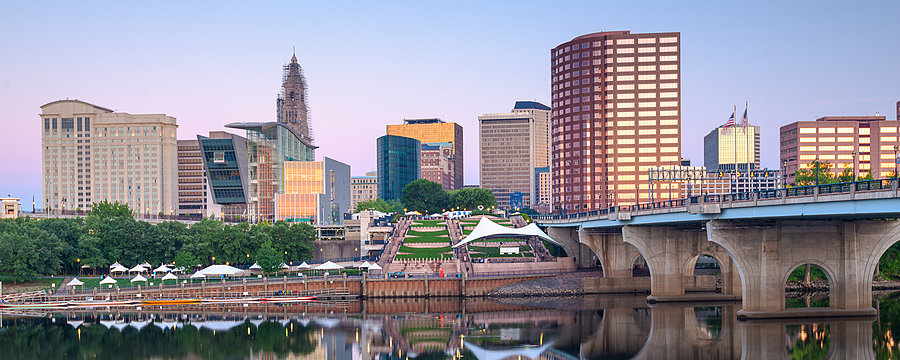 Salary Value: 113.9
Average Salary: $65,750
Cost-Of-Living Score: 102.5
---
With a higher-than-average mean salary and a moderate cost of living — the 8th highest and 23rd highest in the country, respectively — Connecticut's capital city of Hartford secured the No. 6 spot on our list.
Hartford has long been known as "New England's insurance capital" and insurance remains the city's dominant industry, with Fortune 500 companies such as Aetna and United Healthcare boasting a major presence in Hartford. Finance, healthcare, and aerospace manufacturing lead Hartford's employment numbers, with the city's concentration of insurance underwriters and aerospace engineers both clocking in at roughly six times higher than the national average, per the BLS.
7. Boston, MA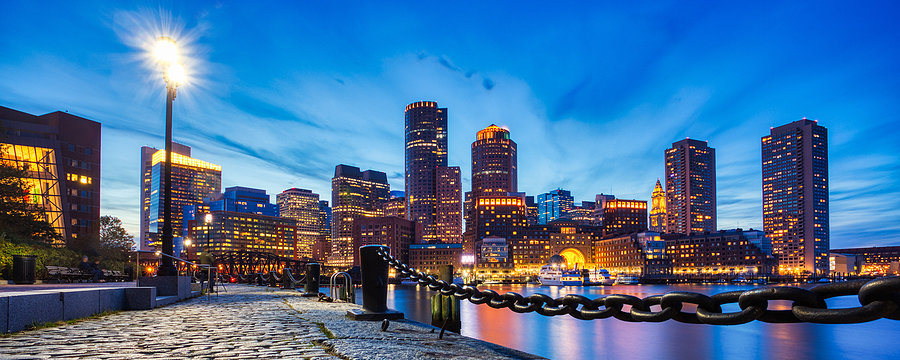 Salary Value: 113.5
Average Salary: $73,850
Cost-Of-Living Score: 115.5
---
Our third and final New England city in the top 10 is Boston. Like many others near the top of this study's list, Boston is costly to live in, but a high average salary is too great to overlook. The city's average salary sits sixth nationally, while its cost of living also snags a top 10 spot at ninth.
Home to universities such as Harvard and MIT, the Boston metro area places its economic eye on biotechnology, software development, aerospace, and finance. Per BLS data, scientists within the biology and medical sectors particularly dominate the city's employment landscape. Among Boston's big businesses are the future-focused companies of Biogen, Draftkings, and Wayfair.
8. Denver, CO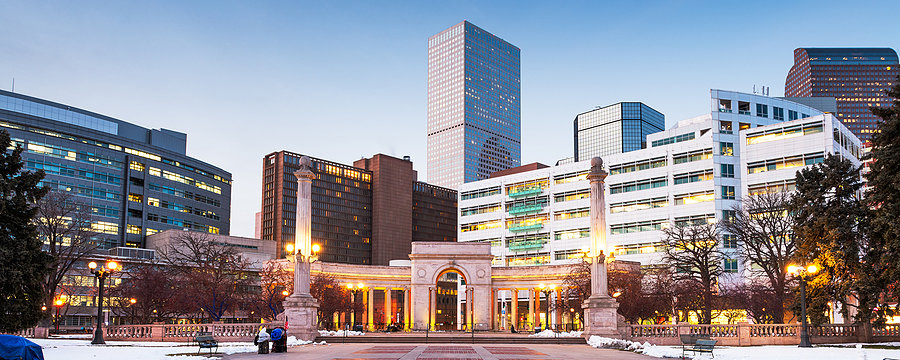 Salary Value: 110.6
Average Salary: $64,880
Cost-Of-Living Score: 104.2
---
Denver is the most populous city in the mountain states, and has accordingly become a key point of commerce and industry for the region. Denver's average salary of $64,880 is the ninth highest in the nation, and its cost of living is only the 19th highest, making it easy to see why so many people choose to live and work in the Mile High City.
Denver has a very diverse economy whose major industries include aerospace, bioscience, and advanced manufacturing. The city also has an up-and-coming startup scene. Lockheed Martin, HealthONE Corporation, Ball Corporation, and United Airlines are large Denver-area employers. BLS data also shows that cartographers, real estate brokers, and umpires all have a higher-than-average concentration in Denver.
9. Dayton, OH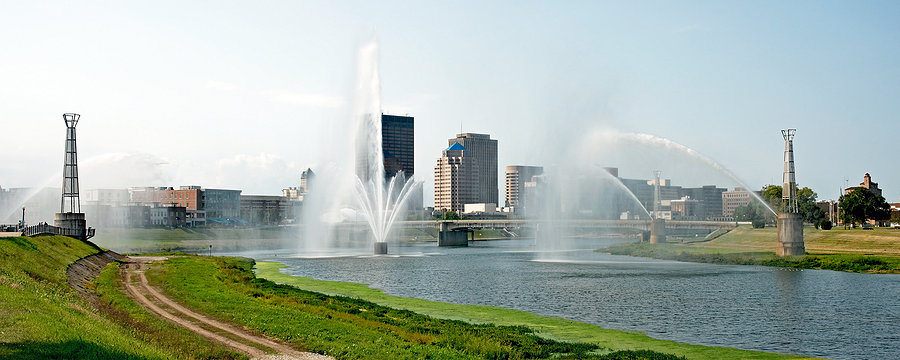 Salary Value: 109.1
Average Salary: $53,820
Cost-Of-Living Score: 87.6
---
Thanks to an extremely low cost of living (Dayton ranks fourth lowest in this metric out of all 100 cities on our list) the Gem City cracks the top 10 despite a middling average salary that ranks 49th nationally. It's also noteworthy that Dayton is just one of two entries in the top 10 with a cost-of-living score below 100.
With a long history in aviation, it's no surprise that Dayton relies on the aerospace industry to spur the local economy. BLS data highlights a high concentration of aerospace engineers (over seven times the national average), aerospace technicians, and materials engineers. Much of Dayton's aerospace employment stems from the Wright-Patterson Air Force Base, which employs more than 27,000 civilian and military personnel.
10. San Francisco, CA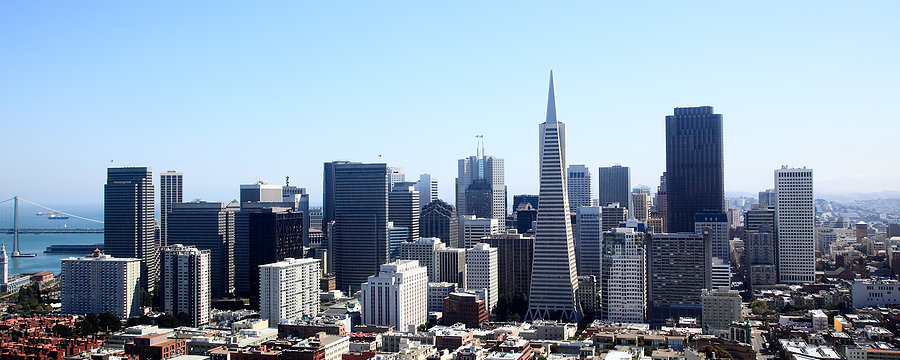 Salary Value: 108.1
Average Salary: $81,840
Cost-Of-Living Score: 134.5
---
San Francisco is the most expensive city in the US – but it also offers the second-highest wages in the country after San Jose. At nearly $82K, San Francisco's average salary is high enough to offset its high cost of living, earning the city the last spot on our list of the best cities for pay.
Key industries in San Francisco include tech, computer, and microprocessor engineering. Twitter, Uber, and Salesforce – the city's largest private employer – all have their corporate headquarters in the Golden Gate City. BLS data shows that most of the highest-paying jobs concentrated in San Francisco are in the computer and software industries.
The Bottom 10 US Cities For Pay
---

91. Riverside, CA (88.8 salary value): A relatively high cost of living (107.3) tanks Riverside's ranking as the city's pedestrian average salary of $53,640 can't keep up.
92. Orlando, FL (87.1): Tourism-driven Orlando has a lower-than-average mean salary of $48,530, though its cost of living is not particularly low, coming in at 99.0.
93. Honolulu, HI (87.0): With low-paying tourism jobs peppering Honolulu's employment landscape (BLS data shows the city to have a higher-than-average concentration of bellhops, tour guides, and parking attendants), it's not a shock that the Aloha State's capital can't overcome a lofty cost-of-living score of 123.8.
94. Lakeland, FL (86.3): This Tampa Bay area city's main employer is the Publix grocery store chain; many residents also work at the city's one-million-square-foot Amazon warehouse. Cost of living is slightly below average with a score of 93.5, but average salaries are even lower at $45,430.
95. Cape Coral, FL (86.0): Situated off the west coast of Florida, the retirement-friendly Cape Coral and its canals can't overcome a low average salary of $47,340.
96. McAllen, TX (85.2): This border town on the Rio Grande has a very low cost of living, though its average salary is only $39,450. With low-paying healthcare support and agricultural jobs dominating the region's job market, McAllen is the poorest metro area in the country.
97. Sarasota, FL (84.9): Built on a tourism-reliant economy, this Gulf Coast city suffers from a low average salary of $48,180 and a higher-than-average cost-of-living score of 100.8.
98. El Paso, TX (84.5): Located across the US-Mexican border from Ciudad Juárez, El Paso is a significant location for petroleum, call centers, agriculture, and manufacturing. This west Texas city has a low cost-of-living score of 87.7, but also some of the lowest wages in the country, with an average salary of $41,750.
99. Miami, FL (84.2): The biggest city in the bottom 10, Miami's high cost of living (111.7) and a lower-than-average mean salary ($52,970) ultimately spills this tourist hotspot to near the bottom of the rankings.
100. Deltona, FL (79.9): Located in Central Florida, Deltona is largely a commuter town for nearby tourist magnet Orlando. Deltona's metro area has an average cost of living at 95.8, but mostly low-paying jobs (the largest private employers are Publix and Walmart) with an average salary of $43,100, making Deltona the worst US city for pay.
Raw Data
---
Map View Of All 100 Cities
Complete Ranking Of All 100 Cities

Methodology
After narrowing our list of cities based on the US' 100 most populated metro areas as defined by the US Census Bureau, we pulled data from two metrics:
Once the data was collected, we combined both metrics to create a new salary value metric. This metric divides the average salary of each city by the national average ($56,310 per the Bureau of Labor Statistics) and then divides that number by the city's cost-of-living score.
The average salary value is 100. A city above 100 has a better-than-average salary value while a city below 100 has a worse-than-average salary value. This means that the salary value metric shows the percentage of how much more (or less) valuable a metro area's average salary is compared to the national average.
Note that the Bureau of Labor Statistics dataset we used for our calculations includes data from November 2017 to May 2020. With such a wide time range in play, any potential effect of COVID is not accurately represented in our findings.
Shannon Vissers contributed to this report.