How To Get Business Credit Cards With An EIN Only & How To Get Started
Looking to get a business credit card but don't want to give your social security number? Though they can be hard to find, EIN-only credit card applications do exist.
Expert Analyst & Reviewer

UPDATED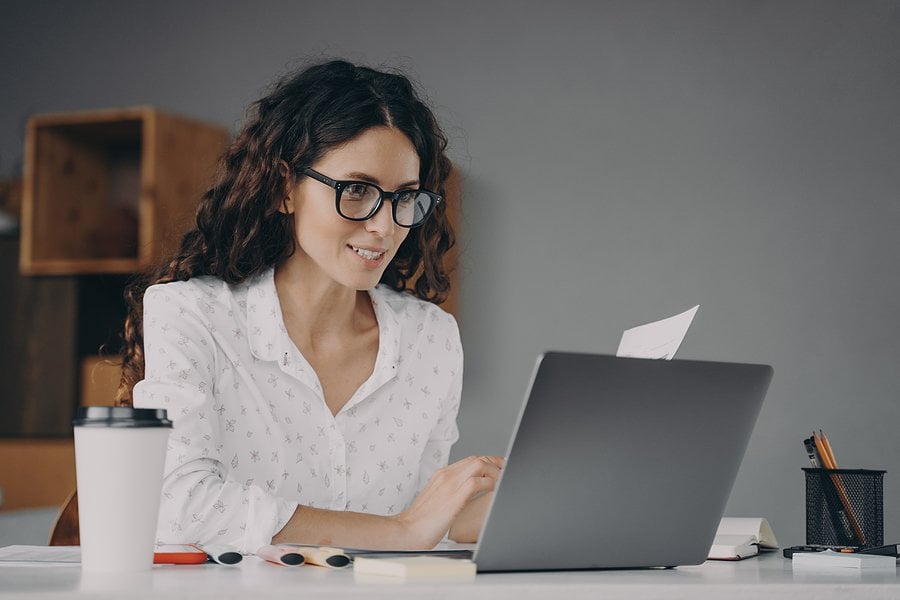 Can you get a business credit card with just your EIN and not your Social Security Number (SSN)?
Most business credit card issuers require your SSN when you apply, as this allows them to perform a hard inquiry on your personal credit report and to establish the personal guarantee that most business credit cards require. However, in certain instances, it may be possible for you to obtain business credit without providing your SSN and avoid personal liability and a hard credit pull. This article will detail the circumstances in which you can apply for business credit cards with your EIN only.
What Is An EIN (Employer Identification Number)?
Your Employer Identification Number is a nine-digit number assigned to your business by the IRS for tax ID purposes. Unlike your SSN, it is associated with your business, and not with you personally. In certain circumstances, you may be able to use your EIN to apply for and obtain a credit card for business use.
Is It Harder To Get A Business Credit Card Without A SSN?
If you're looking for a business credit card you can apply for without submitting your SSN, the unfortunate reality is that cards marketed as "business credit cards" nearly always require you to supply your SSN during the application process. However, as we'll explain, there are credit products you can obtain without providing your SSN — products that can be used to fund your business.
Why Get Business Credit Cards With Your EIN Only?
The primary benefit of getting business credit cards with your EIN only is that you won't be held personally liable for any debts incurred — only your business will be liable. Here are a few other specific situations where you might benefit from EIN-only credit cards.
Apply For EIN-Only Business Cards If…
You Have Bad (Or No) Personal Credit: Applying for a credit card with your SSN usually (though not always) means that your personal credit will undergo a hard pull and that applicants with an insufficiently strong credit profile won't qualify. When you apply for a business credit card with EIN only, your personal credit won't be a consideration.
You Don't Have A Social Security Number: People who are not US residents and who use an Individual Taxpayer ID Number to request an EIN from the IRS can apply for and use an EIN-only credit card.
I should note that if avoiding a personal guarantee is your primary concern, there are credit cards that won't make you sign a personal guarantee but which nonetheless require you to provide your SSN on the application. Our list of the best business credit cards that don't require a personal guarantee contains several such options.
Don't Apply For EIN-Only Business Cards If…
If Your Credit Health Is Decent: If your credit health is decent (or at least meets the minimum requirements of the business credit card in question) and you don't specifically stand to benefit from specialized products like corporate business credit cards, you may as well apply for a business credit card with your SSN. Any hit that your credit score takes from the resulting hard credit inquiry can be more than counteracted by responsible card use. Read our guide to improving your personal credit score for more information on building a strong credit profile.
Startup Business Credit Cards With EIN Only
Some startup owners may be able to qualify for startup business credit cards with their EIN only. These cards are known as corporate credit cards (or corporate business credit cards). These cards often don't check your credit at all and instead rely on factors such as your business's revenue, spending patterns, and cash balance to determine creditworthiness. However, as we'll explain in the next section, corporate credit cards aren't suitable for all startups.
What Types Of Business Credit Cards Can You Get With An EIN Only?
There are a number of business credit products you can obtain while only providing your EIN on the application. Let's go through your options.
Corporate Business Credit Card
Corporate business credit cards (commonly known as corporate cards) differ from traditional business credit cards in that legal responsibility for all charges falls to the corporation, not the business owner. Additionally, corporate card accounts let you issue employee cards to your staff. Their business-related spending will be covered, and all rewards/points/miles earned will go to the corporate account.
While corporate credit cards have their benefits, the downside is that they typically require your business to be a corporation/LLC and have stringent requirements relating to your business cash flow, money in the bank, investor capital, etc. Essentially, if you're running a small coffee shop or neighborhood hardware store, you won't qualify for most corporate cards.
The card that set the stage for the corporate card industry was the Brex Card. As we noted in our Brex review, the Brex corporate card is designed for startups with exceptional growth potential — particularly tech startups. With a lucrative benefits program that rewards spending on common startup expenses, a cash management account, spend management tools, and no requirement that you provide your SSN (accordingly, no credit check is performed and no personal guarantee is required), Brex is quite a deal for high-powered startups.
However, Brex requires that your business be a C-corp, S-corp, LLC, or LLP corporation with at least $1 million in a US bank account (or $50,000 if your company is backed by professional investors) — requirements that will exclude many small businesses.
Corporate Store Credit Cards
While a corporate store credit card falls short of being a true business credit card, it can be a source of credit for stores at which you make frequent business purchases. What's more, certain store-specific credit cards don't require a personal guarantee and can be obtained with just your EIN. You may be able to earn discounts and/or cash back/points with your spending as well.
Corporate Gas Cards
Corporate gas cards, also known as fleet fuel cards, can be handy payment instruments if you and your employees do a lot of business-related road travel. Some such cards can be applied for using just your EIN and do not require a personal guarantee. Of course, these cards can only be used for purchases at gas stations, so their utility is limited.
Our list of the best fuel cards for trucking companies details some of the best fleet fuel cards currently on offer.
Prepaid Business Cards
With a prepaid business credit card, you simply put a balance onto the card prior to use and then spend up to that balance. These cards don't replicate the functions of a true business credit card and can't be used to build business credit, but they do allow you to track your business spending. These cards don't require a personal guarantee, and many of them can be applied for with just your EIN.
Alternative Business Credit Cards
There are a few business credit cards that won't require a personal guarantee, though they do come with some limitations.
Secured Credit Cards
With a secured credit card, you make a security deposit that establishes the amount of your credit line. With some secured business credit cards, you can apply with your EIN instead of your SSN and avoid personal liability. One such card is the Wells Fargo Business Secured credit card.
The Wells Fargo Business Secured card requires a security deposit of between $500 and $25,000 while giving you a choice between earning cash back and earning reward points. Responsible use of the card can help you build your business credit (not your personal credit) while not requiring a personal guarantee or your SSN.
How To Build Business Credit With Your EIN
When you use your EIN to apply for a credit card, instead of your SSN, your credit card issuer will typically report your credit card use to the business credit bureaus (though you should confirm this with the issuer) but not the personal credit bureaus. This means that so long as you use your credit card responsibly, you can build your business credit and eventually become eligible for better credit products as your business credit score rises.
Read our guide to improving your credit score for more helpful information on the matter.
FAQs About Business Credit Cards With EIN Only
Should You Apply For A Business Credit Card With An EIN Only?
If you're seeking to apply for business credit cards with your EIN only, you'll be narrowing your range of options significantly. That's why most small business owners shouldn't exclude business credit cards that require an SSN from consideration (unless, of course, you don't have an SSN). However, if you're determined to get an EIN-only business credit card, know that there exist several options that can both help you fund your business and build up your business credit, provided you make your payments and don't carry an excessive balance.
For a good general overview of what you'll need to do, our step-by-step guide to getting a business credit card is a must-read. Checking it out should put you in a good position in your search for business credit!