What Are Corporate Credit Cards & How Do They Work?
Corporate cards can be a great choice for certain businesses, offering good benefits and flexible spending, but there are definite pros and cons to these credit cards.
Expert Analyst & Reviewer

UPDATED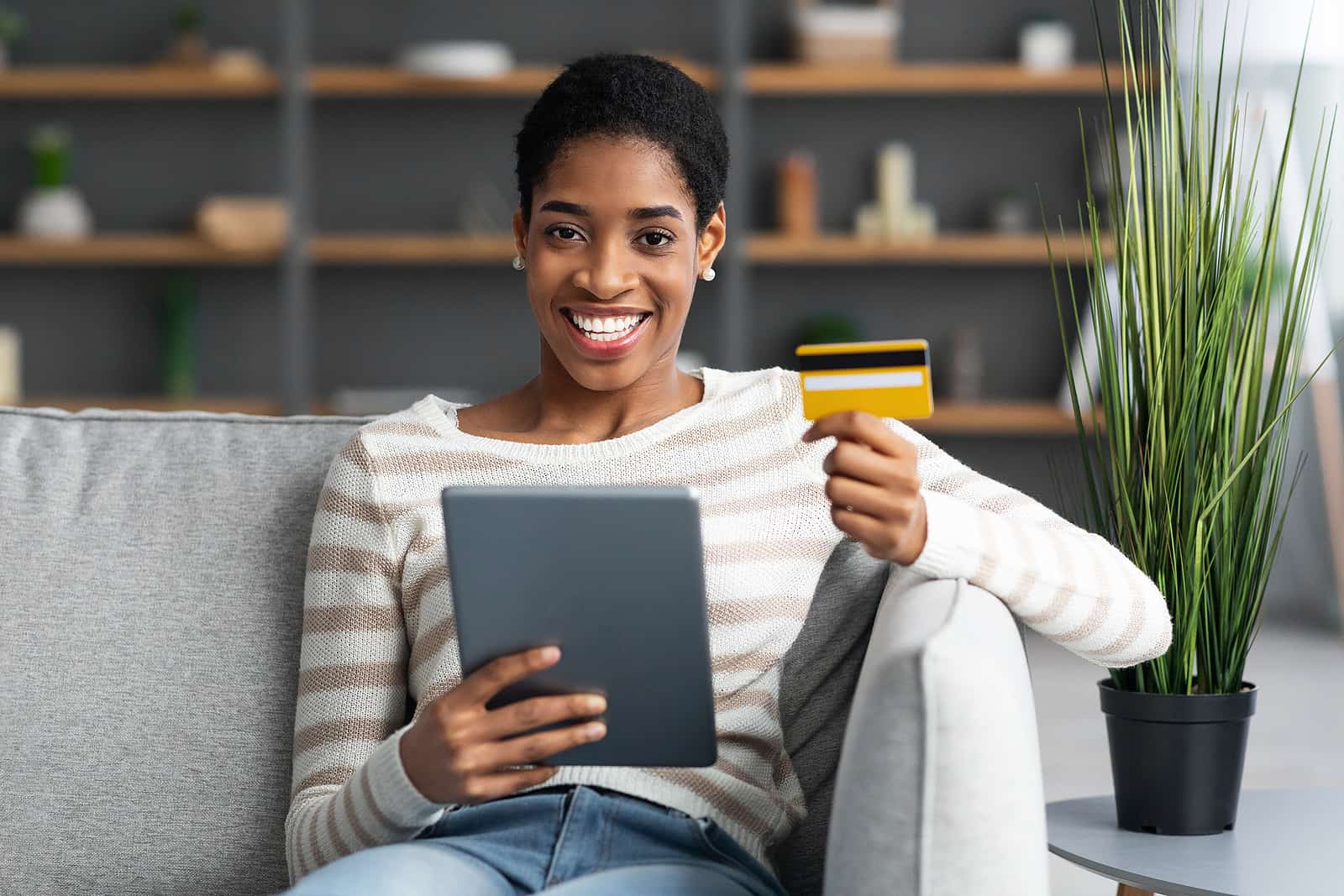 If your company is looking to hop on the corporate card bandwagon, you're not alone. The industry has been estimated to be worth over $30 billion globally — and that number is only going to continue to rise as more and more companies add corporate cards to their spending arsenal. Meanwhile, hundreds of millions in venture capital has been pumped into the industry recently, a bet by investors that corporate cards will continue to be a hot commodity.
While corporate cards are a big business these days, they remain a relative oddity in the greater credit card scene. Not as ubiquitous as personal or small business credit cards, corporate cards aren't exactly easy to understand. For one, getting a corporate card isn't as easy as filling out an online application. And properly managing a corporate card program isn't something you can just set up and forget.
Many companies remain wary about signing up for a corporate card program, but this article should answer many of the common questions and concerns about corporate cards. We also pinged industry experts and talked to business decision-makers to give you a holistic view of the topic.
Ready to learn about everything corporate cards? Dive in by reading through below!
What Is A Corporate Credit Card?
At their core, corporate credit cards are similar to normal credit cards. They can be used to make purchases on credit, which must then be paid off (either over a period of time or by the next billing cycle). These cards can also offer rewards whenever they're used for purchases — just like your average credit card. On top of that, corporate cards come with robust tools that allow companies to track spending, give employee cards, and more. In fact, according to a 2020 Small Business Credit Survey by The Federal Reserve Banks, credit cards are the second most common type of external financing used by businesses, second only to loans and lines of credit.
Corporate cards tend to be targeted at large companies. This means that not every corporate card will be a good fit for a small business (such as a sole proprietorship or unincorporated business). For example, Brex no longer caters to small and medium-sized businesses; its current focus is on venture-backed businesses and mid-market businesses that have at least 20 employees.
However, as you'll see below, some corporate cards do advertise to small businesses.
How Corporate Cards Work
Corporate credit cards are issued to companies by various financial institutions (generally banks). These cards are designed to help companies track and control employee spending and often feature robust financial toolsets.
Once a company has access to a corporate card program, it can then give employees their own individual cards. These cards can be used to make purchases and often give companies rewards for spending — just like normal credit cards. They also give companies deep insights into how employee spending operates on an individual level, potentially catching fraud or unnecessary spending before things get out of hand.
"Having a corporate credit card can help companies manage business expenses and monitor fraudulent activities regarding their employees," said Jordan Bishop, founder and CEO of Yore Oyster. "They're important tools that let companies monitor expenses, get rewards and cash back, and control their employees' expenses without having to authorize all payments on a one-by-one basis."
In many cases, corporate cards function as charge cards. Charge cards operate a bit differently from normal credit cards. Instead of carrying a balance from statement-to-statement, a charge card's balance must be paid off in full by a set date. This setup may seem like a burden, but it's becoming popular for corporate card issuers to provide flexible terms so that companies can choose how often a balance must be paid off.
Between rewards, employee tracking, and flexible terms, we've found that corporate cards could be an excellent option for many companies — something that many experts we reached out to echoed.
"Most corporate products tend to have better rates and terms than retail products," said Gaurav Sharma, a financial consultant and the founder of BankersByDay.com. "This is because corporations can negotiate better terms given their huge volumes. So in general, corporate credit cards should provide better value for both employees and the employer. You also can get better reporting and access to better data, real-time tracking and monitoring and access to a dedicated relationship manager in most cases."
Corporate Credit Card Issuers
There are a number of corporate card issuers. Some come from the traditional banking space, while others are upstart challengers. Here are a few of the traditional companies that offer corporate cards:
American Express: With four different levels of corporate cards, Amex is one of the more popular traditional corporate card issuers. The four-card lineup is extremely flexible — companies can mix and match cards to fit the spending and travel habits of different employees. Beyond the base four cards, Amex also offers a corporate card program built for startups.
Capital One: Capital One's One Card program provides companies with real-time expense management, automatic payments, and Mastercard's standard benefits package. It also features savings of up to 4% and a rewards program that allows points to be redeemed for statement credit, gift cards, or travel bookings.
J.P. Morgan: One half of JPMorgan & Chase Co., J.P. Morgan offers up several corporate card programs. These include programs targeted at business travelers, business-to-business purchases, and general use cases. A separate virtual card solution is also available for digital payments.
Next, let's look at a few of the more modern companies — in most cases, these companies are venture-backed startups attempting to disrupt the corporate card industry:
Brex: When it comes to venture-backed corporate card issuers, it's hard to dispute Brex's place atop the hill. Besides building a smooth corporate card experience, Brex has also started assembling what it calls a financial operating system for businesses, with business cash accounts, expense tracking, instant revenue, and venture debt financing all under one roof. Businesses with Brex's corporate card will be able to tap into a unique rewards scheme as well as set up employee spend controls.
Ramp: Despite being a relative newcomer, Ramp has been providing a healthy challenge to Brex's top dog position. In particular, Ramp's corporate card is designed to help companies spend less. It does this through automated expense reporting and an insights feature that finds duplicate subscriptions, unclaimed rewards, and lower pricing plans.
Divvy: Focused on spend management, Divvy is another corporate card issuer attempting to solve common issues in the business world. On the card side of things, Divvy doles out up to 7x rewards and features full-on, team-by-team expense tracking software with spend notifications and instant purchase categorization.
Rho: The newest of the four fintech companies we've highlighted, Rho features a full banking suite alongside its corporate card product. Corporate cards from Rho dole out cash back for purchases, promise high credit limits, and allow for flexible terms.
Benefits & Drawbacks Of Corporate Cards
As with most things, there are benefits and drawbacks to corporate cards. Whether the pros outweigh the cons for your business will largely depend on how you're structured and how much thought you give to setting up spending rules and boundaries.
Benefits Of Corporate Cards
Many business owners and industry experts we talked to agreed on one thing: Corporate cards can save time. Here's a snapshot of what a few said about the benefits of corporate cards:
1) Streamlined Communication
Corporate cards can cut down on wasted time by limiting unnecessary communication.
You save a lot of time. Instead of employees constantly asking permission if they can spend money on this or that, you simply set spending limits and authorized vendors on the credit card and send them on their way. — Zach Reece, owner and Chief Operating Officer at Colony Roofers, a roofing business that uses corporate cards for contractor purchases.
2) Easier Expense Management
Corporate cards make expense management easier, particularly for company accountants.
Companies generally find that having to authorize the purchases of their employees for business expenses is time-consuming, as is the process of tracking all these expenses. Rather than having to save every receipt, you can simply review the spending the way you would charges on a personal credit card. It's easier for the accounting department. — Nate Tsang founder and CEO of investment analysis firm WallStreetZen.
3) Fast & Traceable Transactions
Corporate cards make transactions fast and traceable.
The biggest benefit to me is that corporate credit cards open the door to swift and traceable transactions. This can help companies let their employees execute fast payments when they need to while tracking every charge on those credit cards and monitoring them accordingly. — Bishop.
Beyond those pros, we've also found that corporate cards can be great additions to a company's financial toolbox because they usually offer rewards — which can provide extra savings whenever an employee uses the card. Their robust expense tracking tools can also provide a level of detail on what your company purchases, something that isn't always easy or intuitive without a corporate card program.
Drawbacks Of Corporate Cards
While corporate cards have plenty of convincing reasons to get them, they aren't without their drawbacks. Generally, those we reached out to believe that corporate cards could lead to overspending — or even fraudulent purchases — if they aren't monitored closely.
1) Spending Controls Are Difficult To Set
Unfortunately, improper use of spending controls could cost a company time and money.
Lack of adequate spending controls can land up with the company footing expenses that are not permissible and on the other hand, stringent spending controls can dilute the benefits of having corporate cards in the first place. — Sandeep Todi, co-founder and CBO of Truly Financial, a company that provides banking services to small and medium businesses.
2) Overspending Can Occur
Once let loose with a corporate card, employees might make unnecessary purchases.
If there was one large drawback, it would be overspending. When certain employees are equipped with a company credit card, they tend to make purchases they wouldn't have if it was their own money. — Laura Fuentes, Operator of Infinity Dish.
3) Programs Can Be Costly
Some corporate card programs may be too costly for some businesses.
The biggest drawback is they can be a little too pricey for small businesses and are often more expensive than issuing business credit cards. I'll admit that corporate cards can be a bit pricey when you compare them to the benefits, but I know first-hand just how great of an experience it's been for my company so far. — Bishop.
While it's possible that corporate cards could end up costing your company more than it's worth, staying on top of expense tracking and making sure employees understand guidelines will limit unneeded spending. Additionally, some very small companies — such as sole proprietorships or those with a limited number of employees — may not see much benefit with (or even qualify for) a corporate card program. In those cases, sticking with a small business or personal credit card may prove to be the correct choice.
Corporate Cards VS Business Credit Cards
While corporate cards and business credits functionally do similar things, there are a few key differences. Todi, one of the experts we talked to, explained a few notable differences:
Credit cards designed for small businesses need to have very different benefits. Small businesses do not need a large number of cards, but they do need longer credit periods and lower fees. Larger corporations can negotiate fees and afford to get higher value cards due to their larger banking relationship. Those cards come with perks that are often not useful to small businesses (for example airline lounge access), and therefore a card designed for small businesses needs to factor in lower per-card limits, simpler controls that a business owner can manage themselves, favorable terms for revolving credit and better visibility into real-time credit utilization.
On top of those differences, corporate cards can also be more difficult to access because of stringent eligibility requirements. Additionally, corporate cards generally place the liability on the company while small business credit cards often require personal guarantees (normally putting the business owner on the hook for any debt). Finally, some small business credit cards place a cap on the number of cards you can issue to employees — corporate cards generally don't have this sort of cap.
Learn more about the differences between corporate cards and business credit cards.
How To Get A Corporate Credit Card
Now that you know more about corporate cards, you're probably wondering how your company can get one. Luckily, the process isn't too complex, although it's not as refined as applying for a personal or small business credit card.
To start, make sure your company qualifies for a corporate card. This usually means your company must be an S corporation, a C corporation, or an LLC. On top of that, you might need to hit certain cash, revenue, or credit requirements.
Next, determine which issuer you want your company to work with and reach out to learn their application process. Some offer demos, while others may have a stricter application process. But always make sure to shop around before deciding on the program for your business!
Get a more detailed look at the process of getting your company a corporate card with our guide, How To Get A Corporate Credit Card.
Best Corporate Cards For Businesses
For most companies, picking a corporate card program out of the trifecta of Brex, Ramp, or Divvy will be a smart choice. All three companies offer corporate card products targeted toward modern companies that need flexible solutions. Other companies may prefer a traditional solution, however, such as American Express or Capital One. For a deeper look at our favorite corporate credit cards, head on over to our in-depth analysis of the best corporate cards on the market.