Expert Analyst & Reviewer

UPDATED
Advertiser Disclosure: Our unbiased reviews and content are supported in part by
affiliate partnerships
, and we adhere to strict
guidelines
to preserve editorial integrity.
P2Binvestor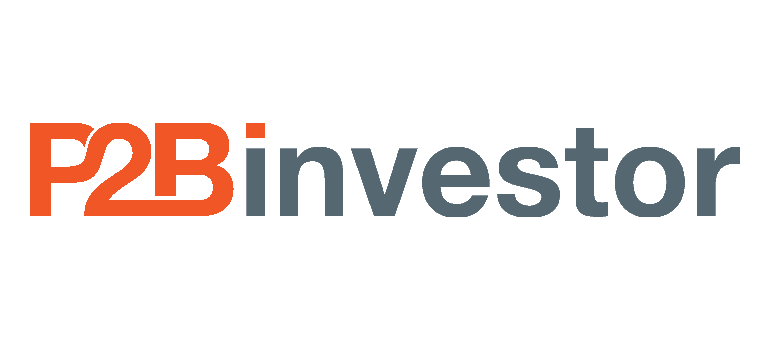 Pros
No credit score requirements
High borrowing amounts
Rates tend to be inexpensive
The application process is fast and easy
Cons
Only available to B2B businesses
Not available to businesses in some industries
Some additional fees charged
Collateral is required
P2Binvestor Overview
P2Binvestor, known as P2Bi for short, is a peer-to-peer lender that offers asset-backed lines of credit to qualified B2B businesses. The company was founded in 2012 and opened its doors to customers in 2014.
Initially, the company exclusively offered credit lines that were secured by invoices. To differentiate its streamlined product from clunky, fee-ridden traditional invoice factoring, the product was named "Ex-Factor" because it's "better and easier to use" than traditional factoring. Currently, the company's credit lines can be backed by inventory in addition to accounts receivable.
While P2Bi is not the first (or only) company to offer streamlined asset-backed financing, this lender targets a thus far largely-ignored customer base: businesses that are established enough to need a fairly large credit line but are not yet bankable. To qualify for the product, you must be a B2B business that makes at least $500,000 per year.
P2Bi has been in business for a relatively short amount of time; however, while there are very few customer reviews online, the company has built up a lot of positive press. Its product is reasonably priced and all-around convenient, and the company is very transparent.
For businesses interested in an asset-backed line of credit that don't yet meet P2Bi's borrower qualifications, BlueVine and Fundbox are both excellent companies that offer similar products to smaller businesses. However, if your business is large enough to qualify, you'll want to investigate P2Bi.
Is this service right for your business? Read on to find out!
Services Offered
P2Binvestor offers asset-backed lines of credit. A line of credit establishes a maximum borrowing amount called a credit limit. If approved, the borrower can draw funds from the line of credit at will, so long as the cumulative amount they draw does not exceed their credit limit. Interest is typically only paid on the amount of credit used. An asset-backed line of credit uses the value of a qualifying piece of collateral the borrower puts up to establish the credit limit.
Supplemental term loans are also available to qualified borrowers.
Borrower Qualifications
P2Binvestor describes its ideal candidate as follows (the company does not, however, give hard minimums):
Time In Business:
1 year
Credit Score:
N/A
Revenue:
$2 million+ in revenue (10%+ annual growth)
Other:
Must be based in the US
Must be mostly B2B
Although P2Bi's underwriters look at your credit score, the company does not enforce a minimum required score. P2Bi cannot provide lines of credit to businesses in the following industries:
Construction
Real estate
Medical insurance billing
Cannabis
Terms & Fees
These are the terms and fees for P2Binvestor's product:
| | |
| --- | --- |
| Borrowing Amount: | $250K-$10M+ |
| Term Length: | 1-year revolving |
| Interest Rate: | High teens |
| Origination Costs: | 1.5% |
| APR: | Unknown |
| Collateral: | Personal guarantee |
P2Bi's lines of credit can be secured by A/R receivables and inventory. Additionally, the company requires a personal guarantee, though it does make exceptions for certain clients.
The maximum you can borrow is based on the value of your assets. Typically, you can draw 70% to 80% of the value of your accounts receivables or between 25% to 50% of the value of your inventory. Like a traditional line of credit, you can draw from your credit line at any time, and you only pay interest on the amount that is outstanding.
Draws from the credit line do not have set repayment term lengths. When you enter into an agreement with P2Bi, the company will create a bank account, called a lockbox, in which all the revenue from your assets will be diverted. If you have any outstanding debts with P2Bi, the incoming capital will go toward paying off the debt. Otherwise, the funds will be sent along to your regular business account.
Interest is non-compounding and charged daily. For example, if you have an interest rate of 18%, you will be charged about 0.049% interest per day, or 1.5% per month, on the amount currently outstanding. Although P2Bi doesn't state a specific interest range, its rates are in the "high teens."
Aside from interest, P2Bi charges a one-time origination fee of 1.5% of your credit line, but there is no fee for borrowing from your line. The company also charges a fee for terminating the contract before the year is up. However, it will waive the fee if you are graduating to a bank line of credit product with better rates than P2Bi can offer.
P2Bi also offers term loans as a supplemental product to its lines of credit. The amount of your term loan can't exceed the amount of your line of credit.
Application Process
The process begins with a simple 10-minute online application. You will need to enter basic information about your business and financials and integrate accounting or invoicing software so that P2Binvestor can get an idea of the value of your assets.
After you've finished, an underwriter will get in touch with you to discuss your application and your funding options. If the company has decided your business is a good fit, it will ask for additional documentation to verify all your information is correct. According to the FAQ, these are the documents P2Bi will ask for:
Balance sheet, as of the end of the last closed month
Balance sheet, as of the end of last year
Income statement (P&L), current YTD (through the end of the last closed month)
Income statement (P&L), full year for the last two years
Accounts receivable aging report, current YTD (through the end of the last closed month)
Accounts payable aging report, current YTD (through the end of the last closed month)
If everything checks out, the company will present you with a preliminary offer for a credit line. If you agree, P2Bi will run a full underwriting review. After you have finalized the agreement, a lockbox will be set up, and you will be able to start drawing from your credit line.
The time from application to funding normally takes ten days or less.
Sales & Advertising Transparency
P2Binvestor shares a fair amount of information on its website, though it doesn't have many specifics regarding rates and fees. Regardless, you should have a fair idea about how P2Bi's credit line compares to other options and what to expect from the application and borrowing process. P2Bi is devoted to providing a transparent service.
Customer Service & Technical Support
P2Binvestor is available via phone or email.
Although there are very few customer reviews that address the customer service, I did not have trouble getting in touch with representatives from the company and had a positive experience overall.
User Reviews
Negative Reviews & Complaints
This lender is not accredited by the Better Business Bureau but currently has an A+ rating. P2Binvestor doesn't have any complaints logged, nor does it have any negative experiences.
In fact, this company has very few customer reviews online; this may be because P2Bi hasn't been in operation for very long, its clients aren't prone to online reviews, or it just offers a really good service.
The most common problem potential borrowers might encounter is that P2Bi has difficult-to-meet borrower qualifications. This product is not for everybody — you have to be making at least $500,000 in annual revenue and have approved assets that can be used for collateral. Businesses that don't meet these qualifications will have to look elsewhere for financing.
Positive Reviews & Testimonials
The largest source of positive reviews comes from P2Binvestor's Facebook page, where it has seven reviews with an aggregated rating of 5 out of 5 stars. Most reviews are not accompanied by comments, but here's what one reviewer had to say about the service:
Seriously amazing staff and customer service! They really work hard to make sure they aren't only providing a financial tool, but also want to help companies grow.
In general, customers like P2Bi's product because it solves cash flow problems. Most businesses experience cash flow difficulties, but B2B businesses can be especially susceptible to these problems. Other companies operate similarly to P2Bi, but most target either smaller or larger businesses than P2Bi does.
Final Verdict
While many businesses will not be able to qualify for P2Binvestor's services, this lender offers an excellent product for those that do. There's a lot to like about P2Bi. The initial application is fast and easy, and the company is transparent and communicative. Plus, the product is competitively priced, useful, and solves problems commonly experienced by mid-sized B2B businesses.
Naturally, if you think you are qualified for a bank loan, that possibility should be investigated first. However, if you are not yet qualified, a line of credit from P2Bi is an excellent way to keep your business growing until you are eligible for a line from a bank.
Doesn't sound like P2Bi's lines of credits will work for you? You may want to consider invoice factoring. Don't have a lot of assets to put up? You may want to look at unsecured loans.
---
Featured Free Corporate Card
Ramp


---
Ramp offers a free corporate card for virtually any business. Start earning rewards with your corporate spending today. Get your free card.
Featured Free Corporate Card
Ramp


---
Ramp offers a free corporate card for virtually any business. Start earning rewards with your corporate spending today. Get your free card.
To learn more about how we score our reviews, see our
Business Loan Rating Criteria
.