What Is A DBA & How Do You Register For One?
DBA stands for 'doing business as' and provides your small business with credibility and privacy, even if registering a DBA doesn't offer any legal protections.
Merchant Maverick Contributor

UPDATED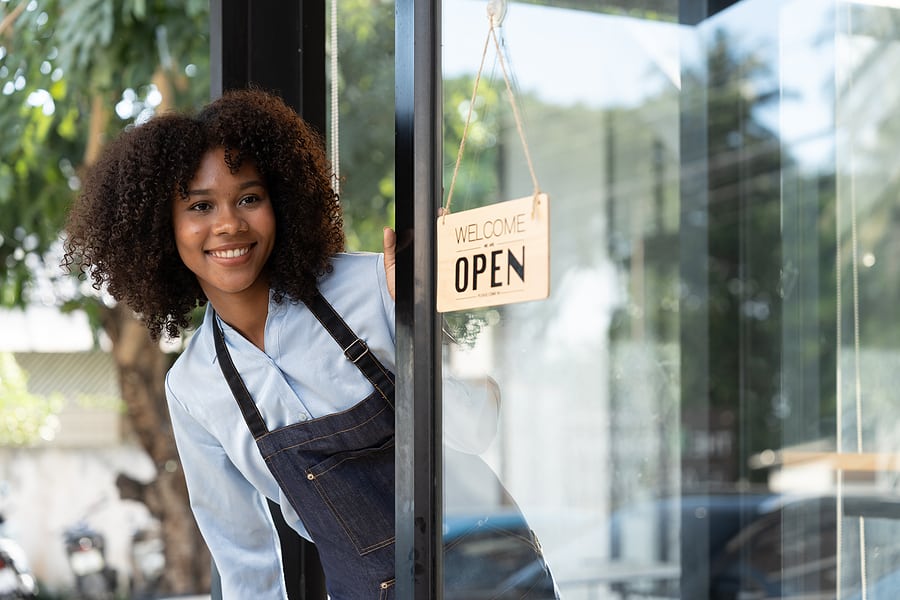 A DBA may be exactly what you need if you're beginning your journey into starting a small business. But you might be asking yourself: What does a DBA, trade name, or fictitious name mean? And what are the requirements for a DBA?
Let's go over everything you need to know.
What Does DBA Mean?
DBA is an abbreviation of "doing business as." Once you've acquired a DBA, you can do business under a fictitious name or "trade name." It is the name your customers will see and interact with, even if it might not be the name of the company.
Oftentimes a DBA is a crucial step toward establishing a unique business identity and brand.
How Does A DBA Work?
Suppose I was to register a DBA for a mobile bartending business as a sole proprietor. In that case, I could operate under the DBA "Drinks By Jesse" or "Jesse's Mobile Bartending Services" in the cities and states I decide to file a DBA.
Your creativity is your greatest asset here.
Choose a DBA that best represents your brand and will be easily remembered by customers and clients.
How To Register A DBA
The process to register for a DBA is going to vary depending on the city and state you reside or choose to do business in. (That's right — you can register a DBA for your business in a locale you aren't a resident in.)
A DBA can be filed for all types of business structures, too. LLCs, partnerships, and corporations can file for trade names distinct from their legal names, though the process may look slightly different.
In general, you can follow these steps to register a DBA:
Check Your City, County, And State Filing Requirements: Your local government will most likely require you to register your DBA with them if you're doing business in their jurisdiction, so start there. Certain states (e.g., Nebraska) don't require you to file a DBA registration, and some others (e.g., New Mexico) do not permit DBAs to be used. Let where you want to register your DBA be the starting point for your research, especially if you're filing it for somewhere you don't reside.
Ensure The Trade Name You Want Isn't Already Taken: Resources exist online where you can view existing DBAs. Chances are your local government website has a registrar that you can use to look up currently registered trade names. As a rule of thumb, your DBA can't be too similar to an already-registered DBA or trademark but also be aware that local and state governments have different criteria for establishing uniqueness.
Find And Fill Out The DBA Application: This is the easy part! You may have to go to a county clerk or secretary of state office in person, but check to see if you can file online to speed up the process. Find the forms, fill them out, turn them in, and sit back. If you've already set up an online account after registering a partnership, LLC, or corporation with the government agency you're applying through, that might even make the process faster.
What Are The Requirements For A DBA?
There aren't many requirements that would set you back from registering a DBA. Supposing you're filing a DBA in your state and city of residence, the information you'll need to have handy is your business's legal structure, its legal name, what type of business you run, and of course, the DBA name you've chosen.
Suppose your business isn't a sole proprietorship and you're registering an out-of-state DBA. In that case, you'll likely have to fill out a foreign qualification form specific to your business entity to compliantly engage in business within that state. Sole proprietors — you do not have to do this, so don't worry.
Advantages Of A DBA
Acquiring a DBA comes with some notable benefits! Here are a few to consider:
A DBA gives you better credibility as a business.
It's easier to market your business using a DBA.
It's easy and straightforward to change your DBA name. All you need to do is fill out a request through the agency that issued your DBA.
A DBA gives you an extra layer of privacy, which is important for sole proprietorships.
Registering a DBA is inexpensive, and although the costs depend on your location and business structure, you'll usually only get around $20-$100 according to ZenBusiness's research.
Disadvantages Of A DBA
Of course, there are a few important downsides to be aware of if you register for a DBA. Here are a few of the disadvantages:
A DBA does not establish a new legal entity, so registering a fictitious business name won't automatically make you an LLC or corporation if you're a sole proprietor. (On the other hand, this could be seen as a huge benefit — getting to use a unique business name doesn't mean you have to change business structures.)
You do not own the rights to the name you're doing business as, meaning an LLC or corporation could legally register their business using your trade name. Trademarking a business name is a different process.
There are limitations to the kinds of trade names you can register — in Florida, for example, you're not allowed to include "Incorporated" or "LLC" in your DBA unless that's the type of legal business entity you're registering. You can't include words such as "bank" and "loan association" if your business is not a financial institution.
You will need to renew your DBA about every five years. Your state or county may have a longer or shorter term.
Is A DBA A Legal Business Name?
A DBA is merely a trade name you decide to engage in business with; it's not a shortcut to becoming an LLC or corporation. It provides no additional legal or financial protection and does not establish a new business entity.
Also, note that a DBA is recognized only where you've acquired valid registration.
Expect from the onset to file for a DBA in each city, county, and state you decide to do business.
Can You Get A Bank Account With A DBA?
A DBA is usually one of the documents you need to register a business bank account. Along with a DBA, you're going to need your social security number or EIN, your DBA certificate, and some form of valid ID.
Bear in mind that if you don't have different business bank accounts for each DBA you have, that could put you in serious financial trouble if you are audited or sued. Here's our list of the best business bank accounts available for your small business.
When To Use A DBA
If you're still on the fence, a DBA will be good for you if:
A unique trade name would bring you more consistent business
You want the flexibility that comes with a different trade name
You need additional professional privacy that doesn't automatically come with a sole proprietorship
The name of your business can't be used as a web domain (i.e., if the domain name has already been claimed)
You don't want the hassle of changing business structures
Is A DBA Right For Your Business?
A DBA sounds great, but what if you want to start an LLC or partnership and haven't registered your business yet? Maybe you don't know what legal structure your business needs. Check out this guide on how to register a business if you're still unsure of the process and what options are available to you.
Congratulations on making it this far, and good luck on your journey!
DBA & Trade Name FAQs