Currency Finance Review (Formerly Currency Capital): Equipment Financing Options
Currency is an alternative financing company that connects customers with third-party equipment loans and leases that's best for newer businesses.
Expert Analyst & Reviewer

UPDATED
Advertiser Disclosure: Our unbiased reviews and content are supported in part by
affiliate partnerships
, and we adhere to strict
guidelines
to preserve editorial integrity.
Currency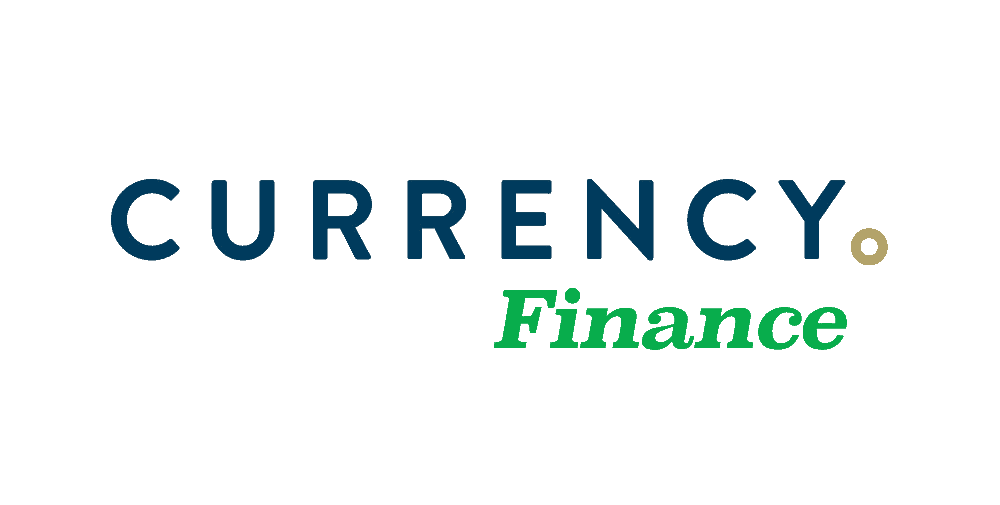 Pros
Low credit score requirements
Multiple types of financing are available
High borrowing amounts
Long-term financing options available
No prepayment penalties
Cons
Funds can take a while to disburse
Website advertising is not informative
Customer service is inconsistent
Currency Finance Overview
Currency Finance is an alternative financing company that offers a platform for connecting customers with third-party equipment loans and leases.
Through the Currency platform, you might be able to get equipment financing up to $500,000 with an interest rate between 6% and 24%.
Currency's exchange is ambitious and forward-thinking. However, it doesn't address all of the industry issues it sets out to disrupt in implementation. The funding process can still drag out, and many businesses continue to be turned away for poor credit. That said, Currency does manage to offer an impressive amount of equipment capital to new businesses.
Currency Finance Loan & Lease Options
Currency provides the following types of financing to small businesses:
Equipment Financing: Equipment financing encompasses loans and leases used to purchase or rent equipment.
Medium-Term Loans: Term loans provide a lump sum to the borrower, which is then paid back over time, plus interest.
Currency Finance Borrower Requirements
To qualify for equipment financing through Currency's platform, you must have no recent bankruptcies and own at least 20% of your business. While individual lenders on the platform will have different qualifications, Currency's first-party screening process requires that your business meets the following minimum requirements to have a good chance of qualifying for Currency loans or leases:
| | |
| --- | --- |
| Time In Business | 2 years |
| Business Revenue | $75,000 per year |
| Personal Credit Score | 625 |
Currency Finance Interest Rates & Fees
Here is a snapshot of what Currency's platform offers businesses seeking equipment financing:
| | |
| --- | --- |
| Borrowing Amount | Up to $500,000 |
| Term Length | Up to 72 months |
| Interest Rate | 6%-24% |
| Down Payment | Varies by lender |
| Additional Costs | Varies by lender and risk; origination fees range between 0%-5% of the loan or lease amount |
| Buyout Agreement | Varies by lender |
| Effective APR | Learn more about APRs |
CurrencyFinance, CurrencyPay, & CurrencyAir
Currency primarily serves as a digital equipment financing exchange that connects clients to lenders that have partnered with the company. The division that handles lending is called CurrencyFinance. (The company also has a payment processing division called CurrencyPay and a division focusing on aircraft financing called CurrencyAir).
Currency Partner Loans & Leases
Currency's partners deal in both loans and leases, so you should be able to find an equipment financing solution that suits your needs. Equipment loans function similarly to most other loans except that the equipment itself serves, in part or whole, as collateral. Leases, on the other hand, serve as rental or conditional sales agreements and come in a wide variety of forms with different accounting advantages and disadvantages. Consider the type of equipment you're financing and whether it's likely to retain its value over the long run.
Currency Finance Working Capital Term Loans
Currency can also help you get a working capital term loan if you need money for something other than equipment.
Note that your options for Currency loans may vary depending on which lenders are willing to extend credit to you.
Currency Finance Application Process
Currency's biggest innovations come in the form of its streamlined application process and the design of its equipment financing exchange. While alternative lenders have used a similar approach to working capital loans and advances, equipment financing has largely stuck to traditional processes.
Time To Funding
Interestingly, it's not necessarily the fastest game in town. Funding decisions can be made in a matter of hours, though many users describe the process as taking a week or two.
How To Apply For Currency Financing
You can begin the process by calling or emailing Currency or going through a link provided by one of its partners.
Does Currency Finance Do A Hard Credit Pull?
Currency Finance does a soft pull on your credit during the application process.
Currency API Platform
The company's chief innovation, however, comes in the form of the Currency API. This platform matches your credit profile and funding needs with dozens of lenders; it can initiate a loan process for a particular piece of equipment with a simple button click (similar to Amazon's 1-click ordering).
Required Documentation
You'll still need the following supporting documentation:
Three months of business bank statements
Three years of income tax returns (if you've been in business that long)
Financial statements
Current loan documents or lease agreements
Personal financial information (if your business is small or hasn't been around long)
Ownership information
Business licenses (if applicable)
A business plan explaining what you are doing with the capital requested
Be aware that Currency will do a soft pull on your personal credit.
Sales & Advertising Transparency
Currency's website primarily focuses on advertising, but there is an FAQ available that should be able to answer some basic questions. You won't find any clear answers on issues such as rates and fees, however.
Customer Service & Technical Support
Currency's customer base generally describes the company as easy to work with, responsive, and having helpful employees. Some customers have reported frustrations with the API. However, these frustrations had more to do with the process being more complicated than they thought it would be and not because of technological issues.
Currency can be contacted by email from the company's website.
Currency Finance Reviews, Complaints, & Testimonials
As is the case for many online lenders, Currency Finance reviews tend to be very polarized between customers who had excellent experiences and customers with complaints.
Negative Reviews & Complaints
Currency's Better Business Bureau profiles aren't readily accessible at the moment. The link from the website leads to a 404 error, and the older Currency Capital, LLC profile marks the company as closed (likely due to acquisition, merger, and change in headquarters). Hopefully, this will be resolved in the future.
Time To Funding: Many customers were surprised to find the funding process dragging on for weeks.
Unclear Terms: Some customers were billed at a higher rate than anticipated. More often than not, this problem seems related to fluctuations in the desired equipment's price rather than a bait and switch.
Product Confusion: Customers have complained about receiving lease offers when they thought they were applying for a loan.
Positive Reviews & Testimonials
Currency rates well on Trustpilot with a 4.5/5 aggregate user rating, with Currency Finance reviews citing:
Customer Service: Customers were generally satisfied with the care they received.
Convenience: Currency's platform strives to disrupt the old, arcane equipment financing systems. Its novel approach appears to be appreciated.
High Lending Amounts: For an alternative lender that primarily serves small and medium-sized businesses, Currency has access to pretty deep pools of capital.
Final Verdict: Is Currency Finance Right For You?
Currency seeks to stand out from its competition by bringing a modern, techy approach to a very traditional industry. For the most part, it succeeds in streamlining some intimidating and arcane processes, though at the end of the day, we're still talking credit checks, bank records, and pages of fine print.
Younger companies that don't have an established relationship with an equipment financer should consider giving Currency a try, provided they manage to clear the minimum credit rating. The exchange rates are pretty decent, and the large battery of lenders can increase your chances of getting the money you seek.
If you're looking for a more traditional approach to equipment financing, check out some of our favorite financers.
---
To learn more about how we score our reviews, see our
Business Loan Rating Criteria
.