10 Surprising Benefits Of An iPad POS System
UPDATED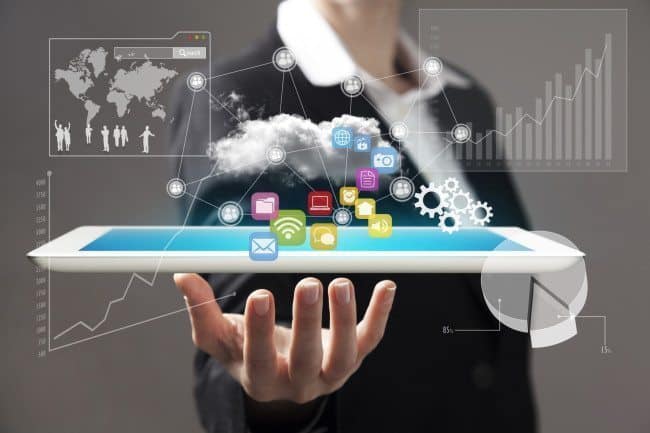 Traditional point-of-sale system providers and modern companies alike have acknowledged the advantages of a system that offers both reliability and flexibility in a mobile world. Companies like NCR, which has been providing POS solutions since 1884, now offer more modern, affordable solutions for small businesses using iPad-based terminals. Newer companies, like Clover, use alternative hardware that is just as sleek and powerful as an iPad. As it stands, iPad POS systems offer great opportunities for startups and a smoother transition from bulky terminals for merchants looking to make a switch. While you mull over the possibilities, here are ten benefits of an iPad POS system you may find surprising.
Low Learning Curve
The iPad POS system offers a virtually painless user experience. Unless you've never touched a tablet before, the ease of use makes staff training (or customer use if you're using a kiosk-type model) swift, simple, and straightforward. John at Toppit Pizza, had this to say about the Amber POS (see our review):
"It really didn't take long for our employees to figure out the system. Training is really pretty easy with the younger, more tech-savvy generation. Most employees learn with about 10 or 15 minutes of training . . ."
Security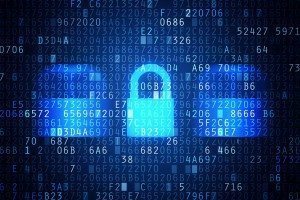 With the increasing risk of data breaches, device hacks, and credit card fraud, security is a high priority for any business. On POS systems like Bindo (see our review), credit card data is encrypted and isn't stored on the iPad itself. Here's another bit of good news. The Apple iOS has some of the top cybersecurity measures in its class. Their security guidelines are a bit mind numbing, but you can skim through their 55 page guide for more details. I'll give you the hyper-condensed version: The Apple iOS uses a combination of hardware and data encryption methods to prevent software and firmware from reading certain aspects of your device information directly, or even other devices if your memory card is transferred to another device. Apple also uses several user-controlled security measures to prevent direct access to the device, including passcodes and time delays for incorrect passcode entries.
Forward Thinking
The iOS software is notorious for its forced upgrades, but keeping pace with security measures and industry standards will keep your customers' information safe. This will also ensure that your software is running at an optimum level. Another benefit of that is the freedom of the cloud. You can access the data you need from virtually anywhere, though I wouldn't recommend doing so over an unsecured wireless network.
Faster Checkouts
Thanks to the speed of the cloud, coupled with the ever-updating software of the user-friendly iPad, checkout times tend to be faster. Some POS providers, such as Revel (see our review), also have offline modes that allow you to continue to accept payments even if your network connection is down. Gourmet Services executive VP Alfred Baker had this to say about Revel's iPad system during an ASU game:
https://vimeo.com/121911194
Customer Engagement Tools
One of the biggest benefits of an iPad POS system is the increased access to customer engagement tools. These include paper vs electronic receipts, customer tracking tools, and marketing capabilities to help you integrate the systems that monitor customer transactions and customer relations. Vend POS (see our review) offers the ability to email customer receipts, and Lightspeed Retail (see our review) offers CRM tools capable of providing specialized discounts for customers in certain categories.
Powerful Features
Many iPad POS systems come with powerful features that often aren't available on traditional systems. These features include inventory tracking, direct ordering for restaurants, shipping integrations, loyalty solutions and more. Becky McCray, a small business owner and blogger, wrote this about her experience switching to ShopKeep (see our review) from a traditional POS System:
"The people working the front lines love the new system. No more marking down every item sold on paper. No need to train any new person in the arcane organization of liquor items by category. ("Is honey whiskey a straight, or a specialty?") No need to know the category system to look up a price. No need to write down your clock-in and clock-out times. All of that is handled by ShopKeep . . .Inventory control is the single biggest benefit for us . . .ShopKeep has also continued to add features, like gift cards, cool email receipts, integration with MailChimp for email marketing to your customers, a better reporting dashboard and marketing dashboard, and lots more."

(Link)
Reporting Capabilities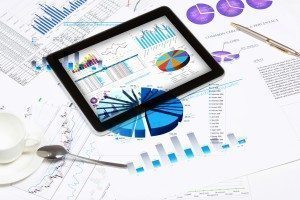 With multiple features integrated into a central system, report tracking can be more in depth than ever, giving you reliable, actionable details about your customers' behavior, as well as providing information that will help you manage your business more efficiently. Quetzal POS, which is geared towards small retailers, offers a number of sales history filters for reports. They also offer other customizable reports, such as the "What to Buy" report which serves as an inventory tool. You can read the Quetzal review for more details.
Cost Savings
The cost of many traditional POS systems runs from expensive to downright prohibitive, especially if you're looking for specific features. With a cloud powered iPad POS system, startup costs are significantly lower and more readily available to any business owner with an iPad and a reliable internet connection. Shannon Seip, owner of Bean Sprouts Café & Cooking School, saved roughly $10,000 switching from her traditional POS system to an iPad based system. She states:
"For a small company like us where $10,000 makes a huge difference, that was a key differentiator."

(Link)
Bigger Tips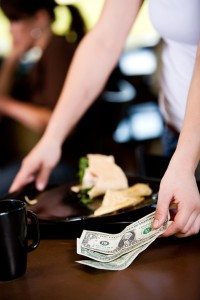 For those in the hospitality business, customer-facing iPad POS systems that facilitate customer ordering and payments have been known to encourage better tipping. A study done by Software Advice concluded three very interesting points about tipping using an iPad. First, most customers experienced little to no difficulty using the iPad to tip. Second, 86% of customers prefer to input tips themselves, as opposed to having a server input tips for them. Third, 29% indicated that an "opt out" option would increase the likelihood that they would leave a tip if the order forced customers to choose between leaving a tip or marking "no tip." See? Guilt trips are effective.
Image Booster
If your business is the neighborhood darling, you can probably get away with using an old terminal a while longer, but transitioning to an iPad POS system does make a forward-minded statement. The iPad looks cool, runs well, is up to date, and resonates with today's modern, technology-crazed society. If you're just starting your business, new customers expect a "wow" factor of some kind. Perhaps a sleek piece of technology will do the trick, though I wouldn't expect any customers to keep coming back solely to stare at your iPad.
Conclusion: iPad POS System Leads the Pack
Here's an eleventh benefit, which is good even for those who don't use an iPad for their POS system. The development of iPad POS software has opened the market for a lot of competition, giving older companies much more incentive to modernize. I'm hoping to see more companies like NCR develop 21st century solutions (like NCR Silver (see our review) for small businesses) and looking forward to seeing new players develop Android and Windows options (for those of us who can't bear the thought of touching an iPad or anything Apple Mac).
At any rate, the iPad POS makes starting a small business more accessible for merchants with less capital and provides a more centralized solution to running a successful business, bringing along features from the best inventory management software. Until the pool widens to include more diverse alternatives, the iPad POS system takes the lead.