How To Find The Best POS Software In India
Looking for a POS system for your Indian business? These popular POS apps all integrate with payment processors that operate in India.
Expert Analyst & Reviewer

UPDATED
Advertiser Disclosure: Our unbiased reviews and content are supported in part by
affiliate partnerships
, and we adhere to strict
guidelines
to preserve editorial integrity.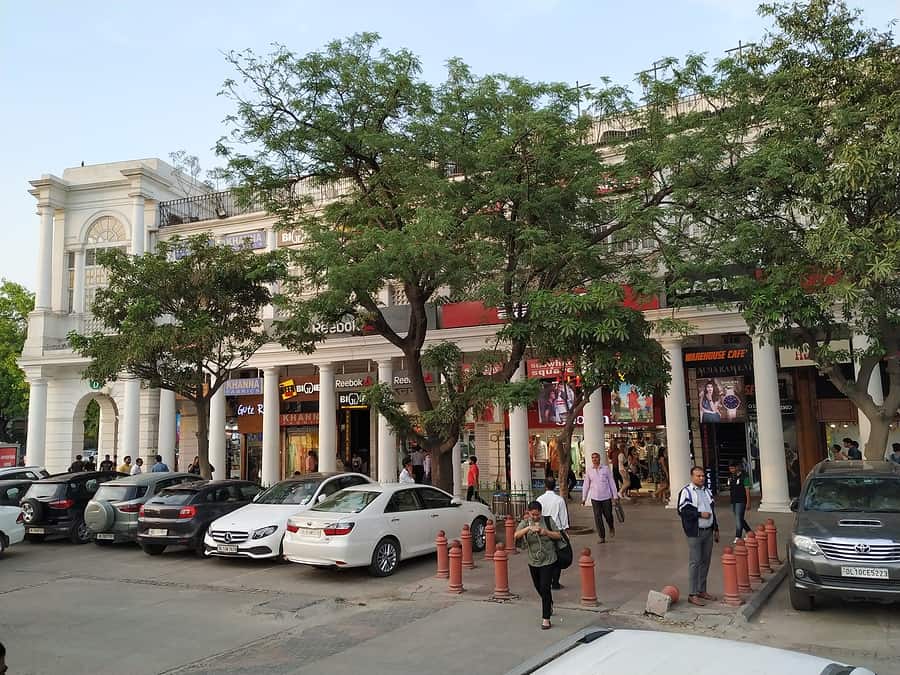 India's economy is largely built on cash, but that's slowly changing, especially in the wake of COVID-19. As digital banking and mobile payments gain in popularity, more businesses are embracing POS software in India.
Various payment gateways serve Indian customers, which means merchants can use restaurant and retail POS software in India, as long as the software connects with an India-supported gateway—such as PayPal, Stripe, and Cashfree, to name a few. These gateways also support eCommerce and multichannel POS in India, which means Indian merchants can sell online and in-person using the same system.
However, even cash-only businesses in India can still benefit from a POS system, to complete tasks like inventory tracking, sales reporting, and employee management. POS companies in India may also offer something called "cash on delivery," which allows Indian customers to participate in eCommerce without digital payments.
Need a POS for a business in India? Check out our following recommendations.
Learn More About Our Top Picks
Company
Best For
Next StepsBest For
Lightspeed Retail POS
Best for omnichannel retail.

Best for omnichannel retail.

Shopify POS
Best for cash on delivery.

Best for cash on delivery.

Franpos
Best for franchises.

Best for franchises.

Loyverse
Best free POS.

Best free POS.

Linga POS
Best for restaurants.

Best for restaurants.

Show More Options
Retail Pro
Best for enterprise retail.

Best for enterprise retail.

Show Fewer Options
Read more below to learn why we chose these options.
6 Best POS Software To Use In India
There are many POS companies in India, but it's important to choose a high-quality POS that does everything you need it to. The following are all top providers of POS software in India, which Merchant Maverick has evaluated thoroughly:
Lightspeed
Shopify
Franpos
Loyverse
Linga
Retail Pro
1. Lightspeed
Lightspeed Retail POS


---
Limited time offer. Sign up to Lightspeed by March 31st and get up to $1,500 in complimentary hardware. Claim this offer today.
Pros
Built-in eCommerce
Advanced retail features
Omnichannel inventory management
Cons
More expensive than other options
Limited payment processing options for India
Best for omnichannel retail.
Lightspeed is a Canadian POS company that serves businesses across 100 countries, including India.
Lightspeed Retail has an intuitive, feature-packed iPad register for in-person selling, as well as eCommerce. Lightspeed is a good choice of POS for omnichannel retail merchants who sell online and at brick-and-mortar stores. Lightspeed also works well for Indian businesses that want an online store to sell to customers in other countries.
Note that Lightspeed also owns Vend POS, though Vend does not currently support selling in India.
Some of Lightspeed's best features include:
Advanced eCommerce module
Syncs your inventory across sales channels
Customer relationship management
Support for international shipping
Global SEO
Lightspeed Pricing
Lightspeed Retail pricing starts at US$89/month or US$69/month with annual billing.
(Lightspeed Payments, the company's in-house processing solution, is currently only supported in the US and Canada). Lightspeed also integrates with various payment gateways for processing, including Stripe and Worldline, both of which are supported in India.
Your payment processing fees with Lightspeed will depend on your integrated processor; you also have the option to use Lightspeed Retail without integrated credit card processing — for example, if you have a cash-only business or want to use a non-integrated processor.
Get Started With Lightspeed Retail POS
2. Shopify POS
Shopify POS


---
Pros
Affordable monthly plans
Free COD app
Multiple supported payment processors in India
Cons
No offline mode in the Android version
Best for cash on delivery.
Shopify POS is another eCommerce-centric POS in India, as well as 150+ other countries. Shopify is the longest-standing retail POS software India has to offer, offering eCommerce software solutions to international retailers since 2006. However, Shopify works equally well for in-person selling. Shopify's cloud-based POS app runs on iPad, Android, and even smartphones. Another benefit of Shopify for Indian businesses is that it has a free cash on delivery (COD) app, which allows Shopify merchants in India to sell to local customers online, and collect payment in-person —a popular eComm payment method in India).
Some of Shopify's top features include:
Cross-channel selling & inventory management
Order & product management
Mobile POS & hardware options
Customer profiles
Shopify POS Pricing
Shopify has numerous different price tiers depending on which features you want. Plans are highly affordable, starting at just US$5/month for mobile selling with a Shopify Starter plan. Your payment processing fee will depend on which processor you choose to integrate with Shopify, and fortunately, there are many to choose from. Shopify POS supports PayPal, Cashfree, Razorpay, PayU, and multiple other gateways in India.
3. Franpos
Franpos


---
Pros
Franchise POS features
Salon POS features
Built-in loyalty program
Cons
High base price
Can't process payments offline
Best for franchises.
Franpos is a tablet POS for quick-serve, retail, and service-based businesses such as salons and spas. In 2020, US-based Franpos expanded to the Indian market and is now available for Indian businesses. Franpos is especially suited toward service-based businesses such as salons that need booking functionality. The also has features to manage multilocation franchise businesses.
Some features Franpos customers like include:
Multilocation management
Loyalty program
Booking features
Automated royalty payments
Franpos Pricing
Franpos POS pricing starts at US$199/month, which is not cheap but includes many advanced features including loyalty, CRM, gift cards, and online delivery management. Payment processing fees depend on which payment processor you use with Franpos. Franpos does not process payments in-house but integrates with many outside processors and gateways, including TSYS, which can be used in India.
4. Loyverse
Loyverse


---
Pros
Free POS app for iOS & Android
Excellent built-in loyalty program
Works for restaurants or retail businesses
Cons
A somewhat basic feature set
Limited payment processing options for India
Best free POS.
If you're looking for free POS software in India, look no further than Loyverse. Loyverse is a rare free POS that is also has a positive reputation and does not gouge you with expensive merchant service fees or an expensive hardware lease. This international POS can be used by small restaurants or retail businesses, such as cafes, quick-serve, grocery stores, or boutiques. Loyverse is compatible with Android and iOS devices; you can purchase peripheral POS hardware from the Loyverse website or source the POS hardware yourself. Loyverse connects with various payment gateways and processors around the world. For credit card processing in India, Loyverse integrates with Ezetap payment processing.
Some highlights of this software include:
Free built-in loyalty
Free KDS app
Inventory & employee management
Restaurant & bar features
Loyverse Pricing
As mentioned, Loyverse is free. However, you can also purchase add-ons to include advanced features such as employee management (US$25/month), advanced inventory (US$25/month), and integrations with third-party software such as QuickBooks (US$9/month).
5. Linga POS
Linga POS


---
Pros
Excellent value
Works for any type of restaurant business
Works offline
Cons
Phone support costs extra
Best for restaurants.
Linga is an affordable tablet-based restaurant POS that serves all types of foodservice businesses around the world, including restaurants in India. Some examples of business types Linga supports include full-service restaurants, quick-service restaurants, pizzerias, bubble tea shops, cigar lounges, and coffee shops. Linga also includes integrated payment processing in 48 countries, including India. Linga also has a dedicated customer support line for Linga merchants in India.
Linga includes the following features:
Gift cards
Email marketing
Happy hour pricing
Barcode scanning
Guest data collection
Linga Pricing
Linga pricing starts at just US$19.99/month and includes an incredible number of features at that price point, with unlimited users and unlimited products. However, if you want phone support and not just email support, you will need to subscribe to the US$49.99/month Pro plan. Paid add-ons include inventory, loyalty, online ordering, delivery, and others.
6. Retail Pro
Retail Pro


---
Pros
Advanced, enterprise-level retail POS
Highly customizable
Multistore capability
Cons
Locally-installed system (requires a large investment and long-term commitment)
Best for enterprise retail.
Retail Pro is an enterprise-level Windows-based POS for retail businesses. This system is used by many businesses in India and the Middle East, as well as around the world. This locally-installed software is highly customizable for any regional need. The system also allows retailers to purchase goods from other countries by assigning different currencies to particular vendors and items. Retail Pro has an exhaustive feature set that is more advanced than what you'll get with many budget cloud-based systems. The system also has a web-based interface, which gives you some cloud functionality. Retail Pro integrates with many different processors, including TSYS which can facilitate payments in India.
Some Retail Pro features we like include:
Customizable for local dialects
Supports regional fiscal & tax requirements
Supports GST
Multicurrency
Retail Pro Pricing
Because Retail Pro is an all-in-one, locally-installed POS system that includes hardware, it requires a large upfront investment. Altogether, you can expect to invest several thousand US dollars in the Retail Pro software and hardware, as well as monthly support fees. This makes the system out of reach for smaller startups. Retail Pro pricing for India isn't listed on the website, so you will need to contact the company to find out pricing details.
Looking For Another POS Software In India?
There are more options for POS software in India. We haven't thoroughly reviewed these POS companies, however, so we can't officially endorse them. Nevertheless, we've compiled some information about each of these systems and included each company's website so that you can check them out to see if you're interested.
Odoo
Odoo is a global, open-source software company offering a POS that's used in India, among other countries. The free, open-source Odoo POS can be used on tablets, iPads, or a web browser on a computer. Odoo can connect with multiple payment processors, and if you lose your internet connection during a transaction, the POS will queue the payment until you're back online. Odoo can be used by restaurants and retail businesses.
Openbravo
Openbravo is a cloud-based retail POS with eCommerce. This global software is used by enterprise-level and multilocation retailers in India and other countries around the world. Openbravo is an advanced omnichannel solution that seems geared toward large businesses, and pricing is not listed on the website. The POS seems to have very positive reviews overall.
SlickPOS
SlickPOS is an India-based restaurant POS that integrates with other Indian restaurant apps. The system is quite affordable, starting at 999INR/month, or US$19/month. You can run SlickPOS on an iOS or Android device; you can also operate SlickPOS on a web browser or dedicated desktop app for Windows or Mac. SlickPOS is suitable for full-service restaurants, as well as quick-serve, bakeries, cafes, food trucks, and cloud kitchens.
Busy
Busy is GST-compliant Windows-based accounting software used in South Asian countries, including India. Busy's features include invoicing, accounting, payroll, inventory management, and POS billing, depending on which monthly plan you subscribe to. Busy does not process payments, but it can work for an Indian business that needs business management and accounting features without payment processing. Pricing starts at 9000 INR/month.
HDPOS Smart
According to their website, HDPOS is a "feature-rich POS and ERP software solution for retail businesses in India and across the world," but it can also support restaurants and salons. HDPOS is multicurrency and GST/VAT-compliant. HDPOS seems to be primarily POS billing and invoicing software, and while it has does have cash register functionality and a POS app, I can't tell if it actually processes credit cards. HDPOS has mobile functionality, but you also need a Windows-based server.
Tillpoint
UK-based Tillpoint is an iPad POS for retail and restaurants. This cloud POS can be used in India and many other countries and integrates with PayPal and iZettle for payment processing in India. Tillpoint is scalable and can be used for multilocation businesses. Tillpoint pricing starts at US$29/month, but you can download the app for free from the App Store (where it has a 4.3/5 rating) and take advantage of the free trial.
POS Software In India FAQs
Finding The Right POS Software For Growth In India
There are many POS companies in India emerging to meet the rising demand for point of sale systems in the country's fast-growing economy. Some POS systems work well for small cash-only businesses, while others can support large, multilocation businesses. Many Indian POS systems also support eCommerce and online ordering.
Payment processing options in India are still somewhat limited, so make sure that the POS you choose can process credit cards if you want to accept them. Fortunately, POS-integrated payment gateways such as PayPal and Cashfree are making it easier for Indian merchants to get paid electronically. Systems like Shopify can also support Indian businesses that allow customers to pay with COD.
Hopefully, we've helped you identify the best POS for your business in India, or at least some good options for you to research further. For those new to POS who aren't sure if they need a POS system or can get by with a basic cash register, I recommend reading How To Choose Between A POS VS Cash Register For Your Small Business.
In Summary: 6 Best POS Software To Use In India