Guide To Using A POS System Offline & Top Systems We Recommend
An offline POS system can help you continue to operate your business, even when the power or the internet goes out.
Expert Analyst & Reviewer

UPDATED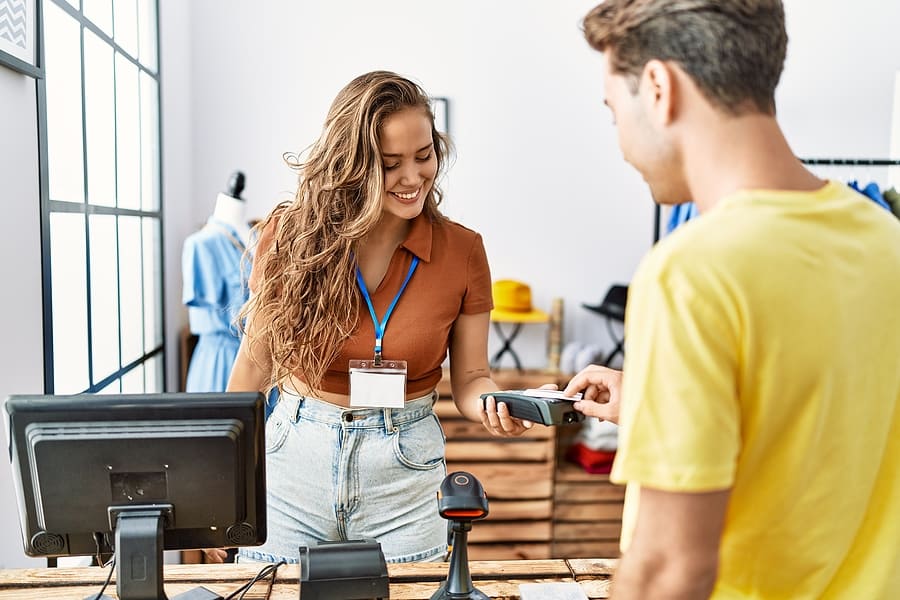 Not every business that accepts credit cards will screech to a halt if the internet goes down. But any business where the vast majority of customers prefer to use their cards knows how important a strong POS offline mode can be. In most instances, a point of sale's offline mode allows your business to keep operating — and in some cases, even keep accepting credit card payments — without an internet connection.
So what happens when the internet goes out at your business? In this post, we'll explain offline POS mode, how it works, what the limitations are, and what you need to ask a prospective POS provider before you commit to a contract.
How Does A Payment Process With A POS Offline?
Support for credit card processing in a POS offline mode depends on several factors. It's not a guaranteed feature of every POS system with offline mode, but for those who do have it, offline credit card processing can be a huge benefit. A major consideration for small businesses that are setting up their POS system and credit card processing is whether to use an integrated setup or keep the two as standalone services. While there are still a fair number of businesses that use standalone credit card processing with another POS system, integrated payments and POS software allow for better data collection and less work managing transaction information overall.
If your POS and payment processing are not integrated, but your POS system supports offline mode, you will need to make sure that your credit card processing setup also functions offline. Otherwise, you will be restricted to cash and any other POS-supported payment types. If you do have an integrated setup for your credit card processing and POS, you'll need to make sure that the offline mode features include support for card payments. Additionally, you'll need to verify which types of card payments (and which card readers or credit card machines) are supported.
Do You Need An Offline POS?
Not every business needs a point of sale system with a strong offline mode, but for many, it can create a lot of peace of mind and protect profits. Obviously, if you are operating in an area with even somewhat sketchy internet connectivity, or if you operate a mobile business, having an offline mode that can continue to store your data and accept transactions is a must.
Also, if your business primarily accepts card payments as opposed to cash, having a point of sale system without an offline mode is going to bring your sales to a halt until service can be restored. Even if you rarely have an internet outage, a delay can cost you dearly if you don't have a backup. If you run a busy cafe, for example, with hundreds of customers who are in and out quickly with their purchases, even a brief delay in your ability to accept card payments could cost you hundreds of dollars.
In short, strong offline functionality in a POS can be more than just a nice perk; it can be a huge time and money saver.
Keep In Mind These Risks When Processing Offline POS Payments
Running an offline credit card payment does come with some risks and drawbacks. First, there's no way to verify whether an offline payment will go through when the system comes back online. When a credit card is swiped, dipped, or tapped at a credit card terminal with an internet connection, the payment information is routed in real-time directly to the customer's bank, which gives a quick approval (or decline, if funds aren't available). The funds are released later, and are eventually deposited in the merchant's bank account a couple of days after that.
With an offline transaction, that initial approval request isn't sent until the internet connection is restored. That means a merchant could run an offline transaction, allow the customer to leave, and find out later the transaction has been declined for any number of reasons. POS systems and credit card processing companies that support offline payments make no guarantees or offer any sort of insurance or protection against this loss, so if you intend to run offline payments, be aware that you are accepting the risk.
The second concern is whether it's even safe to store credit card information in an offline transaction. The good news is that as long as you are following PCI compliance guidelines, processing an offline credit card payment does not in any way compromise your customers' card information. The credit card reader or terminal reads the card data and encrypts it immediately. That information can only be decrypted when it is sent on to the credit card processing company.
These Popular Offline POS Systems Are Worth A Look
There are plenty of good point of sale systems out there, but not all of them are equipped with an offline mode that will keep you running smoothly in the event of an internet outage. Here are some of our favorite POS systems with offline mode.
Square Offline Mode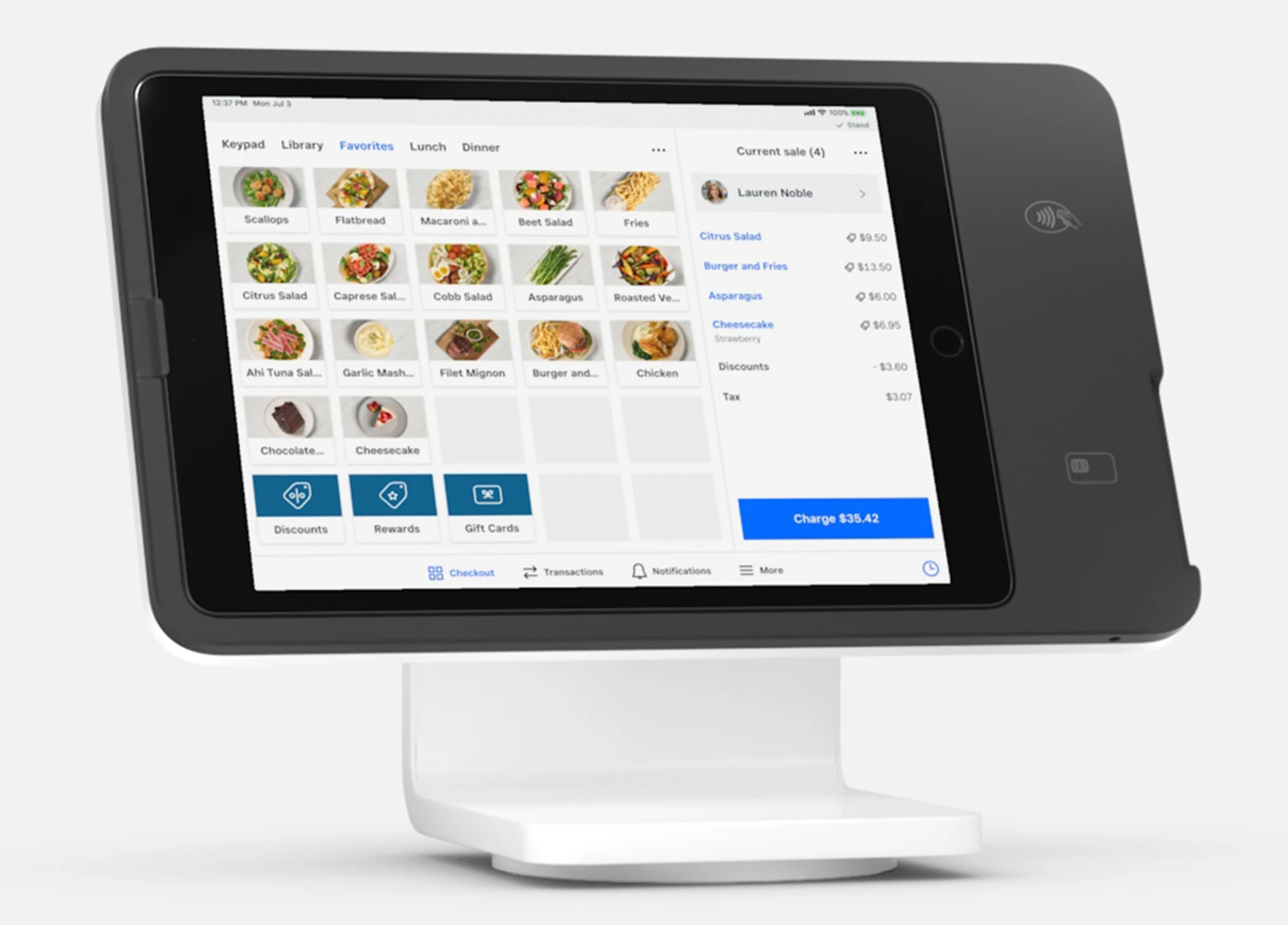 Square makes it exceptionally easy to access and utilize its offline mode. In the case of an outage, you can open the Main Menu on Square Terminal or go to More on Square Register and other Android or iOS devices. From there, you can tap Settings, then Checkout, then Offline Mode, and switch it to On.
Square Terminal is currently the only piece of Square hardware that can accept all forms of card payments, including contactless payments, in its offline mode. Register and Square Magstripe Reader can take swipe payments. Payments are automatically stored and encrypted until internet service is restored. The default mode for the maximum dollar amount that can be accepted in offline mode is $100, but it can be changed to up to $50,000.
Square POS has a reputation for making things easy. It has an intuitive interface, affordable pricing, and excellent hardware options. Square also scores points for allowing customers to pay on a month-to-month basis, never locking you into a long-term contract.
Lightspeed Offline Mode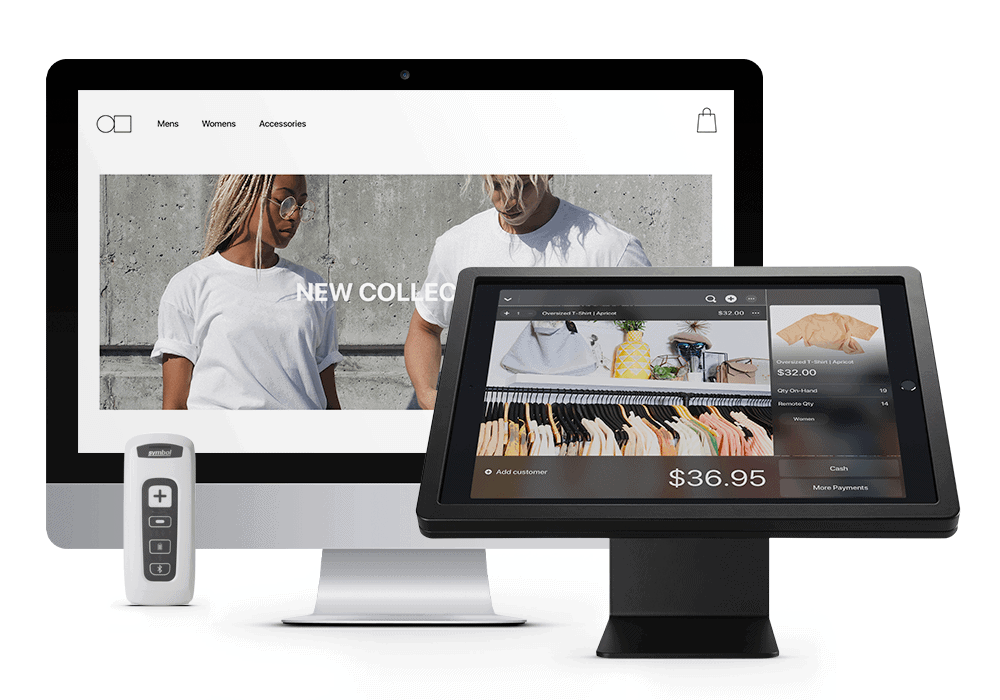 Lightspeed is an excellent point of sale company that offers both Lightspeed Retail and Lightspeed Restaurant depending on your business model. Both feature a strong offline mode that kicks in automatically when the internet is down. This gives you basic functionality to keep your business up and running, although not all services will be available.
With Lightspeed's offline mode, you'll still be able to take orders, open orders, and print as long as your local network is still active. Payments made during this time are stored in a cache on the register and will back up to the cloud once internet service returns. Back-end features like reporting and sales histories are not accessible in offline mode.
Lightspeed is an all-in-one POS product that is perfect for nearly any-sized business with upfront pricing and a rich feature set, including deep reporting and excellent employee management. They also feature their own payment service and eCommerce platform.
Revel Offline Mode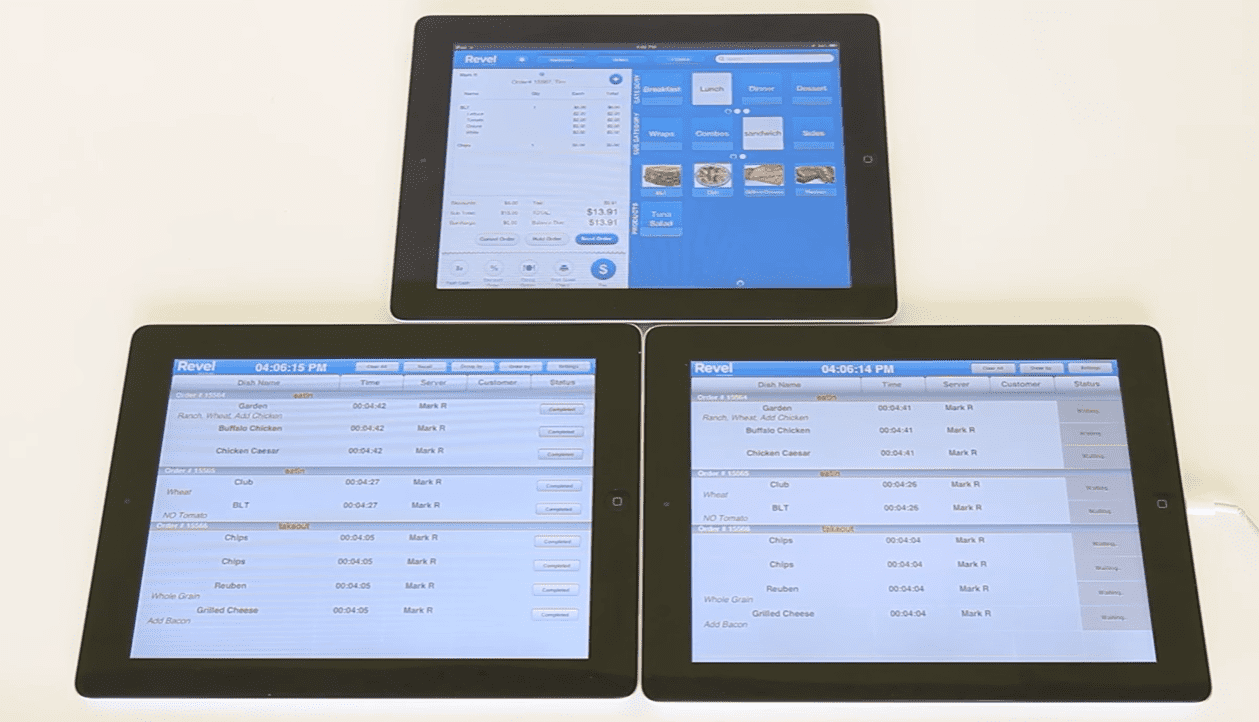 Revel Systems calls its offline mode Always On mode and, similar to Lightspeed, it automatically kicks in when you have lost an internet connection. This allows users to continue to take payments with those payments being stored until service is restored. One of the more beneficial aspects of Revel's offline system is how easily you can customize your alerts.
If you type "offline" in the search tab, you can check the box to be notified if your POS has gone offline. From the same tab, you can also enable your system to accept card payments, ask customers to show their information for added security, and display a warning about the payment being accepted while offline. You can also create a threshold for offline payments.
Revel is a POS system designed for larger businesses as it has an incredibly robust feature set and some of the most extensive backend offerings on the market. While the system can take some time to learn, it has everything you would expect from a high-level point of sale system.
Toast Offline Mode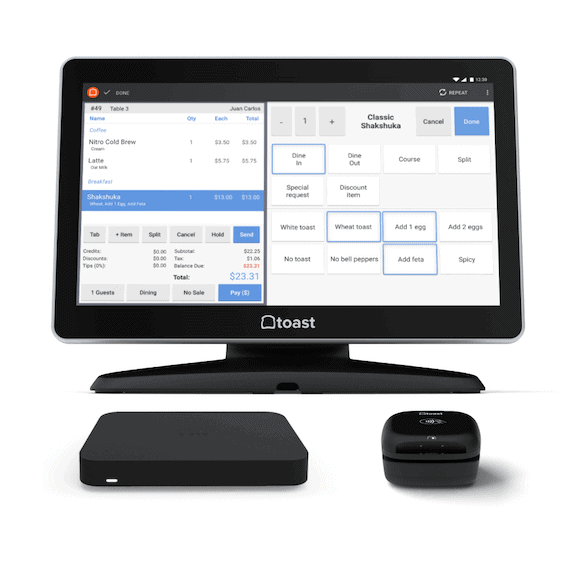 Toast is a popular and complete point of sale system for restaurants. It also comes with a robust offline mode that is simple to set up. You can activate Toast's offline mode capabilities at any time. Then, when you lose internet connectivity, your system will automatically still maintain the ability to take card payments. To do this, simply navigate to Payment Settings and toggle Offline Mode to On.
Toast has some additional security features set up in its offline mode. Employees must have the appropriate permissions set to accept offline payments. Also, other Toast functions, like the system's Kitchen Display System, will not operate without an internet connection. Like most other offline mode functions, transactions are stored and encrypted and then processed once the internet is restored.
Toast is an all-in-one restaurant point of sale system that is particularly strong when it comes to mobile ordering. The company has its own payment processor and is well known for its excellent customer service.
What Is A Cloud-Based POS VS Locally-Installed?
Most POS systems can be classified either as cloud-based POS systems, meaning all the data is stored online in a cloud storage platform and requires an internet connection to access, or as locally-installed systems, where all of the data is stored in an on-site server that does not require an internet connection. More recently, some POS software companies have developed hybrid systems that combine the best of both worlds, albeit with some limitations. Let's take a quick look at how each of them works and then see what that means for a prospective "offline mode."
Cloud-Based POS Systems
A cloud-based POS system stores all of its data online, meaning any device with the POS software installed also requires an internet connection to be able to access that data. While that does mean a fancy computer is about as effective as a brick during an internet outage, a cloud POS system also makes it possible to log in and run the software from anywhere with an internet connection. A cloud POS system also means that users will get frequent upgrades and updates to the software as improvements are available.
The advantages to a cloud POS system are fairly numerous — it's safe to say cloud POS systems aren't going away any time soon. Here are the highlights any business owner should be aware of:
All Devices Access The Same Information As Long As They Are All Synced To The Cloud: Added a bunch of new inventory? With a cloud POS, the software will automatically update your inventory lists on every device as long as it's connected to the web.
Access Reports & Data From Anywhere: Business owners can check sales reports from home (or anywhere else) just by logging in, with no need to wait for a manager to run a report and email it over.
Sell Anywhere, Any Time: Trying to raise awareness of your business at a trendy pop-up event? Are you hitting the road for a convention or trade show? With a cloud POS, you can take the same POS software you use in the store on the road and have access to the same inventories, pricing information, and customer data.
Low Upfront Costs: Typically, cloud POS systems work on a Software as a Subscription (SaaS) model. That means the business owner will pay a monthly subscription fee instead of a one-time licensing fee. Many (but not all) systems are designed to run in web browsers and on tablets rather than expensive proprietary hardware, further lowering the costs.
Locally-Installed POS Systems
Locally-installed POS systems are sometimes called legacy systems because they predate the cloud. A locally-installed system can run without an internet connection because all of the data and information it needs is stored on the computer (or for larger systems, a server on-site).
Requires Local Server & Networking Equipment: All information is stored on a local network and server, allowing data to be shared across multiple devices and allowing hardline connections to peripherals, such as printers. However, that does mean you may require some technical expertise to maintain the system, particularly with large networks.
Restricted Access: Because all devices run on a local network, it restricts access to information. That's not to say that cloud systems aren't secure (they absolutely are) — but for some businesses, there may be an appeal to limiting access to information to those who are only on-premises.
One-Time Cost: For the most part, a locally-installed system comes with a one-time license fee, potentially with a small monthly add-on for technical support and the costs associated with maintaining your internal network. However, these license fees can add up to several thousand dollars, depending on how many devices you need.
No Free Software Updates Or Improvements: Whereas SaaS companies roll out software updates for free and often on a continuous basis, locally-installed POS systems don't usually come with free software updates unless there's a pretty serious flaw. You can expect to pay an upgrade fee.
FAQs: Using A POS Offline