Hike POS Review
Hike POS is well-suited to small and mid-sized businesses retail stores, restaurants, and even franchises with its robust feature set and list of integrations.
Expert Analyst & Reviewer

UPDATED
Advertiser Disclosure: Our unbiased reviews and content are supported in part by
affiliate partnerships
, and we adhere to strict
guidelines
to preserve editorial integrity.
Hike POS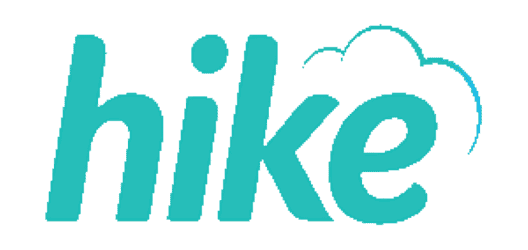 Pros
Highly customizable
Designed for mobility
Excellent reporting and analytics
All-in-one product
Cons
The purchase ordering process can be clunky
Occasionally crashes
Hike POS Overview
In its relatively short lifespan, Hike has expanded its customer base to more than 75 countries and is used by a variety of big brands around the globe. The cloud-based system is quick to set up and simple to get the hang of, all while offering some extensive inventory and reporting features to aid larger companies.
With a competitive price point and responsive and knowledgeable customer support, Hike is a solid bet and offers a free trial so that you can see if you like the software before committing. I would definitely recommend tooling around in the program first, as some of the biggest complaints are that the software is occasionally glitchy, and some features are somewhat less than intuitive. However, the software is also constantly updating to sort out some of these kinks.
If you're looking for an all-in-one program, Hike should have you covered with things such as built-in loyalty, eCommerce, and a solid list of integrations.
Hike POS Pricing
You can take advantage of a free 14-day trial. Afterward, if you want to proceed, Hike offers three basic pricing systems along with some available add-ons.
Essential Plan
$59/month (when paid yearly)
One outlet
Unlimited products
One register license included (additional registers are $29 per month)
Inventory control
Customer profiles
Integrations
Standard reporting
Secure cloud back-up
Discounts
Gift receipts
Product management
24/7 email and chat
Plus Plan
$89/month
Includes everything from the Essential plan, plus:
Gift cards
Loyalty
Marketplace integrations
Custom reports
Detailed analytics
Advanced user permissions
API access
eCommerce integrations
Inventory integrations
Mailchimp
Integrated label printing
Details analytics
Bulk payments
Enterprise Plan
Custom rate
Includes everything in the Plus Plan, plus:
Two register licenses (additional registers are $29 per month)
Central dashboard
Central products and customers list
Multilocation inventory
Consolidated business reporting
Detailed account manager
Customized onboarding
Cloud-Based Or Locally-Installed
Hike POS is entirely cloud-based and compatible with iPads, Macs, or PCs. This POS can function online and offline. Offline transactions are synced in the cloud and stored securely.
Specific Industry
With its mobility and ultra-modern layout, Hike can fit in with virtually any retail store. I could see it working ideally in a clothing or furniture store format with its solid and intuitive inventory system, but it's versatile enough to handle the food industry as well.
It would not be a good fit for a large-scale, multistore restaurant. For cafes, food trucks, or smaller, independent restaurants where employees interact with customers, being able to bring the Hike POS directly to the table for easy ordering and payments is a very nice option. (Other options for restaurant-focused POS systems include Lightspeed Restaurant POS and Square for Restaurants.)
Specific Size Of Business
Small to mid-sized businesses would probably be best suited for Hike. The website claims that the POS can handle up to 100 locations, but I think Hike would thrive in slightly more intimate locations. That said, while it is an affordable option for a single-register small business, it could certainly handle franchises, especially given how easily its data and reporting sync in the cloud.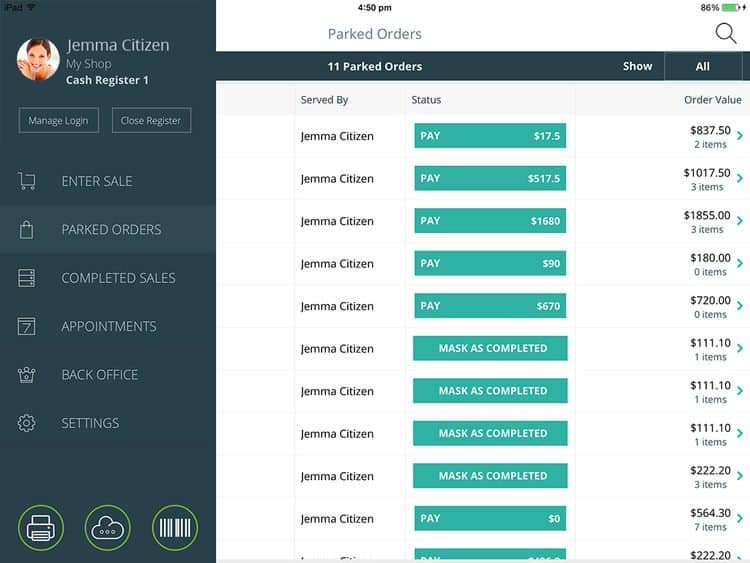 Hardware & Operating System Requirements
Hike POS can be used on any iPad (via the Hike app) or any Mac or PC (through a web browser). Hike offers some convenient hardware bundles through its website. These come with printers, cash drawers, iPad stands, scanners, etc., depending on what your business needs. You can also purchase individual hardware that integrates with Hike directly through the site.
Hike POS Ease Of Use
Setting up your store through Hike is a snap. In just minutes after submitting your email address and the type of business you are operating, you will get to the dashboard where you can start to add products or access your preloaded inventory. You can select your language and time zone here as well as the currency you're using. Drag and drop your logo, and you're good to go.
On the same screen, you can add your social media links, add multiple registers, and edit hours of operation. Click on 'Sale,' and you can easily search and select a product or scan the barcode. Then select 'Open Drawer' and the payment type on the intuitive screen. Here, you also have the option to put the item on a customer's account or select it as a layaway.
The back end is easy to pick up as well. The inventory has simple-to-view tabs for purchase orders, deliveries, and items that may be running low. There is also a convenient tab on the left where customers can be searched or added and then grouped for marketing campaigns.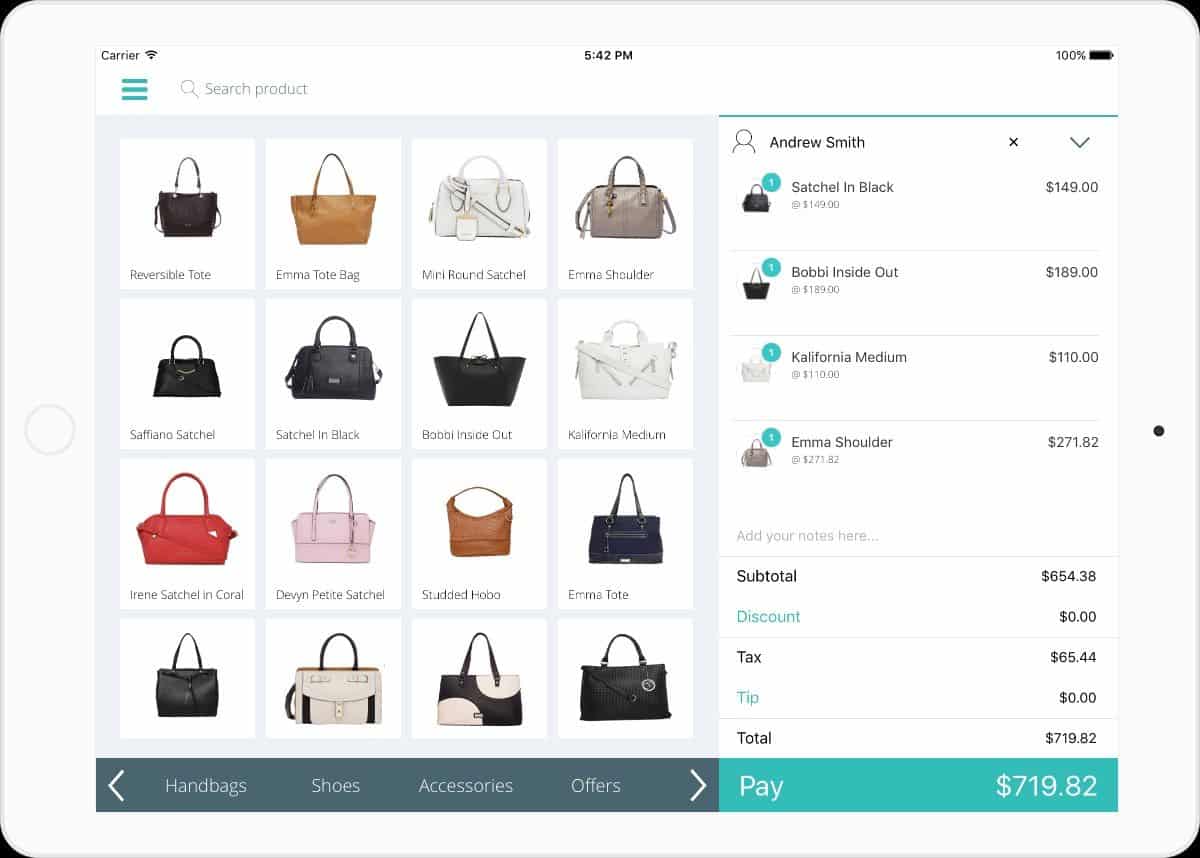 Hike POS Features
As a newer and continually evolving program, Hike offers all of the features you would expect in a strong POS. Here are some of the highlights:
Mobility: While it's not unique, the ability to move with your POS around your establishment is a nice option and helps employees interact with customers. Hike allows employees to easily display inventory and options on the floor of a business or, with a restaurant, allows for tableside ordering and payment.
Loyalty Rewards: Hike offers a custom loyalty setup. Customers can gain loyalty points by signing up for mailing lists or reaching preset spending goals. Hike's loyalty program is highly customizable, allowing certain products to have different point values for promotions. It takes just seconds to make adjustments to how many points can be earned on the dollar. Customers can easily see their loyalty points and rewards, and these points can be immediately redeemed either in-store or online. It is also easy to track customers and their preferences.
Employees: Employee management is relatively simplistic with Hike but easy to understand and operate. Hours are easily tracked and can be revised with the click of a button by a manager. It's also possible to access the schedules around the clock. You can click on an individual employee and instantly see how many hours they worked in a variety of ranges.
Customer Management: It's easy to track customers through a simple search system. If you click on a customer's name, their profile will appear. You can see how often they visit, what they routinely purchase, and how many loyalty points they have accrued. All customer records are stored in one system.
Marketing: Hike has its Mailchimp integration built into its system, making email and marketing campaigns efficient and effective. Customers can be grouped and targeted (without excessively trolling them with offers and promotions that don't apply). It's also easy to import and/or export a customer database.
Reporting: Hike's dashboard for reporting is a highlight of the product. The basic analytics for your store are all shown on one screen and update in real-time. Hike offers a wide variety of reports that can analyze customer trends, displaying sales ratios by age, gender, and so forth. Sales reports are customizable, and tracking top employees by week, month, or year can be done with a click. It's also easy to see which individual products or groups of products are top sellers for a given time.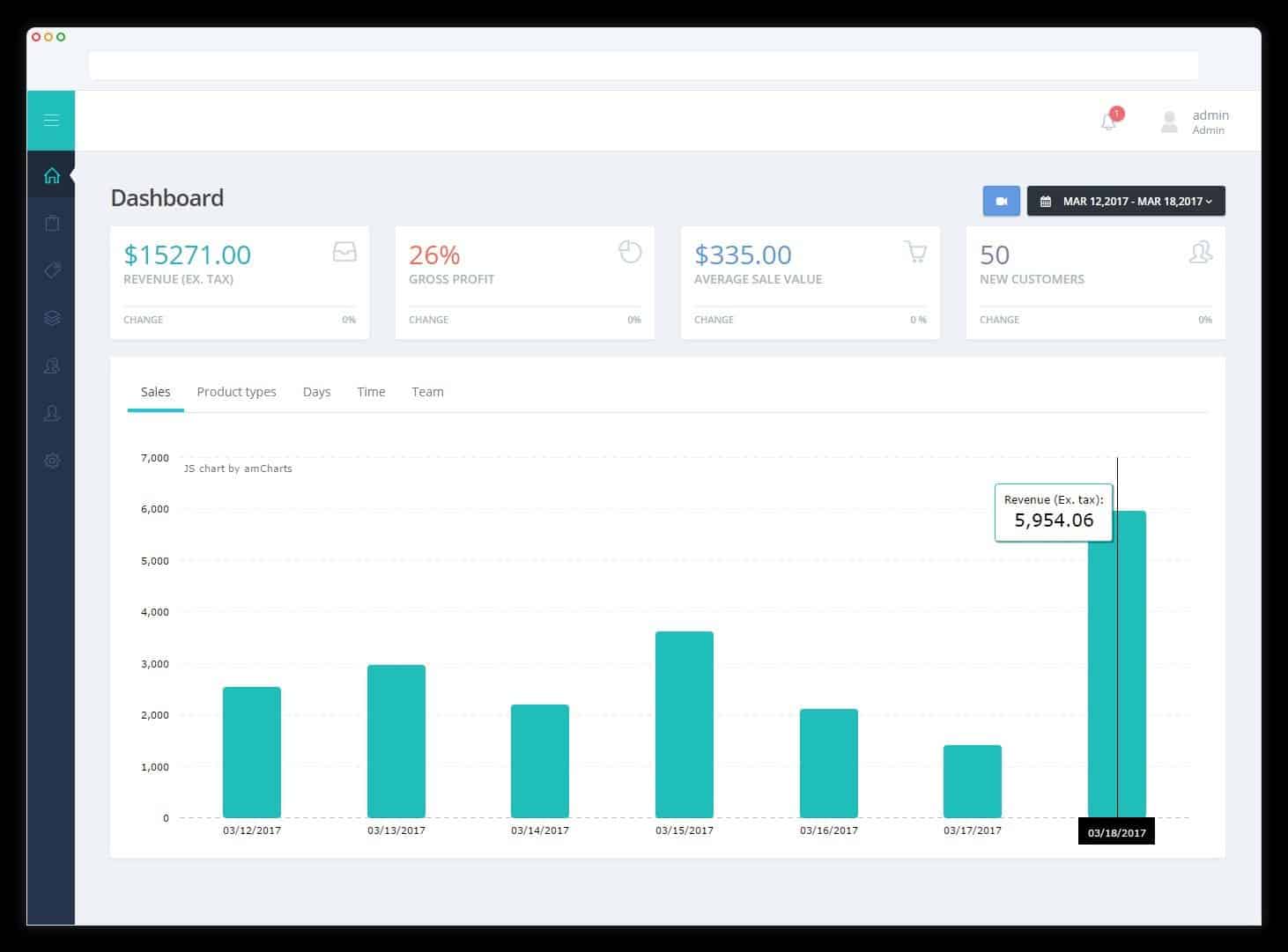 Inventory: Hike offers a fairly robust inventory management system. The software can handle an unlimited number of products that you can sort based on virtually any number of variants (size/color/cost, etc.). Hike also offers custom barcode creation for receipts. It's easy to make adjustments to product lines by simply sorting them and adding pricing changes or promotional information. It's also easy to track inventory over multiple locations. Tracking and stocking products are also convenient, as counts can be scheduled in advance. Hike allows for automatic re-ordering based on inventory levels and shows items that are selling quickly. There is also an option to set up automated reminders and updates. If you need to send items between stores, that information is automatically updated and reported.
Purchase Orders: This took a few minutes to get the hang of, but the POS system is pretty intuitive once you've used it once or twice. You can select suppliers to email and also print the orders to mail out copies if necessary. It's also easy to track orders online.
Offline Mode: You can continue to use Hike almost like normal during an internet outage. Transactions are automatically synced and stored securely in the cloud and can be processed once service is restored.
eCommerce: Hike offers an integrated eCommerce platform that makes it easy to go live with a few clicks. All of your inventory syncs automatically as well as your customer information, making it easy to transition from a small retail operation to a bustling online presence.
Multistore: When your business is ready to expand into multiple locations, Hike is scalable. You can access reports that break down transactions across stores, and there are advanced inventory options, helping you transfer and track products across locations.
Hike POS Integrations & Add-Ons
With as modern as Hike is, it offers most of the integrations you could come to expect from a strong POS, including:
There is no additional charge for these integrations.
Compatible Credit Card Processors
Hike POS is integrated with multiple processors, including Tyro, iZettle, and PayPal. It also offers a unique custom payment setting that allows clients to sync with nearly any existing card system they might have.
Hike POS Customer Service & Support
Customer Support Channels: Hike has a strong customer support team that's easily reached by phone, email, or 24/7 live chat. The LiveChat reps were responsive within a few minutes each time I pestered them with questions. The company also has a blog with some useful articles, although it doesn't appear to have been updated in over a year.
Social Media: Hike is active across all forms of social media, including Facebook, Twitter, Pinterest, and LinkedIn. The company appears to be most current on Facebook, offering a few videos and links to articles. There are multiple videos on YouTube (generally under three minutes) that plow through some of the POS's basic features with an extremely friendly narrator.
Free Trial: Hike offers a 14-day free trial, which is easy to set up. Under "What kind of business do you operate?" there is an option to select "I'm just playing around," which I appreciate. A sales rep will also personally call a client who has signed up for the free trial at the beginning and the end of the period to answer any questions and walk you through the setup.
Videos: The website also features video tutorials that can help you get up and running and assist with training for employees.
Hike POS Reviews, Complaints & Testimonials
Negative Hike Reviews & Complaints
With just a few years under its belt, there hasn't been a lot of time for negative reviews to rack up. Some of the less than glowing reviews seem to have more to do with some of the other companies that Hike integrates with, but there were a couple of issues that popped up in more than just one Hike POS review.
Clunky App: A few people reported that the layout, particularly in the back end, was a bit confusing and led to user mistakes. There were also reports of the app repeatedly losing connectivity.
Doesn't Function As Advertised: Multiple customers talked about Hike promising them it offered a particular feature, only to find out it didn't work as promised or didn't exist altogether, and, in these instances, customer service was slow to respond.
Reporting Issues: A handful of reviewers noted issues with glitches when trying to run reports in Hike, while others found that the reports were not robust enough for their needs.
Positive Hike Reviews & Testimonials
Along those same lines, while there aren't scores of reviews online, the ones I found were effusively positive, with clients appreciating:
Breadth of features
Inventory functions
Functionality
Customer service (a common comment was how willing Hike employees were to answer questions via the phone and chat, which is something that I would echo in my own experience)
Appointment booking
Reasonable pricing
Final Verdict Of Hike POS
The beauty of Hike is that the company is not only expanding rapidly but also evolving at a similar rate. Hike claims it is committed to staying on top of the latest trends in the industry and is routinely updating its product. The app is competitively priced, easy to set up, and checks all of the boxes you would expect from a top-line POS product.
Hike's customer service representatives are quick to respond, knowledgeable, and can make sure each customer is using the product efficiently. I found Hike's layout to be sleek and uncomplicated. While its inventory and reporting capacities are about as robust as those of most other POS systems I've seen, they are also very easy to navigate. With this in mind, Hike could emerge as a top contender in a very competitive market.
If Hike, or any other paid POS system, isn't right for your budget, check out our article on the best free POS options and give one of them a try!
---
We've done in-depth testing of each and confidently recommend them.
We've done in-depth testing of each and confidently recommend them.
To learn more about how we score our reviews, see our
Point Of Sale (POS) Software Rating Criteria
.