Leaders Merchant Services Review
Leaders Merchant Services offers a variety of other tools for merchants but leaves a lot to be desired in transparency, pricing, and overall ethical practices.
Expert Analyst & Reviewer

UPDATED
Advertiser Disclosure: Our unbiased reviews and content are supported in part by
affiliate partnerships
, and we adhere to strict
guidelines
to preserve editorial integrity.
Leaders Merchant Services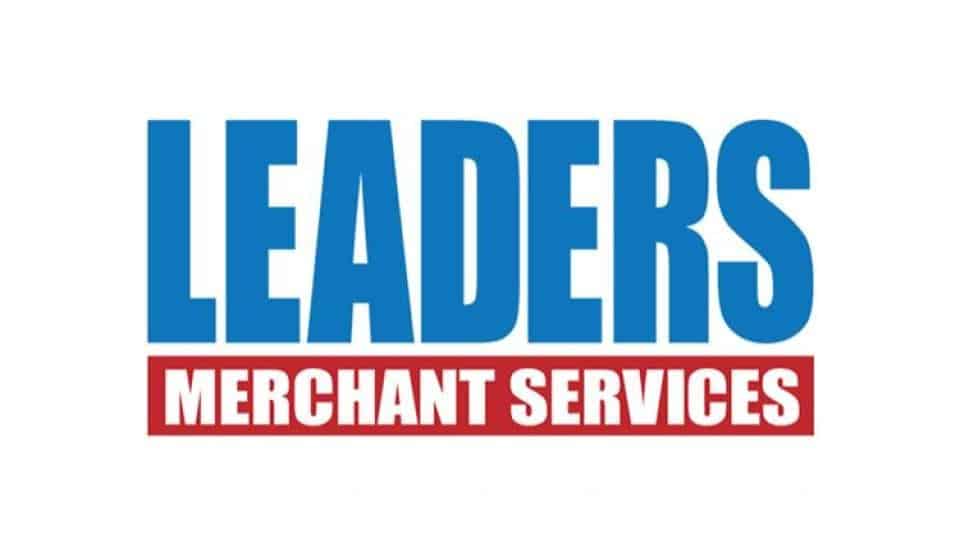 Pros
Cons
Operating under a permanent injunction due to civil litigation settlement
Long-term contract with an early termination fee
Untransparent tiered pricing
Extensive use of deceptive advertising and sales tactics
Offers overpriced leasing arrangements for hardware
Numerous complaints alleging poor customer support
Very high complaint volume relative to the company's size
Leaders Merchant Services Overview
Leaders Merchant Services is a merchant services provider and an ISO of Fiserv (formerly First Data) — one of the dozens of companies that resell Fiserv's credit card processing services and the very popular line of Clover terminals and point of sale (POS) systems. The company was acquired by iPayment in 2017 but continues to operate under its original name.
Unfortunately, Leaders Merchant Services stands out as one of the worst Fiserv resellers we've ever reviewed. Between the company's legal problems and the numerous issues that we'll discuss below, Leaders Merchant Services only scores 1 out of 5 stars — the lowest score allowed under our rating system.
If you're a small business owner looking for a reputable credit card processor, Leaders is one of the worst choices you could make. For new or very low-volume businesses, we recommend looking at Square, which offers month-to-month billing, affordable hardware, and predictable flat-rate pricing. If your needs are more sophisticated, and your processing volume is high enough that a full-service merchant account would better serve you, our article, The Best Credit Card Processing Companies For Small Business, profiles several excellent choices.
Leaders Credit Card Processing Products & Services
Since we don't recommend that you sign up with Leaders Merchant Services under any circumstances, we're going to keep this brief. As a Fiserv reseller, Leaders offers the full range of Clover products, including the popular Clover POS system. Numerous other third-party services are also available, but the company doesn't offer any proprietary products or services of its own. Here's an overview of what's available with Leaders' credit card processing services:
Merchant Accounts: Just like its parent company (iPayment), Leaders Merchant Services is an ISO of Fiserv, although it may offer merchant accounts from other back-end processors as well.
Clover POS Line: Fiserv owns Clover, and using this equipment means your processing contract will automatically be with Fiserv. We've extensively reviewed the Clover line and also covered the best Clover resellers. Remember that most Clover products require a monthly software subscription fee in addition to the price of the hardware. Also, Clover devices cannot be reprogrammed to work with another processor.
Countertop Credit Card Terminals: Leaders offers the Fiserv FD150 and the optional RP10 PIN Pad. While these are both reasonably good devices, they're apparently only available via a leasing arrangement. Regardless of which company you get your equipment from, we strongly encourage you to buy your terminals outright and avoid leasing under any circumstances. The one-time upfront cost will be much less than what you'll pay over the course of a noncancellable, four-year lease.
Mobile Payments Processing: The company doesn't currently advertise the availability of a mobile processing system that works with your smartphone or tablet. If you need to take payments on the go, the Clover Flex will be your only option.
Payment Gateway: Leaders Merchant Services is a reseller of the ubiquitous Authorize.Net payment gateway for online payment processing. This gateway also includes a virtual terminal for mail order and telephone order merchants or anyone who wants to use their existing computer as a credit card terminal.
Shopping Cart Integration: CartManager is the company's only featured online shopping cart provider, but others may be supported as well.
Check Processing: Leaders Merchant Services features the Magtek Mini-MIRC paper check reader. (Magtek itself no longer promotes this scanner, and the linked PDF is from 2003.)
InstantAccept QuickBooks Integration: This virtual terminal/makeshift POS system lets you process payments from a computer where QuickBooks isn't installed and then syncs everything on the back end. There are better solutions, including POS systems that do integrate with QuickBooks.
Leaders Merchant Services Fees & Rates
Like most traditional merchant account providers, Leaders Merchant Services doesn't disclose any pricing information on its website. Instead, it prefers to use a quote-based system that's supposedly tailored to your particular business. Unfortunately, it's an axiom in the processing industry that any company that promises you the lowest rates — without telling you what they will be — is going to end up being much more expensive than its competitors.
From what we've seen, Leaders mainly uses the overpriced tiered pricing method for setting rates. This method offers a low-priced qualified rate but also includes mid-qualified and unqualified rates that are much higher. Sales agents almost never mention this, but the majority of your transactions will fall under the mid-qualified or unqualified rates, resulting in much higher monthly processing costs than you were expecting. Surprise!
Like most other traditional providers, Leaders can also offer you a much more transparent — and affordable — interchange-plus pricing plan. However, you'll have to ask for it, and most merchants don't know enough about pricing plans to request a better option.
In addition to processing charges, you'll encounter a host of merchant account fees with Leaders Merchant Services. While none of these are advertised on its website, they should be spelled out in your merchant services agreement. Here's an overview of what you can expect with Leaders Merchant Services fees:
Account Setup Fee: One-time $25 charge (can be waived if you negotiate)
Monthly Account Fee: Variable but usually at least $10/month
Annual Fee: Variable but typically around $99/year
Monthly Minimum: Typically $25/month
PCI Compliance Fee: Typically $129/year
PCI Non-Compliance Fee: Usually $40/month for every month that your account is out of compliance
Chargeback Fee: $35 per incident
Gateway Fee: Usually $25/month; note that most other providers offer Authorize.Net with no setup fee or monthly gateway fee
Note that merchants have reported many other fees with Leaders. While some are industry-standard fees, the company clearly appears to charge as many fees as possible to make up for the small amount of money it earns from processing transactions for low-volume businesses.
Contract Length & Early Termination Fee
The default contract length with Leaders Merchant Services is three years. Although the dollar amounts have been removed from the most recently posted merchant program guide, references to the contract length and the existence of an early termination fee are still there. As far as we know, the standard ETF is still $350 if you cancel before the first year is up and $250 if you cancel within the second or third year. By removing the dollar amounts from the website, however, it's only opened it up for independent sales agents to tack on more.
While you might be able to negotiate a lower early termination fee or even eliminate it altogether, there's no reason to accept this. The trend in recent years within the processing industry has been to stop using long-term contracts. Almost all reputable providers today will offer you true month-to-month billing without you having to ask for it. We've also seen many complaints from merchants where Leaders refused to waive the ETF even when there was a credible allegation that the sales agent who set up the account either failed to mention it or outright lied about it being part of the contract.
Sales & Advertising Transparency
With Leaders currently operating under a permanent injunction due primarily to its long history of deceptive and downright fraudulent sales practices, there's not much more for us to say here. The company continues to use a combination of in-house sales staff and a network of independent sales agents, but both of these groups have an equally poor reputation.
Since our last review update, the company has dropped its misleading "guaranteed savings" gimmick that promised to reward you with a $200 gift card if Leaders couldn't save you money compared to your current processor. These kinds of gimmicks are always rigged in the provider's favor, virtually assuring that it will never have to pay the guarantee. This particular gimmick was worded so that Leaders only had to project that it would save you money, not actually do it. We're glad that this offer has been dropped.
In previous review updates, we've found compelling evidence of Leaders soliciting false testimonials and partnering with shady review websites to bolster the company's shaky public reputation. This activity appears to have stopped since Leaders accepted a permanent injunction to avoid further liability. However, many fake reviews and questionable rankings are still floating around on the internet, including a few that can be found in our Comments section below.
Customer Service & Technical Support
While Leaders Merchant Services advertises 24/7/365 phone-based support, many customer complaints have cited very poor quality in this area. Also, be advised that the in-house support team is probably not available around the clock (I've seen 6:30 AM-6:00 PM PT Monday-Saturday referenced elsewhere for that). You'll likely get passed along to third-party support after hours. If you're using the Clover suite, expect to be directed to Clover for any technical support.
Aside from a handful of Resource PDFs and a limited FAQ, Leaders Merchant Services' web-based self-service support tools are virtually non-existent. Some additional resources may be offered through the iAccess merchant portal, the iPayment system used by many of its subsidiaries.
Leaders Merchant Services Reviews, Complaints, & Common Problems
Negative Leaders Merchant Services Reviews & Complaints
Despite being in business for over 20 years, Leaders Merchant Services has only been accredited by the BBB since September 2021 (two months after the settlement of the legal action against it). The company currently has an A- rating. As of this writing, 194 complaints have been filed against Leaders in the past three years, with 22 of those complaints coming in within the past twelve months. While this actually represents a modest decrease in complaint volume since our last review update in December of 2019, it's still an awfully high total for a company of this size. The BBB profile also includes 41 customer reviews, with an average score of just 1.29 out of 5 stars.
Information about the recent legal action against Leaders is prominently displayed at the top of the company's BBB profile, giving consumers a clear warning that the company has a very troubled past. In fact, the Ventura County District Attorney's Office cited the BBB complaints against Leaders in its action against the company and apparently intended to use them as evidence against Leaders if the case had gone to trial.
Here are some common complaints found in Leaders Merchant Services reviews:
Undisclosed Early Termination Fee: This issue appears to be the most common complaint against Leaders. Sales agents routinely failed to mention this important contract term during the account setup process. In some instances, agents have been accused of falsely stating that there was no ETF when, in fact, it was included in the merchant's contract. In the past, Leaders had steadfastly refused to refund ETFs to customers, blaming them for not reading their contracts. However, since the company is now under a permanent injunction, it's become much more willing to offer a full refund to anyone who requests one.
Other Hidden Fees & Terms: There were also a huge number of complaints involving "hidden" fees. Many agents will be glad to leave PCI compliance fees undisclosed and unexplained, as well as non-compliance fees, annual fees, and any other fee you might encounter. Many merchants state they were given an application to sign electronically but never saw documentation of the full gamut of fees and legal terms until later.
Difficulty Canceling Service: This wasn't mentioned as often as it is with some other providers, but it did come up now and then while I sifted through complaints. Still, it's a huge disappointment to see merchants being charged an early termination fee and having trouble closing the account.
Climbing Rates: Even if Leaders Merchant Services seems like it's giving you very low rates in your tiered pricing plan, that's not a guarantee that they will stay low. Some merchants complain that their rates skyrocketed in the first year of service. Unfortunately, using "teaser" rates to get merchants to commit to a long-term contract and then raising them after the first six months or so is a common problem in the merchant services industry. Your best defense against this practice is to insist on a month-to-month contract with no early termination penalty, leaving you free to switch to a different provider if your rates go up.
Positive Leaders Merchant Services Reviews & Testimonials
Leaders features seven customer testimonials on its website, although only three of them identify the business providing the testimonial. Company-provided testimonials are always a little suspicious, but those published here don't have any of the usual hallmarks of a false review.
The same cannot be said about Leaders' marketing efforts throughout the rest of the internet. We've received several fraudulent positive Leaders credit card processing reviews on our site, all from a single IP address in India. While it's common for companies to hire outside firms to do "reputation management," it's also clearly unethical when positive feedback is false. We've also found several instances of Leaders directly partnering with so-called "review" sites that clearly appear to be paid advertising thinly disguised as independent reviews.
While the company appears to have ceased these efforts to comply with the terms of the injunction, much of this misleading content is still on the internet. In doing your own independent research on the company, be particularly suspicious of reviews published between 2017 (when iPayment acquired Leaders) and 2020.
Leaders Merchant Services Review: Final Verdict
There are plenty of merchant services providers in the industry that engage in the kind of deceptive sales practices that got Leaders Merchant Services into legal trouble. However, we've yet to see one that was so egregious in its efforts to increase its profits at the expense of its customers. Between the expensive tiered pricing plans, the overpriced equipment leases, the draconian long-term contracts, the unethical (and illegal) marketing efforts, the lack of proper customer support, and the concerted efforts to disguise the company's flaws by flooding the internet with fake reviews, Leaders has engaged in every dishonest practice that the credit card processing industry is notorious for. The company lacks any redeeming features and scores a very disappointing 1 out of 5 stars overall.
While we obviously cannot recommend that you do business with any company that's operating under a permanent injunction, there is still the possibility that Leaders will be able to improve the quality of its services in the future. Unfortunately, the only evidence we found that Leaders is trying to turn things around is that it has ceased to publish any new false positive reviews since the injunction took effect.
If you're a current or former client of Leaders Merchant Services, we strongly encourage you to contact the Ventura County District Attorney's Office, as you may be entitled to restitution even if you weren't part of the original legal action. If you're a new business looking to establish a merchant account, or if you're just looking for a better alternative to your current processor, check out our roundup of the best small business credit card processors for a choice of companies that will treat you well and offer you a fair deal on payment processing. Good luck!
---
We've done in-depth research on each and confidently recommend them.
We've done in-depth research on each and confidently recommend them.
To learn more about how we score our reviews, see our
Credit Card Processor Rating Criteria
.