Nuvei Review (Formerly Pivotal Payments)
Expert Analyst & Reviewer

UPDATED
Advertiser Disclosure: Our unbiased reviews and content are supported in part by
affiliate partnerships
, and we adhere to strict
guidelines
to preserve editorial integrity.
Pivotal Payments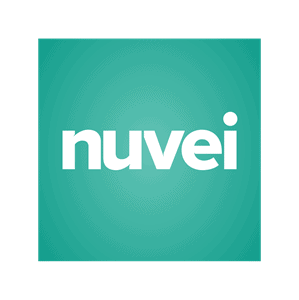 Pros
Multi-currency support
Next-day funding available
Cons
An early termination fee of up to $495
Extensive use of independent sales agents
Expensive processing equipment leases
Limited support materials
A monthly fee to access advanced reporting
Pivotal Payments Overview
Nuvei is a merchant services provider with a corporate headquarters in Plano, Texas and a Canadian office in Montreal, Quebec. Originally founded in 2003 as Pivotal Payments, the company rebranded itself as Nuvei in October 2018.
Through a series of mergers and acquisitions, the company has grown into a fairly large organization, with over 800 employees and a client base of over 50,000 merchants. Nuvei Technologies processes over $34 billion in transactions annually.
Of course, bigger isn't always better, especially in the processing industry. Pivotal Payments suffered from a poor reputation among merchants, with many complaints — found in Pivotal Payments reviews and in feedback from customers — alleging high prices, unethical sales practices, and poor customer support. There's plenty of reason to believe that the change to the Nuvei brand name was at least partially motivated by the desire to disassociate Nuvei/Pivotal Payments from all that negative feedback from customers.
Unfortunately, we haven't seen any evidence that Nuvei has changed any of the shady business practices that made the Pivotal Payments brand name so toxic.
The company continues to rely on a large force of independent sales agents to sell accounts — a practice that almost always results in complaints from merchants. Nuvei also continues to sign merchants up for a long-term contract that includes an automatic renewal clause and a costly early termination fee (ETF) if you close your account before the end of your current term. There are also a lot of complaints about "hidden" (or at least undisclosed) fees — a problem that stems from the use of independent agents who often deliberately fail to disclose information about fees and contract terms to convince merchants to sign up as quickly as possible.
Read on to get the full story about Nuvei, formerly Pivotal Payments. And if you've had personal experiences with the company — good or bad — leave us a comment and tell us all about it.
Nuvei Payments Products & Services
Nuvei has a diverse array of product offerings that cover all of the basics a merchant could need. As always, I encourage you to sit down and assess your requirements carefully and be certain that the company truly has everything you want and need to grow and thrive.
Merchant Accounts: While Nuvei is a large company, it's not a direct processor. The company uses Global Payments to process its transactions. Customer service for most issues, however, is provided directly through Nuvei.
Credit Card Terminals: The company offers a full line of traditional countertop terminals from Ingenico, Verifone, and FlexPoint. All advertised models support both EMV and NFC-based payment methods, so you don't have to worry about your terminal becoming obsolete anytime soon. Both wired and wireless models are available, although we only recommend wireless terminals if you really need them due to the additional expense and the need for a monthly wireless data plan. While Nuvei provides a lot of information about the features and capabilities of each model, it doesn't disclose any pricing information. In all likelihood, you'll have the option of either leasing your equipment or buying it outright. Leasing is a terrible option and will cost you far more in the long run than buying your equipment outright. Don't let a sales agent convince you that it's a better deal — it definitely is not.
eCommerce Support: Nuvei offers a proprietary payment gateway that includes all of the standard features you'd expect, including a customer information database, support for recurring billing, shopping cart integration, and fraud prevention features. The API is customizable, with SDKs available to help you integrate the gateway into your website in a way that works best for your business. As an international provider, there's also support for multi-currency pricing and dynamic currency conversion. The company also offers a virtual terminal that's ideal for mail order or telephone order businesses.
Mobile Payments: In addition to the wireless terminals discussed above, Nuvei offers mobile card readers that work in conjunction with your smartphone or tablet to allow you to accept payments just about anywhere. You can choose between the Nomad WP2 and the Walker C2X models, both of which connect via Bluetooth and support EMV and NFC-based payments. You'll also need the free GlobalOnePay Mobile app, which is available for both iOS and Android devices.
eCheck/ACH Processing: Although this payment method is declining in popularity, it's still a good option for customers who either don't have a credit card or choose not to use one. Nuvei's eCheck service integrates with its payment gateway, making this service a good option for eCommerce businesses.
Online Reporting: Real-time account reporting via a cloud-based solution is a standard offering of almost all providers these days. Nuvei's Merchant Dashboard provides all the features you'd expect, including access to your merchant account statements.
Business Coaching: While this might sound like a dubious "consulting" scam, it's really a data-driven application that integrates with the Nuvei Merchant Dashboard and generates actionable business insights based on your sales data and engagement with social media platforms. While it probably won't turn your small business into the next Amazon, it will give you relevant information that can help you make informed business decisions.
Merchant Cash Advance: Like most merchant service providers these days, Nuvei would also like to make money by loaning to businesses that need a quick cash infusion to launch or expand their operations. Amounts up to $500,000 are available and can be repaid through either a fixed payment plan or as a percentage of your processing volume. Be aware that merchant cash advances are usually significantly more expensive than other funding methods (such as small business loans) in the long run. Check out our post What Is A Merchant Cash Advance for more information before you sign up for this kind of funding program.
While Nuvei's lineup of products and services is quite impressive, we're disappointed that there are no disclosures on pricing, even for standard items such as mobile credit card readers. You should also be aware that many of the nicer features described above are not free. Even basic services such as online reporting will probably require you to pony up an additional fee.
Nuvei Technologies Fees & Rates
Sadly, there's not much to discuss here. Like many merchant account providers, Nuvei doesn't disclose any pricing information whatsoever on its website. There are both good (or at least understandable) and bad reasons for this practice. On the one hand, processing rate plans are extremely variable and need to be customized to your business. Your rates will depend on many factors, including your monthly processing volume, your industry, how long you've been in business, etc. On the other hand, companies often leave pricing information off their websites for the simple reason that doing so might discourage you from contacting them at all once you see how much higher their fees are than those of their competitors.
In the case of Nuvei, both of these reasons apply. On the one hand, its pricing structure is too complex to display on its website. You'll need to hit the "Get Quote" button (prominently displayed on every page of its site) and submit some basic information about your business to get a valid quote. Not including fixed pricing information on its site also gives you the option to negotiate for a better deal than what the company initially offers you. Although small business owners often don't have the leverage to negotiate a significantly better deal, we encourage you to try anyway. Much like buying a car, it's never a good idea to blindly accept the first price that you're offered.
At the same time, we believe that the company does have something to hide when it comes to its undisclosed account fees. Feedback from merchants indicates that Nuvei's fees are often above the industry average. The company also has the distressing habit of charging extra for a lot of features that most providers include as a standard part of your account, including online reporting. If you want to avoid getting suckered into paying hidden fees, you'll have to read through your proposed contract very carefully before you sign up.
While Nuvei doesn't mention processing rate plans at all on its website, it appears to offer a combination of tiered and interchange-plus plans. Unfortunately, you'll probably be offered the more expensive tiered rate plan initially, unless you're a really high-volume business with an extensive processing history. If this happens, negotiate for an interchange-plus plan, and be prepared to walk away if Nuvei doesn't offer it to you.
For more information on processing rates, read our complete guide to payment processing rates and fees.
Sales & Advertising Transparency
Nuvei's biggest problem is its continued reliance on independent sales agents. There's a sizable in-house sales team, too, and the company insists that it screens and scrutinizes its ISOs (independent sales organizations) carefully and ends partnerships if they lead to merchants being taken advantage of. While we don't doubt Nuvei's sincerity in trying to fix this problem, the fact remains that a disproportionate number of the public complaints against the company come from merchants who claim they've been lied to by an unscrupulous sales agent.
Unfortunately, there isn't much that the company can do to prevent shady sales agents from promising the world to merchants and then disappearing into the wind with their commission. All you can do is stop them from doing it again. And yes, like other brands that use third-party salespeople, Nuvei does promise lucrative rewards for salespeople and organizations that close the deal, so there's undoubtedly a commission involved.
Going directly to Nuvei's website and reaching out to the company that way dramatically increases your chances of getting an in-house sales representative who will treat you fairly and remain your point of contact throughout the process. In-house representatives receive more training and are much more closely supervised than independent agents, and it makes a huge difference in their performance.
That said, the company still doesn't offer much concrete information on its new website. There's content, for sure, but it's very general in nature and not tailored to explain what features Nuvei offers. While that strategy avoids deceptive sales gimmicks, it's hard to call it transparent, either. There's not even a search bar to help you find what you're looking for. I don't think the information on the site is helpful, but it's also not out of line with other companies. In the end, it's little better than a glossy marketing brochure.
The third point of concern relates to previous allegations about failures to make disclosures. Having looked at the merchant agreement, I can say that all of the problem areas were fairly disclosed. Make sure you look over the application as well as the contract before you sign anything. Ask questions about what you don't understand, and get any promises of waived fees in writing. We can't stress enough how critical reading your contract is — it's easy to neglect to mention something important in a conversation when a sales representative is trying to get you to sign up.
Contract Length & Early Termination Fee
Nuvei's standard contract includes a three-year initial term, plus an automatic renewal clause that extends the contract for one-year periods after that. In Canada, contract extensions are only for six months at a time due to legal restrictions in that country. Like most contracts of this nature, there's also an early termination fee (ETF) that applies if you close your account at any time other than the end of the current term. Nuvei's ETF is a flat $395 if you process less than $25,000 per month or $495 if you process $25,000 or more per month.
It could be worse. Under the old Pivotal Payments brand, the company used to impose a liquidated damages clause on some merchants. Depending on your processing volume and how many months were remaining on your contract term, this could have cost you several thousand dollars.
If Nuvei isn't working out for you and you want to switch processors without paying a hefty early termination fee, you'll want to follow the instructions in your contract to the letter. This includes providing at least 60 days' notice in writing, among other requirements. Fortunately, it appears that Nuvei is finally beginning to follow the current trend in the processing industry and allowing merchants to sign up for a month-to-month contract with no early termination fee at all. It's not clear whether this is a different contract with a month-to-month clause included or simply a waiver of the ETF provision from the existing standard three-year contract. In either case, be sure to get it in writing, and review your entire contract before you sign it.
Customer Service & Technical Support
Nuvei offers telephone-based customer support in the US and Canada between 8 AM and 7 PM (EST) from Monday through Friday. Technical support is available 24/7. You can also contact the company via email at any time. If you're outside of North America, check with Nuvei's nearest office for local support hours.
Unfortunately, these are the only support options Nuvei offers, which is more than a little disappointing for a company of this size. There's no live chat, and you won't find a knowledgebase for self-help on the company's website, either.
One unique feature that Nuvei offers is a web page where you can submit a message to the Office of the CEO if you haven't been able to resolve your problem through normal channels. Given the size of the company, we suspect that this is more of a publicity stunt than a genuine means of resolving an issue. However, if you've actually gotten help from the CEO of Nuvei directly, by all means, be sure to tell us about it in the Comments section below!
Nuvei's presence on social media includes accounts on LinkedIn, Facebook, Twitter, and Instagram. Content is updated frequently, and the company's Facebook page allows users to leave reviews — something many less-than-stellar providers avoid like the plague. Nuvei also has a very impressive YouTube channel that includes educational videos, tutorials, and customer testimonials. Content is organized into playlists for subjects, such as PCI Compliance and Chargeback Management.
Nuvei Reviews, Complaints, & Testimonials
As we've discussed above, we believe that the company's switch from Pivotal Payments to Nuvei was motivated, at least in part, by a desire to escape the negative reputation that had built up around the former brand name. Unfortunately for Nuvei, the internet has a long memory, and there are still plenty of complaints against Pivotal that are easy to find with a quick search. Because the Nuvei brand name has only been in use for a little over a year at this point, we're including user reviews for both brand names in assessing the company's rating in this area.
Nuvei Negative Reviews & Complaints
The company still has separate profiles under both the Pivotal Payments and Nuvei brand names on the BBB's website. However, complaints and customer reviews are essentially consolidated into the Nuvei profile. As of this writing, Nuvei has an A+ rating from the BBB and has been accredited since 2015. In the last three years, 38 complaints have been filed against the company, with 10 of those complaints having been filed within the previous year. At the time of our last review update, the company had a total of 41 complaints.
Of the complaints we've seen, the following issues are most common:
Misleading & Unethical Sales Practices: We've discussed this issue in detail above, but it bears repeating that merchants don't like it when you lie to them about the terms of their contract, and you only find out the truth after you're stuck in a three-year agreement. Don't let this happen to you! Insist on being allowed to read your contract thoroughly before you sign up, and never rely on the verbal assurances of a sales agent — independent or otherwise.
"Hidden" Fees: Your sales agent is highly unlikely to take the time to patiently explain every single fee you might be responsible for when you start using your account. However, they should at least explain such things as PCI compliance fees, PCI non-compliance fees, and any fees for optional services that you want to add to your account. Also, these fees should be thoroughly spelled out in your contract, so don't just skim through this document. Read the whole thing — and take notes.
Undisclosed Early Termination Fees: Again, ETFs are clearly disclosed in your contract. However, they're understandably very unpopular with merchants, and few sales agents will reveal them unless you specifically ask. Also, beware of agents who promise you a month-to-month contract, only to neglect to provide a signed waiver that cancels your ETF.
Hardware Difficulties: We've seen an unusual number of complaints about equipment incompatibility or hardware not working at all. This can be understandably frustrating, especially when you're being charged account fees month after month for something that you can't even use. Don't hesitate to elevate this issue to the BBB if this happens to you and the company fails to fix the problem immediately.
Nuvei also has 13 customer reviews on its BBB profile, eight of which are 5-star and five of which are 1-star. While we can't say for sure that the 5-star reviews are fake, we did notice that most of them are only a sentence or two in length and not very specific as to the features of the company that stood out to the reviewers. The 1-star reviews, in contrast, go into great detail, explaining the problems that the reviewer had with the company. We're always at least a little suspicious of positive reviews of a company on the BBB website, as the whole purpose of the BBB is supposed to be to serve as a clearinghouse for criticism and complaints about companies.
Nuvei Positive Reviews & Testimonials
Unlike most merchant services providers, Nuvei doesn't feature any testimonials from its merchants on its website. The company does, however, include a series of "Meet Our Merchants" videos on its YouTube channel. These videos are short, but the quality is pretty good. They feature real merchants actually working in their businesses, in contrast to the heavily scripted, tightly-controlled videos that providers often use to generate a positive buzz about their services.
Nuvei had been allowing customers to leave reviews on its Facebook page. At last count, Nuvei had an average rating of 3 out of 5 stars, based on reviews from 101 people, with opinions about Nuvei being very polarized. However, upon checking Nuvei's Facebook page just now, I found that the company reviews are now gone. Make of that what you will.
Over on Trustpilot, the company has a 3.3-star (out of 5) rating based on 197 reviews. However, far too many of the positive reviews come from either company employees or partners — not merchants. These reviewers usually identify themselves and their relationship with Nuvei, so there's really nothing underhanded about what they're doing. However, we'd like to see more feedback from merchants who are using the company's services. If you've had a positive experience with Nuvei, please let us know what you liked about the company in the Comments section below.
Final Verdict
When a company rebrands itself, it's a chance to shake up the old ways of doing business and introduce a new approach that offers more value to its customers. Unfortunately, Nuvei seems to have missed this opportunity entirely with the switch from the Pivotal Payments brand name. Despite the name, there's nothing "new" about Nuvei.
At a time when the merchant services industry is changing rapidly in response to pressure from merchants, Nuvei seems content to continue following the same old, shady practices that have given the industry such a bad name. Long-term contracts are on the way out, but Nuvei will still lock you into a three-year, automatically renewing contract if you don't speak up and ask for a better deal. Early termination fees are likewise disappearing as aggressive new providers offer contracts without them. Nuvei, however, continues to include them — unless you insist on a waiver.
Another concern we have with Nuvei is its continued use of independent sales agents. This practice has led to hundreds of complaints across the processing industry, and today many providers are switching to a full-time, salaried sales staff to improve the quality of the sales experience and retain merchants for a much longer period. While Nuvei is starting to move in the right direction, we'd like to see the company go all the way on this issue. As it stands today, you won't be 100% certain whether the sales agent you contact is a full-time employee or an independent agent who wants to pressure you into signing up as quickly as possible — often without fully disclosing the costs that you'll be liable for once you open an account.
As we discussed at the beginning, we're also very disappointed with the company's apparent focus on acquiring more partnerships and growing its business. While every business wants to grow and make more money, we would like to see Nuvei's marketing efforts pay more attention to the needs of the merchants who ultimately make that growth possible.
For now, Nuvei receives an overall score of 3 out of 5 stars. This is a very average rating because Nuvei is — unfortunately — a very average merchant services provider. While it's certainly not the worst company we've seen, it doesn't offer anything special or unique that would help it stand out from the rest of its competitors. If you own a medium-sized or larger business and are comfortable negotiating the terms of your contract, Nuvei might be a decent fit. If you can get month-to-month billing with no early termination fee and an interchange-plus pricing plan, the company could work out very well for you. Small business owners, on the other hand, should probably look elsewhere. For some of our top recommendations, check out our Merchant Account Comparison Chart. If you're in Canada, check out our list of the best Canadian merchant account providers for some more competitive options.
---
We've done in-depth research on each and confidently recommend them.
We've done in-depth research on each and confidently recommend them.
To learn more about how we score our reviews, see our
Credit Card Processor Rating Criteria
.