The Best Shopping Carts For Artists
Founder

UPDATED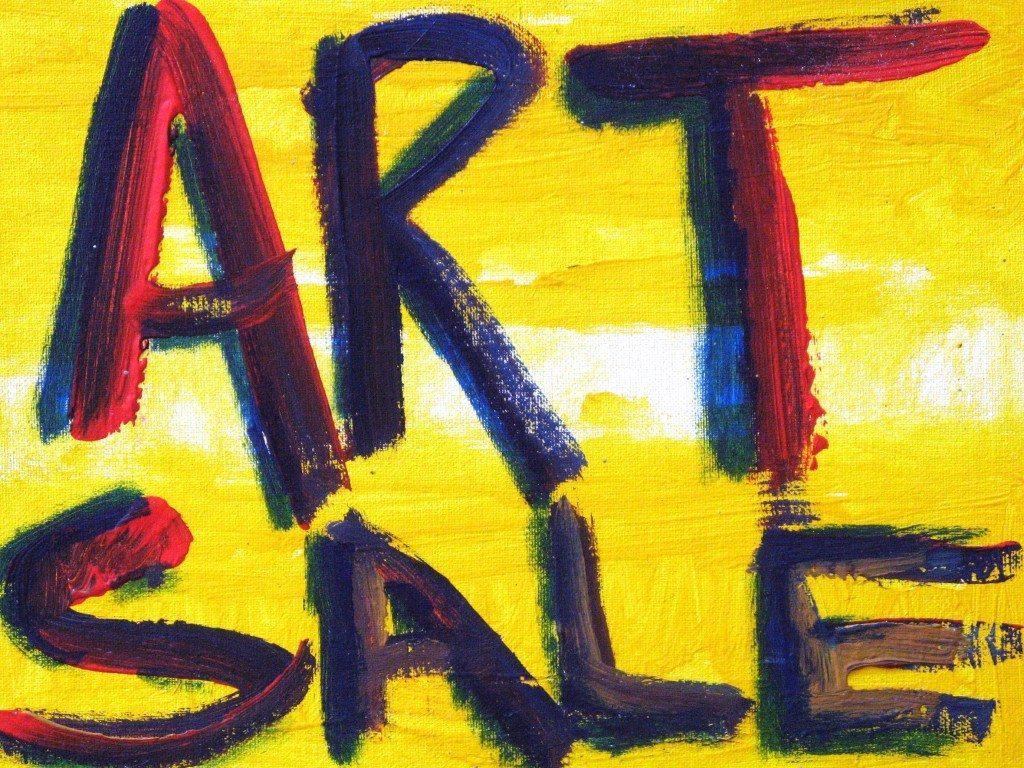 Whether you've quit your day job in order to operate a jewelry or specialty food business online or are looking to earn extra income by selling vintage clothes or merch for your band, there are several ways for your creative company to start selling online. Maybe you've been filling orders on Etsy for a little while or have tried apps like Sell Simple to list items on social media sites and are ready to branch out and operate your own independent ecommerce site. In order to save time and money, you'll want to find the right shopping cart software that best fits your budget and style the first time around.
What To Look For
In addition to signing up for free trials, it's a good idea to read customer reviews and search for complaints before picking a shopping cart for your business. While you're taking carts for a test drive, check for the following:
Up-to-Date Templates – Most shopping carts offer free skins, and some have fresher and more current themes than others. (Read more about carts with the best templates here.) Choosing a cart with underwhelming themes that requires you to do some serious customization isn't necessarily a deal breaker. But if you're not up on HTML or don't have the budget to hire a designer to beautify your store, pick a cart with templates you like from the get-go.
Rich Feature Sets – Be sure to not just read about a cart's feature menu, but also test out feature functionality in the admin during your free trial. For example, most every cart touts its stellar SEO, but there's a big difference between one software that simply lets you add a sitemap to your shop and another that allows you to add meta tags for products, customize URLs for pages and categories, and more.
Reasonable Monthly Cost – While you don't want to spend more than you have to, it's important to select a monthly plan that includes enough storage and bandwidth for you to load as many product images as you want without slowing down your site's load time. On average, a small business should be able to find a shopping cart with solid functionality, security, and support for between $15 and $100 per month.
Accessible Customer Service – If you have a problem and need to troubleshoot on the weekend or after hours, you'll want to be able to talk to a rep via live chat or on the phone 24/7. Try reaching out to customer service during off hours and note how long you waited for a response.
International Sales – If you're planning to sell those letterpress cards or CDs to customers overseas, make sure your cart has the ability to translate currency and complete real-time shipping calculations to international addresses.
What To Avoid
There are several shopping cart red flags you'll want to watch out for:
Licensed Carts – Unless you're a programmer or designer with a lot of HTML knowledge, you'll probably want to choose a web-based shopping cart instead of a licensed, self-hosted option. Web-hosted carts include customer service, customizable themes, features, updates, security, and more. Licensed carts, on the other hand, require that you purchase a single licensed version of the software for a one-time fee and install it on your own server. You'll also be in charge of security and updates for your store. Every Merchant Maverick shopping cart review includes information about whether a cart is self-hosted or licensed, so browse our site to learn more.
Hidden Charges – Since you deserve to keep the profit from your work, make sure your cart doesn't stick you with transaction fees. Also, check into how much you're charged per GB if you exceed monthly bandwidth or storage limits.
Weak Social Media Integrations – Some carts charge extra for blog and social media integrations. Since marketing via Twitter, Facebook, and Pinterest are an important part of building your business, look for carts that offer you the option to sell products directly on social media pages as a part of your feature set.
A Few Carts to Consider
When you start your shopping cart search, consider the following options:
Big Cartel


A web-based shop that's specifically designed for crafters and musicians, Big Cartel offers a really easy admin that's used by more than 250,000 creative businesses. You won't be flooded with features compared to some other carts, but you will find most of what's needed to run a great shop, including an intuitive backend, access to HTML and CSS customization, the ability to sell on Facebook, and more. Orders are all shipped through PayPal and there's a limited number of free, basic themes, so be willing to customize your store a bit before you launch. To learn more about Big Cartel, check out our full review here
IndieMade

IndieMade offers artists and crafters their own website, including a blog, image gallery, shopping cart, and more. You can use as many of those extras as you wish, but if you just want to run a store you can disable other components from your navigation. It's fully web-based, and users can import products from Etsy directly into IndieMade, which is a really smart, unique feature. You can also access a rich text editor to change themes, and if you already have a blog it can probably be imported. IndieMade is a good option for small sellers looking for a step up from Etsy, and the reasonable prices and 30-day trial make it worth looking into (review coming soon).
Pinnacle Cart


Pinnacle Cart is a Phoenix-based shopping cart that's mindful of the importance of marketing for small businesses. While it's not specifically built for creative companies, it's a good choice for sellers looking for complete layout control and the capacity to view text in one, two, or three columns and navigate vertically or horizontally. You can also integrate multimedia, including YouTube videos, list product details per item or for all items in a category, and customize reporting. Templates are current and can be tweaked to suit your needs. Read Merchant Maverick's complete review to learn more.
Wrapping It Up
While there are great shopping carts out there that are tailored to support creative businesses, just because a cart is marketed to artists doesn't mean it's automatically the right fit for you. In fact, you might be happier using a reasonably priced cart that contains features that best suit your venture that's also used by pet supply companies and software suppliers. If you're feeling overwhelmed with your options and want guidance through the process of selecting the right ecommerce shopping cart software for your small business, check out our consulting services.