Payroc Review (Formerly Integrity Payment Systems)
Expert Analyst & Reviewer

UPDATED
Advertiser Disclosure: Our unbiased reviews and content are supported in part by
affiliate partnerships
, and we adhere to strict
guidelines
to preserve editorial integrity.
Integrity Payment Systems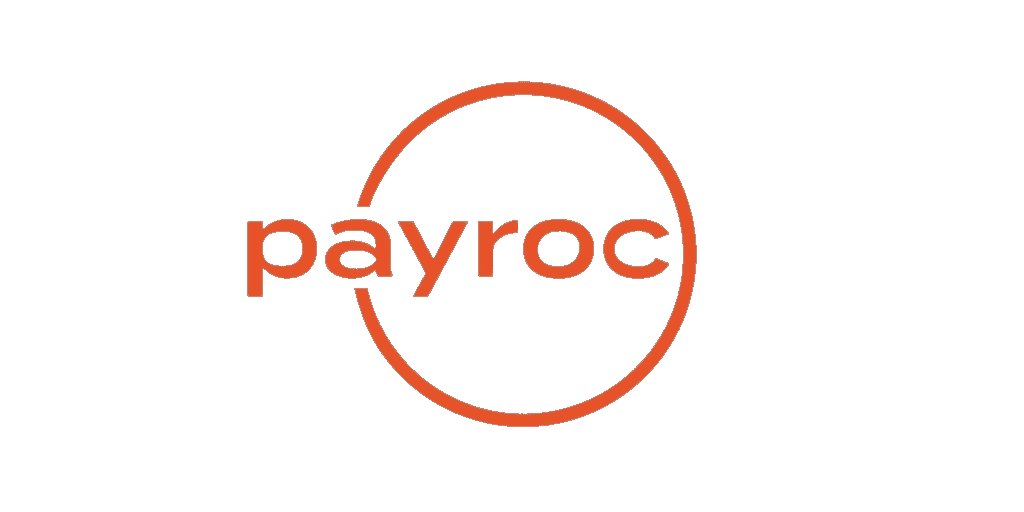 Pros
Full range of products and services
Interchange-plus pricing available
Relatively low complaint volume
Cons
No pricing disclosures on website
Tiered pricing offered
Standard four-year initial contract term
Early termination fee of $595 or higher
Many complaints regarding independent sales agents
Integrity Payment Systems Overview
Payroc is a merchant services provider with headquarters in Tinley Park, Illinois. The company was originally founded in 2003 and since then has expanded with acquisitions of payment gateway provider iTransact, Integrity Payment Systems, and Retriever Merchant Solutions. Today, Payroc is ranked the 8th-largest nonbank processor in the payments industry, serving over 100,000 merchants in 46 countries around the world and processing more than $33 billion in transactions annually.
Despite its ever-increasing size, Payroc is not a direct processor. Instead, it resells processing services from many of the biggest names in the merchant services industry, including Chase Merchant Services, Fiserv, Global Payments, and FIS Worldpay. The company's partnerships with so many of the processing industry's largest companies allow it to offer a robust range of products and services, including the popular Clover line of POS systems and smart terminals. At the same time, don't expect to find any unique, proprietary Payroc-branded features in the company's lineup. Like most merchant services providers, Payroc is a financial services company first and foremost, and it prefers to rely on third-party partnerships to provide the business tools that merchants need rather than producing any of them in-house.
One in-house feature that Payroc does offer, however, is customer support. The company's customer support team is based entirely in the United States and available via telephone and email 24 hours a day, seven days a week. Unlike many of its competitors, we've seen relatively few complaints about the quality of Payroc's support.
Unfortunately, other aspects of Payroc's service aren't so merchant-friendly. The company's standard contract includes a lengthy contract term that's even longer than the industry average (which is already too long). Cancellation penalties for closing your account early are also excessive. While these provisions are bad enough in themselves, the independent sales agents that Payroc primarily uses are notorious for not disclosing this information during the sales process.
All of these issues result in Payroc only earning a score of 3 out of 5 stars. Although the company offers an impressive lineup of products and services, the draconian terms and conditions in its standard contract, coupled with a complete lack of transparency regarding processing rates and account fees, place it firmly in the mediocre category. Savvy, experienced merchants can possibly negotiate a fair contract with competitive prices, but new business owners are likely to be saddled with the worst pricing and contract terms that Payroc has to offer.
If you're a small business owner looking for fair, transparent pricing and flexible contract terms, Payroc is almost certainly not for you. Take a look at our Merchant Account Comparison Chart for some recommendations that are better suited to the small business community.
Products & Services
As mentioned above, Payroc offers a wide range of products and features. In fact, it's one of the company's main selling points. Regardless of the size or nature of your business, Payroc has just about everything you'll need to accept any kind of payment. Main features include the following:
Merchant Accounts: Payroc is not a direct processor. Rather, it partners with several of the largest processors in the United States to provide merchant accounts and other payments-related business services. In theory, this should give you a better chance of being approved for an account. However, Payroc doesn't appear to support high-risk merchants.
Credit Card Terminals: Payroc offers a number of countertop terminals, some of which include "smart" functionality, or the ability to install additional software. The company currently advertises the Ingenico DESK/3500, DESK/5000, and MOVE/5000 models. These devices all support EMV, magstripe, and contactless (or NFC-based) payment methods (such as Apple Pay and Google Pay). Unfortunately, no pricing information is disclosed. Payroc has been criticized in the past for its onerous leasing contracts, and now appears to offer terminal rentals for merchants who don't want to buy their own equipment.
Point Of Sale (POS) Systems: Payroc's services are compatible with most dedicated POS devices and tablet/iPad-based systems. Individual devices are not listed on the company's website, so you'll have to contact the sales team to confirm compatibility with your existing equipment. The popular line of Clover POS systems is also available if your merchant account uses Fiserv as its backend processor.
Mobile Payments: Payroc mentions the availability of mobile payment processing systems on its website, but doesn't provide any specific details. Because the company works with so many backend processors, you'll likely have a wide variety of compatible apps and card readers to choose from. We recommend using a Bluetooth-connected card reader that doesn't require a headphone jack, and an NFC-equipped device for contactless payments.
Integrated Payments Platform: Payroc has merged its iTransact Payment Gateway into a proprietary integrated payments platform that works equally well for eCommerce, retail, or omnichannel merchants. This platform also includes an optional virtual terminal for keyed-in transactions or swiped/dipped transactions using a USB-connected card reader. The company's website doesn't provide a very good overview of notable features, but support documentation is available to assist developers in customizing the platform's interface to your business website.
eCheck & ACH Processing: Payroc offers eCheck and ACH processing services, but doesn't disclose much information about them on its website. You can expect to pay an additional monthly fee to add this optional service.
Same-Day Funding: Payroc has upgraded its Overnight Money Express service to allow same-day funding of your transactions for an undisclosed additional monthly fee. This service can improve your cash flow by depositing funds from settled transactions into your merchant account on the same day they're processed. Next-day and standard funding options are also available. Note that services of this kind do not provide any additional protection against an unusually large transaction being held or frozen by your back-end processor's underwriters.
Credit Card Surcharging: Passing on the cost of processing credit card transactions to your customers is an increasingly popular way to lower your overall processing costs, especially during the current COVID-19 pandemic. Payroc's RewardPay service operates as a surcharging program, adding the cost of processing onto the total bill when a customer chooses to pay by credit card. Surcharging programs have several legal limitations and are not allowed in some jurisdictions, so be sure to do your research on this issue before signing up for RewardPay.
Cash Discount Program: Another more customer-friendly way to save money on processing costs is to implement a cash discount program. These programs offer a discount at the point of sale when a customer pays with cash or a debit card. Payroc's cash discount program is called CashRewards, and it automates the process by integrating the necessary code into your terminal or POS system to recognize and apply the discount when applicable. Cash discount programs are legal throughout the United States. Payroc has recently launched an alternative program called ConsumerChoice, where customers are presented with both a cash price and a credit card price at checkout. This allows your customers to make a more informed decision about how they want to pay for their purchases.
Fees & Rates
Payroc's website doesn't include pricing information for any of its products or services. There are no disclosures about processing rates, account fees, or the cost to purchase or rent processing hardware. For better or worse, this is standard industry practice among almost all traditional merchant services providers. Processing rates are highly variable, complex, and tailored to individual merchants. Payroc's use of so many different back-end processors makes the pricing equation even more complex. The bottom line here is that you will have to contact the company's sales team and provide some information about your business to obtain a pricing quote tailored to you. Be aware, however, that a quote of this kind only represents Payroc's initial offer. You should always try to negotiate for lower rates, fewer fees, and more flexible contract terms.
Based on feedback from merchants and some of the company's standard contract documents, you should expect to pay the following recurring and incidental fees to maintain your merchant account:
Monthly Account Fee: All merchant accounts will be subject to this fee, but the amount varies quite a bit and is primarily based on the size of your business and how many optional services you include with your account. Payroc's monthly fees start at $25 and go up from there.
Annual Fee: Payroc usually charges an annual fee of $59 per year. Although we don't like this type of fee, the amount is significantly lower than what many providers will charge you.
Chargeback Fee: Expect to pay $25 per occurrence, with an additional $33 fee for any rejections due to insufficient funds. This is in line with industry averages.
Retrieval Fee: $15 per retrieval.
PCI Compliance Fee: Payroc generally charges a monthly fee for PCI compliance services, but the amount is highly variable.
PCI Non-Compliance Fee: We're pretty confident about this one, as it's specified in the Merchant Account Terms and Conditions published on Payroc's website. If your account becomes non-compliant with PCI DSS standards, you'll be charged a non-compliance fee of $19.95 per month until you're back in compliance.
Reserve Fund: Payroc's standard contract includes a provision for establishing a reserve fund for certain businesses. In addition to holding onto your funds to maintain the reserve, Payroc may charge you an additional maintenance fee.
Expect to pay additional fees for debit card processing, online account access, payment gateway access, wireless data (only if you have a wireless terminal), and numerous other things. Most of the listed fees are in line with the industry average, although they could add up quickly for a smaller business.
The company also makes no mention of processing rates or rate plans. Like most traditional merchant services providers, Payroc appears to offer a combination of tiered and interchange-plus pricing plans. You will probably be offered a more expensive tiered plan with your initial rate quote. Don't accept this! Insist on a more transparent (and usually cheaper) interchange-plus plan instead.
Contract Length & Early Termination Fee
Lengthy contract terms are something that merchant services providers avoid advertising, and Payroc is no exception. The current version of the company's standard Merchant Account Terms and Conditions lays out an initial contract term of four years, with an automatic renewal clause that extends the contract for additional two-year periods. Three-year contracts are still prevalent in the processing industry, and most of them only have one-year renewal periods after that, so four years and a two-year renewal term are very excessive. If you ever want to terminate your agreement, you need to provide 90 days' notice, and it has to be in writing. The industry standard here is usually only 30 days' notice. Overall, Payroc's contracts are longer and harder to get out of than the industry average, and this is something you should consider before doing business with the company.
Unless you provide the required notice and close your account at the end of its term, you will also have to pay an early termination fee (ETF). If you close your account within the initial four-year term, the ETF is a whopping $595, which is far above the industry average of about $295. However, the ETF only applies during the first four years of your contract. Closing your account during any of the subsequent renewal periods can be done without being charged an ETF. The standard contract also stipulates that "if this Agreement is terminated by Processor and/or Bank as a result of Your violation of the Operating Regulations or applicable Law, the Termination Fee shall be $1500." Ouch! Unfortunately, it's not clear how or by whom such a determination is to be made, but you probably won't have much say in the matter.
The good news is that Payroc, like many providers eager for your business, will often waive the early termination fee if you ask. Your best bet is to negotiate to have it dropped from your contract before you sign up. However, because the company relies so heavily on independent sales agents (and because those agents often "forget" to mention the ETF when signing up new customers), it will often retroactively waive the ETF if a customer can make a legitimate argument that the provision wasn't disclosed during the sales process.
Don't take for granted that this will happen to you! Always take the time to thoroughly read your entire contract before you agree to it, regardless of how much pressure your agent puts on you to sign up right away.
Sales & Advertising Transparency
Payroc's website has recently been redesigned, and it's a step backward from previous versions. Gone are the specific details about the company's numerous products and services, as well as the search function to help you locate information on specific topics. There isn't even a way to contact customer support, although a contact form is provided and existing users can log in to their accounts for additional help. Instead, it's mostly marketing fluff, with a heavy emphasis on the company's surcharging and cash discounting programs.
Payroc markets its services through the use of a combination of both in-house and independent sales agents. Working on a commission-only basis, these agents are under tremendous pressure to make a sale, and they're notorious within the processing industry for failing to disclose important contract terms in order to close a deal. While Payroc's agents generally appear to be better trained and supervised than the industry average, there are still a lot of complaints about agents who didn't disclose things, such as the length of the contract's term, the automatic renewal clause, or the early termination fee.
Payroc has an active social media presence, with accounts on Facebook, Twitter, Instagram, and LinkedIn. These accounts are frequently updated and include blog posts and industry news. The company also has a fledgling YouTube channel, but it currently has only four videos — three of which are devoted to recruiting even more independent sales agents.
Customer Service & Technical Support
Payroc offers exclusively in-house, US-based customer support. Unlike many other merchant account providers, it doesn't outsource this function. The advantage of this arrangement is that the quality of the support provided is frequently higher. In-house representatives have better training and are better equipped to solve customers' problems. Telephone-based support is available 24/7.
You can also reach Payroc's customer support team through email or live chat. While the live chat feature is supposed to be available around the clock, we noted that it's frequently offline, even during regular business hours.
Payroc prides itself on the high quality of its customer support, but not all customers seem to agree with this assessment. Many of the complaints about Payroc include allegations of unhelpful customer support in addition to the main issue that generated the complaint. The company's willingness to actively try to help customers appears to increase quite a bit when a BBB complaint is filed (see below).
User Reviews
Negative Reviews & Complaints
Payroc has been accredited by the BBB since 2016 and currently has an A+ rating. The company has received 25 complaints within the last three years, with 10 of those complaints being filed within the past twelve months. There are also 10 customer reviews, with an average rating of 4.2 out of 5 stars. It's difficult to compare the company's current complaint volume with previous years, as the old Integrity Payments profile has been merged with Payroc's, and some complaints and reviews seem to have disappeared in the process.
Although Payroc's overall complaint volume isn't nearly as high as some of its competitors, it's still on the high side for a company of this size. On a positive note, the company responds to all complaints and makes a sincere effort to resolve the problem to the merchant's satisfaction. The most common problem areas include the following:
Nondisclosure Of Early Termination Fee: This issue was cited far more often than others, which is not surprising given the company's heavy reliance on commission-only, independent sales agents. While Payroc doesn't have complete control over these agents, it needs to do a better job of impressing upon them the importance of being honest with merchants about this fee. To its credit, Payroc has shown a willingness to waive or refund the ETF in a majority of cases.
Difficulty Canceling Account: Much like the early termination fee issue, agents aren't disclosing the proper procedure to close an account. Worse still, merchants aren't reading their contracts carefully enough and don't understand what they have to do if they want to close their accounts. The contract requires 90 days' written notice. You can't just call up and ask to close your account immediately whenever you want. While merchants share part of the blame here for not following the required procedure, Payroc goes out of its way to make it difficult for customers to leave once they've signed up. On the plus side, the company is usually willing to refund fees that were charged after an account had been properly closed.
Poor Customer Service: Complaints about customer service have declined since the Payroc-Integrity merger, but they still come up. This issue usually arises in conjunction with another problem that the merchant is having, and often involves being transferred from one department to another without anyone being able to help. Providing better training to Payroc's customer services representatives would probably help alleviate this problem.
Positive Reviews & Testimonials
Payroc only includes several brief testimonials on the home page of its website, but they do fully identify the business and the merchant. There's also a single video testimonial on the company's YouTube channel.
The company's Facebook page isn't all that helpful, either. Reviews posted there include four complaints from merchants and one positive recommendation — from a company employee. Over on Google Reviews, the company has a score of 4.1 out of 5 stars, based on 63 reviews. While this might sound pretty decent, bear in mind that there are a lot of 1-star reviews from complaining merchants and even more 5-star reviews that were clearly solicited by the company immediately after the merchant signed up for an account.
Have you had any experience with Payroc? Was it a good experience or not so good? Drop us a comment and let us know!
Final Verdict
As with so many other merchant services providers, Payroc has a few nice features along with some persistent issues that raise critical questions. The company offers a robust lineup of products and services, including EMV-compliant and NFC-capable processing hardware. At the same time, it still includes a very lengthy contract term — unless you specifically negotiate a better deal. Also, its hefty early termination fee has generated significant criticism among merchants, many of whom were never informed about it during the sales process.
There's very little for us to say about the company's pricing, as it doesn't disclose any information about it on the Payroc website. Merchants appear to be generally satisfied with the processing rates they're paying with Payroc, at least judging by the lack of complaints about this aspect of the company's service. Account fees, on the other hand, are quite high by industry standards, although mid-sized and larger businesses won't be too concerned about this issue.
A continuing over-reliance on independent sales agents is Payroc's Achilles' heel. Too many of its customers are unknowingly being signed up for lengthy contracts with expensive termination fees due to unethical behavior on the part of some of these independent agents. Merchants would undoubtedly stand to benefit if the company moved away from independent agents and built up a well-trained, trustworthy in-house sales staff.
We'd also like to see Payroc include a more in-depth knowledgebase on its website that would allow customers to diagnose and (hopefully) solve common equipment problems without the need to contact customer service. While there's plenty of support available for the iTransact gateway in the form of a developer documentation library, there isn't a similar resource available for terminals and mobile card readers.
Overall, we can only award Payroc a score of 3 out of 5 stars. While this is in line with the industry average, it's a disappointing score for a company of this size that has the resources to do better. If you want to have a quality experience with Payroc, you'll need to be prepared to negotiate for the best possible terms (including month-to-month contracts with no early termination fee). You'll also want to buy your own equipment rather than getting stuck in a lease. Be sure to ask for interchange-plus pricing, too.
Unfortunately, your ability to negotiate a good deal will depend more on the size of your business and your monthly processing volume than it will on your skill as a negotiator. As with so many other providers in the processing industry, larger businesses can leverage their desirability as a client to get a better deal than the standard boilerplate contract terms, while small business owners have less negotiation power.
If you run a small business and want something better (and more affordable) than what Payroc can offer, we recommend checking out our Merchant Account Comparison Chart for an overview of our top-rated providers that focus on the small business community. Also, if you've had any direct experience with Payroc, please consider leaving your review of the company in the Comments section below. Thanks!
---
Our Top Pick To Save On Payment Processing 💰
PaymentCloud


---
PaymentCloud has an excellent track record for service quality, support, and fair pricing. Learn more from PaymentCloud.
Our Top Pick To Save On Payment Processing 💰
PaymentCloud


---
PaymentCloud has an excellent track record for service quality, support, and fair pricing. Learn more from PaymentCloud.
To learn more about how we score our reviews, see our
Credit Card Processor Rating Criteria
.