Payline Mobile (CardPointe) Review
Expert Analyst & Reviewer

UPDATED
Advertiser Disclosure: Our unbiased reviews and content are supported in part by
affiliate partnerships
, and we adhere to strict
guidelines
to preserve editorial integrity.
Payline Mobile

Pros
Transparent cost-plus pricing
No early termination fees
Free virtual terminal
Free sub-user accounts
Low monthly fees
Many features
Cons
Simple POS features
Monthly minimum
CardPointe By Payline Mobile Overview
We here at Merchant Maverick are fans of Payline Mobile for small businesses. We've been tracking Payline's growth for the past few years, and we are quite confident in recommending Payline Mobile as an excellent option for mobile payments.
We particularly like that Payline is a traditional merchant account provider that offers payment processing to low-volume merchants. Typically, merchants that process smaller monthly volumes only have third-party processors at their disposal. With these types of accounts, account instability, account freezes, and account holds are inherent issues.
For reference, merchant accounts generally cater to businesses handling at least $5,000/month, if not $10,000/month, in credit card sales. Third-party aggregators (such as Square and Paypal) have brought accessible and affordable payment processing to startups and smaller businesses. However, some folks simply need (or want) a different option outside of the third-party processing model.
That's why Payline Mobile hits all the right marks for me. While it doesn't offer the absolute lowest pricing, you do get fair, transparent payment processing, along with the kind of stability you can't necessarily expect with Square. Payline merchant accounts do have a $25 monthly minimum, however. That means if you aren't regularly processing at least $1,000/month in credit cards, you will end up paying a small fee. We'll delve into that in the Payline Mobile Fees & Rates section of this review.
Processing less than $1,000 per month?
If you do choose to use the Payline mobile service, you'll get access to the CardPointe mobile app, which is made by CardConnect. You can read our complete CardConnect review for more information about the entire suite of products. I want to draw attention to one key fact: When you check out the CardConnect site, you'll see that it bills itself as "A First Data company."
But wait, doesn't First Data (now Fiserv) also own Clover Go, another mobile solution?
You're absolutely correct. Fiserv owns a lot of other payment processing solutions and resells them to all of the smaller companies that use Fiserv as a back-end processor (including Payline Data). If you go through Payline, you'll have a choice of using either CardPointe or Clover Go for your mobile processing.
This review focuses on CardPointe, but if you want to know the Clover Go app's specifics, we recommend checking out our Clover Go review. Your contract terms from Payline will be the same either way. If you prefer Clover Go, you'll find slightly different pricing for the hardware as well as an additional monthly fee mandated by Clover. Again, check out the Payline Mobile Fees & Rates section of this review for more information about that.
Before exploring CardPointe for this review, I was not familiar with the app at all. I was initially worried that the app might be too bare-bones, with nothing original to differentiate it from the competition or provide any real value. After all, the Clover suite is Fiserv's flagship product. How would a secondary product match up? Is it even necessary?
Honestly, I don't think CardPointe as a mobile POS app offers anything unique or noteworthy. I don't think it's an improvement over a white-label ROAMpay app that Payline previously offered, either. You can't get anything from CardPointe that you can't get from at least three other mobile processing solutions.
What makes CardPointe a worthwhile choice for mobile merchants is that Payline Data is offering it as a mobile solution. Payline's pricing, contract terms, and general business processes are competitive, fair, and transparent. I like that Payline even supports low-volume merchants because not many merchant accounts have a competitive pricing option for this segment of business owners.
Get Started with Payline Mobile for $10/month
Payline Mobile offers a lot of promise. It's affordable, stable, and comes with a decent mix of features. If you just want an mPOS (and maybe a virtual terminal thrown in), I don't see any serious disadvantages to Payline. For that reason, I'm pleased to say Payline Mobile earns a commendable 4.5 stars.
Are you using Payline's mPOS product? Leave us a comment and let us know how you like it! (Make sure your comments meet our review guidelines.)
CardPointe App Features & Services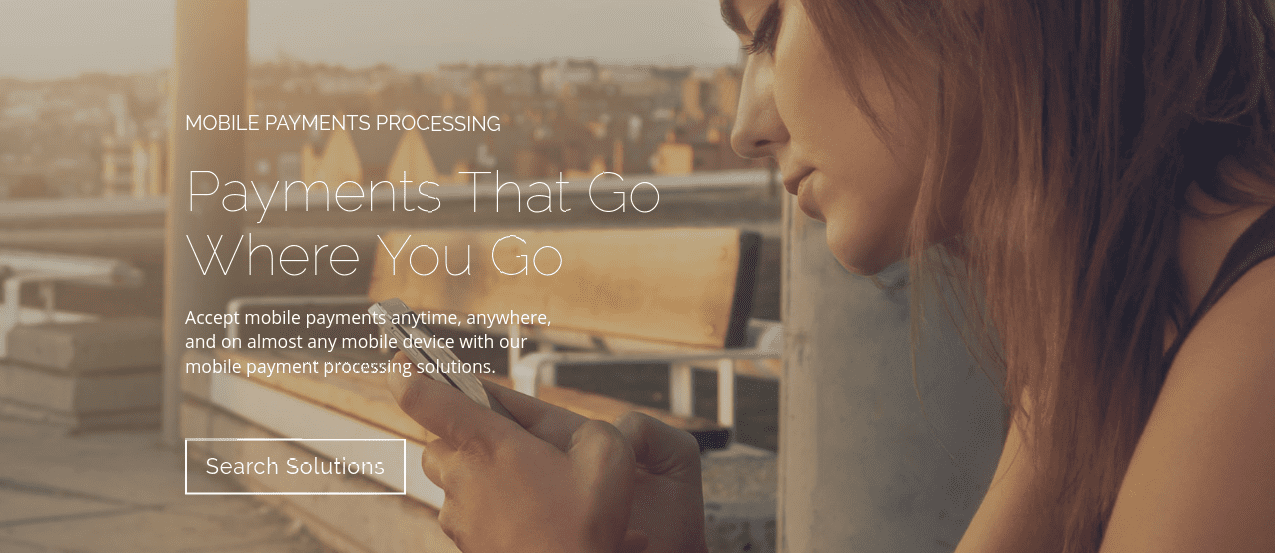 I'm focusing primarily on the CardPointe mobile processing app and Payline Data's pricing and contract terms in this review, as it's the most relevant to the Payline Mobile experience. Check out our full Payline Data review for more information about the company's other offerings.
We'll talk a bit in this review about how CardPointe's pricing compares to Clover Go if you go through Payline. Check out the Payline Mobile Fees & Rates section for more information about that.
Despite finding the mobile app's layout to be a bit clunky, it has most of the standard features you would expect to find in a mid-range mobile POS app. Let's start with the basics and work up to some of the more interesting aspects of the CardPointe.com platform.
The CardPointe app itself has two modes, Register and Virtual Terminal, plus a separate web portal. The Virtual Terminal and Register modes in the app confuse me a little bit because it seems redundant, but it might appeal to some merchants.
Register Mode: With Register mode enabled in the CardPointe app, you can access an item catalog, apply discounts, and so forth. The inventory features are pretty basic, but with the reporting tools and the use of categories, you should be able to decently manage your inventory, as long as your needs aren't particularly advanced. You can create items and discounts from within the app, which is an important feature to note.
Virtual Terminal Mode: Triggering the VT mode will cut off access to the item catalog, including discount features. But if you don't need those features and just want to enter the transaction amount and swipe a card, you can do that from a smartphone. (You could also just enter a quick-sale amount in the Register mode. So, again, it seems redundant.)
Web Portal: The CardPointe web dashboard offers detailed reporting and control of important features, including setting sub-user accounts and managing transactions. It also includes a virtual terminal so that you can key in transactions from a computer.
As far as the CardPointe app's capabilities go, here's what you can expect:
Accept Magstripe Payments: If you go through Payline to get CardPointe, you'll get the new CardPointe EMV/magstripe reader. You can also go with Clover Go instead if you wish.
Accept Cash: The app supports cash recording and shows the change due. This should be expected in just about any mobile app, to be honest.
Accept International Cards: You can process cards from another country with Payline — just be aware that international cards have a higher interchange. Your markup will be the same regardless of the card type or place of origin.
Voids & Refunds: The CardPointe app allows for both voids and refunds. You can also visit the transaction history to see other details and resend or reprint receipts.
Email/Print Receipts: The CardPointe app can connect to a receipt printer (even a kitchen printer). But if you want to go paper-free, you can email receipts. The app does not support SMS (text message) receipts, however.
Tipping: You can accept tips for cash and card transactions and pre-set three amounts, either by dollar amount (ideal for small tickets) or percentage.
Discounts: With CardPointe, you can set discounts by percentage or dollar amount and specify whether the discount applies to the entire cart or a single product. I like this quite a bit, and I think a solid discount platform makes CardPointe worthwhile for merchants.
Item Catalog: CardPointe allows you to create a catalog of items for quick reference. It supports name, image, price, description, taxable or tax-exempt, and SKU. However, it doesn't support variants (or add-ons), so you'll have to create separate items if you sell a product that comes in multiple colors, sizes, or designs. I like that you can assign items to categories.
Sub-Users: Running CardPointe on multiple devices? Good news: You can enable sub-user (sometimes called employee) accounts and customize permissions so that certain people can only access certain features (such as the ability to create items in the catalog).
Nothing in the app really wows me, to be honest. But it's more functional than I thought it would be when I started writing this CardPointe review, and that's a good thing. I certainly believe the app has everything a merchant could need to get started, though it's missing advanced features. All in all, I think CardPointe is a solid offering, software-wise. Not the best out there, but it's not the worst, either. But the real value comes from the payment processor, Payline Data.
Payline Mobile (CardPointe) Hardware
If you sign up for Payline Mobile with CardPointe, you'll get the CardConnect Mobile Device (a branded version of the ID TECH VP3300) for your mobile reader. It's a magstripe/EMV reader that connects via Bluetooth.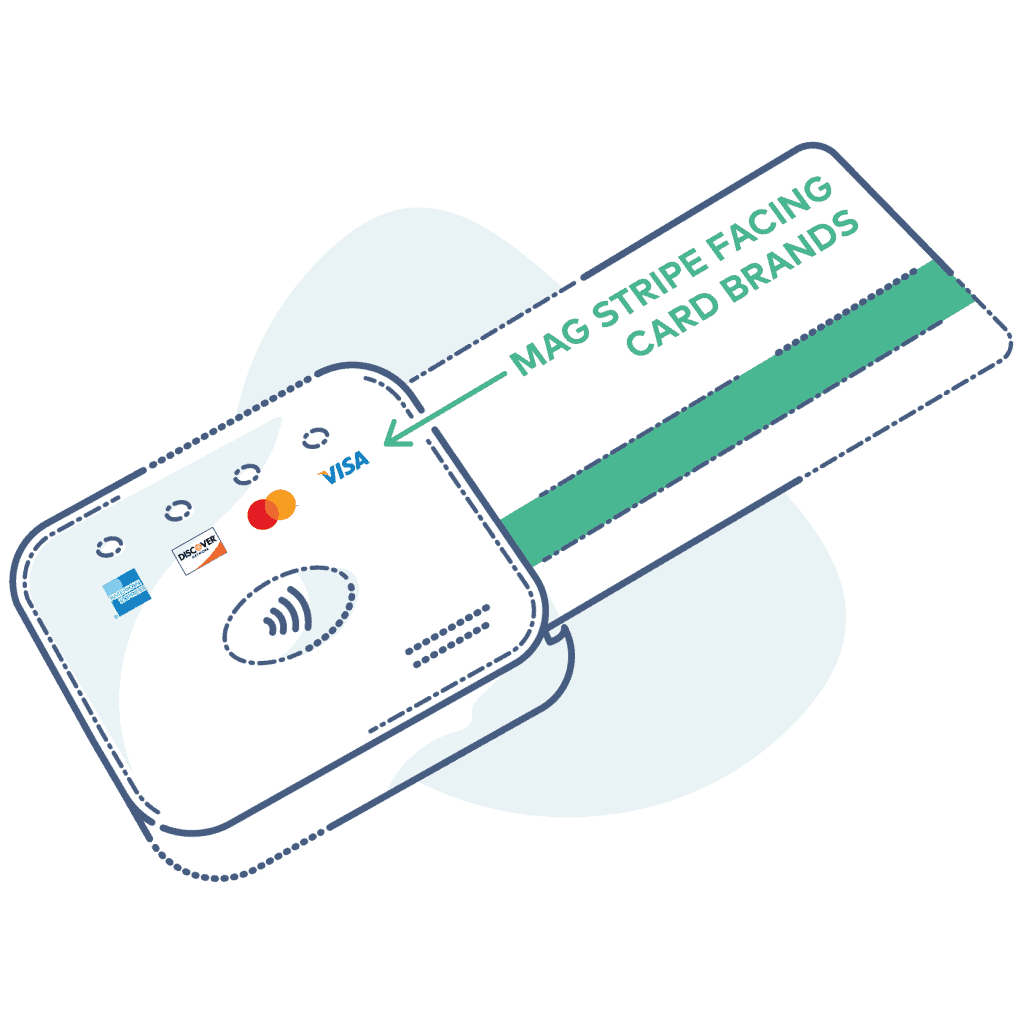 The CardPointe Mobile Device has been modernized since our last review update in February 2020. It's a Bluetooth-enabled device that accepts magstripe and chip card transactions, with NFC support promised in the future. You charge it by connecting the micro USB cable to a powered USB port or AC adapter.
If you're curious, the CardConnect platform also supports credit card terminals that work with the virtual terminal and even the mobile app for a countertop processing solution. We're focusing on mobile here, which means a smartphone/tablet and a connected (portable) card reader.
Payline Data sells the CardConnect Mobile Device for $49, though you can certainly try to negotiate with a Payline representative if you're worried about your cash flow. The bigger the volume you process, the more successful you're likely to be in this matter.
If you want to consider other options, you might look instead at using Clover Go with the Payline Mobile plan. You can get Clover's all-in-one mobile card reader (with magstripe, chip card, and contactless support) for $120 from Payline.
Payline Mobile Fees & Rates
Payline Mobile offers interchange-plus pricing for all of its merchants. That's a departure from the flat-rate pricing most mobile solutions offer, but it's not automatically a bad thing. We like the interchange-plus pricing model because it's fair, consistent, and transparent. However, it does mean your processing costs aren't 100% predictable because it depends on your overall volume, the average size of your transactions, and the type of cards you process.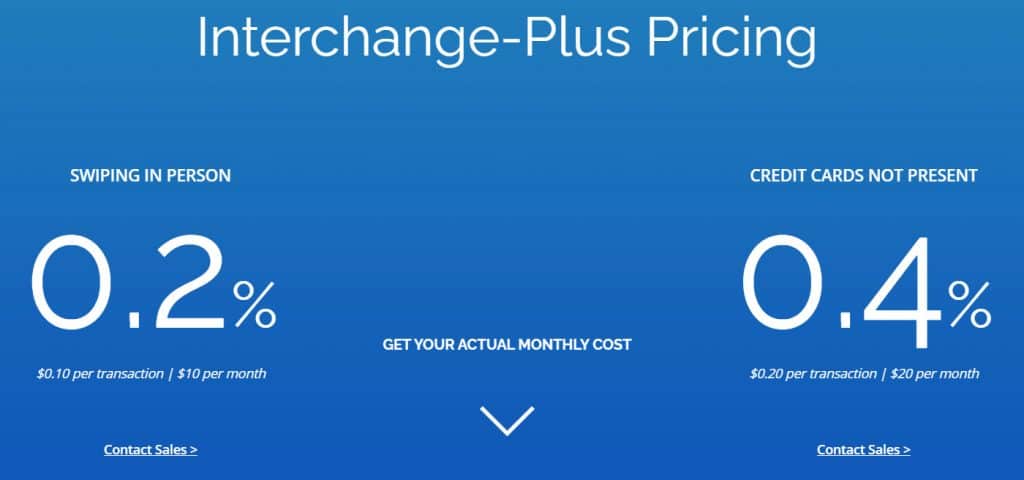 Payline's markup for transactions isn't based on volume, and you don't have tiered service plans where you pay more to get more. Instead, Payline breaks down pricing according to how many card-present transactions vs. card-not-present transactions you process. If you primarily deal with card-present, Payline will set you up with the Start Plan. If your processing volume is more than half card-not-present transactions, you'll be put on Payline's Connect Plan. Note that card-not-present transactions do include keyed-entries from CardPointe's virtual terminal as well.
We'll be focusing on the Start Plan here because that's what you'll most likely be charged if you're running the CardPointe mPOS app.
Start Plan Pricing
Interchange + 0.2% + $0.10 per transaction
$10 monthly fee
According to Payline's FAQ, "We have a $25 monthly minimum and this amount is realized after about $1500 in monthly processing volume." If you don't meet your $25 minimum, Payline will only charge you the difference (so if you generate $17.85 in fees in a month, Payline will bill you another $7.15).
Precisely how much you need to process depends on the plan as well as your average ticket size. That's because, unlike Square or PayPal Here, Payline Data charges a percentage plus a per-transaction fee. Per-transaction fees tend to be more costly for small-ticket merchants than merchants with large average transaction sizes.
If you decide that you'd rather use Clover Go than CardConnect, you'll have the same pricing, plus an additional $6/month fee. Clover, not Fiserv, actually mandates this pricing, and it will add to your monthly costs. And the Clover Go all-in-one reader (which supports magstripe, chip card, and contactless/NFC transactions) sells for $120 versus the $49 for the CardPointe Mobile Device reader.
Apart from the monthly fee(s) and the required $25 minimum, you don't need to worry about any other regular costs with Payline Mobile. There are no PCI compliance fees, no statement fees, nothing like that. And again, this is an actual merchant account, not a third-party setup. You're going to get the same stability as another merchant account, but without having to process $5K or $10K per month. It sounds almost too good to be true, but Payline has the reputation to back it up.
Contract Length & Cancellation

When you sign up for a mobile plan with Payline Data, you'll get the same terms as you would get with any other Payline agreement: a month-to-month contract and no early termination fees. If you want to cancel your account, all you have to do is give Payline a call, and a rep will take care of it.
A couple more pieces of information to note:
You don't have to pay any PCI compliance fees with Payline Mobile, but you're still going to have to fill out the standard self-assessment on an annual basis. This might be a minor annoyance to some, but again: You don't have to pay any PCI compliance fees, which can sometimes cost you more than $100/year with merchant accounts.
High-risk businesses are still better off looking elsewhere. While Payline Data can work with many industries, this particular mobile package is designed for low- and medium-risk businesses. If you already know you're in a high-risk field, get yourself a high-risk merchant account and save yourself the hassle. Payline can also help you determine whether you need a high-risk account.
There's no reason you should sign up for a multi-year contract or pay any termination fees as a merchant, but especially not for a mobile processing solution. That's why we're happy with Payline in this regard.
Sales & Advertising Transparency
We've found that Payline Data is easily one of the most reputable processors out there. You'll see fair disclosures of everything, with no hidden fees, no misleading statements for contracts, etc. This is what we like to see. You can sign up for an account or go through one of Payline's sales representatives. Overall, the vast majority of merchants report having very positive experiences with Payline. When conflicts do happen, Payline is willing to own up and make the situation right.
Also, I love Payline's blog. The writing isn't super in-depth, but it's a solid starting point. There's clearly some marketing spin going on, but the topics are things merchants have questions about, and that's worth taking note of, as is the coverage of timely issues. What this tells me is that Payline cares about educating its merchants. Informed merchants lead to happy relationships with payment processors, so this is good to see.
If you do a bit of research into CardConnect, you will find a fair few complaints about CardConnect buying out other companies and merchants being charged expensive cancellation fees. If you go through Payline, those concerns won't apply to you at all. CardConnect has its fingers in a lot of pies, including payment processing, but Payline will be the one overseeing your merchant account and providing service to you.
Customer Service & Technical Support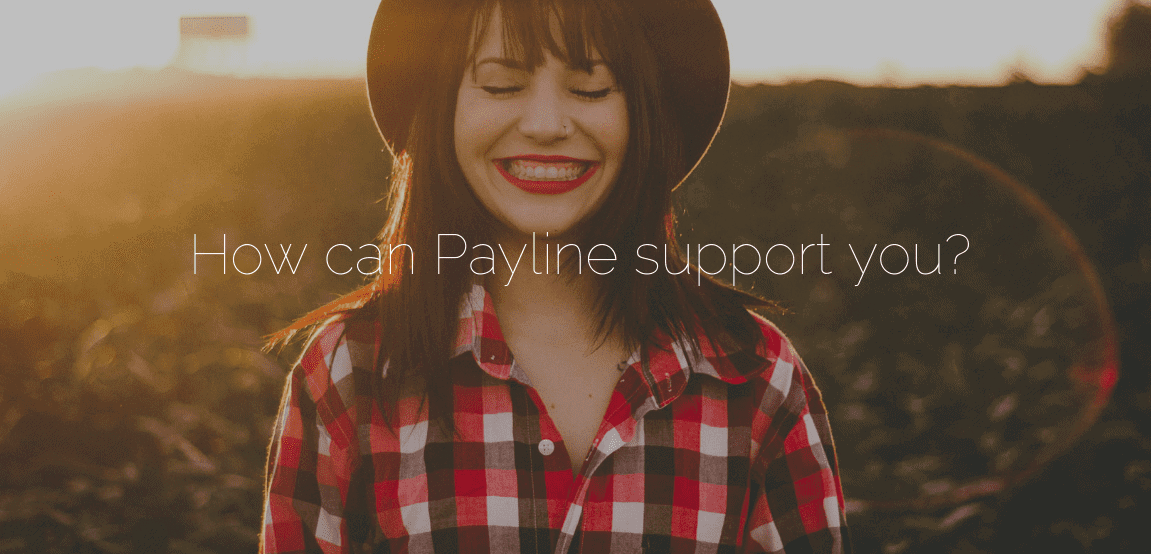 For the most part, you are going to deal with Payline's internal customer support. Hours of operation for assistance are during regular business hours, 8 AM to 5 PM CST Monday through Friday. We don't see very many complaints about Payline's customer service, and it stands to reason that mobile users will have a similar experience as other Payline users. The company offers your standard array of customer support: an email/ticket-based system, phone support, a fairly comprehensive knowledgebase, and for developers, documentation for the API.
If you're using Card Pointe as your mobile solution, you can contact Payline with technical questions as well as account-specific issues. However, you can also reach out to CardConnect via email, phone, or service ticket for help with technical problems. The knowledgebase covers your standard technical issues, including how to set the app up.
We don't have any data about how Payline's mobile merchants feel about CardConnect's customer support, but Payline's in-house support is top-notch. Unfortunately, it seems like CardConnect's customer support is a bit of a mixed bag. I would recommend going to Payline first and foremost with any issues.
Payline Mobile Reviews
Positive Reviews & Testimonials
Generally speaking, Payline Data has a positive reputation among merchants, with fair pricing, transparency, and great customer service. Merchants who are happy with the service specifically note that the reps are super helpful, which is always nice to hear. Payline Data has an overall score of 4/5 stars on Consumer Affairs out of 84 ratings. It's also got an A+ rating on BBB, but what we look at most is its responsiveness if something goes wrong.
Negative Reviews & Complaints
On the off chance something goes awry (it happens sometimes, even with the best of processors), Payline is quick to respond, apologize, and make attempts to rectify the situation. That is A+ behavior to me. There are plenty of other processors that refuse to admit any wrongdoing. Worse yet, a handful of companies' responses to complaints border on outright gaslighting. You won't see any of that dodgy behavior with Payline, and that makes me very happy.
Comments about CardConnect are more of a mixed bag. That's partly because CardConnect presents itself as a consumer-facing solution where merchants can sign up directly and as a back-end option, so Fiserv resellers can offer CardConnect as a software solution to customers. A lot of the complaints stem from CardConnect buying out a processor's contract and changing the terms. That won't apply to you if you sign up for Payline Mobile — Payline issues its own contract terms to merchants and offers CardConnect (and, by extension, CardPointe) as a value-added service.
The best source of information about the CardPointe app specifically (and not about CardConnect) is the app store reviews. The reviews in Google Play and iTunes are middling at best, but the reviews from each app store combined still total less than 100 at the time of writing this. Some of the negative reviews also stem from the same contract issues we've already discussed.
Final Verdict
As a mobile credit card reader on its own, I probably wouldn't rate CardPointe very highly. That's because CardConnect, as a direct-service provider for merchants, has some practices that could be a lot better. Sure, the CardPointe mobile app is functional, but it's nothing outstanding or unique, and it's definitely bare-bones.
At the same time, Payline Mobile fills a niche in the payments industry that few others have managed to tap into yet. Most no-frills mPOS solutions out there are basic, but they also don't offer much account stability. The mobile credit card processors that do offer a lot of value (e.g., Square and PayPal Here) typically don't provide stability because of the inherent issues with all third-party processing models. Payline gives you the best of both worlds. You get a fairly capable mPOS with competitive pricing and one with a high degree of account stability. That's the real value of Payline Mobile.
That's why we feel entirely comfortable recommending Payline Data to small business owners, with a trustworthy rating of 4.5 stars out of 5. However, that comes with a couple of caveats. First, if you don't plan to process credit cards on a regular, monthly basis, you might want to look at Square because you'll have no monthly fees or monthly minimums. Likewise, if you process less than $1,000/month in cards, Payline won't be the best, most cost-effective option because of the $25/monthly minimum.
However, if you plan to process credit cards regularly, and your volume is enough to clear the monthly minimum with no problem, I can recommend Payline Mobile. It's certainly not an innovative solution, but it makes up for the lack of creativity with solid features and performance.
Thanks for reading our Payline Mobile review! If you have experience with Payline and its ROAMpay app, please check out our review submission guidelines and leave us a comment!
---
The Merchant Maverick Seal of Approval 🏆
Payline Mobile


---
After hours of in-depth research and evaluation, we can confidently recommend this brand to our readers. Get started today and see Payline Mobile for yourself.
The Merchant Maverick Seal of Approval 🏆
Payline Mobile


---
After hours of in-depth research and evaluation, we can confidently recommend this brand to our readers. Get started today and see Payline Mobile for yourself.
To learn more about how we score our reviews, see our
Mobile Credit Card Processing Rating Criteria
.